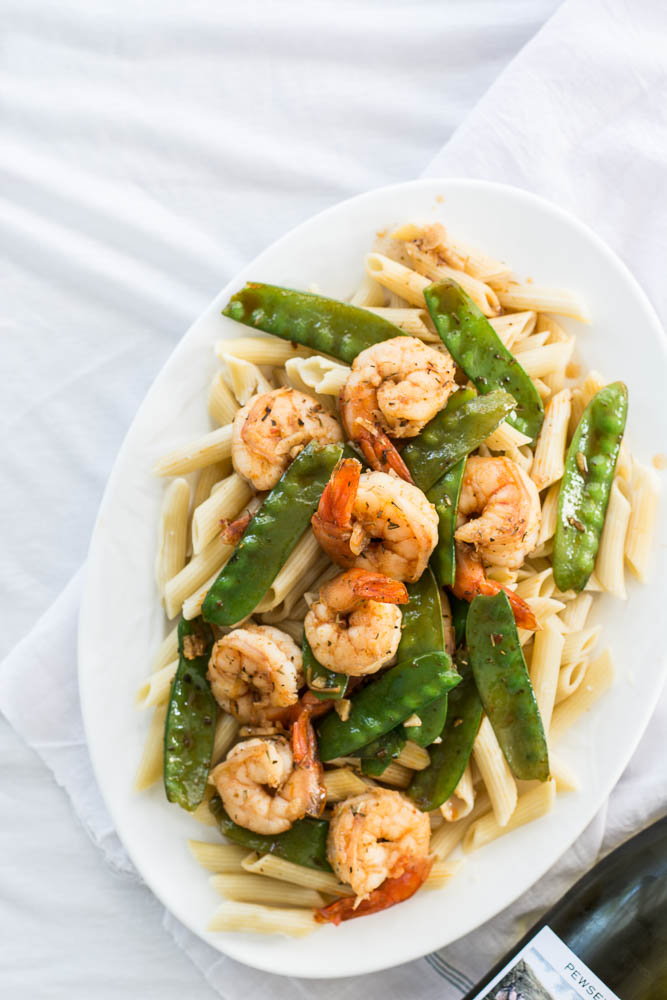 Pasta is a family favourite and all of us love to devour it in any shape, style and sauce. Back in India, my knowledge of cooking pasta dishes was minimal and it was typically called 'white sauce pasta' and 'red sauce pasta' – the Italian culinary terms were beyond me!
After coming down to Australia, I started preparing more styles of pasta dishes especially recipes which hardly uses any sauce at all. This recipe was such a find in a popular magazine out here. And like its name, the dish was simply fantastic, easy to prepare, light and delicious….…..the fresh crispness of the snow peas works wonderfully with the slightly spicy warm prawn flavour. A perfect winter-warmer!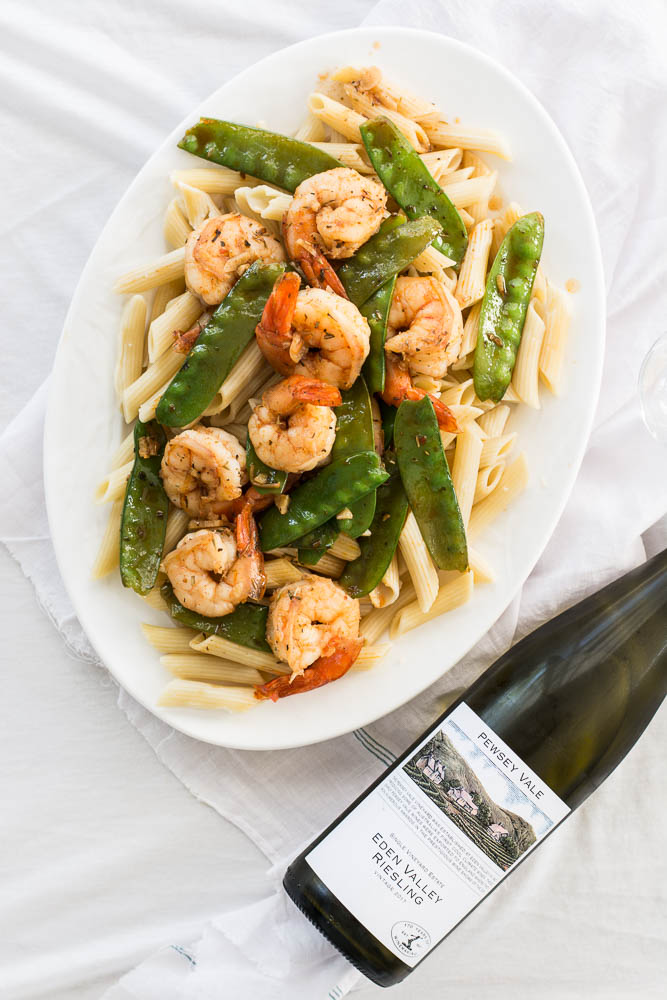 Recipe adapted from Woman's Day Magazine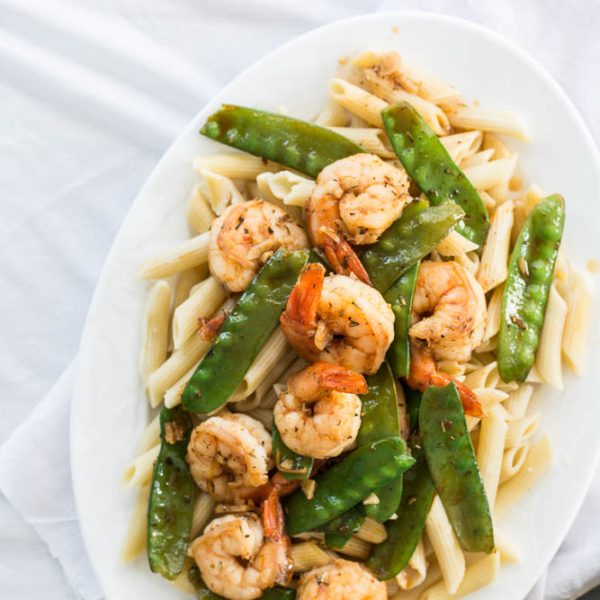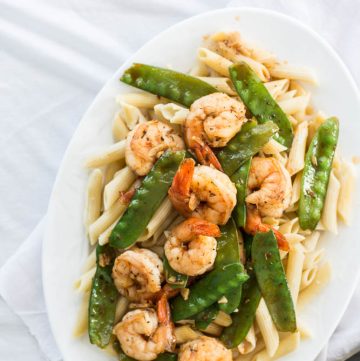 Print Recipe
Pasta Fantastico (with Prawns, Snow Peas)
Ingredients
Penne– 500 gm

olive oil – 4-5 tbsp

garlic – 2 cloves

crushed and chopped

Prawns – 500 gm

deveined and cleaned well

snow peas – 100 gm

trimmed

sweet chilli sauce – 1 tbsp

Italian dried mixed herbs

thyme, rosemary, oregano – 1 tsp

chilli flakes – 1 tsp

more for serving

salt; to season
Instructions
Cook pasta in salted boiling water according to packet instructions, drain (reserve half a cup of pasta water) and keep aside.

Meanwhile, heat oil in a large frying pan on medium. Add garlic and sauté for 30 seconds. Add prawns and cook, tossing, for 2-3 minutes, until they change colour. Then add the dried herbs, chilli flakes and sweet chilli sauce; continue to cook till the prawns are almost done.

Add the snow peas and cook for another minute (dont overcook the snow peas)

Add the pasta to the pan, season with salt and toss to combine. Add some of the reserved pasta water if it feels too dry.

Serve warm with a pinch of chilli flakes and a drizzle of olive oil on top.