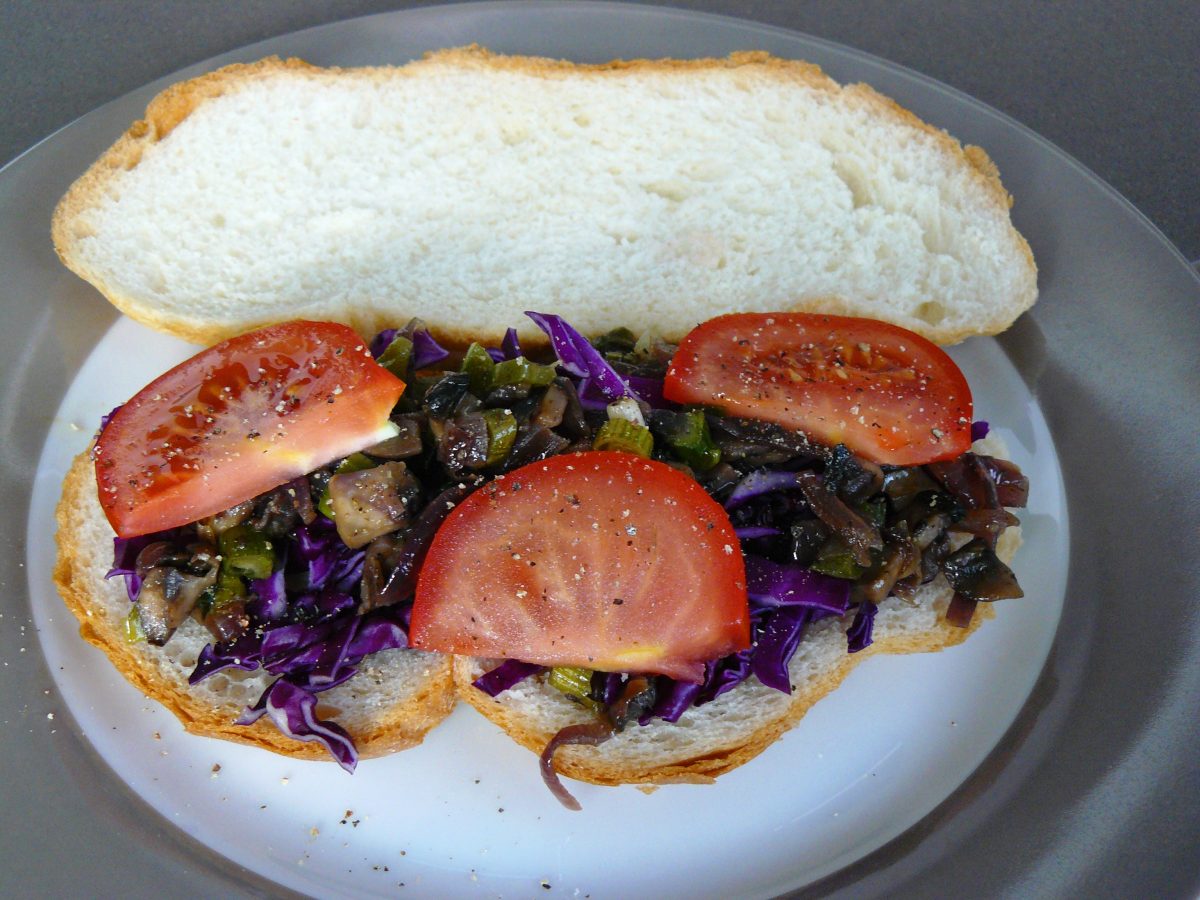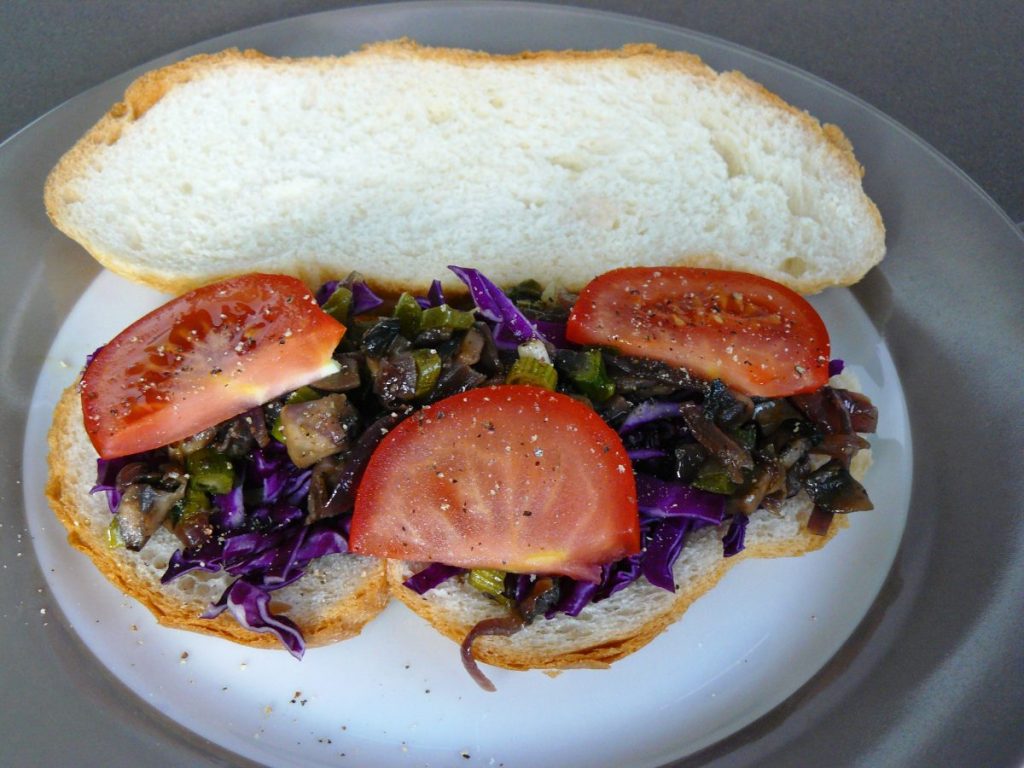 I love mushrooms, all sizes, shapes and varieties and I try to include it in many dishes that I prepare. Originally intended to be a mushroom masala sandwich but at the last minute, threw in some asparagus and the flavours turned out to be quite different. This filling can be prepared ahead of time and refrigerated; all that you need to do in the morning is to spread it between the bread slices, throw in some veggies and lunch is ready!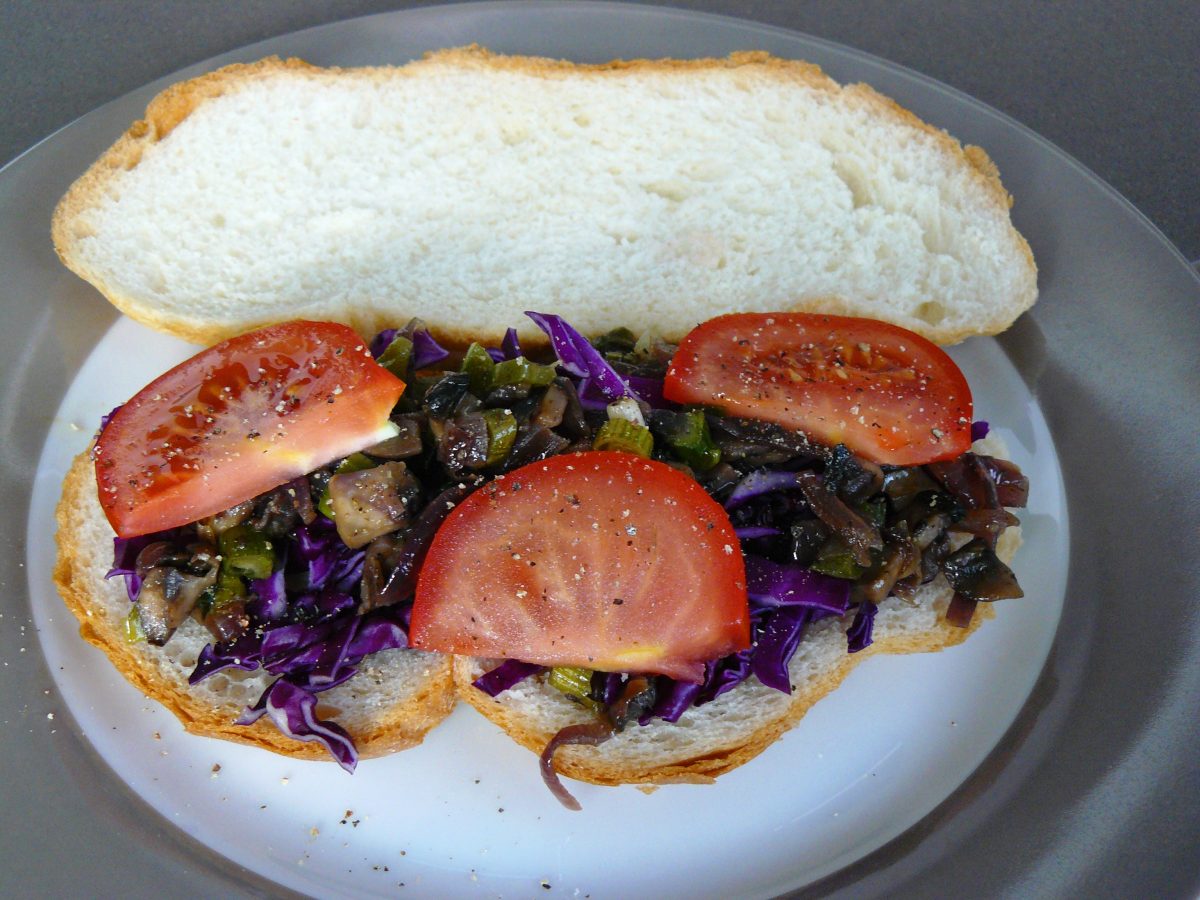 Ingredients:
1. White mushrooms – 200gm, diced
2. Asparagus – 5, remove lower half and cut into small pieces
3. Red onion – ½, chopped finely
4. Soy sauce – ½ tsp
5. Salt – to season
6. Black pepper – to season
7. Tomato puree – 1 tsp
8. Red cabbage – shredded
9. Tomato – cut into slices
10. Turkish sandwich bread
11. Vegetable oil – 1 tbsp
Method:
• Heat oil in a pan and add the chopped onions. Saute till translucent.
• Add the mushrooms and cook on medium heat till soft.
• Next, add the asparagus and cook for 30 seconds.
• Add the tomato puree and season with salt, pepper and soy sauce.
• Mix well and cook for a minute.
• To assemble the sandwich, cut the bread in half, layer red cabbage on one side. Add the mushroom asparagus masala on top and then layer the tomato slices.