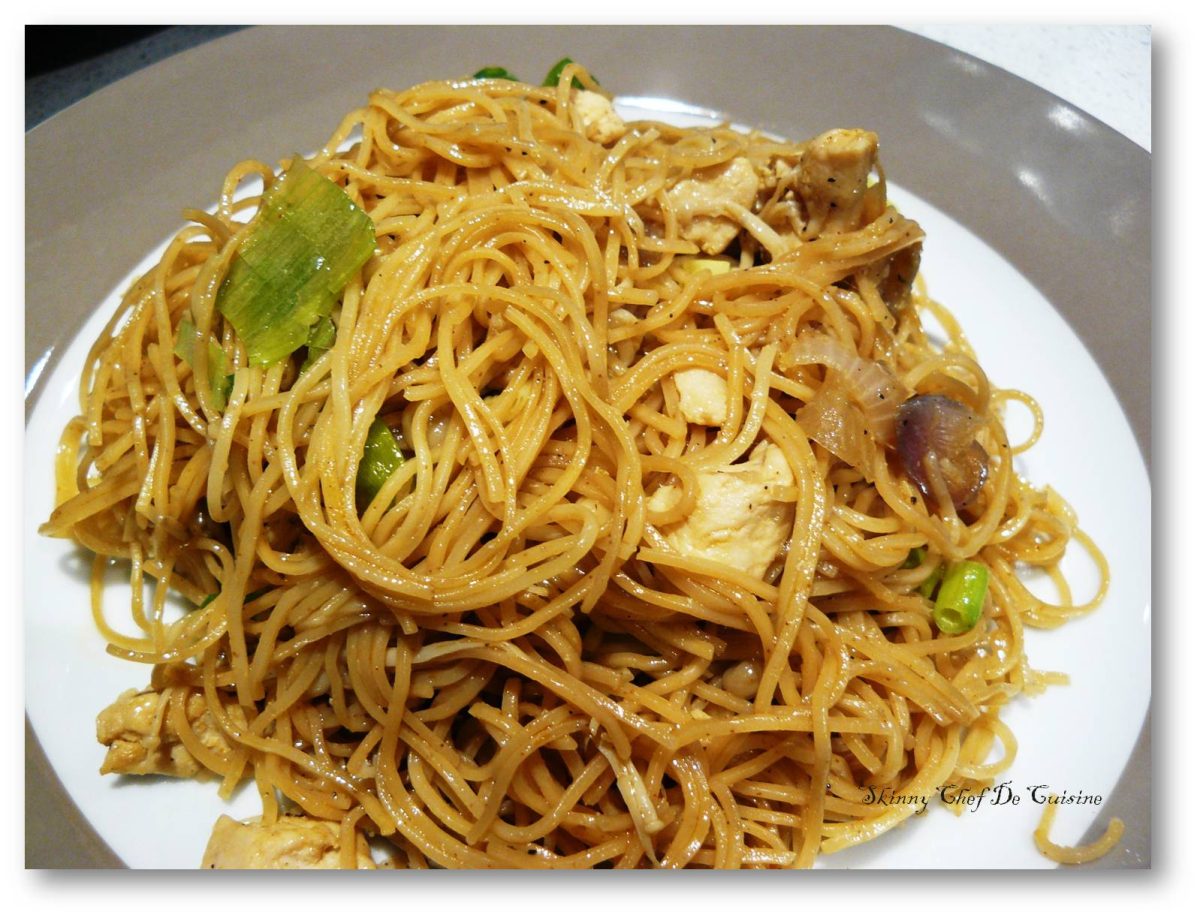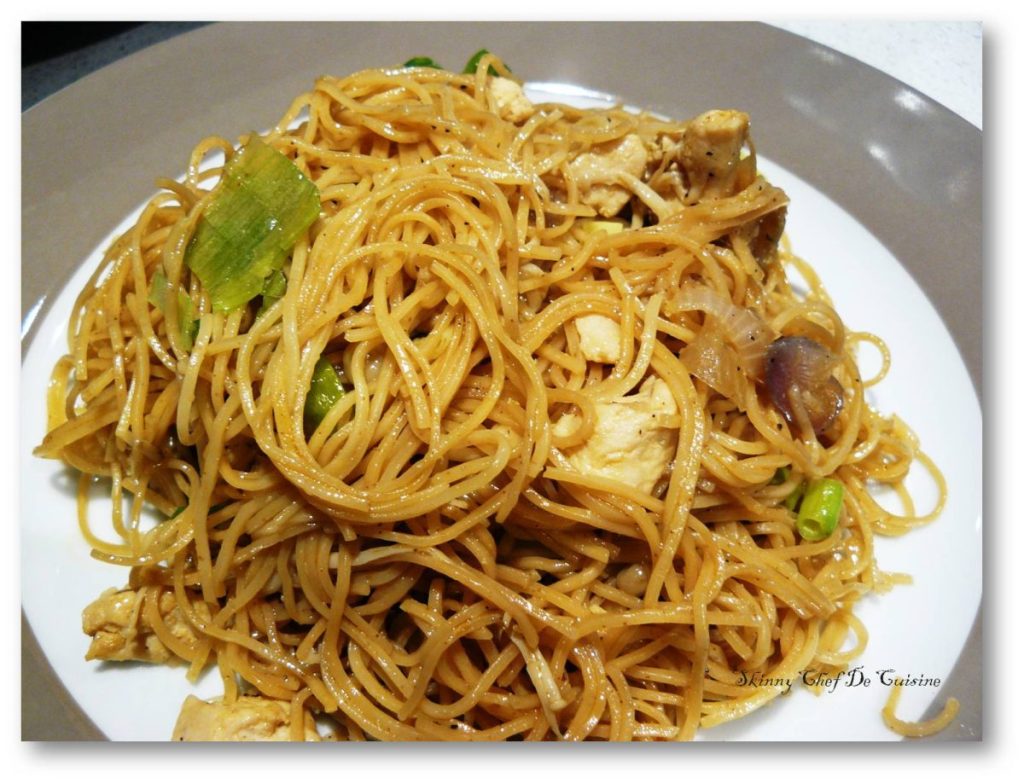 After a decade of eating Indo-Chinese food, true Chinese flavours were a culinary revelation for me. The flavours are so different, a stark contrast to the chatpata Manchurians and Schezwans! But I must admit I did like the authentic flavours too though most Indians actually find real Chinese food bland.

The Chinese love their sauces – soy sauce, oyster sauce, fish sauce…the list is endless. I am slowly grappling and trying to comprehend the different flavours and how to incorporate these sauces along with the sugar and spices. Chinese food is all about balance, very much like their philosophy of yin and yang.

This recipe incorporates the true Chinese flavours – the 'fishy' shrimp noodles against the 'earthy' enoki mushrooms with the 'succulence' of chicken all tied together to create a wonderful dish.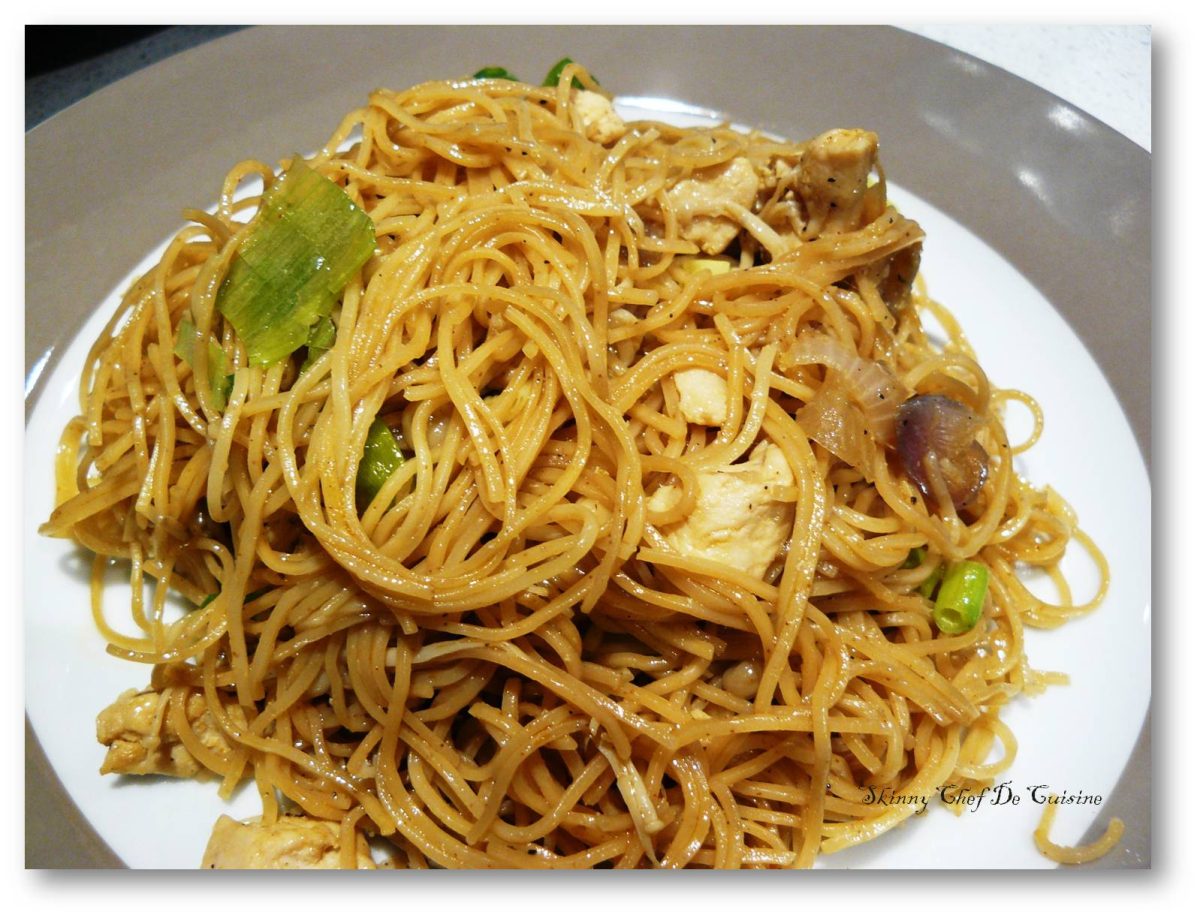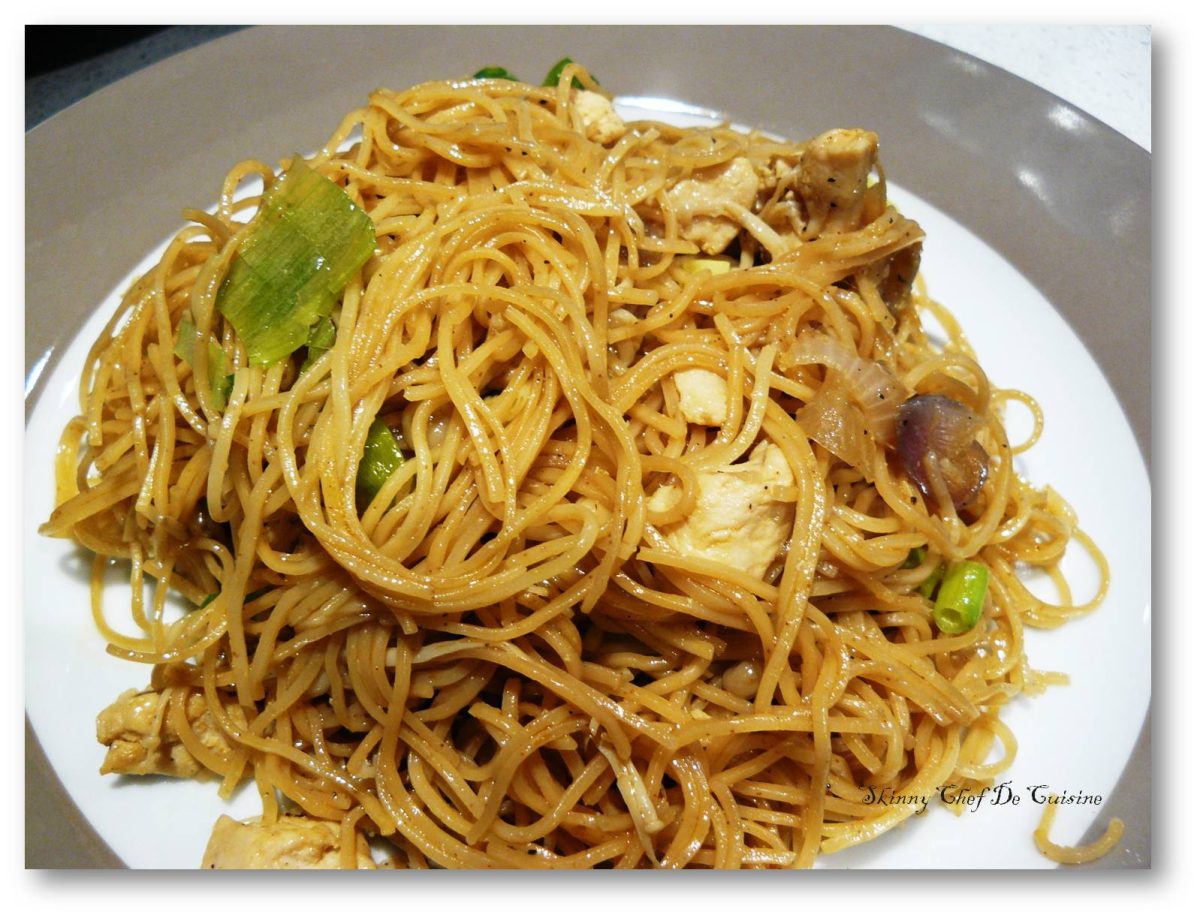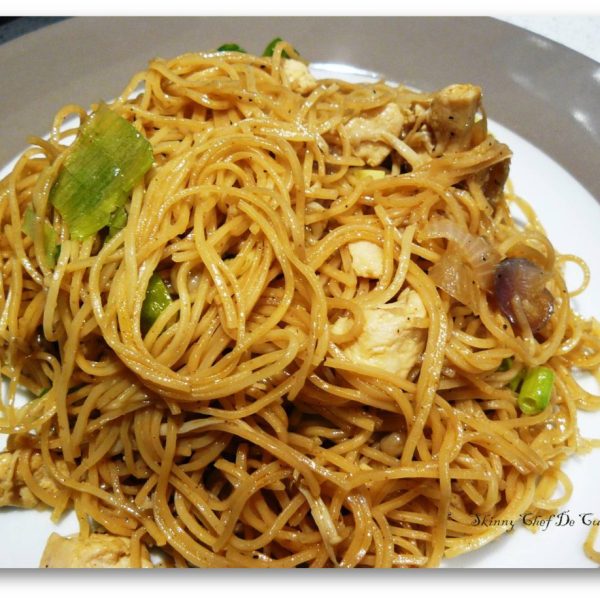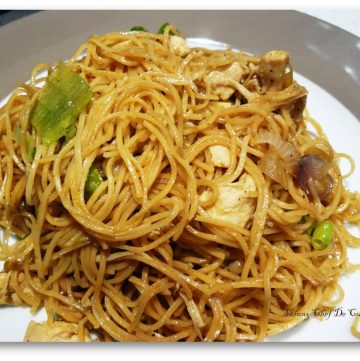 Print Recipe
Shrimp Noodles with Chicken and Enoki Mushrooms
Ingredients
Shrimp noodles – 1 packet

plain noodles can also be used, but the flavor of the dish will be different as this one has got a distinct and strong shrimp flavor

Chicken – 200 gm

small boneless pieces

Enoki mushrooms – one cup

Soy sauce – 3 tbsp

Fish sauce – 1/2 to 1 tsp

Salt – for seasoning

only if necessary

Pepper – to season

Ginger – ½ tsp

grated

Vegetable oil – 2-3 tbsp

Spring onion – for garnish
Instructions
Cook the noodles in salted boiling water, drain and keep aside.

In a large wok or pan, heat oil and add the chicken pieces; cook for 3-4 minutes till ¾ ths done.

Add enoki mushrooms and mix well for 30 seconds.

Add soy sauce, fish sauce, grated ginger and pepper and mix well.

Add the cooked noodles and toss well.

Garnish with chopped spring onions.