If you have read my post yesterday, you would know why I could have chosen this name for the dish. Actually, I made this chicken wrap a loooong time ago but never got around to posting it. When I made it, I had no intention of putting up or naming the spice blend. But somehow, one thing led to the other and now, I have a rather special spice blend and this wrap is the first dish that I created in a moment of culinary inspiration. (I know I have to stop pre-fixing the KFG tag all the time lest the novelty wears off due to sheer repetition!)
This is a simple, easy fix and hearty sandwich that can be made in a jiffy if you have the KFG spice blend stocked in your pantry. The choice of filling is totally individualistic; I used alfalfa sprouts for its nutritional goodness and paired it with the classic onion/tomato combo. A bit of crushed haloumi and a good drizzle of mint-coriander chutney really helped to lift the flavours.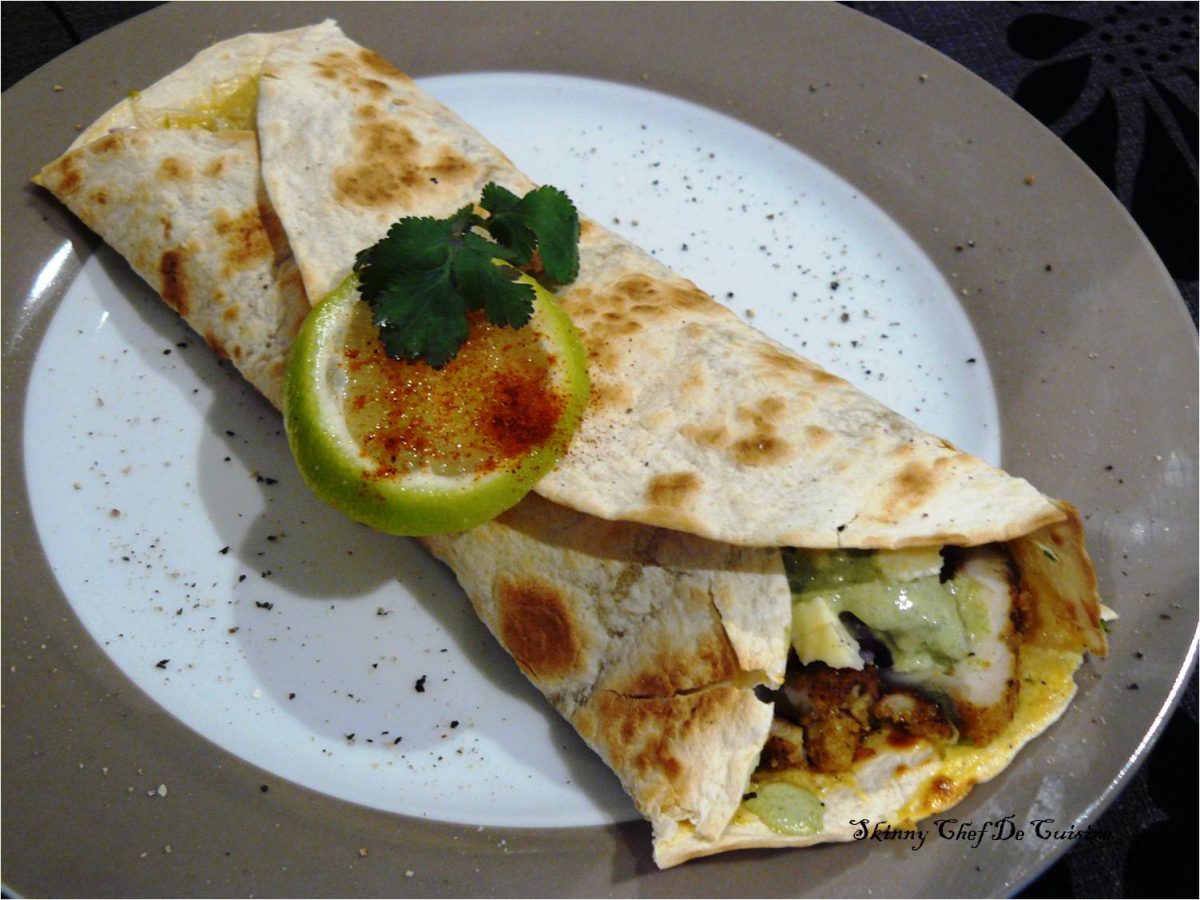 Ingredients:
1. Wheat wrap – 2 large
2. Egg – 1, beaten well
3. Chicken breast fillet – 1, sliced finely
4. KFG spice blend – ½ tsp (recipe at http://thespiceadventuress.com/2013/09/24/kfg-spice-blend/)
5. Salt – to season
6. Black pepper – to season
7. Alfalfa sprouts – ½ cup
8. Onion – 1, chopped finely
9. Tomato – 1, chopped finely
10. Haloumi – 1 cup, crushed with fingers
11. Mint coriander chutney (recipe at http://thespiceadventuress.com/2013/08/25/mint-coriander-chutney/)
12. Vegetable oil – 3-4 tbsp
Method:
• Marinate the chicken pieces with the KFG spice blend, salt and pepper. Keep aside for 30 minutes or longer. Shallow fry the chicken pieces and keep aside.
• Place the wrap on a flat girdle or tawa, warm lightly on both sides. Spread 1-2 tbsp of the egg mixture seasoned with salt and pepper on one surface and flip it over so that the egg cooks and coats the surface.


• Place the egg coated side up on a plate and spread alfalfa sprouts and the fried chicken pieces on top.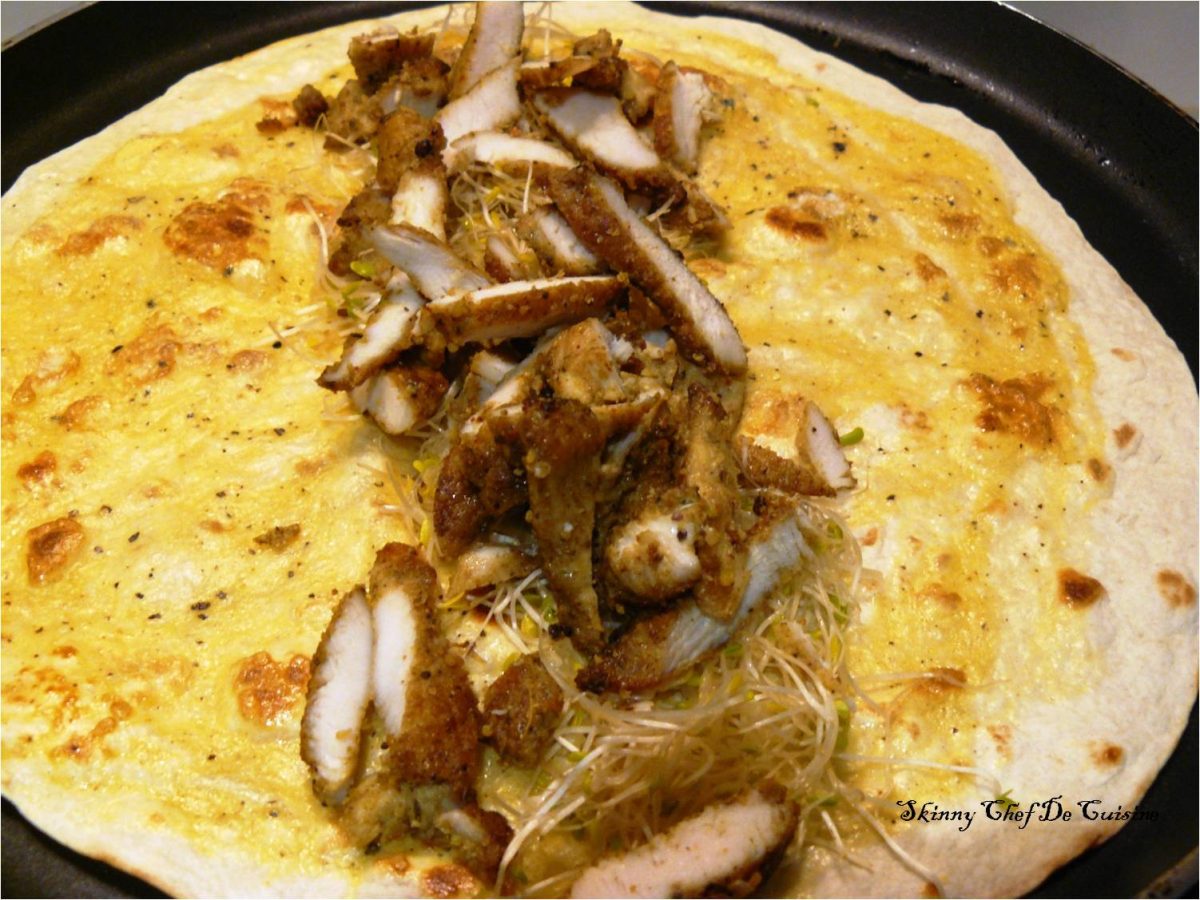 • Then add the chopped onions and tomatoes followed by crushed haloumi. Finally drizzle with mint-coriander chutney for a yummy delicious wrap.