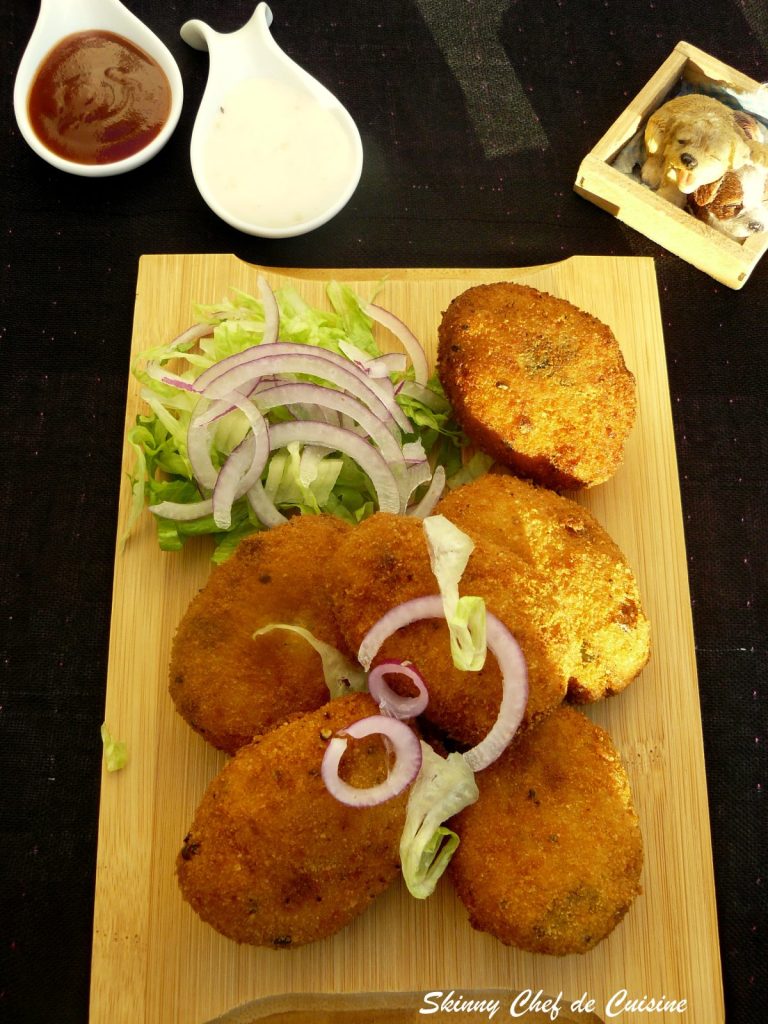 The idea to experiment with this snack came from a post for semolina patties put up by Mr. Ramakrishnan on United Food Guide (an FB food group).
Upma is a traditional Indian breakfast dish, though it is and can be eaten at all times of the day. The style of preparation varies slightly from place to place but the base of this dish is cooked coarse semolina which is mildly spiced and tempered with shallots, mustard seeds, curry leaves and chillies. You can pair this dish with chutneys, sambhar, sugar and ripe bananas, pickle etc… (Psst, I love mine with leftover chicken gravy)!
Today, there are so many variations to this dish; you can add veggies, nuts etc…to intensify the flavours and also make the dish healthy, nutritious and wholesome. What I have done is, give a texture difference and convert this breakfast dish into a snack – a new avatar!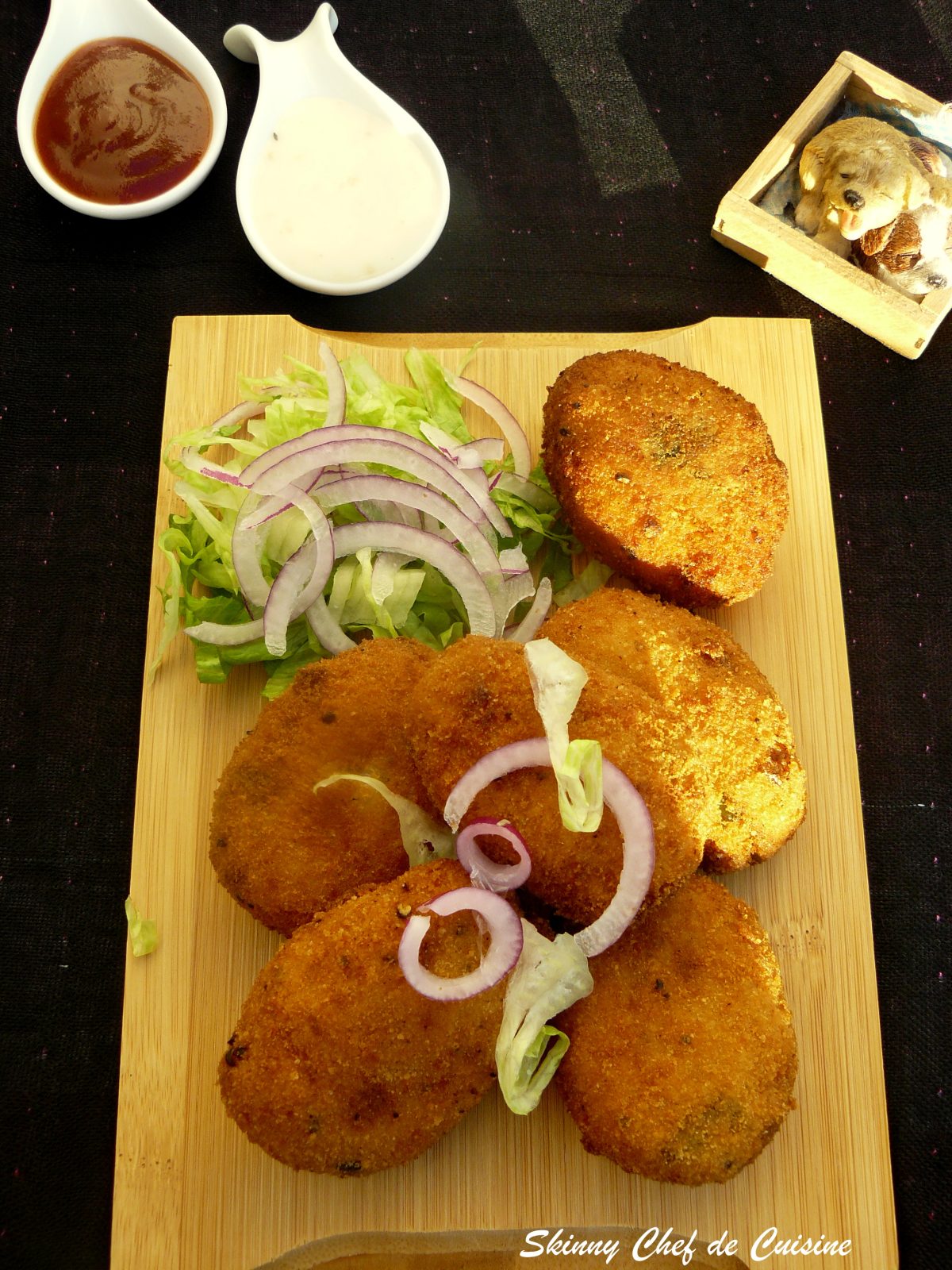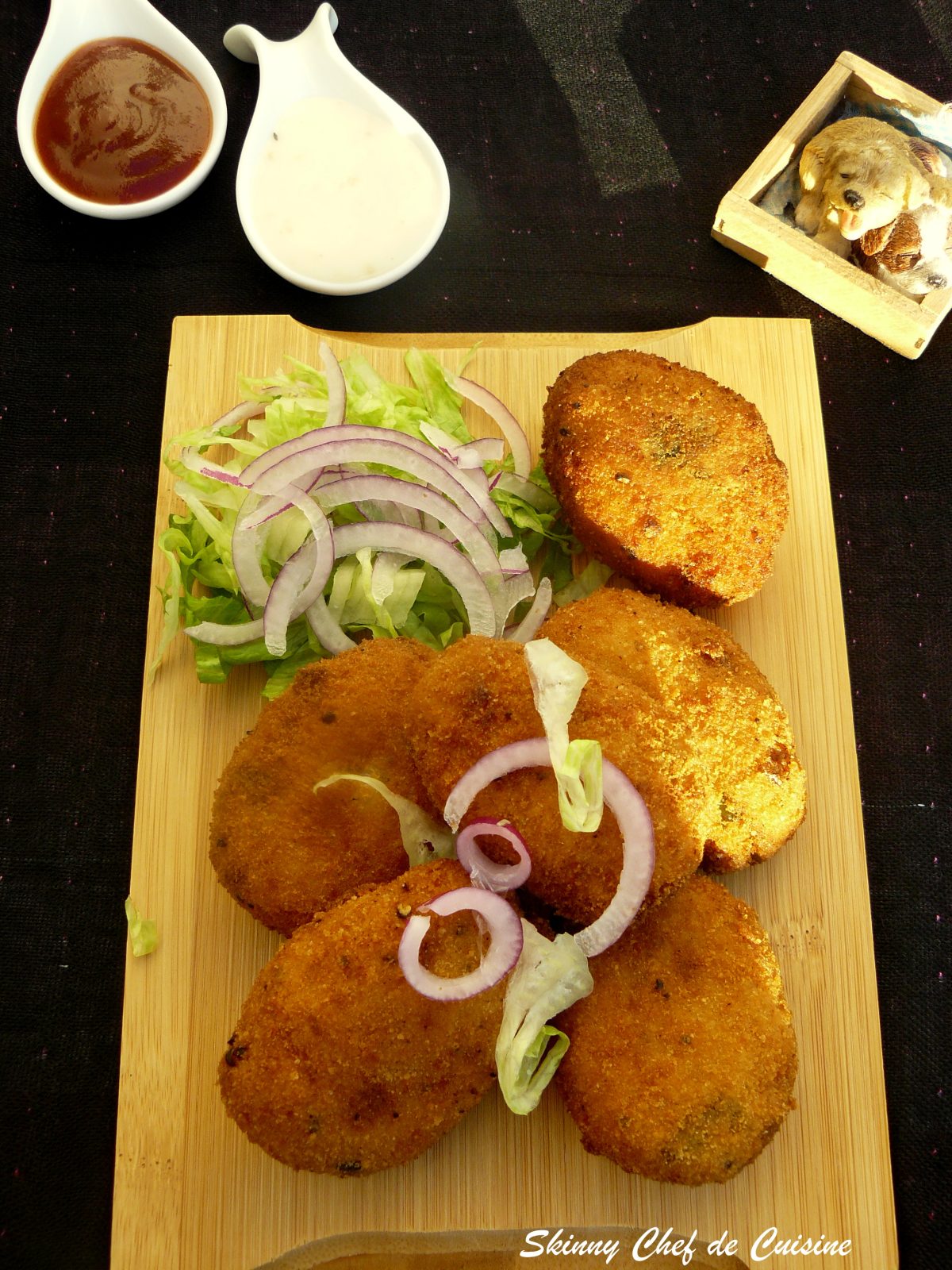 My son loved it for the simple fact that he could dip it into his favourite tomato sauce and enjoy it while watching cartoons. To add the texture, I dipped the patties into egg wash, then rolled in bread crumbs and then deep-fried in vegetable oil. The best thing is the patties can be frozen after coating with the breadcrumbs for later use.
So that's the story of the 'upma' cutlets….
For those who do not have an idea of how to make upma, I have also given a detailed recipe of how I make upma at home. But you can use any style of upma for this dish.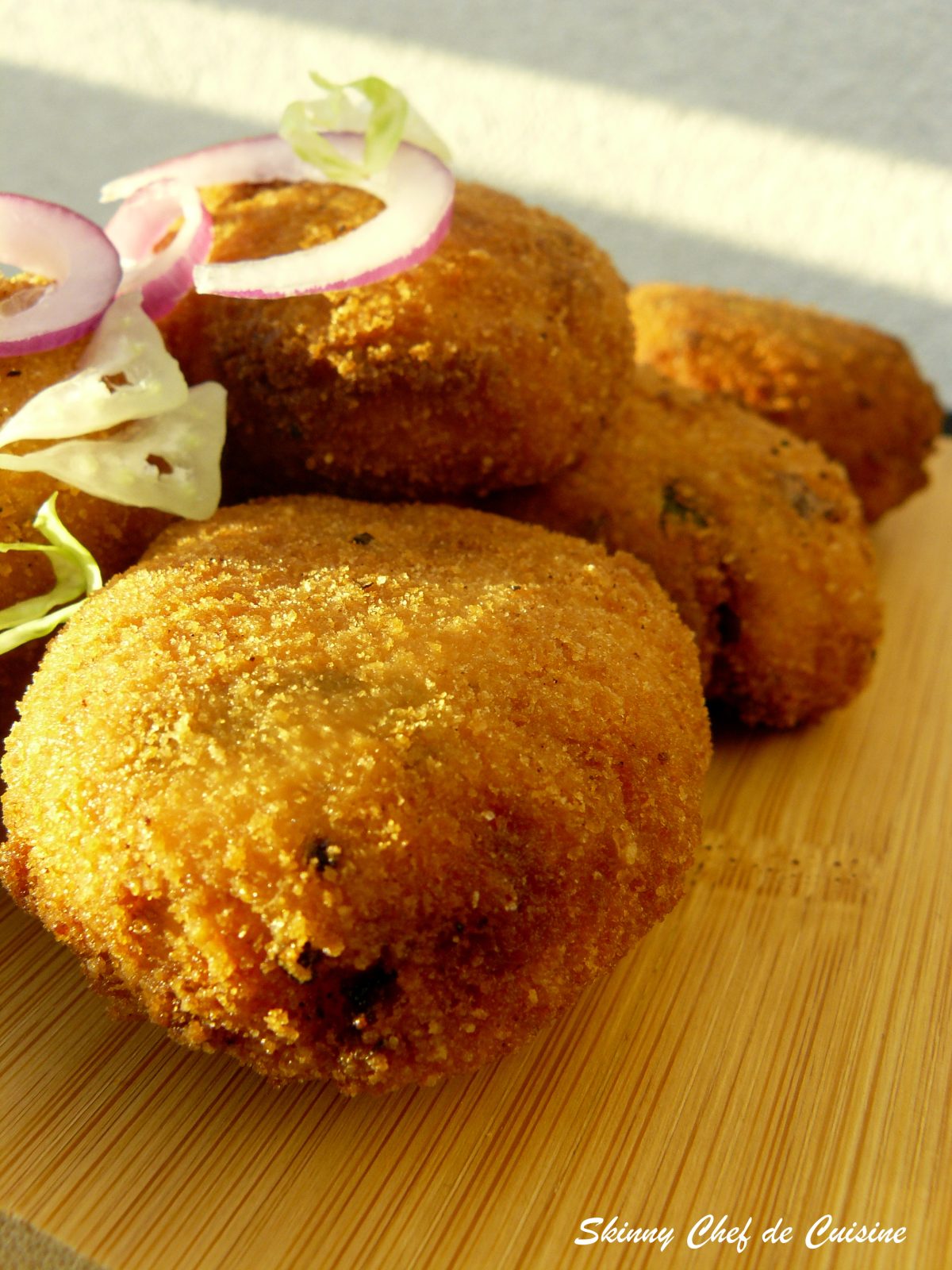 Ingredients:
1. Coarse semolina – 2 cups
2. Shallots – 3 medium, finely chopped
3. Green chilli – 1-2, finely chopped (depending on your spice preference)
4. Mustard seeds – ½ tsp
5. Cashewnuts – 2 tbsp, roughly crushed
6. Chana dal/Bengal gram – 1 tbsp
7. Curry leaves – 1 sprig, finely chopped
8. Ghee – ½ tbsp
9. Vegetable oil – ½ tbsp for upma, and also for deep frying
10. Egg – 1, beaten well
11. Breadcrumbs – 2 cup
12. Salt – to season
13. Pepper – to season
14. Water – 4 cups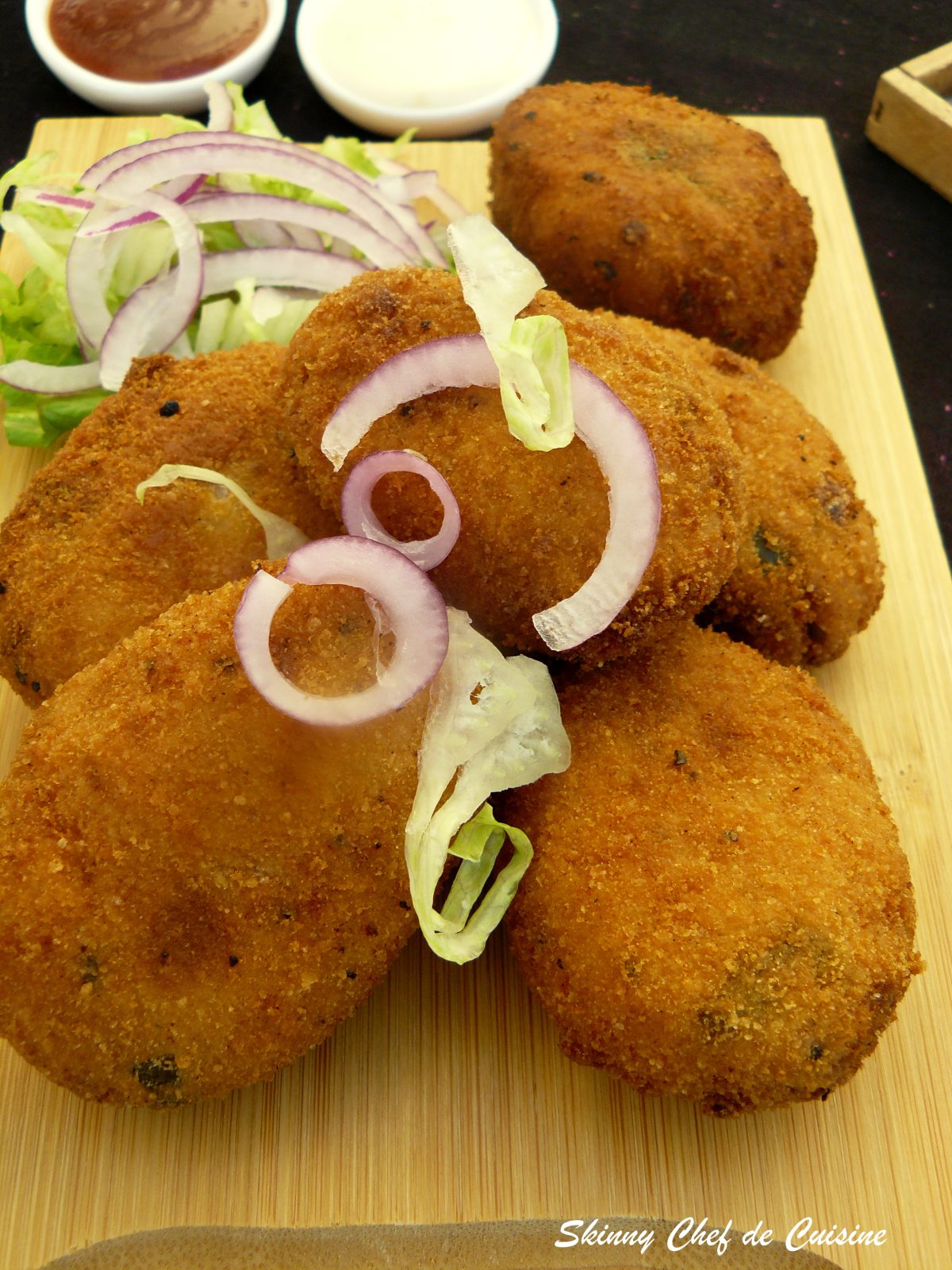 Method:
• In a pan, heat ghee and oil; crackle the mustard seeds and add chana dal and cashewnuts. Roast for 30 seconds.
• Then add chopped shallots, green chilli and curry leaves; sauté for another minute.
• Add water and season with salt. Bring to boil.
• Add the coarse semolina slowly continuously stirring till the entire amount has been added.
• Lower flame and stir till most of the water has been absorbed and the mixture starts to thicken up. Put off the flame and cover with lid. Leave for 15 minutes.
• Open and cool or else, it will be difficult to shape the patties. Place the beaten egg in a bowl and the breadcrumbs in another. Season the crumbs lightly with salt and pepper.
• Wet your hands lightly and scoop a little bit of the upma and shape into patties. I chose to give a slight elongated shape at the edges but you can make circular ones or cigar shaped ones.
• Coat in the egg mixture and then roll well in the breadcrumbs.
• Deep fry in oil.
• Serve hot with tomato sauce or dip of choice.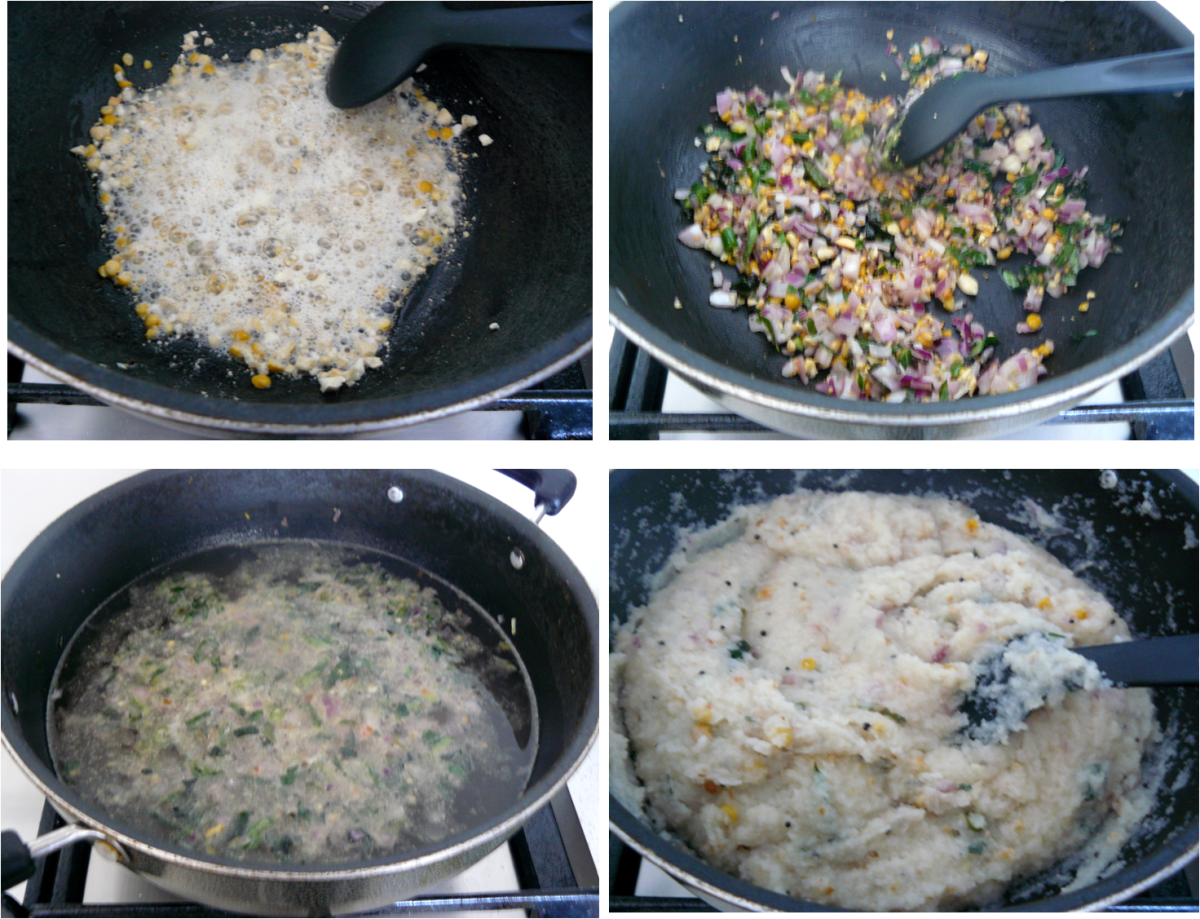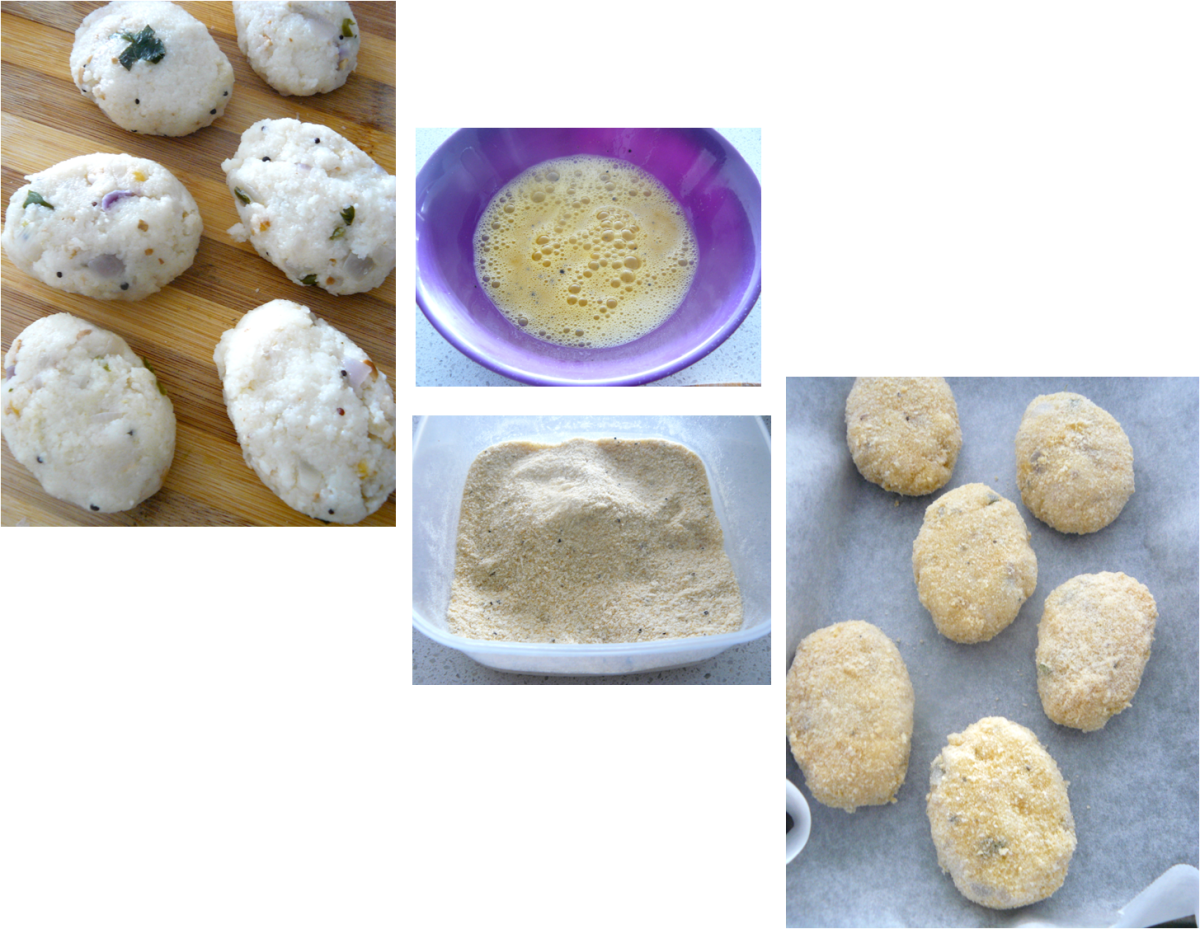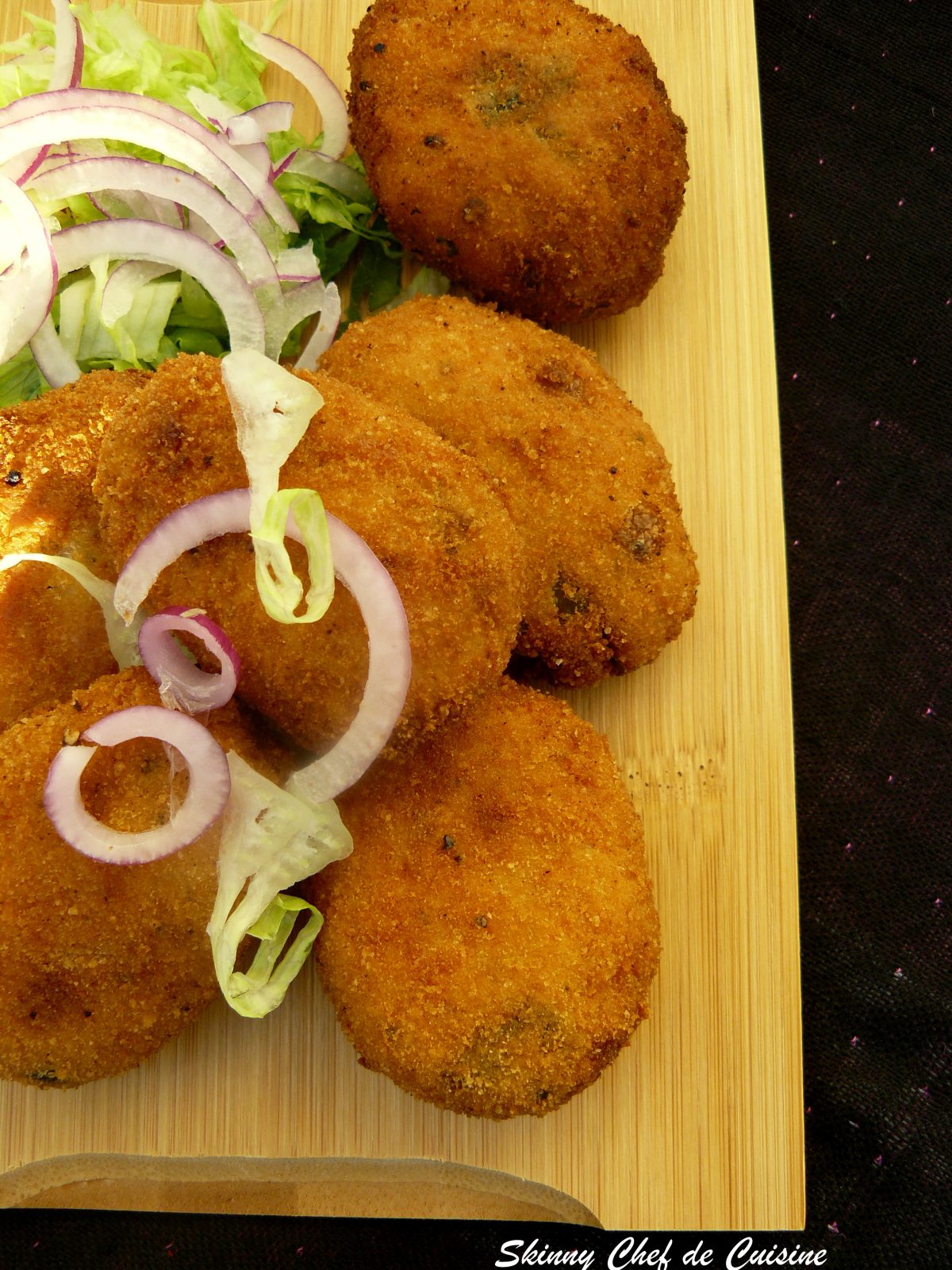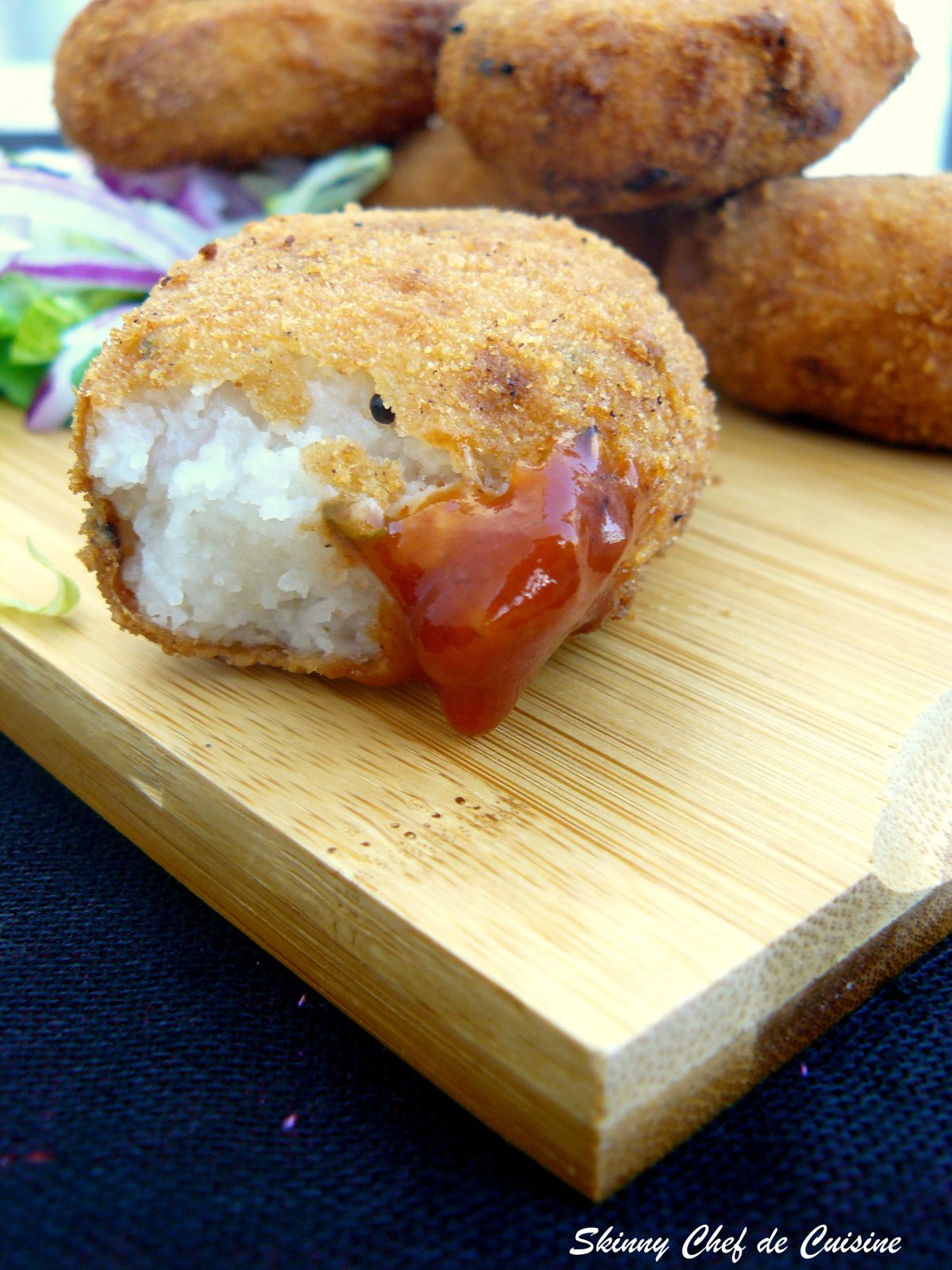 And since this is a recipe using leftovers, I decided to enter it for the leftover makeover contest being hosted on Cutchi Kitchen (http://www.cutchikitchen.com/LeftOverMakeOverGiveAway.html)