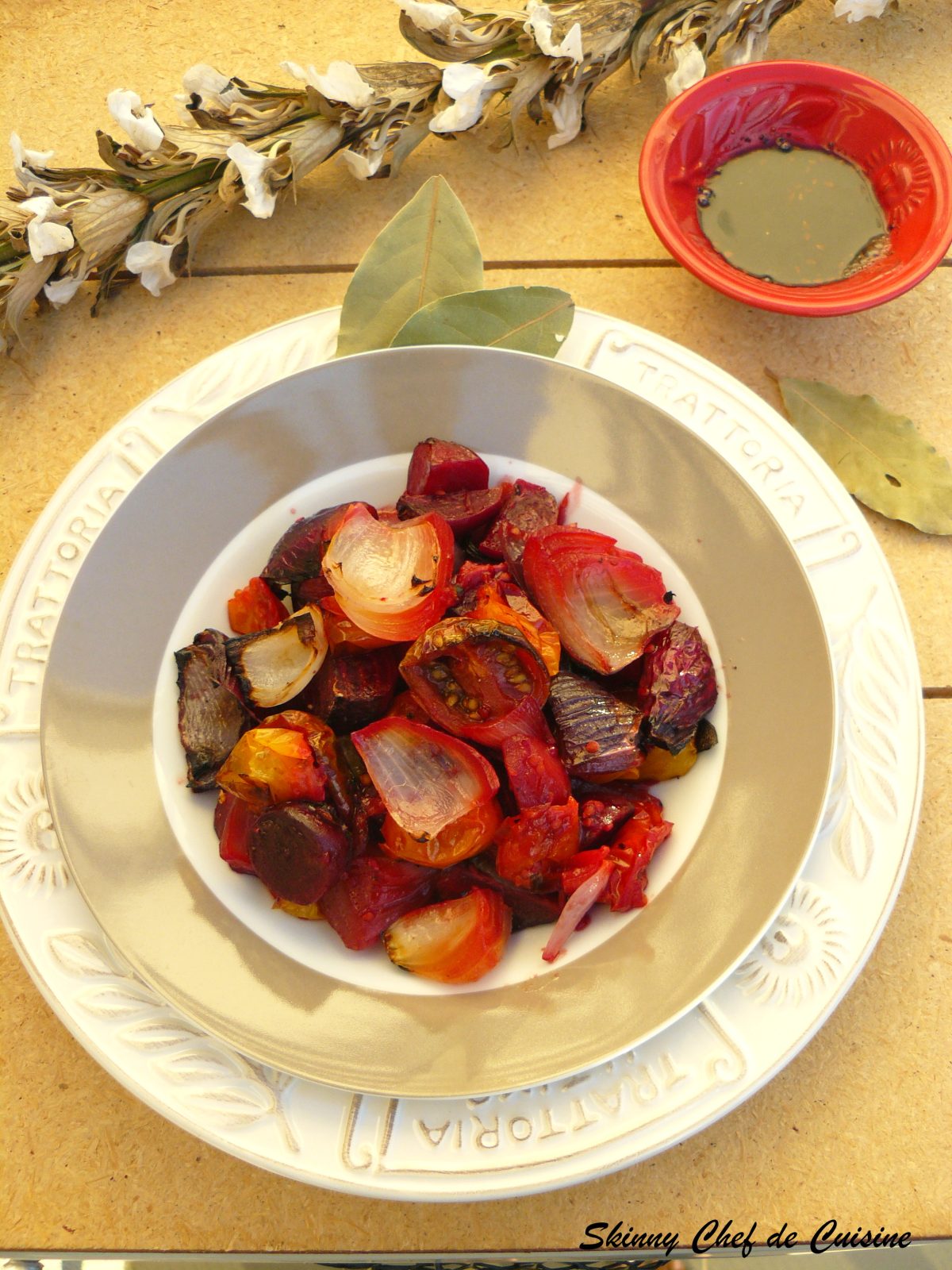 I discovered the joy and warmth of roasting vegetables very recently and have fallen in love with this ever since. There is something so earthy and humble about roasted vegetables – the rustic sweet flavours are simply to die for.
This Afrikaner salad is a traditional one which goes well with meat as it is sweet and delicious. It is best to use baby or small beets for this salad. The traditional combo is beets and onion but I found a box of fresh baby heirloom tomatoes at the market which I decided to throw into the roasting tray.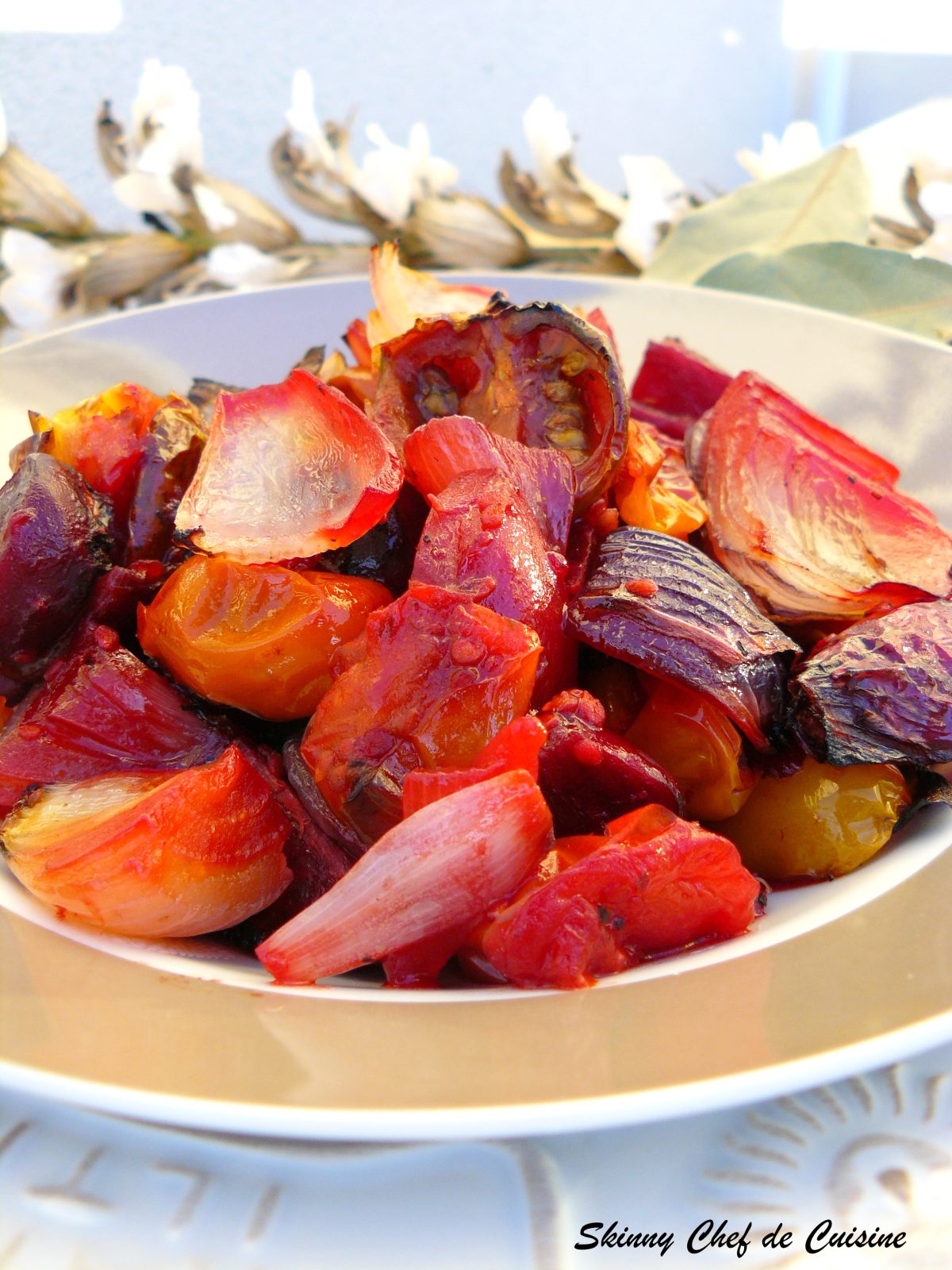 The dressing is very simple and uses the juices from the roasted vegetables which drizzled with balsamic vinegar and seasoned with salt and pepper makes this all year around salad perfect.
A colourful mélange of earthy rustic flavours……
Recipe Courtesy – Tortoises and Tumbleweeds (Journey through an African kitchen) by Lannice Snyman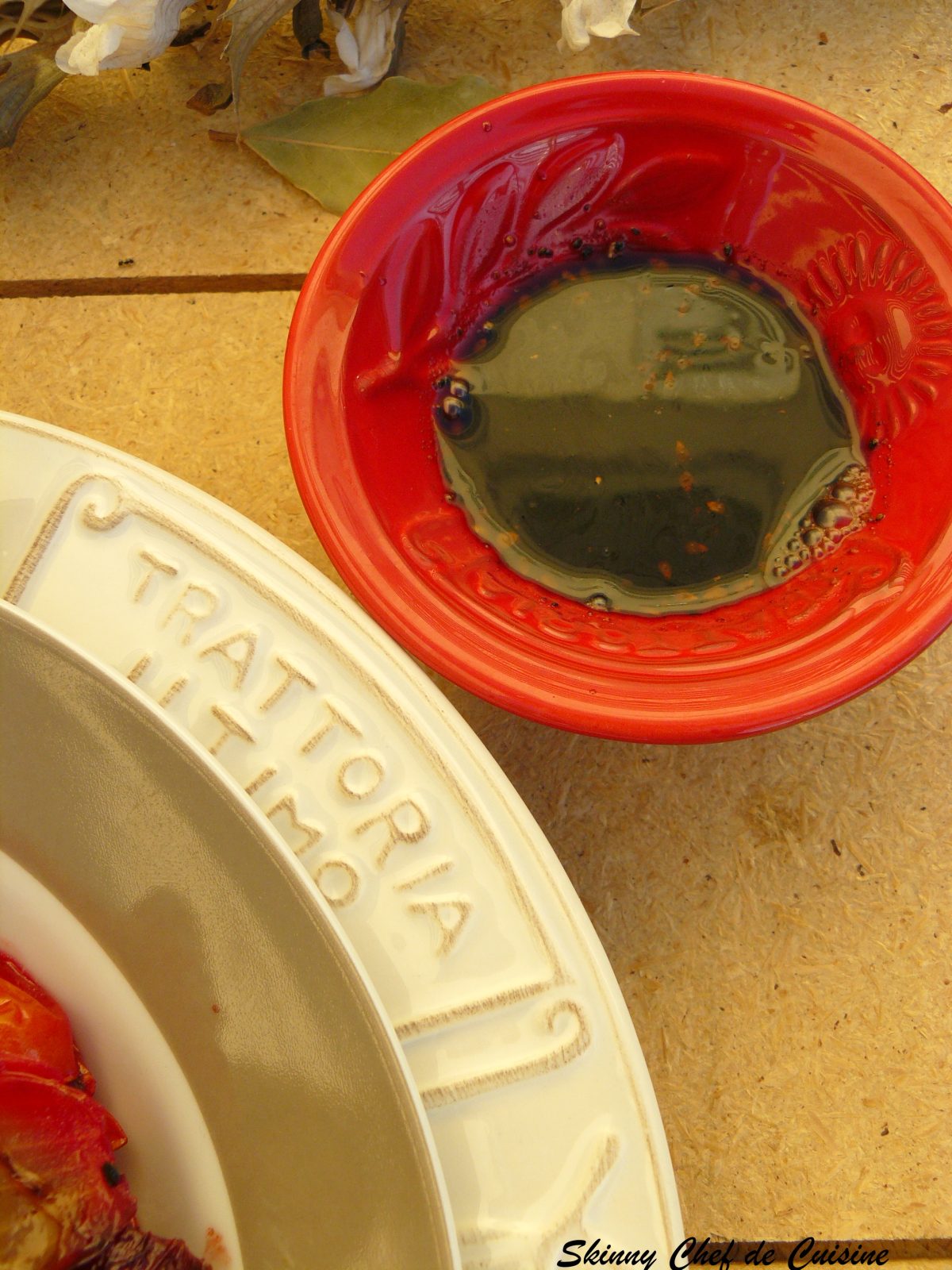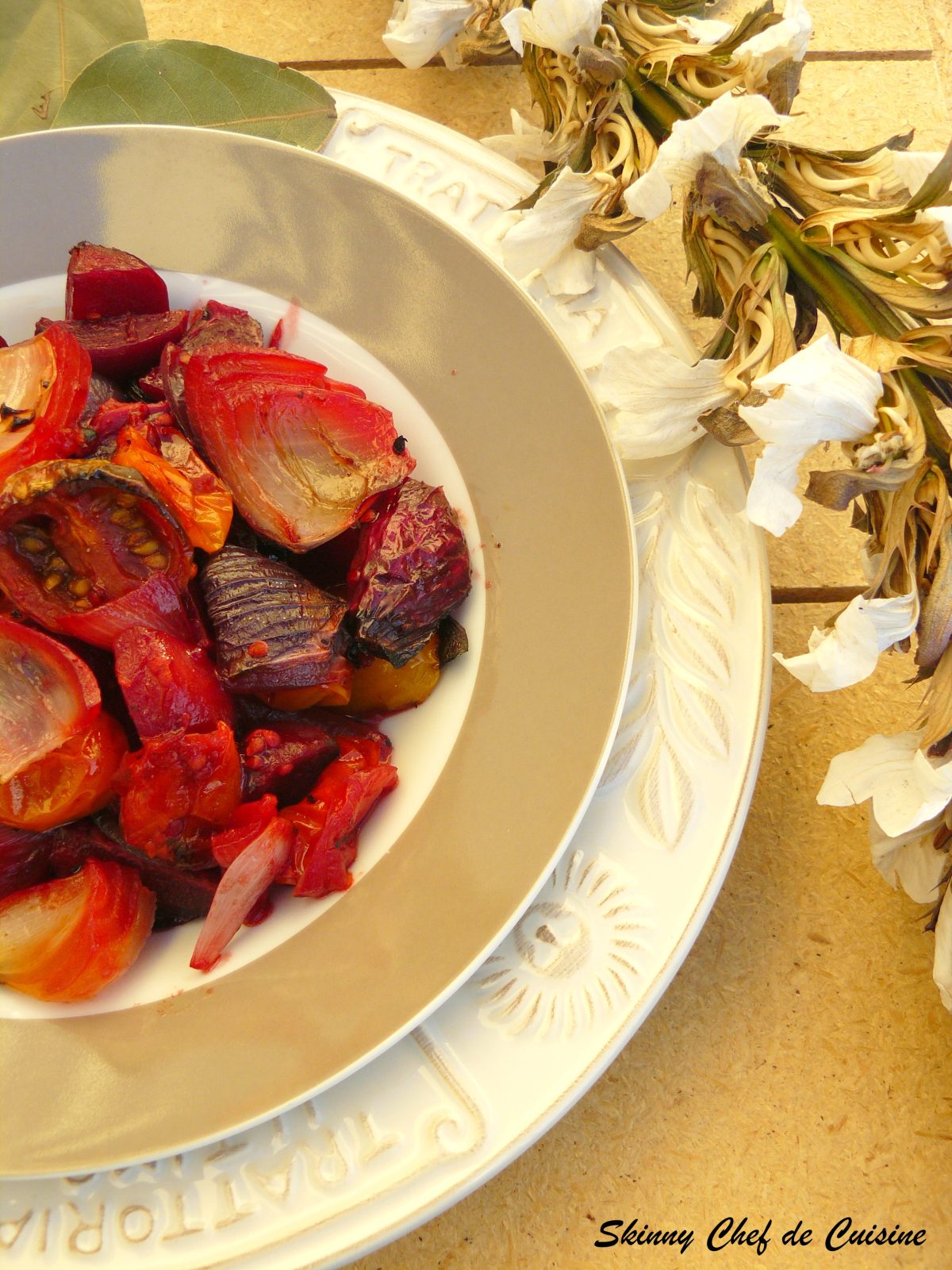 Ingredients:
1. Beetroot – 4-6, small halved
2. Onion – 1, cut into wedges
3. Baby heirloom tomatoes – 10, halved
4. Bay leaf – if fresh, 4; dry – 2
5. Olive oil
6. Salt – to season
7. Crushed black pepper
8. Balsamic vinegar – 100ml
9. Water – 40 ml
10. Brown sugar – ½ cup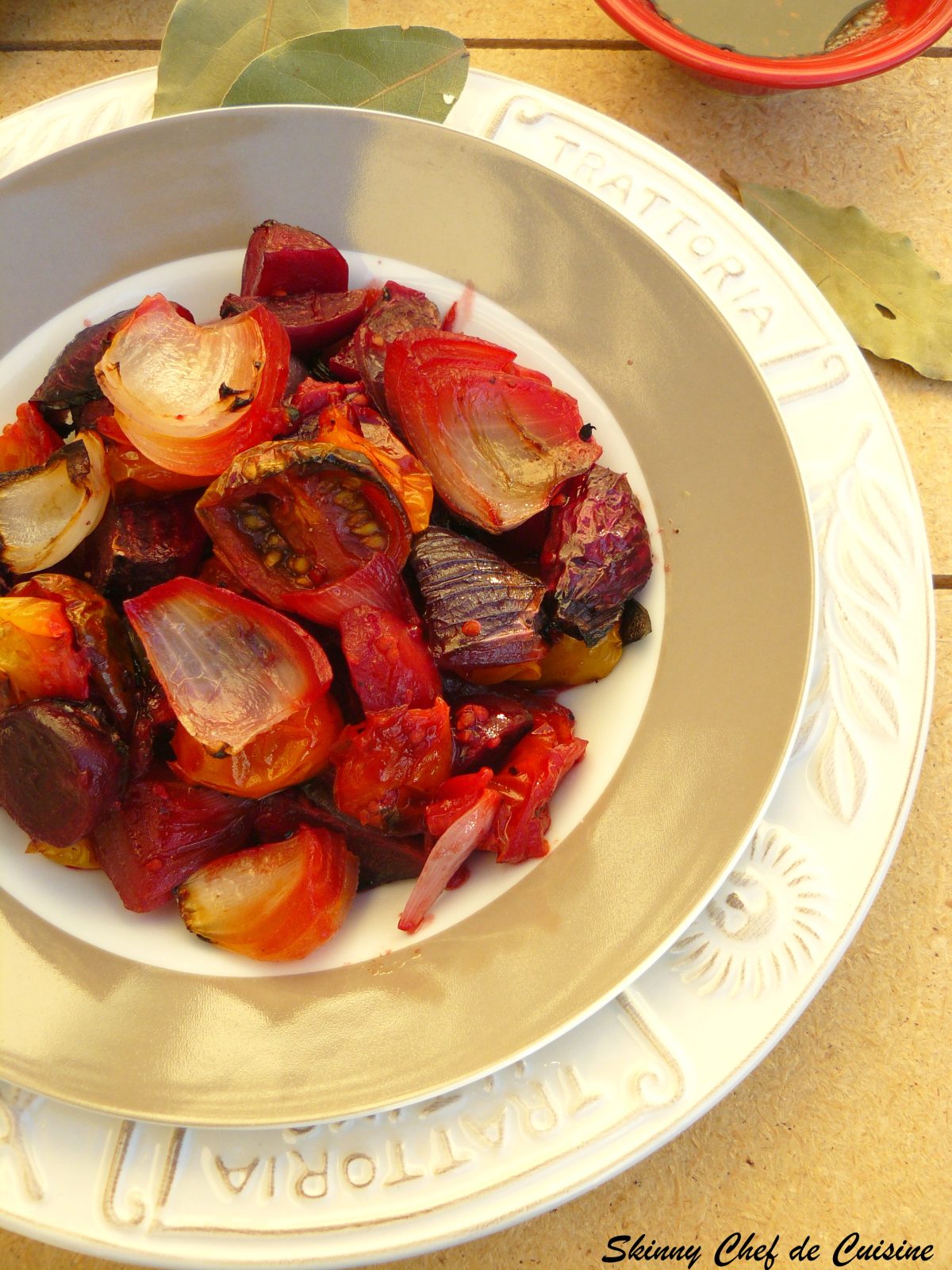 Method:
• Heat oven to 220°C. In a baking tray, place the beets, onion and tomatoes. Drizzle with olive oil. Season with salt and pepper; mix well.
• Roast for 15 minutes, remove veggies to serving dish.
• In another pan, add the juices from the roasting tray along with vinegar, sugar and water. Season with salt and pepper. Reduce till thick and pour into a small container.
• Drizzle over the salad just before serving.