It's June already and yes, time for this month's guest post. For this month, I invited the effervescent blogger newbie, Shalini of Tale of Two Tomatoes to delight us with something sweet.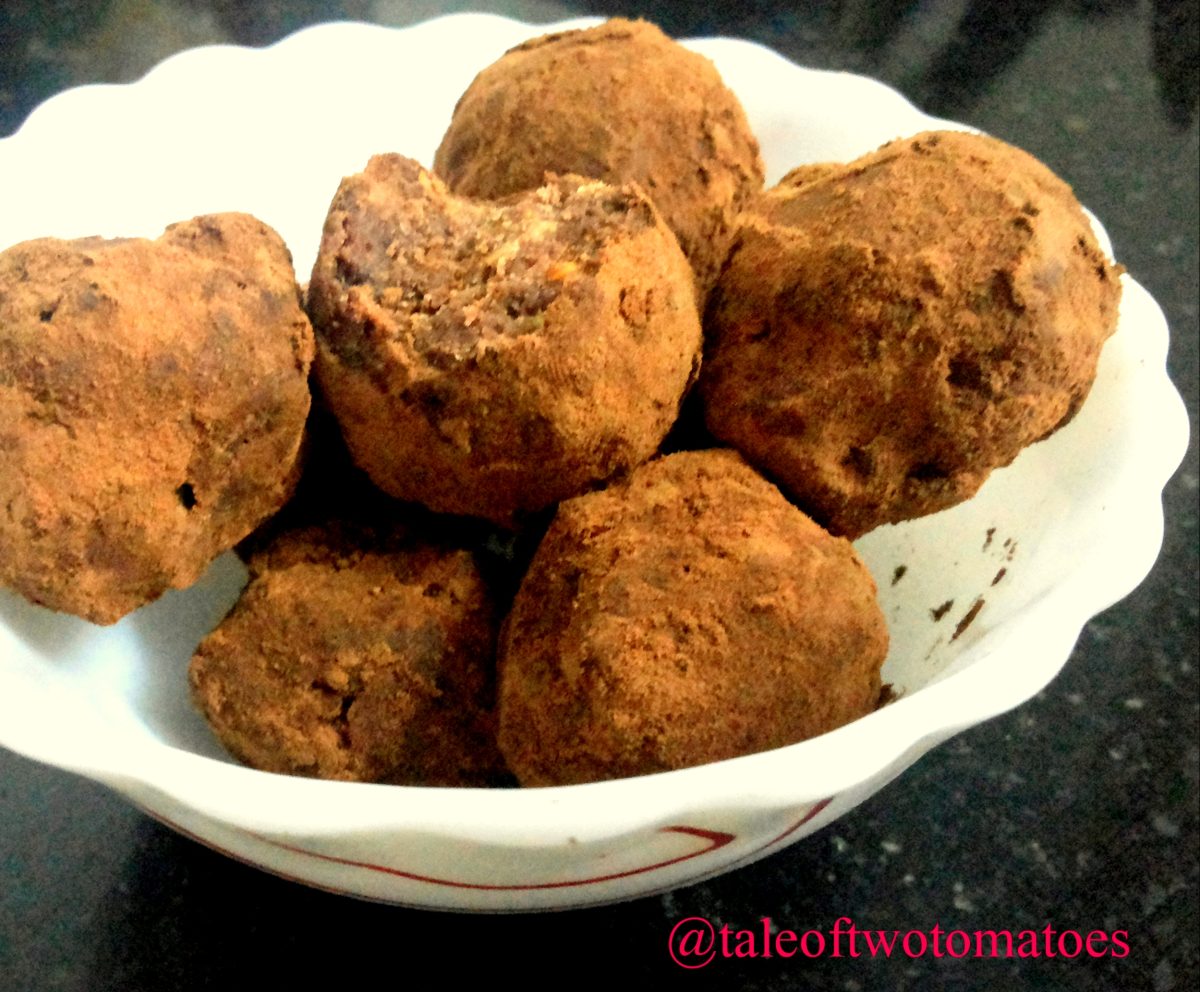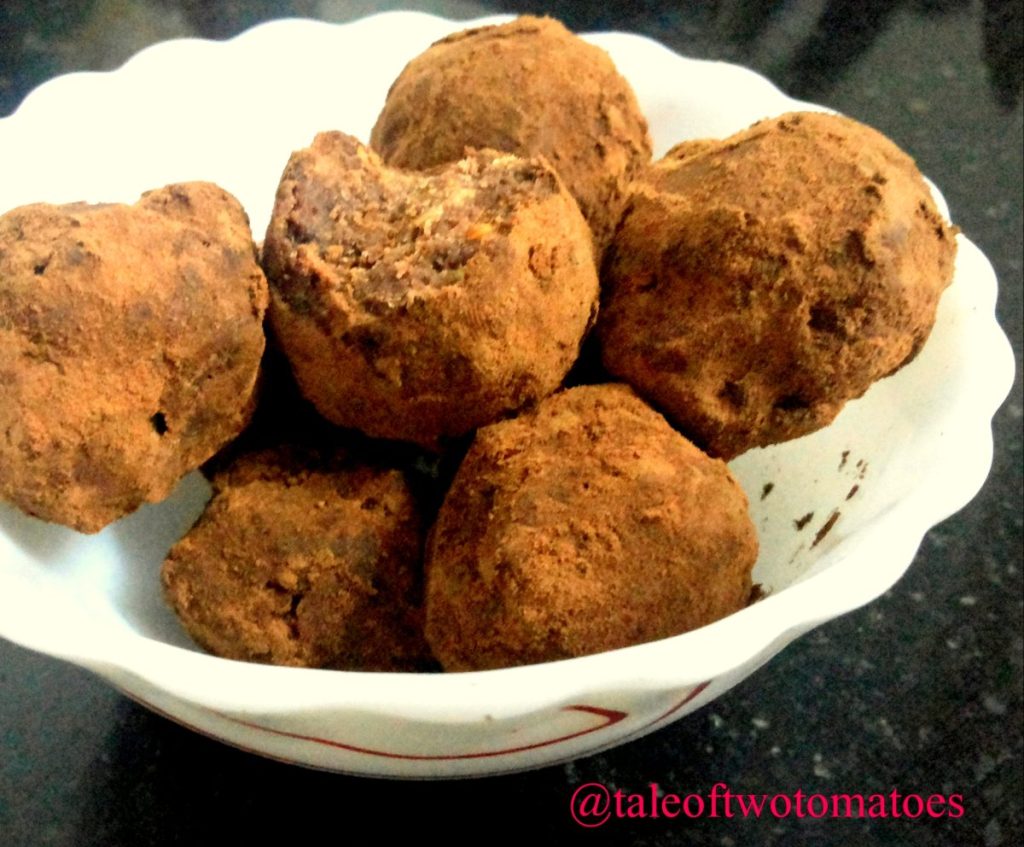 Shalini is an army wife (and, that's a pride in itself) based out of Pune and like many other bloggers, got into the food and cooking frenzy after marriage. A multitasker, she juggles the demands of a full-time career in IT, duties and responsibilities of an army wife and pours out her passion for cooking and writing through her blog. Shalini has a way with words and this is expressed beautifully in all her posts. I love her recipes – simple, easy and flavourful, a true celebration of home cooking.

And today, look what she has bought for us…Nutella truffles! A choco-lover's delight!
The first thing that strikes me about these truffles is that these are so simple to make. A jar of Nutella, some cookies and cocoa powder – that's all you need to put a beaming happy smile on your little one's face.
So grab your bottle of Nutella and let's whip up these amazing choco truffles…..