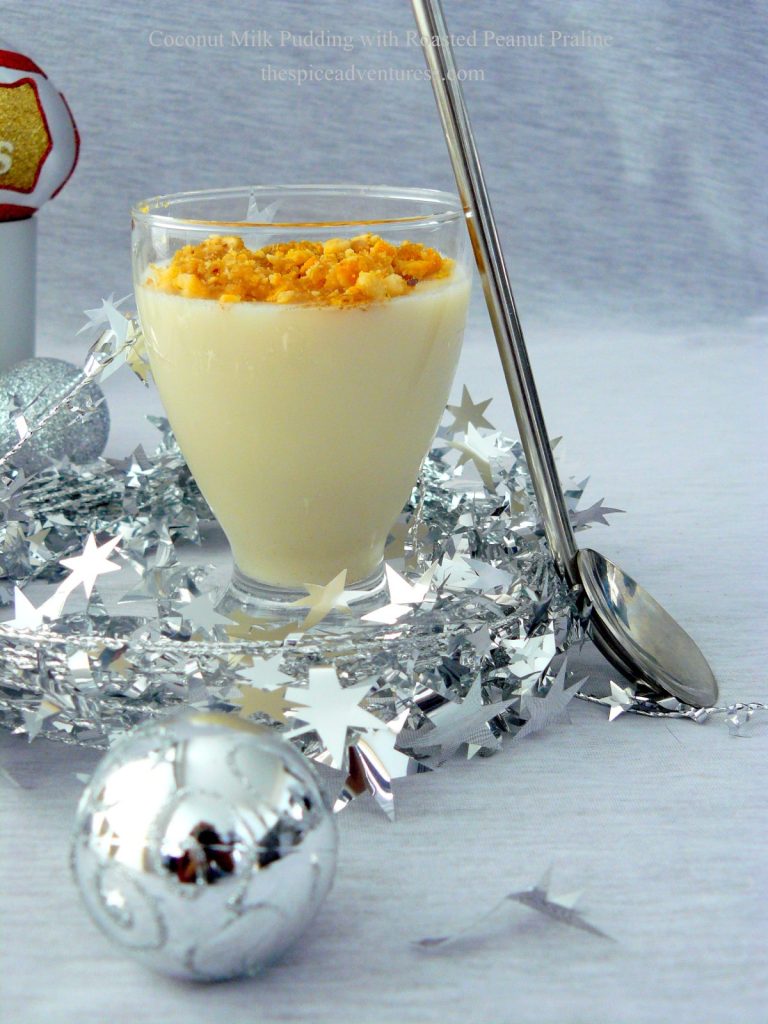 Every once in a while, I go through a distressing and disappointing 'blog comparison phase'. I am sure many other just-getting-there bloggers also suffer from the same disease (yes, it is a disease!)
It always starts off as reading and skimming through other well-known and top-notch blogs, simply as a way of getting inspired and motivated. But a few minutes into it makes me feel so disappointed and my head gets filled with what I have not achieved or will I ever get there. Instead of getting inspired and proud of my accomplishments, I get severely depressed wondering if I am doing anything right at all. I start finding faults by the dozen, even when there really aren't any.
And quite ironically, in this past one year of blogging, every time this seed of self-doubt enters my being, I receive some kind of a blog/food related boost to reassure that 'all is well'.
Last week was one of those self-questioning phases. Call it cosmic or divine intervention, I got a massive boost to my blogging ego when I was featured as one of the top 10 bloggers to look out for in 2015 as part of a cover story for SALT, a premium food, wine and hospitality ezine. Read the story here.


It is an immense boost to your confidence when someone else places trust in your abilities. And though I have already mentioned my gratitude, I take a moment again to thank all at FBAI and SALT, especially Mr. Elson Sequeira, the editor-in-chief for this wonderful opportunity.
And what more, Elson even pushed this 'savoury' girl to publish her first 'sweet' recipe for the ezine, which is also our recipe for the day.
Today's recipe is a coconut milk pudding with roasted peanut praline. This is one of those no-brainer dessert recipes which can be made in a jiffy. This one's from my mom, who passes along simple dessert recipes especially when I am hosting a party.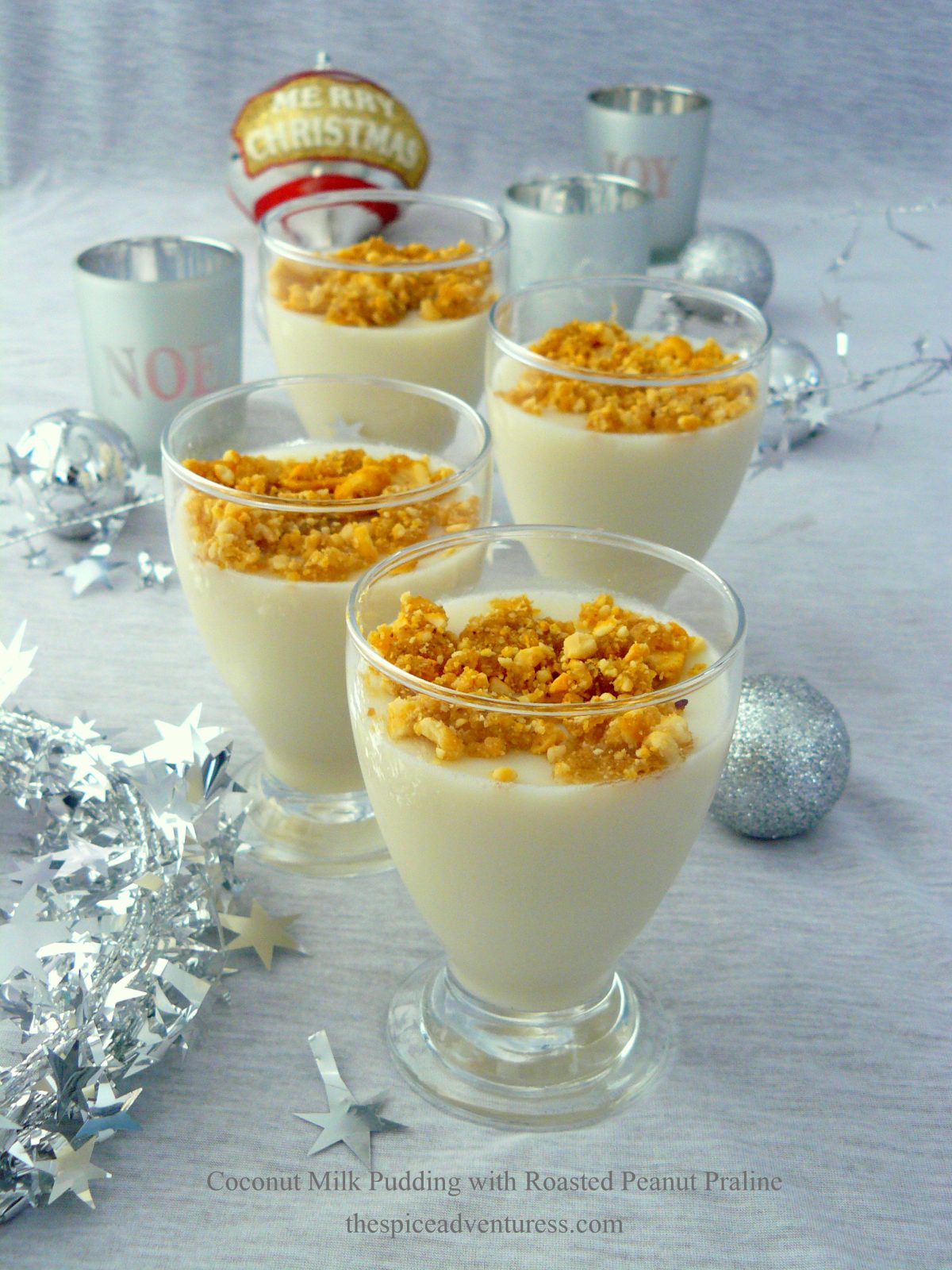 This coconut milk pudding is extremely light and just mildly sweet; the perfect finish to a big meal. It is a delicious dessert on its own but top it with a peanut praline and you have a winner on your hands. And if you don't prefer peanuts, use any type of nuts that you would like or maybe some chopped mangoes….the options are endless!
So here's a light yet indulgent Christmas dessert with creamy coconut milk pudding topped off with a crunchy sweet and caramelly roasted peanut praline.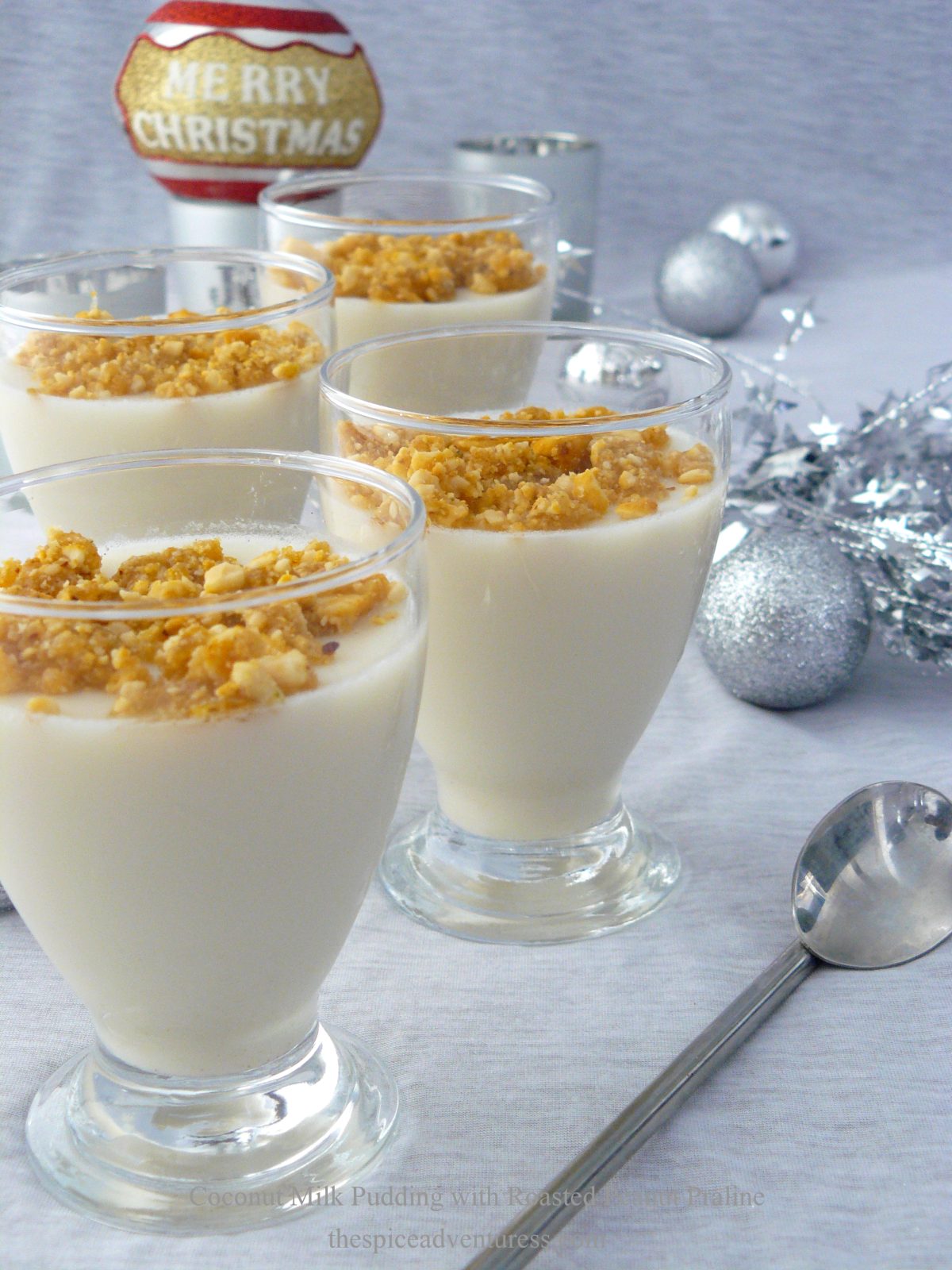 Ingredients:
For the pudding:
1. 1 medium sized coconut (around 600gm), grated
2. 600 ml plain milk
3. 2 tbsp gelatin powder
4. 2 cups raw sugar
For the praline:
5. ½ cup roasted peanuts, roughly chopped
6. 1 cup caster sugar
7. 1 cup cold water
Method:
1. Blend the grated coconut with milk. Strain through a muslin or cheesecloth to extract all the milk. This would yield approximately 1 litre of milk.
2. Add the sugar and mix well to dissolve. I have used 2 cups of raw sugar but the quantities might vary if you are using ordinary white sugar. So add 1 cup of sugar, dissolve, taste and add more as required. The milk should taste very sweet at this stage as the sweetness will decrease once the pudding sets.
3. Dissolve the gelatin powder in ¼ cup water using the double boiling technique. Cool slightly and add to the milk mixture.
4. Pour into glasses or any container you wish and refrigerate to set the pudding.
5. Roast the peanuts in a pan, cool and chop roughly. Spread on a baking sheet and keep aside.
6. To make the praline, add 1 cup sugar and 1 cup cold water to a pan and place over medium heat. Stir till the sugar dissolves and bring to boil. Stop stirring and boil till the sugar takes on a nice, golden colour. Remove from heat at this stage. (Sometimes, the sugar crystallizes around the edge of the mixture while boiling, use a pastry brush dipped in cold water and brush around the edges of the mixture to prevent the caramel going grainy).
7. Pour the mixture carefully over the chopped peanuts. Set aside to cool for at least 15-20 minutes. Chop roughly and store in an airtight container.
8. Spoon the peanut praline over the pudding just before serving.