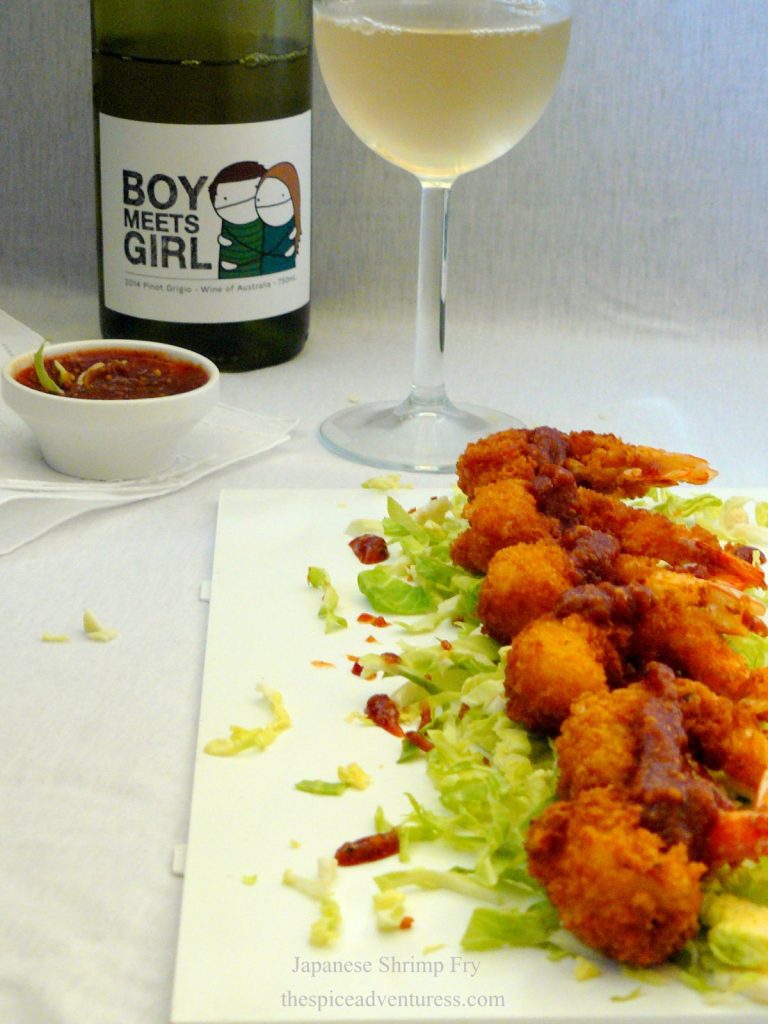 Suddenly there is this eerie silence at home! A new academic year has started and my son went 'back' to school today.
Though this is a going back, I experienced the same anxiety, excitement, silent nervousness that I felt last year when he started school for the very first time. It's going to be a new class, new teacher, many new friends….hope he won't miss his old teacher much, hope he will make new friends fast, hope he likes his new teacher……the list goes on.
Feelings that every mother goes through, especially paranoid ones like me. No, that's not true. All mothers are paranoid. Period.
Personally, the best way for me to handle this inner turmoil is to engage myself in activities that I enjoy. And what more than cooking…..
Today, I am stepping out totally from my comfort zone and trying my hand at a Japanese dish. I am a newborn to this cuisine, yet to understand or experience its foundations. Japanese cuisine is a highly refined one and still remains an enigma to most except for sushi and sashimi and the occasional don.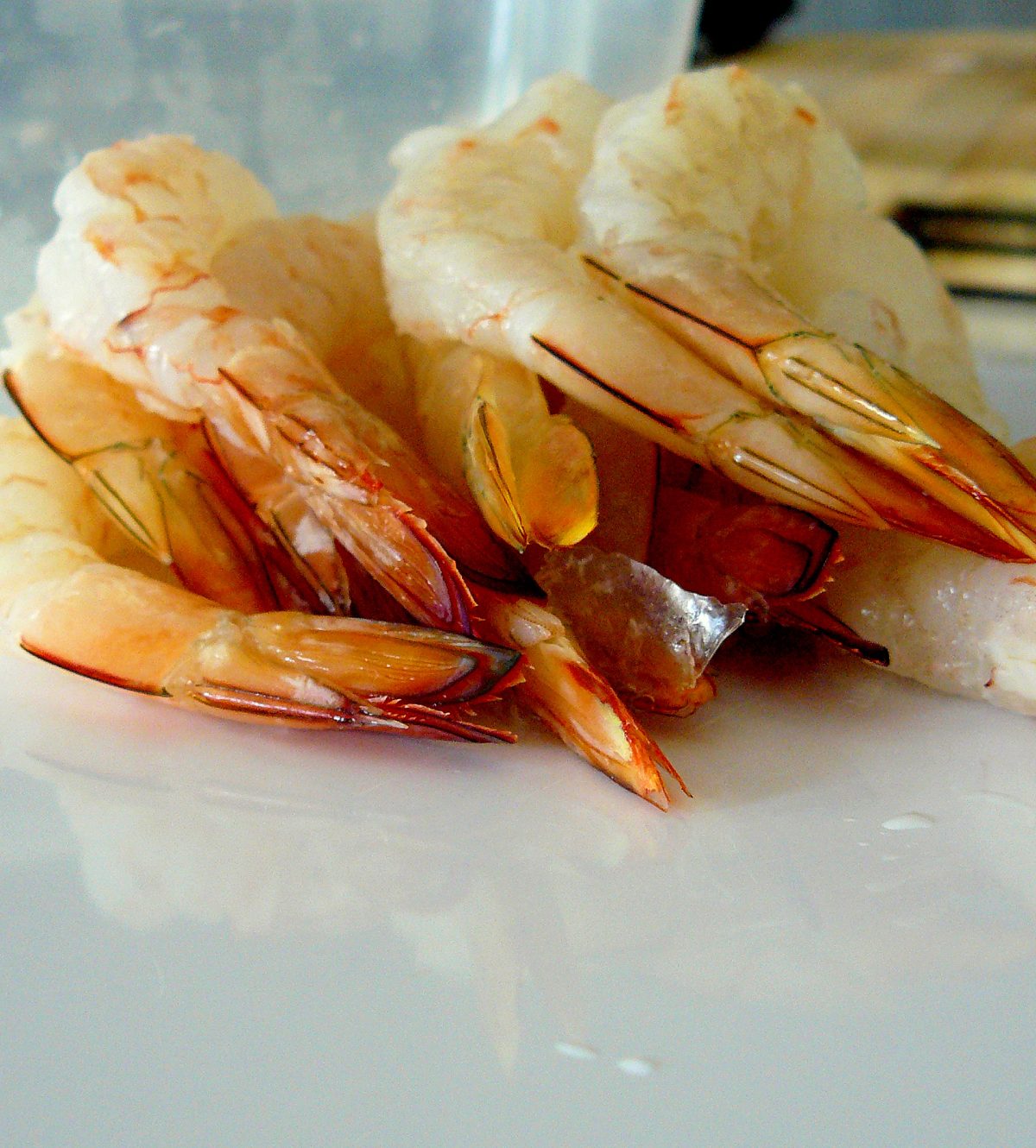 I am doing an easy one today, a classic that is totally befitting a beginner. Japanese shrimp fry with katsu sauce.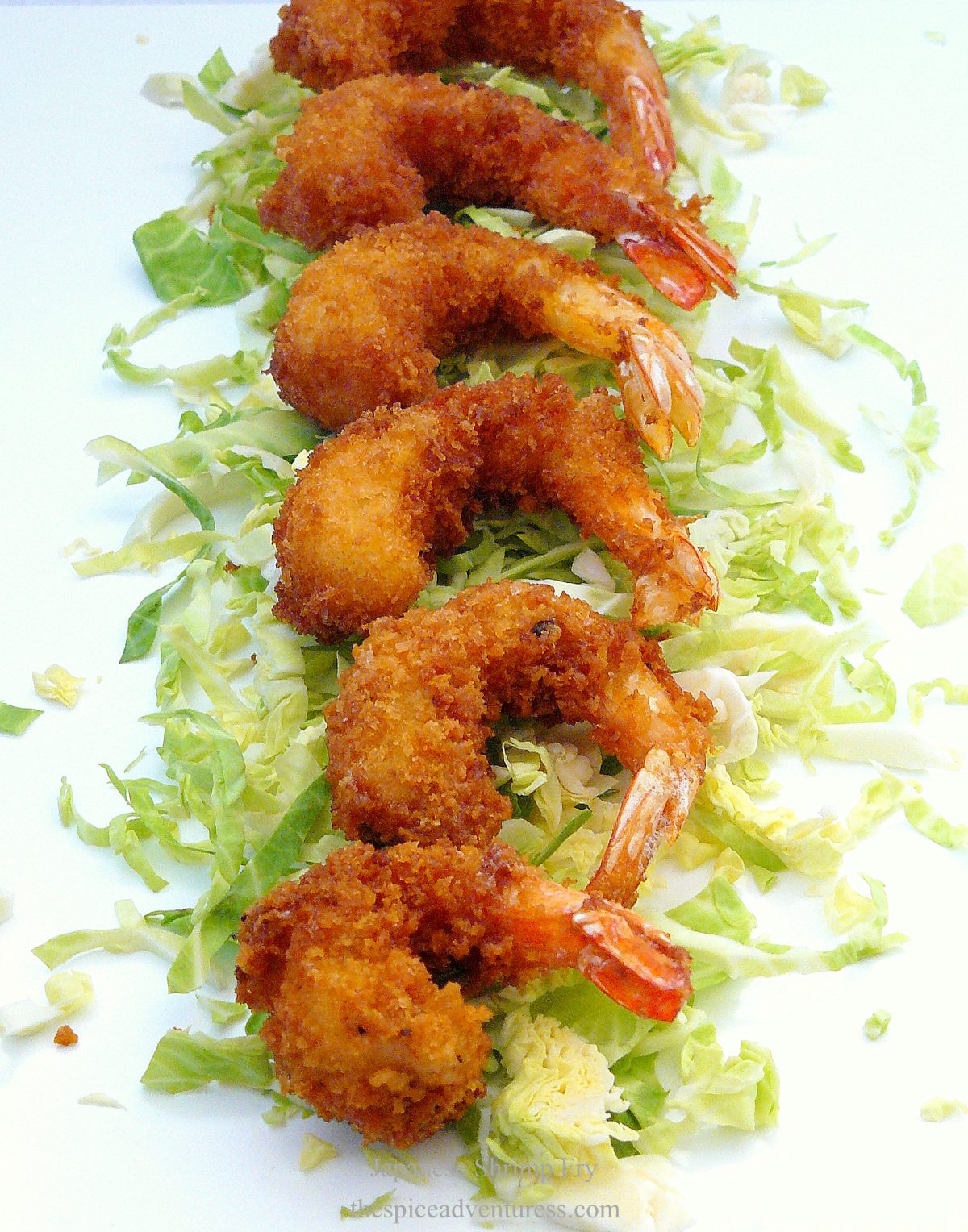 Japanese always use Panko breadcrumbs as opposed to ordinary bread crumbs which provide a crispier texture. Panko is made from crustless bread and hence has large, airy granules which absorb less grease and thereby give more crunch to the finished product. Panko crumbs are commonly available these days at all mainstream supermarkets and also in Asian stores.
Use it next time you want to deep fry something and you will be amazed at the texture.
These fried shrimp can be paired with any dip but to make it more Japanese, I am going with the katsu sauce. This is an easier version of the traditional one but the flavours are strikingly similar.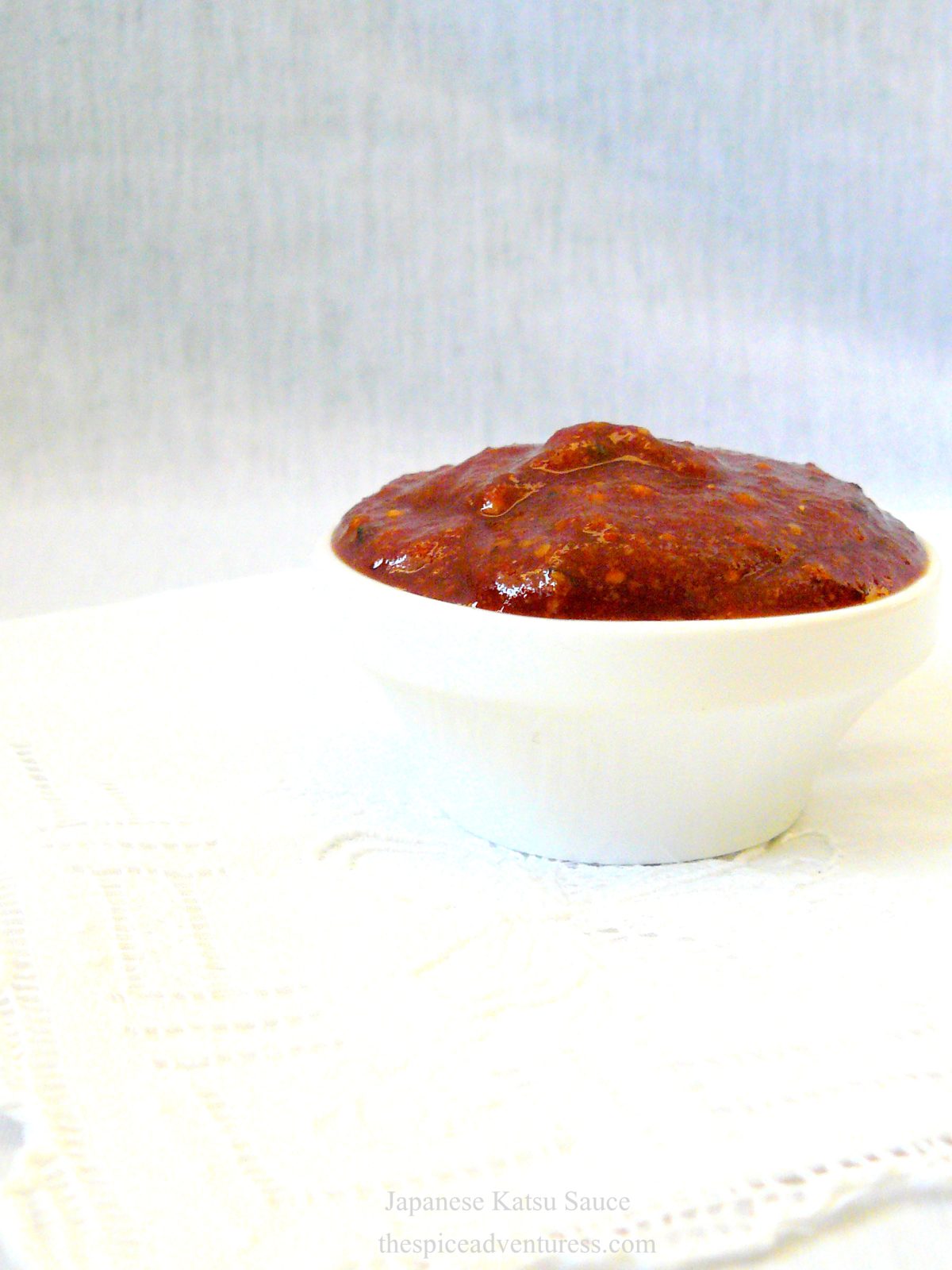 An extremely easy dish that appeals to all palates, this Japanese style fried shrimp with katsu sauce is an excellent starter to any meal. And perfectly paired with the 'Boy meets Girl Pinot Grigio 2013 by Adrian and Rebecca Santolin from Naked wines.
To quote the winemaker, 'Slightly blushed with a hint of colour, this wine stays true to varietal form. Modelled on the European styles, it is savoury and textural yet smooth and full on the palate.'

And in my words….a delicious, crisp but not too dry white wine.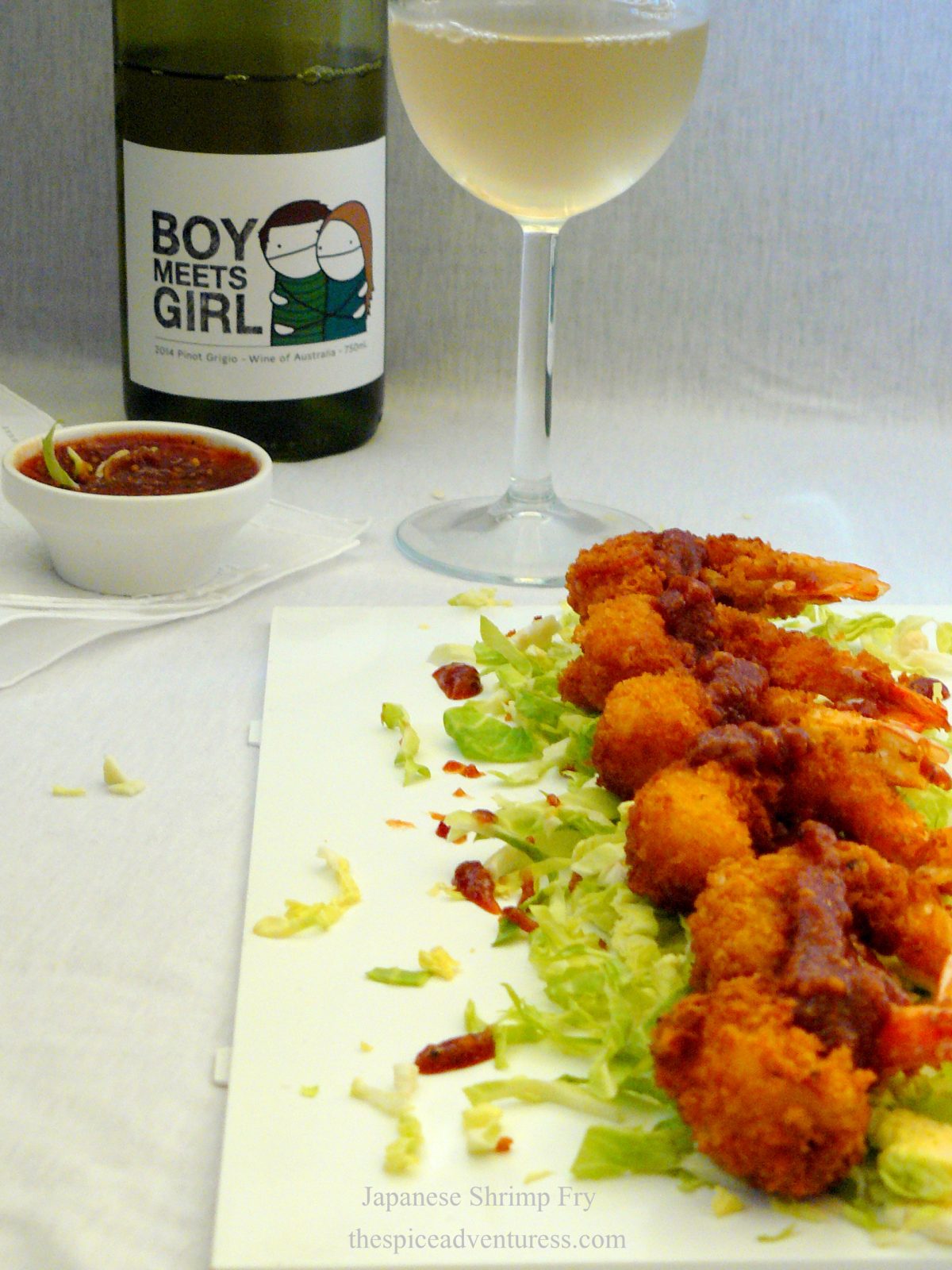 Ingredients:
1. 15 large shrimps, peeled and deveined leaving the tails intact
2. 1 – 1 ½ cup Panko breadcrumbs
3. ½ cup plain flour
4. 1 egg, beaten
5. Salt, to season
6. Freshly milled black pepper, to season
7. Shredded cabbage, to serve with the shrimp
8. Vegetable oil, to deep fry the shrimp
For the Katsu sauce:
1. ½ cup tomato ketchup
2. 2 tsp mustard (use powder or paste)
3. 1 tsp garlic powder
4. 1 tsp black pepper
5. 2 tbsp Worcestershire sauce

Method:
1. To prepare the katsu sauce, mix all the ingredients, cover and refrigerate for at least one hour for the flavours to develop.
2. Heat oil in a pan to fry the shrimps.
3. Season the shrimps with salt and pepper.
4. Flour the shrimps lightly, dip in beaten egg and cover well with the Panko crumbs.
5. Deep fry till golden brown.
6. Serve hot on a bed of shredded cabbage with katsu.
7. Enjoy!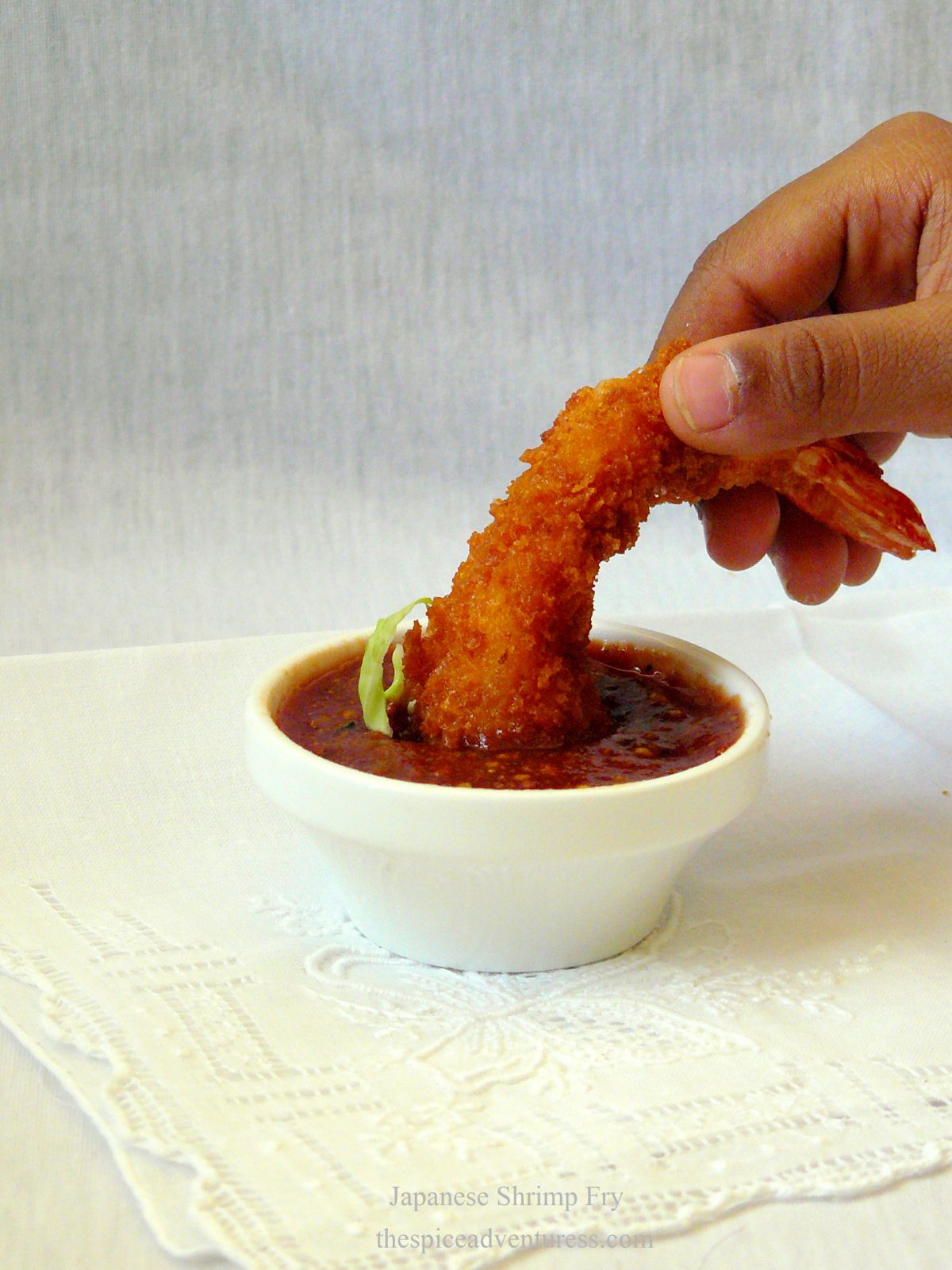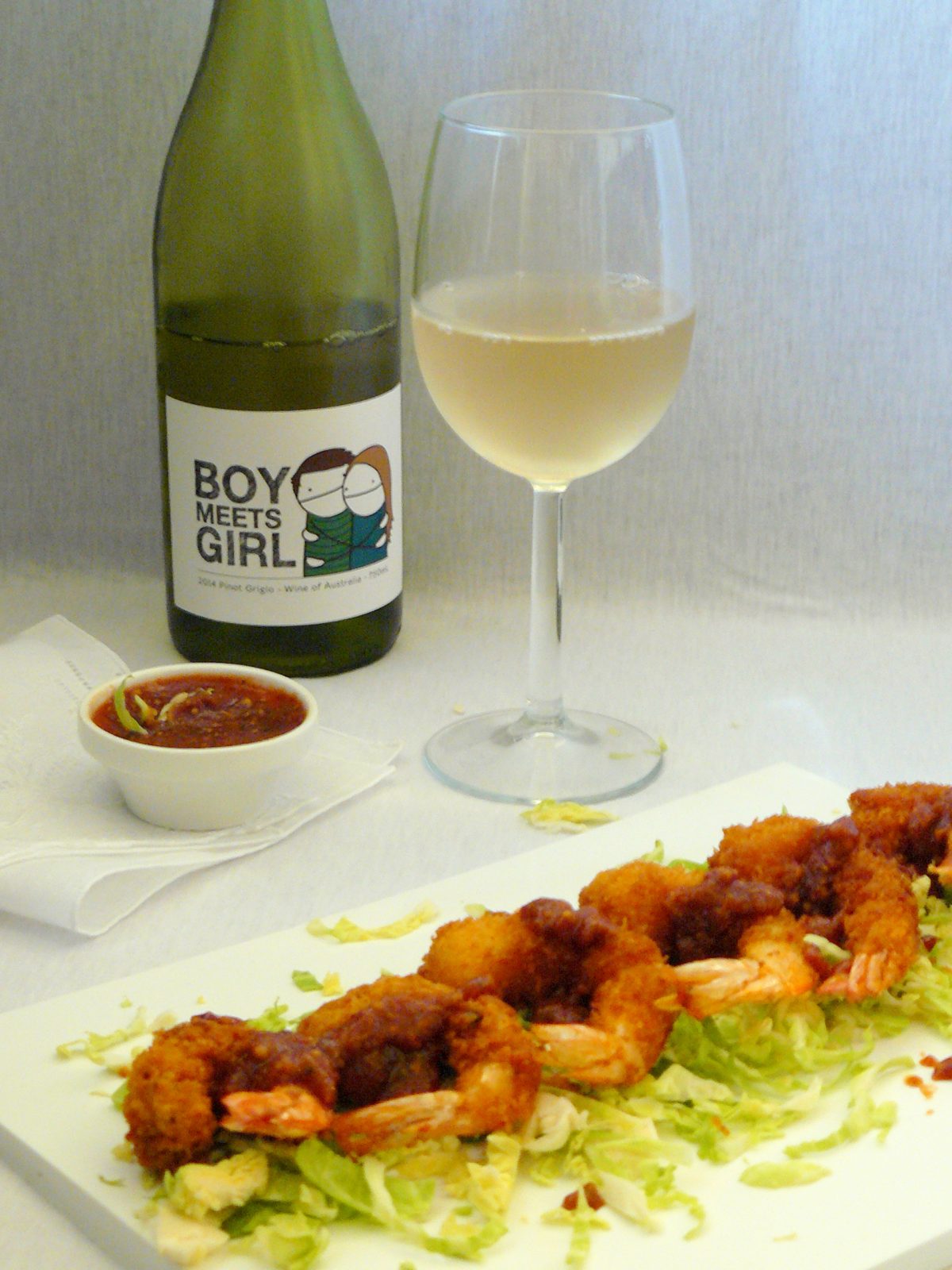 This recipe for Japanese shrimp fry comes from here.