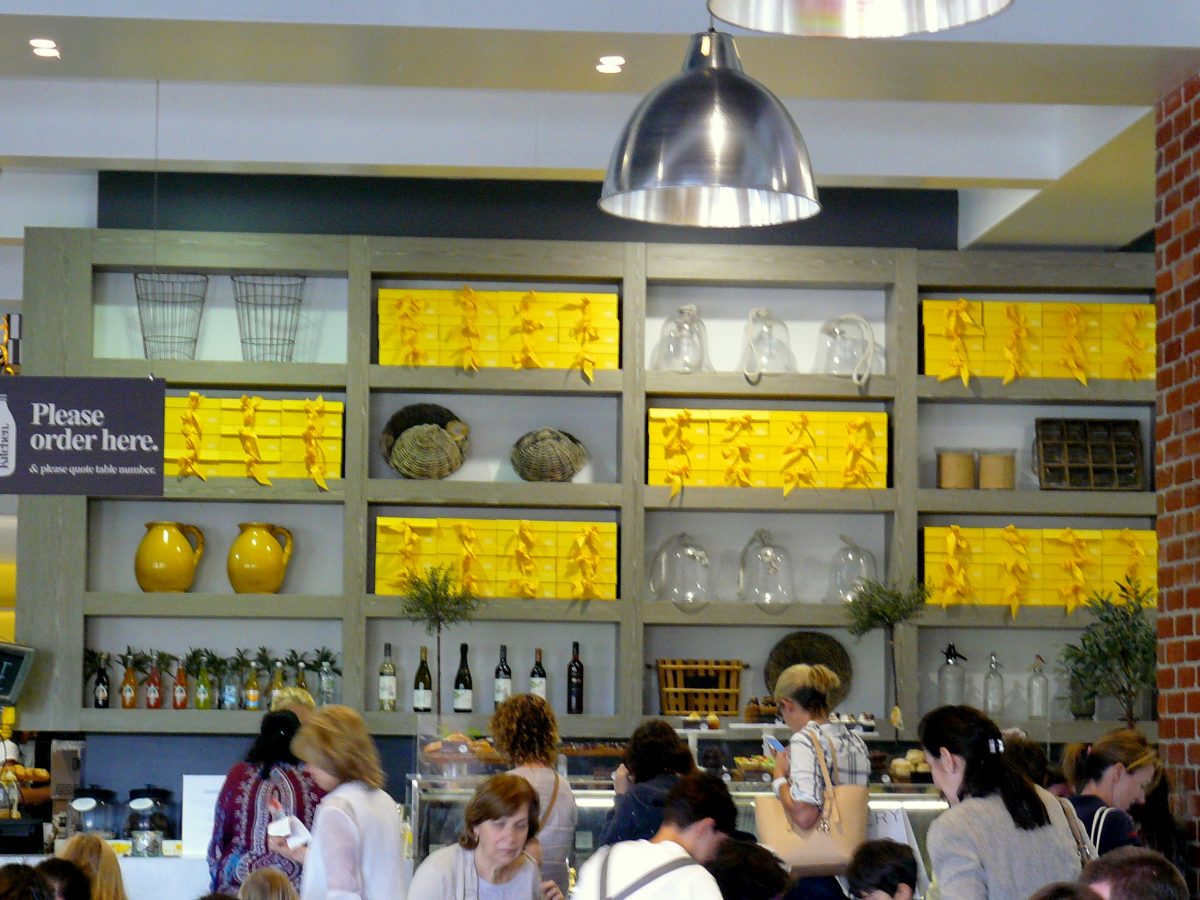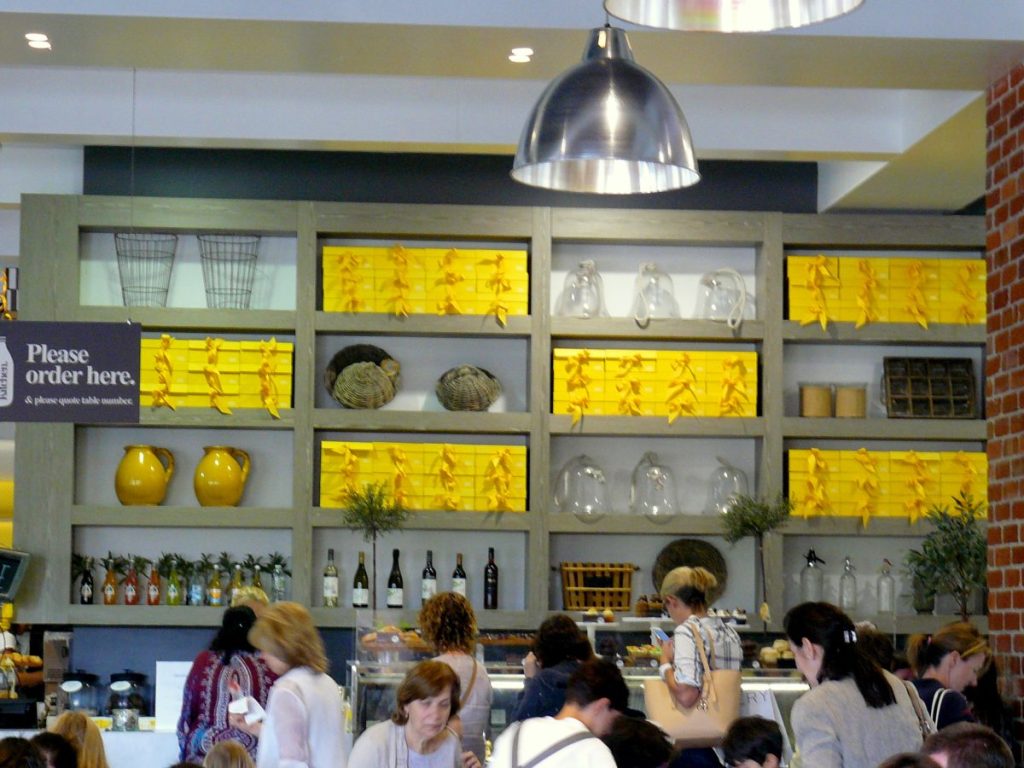 I spend a lot of time in the Chadstone shopping centre, simply because it happens to be my favourite shopping destination in Melbourne. With the perfect mix of low, average and high end shops, I love browsing, window shopping and actually shopping here!
I have always noticed the Capital Kitchen for two reasons. One, it sits with the fancy, high end fashionable boutiques – an area entirely reserved for drooling and window shopping. And second, the interiors looked inviting with a friendly vibe around it.
And so I decided to put this place to the test when out shopping with fellow mummies and kids in tow. I had checked the reviews on Urbanspoon which showed a very average rating, but I still decided to test out the place for myself before reaching any conclusions.
Walking in, I immediately fell in love with the ambience. It was vibrant, colourful with a lot of interesting and quirky additions to the countertops and walls. Being a breakfast and lunch only place (dinner only on Thursday and Friday), there was a constant buzz from the shoppers walking in and out of the place. While some are in for a quick coffee or meal, the others are for a lazy afternoon lunch, catching up with friends.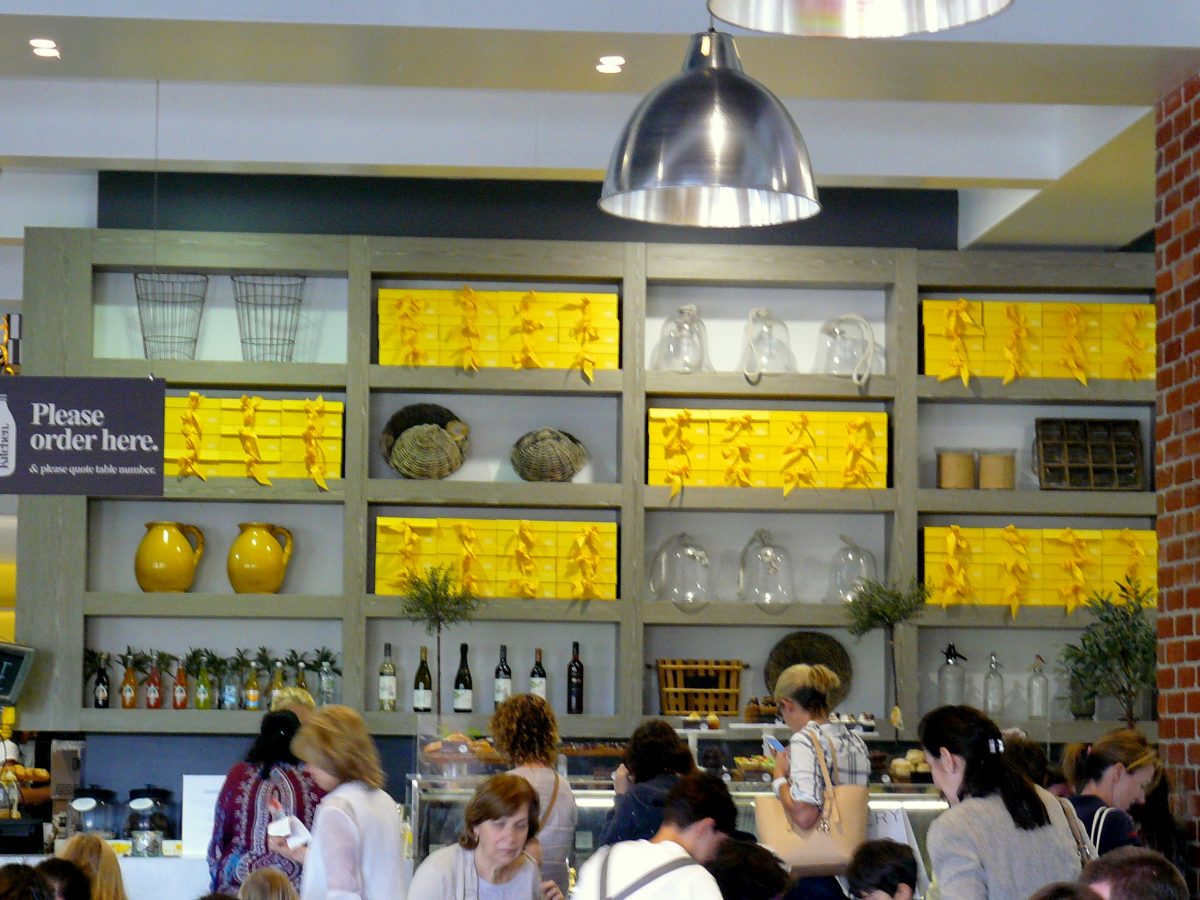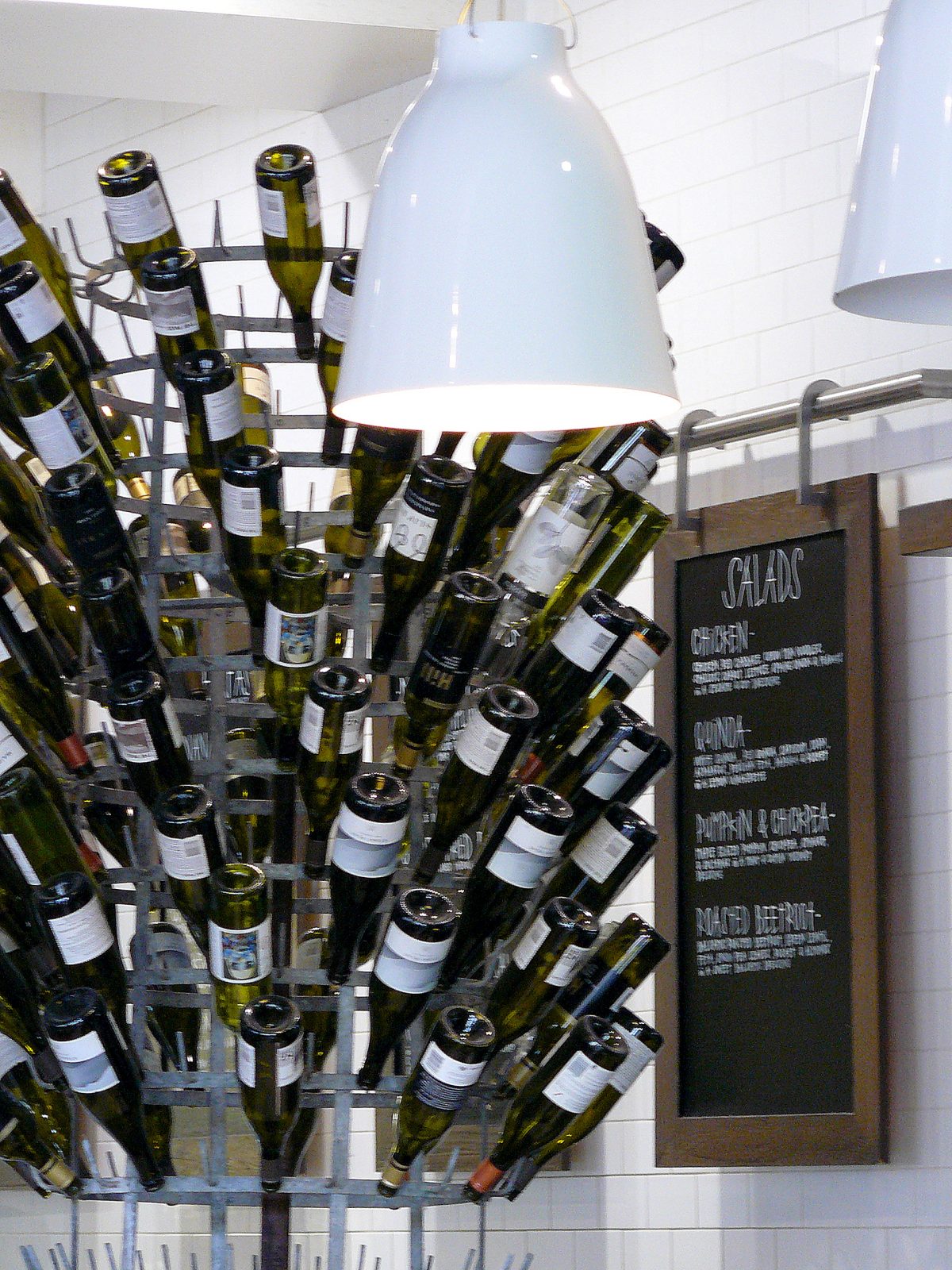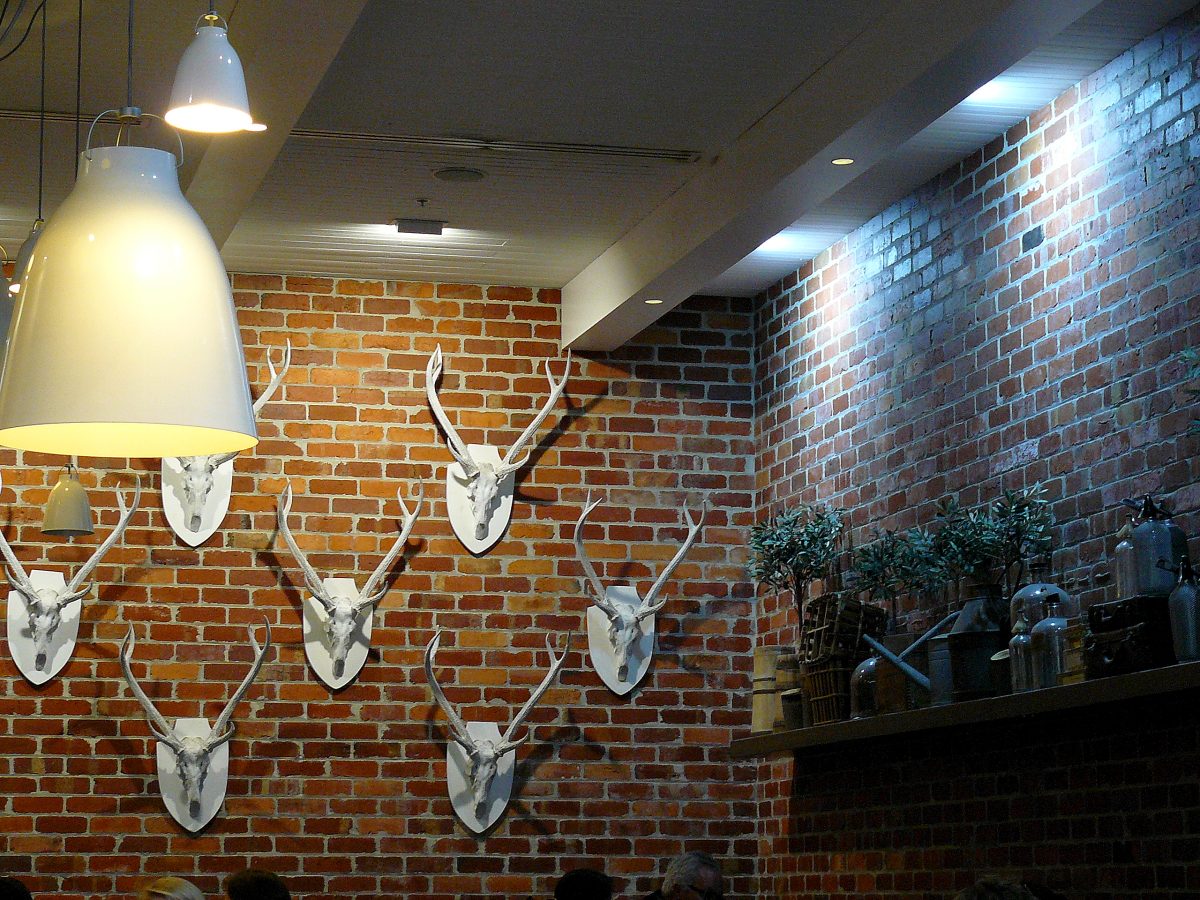 We walked in around 12.30pm and it was a busy time, so had a bit of trouble finding a spot. Orders have to be given at the counter which proved to be a bother. Do we find a seat first or do we order first? Since we had children with us, one of us found a place to deposit the bags and get ourselves seated while the other scurried off to stand in the queue which was again a long one. Table service would be much appreciated guys.
For drinks, the children ordered the chocolate milkshake which arrived in a large steel tumbler. Not as thick as a regular milkshake but the flavours were good with just the right amount of chocolate. Travelling with children, the adults chose bottled fruit drinks though there was a basic wine list on the menu.


The children ordered a mini cheeseburger with mini fries and crumbed chicken goujons with mini fries. Both were really good, the right portion for the little ones and devoured in no time at all. The burger was juicy and succulent, soft and fresh buns, perfectly fried chips served with tomato sauce. The goujons were also perfectly crumbed and juicy inside.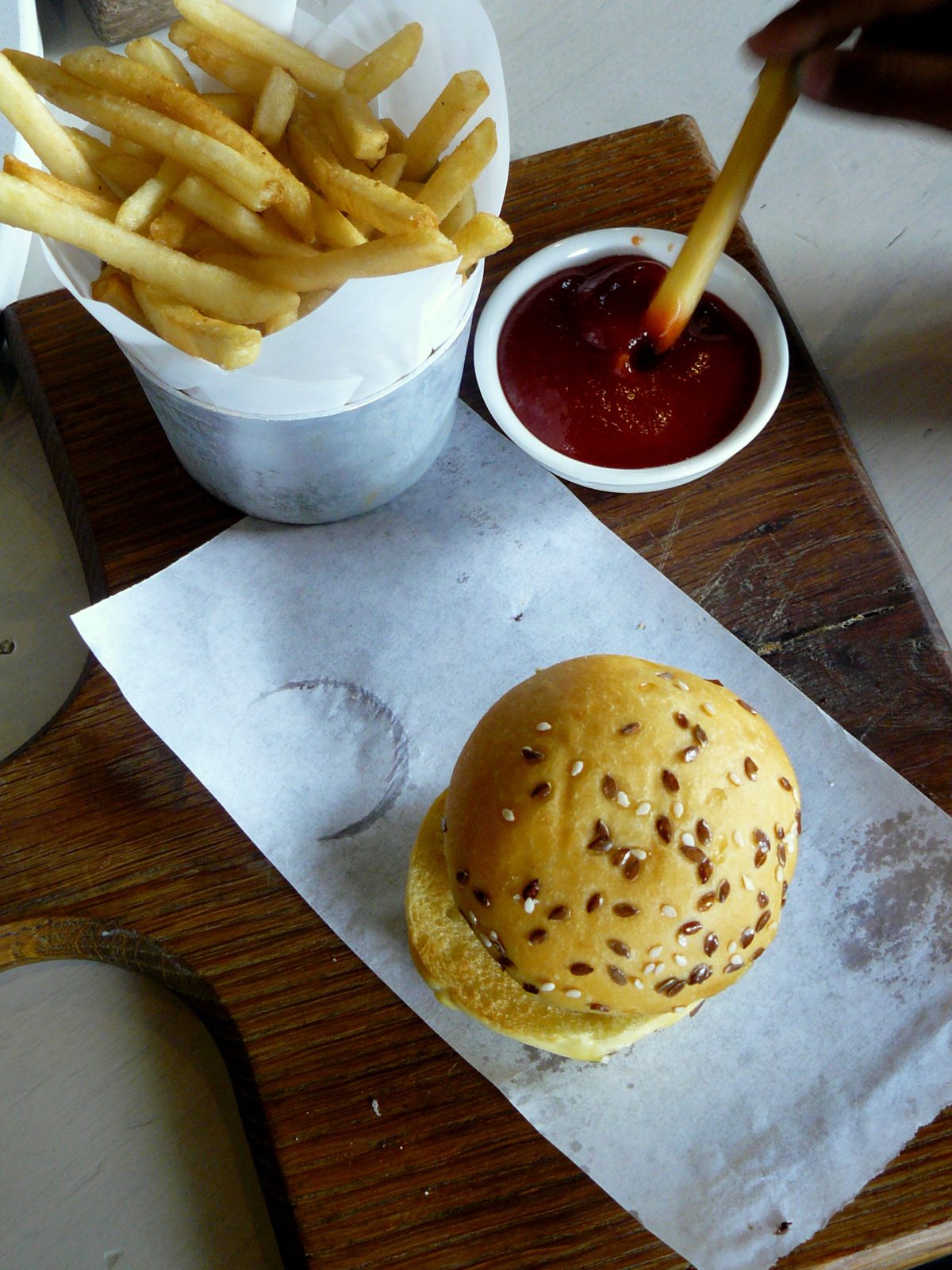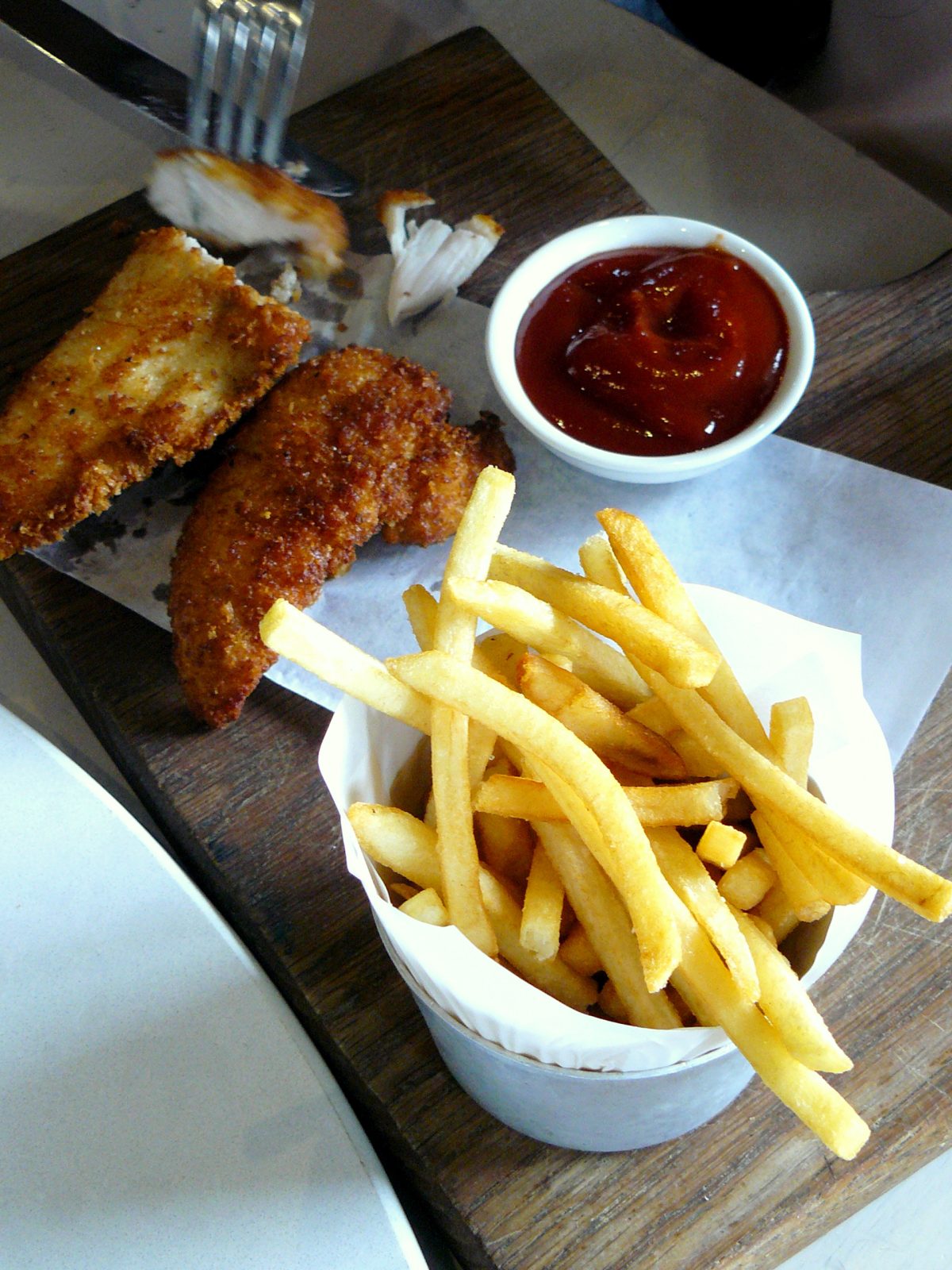 My friend chose the chicken meatball risoni with peas, prosciutto crumble, thyme and truffle oil. A very average dish, a bit bland to my liking (yes, I do taste all the dishes that arrive at the table; perks of being a blogger). The risoni was cooked well but overall, did nothing to the tastebuds.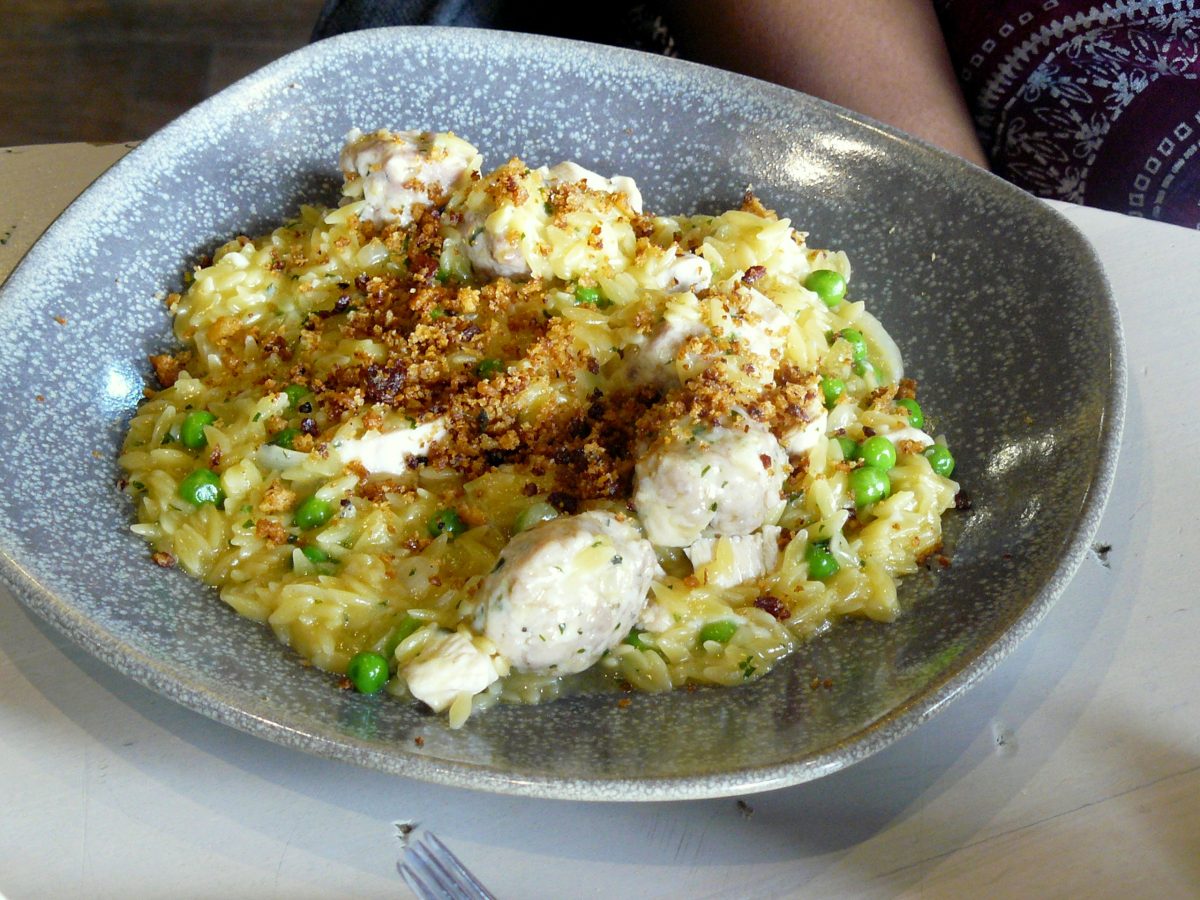 And I opted for the handmade Turkish lamb dumplings with a roasted capsicum sauce, garlic yoghurt, sumac and dried mint. I was looking forward to this as the flavour combination sounded amazing on the menu. But the real dish was far from that. The lamb dumplings were delicious and so was the sauce and garlic yoghurt. But there was simply too much sumac and dried mint on the plate that it overpowered every other flavour on the plate. Such a big letdown.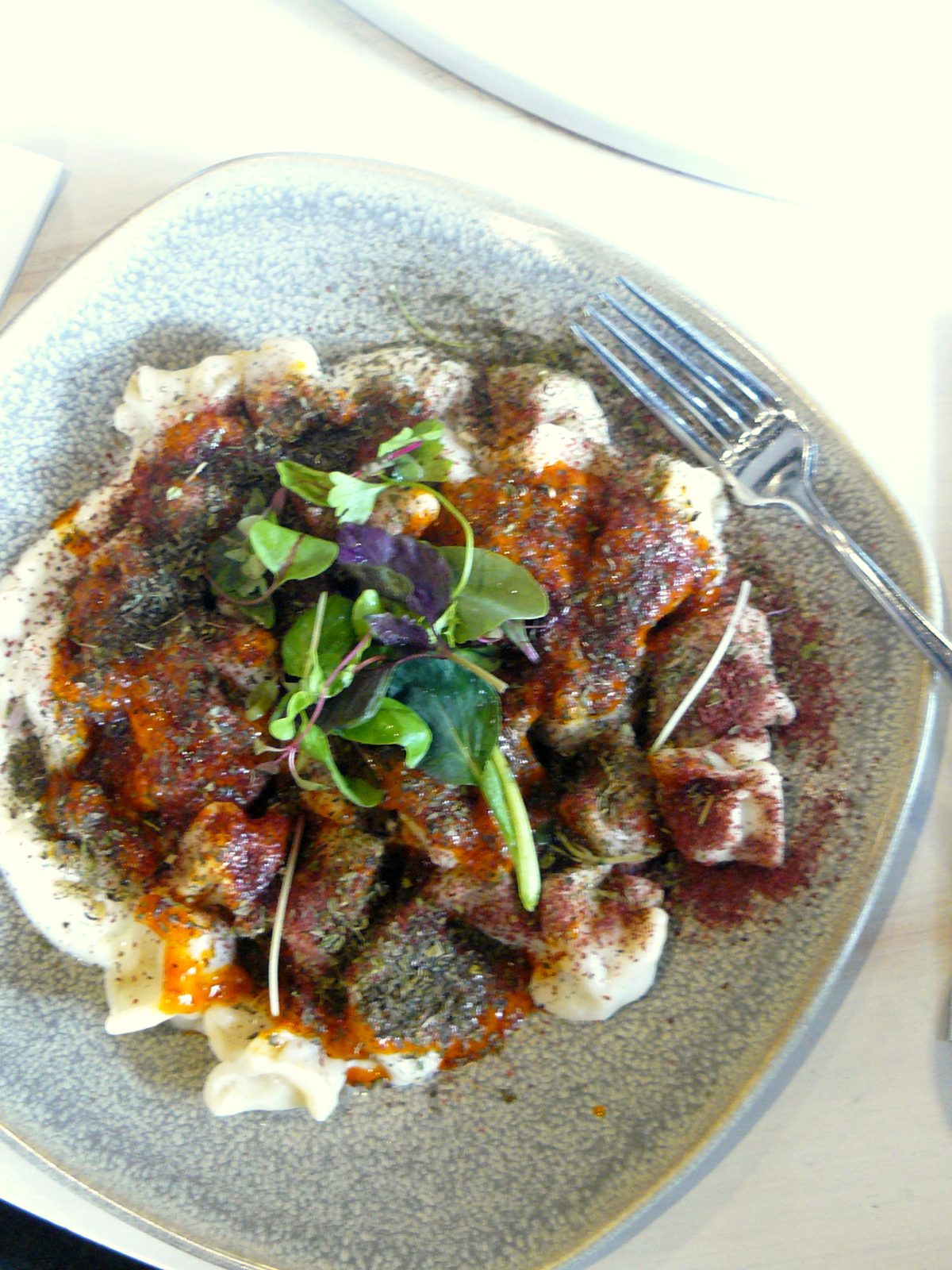 I am not too sure if I will re-visit the place; I will definitely not walk in for lunch but I might try out the coffee, cakes and desserts.
But for this visit and overall experience, my rating would be a 5/10.
Capital Kitchen
Shop G043
Chadstone Shopping Centre
1341 Dandenong Road
Chadstone, Victoria 3148
Phone no: 03 95634144
Timings:
Mon – Wed: 8am to 4.30pm
Thurs – 8am to 8pm
Fri – 8am to 8.30pm
Sat – 8am to 5pm
Sun – 9am to 4pm
Disclaimer – Ofcourse, not a sponsored post.