One of the heavily populated areas of the CBD, Swanston Street has a ton of eateries catering to all kinds of cuisines especially from the Asian subcontinent.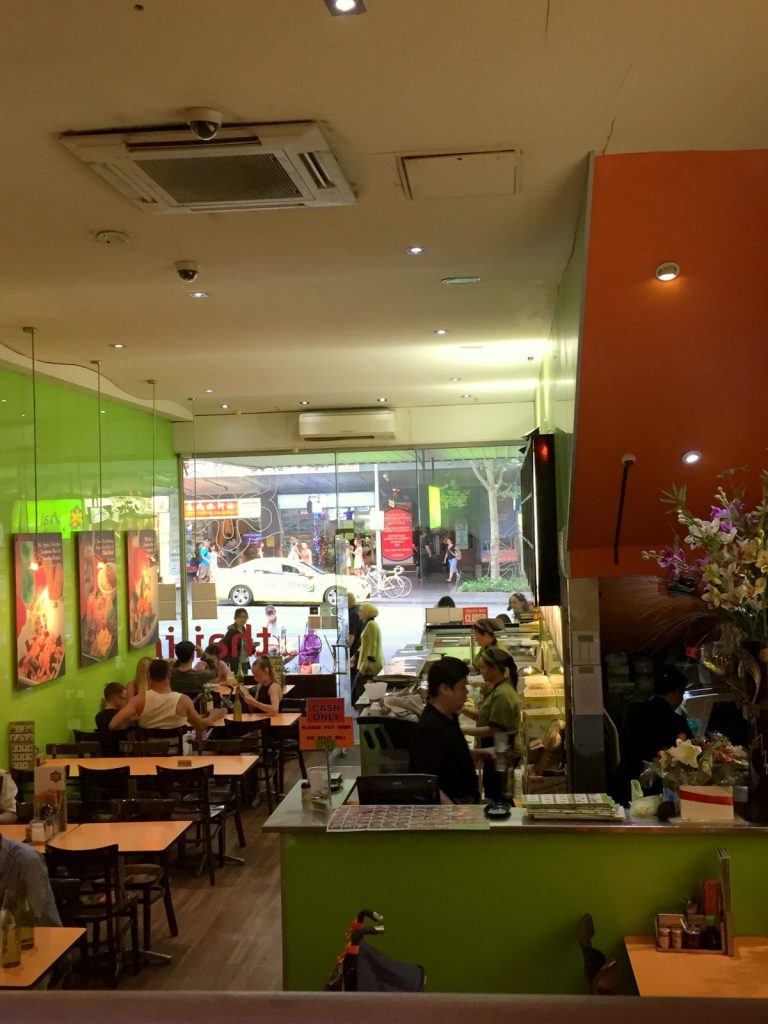 After a day of exploring the Sea life Aquarium, we found ourselves on Swanston Street en route to Flinders Station. And when hunger pangs got the better of us, we decided to hop into one of the Asian cuisine restaurants lining the street which proved to be a very difficult task as we soon found out.

To start with, there is a constant stream of people flowing in and out of these restaurants which makes it extremely hard to find a free table in any of these. Secondly, there is no way you can judge the quality of food served at the restaurants without actually reading a good review because all of these are anyway full of customers. So I dished out my smartphone and checked on the ratings of some of these restaurants on my Zomato app. But unfortunately failed to find a spot at any of the ones with a decent rating.

Your Thai had a rating of 3.2 which seemed good enough when you are ravenously hungry and there was just one free table available. So in we went….
Being an extremely busy place with a constant flow of people, there is no particular ambience as such to speak of. Very noisy and filled mostly with students, Your Thai is all about a quick and affordable meal. Functionality is the key word here so expect that when you walk in.

As soon as you are seated, the staff comes over with the menus. Service is cordial and friendly yet swift and food arrives at your table within minutes.

For drinks we ordered a mango smoothie and orange juice. Though the menu had several Thai beverages, we decided to stick to flavours we were familiar with. The drinks didn't disappoint; refreshing and delicious.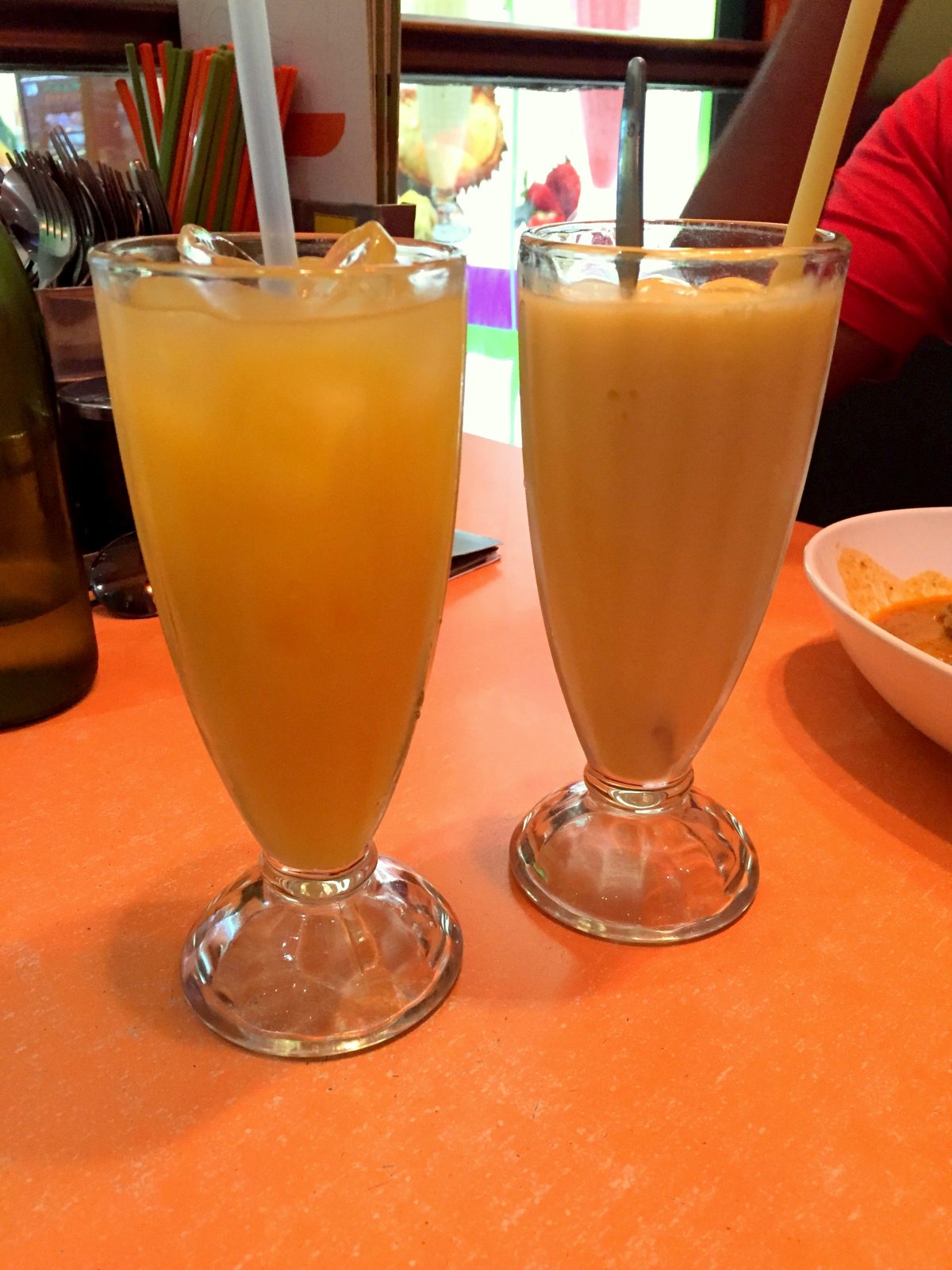 We ordered prawn sesame toast for starters at Your Thai. Though it arrived first at the table, the mains also arrived almost immediately so be prepared for all the food to come almost at the same time unless you can eat real fast. The sesame toast was crunchy and tasted fine; average and nothing more to write about.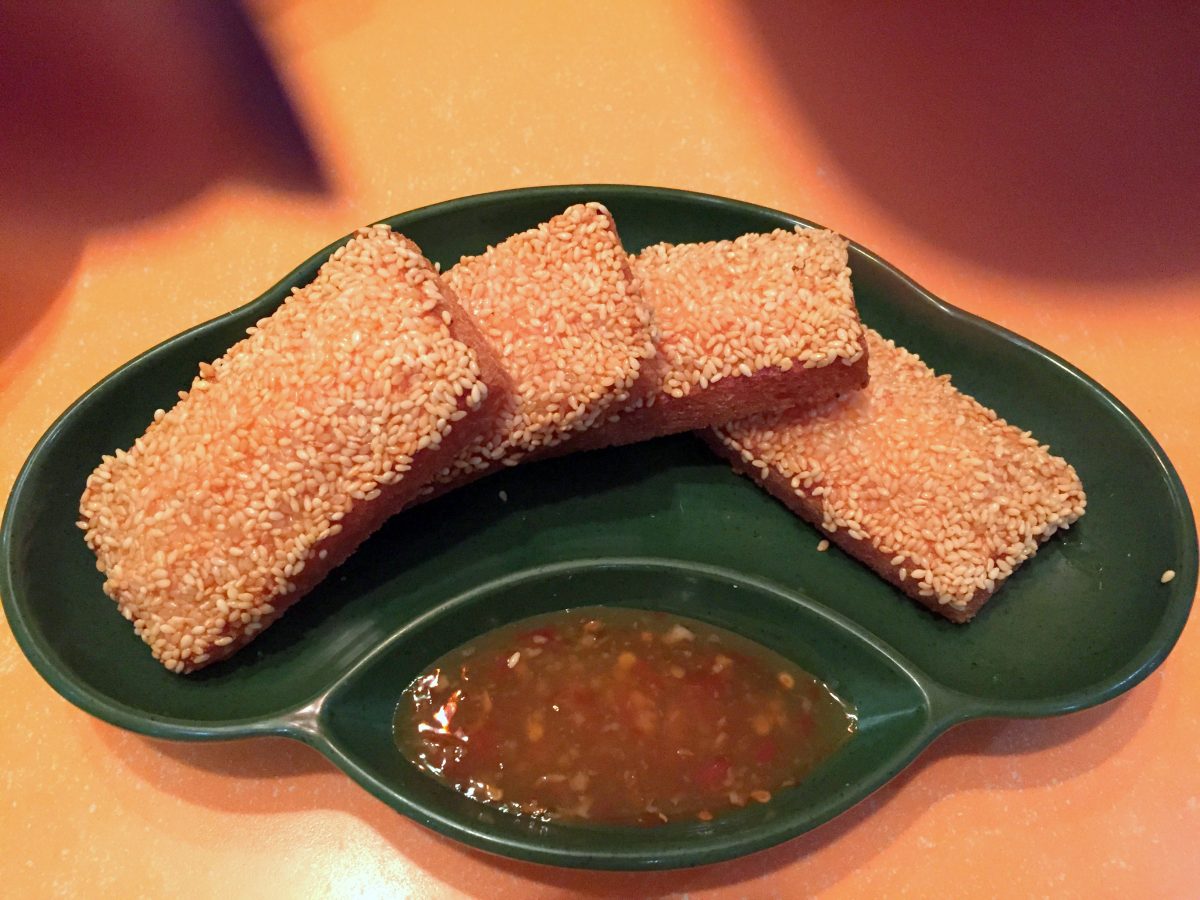 For mains, we ordered Red curry rice (seafood) and Massaman curry with coconut rice. Both the mains were just average. The seafood curry did have good flavour but if you have eaten a good Thai curry before, you will find this rather average. The meat was cooked well but again, the Massaman curry was just average and the coconut rice didn't have much flavour through it and tasted just like plain sticky rice.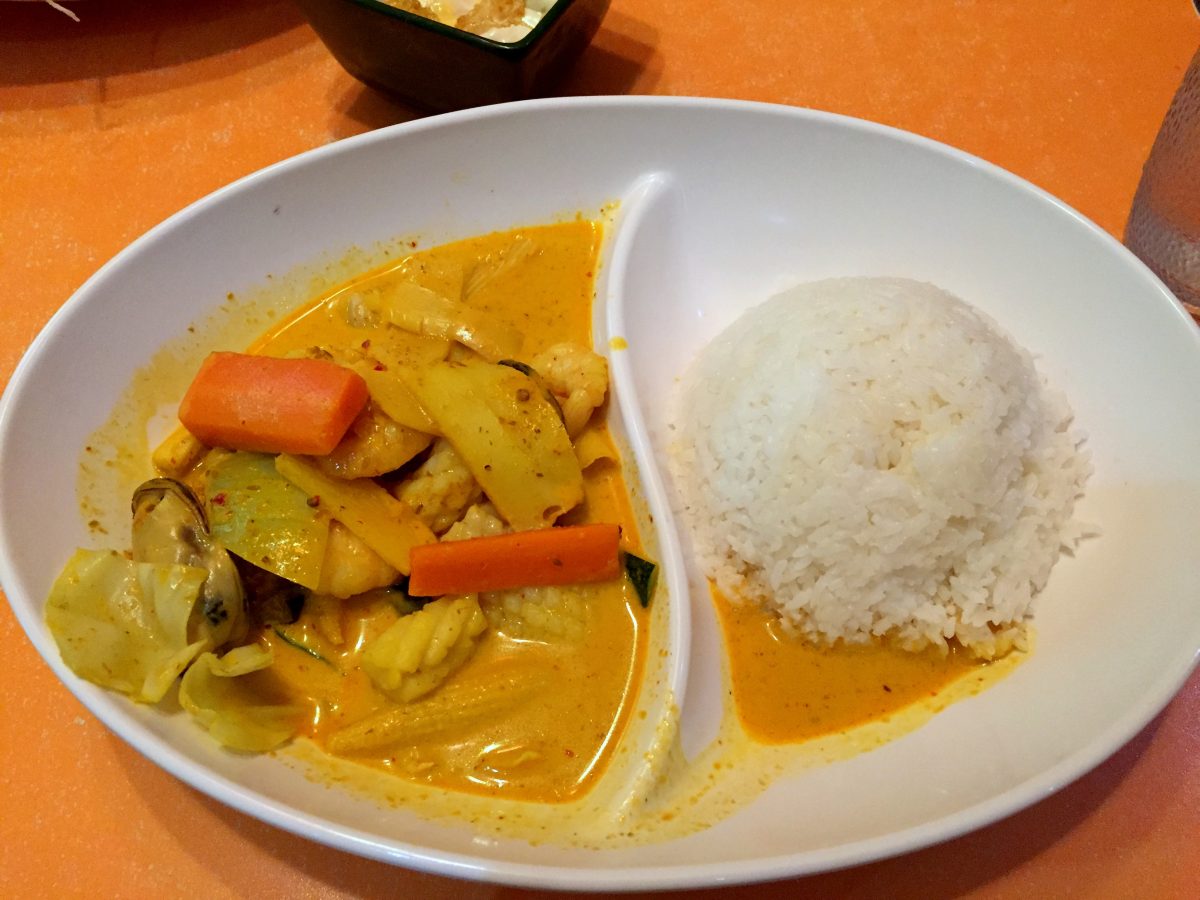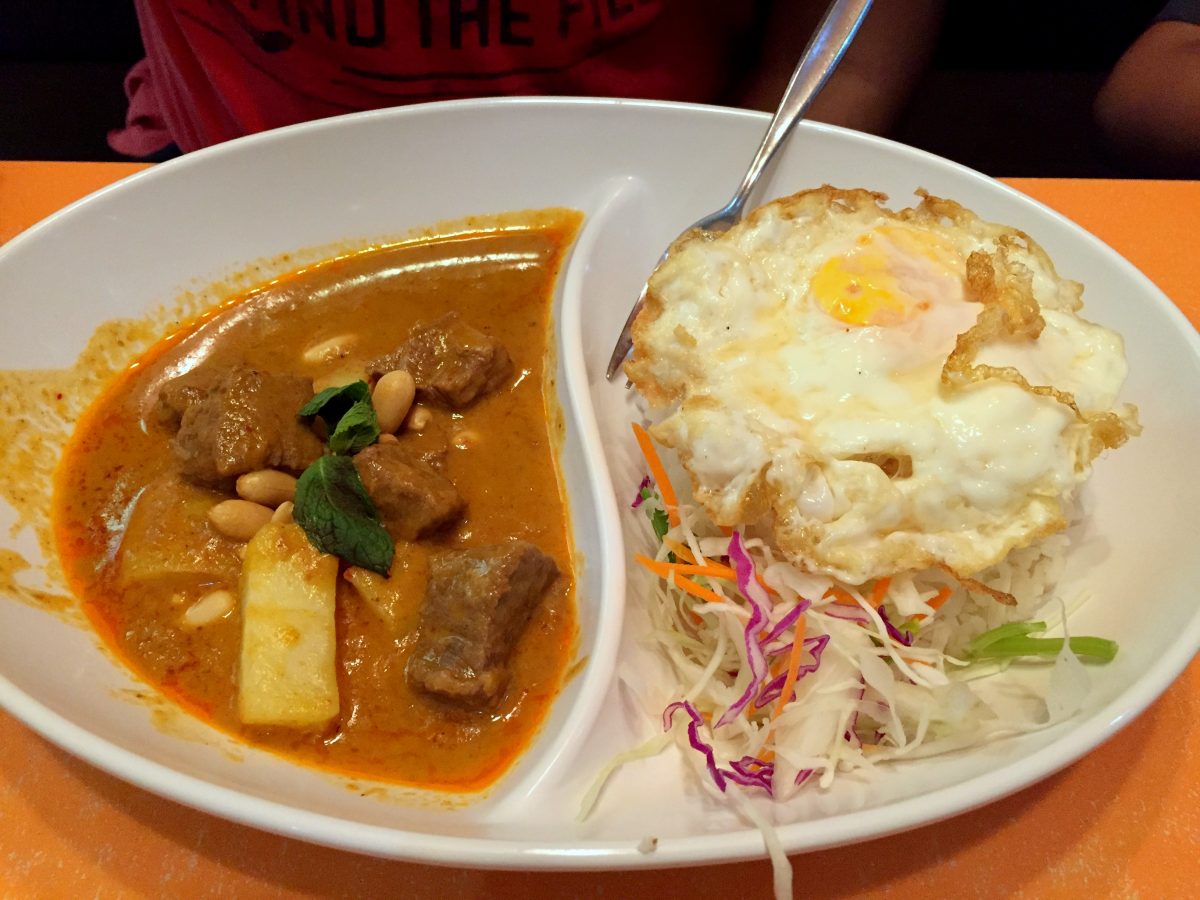 Overall, an average meal with really fast service and at affordable rates is what you get at Your Thai. I will definitely not go back for the food again because there are so many places in Melbourne that serve amazing Thai food. But if caught up in a similar situation on Swanston street and really hungry, I wouldn't be surprised if I end up here again.


Your Thai Rice and Noodle Bar
255 Swanston Street,
Melbourne CBD
Victoria