Urban Fox is a modern, quirky cafe nestled in Melbourne Central. Being a coffee enthusiast and always on the hunt for a good caffeine experience, I was invited by Di Bella Coffee to try out their range stocked at Urban Fox.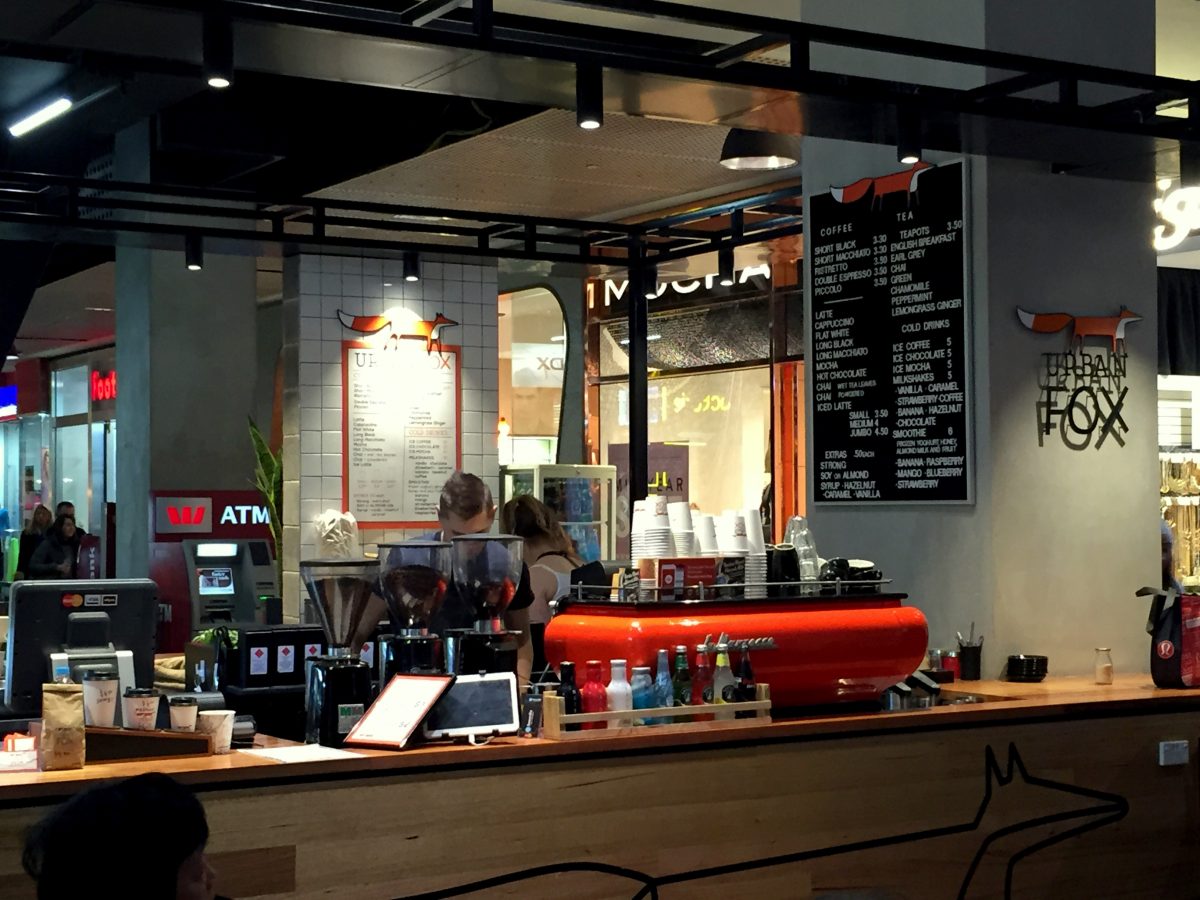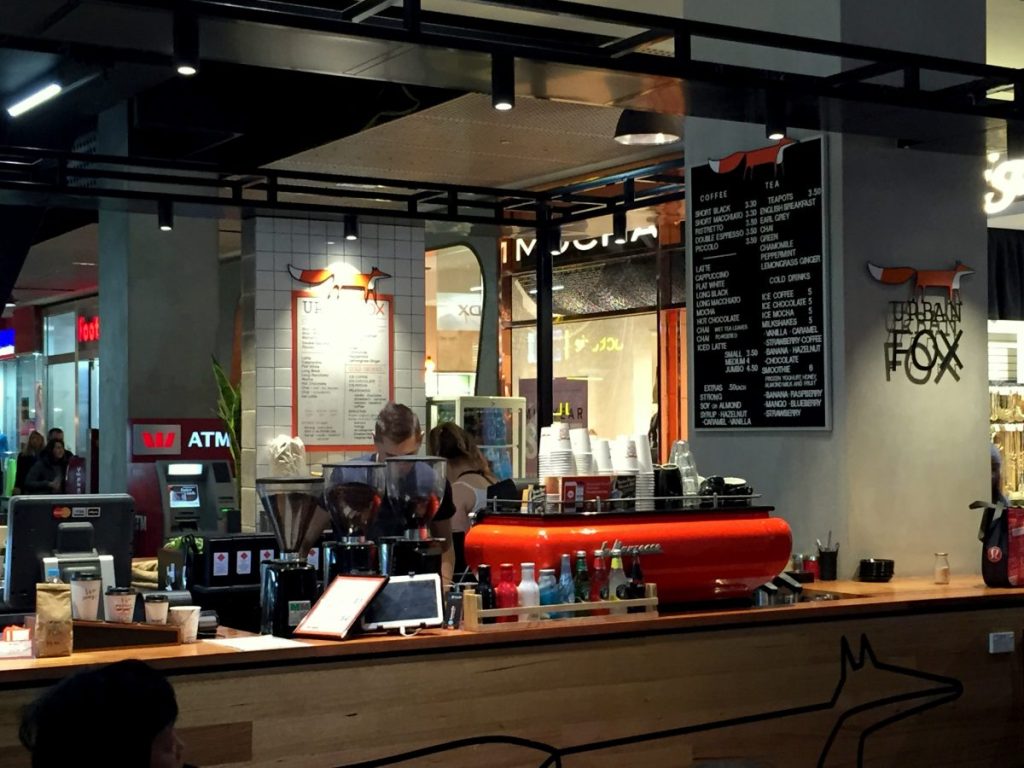 What I liked about Urban Fox is its location; situated at the corner of Swanston and La Trobe street, it is easy to approach this cafe from the Emporium too. That works for me because I always combine a shopping trip to the Central with a trip to the Emporium too given its close proximity.

I also liked the fact that apart from awesome takeaway coffees (to fuel my shopping!), Urban Fox also has takeaway soups. Now that's a winner combo in my eyes, espcially given the weather.
I have always complained about the lack of takeaway soups in the cafes here. I mean, what can be more comforting than a good hearty warm soup on a cold way or a quick working lunch. So my eyes fell straightaway on the soup pots at the counter which indeed put a huge smile on my face. The waitress informed me that there were 2 choices, one vegetarian and one non vegetarian; she also asked if I would like to have a taste to help me decide. That's great especially if you cannot decide which one you want to have so make sure you ask for a taste even if you are not promptly offered the same.
The two choices for the day at Urban Fox were Veggie Lentil Soup and Lamb with Winter Vegetables. To be honest, I liked both and found it really hard to decide but finally, I opted for the lamb just because of that extra rich flavour and the chunks of potato in it. I would totally recommend to try out the soup because it was really delicious and flavourful. Complete value for the buck!
The menu at Urban Fox changes everyday so you will need to ask about the dishes available, most of which are anyway kept for display in the glass cabinet. It is a small space and is clearly meant for people on the go but there are a few seats for those who want to put up the tired, shopping feet.

After the soup, it was time for the main bites. I chose the Cajun chicken rice with chickpeas, roasted veggies, peas and a soy and chili sauce. Didn't quite like the rice; it was cooked perfectly but there was no real Cajun flavour which was a bit of a let down.

The hubby and son chose the Falafel roti with spinach, hummus, avocado, sundried tomatoes and mint. I managed to sneak in some bites and it was quite nice. The falafels at Urban Fox were really good and overall a great filling sandwich.

The little fella chose to end his meal with a Belgian chocolate macaron. It was everything that you want from a chocolate macaron; crunchy, chewy, gooey, all in one bite!

While the hubby opted for the hot chocolate, I was of course going to sample the coffee. The hot chocolate was really good but not too rich which I actually liked….it had that perfect dose of chocolate to warm your insides.

The cappuccino was really good; strong and full bodied which is exactly how I like my coffee. Most often, I need to ask for an extra shot of espresso to get the richness I prefer but with Di Bella, it was spot on.
There were sacks of coffee beans kept at the counter of Urban Fox where I sat, I kept scooping the beans into my palms and smelling the roast beans. Ah! the aroma……(I am sure the staff thought I was crazy).

A quick look at their website tells me that Di Bella sources the coffee beans from around the globe and includes both roasted single origin coffees and signature blends. Freshly roasted at their Brisbane headquarters ensures that the customer gets to enjoy maximum flavour and one of the finest coffee experiences in Australia.

If you are a beginner, Di Bella coffee can be a one stop shopping experience as they also sell capsule machines, milk forthers etc…in addition to premium coffee beans and blends. Remember how I told you I am planning on a Nespresso later this year; the good news is that Di Bella makes coffee capsules that are Nespresso compatible; you can read all of that information here. So if you already own a Nespresso, there's nothing stopping you from a Di Bella experience!

Overall, the trip to Urban Fox was a delightful one. Standouts were the soup and coffee but the falafel roti came close.

Urban Fox Cafe
Ground floor
Melbourne Central
Corner of Swanston St and La Trobe St
(or entrance from Little Lonsdale St)
Melbourne CBD

Disclaimer – This post was sponsored by Di Bella but the opinions are entirely my own.