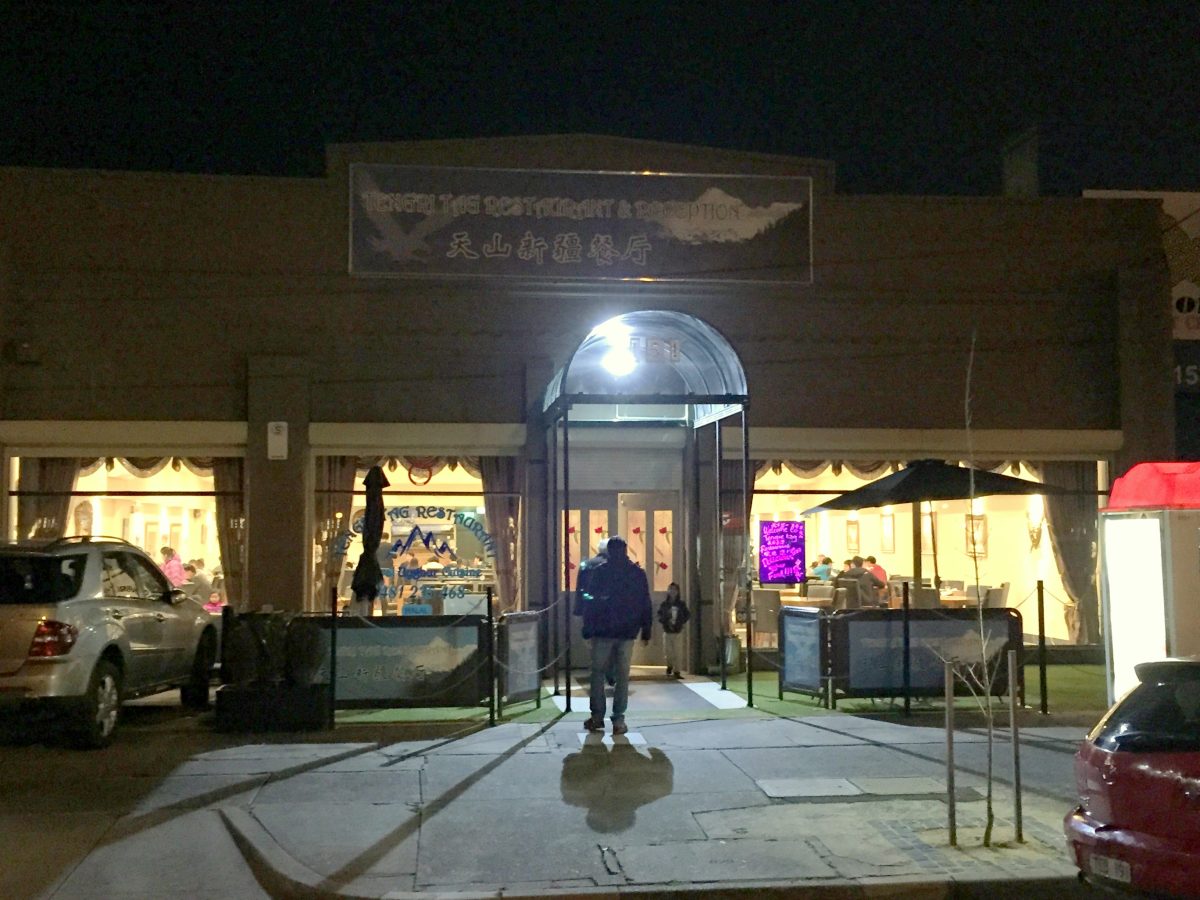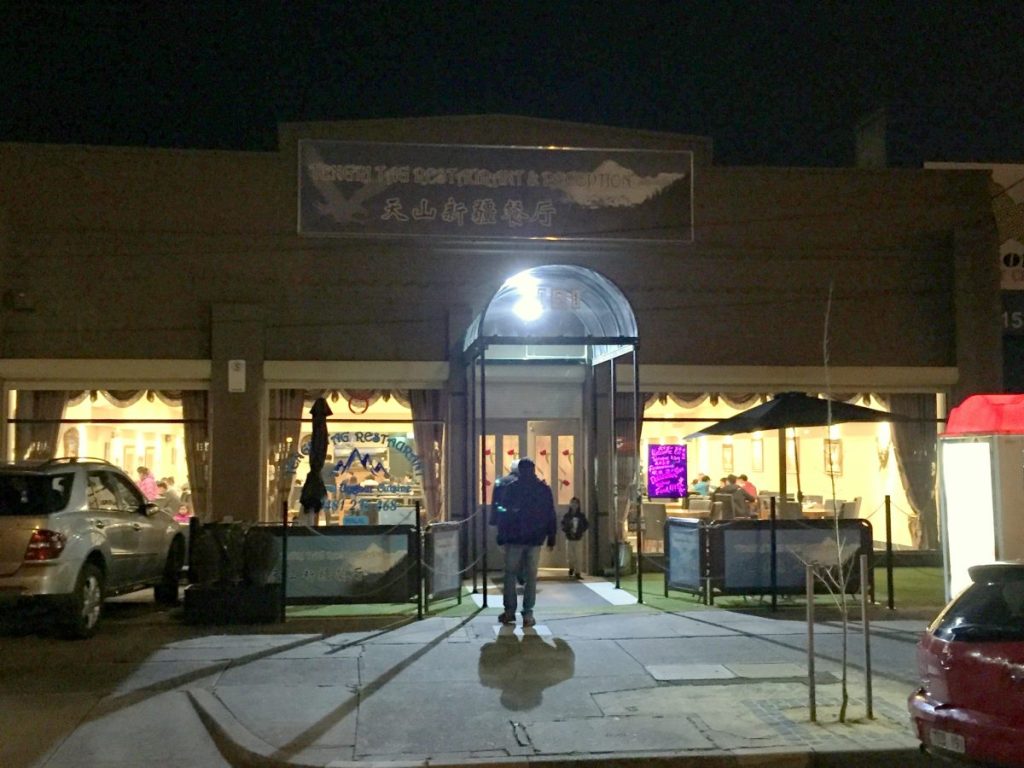 Have you heard of Uyghur cuisine?
Uyghurs refer to an ethnic community who live mainly in the Xinjiang Uyghur Autonomous region in China and also a few other parts of Eastern and Central Asia. The cuisine of this region is referred to collectively as Xinjiang cuisine as there are many ethnic groups but the predominant one is the Uyghurs. With time, the specific cuisine of the Uyghurs has come to be known as Uyghur cuisine.
I first heard of this cuisine through a food travelogue on SBS Food. It would be apt to say that the people, food and culture of this land was an eye-opener. It is one of the lesser known cuisines of the world but slowly and surely making its way known in Melbourne as there are migrants from the region settled here. Must add that it is a joy that I can experience food from all around the world here, in Australia.
There are only a handful of Uyghur restaurants here, mostly frequented by those from that region but a few others who have discovered the unique flavours of this cuisine. Ever since I spotted one in Oakleigh, I have been wanting to try the food since it all sounded so delicious and flavoursome.
As luck would have it, Tengri Tag which originally was situated in Camberwell moved recently to Dandenong which made it all so convenient and easy for me.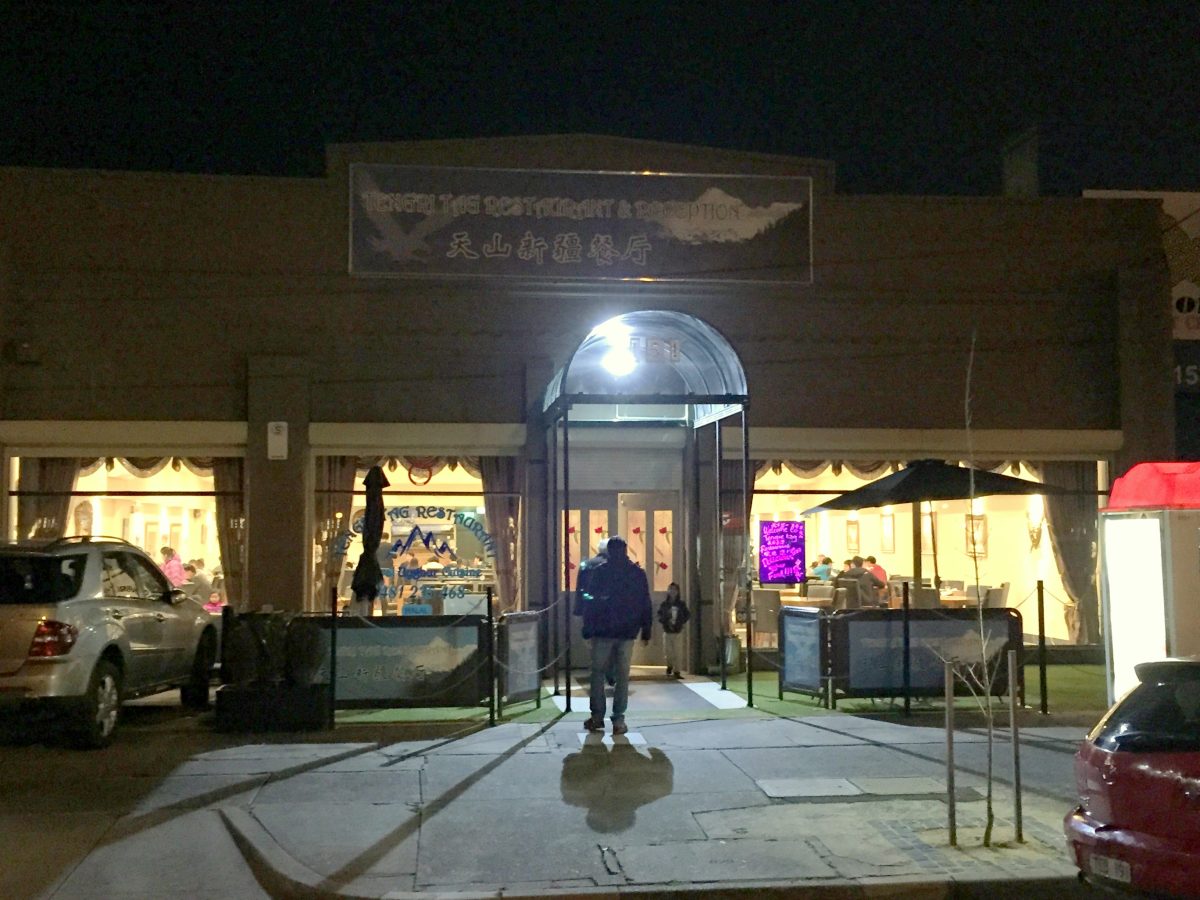 The most important aspect that you must be aware of Uyghur cuisine is that it is unique and perhaps, nothing like you have ever tasted before. And this is because it is a delicious combination that draws inspiration from the Chinese style of cooking (as we know it) and the Central Asian cuisine especially Afghanistan and neighbouring countries. Most Uyghurs are Muslims (with exceptions) and so the cuisine also heavily borrows from the Muslim style of cooking of these regions.
Handmade noodles is heavily used in Uyghur cuisine and is a staple everyday food. There are historic claims that pasta could have originated from this during Marco Polo's times but this is a much debated topic.
When you are dining out at a Uyghur restaurant, you will be pleasantly surprised to find kebabs, noodles, curries and stir fries, all sharing the same table.
Now to get on to my experience at Tengri Tag;
Located on Lonsdale Street, Tengri Tag is a huge space. Clearly designed to work as a restaurant and a community reception centre for weddings and events, the layout and ambience is more of a wedding reception space than a restaurant.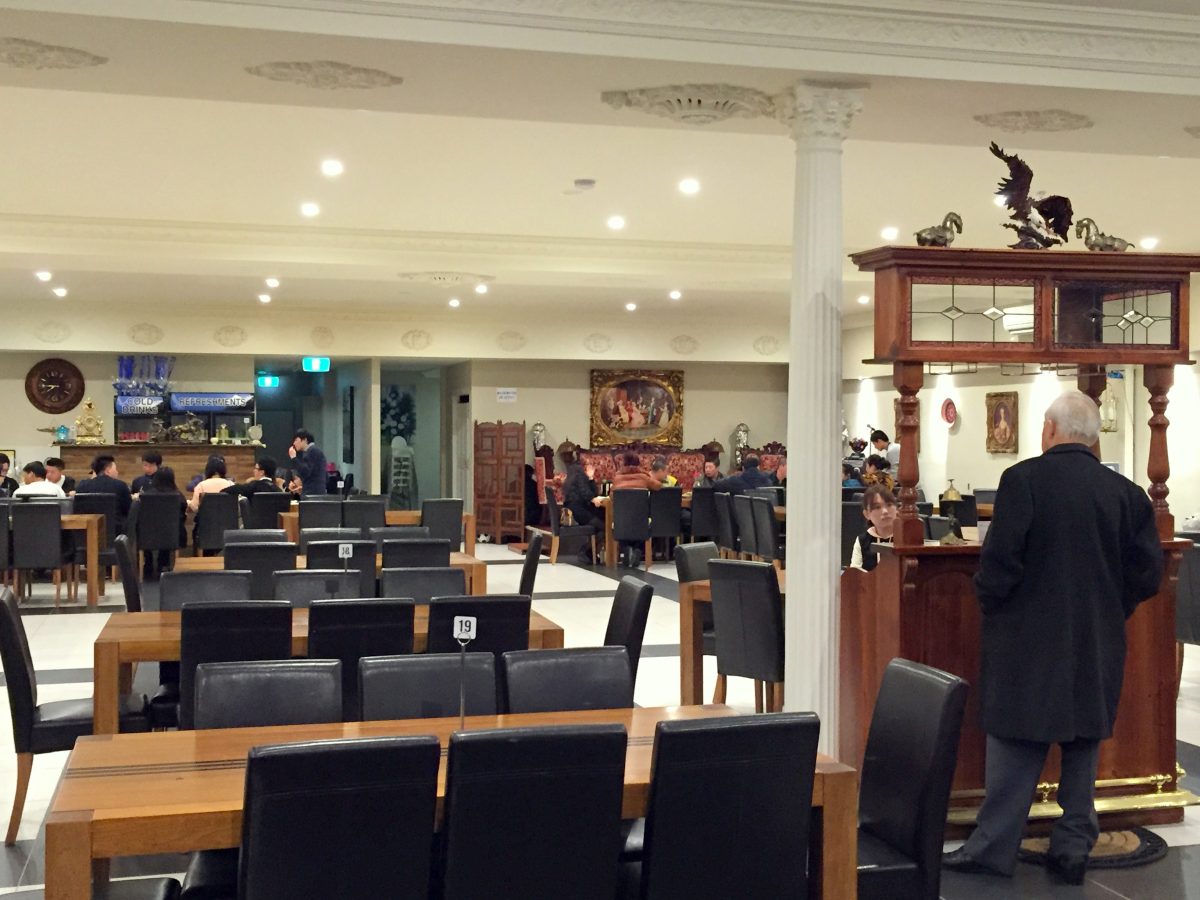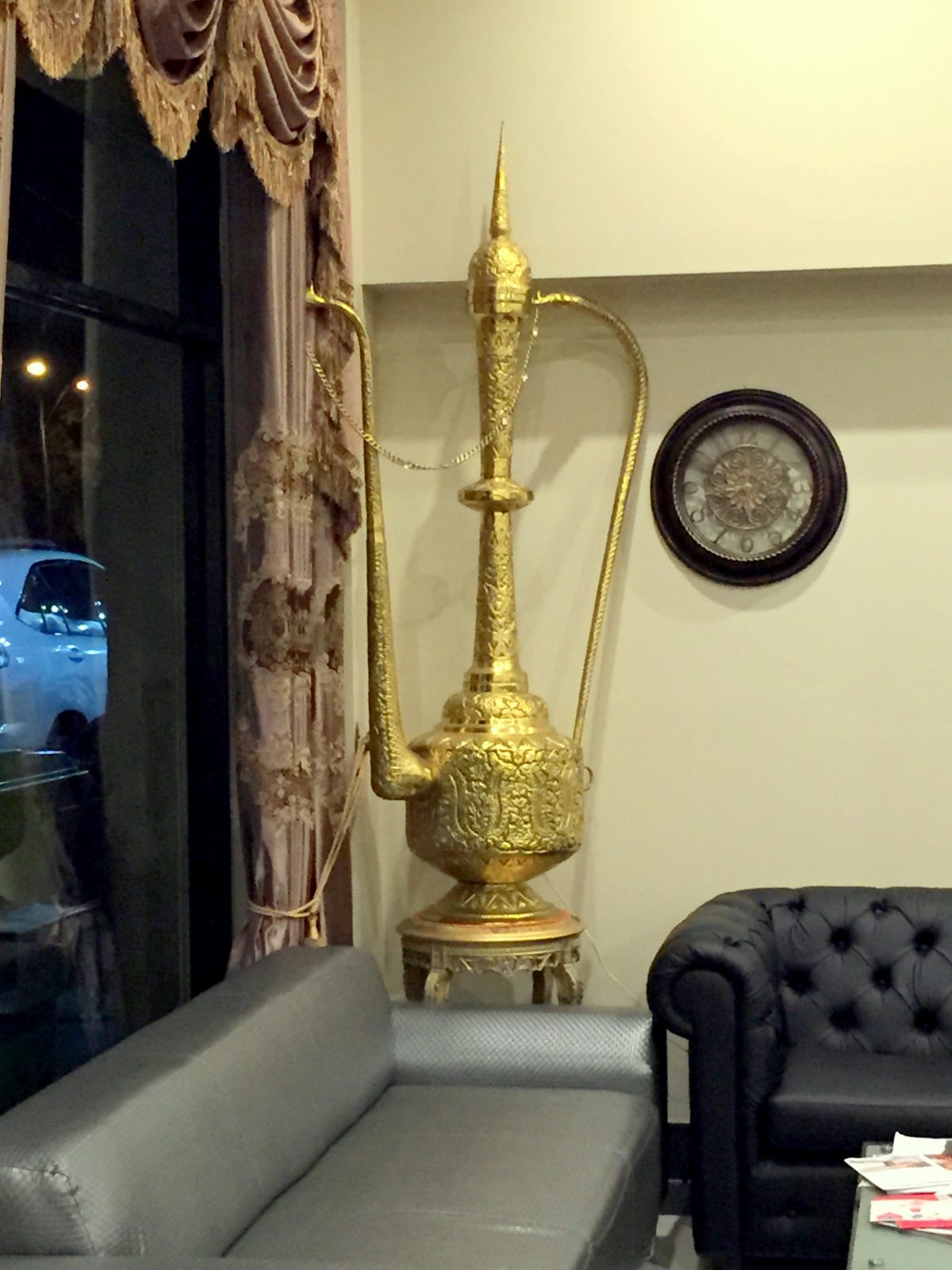 We walked in expecting to be seated (there was a small counter upfront suggesting the same) but no one bothered with us till we caught the eye of a waiter. He guided us to a table and bought over the menu cards. Language can be an issue here with most of the waiters speaking only bits of English. The head waiter is perhaps the only person who has a good command over the language and since he is the one who will be taking the orders, it is best to address your menu related queries to him.
The menus arrived and we decided on a selection of dishes based on the little knowledge I have of the cuisine. One of the first things that struck me is the almost utter lack of customer service. The head waiter behaved as if he couldn't be bothered and when I asked him to leave one copy of the menu card at our table, he was really hesitant. I explained that I would like to take another look at it as I was new to the cuisine but he was so reluctant to do so. A lot of request had to be done for him to hand over the menu to me. A reaction that surprises me!
No one was placing any water or Chinese tea or cutlery on our table but it all seemed to be there on other tables. Almost 20 minutes later, we figured that it is self-service. There is a table set up in front laden with all the cutlery, glassware, teapots etc…and we eventually figured out that you were supposed to get it yourself. It would have been nice if we were informed of this!
Now that you guys know what needs to be done, let's get on to the food.
We started our meal with Uyghur oven buns. If you ever eat at this place, make sure you give this a go. Absolutely delicious; oven baked buns with a flaky exterior and a delicious soft meat filling. A cross between the English pies and the Chinese buns but much better, at least I think so.

Then came out the kebabs seasoned with chilli powder, salt and cumin. The Afghan-Turk influence to the cuisine can be clearly seen with these kebabs. You wouldn't believe you are sitting in a Chinese restaurant and eating it. Really flavourful kebabs especially with the cumin coming through, we really enjoyed it. But I felt the meat could have been a bit more tender.
The next dish was the fried chilli with egg. Oh my…..hot and spicy but delicious. Strongly remniscent of the Sichuan style of cooking, I would totally recommend the dish if you can stand heat and actually enjoy it. I am definitely going back for this…
For mains, we got spicy chicken with special sauce. This dish simply astounded me….handmade flat noodles dunked in a rich, spicy Indian style chicken curry topped with fried dry red chillies. If someone had told me about this dish before I ever ate it, my foodie brain would have never accepted the flavours wondering how will it work. But believe me, the dish was a revelation. And I thoroughly enjoyed every spoonful of it. Again highly recommended for the heat lovers.
We got one more mains (not because we didn't have enough food, just wanted to sample more of the cuisine) and that was handmade noodles with lamb and onion. This one leans more towards the familiar Chinese flavours , not very spicy but very flavourful especially with the onions. More of a wet style noodles with a bit of sauce than a dry one.
By the end of this, we were so stuffed that dessert was the last thing on our minds. And there really wasn't much in terms of dessert except for a few staples. None really stood out to me.
So in a nutshell, visit Tengri Tag to experience traditional Uyghur cuisine and a delicious experience. But forget customer service and ambience when you walk in. I am being partial to the former!
My rating – 7/10 (All for the food!)
Tengri Tag
151 Lonsdale Street
Dandenong
Victoria 3175
Phone no: 0481 235 468 / 9791 7216
Timings:
All days of the week – 5.00pm to 10.00pm
Disclaimer – All the food and drinks were paid for by me.