 Even though my blog started out purely as a recipe based one, over the past two years I have become more and more interested in all aspects of food like restaurants and dining out, growing your own food, local markets, regional food producers, farming stories etc…..
But recently when I was invited to the launch of the 'Food for Thought' campaign, an initiative by Opportunity International (Australia), it was taking a step towards one of my food philosophies – using food as a medium not just for sustenance but for the greater good of the world.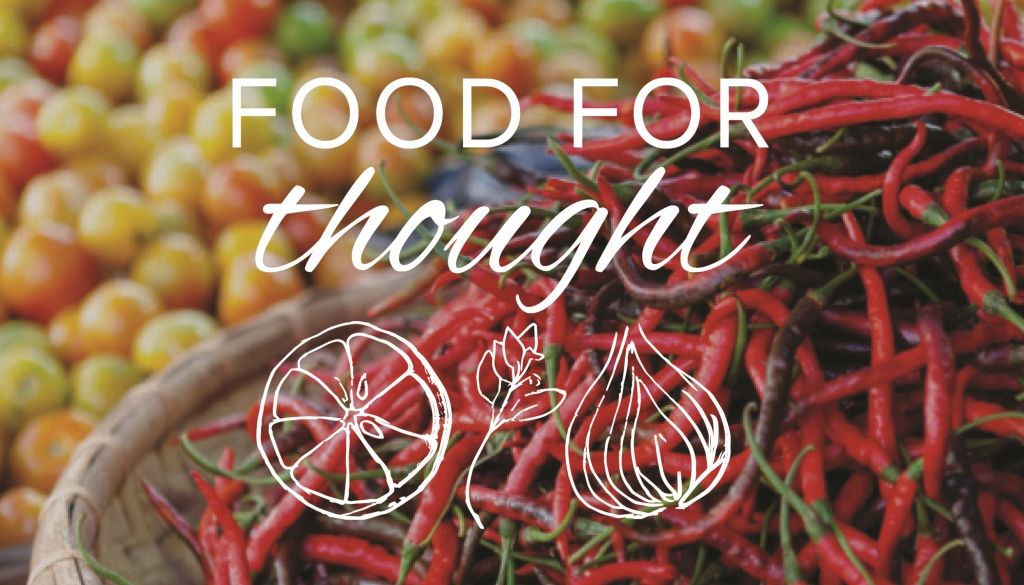 Opportunity International Australia provides small loans to families in developing countries to steer them towards a path of financial independence and thereby a better quality of life. Founded in the 1970s by two businessmen, David Bussau and Al Whittaker, Opportunity has come a long way since offering innumerable families a new lease of life.
Opportunity works through a unique system of microfinance, community development, training, local presence, technology and rural outreach programmes. And now the company has launched its unique 'Food for Thought' campaign which allows us foodies to contribute in a meaningful manner towards poverty and diminishing its impact.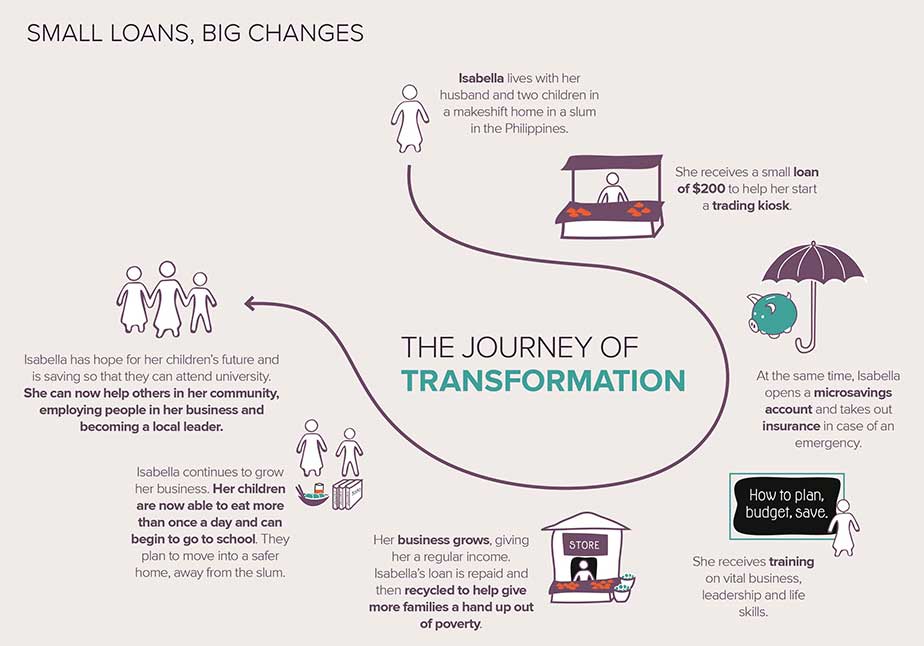 For the launch of the 'Food for Thought' campaign, a small group of food and lifestyle bloggers, writers and social workers met at Babu Ji, a contemporary Indian restaurant located at The George Building
4–6 Grey Street, St Kilda.
Our host for the evening was Andrew Philp, Director of Philanthropy and the evening began with a short session of how Opportunity works and its rationale behind the 'Food for Thought' campaign.
I do not believe in mindless charity; giving away a few dollars here and there is not my idea of helping anyone in need. The money has to reach the right hands and be used to improve lives at a grassroot level, only then can there be progress. And this is why the work that Opportunity does appealed to me; it is not just another charity donating money and supplies. Instead, it helps families to set up a business or get employment by funding small loans which ensures that the people who receive the money do not take it for granted which is very important for real progress.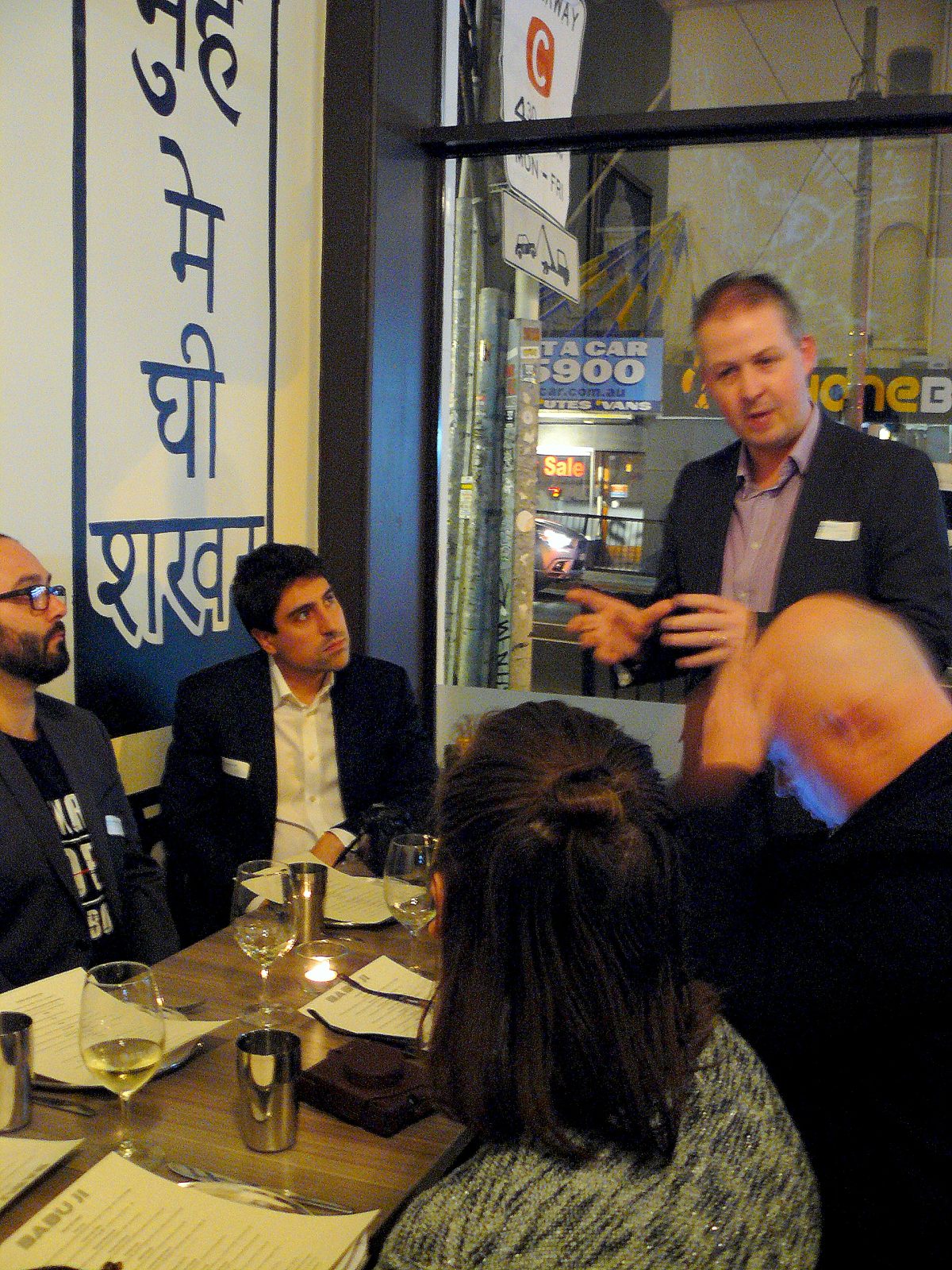 So how does food play into all this?
Aussies love their food and we don't need any more explanation on that front. We love spending time with our family, friends and even strangers bonding over good food.
'Food for Thought is a great platform for people to come together to help others. Here in Australia we are so fortunate to share in the diverse cultures and cuisines available to us, so why not share your favourite meal with family, friends and colleagues and make a difference at the same time.'
So the campaign runs like this; host your own foodie event with your near and dear, whether it is a backyard barbecue, a Mexican fiesta, a curry night or a footy match party. Set a fundraising goal and help Opportunity raise $100,000 which translates to providing at least 1000 families with the opportunity to start a small scale business. You do not have a raise a huge amount (we are all struggling with personal stuff to dish out hundreds of dollars!); as little as $70 is enough to change a family's life.
So be generous this season and let's lend a helping hand to those in need while having a joyous occasion with our loved ones.
I am planning my foodie event soon and you will hear all about it on my social media channels.
Now, before we get to the giveaway part, I have to tell you all about the food we had at the launch event. I have often cribbed about the lack of 'real' Indian food here but that was before I stepped into Babu Ji.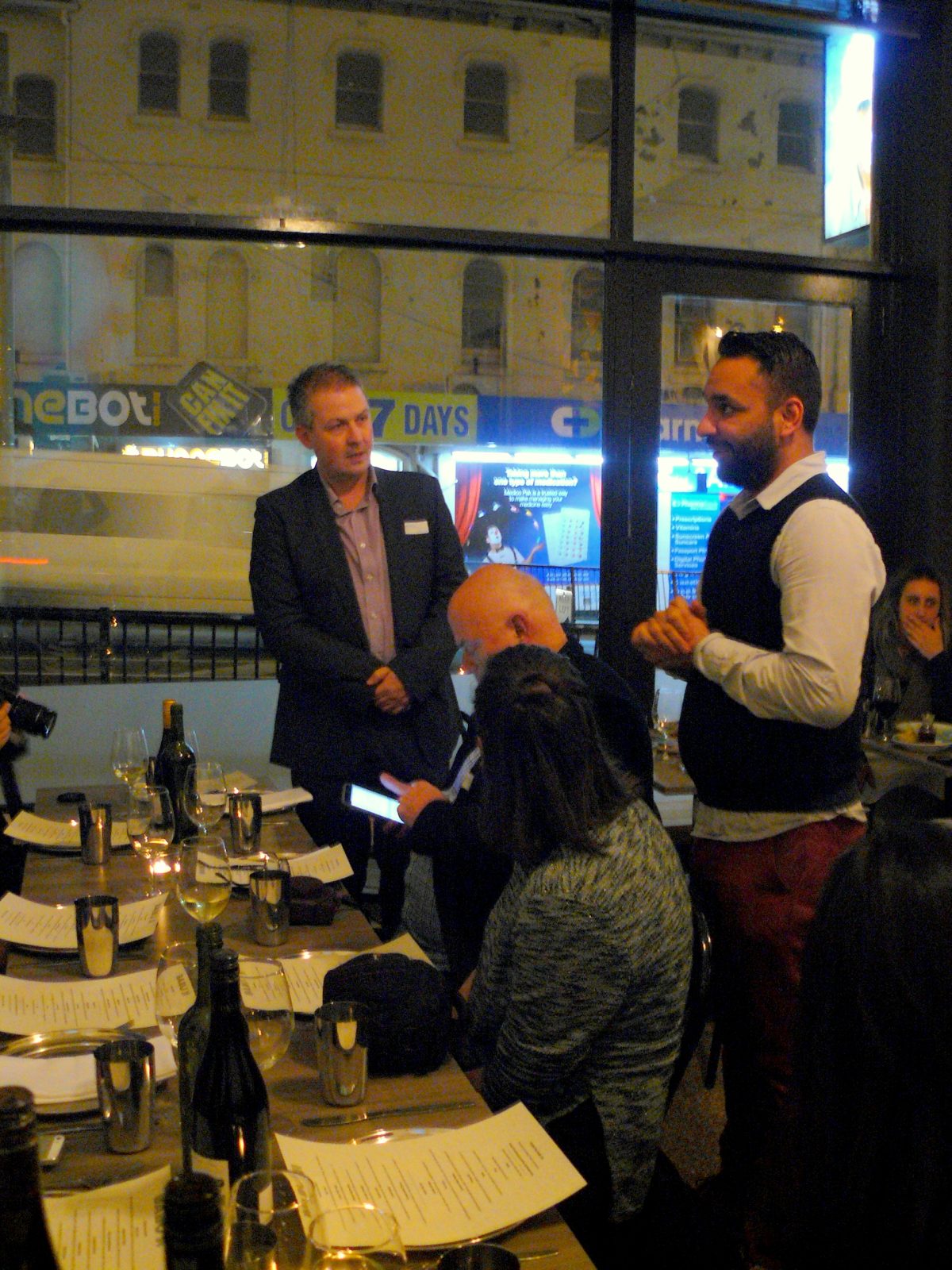 The food was brilliant; there's no other word for it. And when I mean contemporary, it does not mean modern Indian cuisine. It means traditional Indian dishes using local produce served in an extremely beautiful manner and tastes absolutely delicious. The spread that Babu Ji put up for us was huge and there is not one dish that I can fault (that's big coming from me because I am usually super critical of Indian food).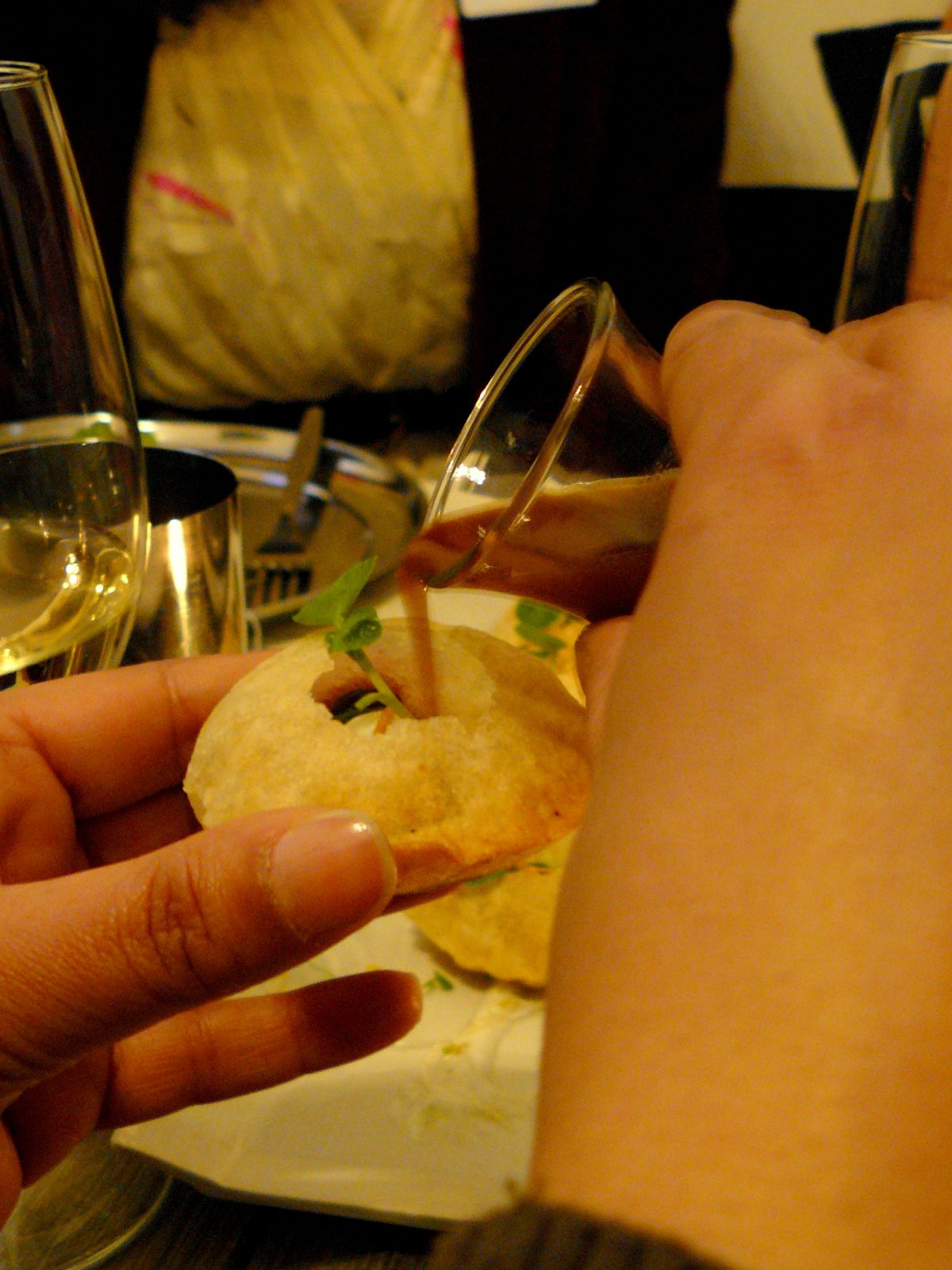 And if you like your beer, then Babu Ji offers a unique experience of choosing your own craft beers from the chiller. This is wonderful news for the beer lovers as there are some real good ones to go along with the excellent food.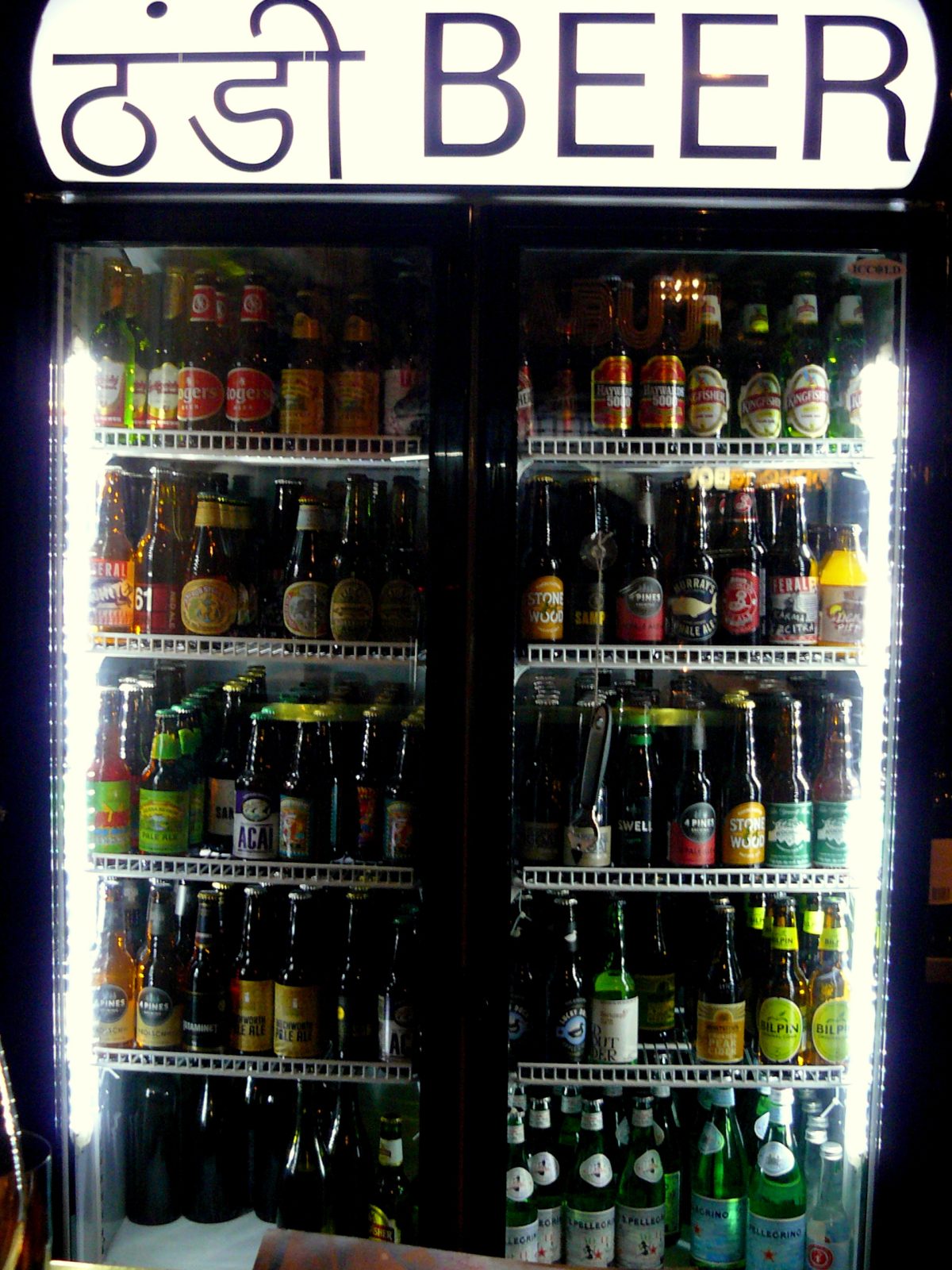 I will definitely be revisiting this restaurant and will surely post a review. For now, here are a few shots of some of the dishes that we had that day…..
And now for the giveaway….
To celebrate the launch of 'Food For Thought', Opportunity has teamed up with renowned Melbourne (Babu Ji) and Sydney (Subcontinental) restaurants to offer you the chance to win dinner and drinks for four, on the house plus meet the chefs.
The prize for the Melbourne competition is food and drinks at
Babu Ji
up to the value of $300.
The prize for the Sydney competition is a banquet dinner for 4 people at
Subcontinental
and selected matching wines chosen by the restaurant. Not available Fridays or Saturdays.
Take my word for it; you want to win this one as I can personally vouch for the food especially at Babu Ji.
So to take part in the competition, you need to do two things….
1. Follow
'The Spice Adventuress' Facebook Page
.
2. Visit the
Food for Thought campaign page
to register your details. All the terms and conditions of the competition can also be read here.
This competition is now closed and winners have been notified.
Disclaimer: This is not a sponsored post. I was invited as a guest to the launch event and the giveaway is sponsored by Opportunity International. But all the opinions and thoughts are entirely mine.