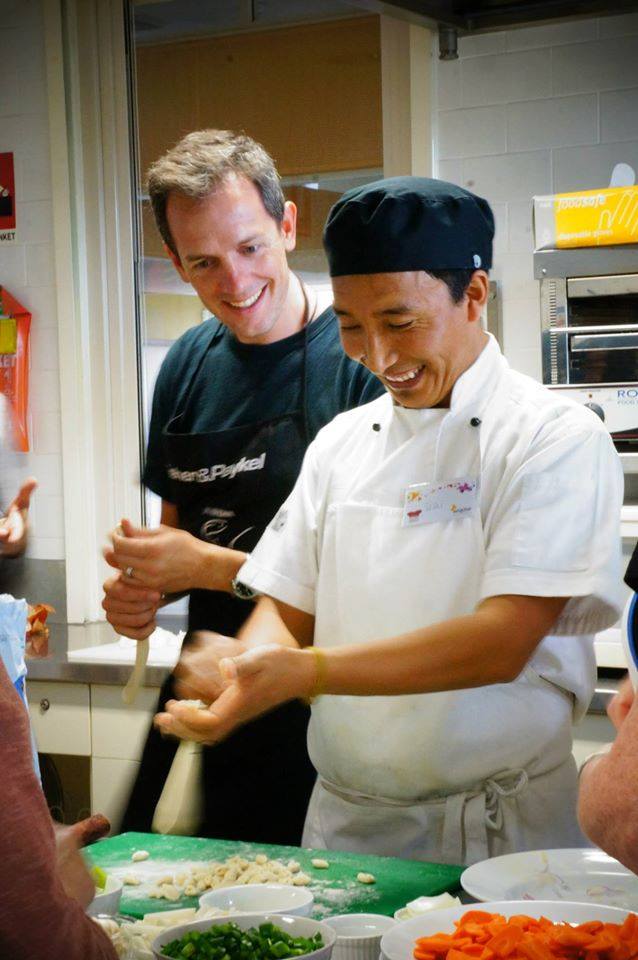 Refugees, asylum seekers – words that seem to be used in a negative connotation quite often these days.
Let's just pause for a minute and allow our minds to wander to a situation where we would have to leave behind our country, our families and everything that we have known quite abruptly, not by choice but by fear.
In spite of making an informed choice and migrating for ambitious reasons, I personally have experienced the trials, uncertainties, loneliness that accompanies settling down in a new country, culture and society. How much more would it be for those who come knocking at our borders asking for a safe home?
And even when allowed to enter into our country, how difficult would it be for them to adjust, adapt and find employment.
Culinary Tales is a unique social enterprise that employs the medium of food to help refugees attain work experience. And they do this through employing them to help run cooking classes where they not only gain the much desired work experience but also share their food and stories with a wider community.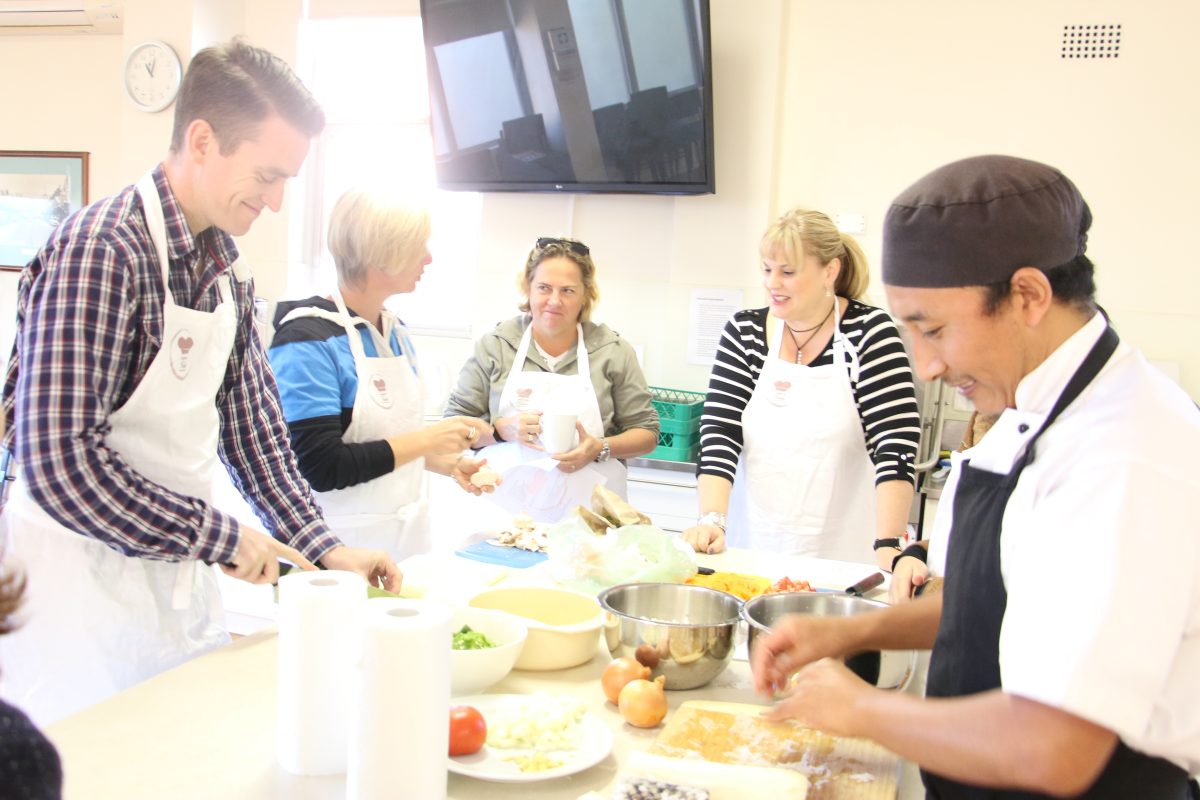 Here is an excerpt from my interview with the team at Culinary Tales and ENACTUS.
Culinary Tales is a brilliant cause and concept. How did it all start? Was it the vision of one person or is there a story behind this project?
Culinary Tales was developed by Enactus Sydney early in its establishment. One of the most noticeable social issues recently has centered upon refugees; the Enactus Sydney team particularly noticed the lower employment rates of the refugee community. Targeting chefs particularly, Enactus Sydney began by offering refugees the chance to run their own cooking classes in Sydney. As well as being a source of income, refugees develop employability skills through training programs that the team hopes to extend employment opportunities. After seeing its success, the Culinary Tales program has continued to develop.
What is the role of Enactus in this project?
Enactus is a student-run organisation that allows students establish social enterprises to address current societal needs. Culinary Tales was developed by the University of Sydney Enactus team, which has also developed the Pop Up Project and Mudansa.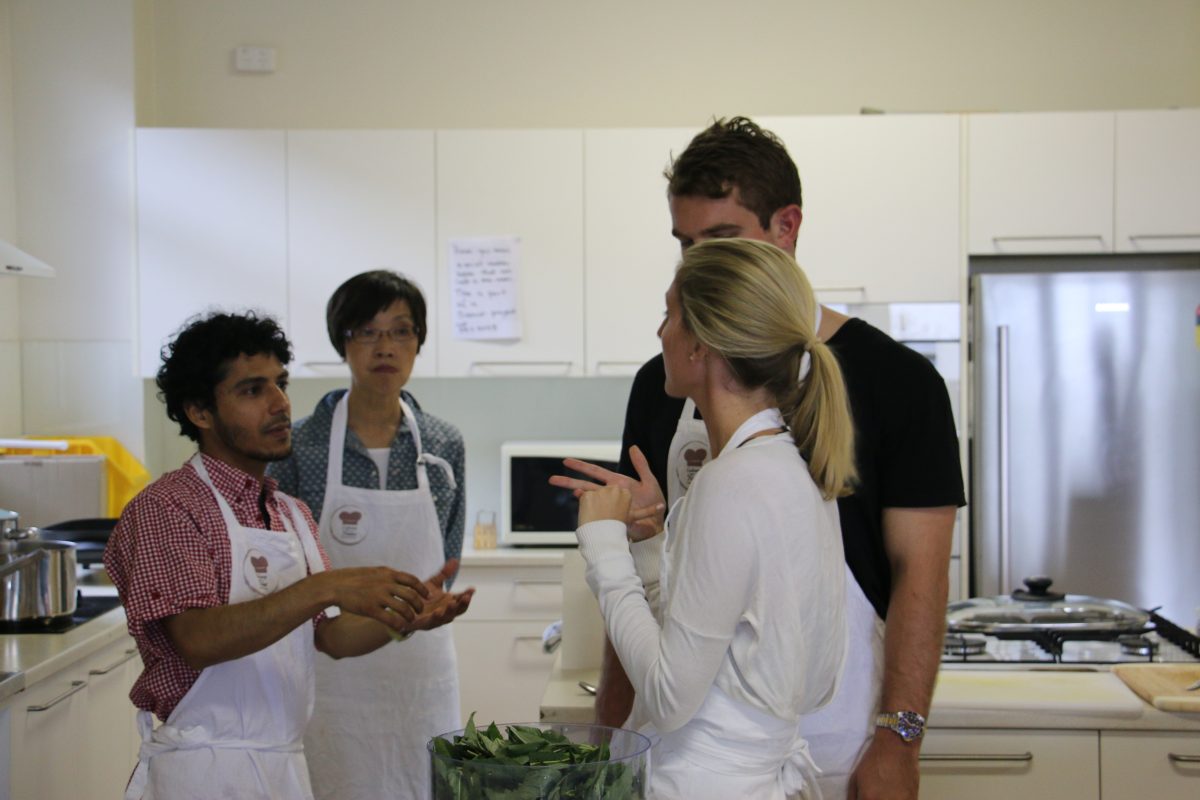 Empowering the refugees who arrive in Australia and providing them with life and work skills is an extremely important issue especially at the moment. How does Culinary Tales help in this process?
Through Culinary Tales, refugees are able to run cooking classes offered to the general public and Sydney high schools that are fully funded by Enactus. Refugees undeniably bring value with their knowledge of traditional cooking methods and practices. Through these classes, refugees are able to gain work experience as well as stronger community ties by sharing cultural experiences. Several training programs are in place to help refugees develop professional and business skills necessary to assist them in running classes smoothly. The Culinary Tales team is also open to helping refugees find further employment.
At a ground level, how do you go about choosing the people you want to work with? Do you have tie-ups with other refugee empowerment organizations for this?
As cooking classes focus on traditional home-cooked cuisines, Culinary Tales is able to be very flexible in its selection process. The skills of current refugees range from professional levels to people simply with a passion for food. Refugees have been sought through other community and asylum-seeker centres and organisations including the Jesuit Refugee Service and Settlement Services International.
Do you work with refugees from all countries? What are the common cuisines taught at your cooking school?
Culinary Tales' refugee chefs are from several countries as reflected in the wide range of cuisines on offer. Currently Fijian, Japanese, Lebanese, Indian and Nepalese cuisines are on offer.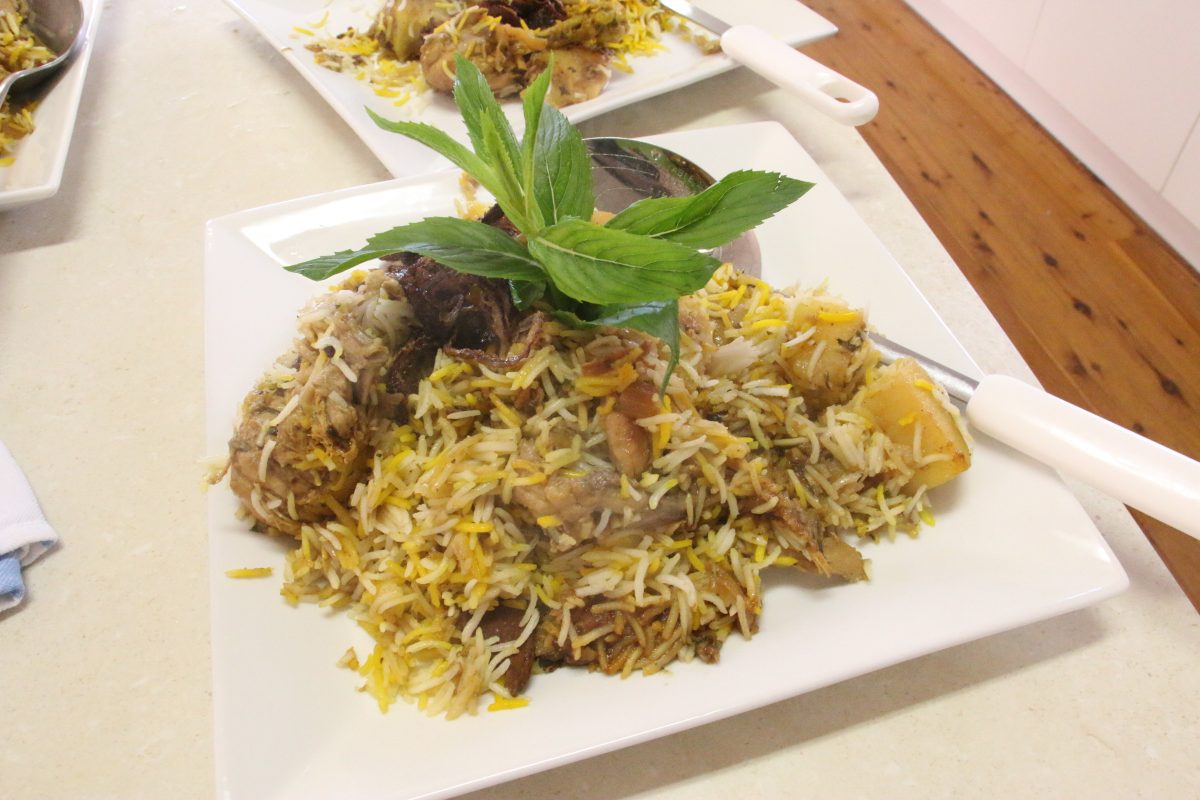 What are the key skills that are imparted to the refugees who take part in the cooking classes?
Refugees are able to develop strong communication, interpersonal and business development skills by gaining first-hand experience in running their own cooking classes.
You conduct a unique food program for schools. How did this come about and what exactly do you hope to achieve with this venture?
After seeing the success of the classes offered to the general public in developing stronger levels of cultural awareness, the Culinary Tales Schools Program was offered to Sydney high schools teaching food technology. General public classes are largely targeted at adults and a key solution in reducing the enigmas associated with refugees by the public is providing high school students with the opportunity to appreciate different cultures. Classes generally involve a presentation by the refugee about his/her culture – lifestyle and traditional food – and several meals are taught. Culinary Tales hopes that refugees are able to develop a stronger sense of belonging while improving students' cultural awareness.
Can you provide more information on your catering programme?
The catering program is offered to the general public and businesses that wish to order traditional cuisines. Food is prepared and cooked by refugees and customers are also given vegetarian options as in our general classes.
Where are the locations where these cooking classes are conducted?
Cooking classes are currently offered at the Living and Learning Centre at Lane Cove, NSW. The Schools Program is held at the schools for convenience.
What is the best way to know about future cooking classes or how can one get involved in your project?
Further information about classes and catering can be found at: http://www.culinary-tales.com/.
To get involved in Culinary Tales, simply contact us by email: [email protected] or through the Enactus Sydney website: http://enactussydney.org/.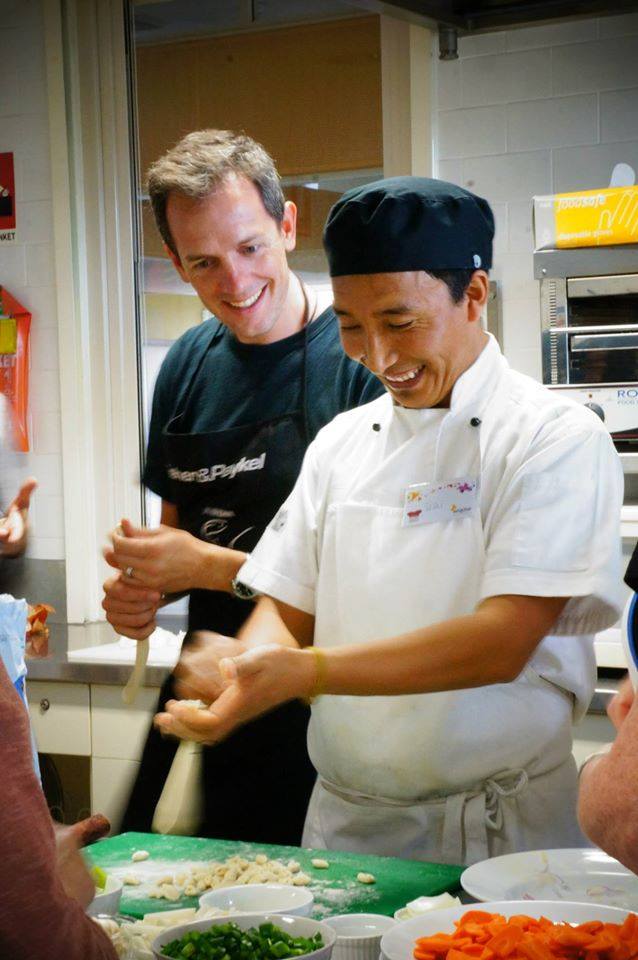 Culinary Tales is indeed a brilliant concept that not only provides a fair opportunity to the asylum seekers to re-build their lives in a foreign country. It also helps us to really understand and hear their stories and also learn to cook traditional and authentic dishes from other parts of the world.
So if you are a food lover and reside in Sydney or visiting the city, do make it a point to attend one of these classes which is sure to be an enriching experience. And also do remember Culinary Tales while looking for catering services for your next party.