Established in 1999, Caffe La Via has always been a favourite with the locals but the new management who took over in 2012 decided to bring about a much needed change to keep up with the fast changing food scene of Melbourne.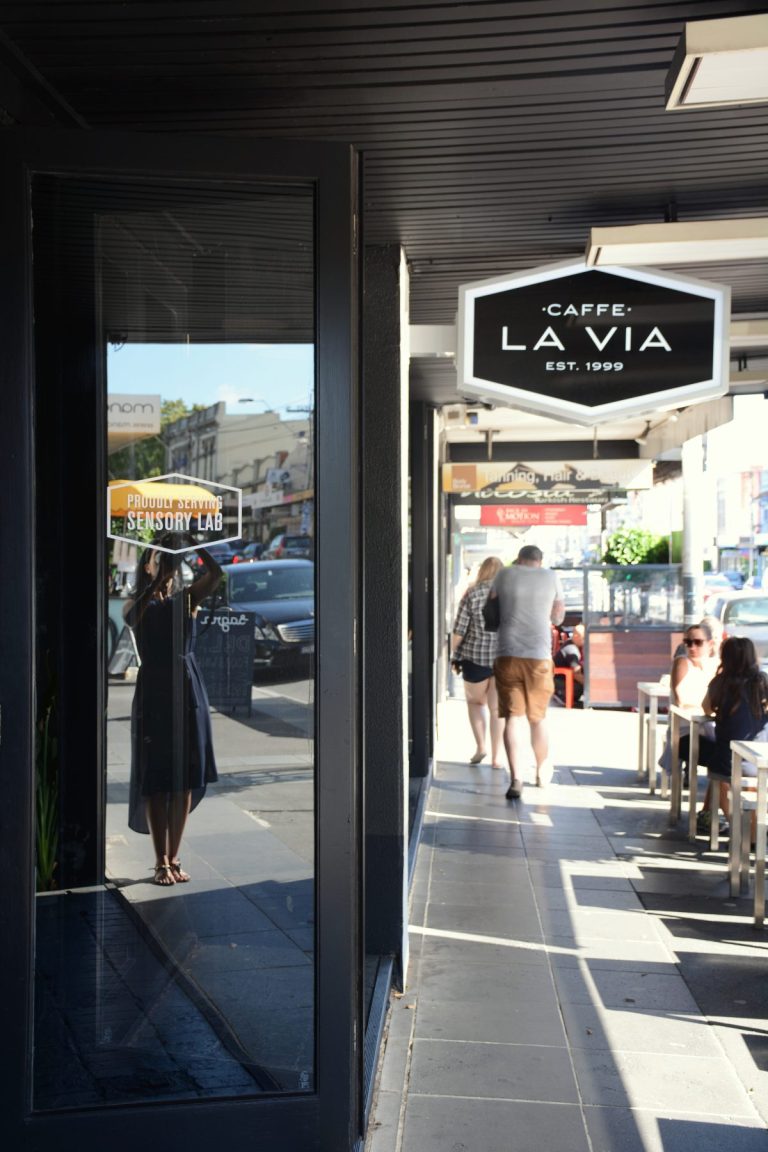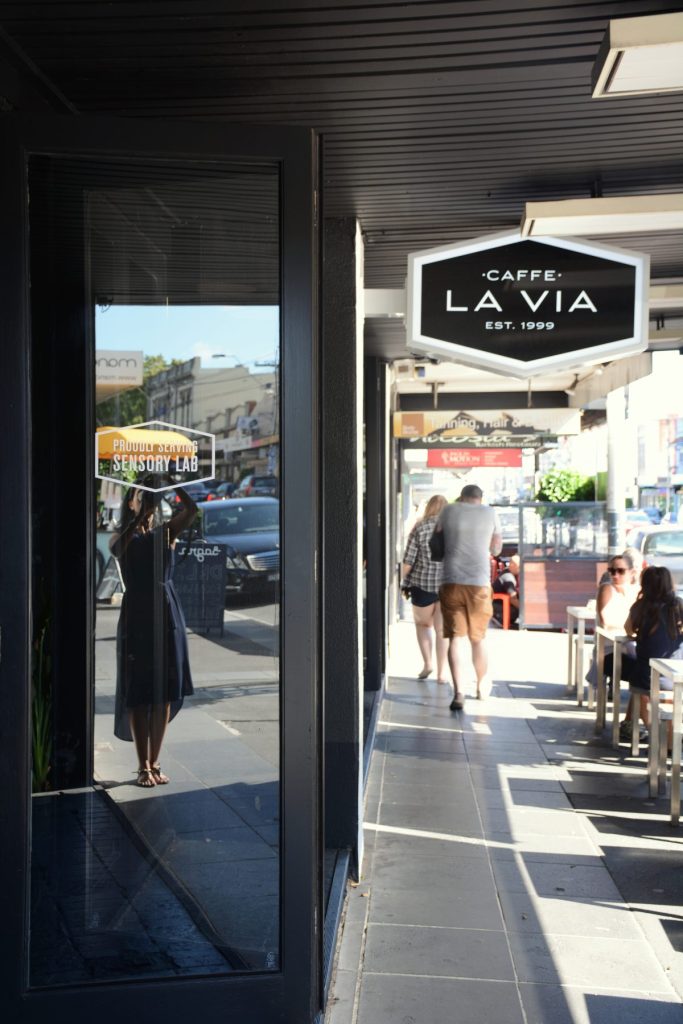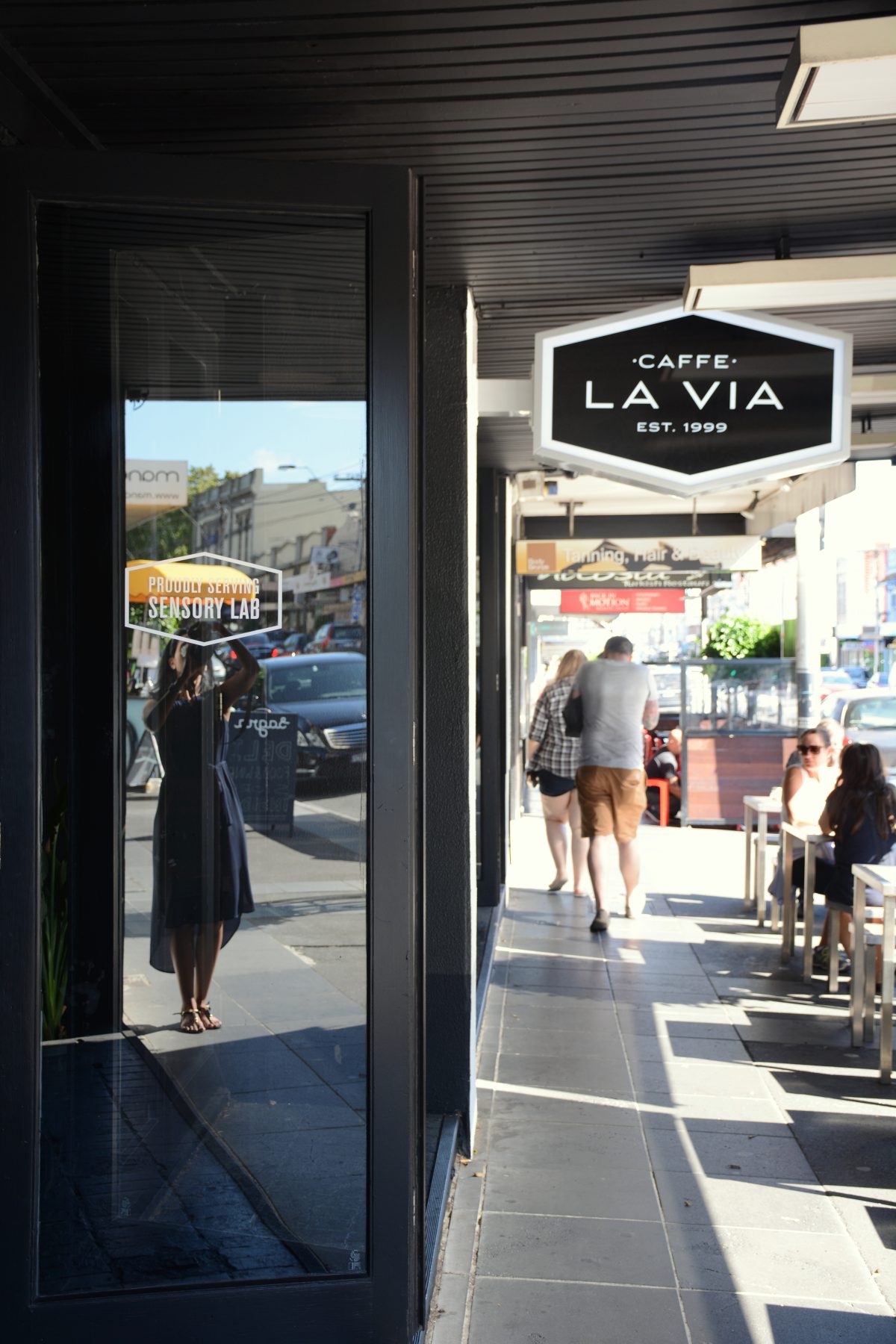 Richie Brownfield (St Ali collaborator) was bought in to spruce up the place and the result was a modern, contemporary interior with a feel good ambience that makes it an ideal place for catching up with friends over coffee or a relaxed, lazy lunch on the weekends.

Coffee is serious business at Caffe La Via; Sensory Lab beans brewed in a Gravimetric Black Eagle Machine, one of the very few in Melbourne. Apparently this stylish black and steel fellow is referred to as the Maserati of coffee machines. I did try out the coffee but more of that later; let's get on to the food first.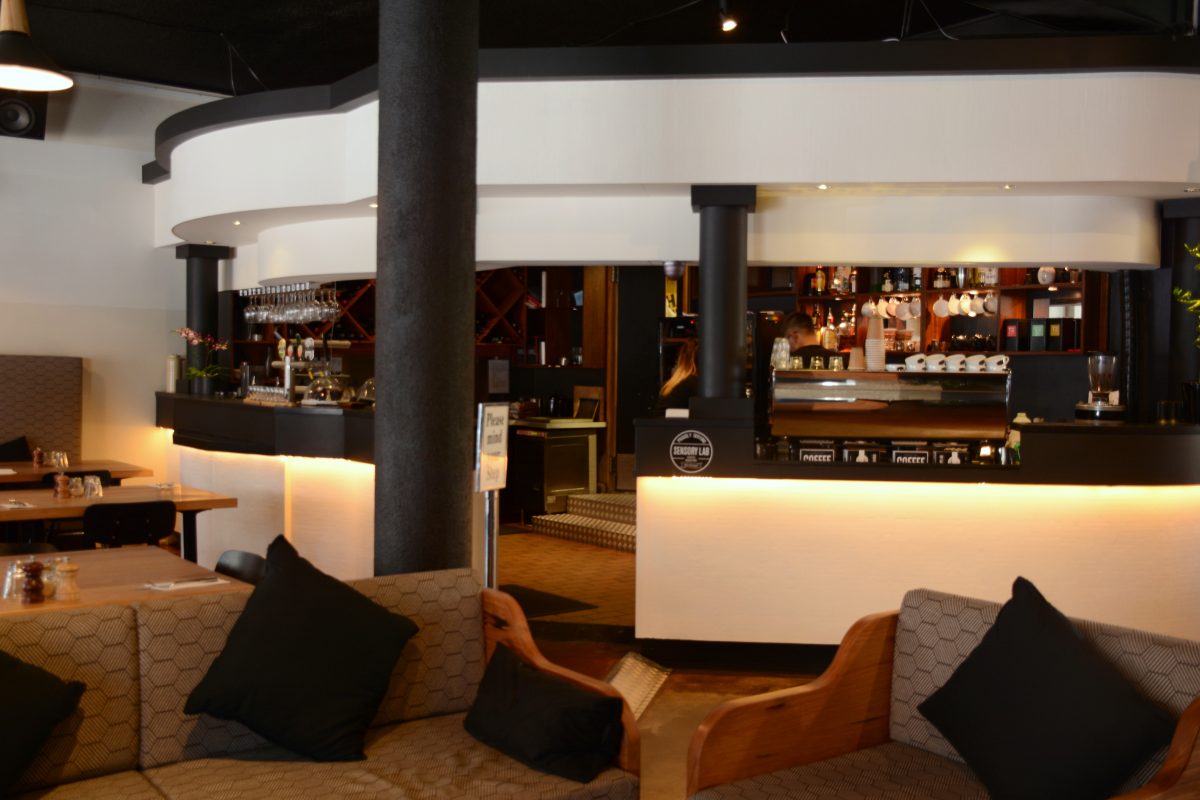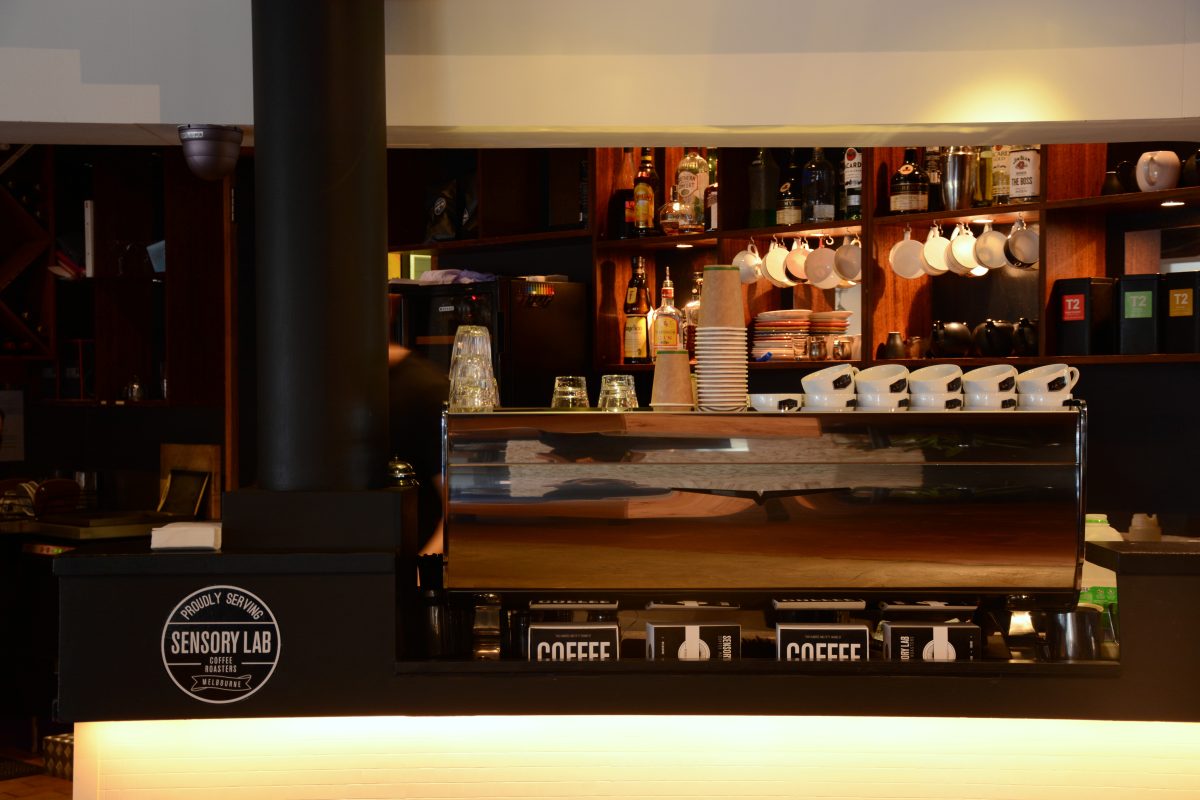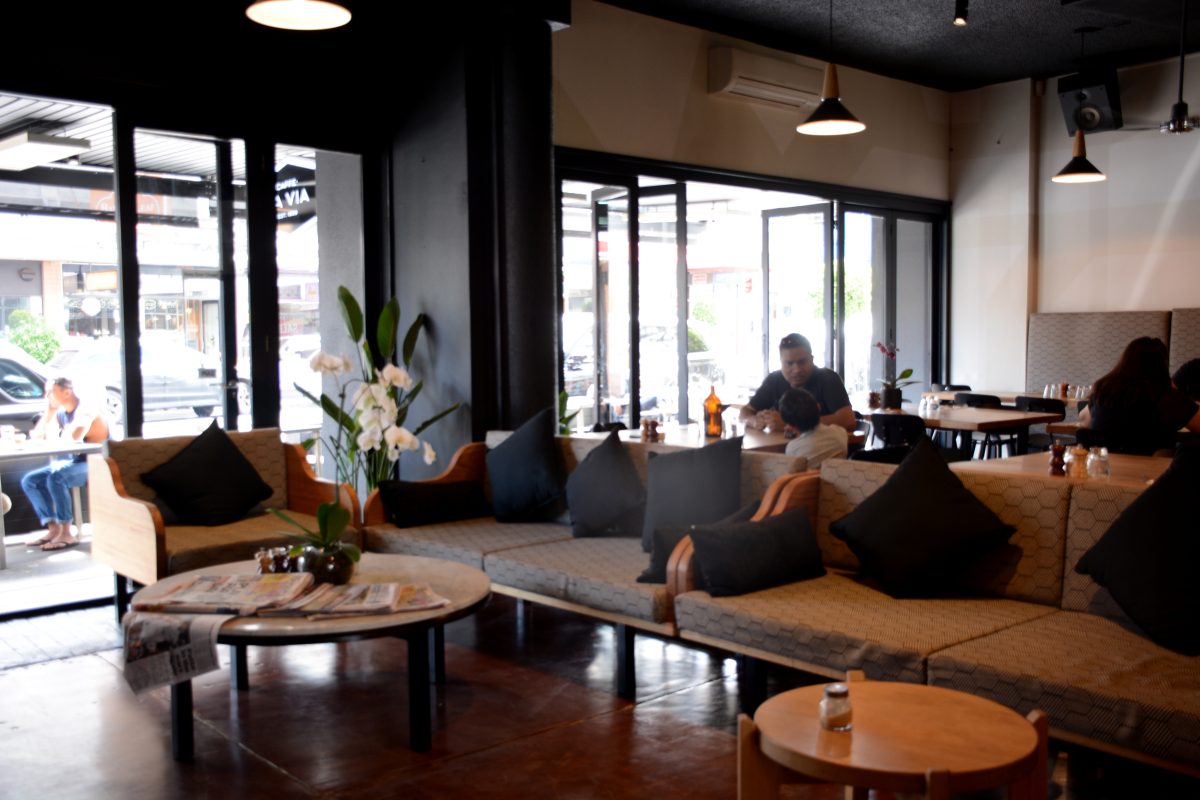 The menu leans heavily towards Italian but with plenty of modern Australian influence and also inspiration from some of Melbourne's favourite cuisines. Head Chef Rajat Suri (ex Crown, Merrywell) has done a great job of using seasonal ingredients to create interesting twists to the menu.

On the beverages front, it is not just the coffee that hogs the limelight here. Caffe La Via has a really good wine list, featuring some of the best Australian wines for a very reasonable price. Dhruv (part owner and Manager) is passionate about wines and a trained sommelier; this reflects well in the choice of wines available. So make sure to ask him for recommendations like I did.

Based on the main courses that we had ordered, Dhruv suggested a glass of 2010 Leeuwin Estate Prelude Vineyards Cab-Merlot (Margaret River, WA) for my hubby and a glass of 2014 Momo Pinot Gris (Marlborough, NZ) for myself.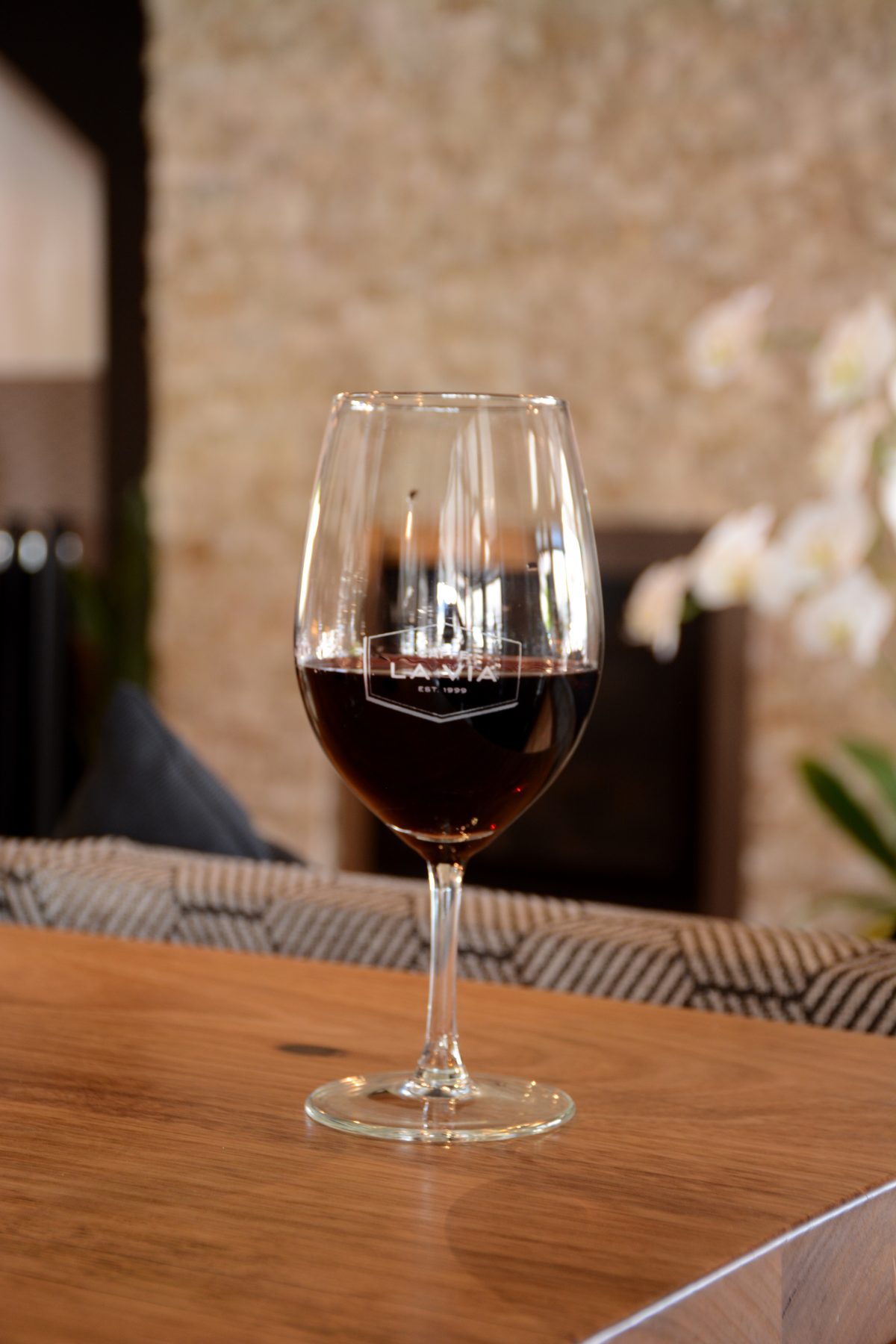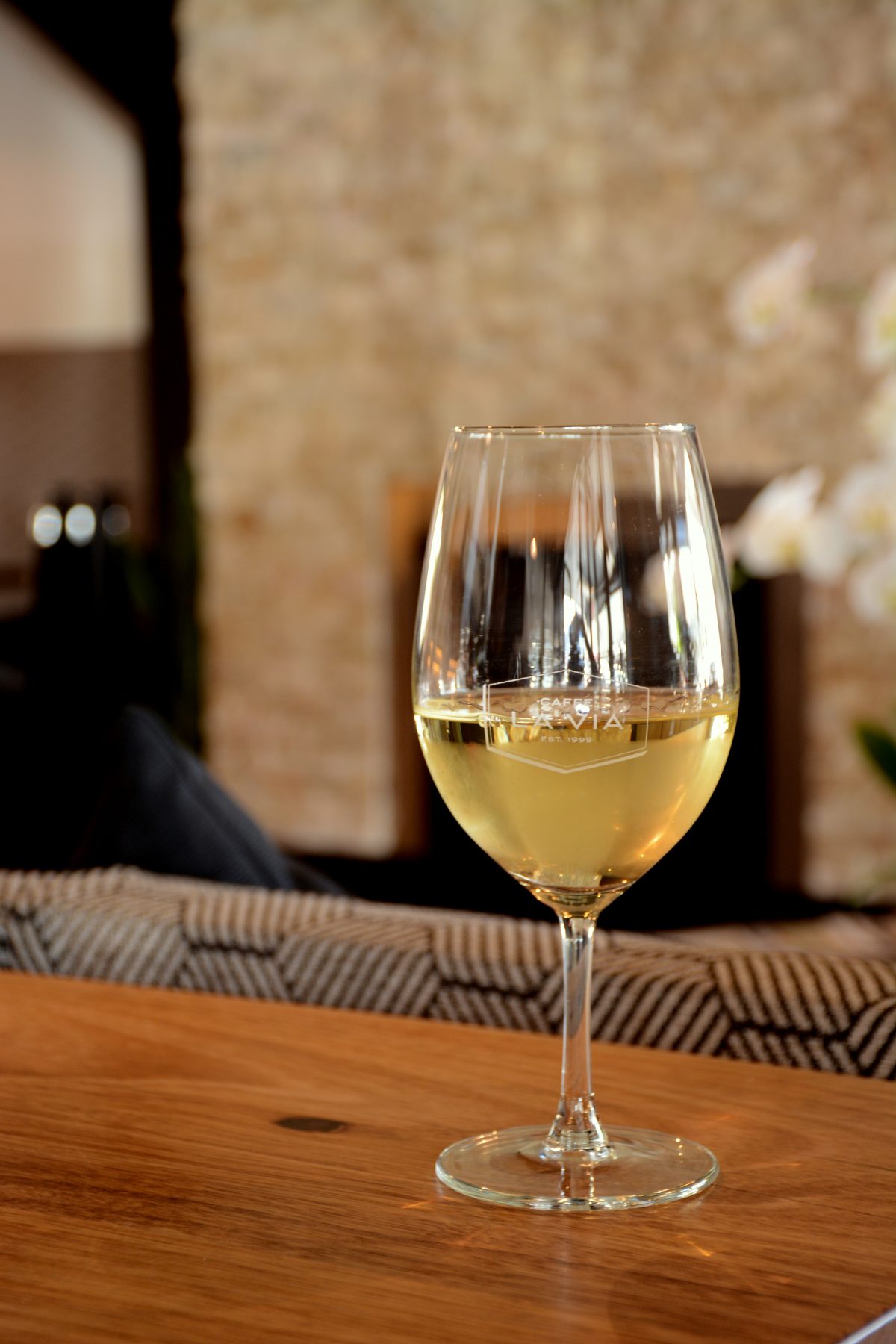 We started the meal with Cream cheese stuffed whole jalapenos in tempura batter served with ranch sauce. It was brilliant; crispy and crunchy exterior that gave way to melting cheese finishing off with that nice kick of jalapeno heat in your throat. Does wonders to your taste buds…. Reminded me so much of the deep fried chilli fritters of India but different because of the light tempura batter and cream cheese stuffing. A must try if you can handle some heat…..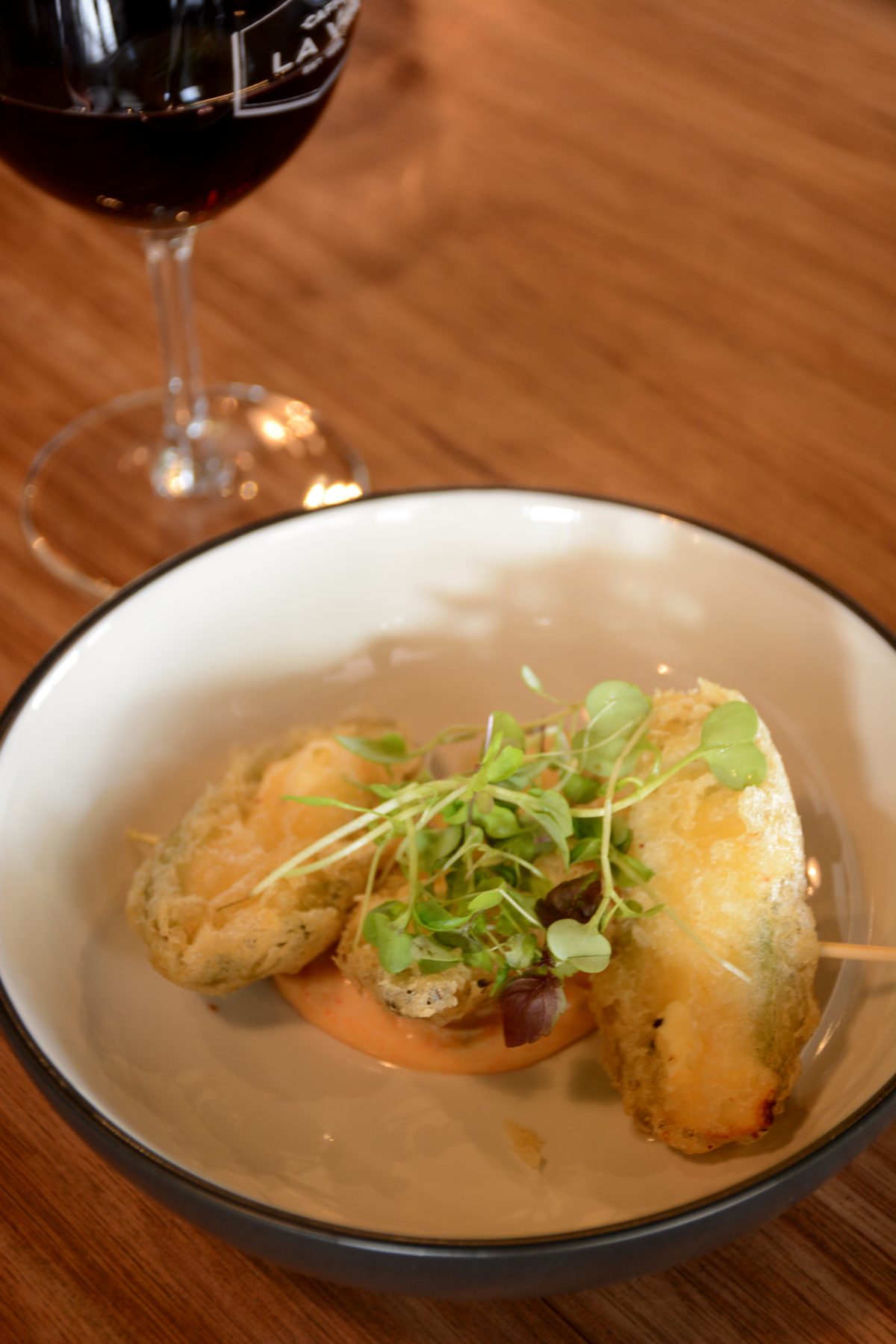 Sensing our love for spices, Dhruv suggested to try out the Southern style chicken with Louisiana hot sauce batter, jalapeno slaw and peri mayo. Again a delicious starter; crispy fried chicken with a spicy flavourful coating and a wonderful slaw and mayo to accompany. Though it had a spicy coating, it was not fiery or overpowering, just flavourful.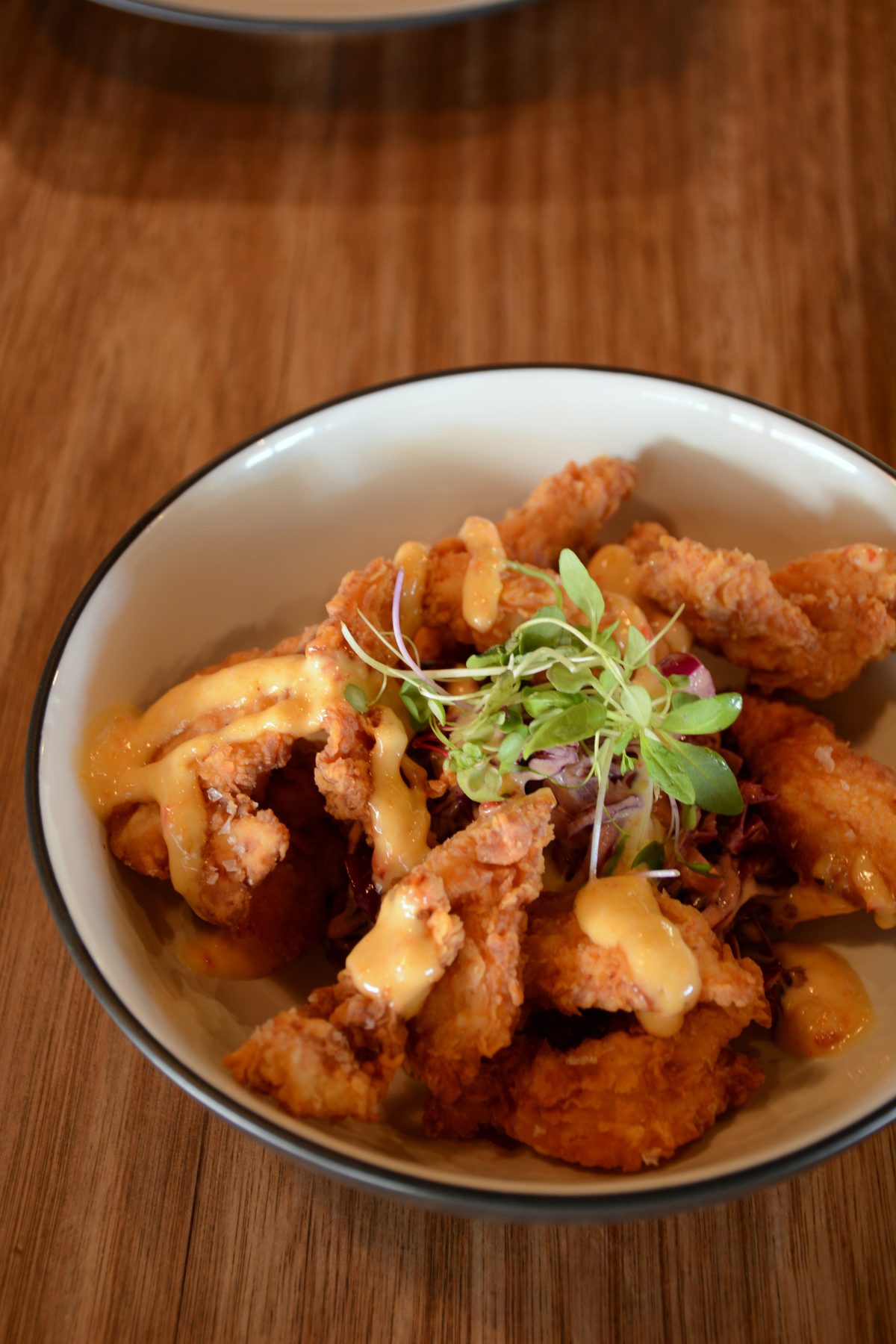 For mains at Caffe La Via, we got the 400gms Cape Grim Tasmanian grass fed Eye fillet with chimichurri and a basket of thick cut chips with homemade aioli. The fillet was just beautiful; the quality of the meat coupled with the perfect cooking time ensured that every slice was incredible. The chips were cooked to perfection and seasoned well with an equally delicious aioli. The chimichurri was good too, though I would have preferred a little more quantity.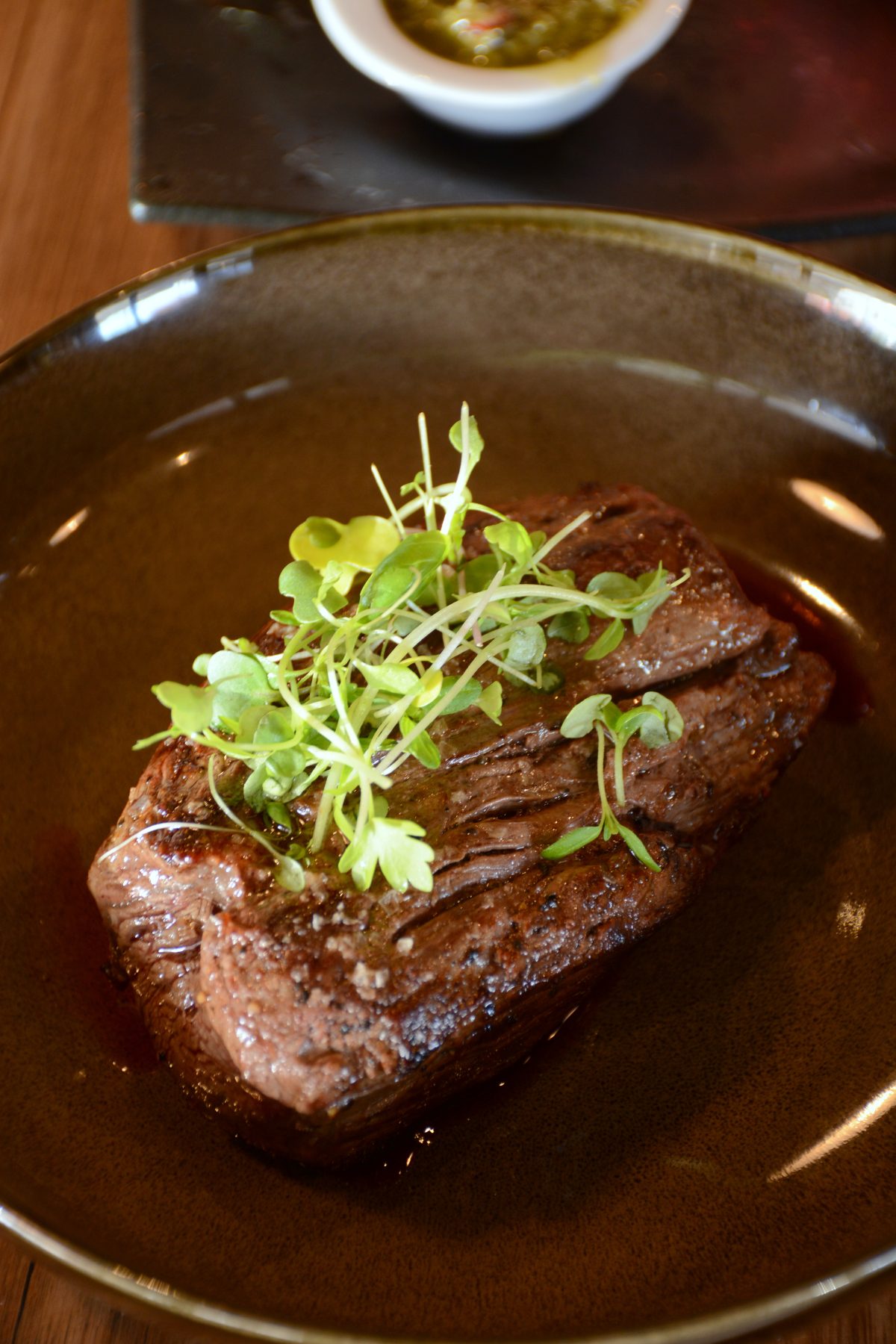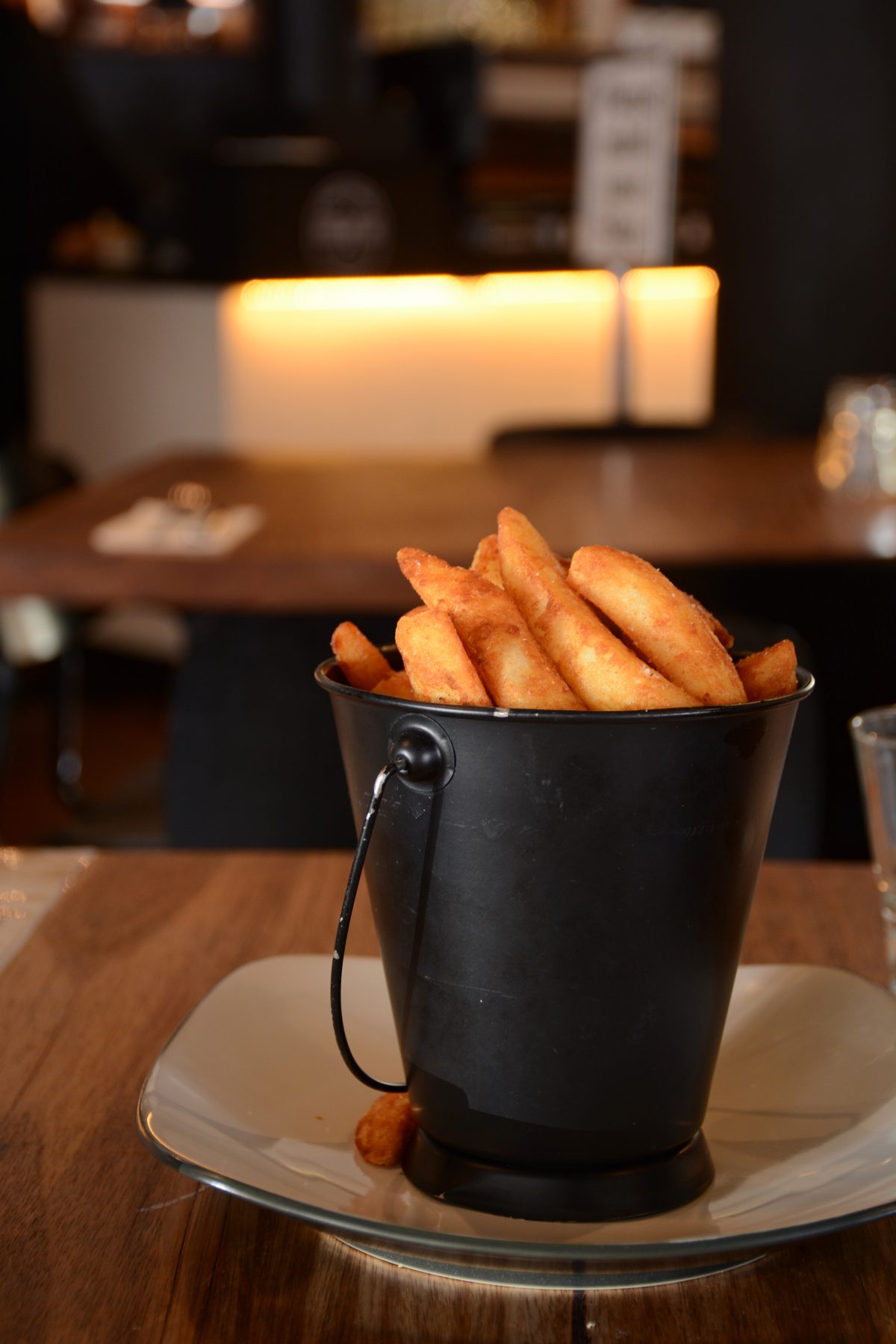 I cannot go past soft shell crabs these days; seems to be my new found food love. So I also ordered a soft shell black crab on Japanese Tang Zhong bun with homemade radish and vinaigrette slaw, citrus mayo and baby herbs. The crab was done to perfection; crunchy and so full of flavour. Special mention to the bun too; loved its texture. Not a big fan of the slaw but the rest of it more than made up in the flavour department.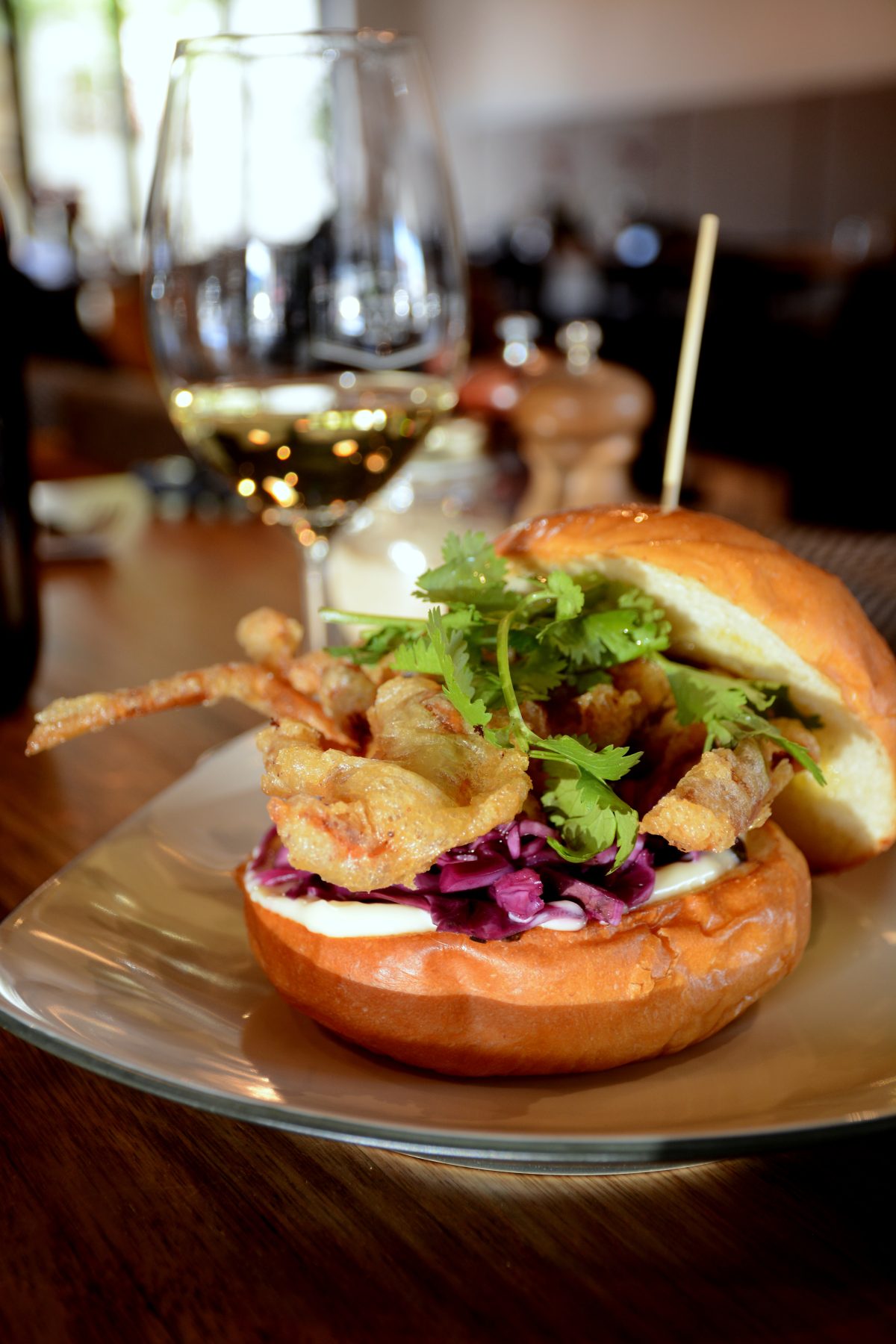 For dessert, we asked Dhruv for suggestions and it was a beautifully Baked Cheesecake with white chocolate, vanilla bean and raspberry that was bought out. Usually I don't enjoy a cheesecake because I find a tanginess to it but this one was so light and refreshing. The frozen raspberry sorbet was mouth puckering but paired deliciously with the cheesecake. A must try for the cheesecake lovers!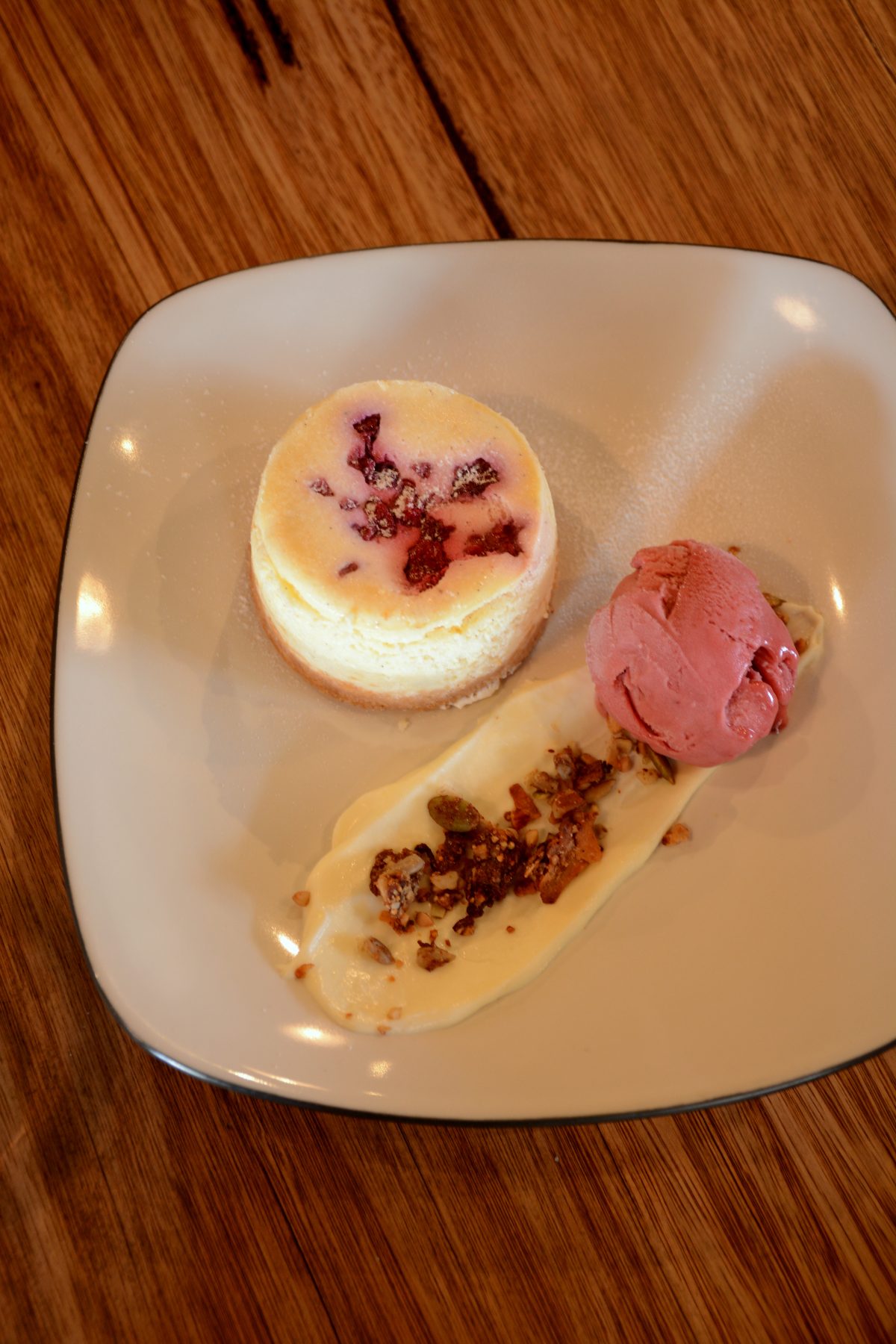 And we ended the meal at Caffe La Via with steaming hot cups of cappuccino. A sip of it and I was in coffee heaven. And we Melburnians never say a coffee is good if it is not outstanding. The aroma and that silky smooth texture were to die for. Don't miss out on any chance to have coffee here.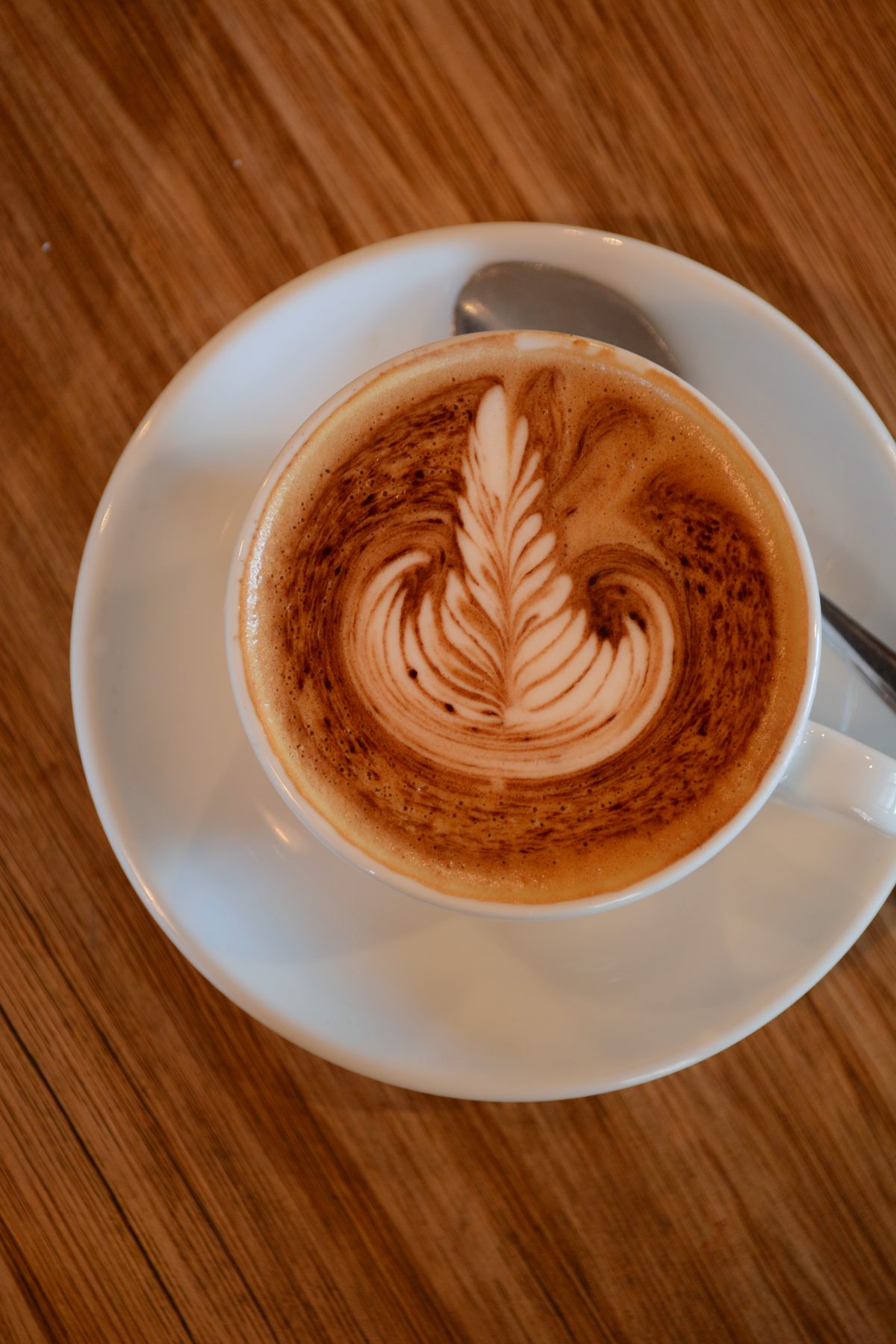 Great coffee, wine and food, that's what Caffe La Via is all about. The menu might sound standard fare; but it is good food cooked beautifully using the best ingredients. It is a place where every member of the family can pick out a favourite and have a good time. There is also a kid's menu and they also cater to all dietary requirements.

Note – Making a reservation is recommended especially for weekend dinners or large groups.

Caffe La Via
252-254 Glenferrie Road
Malvern
VIC 3144
https://www.caffelavia.com/

Disclaimer – I dined as a guest of Caffe La Via and The World Loves Melbourne but all the opinions expressed are entirely mine.