Did you check out my travel post to Phillip Island? If not you must, since this is what we were upto the second day of our travels.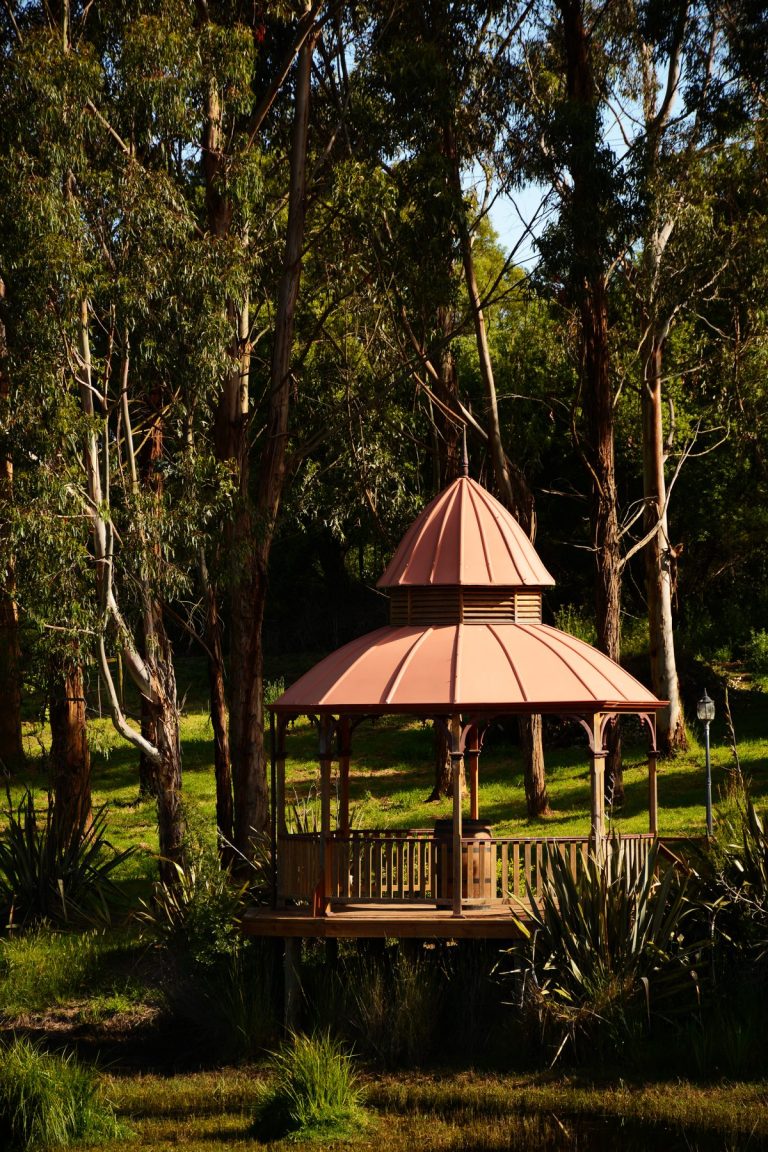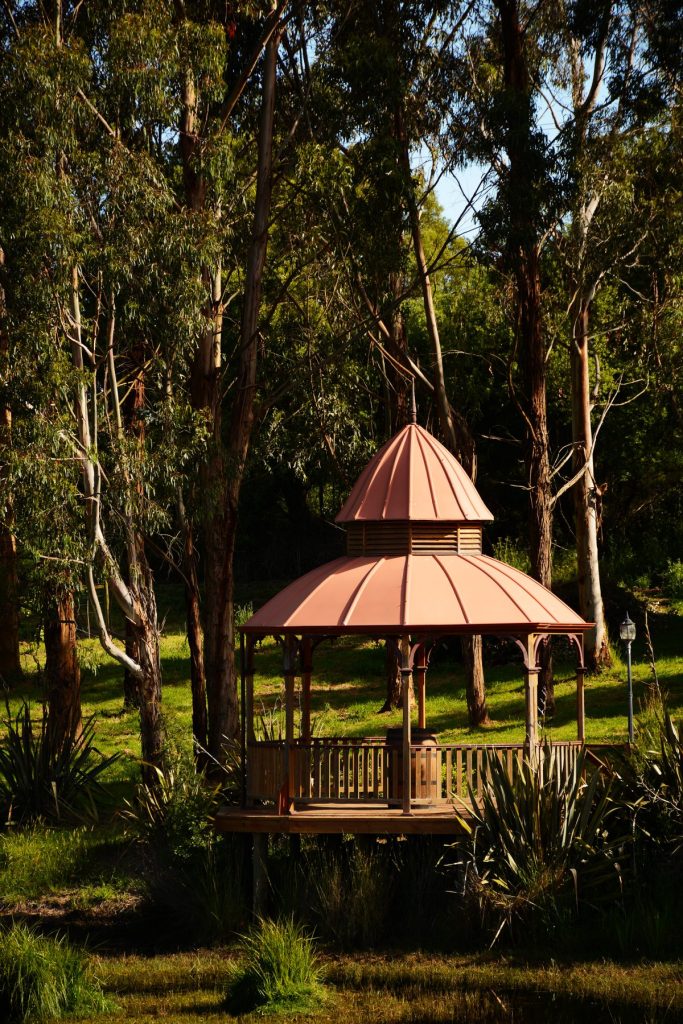 Whenever I travel within Australia, I try and visit a local winery or restaurant in the region – a part of the holiday I incorporate to broaden my understanding of food and wines here. Though a lot of names came up while researching for wineries both in Phillip Island and along the Gippsland Highway, Djinta Djinta Winery captured my interest as they had a restaurant on the property.

After leaving the San Remo Fisherman's Co-op, we took a picturesque drive towards Kardella South to visit Djinta Djinta Winery and also to lunch at deVine Restaurant (on the property itself).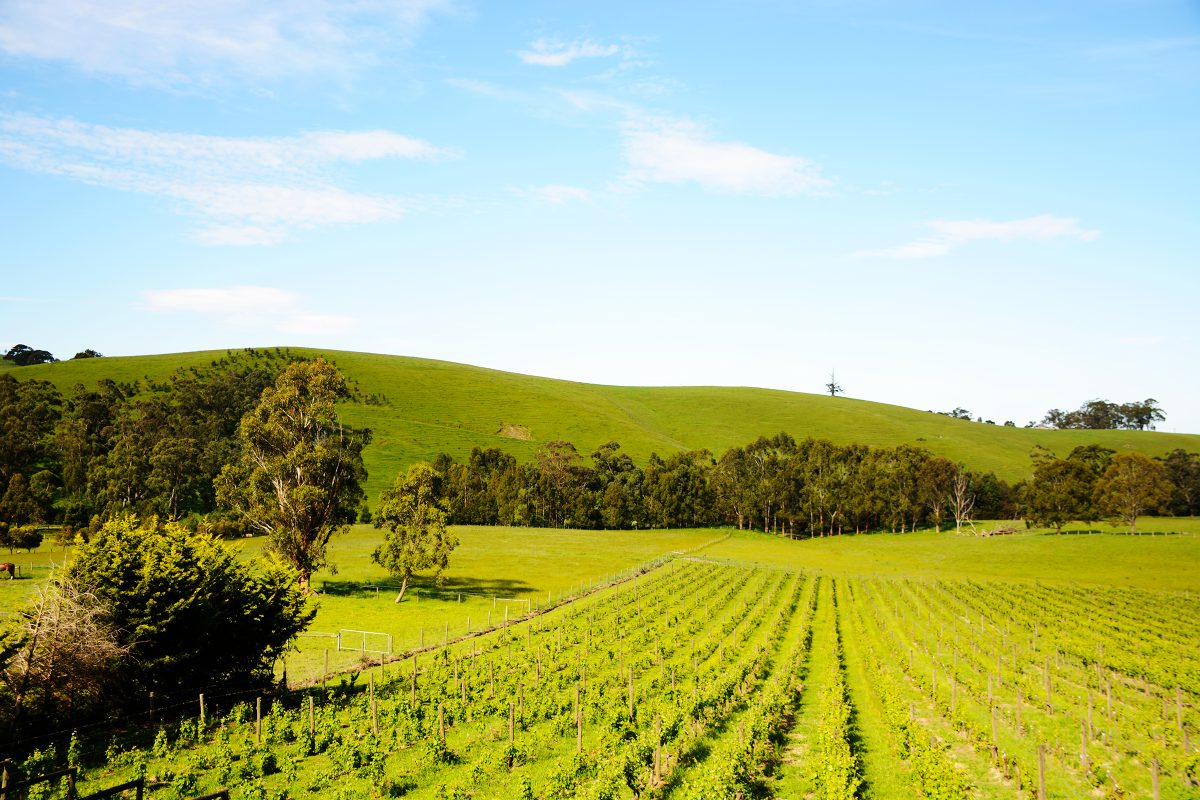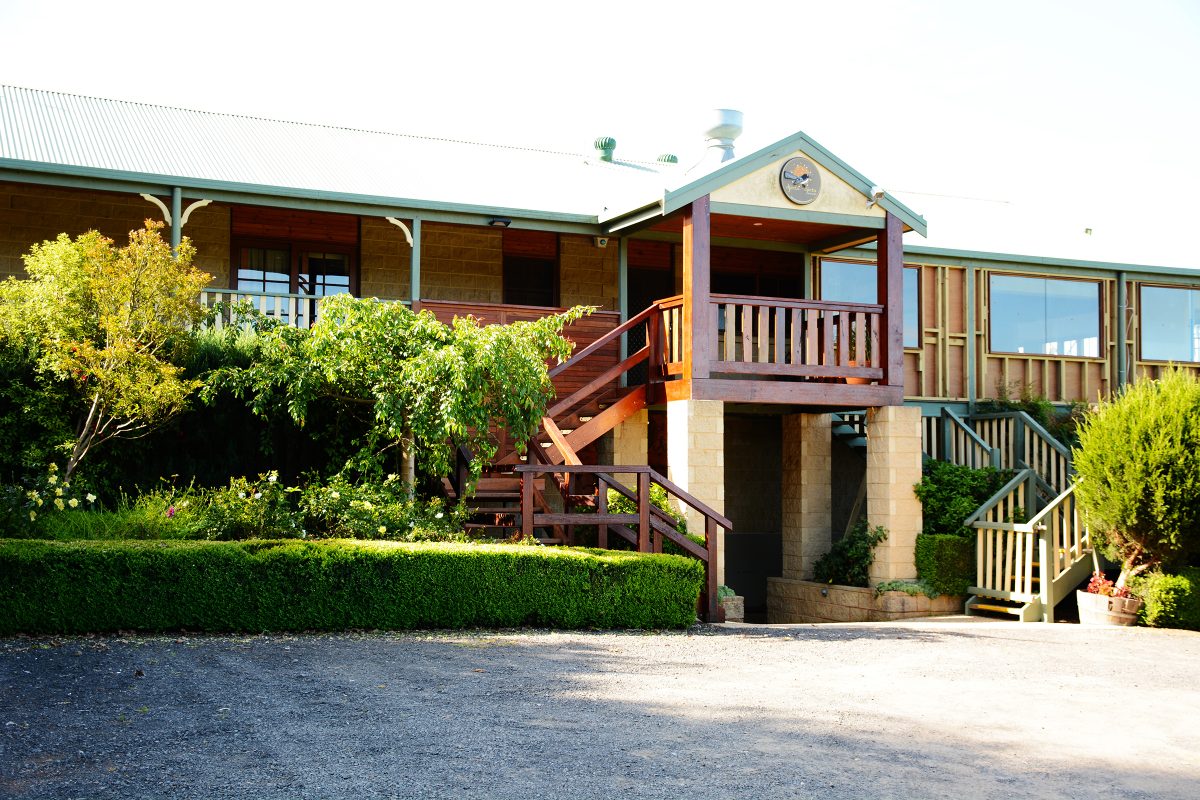 What a unique name, isn't it? Djinta Djinta (gin-tah gin-tah) is actually a distinctive sound that is made by the indigenous Willy Wagtails. This winery is a 10.5 acre picturesque property located within the Strzelecki Ranges and lies between Korumburra and Leongatha, just off the South Gippsland Highway.

The view is spectacular and we were blessed with a bright sunny day to walk around and enjoy the property. A stunning location for events especially weddings; I even told the husband that maybe we should renew our vows here.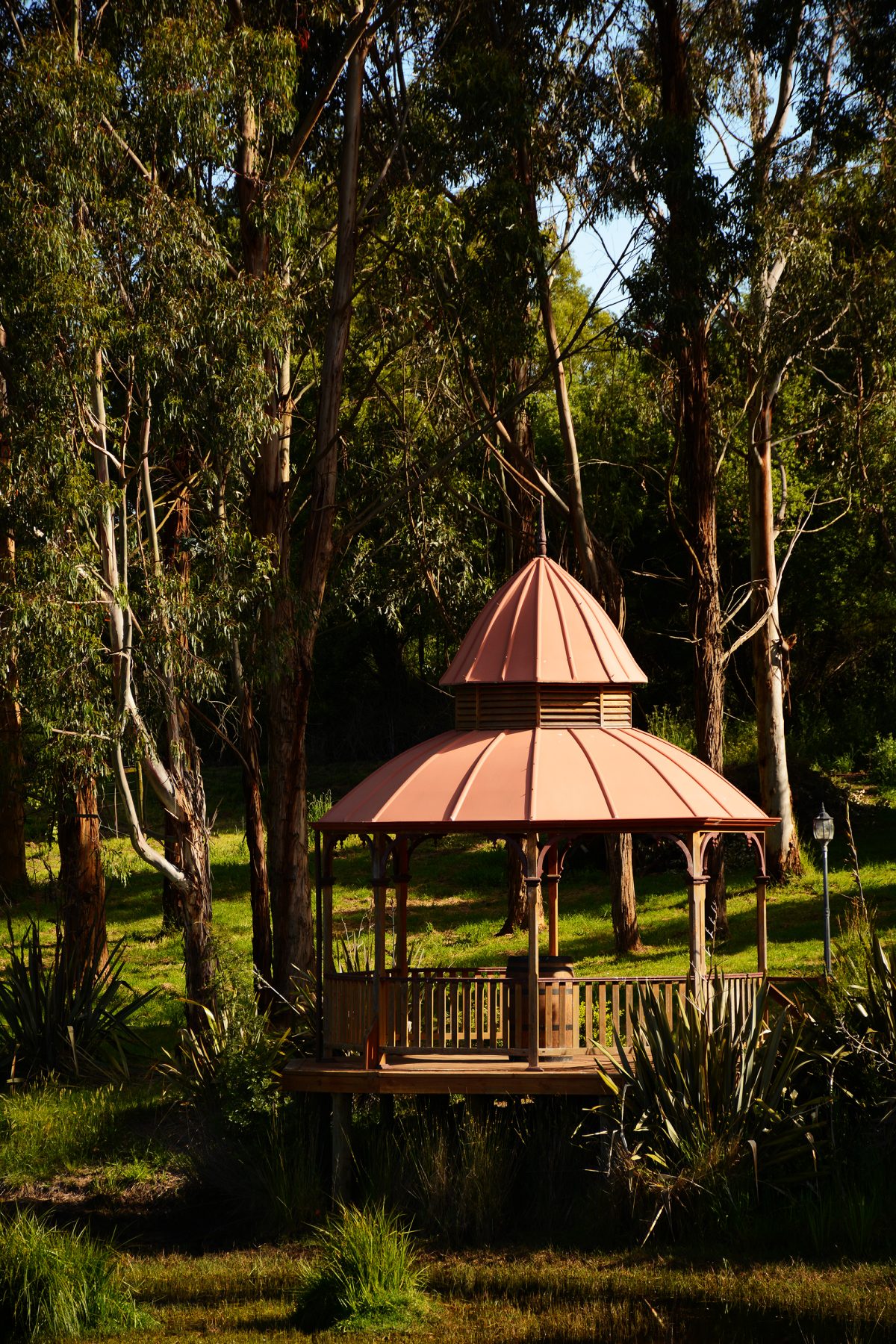 Unfortunately the cellar door, 'Wines of Armour Room' was closed due to an event so we couldn't do any tastings. Please do call up ahead and confirm about availability if you are interested in tastings. That was a miss for us as we were looking forward to this eagerly.

But the experience at deVine (Djinta Djinta) more than made up for this.

The restaurant is situated at the upper level of the main house and a beautiful barrel shaped door greets you at its entrance. The ambience at deVine is traditional and infused with a lot of warmth and comfort. All the wood paneling, rich colours and a well laid out space gives you a homely and welcoming feeling.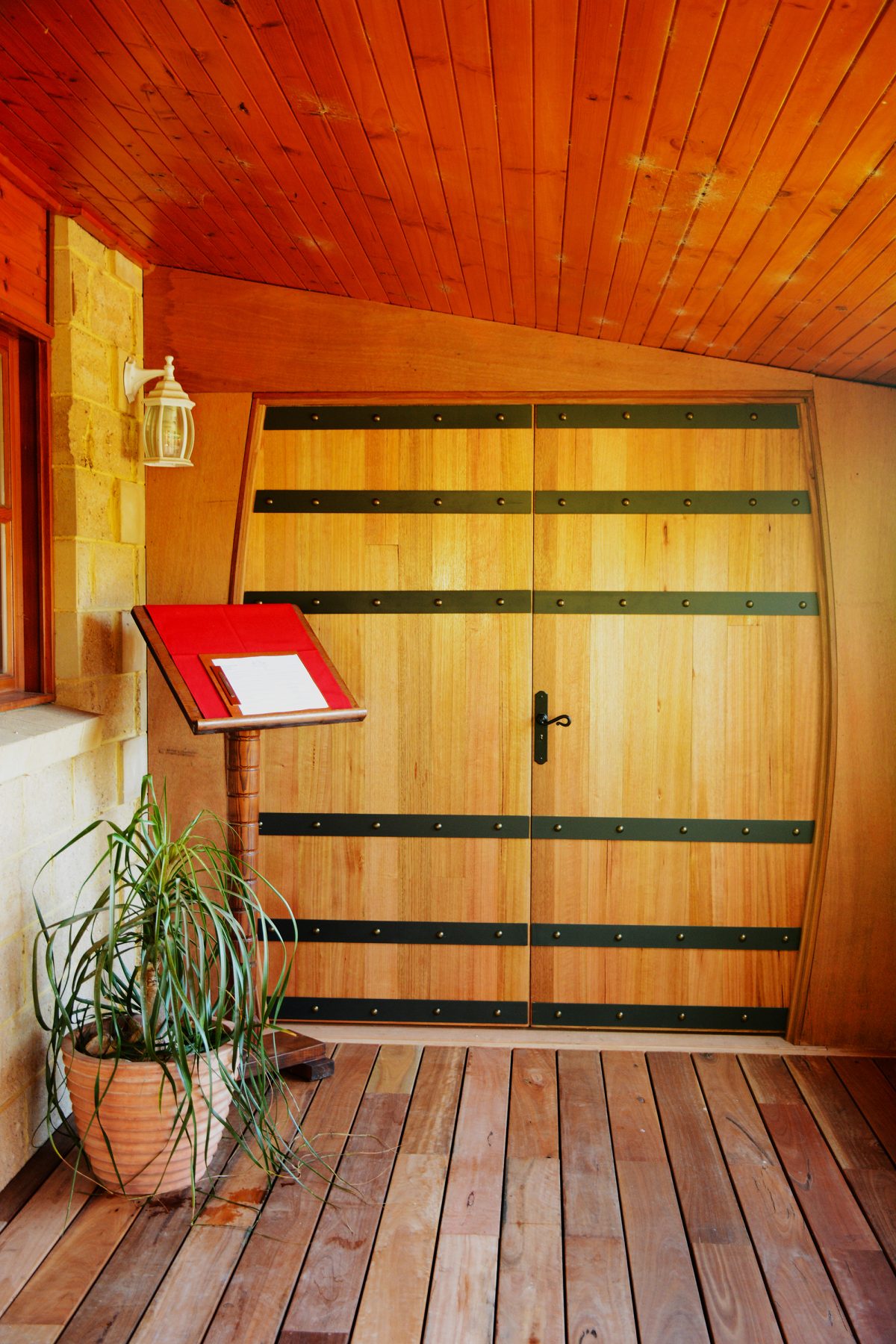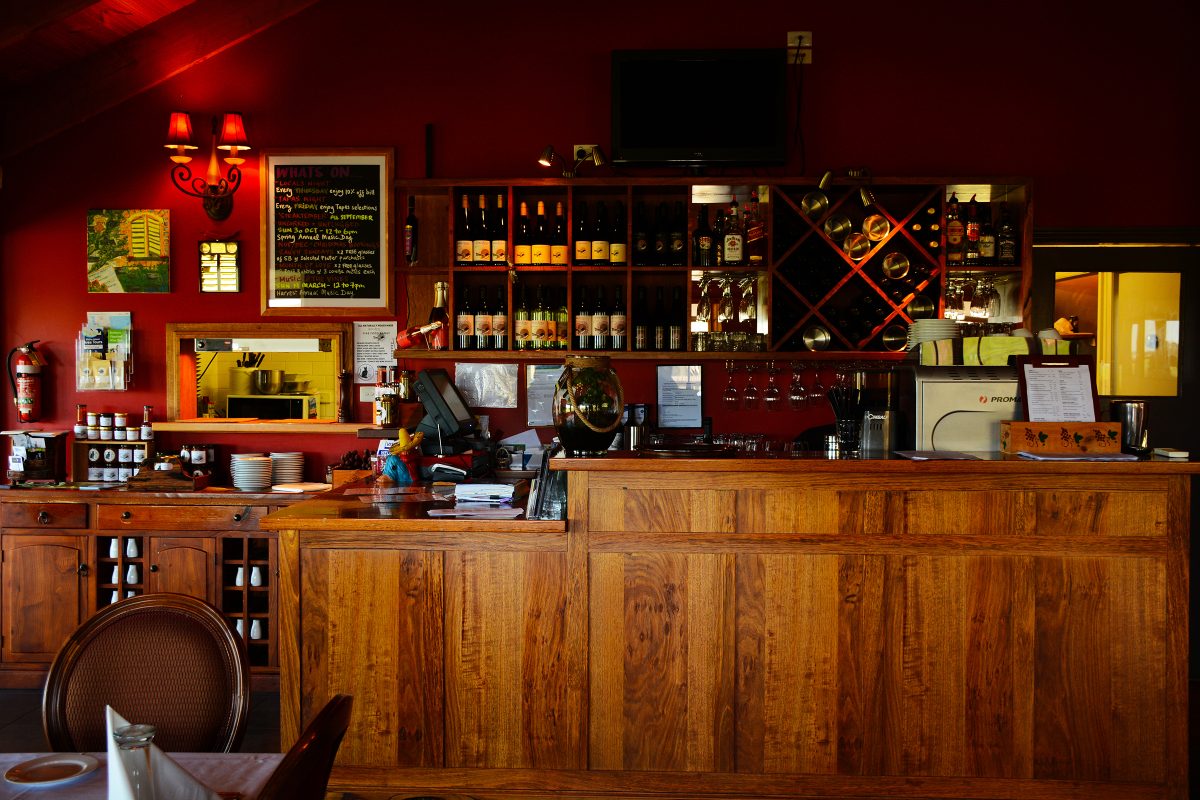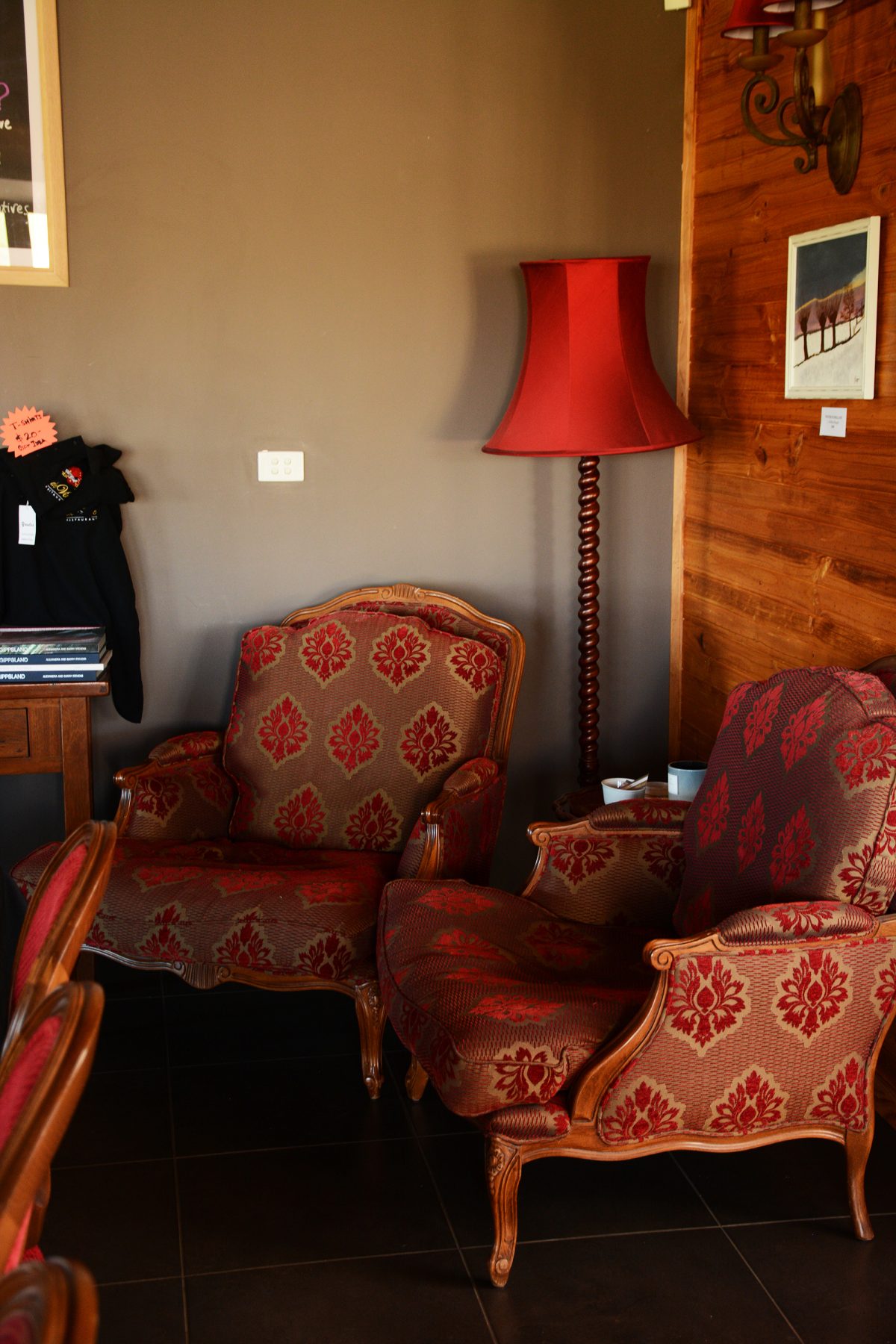 After a warm greeting by Eleonor who is part owner at Djinta Djinta, we were seated at a table overlooking the vineyard, a sight so spectacular that you could gaze at it for hours. A seasonal a-la-carte menu is available and there is also a special children's menu, vegetarian and vegan menu.

Since we couldn't enjoy the tastings, we got two bottles of wine based on recommendations Eleanor gave us after understanding our taste preferences and also our meal order.

The first was a bottle of 2014 Djinta Djinta Pinot Noir which had a strong, velvety and lengthy flavourful palate with hints of cherry, plum and cassis.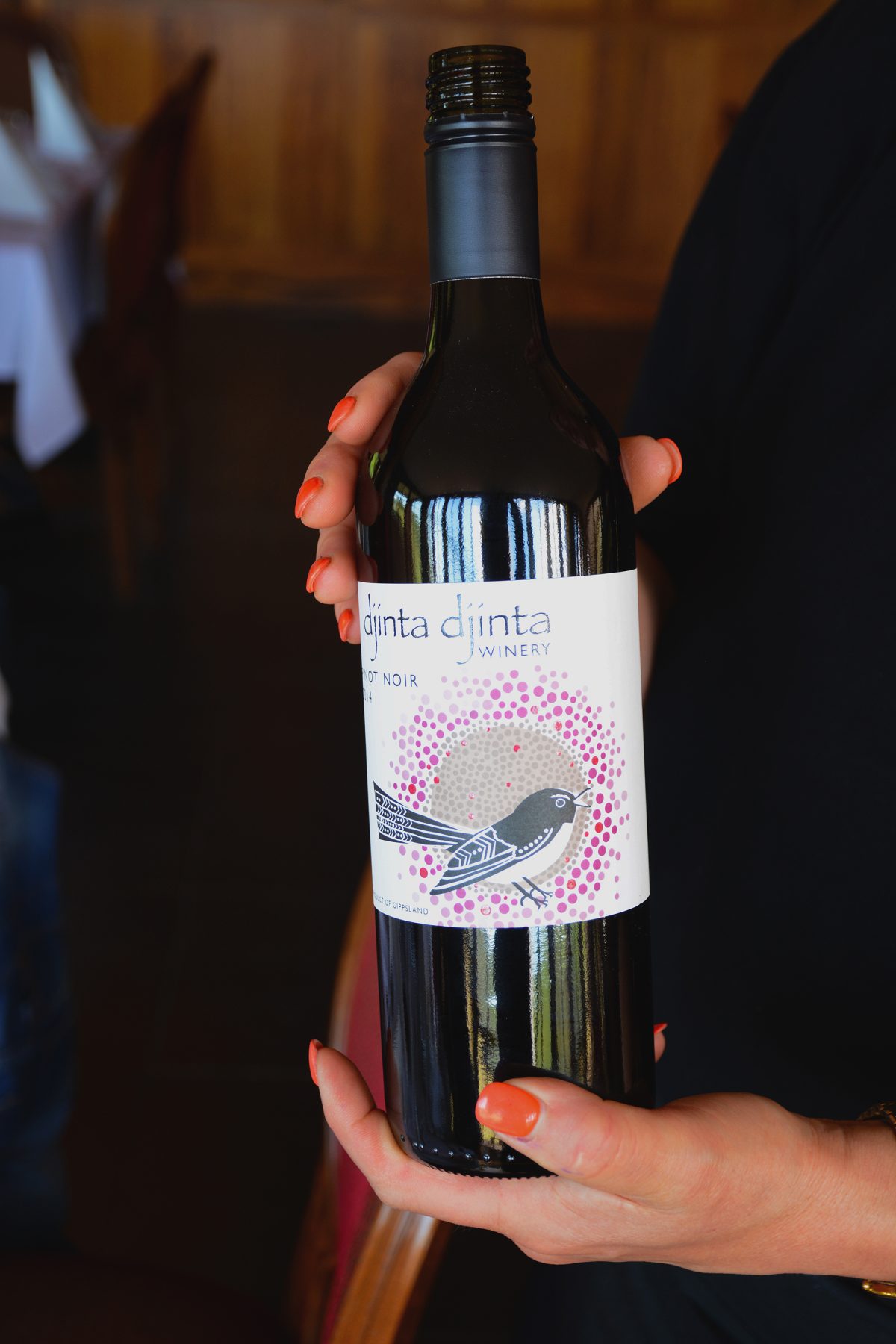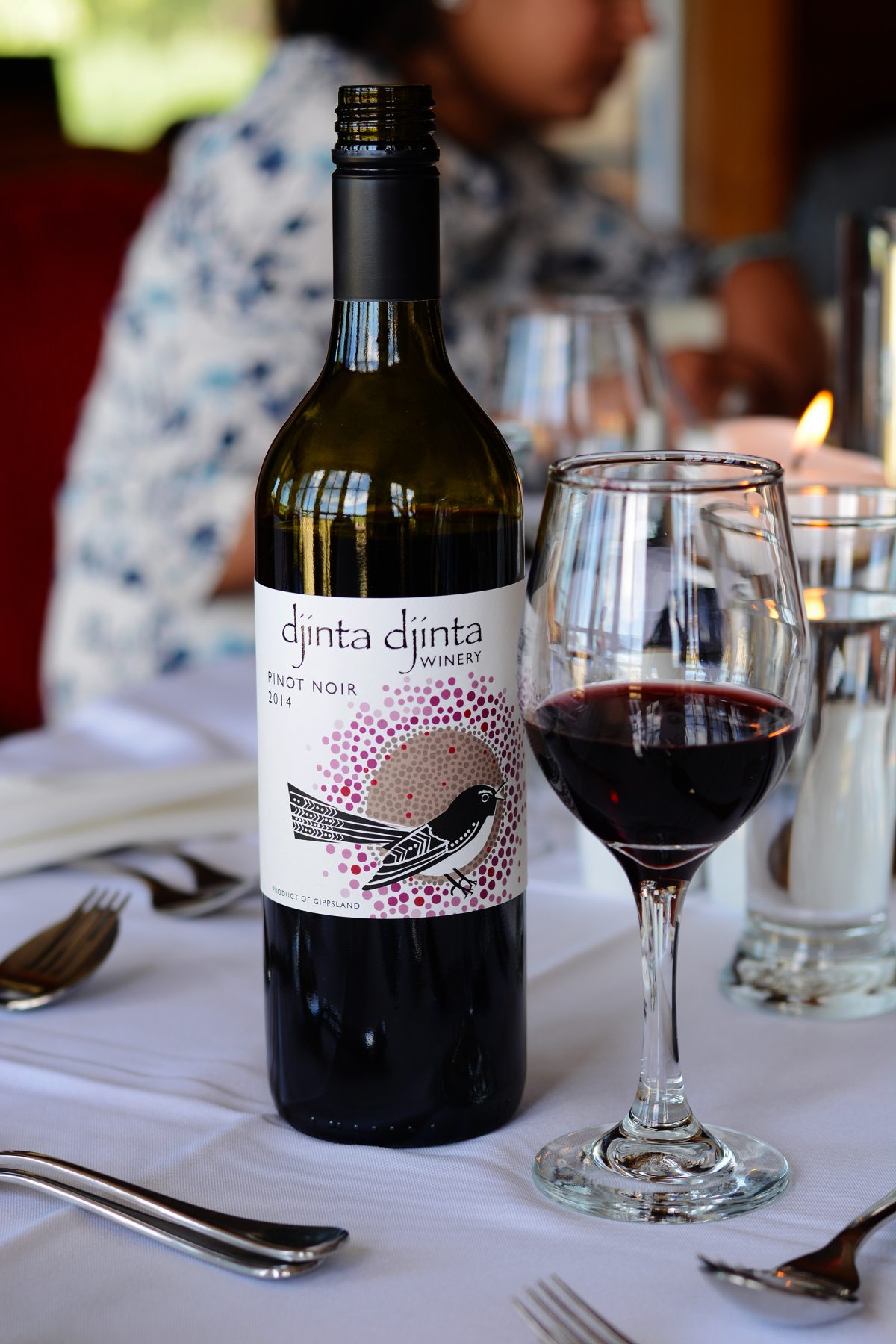 And the second was a bottle of 2013 Sweet Melody; a sweet, aromatic and refreshing white with floral and musk flavours. Hands down, the wine of the day and especially recommended for those who are fond of sweeter whites than the crisp dry ones. Loved it so much that we bought home an extra bottle for the festive season.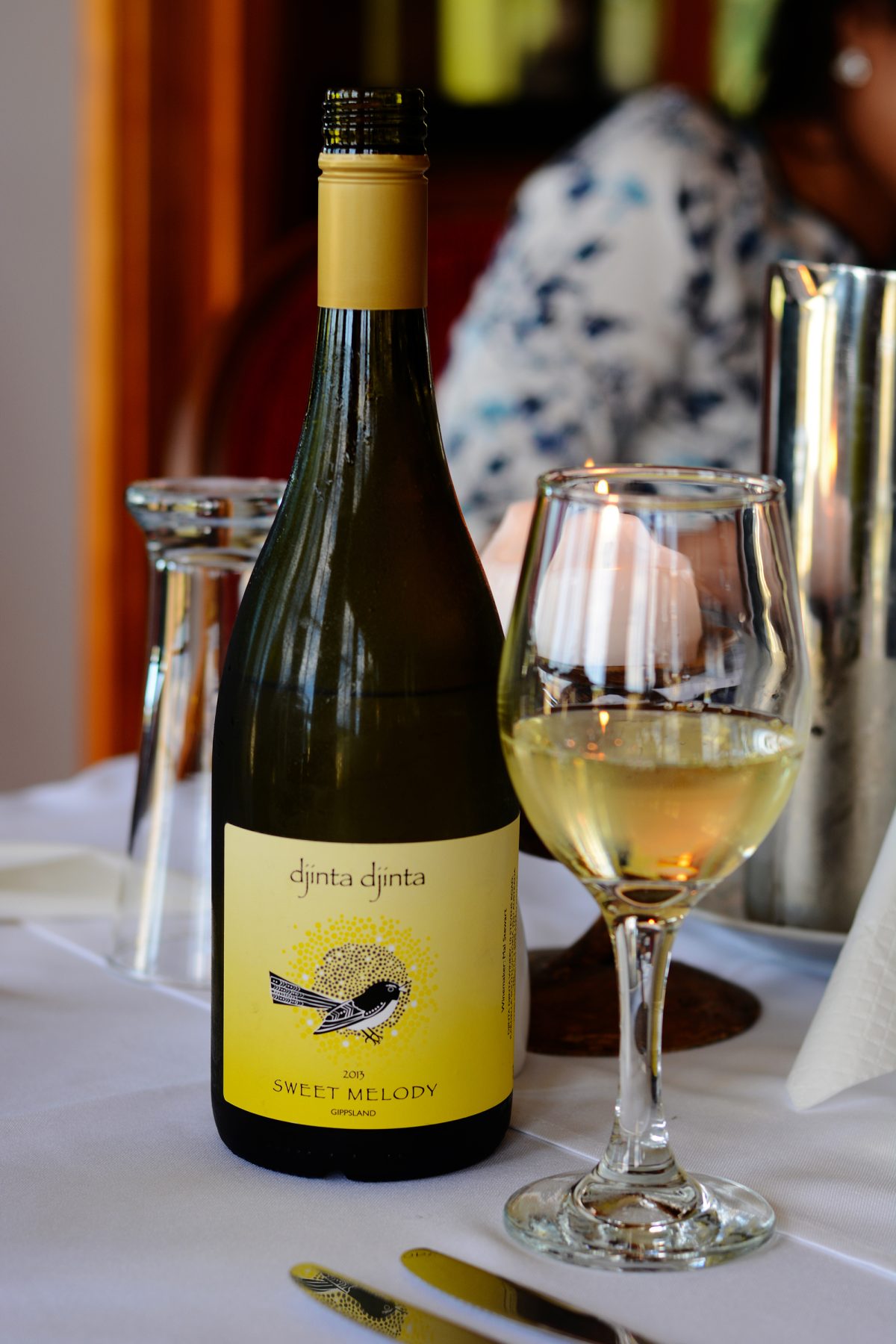 The luncheon menu had options for 2 and 3 course and with four of us, there were quite a few dishes we sampled.

The first entrée at Djinta Djinta was Housemade Hungarian Pork Sausage on Caramelized Onion drizzled with Romesco Sauce. Delicious was the verdict especially with the quality of the sausages really shining through. A great entrée which is not only flavourful but showcased the quality of ingredients.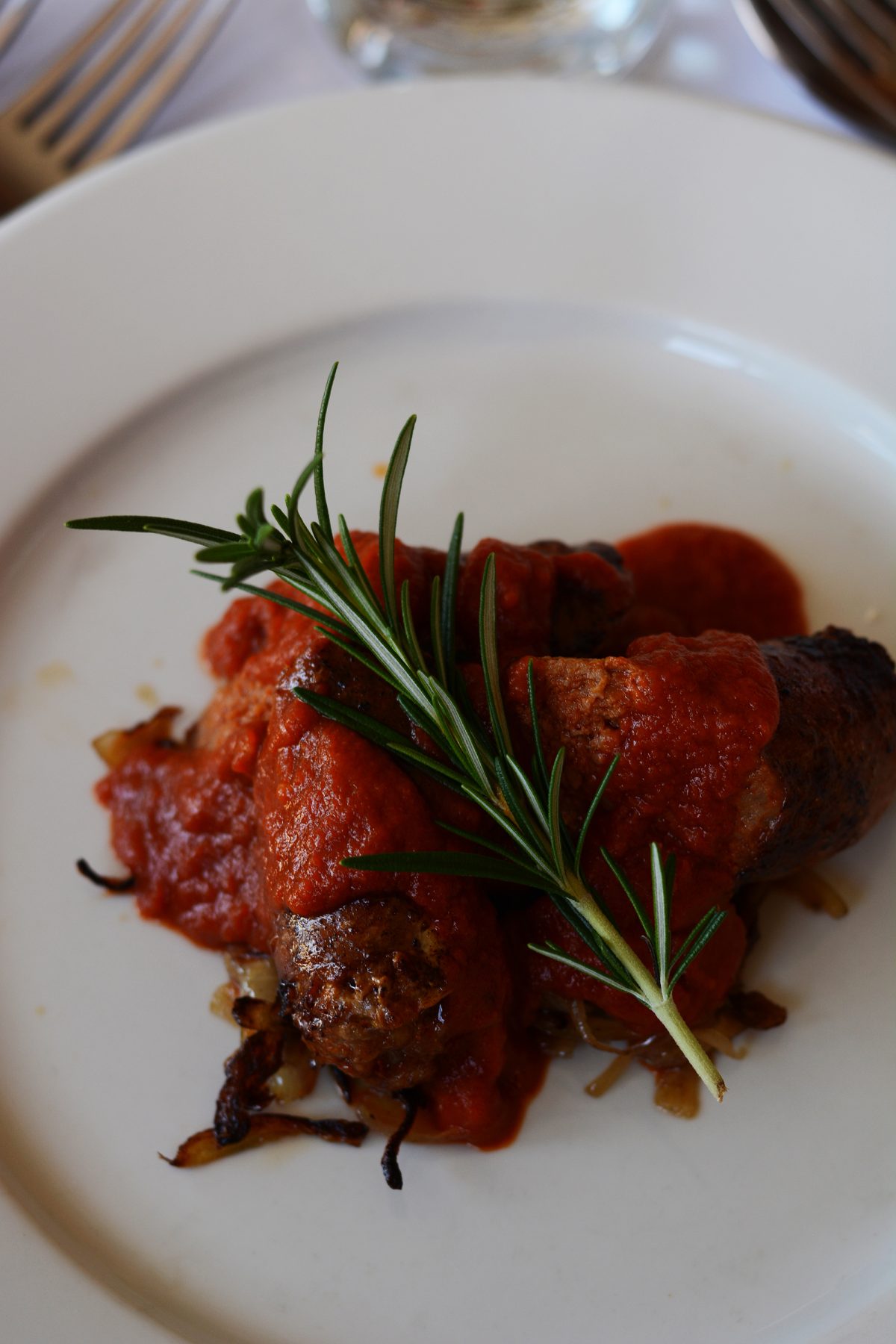 The next entrée was Beetroot, Feta and Toasted Cashew Salad with Lemon Vinaigrette and Housemade SourDough Crisps. I ordered this salad because it was a unique combination of flavours, one that I had never tried before. A stunning option for those who want to start off with something light and highly recommended if you are a vegetarian too.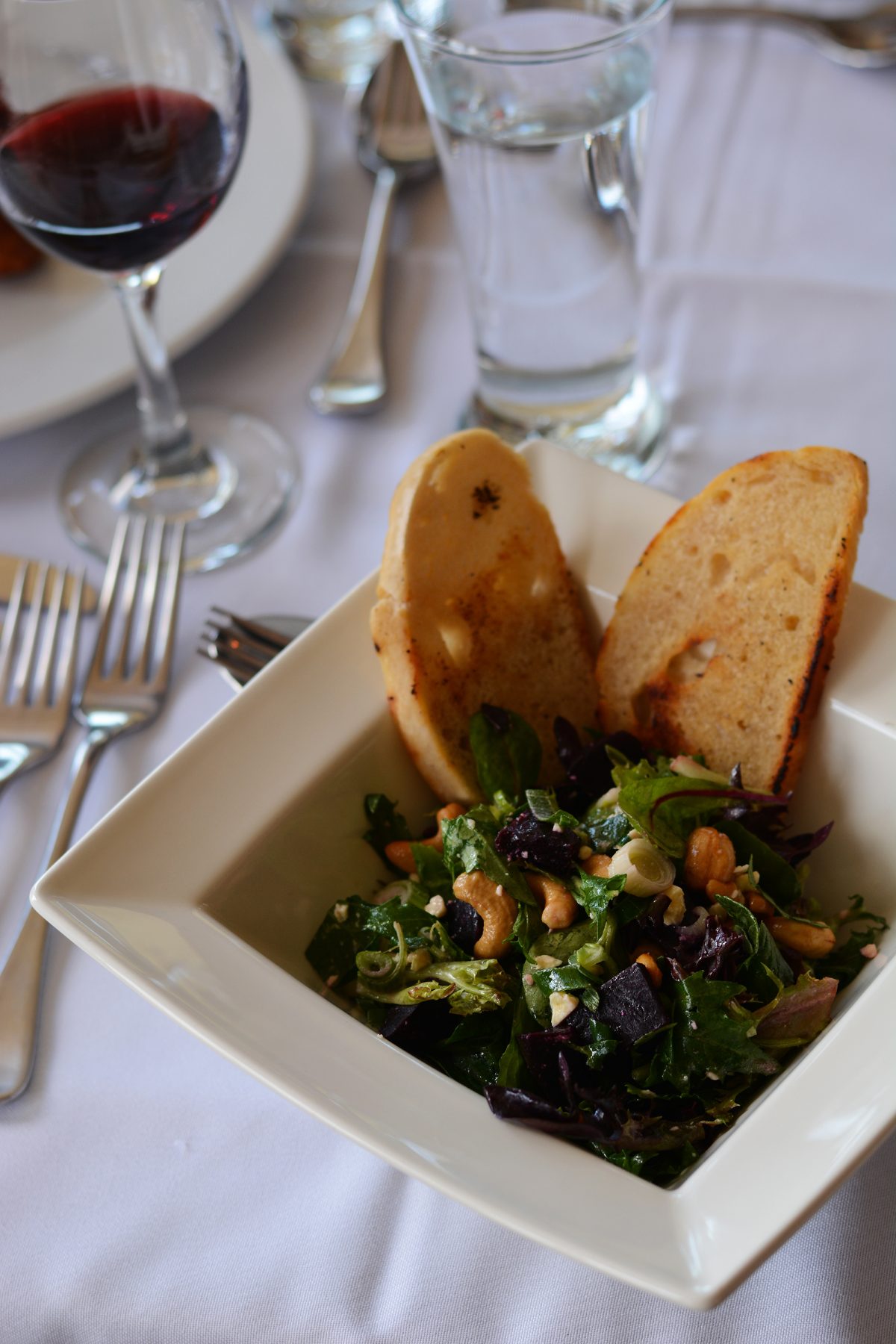 The third entrée was Pumpkin and Chickpea Fritters with Chilli Dressing and served with a Mixed Lettuce Salad. Yet another delicious vegetarian option, the fritters were so full of flavour with the chilli dressing complimenting the sweetness from the pumpkin.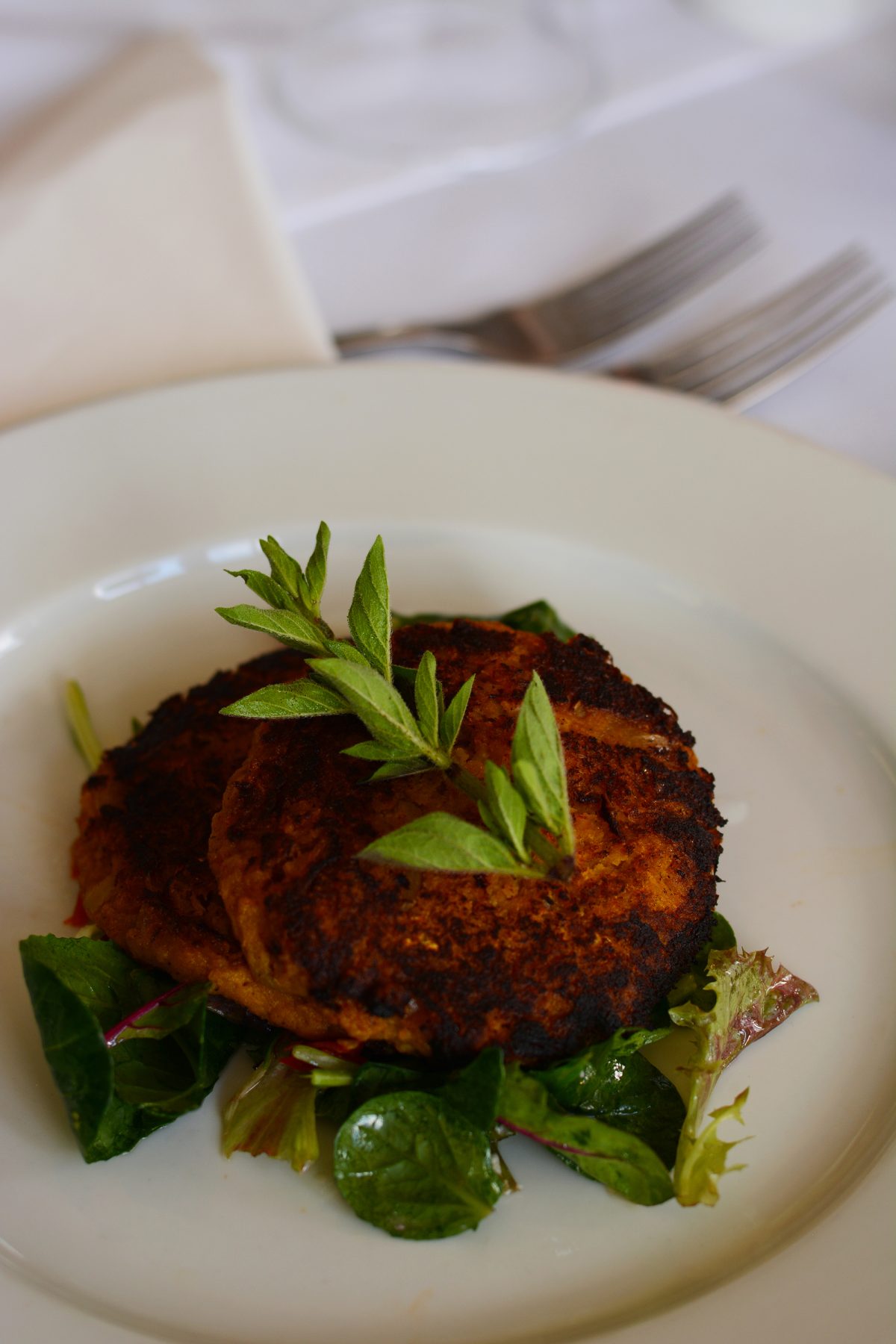 Time for the mains; we ordered two of the Pan Seared Meditteranean Salmon Fillet on Roasted Tomato, Eggplant, Zucchini, Onion and Olives topped with Tangy Lemon Salsa Verde. Cooked to perfection, moist and succulent salmon paired deliciously with the roast vegetables and tangy herby dressing. While it was perfect, I would have liked more of the salsa verde on the plate.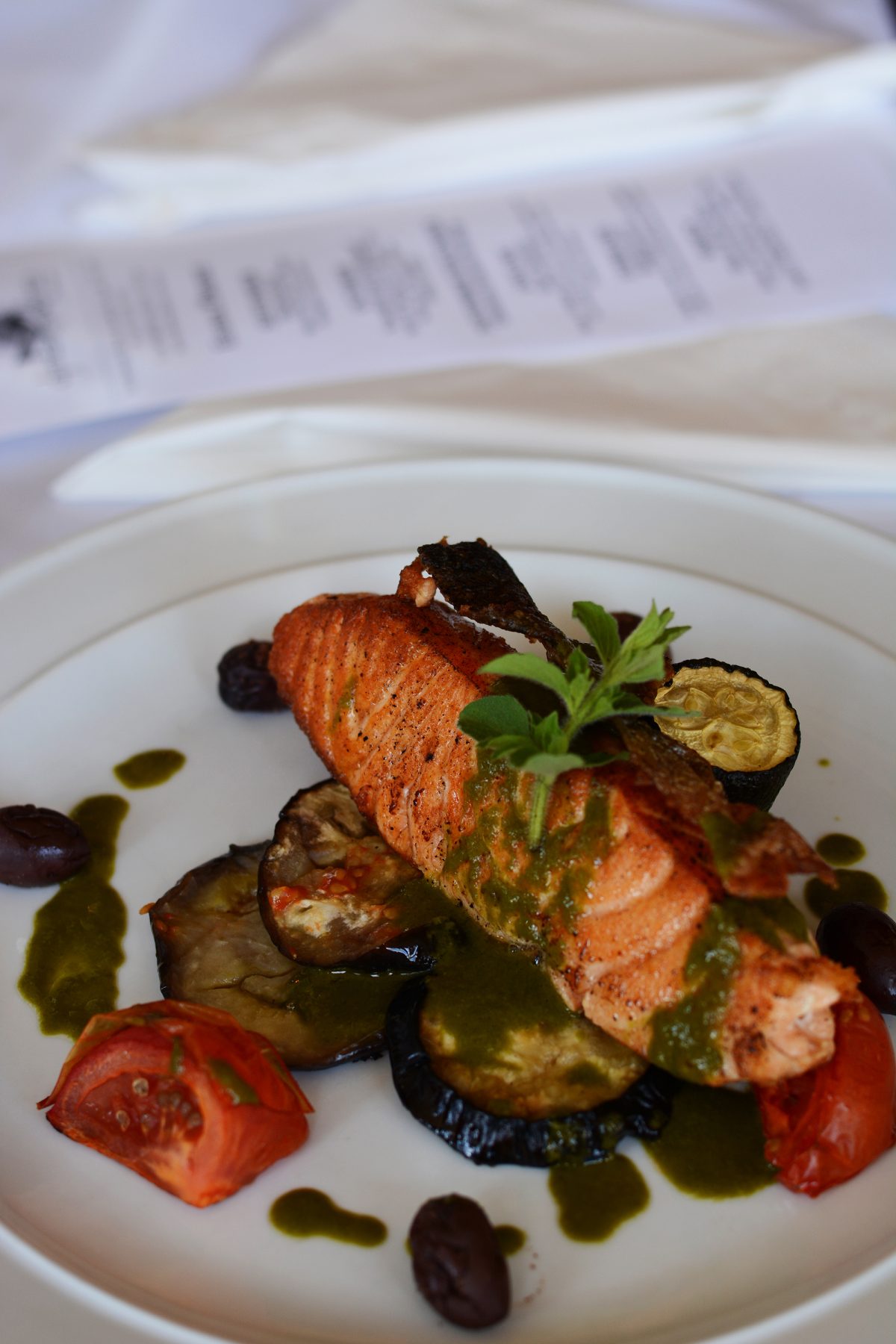 The next main dish to arrive at Djinta Djinta was the Marinated Roast Duck Leg in Sweet Spiced Pinot Gris with Plum Jus and Seasonal Vegetables. The duck was cooked perfectly and I loved that sweet spicy jus which went really well with the duck.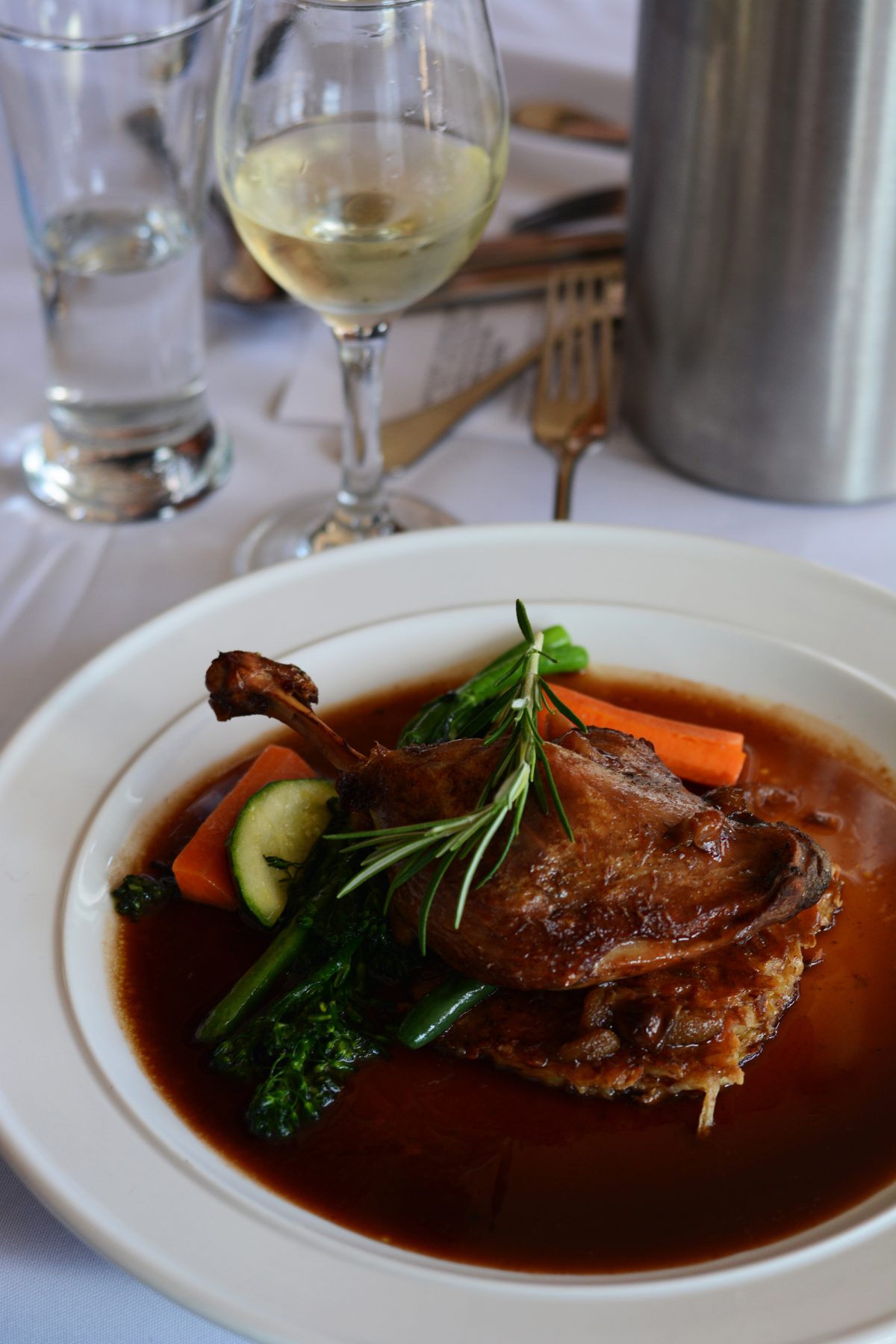 The vegetarian mains ordered was a Thai Coconut Vegetable Curry on Jasmine Rice. While it might not be an authentic Thai curry, it was definitely full of flavour especially that coconut broth; refreshing and delicious.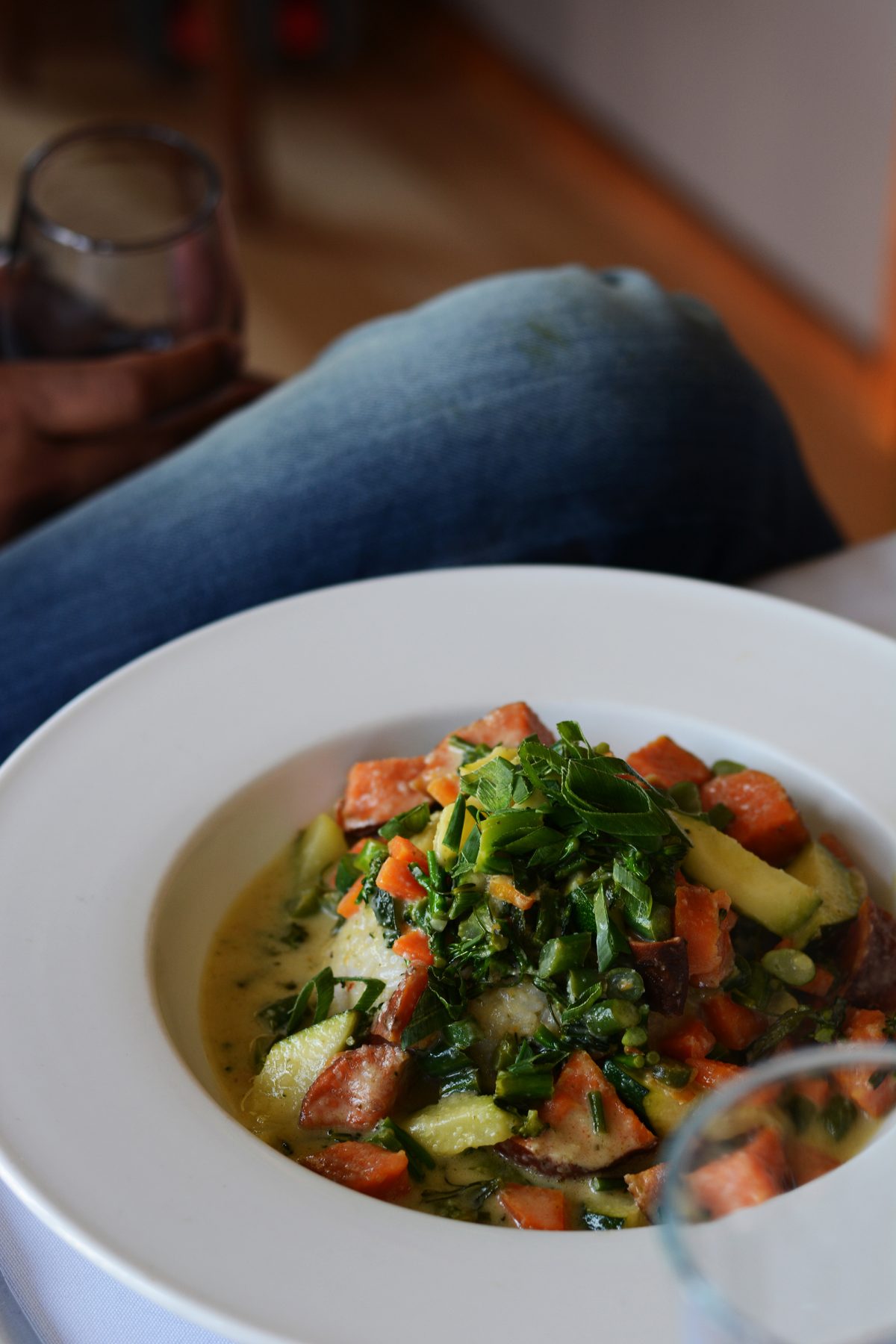 My little fellow chose the Gourmet Pizza with Ham, Cheese, Pineapple, Chicken and Olives. So happy to see that the children's menu gets the same attention as the adults. He was extremely happy and so were we; I even managed to sneak in a slice.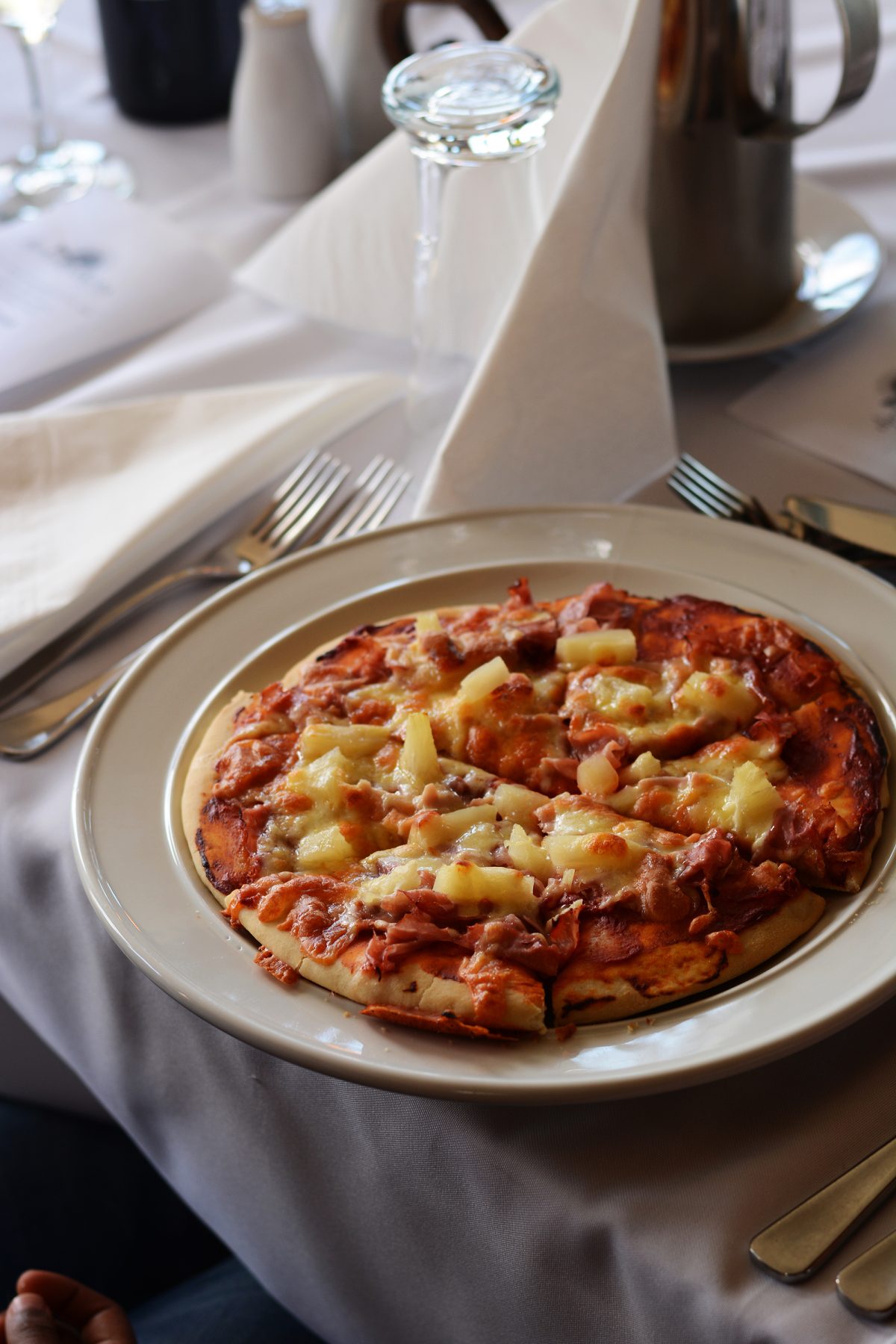 For desserts, the first one ordered was a French Fudge Chocolate Mousse in a White Chocolate Cup, Chocolate Shavings and Almond Tuille.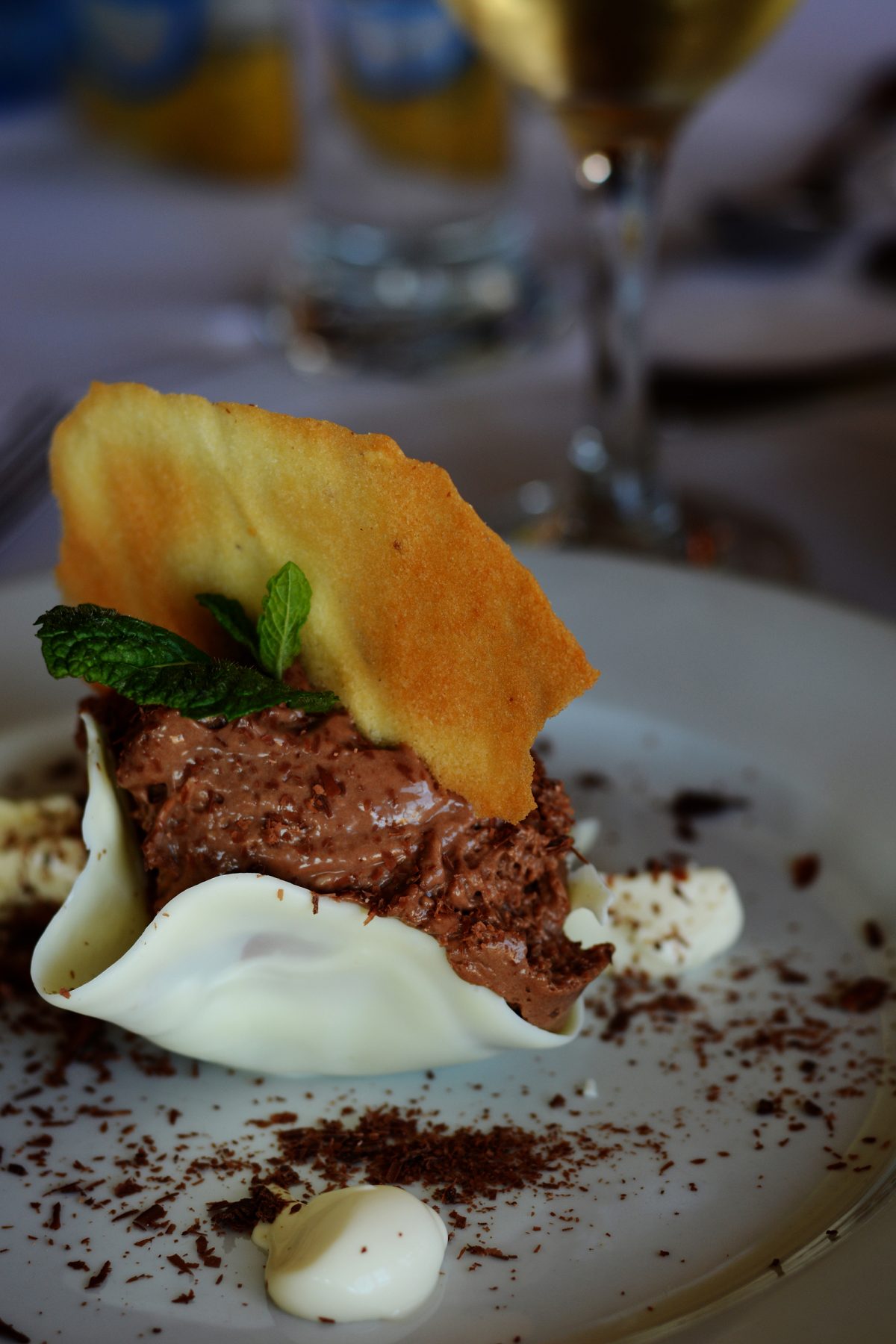 The second choice was the Nashi Pear and Blueberry Cobbler served with Vanilla Icecream.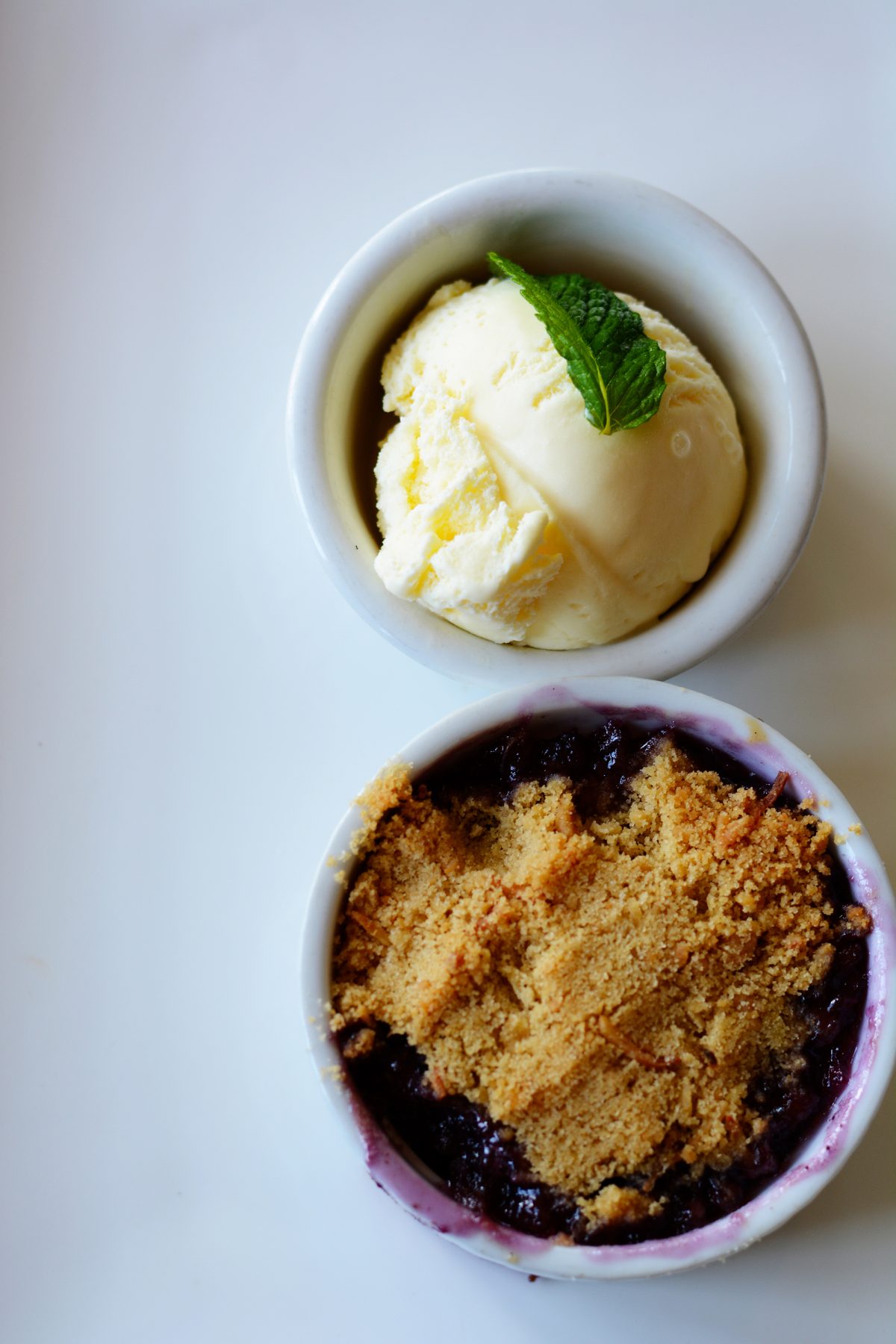 And the third was a Cacao Pudding served with Raspberry Coulis and Fresh Strawberries.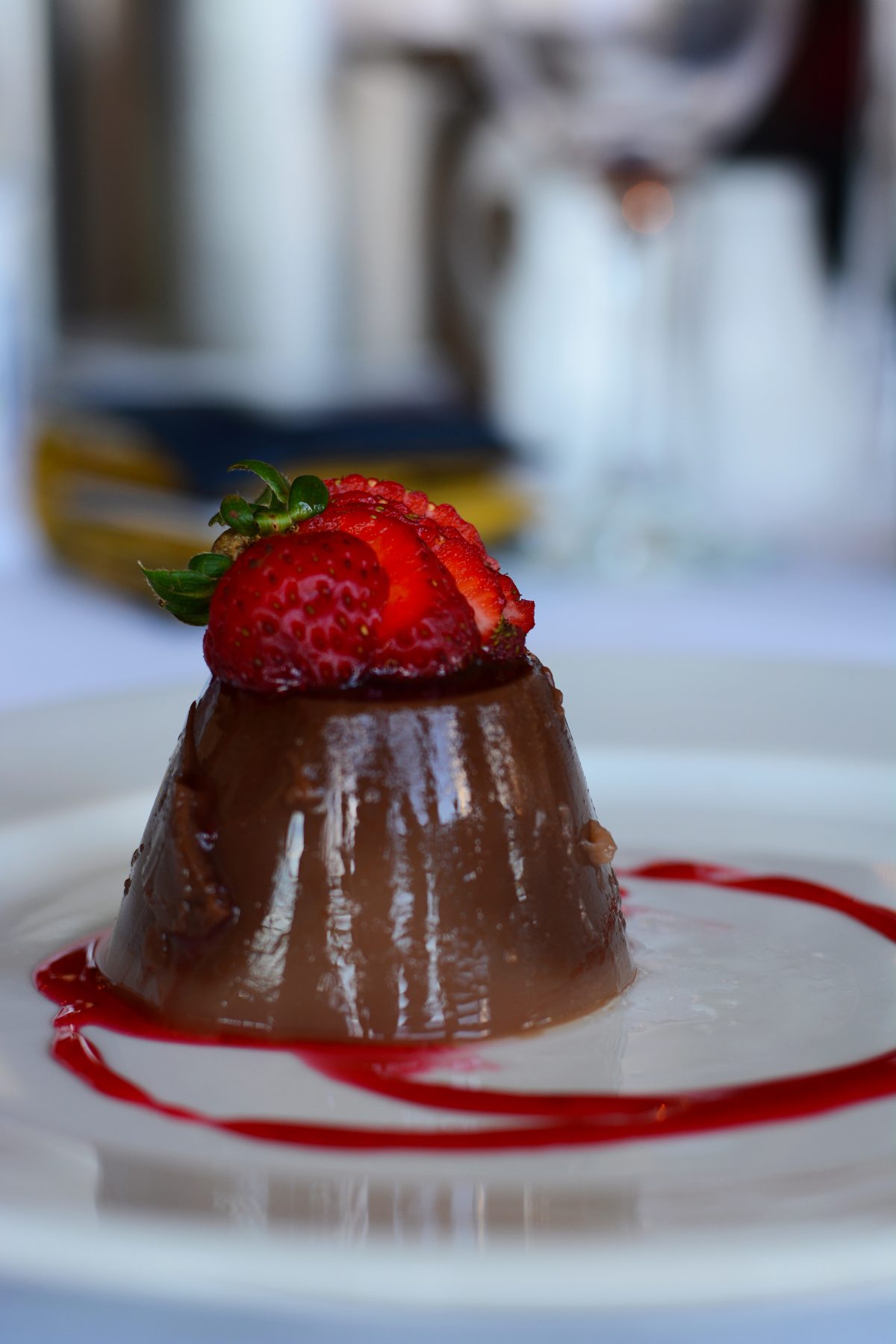 There was utter silence at the table after the desserts arrived; in fact everyone was impatient for me to finish my photography so that they could tuck in. Unanimously, the dessert course was acknowledged as the best course of the day (not by me, I am a savoury girl). And every single plate went back polished off. It would be hard to pick a favourite as all of them were delicious but I thoroughly enjoyed the Nashi pear crumble which was so warm, fresh, not too sweet and dancing on your tastebuds with that cold icecream. Highly recommend all three.

So happily fed, we thanked Eleonor for a wonderful time and then strolled around the Djinta Djinta winery a bit. While everyone else settled in the shade for a bit of rest, I decided to explore where the vines grew and spotted these baby grape bunches. My first ever experience!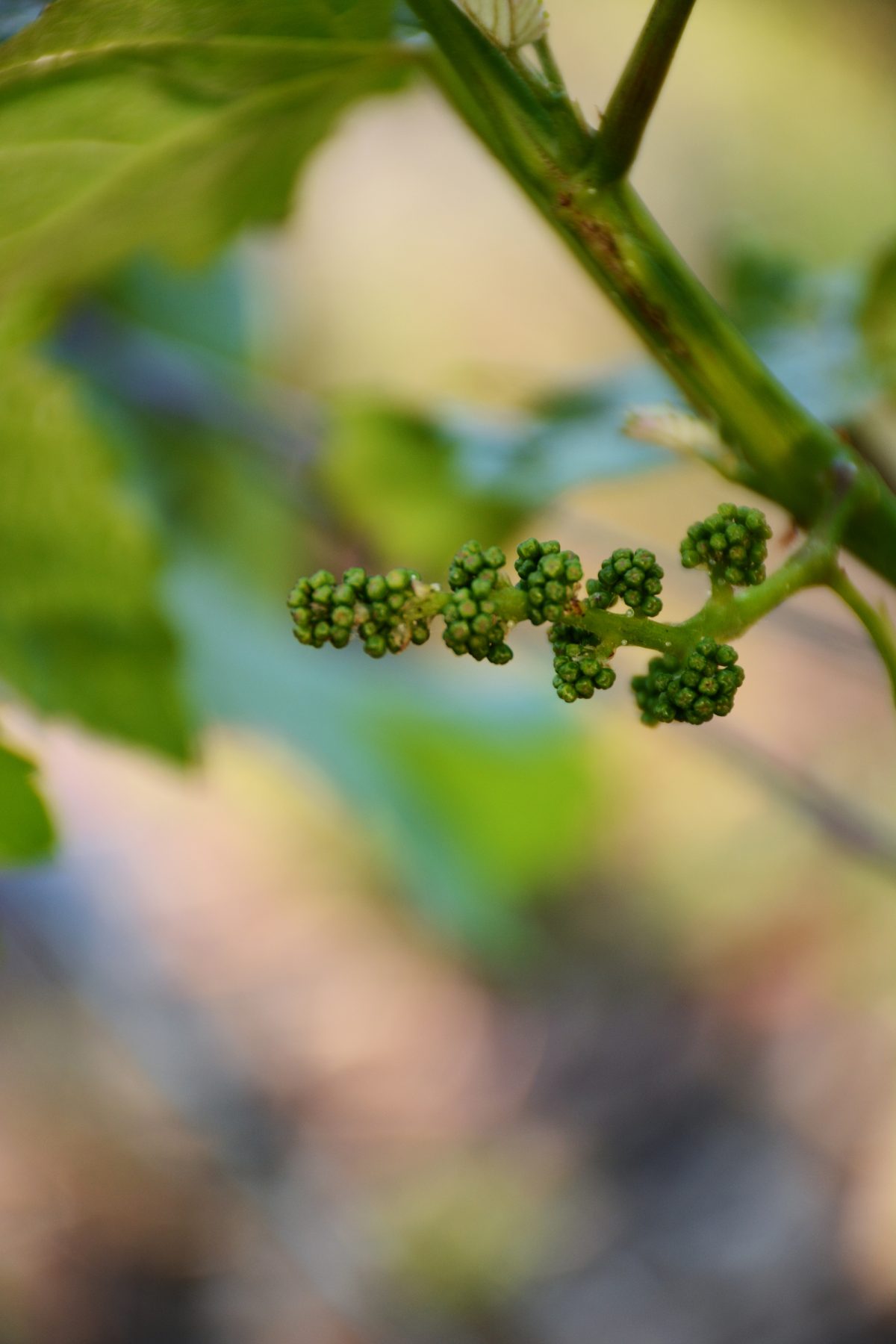 I strongly encourage all of you to visit Djinta Djinta; it could be a day's journey in itself or as part of the South Gippsland wine trail or perhaps clubbed with your Phillip Island trip. Djinta Djinta also hosts different types of food events at the restaurant like the Friday Tapas nights.

Djinta Djinta Winery
10 Stevens Rd
Kardella South VIC 395
Website: https://www.djintadjinta.com.au/