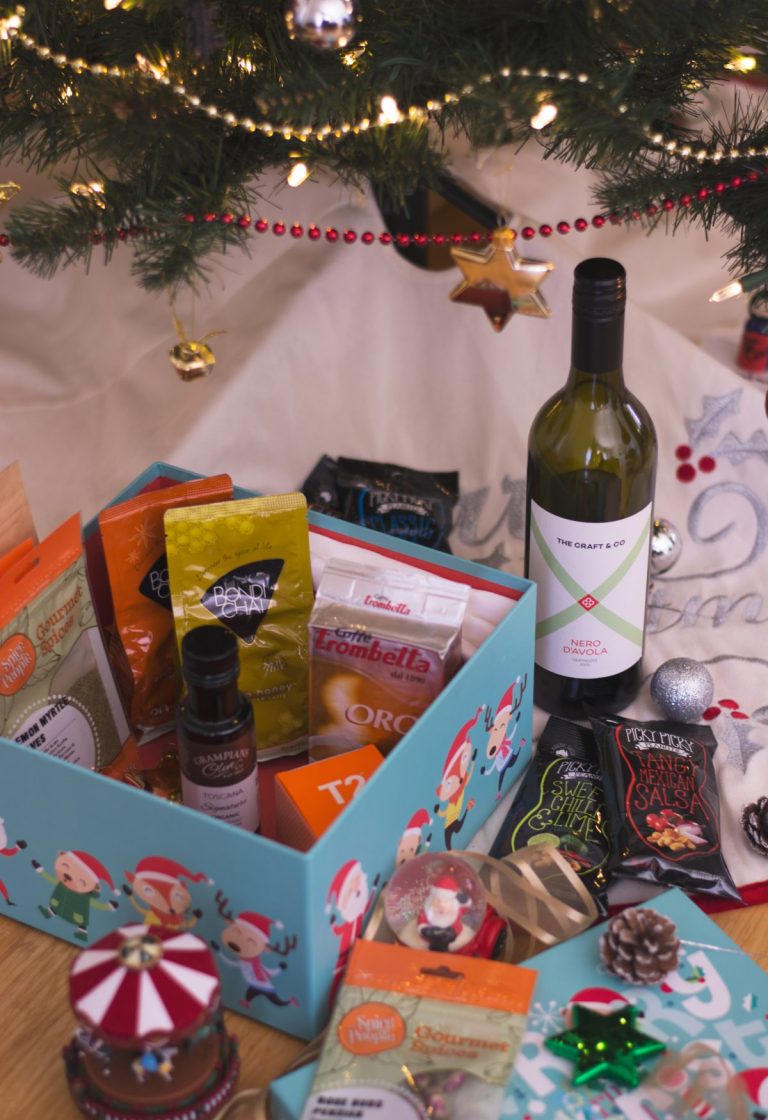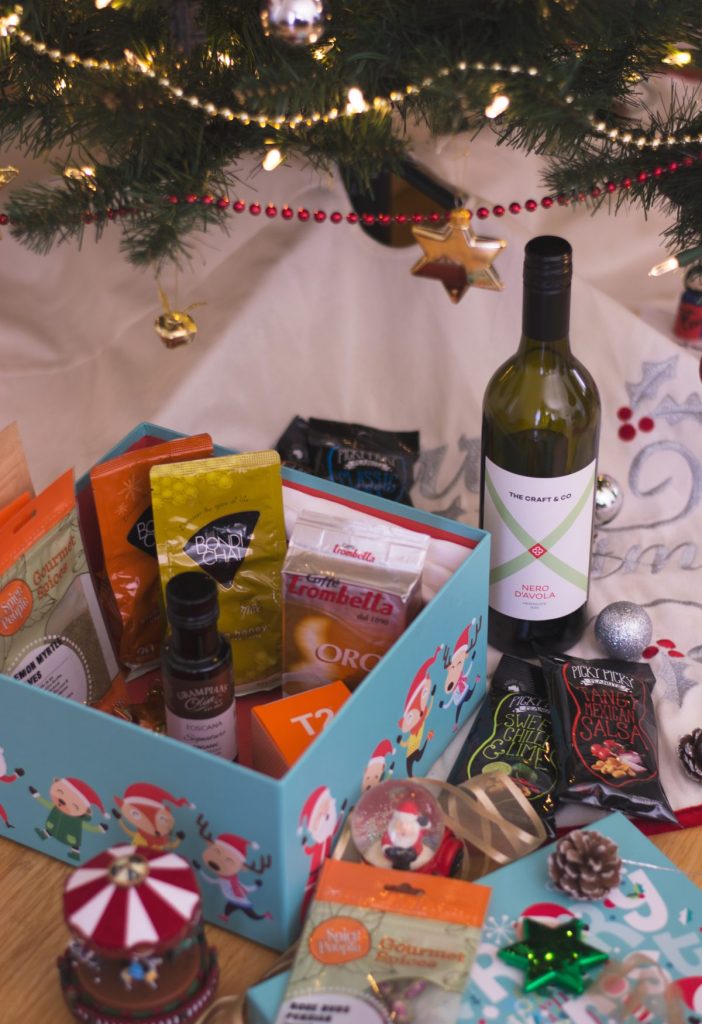 I know it's late for a gift guide but hey, I am sure there are plenty of last minute shoppers out there. And I really wanted to do this for all the food lovers out there who are looking for something unique yet simple and affordable for their food loving friends. And in Australia, we are indeed spoilt for choice.
So without much chit chatting, let's get onto the task. And remember, there is an amazing food hamper waiting for you at the end of the post; you don't want to miss out on this one.
The Spice People (Spices & Blends)
Based out of Melbourne, Liz Edgecombe is a passionate spice evangelist and my go to spice expert. We can talk for hours about spices, blends and flavour combinations. I have been personally using their spices and blends for more than 2 years now and vouch for the quality and freshness. In fact, 90% of all the whole spices I use are bought from The Spice People and I also buy many of their unique blends like French Vadouvan Curry, Greek Gyros etc…. So do check out their online store for some great deals and spice up your lives this festive season.
(The Spice People have also kindly sponsored 3 spice packs for the food hamper which you can check out below)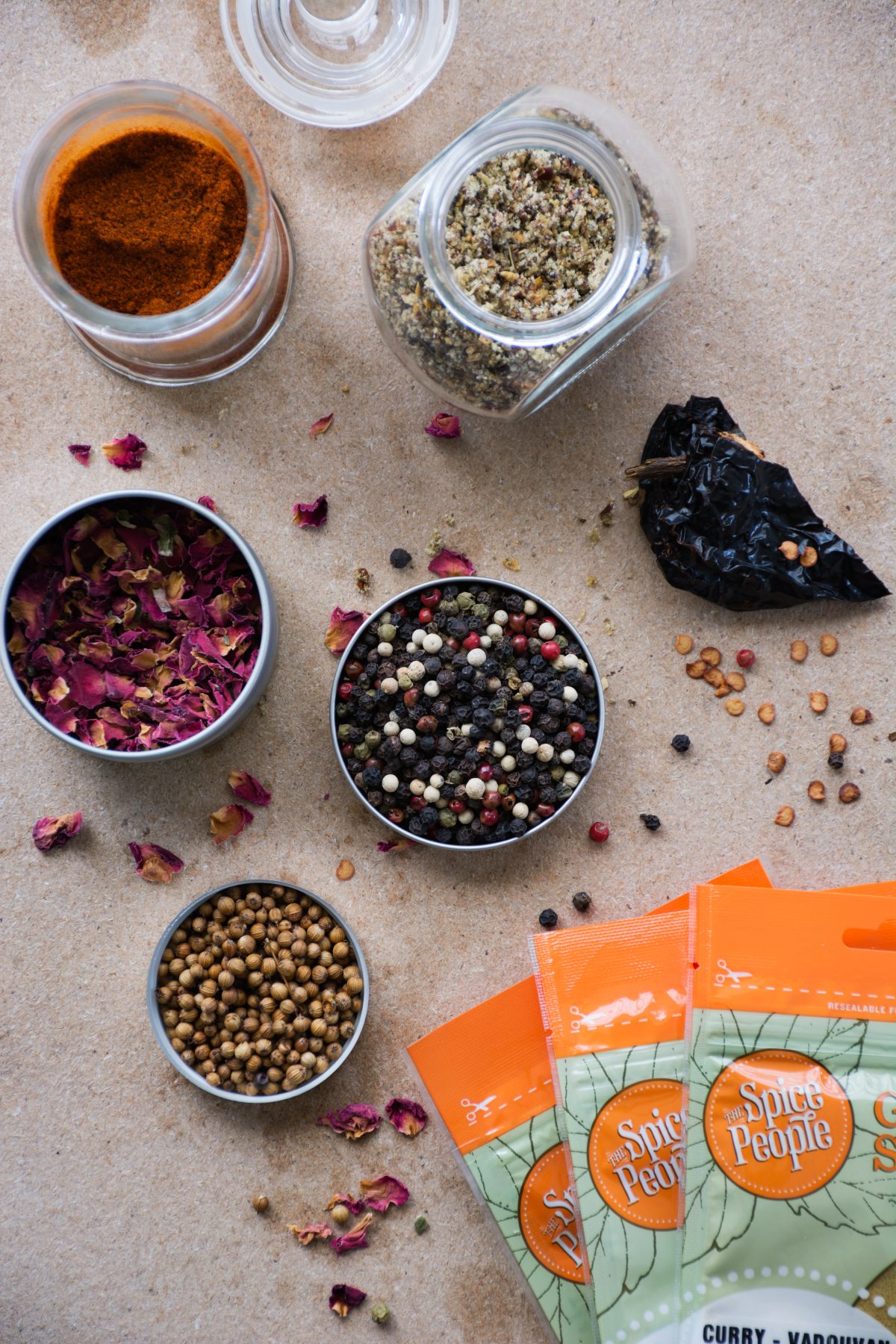 Eat me Chutneys (Chutneys & Preserves)
Most of you would have read my recent post about Eat me Chutneys. An epic social project for rescuing the bruised and unwanted fruits and veggies thereby tackling food wastage. Organic, fairtrade and sustainable, a jar of Eat me Chutneys is a perfect gift for any food lover. Currently, they are even offering complimentary shipping so don't waste your time!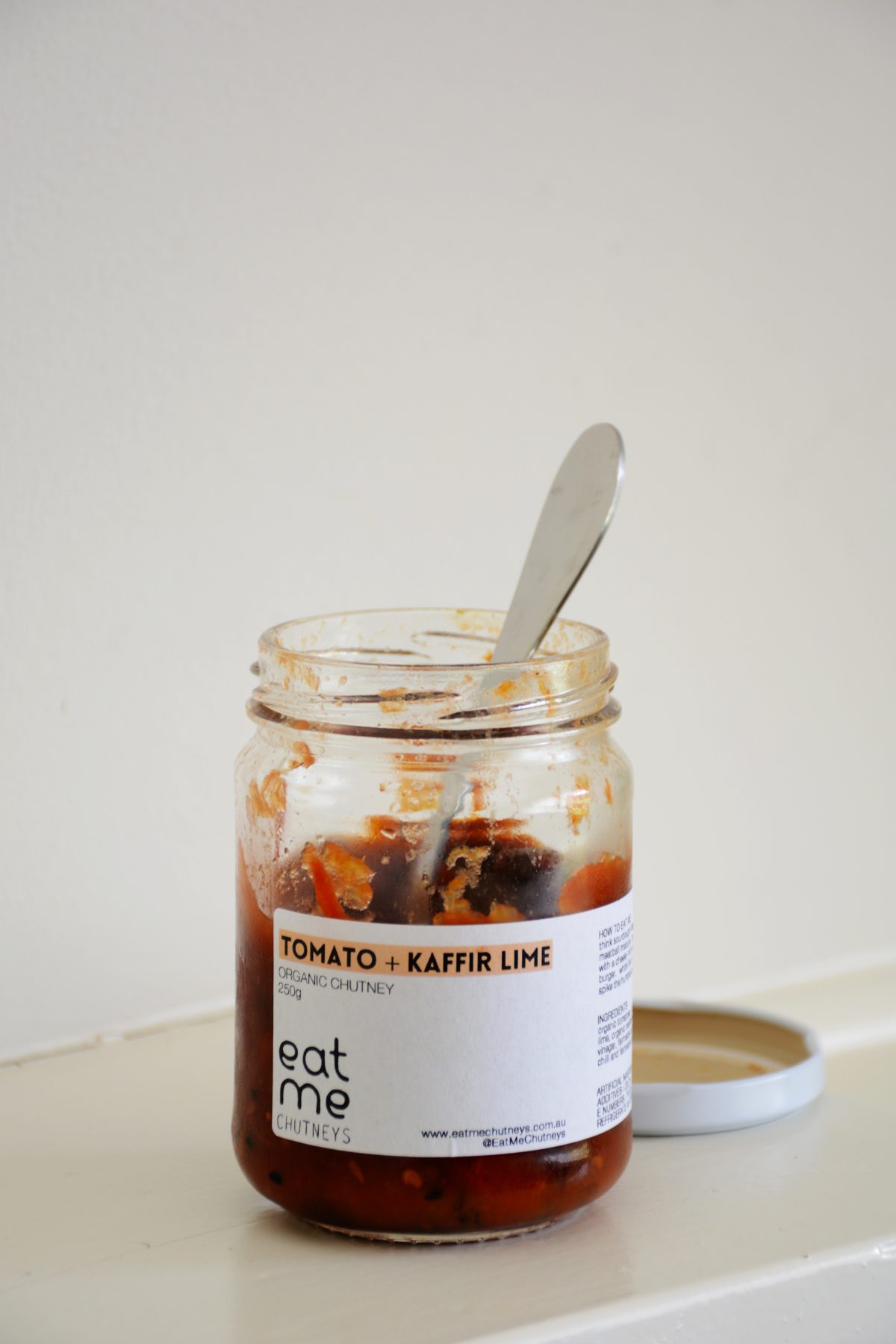 Smoke and Roast (Flavoured Salts)
Are you a fan of smoked and flavoured salts? Then this is a great choice not just as a gift but also to use during this festive season. My favourite is the curry flavoured salt (of course!) which can transform your steaks, lamb ribs or seafood into something magical. Absolutely recommended for the barbeque season. Do check out this recipe that I did using the curry flavoured smoked salt.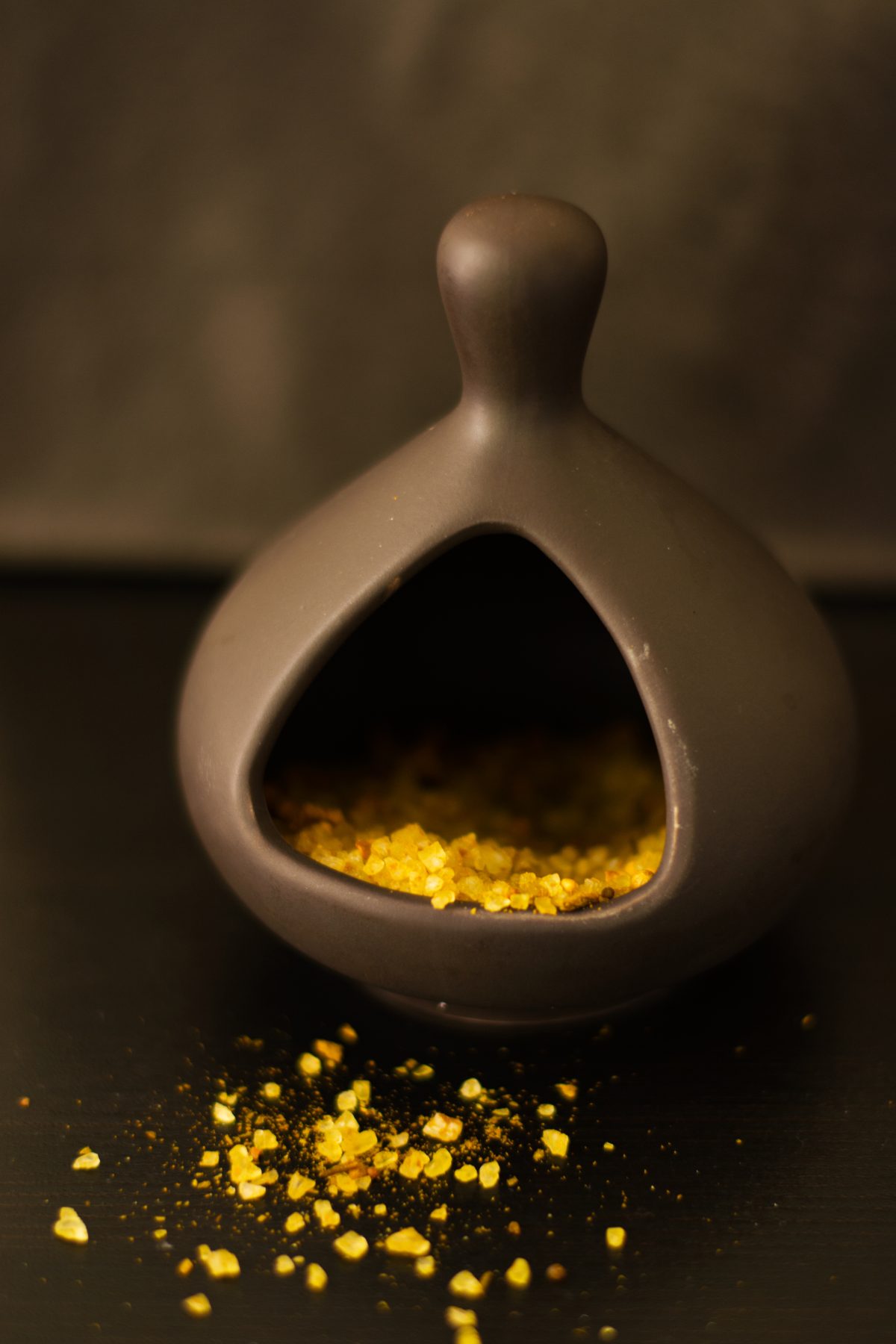 Bondi Chai (Chai Latte)
Got a chai latte lover at home? Then a pack of the Bondi Chai is the best gift you can give this Christmas. It is Australia's most awarded chai latte and comes in two delicious flavours – Club Cinnamon (my favourite) and Vanilla Honey. With very less sugar and naturally sweetened with Australian honey, the Bondi Chai is also gluten free and Halal certified. While the hubby enjoys this as a traditional chai latte, I enjoy it in my smoothies like this apple pear chai latte smoothie with a touch of cinnamon.
(Bondi Chai has kindly offered 2 packets of their chai lattes to be part of the giveaway hamper)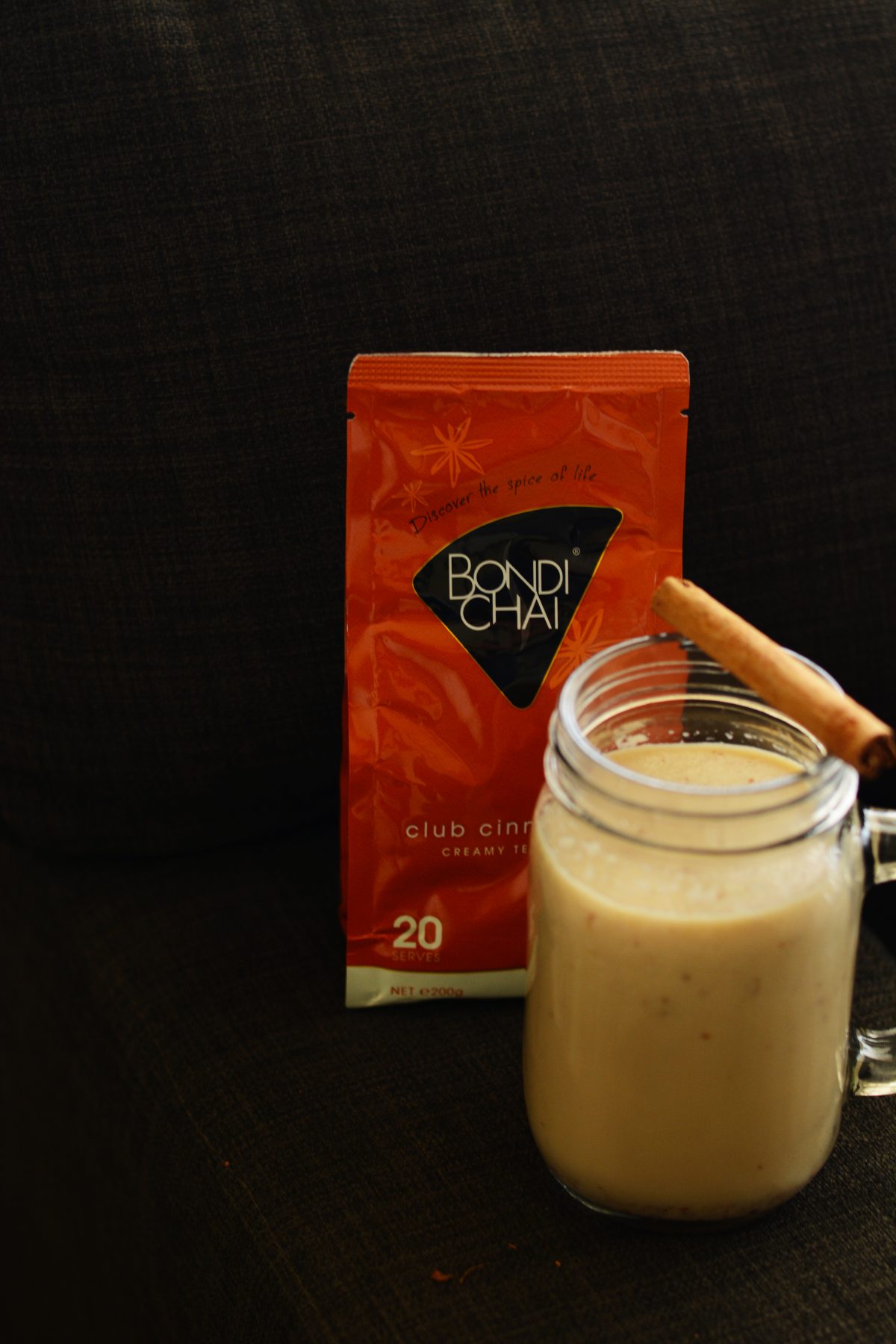 Picky Picky Peanuts
There is no way you will have a party without featuring the nuts (unless you have an allergy). So this festive season, let's binge on some delicious Australian peanuts from Picky Picky. Such a cool name! Available in 5 different flavours – savoury honey roasted, tangy Mexican salsa, sweet chilli & lime, classic sea salt and sea salt & pepper. Delicious and locally made, these make excellent gifts and also great to serve at parties.
(And one lucky person will get to enjoy all the five flavours as part of the food hamper giveaway)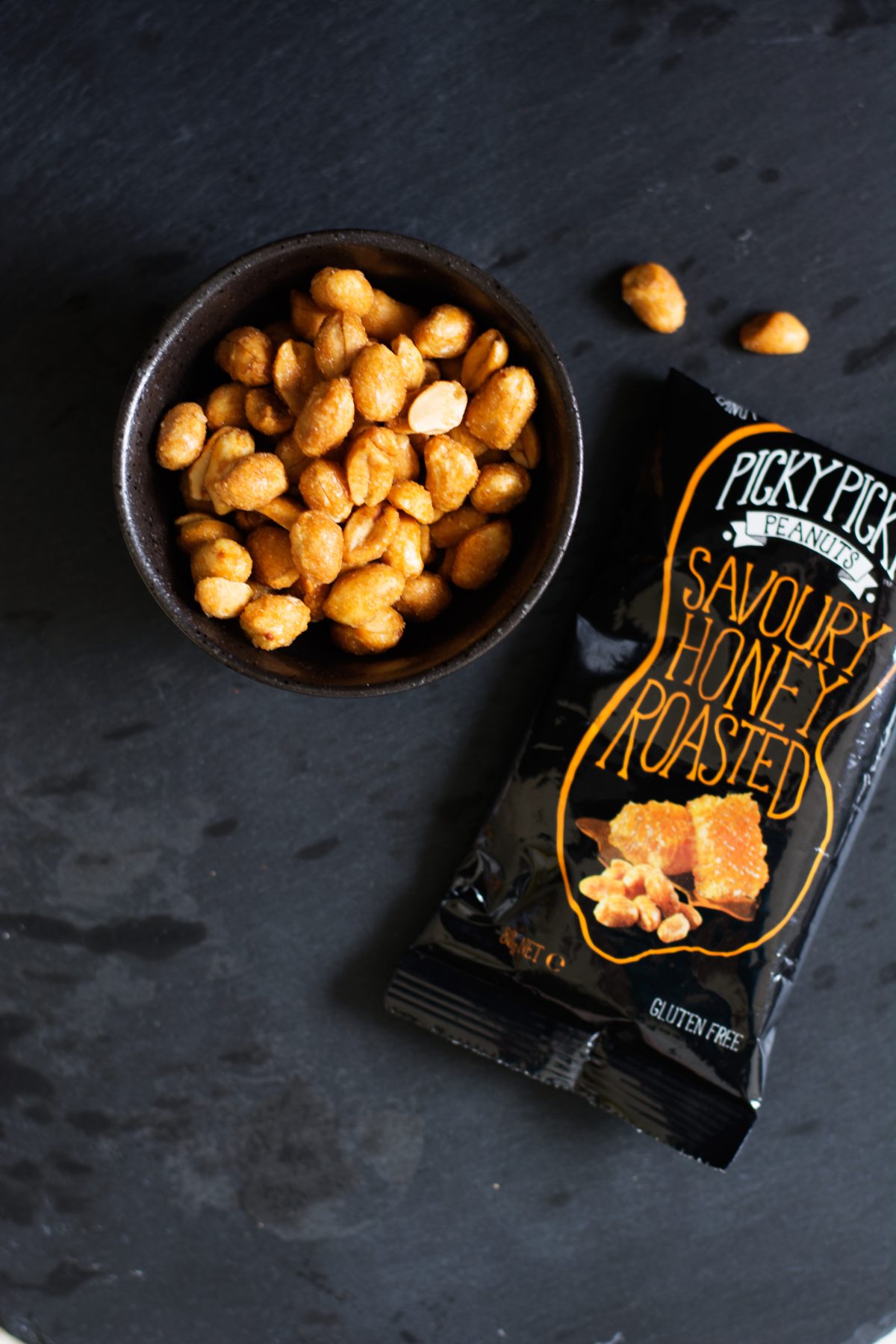 Red Rock Olives (Artisan Olive Products)
Situated near the Grampians National Park, Red Rock Olives produces award winning premium quality extra virgin olive oil, artisan vinegars, olives and olive salts. I especially loved the flavour of the olive salts which come in two flavours – classic and chilli infused. A unique hand crafted Australian product that would make a great gift for any food lover. There are also special limited edition gift packages available for the season.
(Red Rock Olives has kindly sponsored one bottle of olive salt as part of the food hamper giveaway)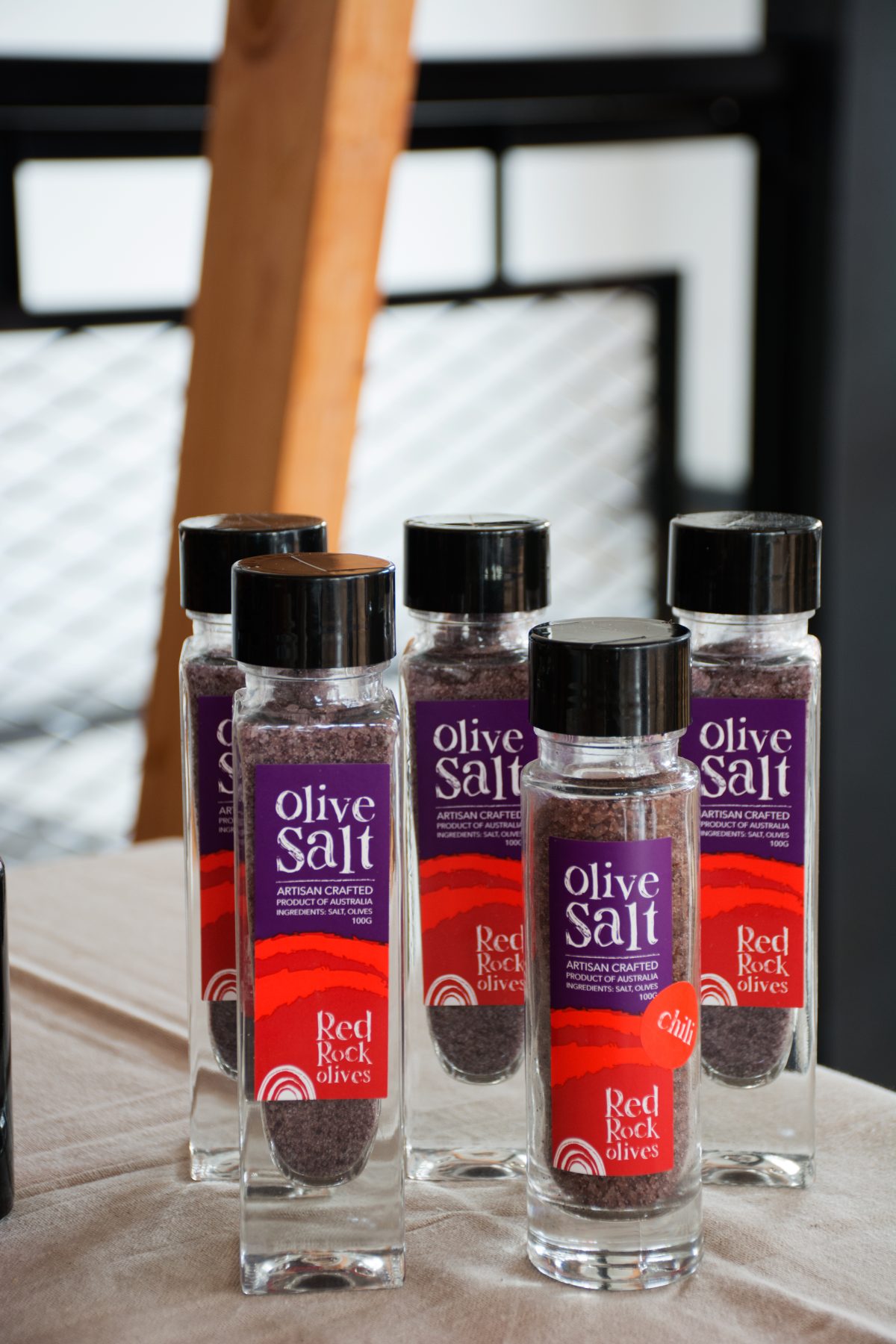 Mork (Specialty Hot Chocolate)
What's Christmas without hot chocolate? Agreed we have a summery Christmas, but hey there is no specific season for chocolate and we can enjoy it chilled too. Mork needs no introduction; a handcrafted product from the cacao artisans designed for pure sensory pleasure. Check out their range and also special gift packs for the season.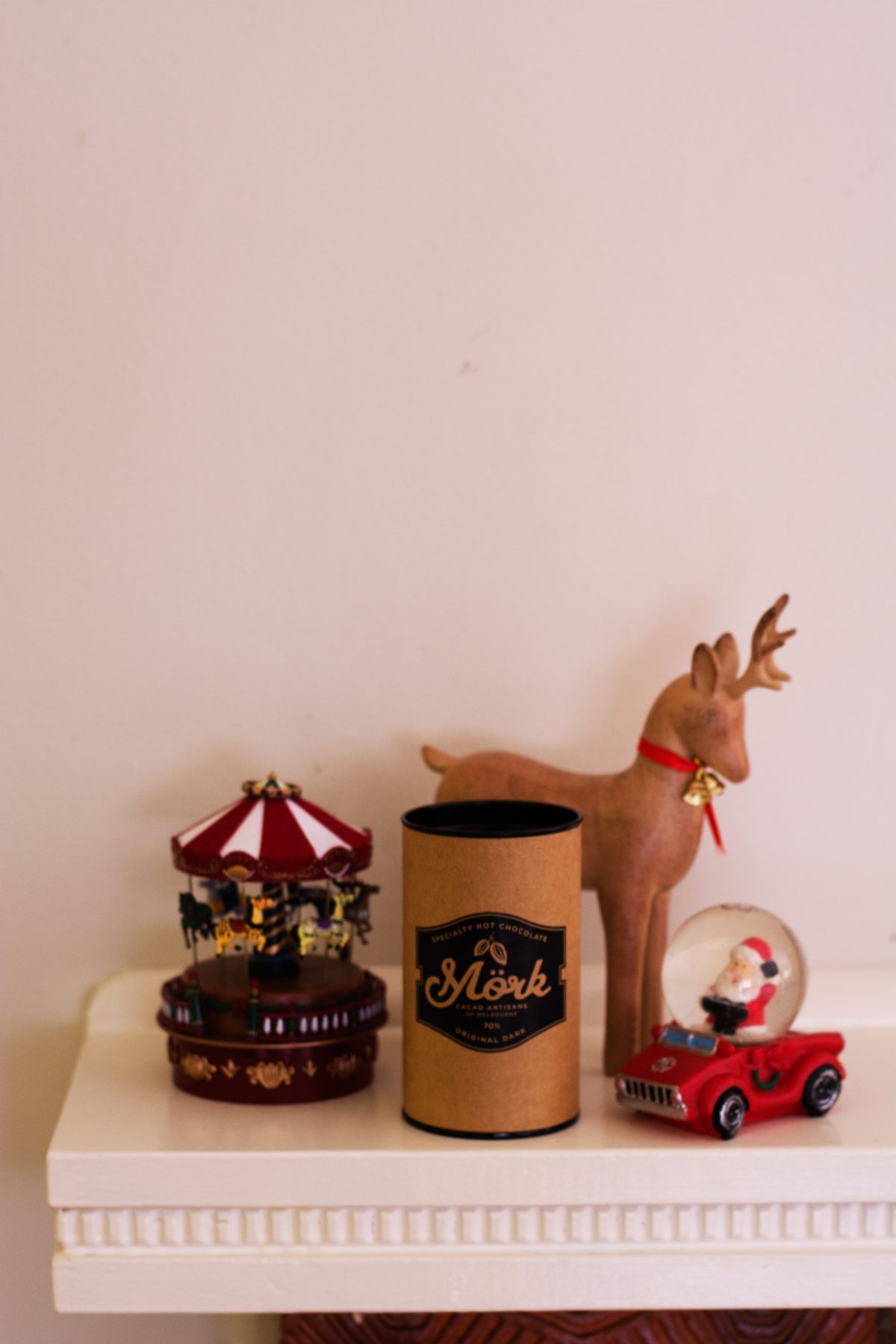 Cookbooks
Cookbooks are an excellent gift option for food lovers. While there is no dearth to good cookbooks these days, my favourite picks would be these three;
The Bangala Table (Flavours and Recipes from Chettinad) b y Sumeet Nair, Meenakshi Meyyappan with Jill Donenfeld
Mourad: New Moroccan by Mourad Lahlou
Recipes from My Mother's Kitchen by Guy Grossi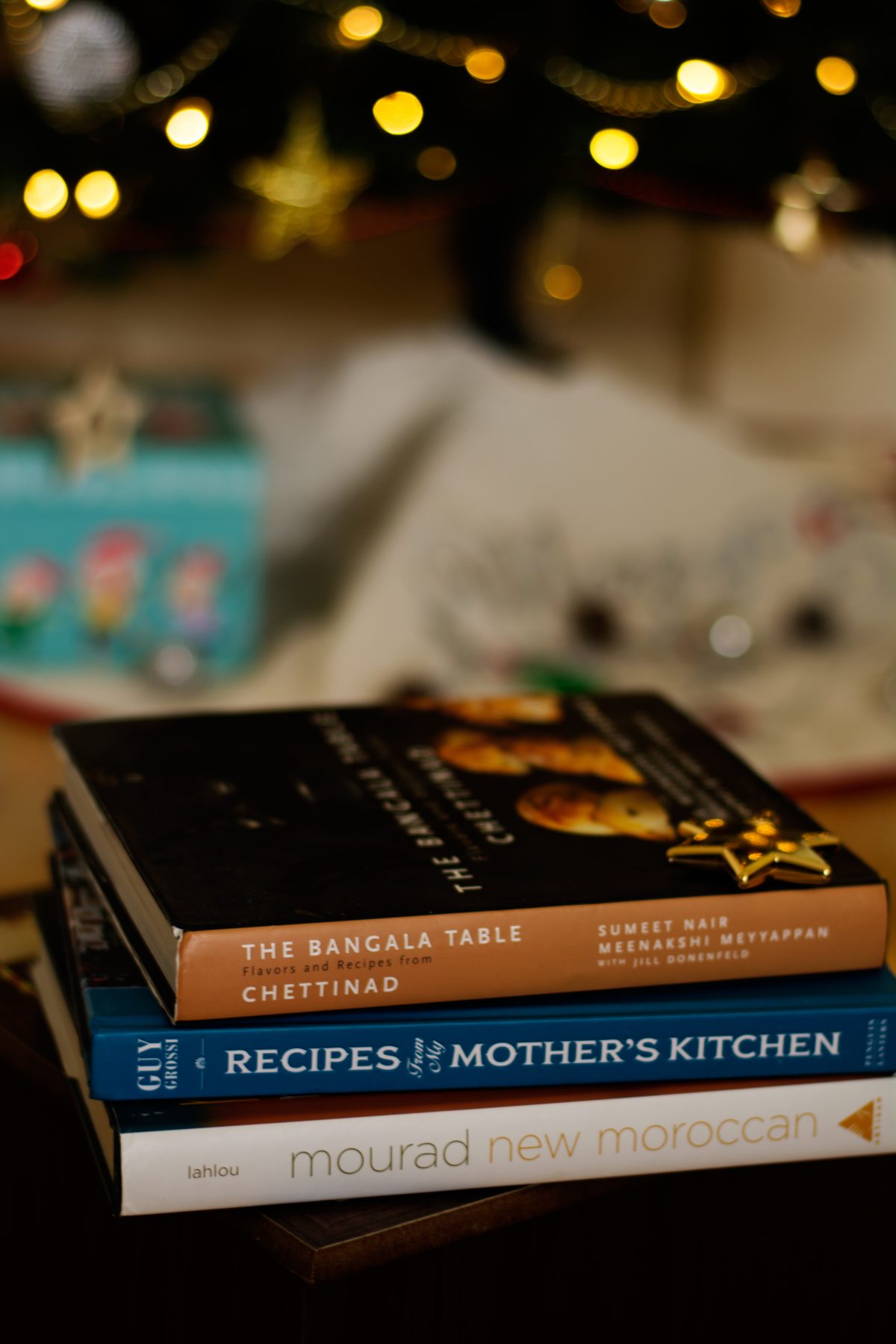 The Craft & Co.
The Craft & Co. is not a product but a unique space incorporating all facets of food and drinks. A one stop shop located in Collingwood, this place is a haven for local food producers. I could happily get lost here and never want to go back home. An eatery, bar, brewery, deli, distillery, winery, food store etc….. this is the place to go shopping this Christmas. I was there recently for the Christmas market (and have been bombarding all of you with pictures) and came home with so much delicious stuff for my party and unique edible gifts. So if online shopping is not your thing, just head over to Craft & Co to make the most delicious purchases this season.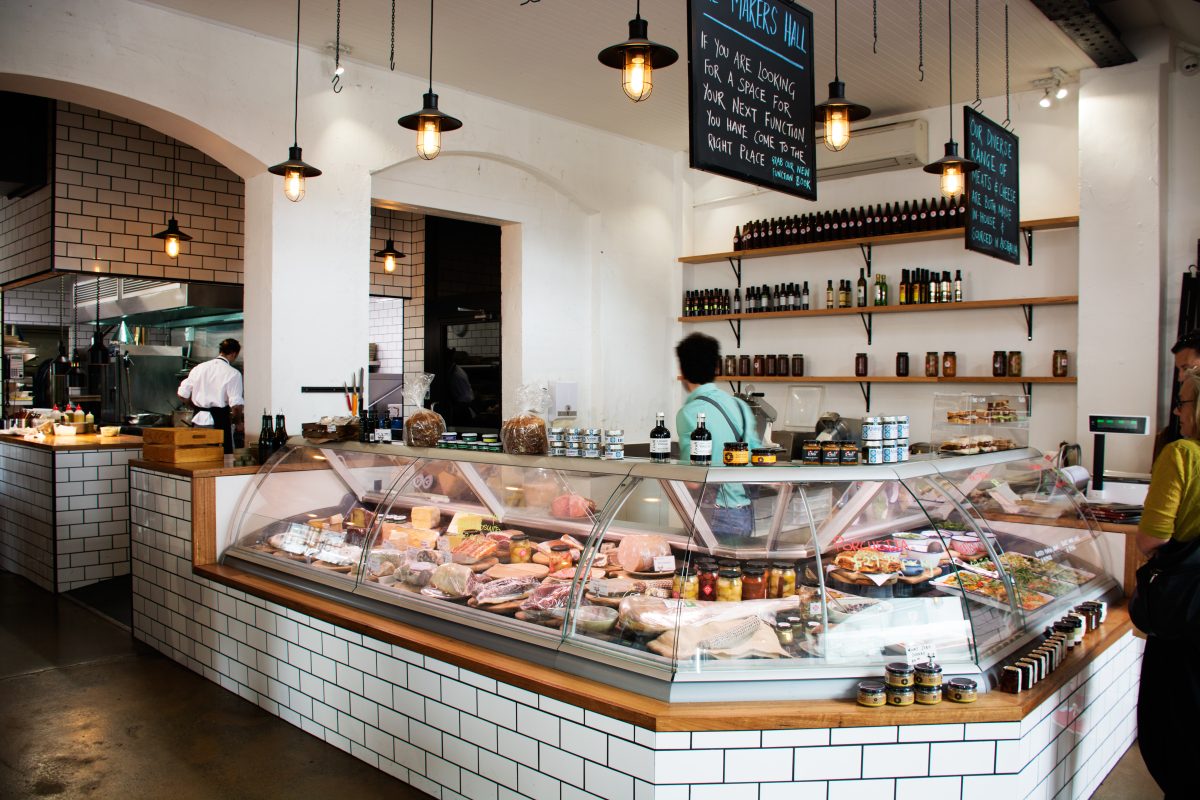 One of my best purchases of the day was the Craft & Co. Limoncello made in house in collaboration with the Gypsy Brewing Co. Handcrafted in small batches, each bottle is unique and adapted from a Chef Dom Marzano's family recipe. A delicious tipple that is best served on ice after a meal or as a cocktail infused with lemon and mint for a summer party.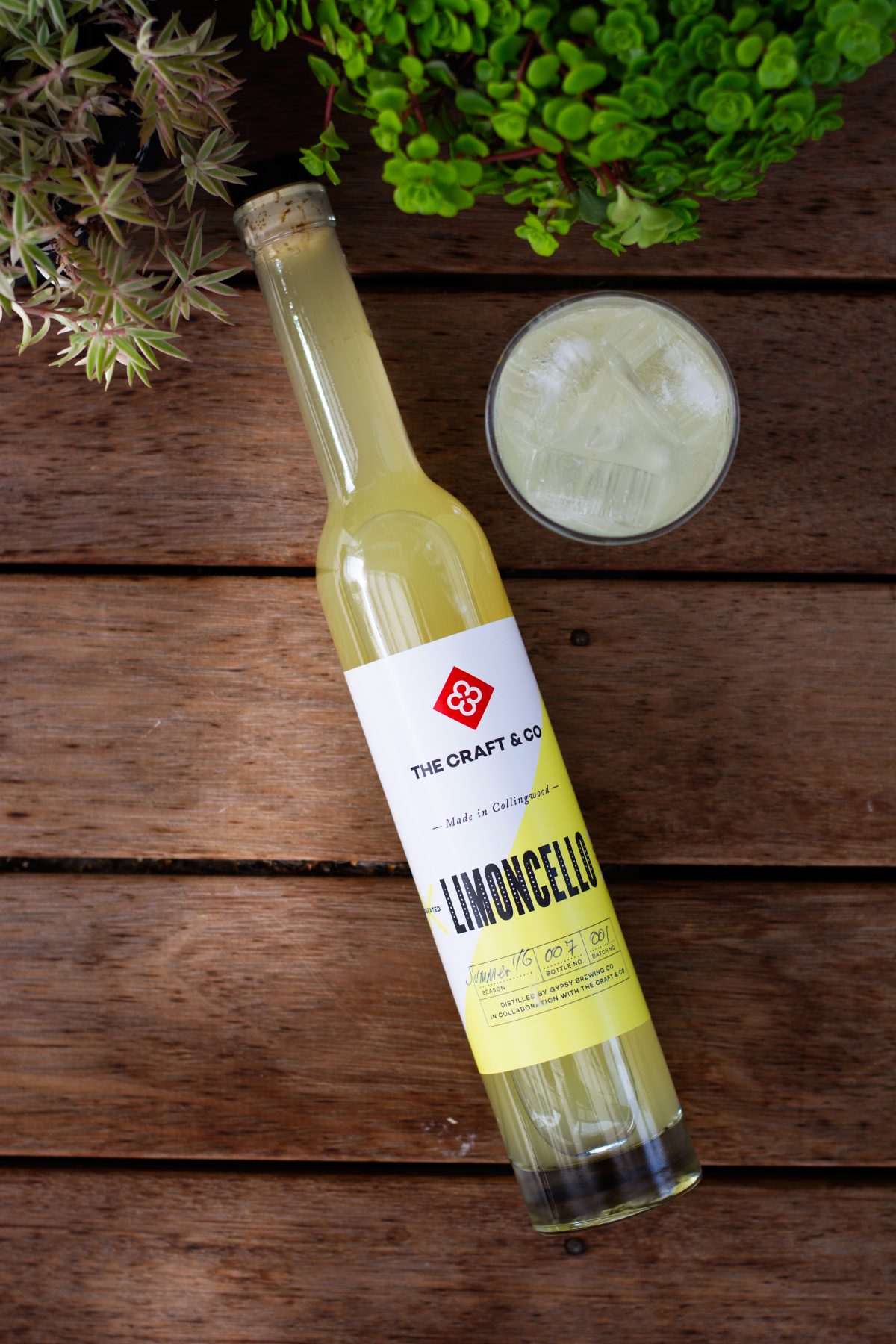 And the folks at Craft & Co. have also generously offered one bottle of their Nero D'Avola, Heathcote 2015 towards the food hamper that will soon go to one lucky subscriber. This particular wine is slightly different to other Nero D'Avolas because of its unique lightness and smoothness on the palate. A pale beautiful red, it is medium bodied with hints of fresh red berries, plums, savoury spices and baked earth. Pairs well with blue cheese, antipasto and red meat.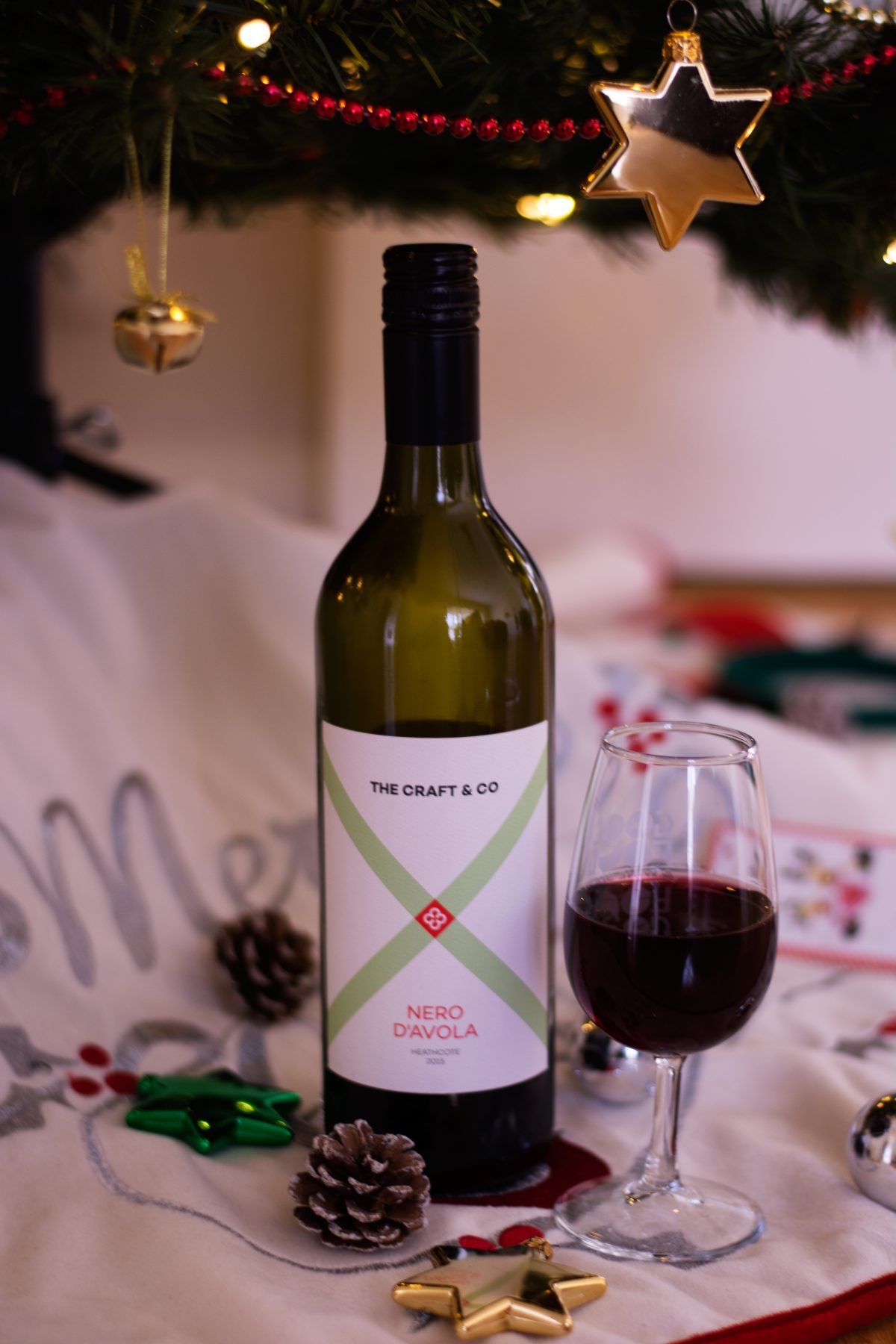 Artemis Gin
Artemis is not the average bottle of gin that you would pick up in a random liquor store. It is a true artisan product handcrafted in small batches by Derv and Seb in collaboration with The Craft & Co.
In Derv's and Seb's words…….. "Artemis Distilled Australian Gin is juniper forward, classic London dry style, complimented by a few local botanicals and our namesake, Artemisia. It is spicy, savoury, with a kick of citrus and a long finish with clove, nutmeg and ginger. It is bottled at 44% alcohol, a little above the usual strength, to give the botanicals a little extra punch. Artemis Gin is perfect in a G&T, sings when combined with Vermouth, which also gets its name from Artemisia, in a Dry Martini or Negroni, and the spices shine when paired with citrus in cocktails like the White Lady or Southside'
This gin was a revelation to my spice loving tastebuds……an explosion of flavour that can only be truly described by experience. If you decide to buy just one thing this season, let it be a bottle of Artemis.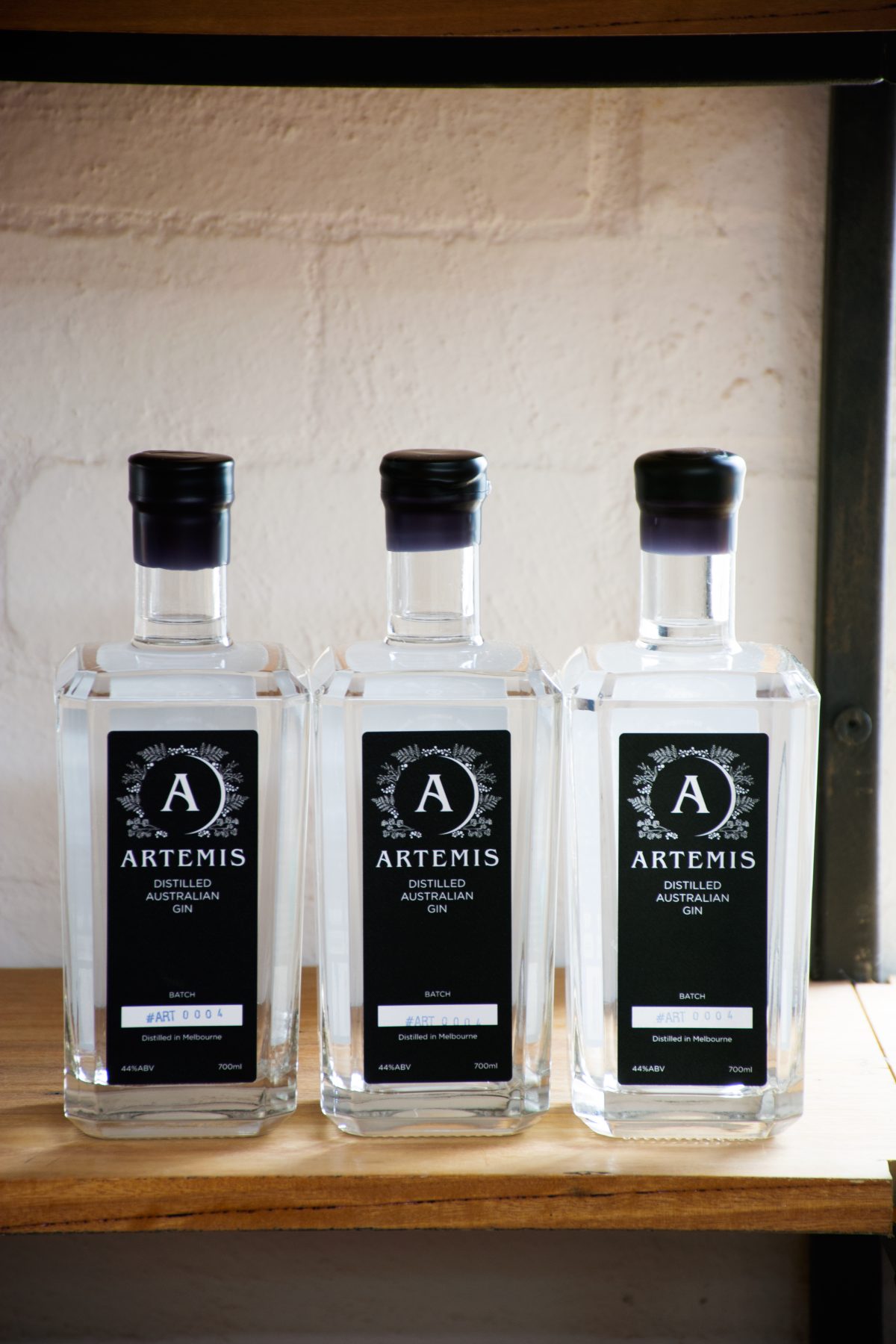 Melbourne Hot Sauce
The undisputed leader of hot sauces in Australia! There's a flavour for every taste bud from mild to fiery and when I say fiery, I mean it with flavours like Bhut Jolakia, Spicy Sanchez and Streets of Rage. While I did taste and enjoy the fiery ones, I wasn't sure of my guests so came home with the milder Chipotle BBQ which has a beautiful sweet n' spicy smoky flavour great as a dip or as a marinade. Special gift packs are on offer so do check it out.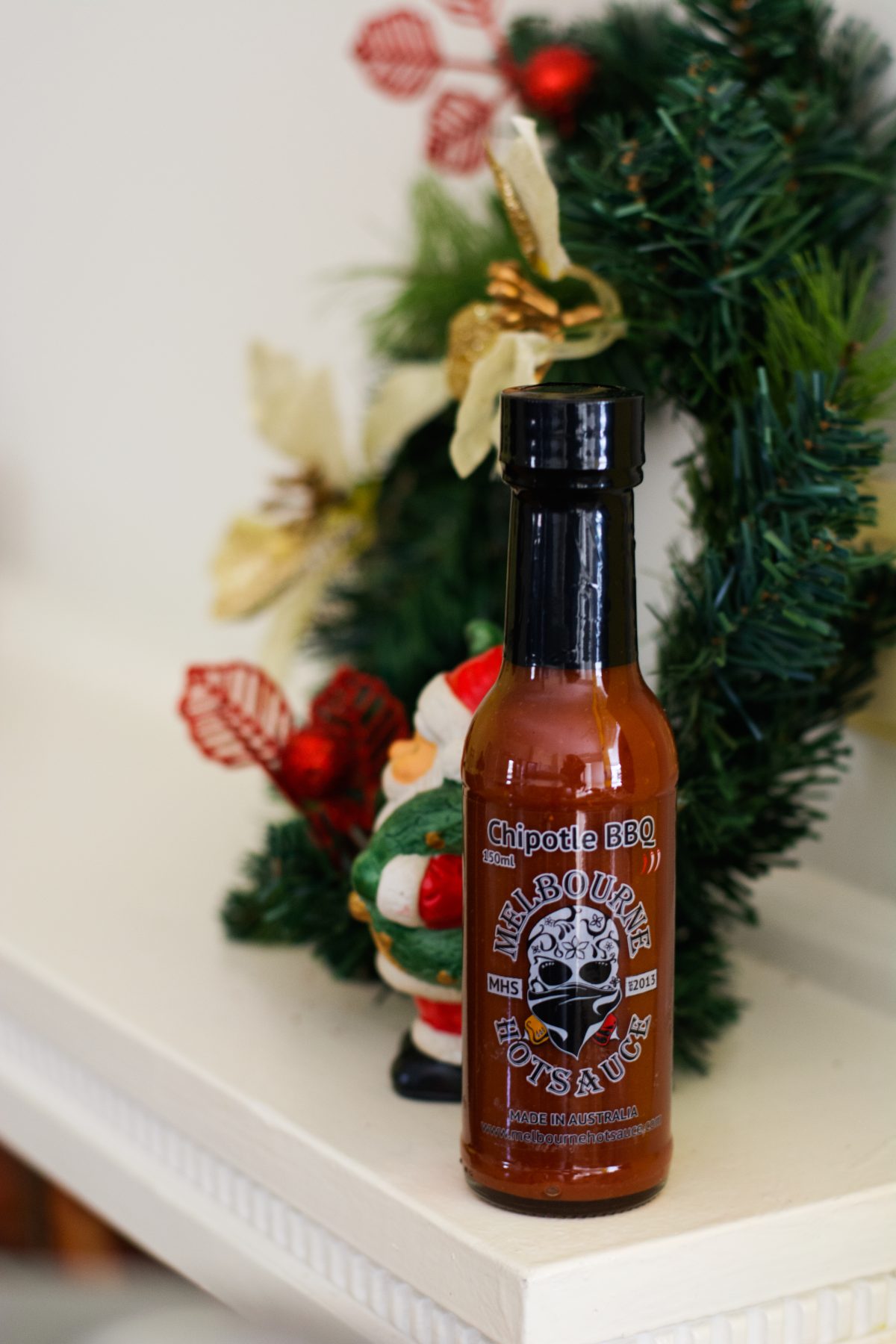 Rum Diary (Spiced Rum)
There's no way this gift guide will be complete without a mention of this season's favourite find – the Spiced Rum from Rum Diary. Yet another revelation to my spice loving taste buds, this drink is handcrafted from the finest Caribbean rum and infused with local and native Australian spices. Also launched the pre-batch cocktails in 3 different flavours – Spiced negroni, Spiced old-fashioned and Spiced peach tea spritz. Highly recommended!
That brings us to the end of the gift guide; I agree it was a long one but I wanted to write a bit about each product as these are unique and produced by people who are passionate and take great pride in the work they do.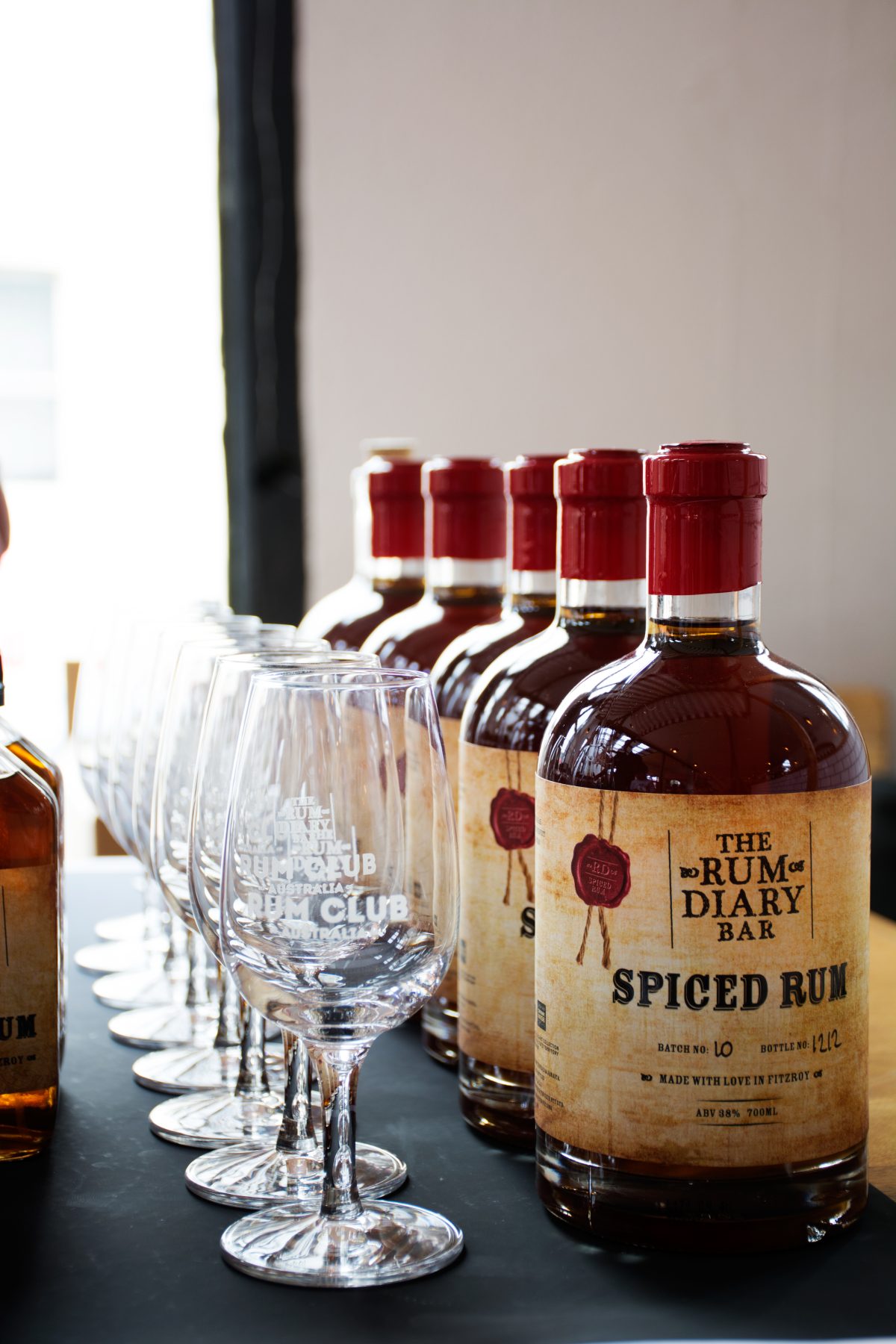 Now onto the food hamper giveaway….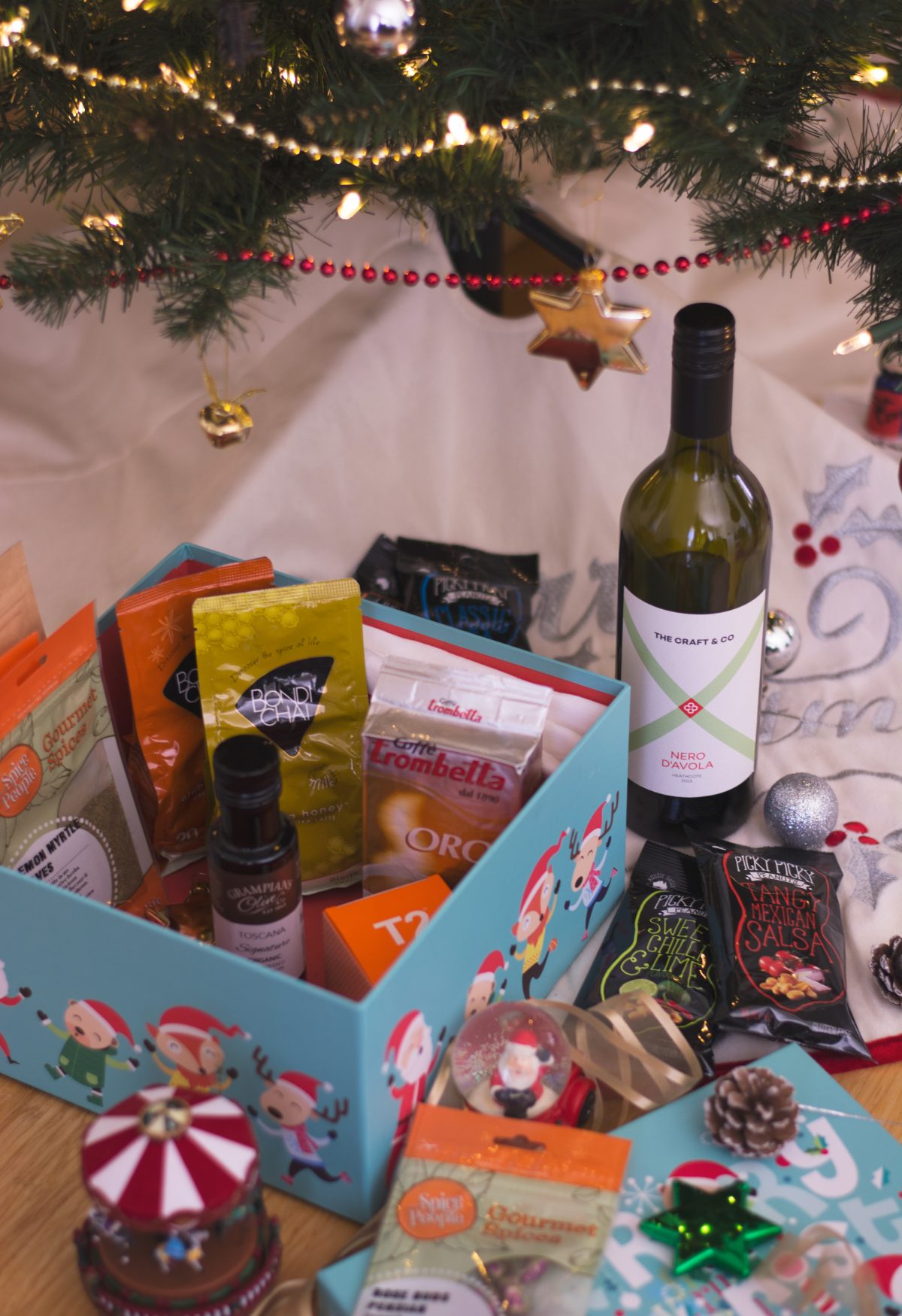 So I have curated one food hamper to give away to one lucky subscriber of mine. The hamper valued at $150 contains some of my favourites (a few were featured above);
The Spice People
Dried lemon myrtle leaves (1 pack)
French Vadouvan Curry (1 pack)
Persian dried rose buds (1 pack)
Bondi Chai
Club Cinnamon (200gm)
Vanilla Honey (200gm)
Picky Picky Peanuts
SeaSalt & Pepper (1 pack)
Sweet Chilli & Lime (1 pack)
Savoury Honey Roasted (1 pack)
Tangy Mexican Salsa (1 pack)
Classic Sea Salt (1 pack)
Red Rock Olive salt
Grampians Olive Co. Toscana Organic Extra virgin Olive Oil
T2 Lemongrass & Ginger
Caffe trombetta dal 1890 ORO coffee blend (Italian)
The Alice Tea Co. Spicy Chocolate loose leaf tea
Craft & Co. Nero D'Avola, Heathcote 2015 (1 bottle)
Annabel Trends tea towel
To enter, all that you need to do is;
Subscribe to my blog using your email id
Leave a comment below on what are your plans for this festive season and also your email id to get in touch if you are the lucky one.
Spread the cheer!
Terms & Conditions:
You must be 18+ years of age and an Australian resident.
The giveaway will be open till Monday 19th, December 2016 midnight and a lucky winner will be chosen and notified on Tuesday morning. The winner must respond within 24 hours or a new winner will be chosen.
The winner will be picked by random draw.
This giveaway is now closed and a winner has been chosen.