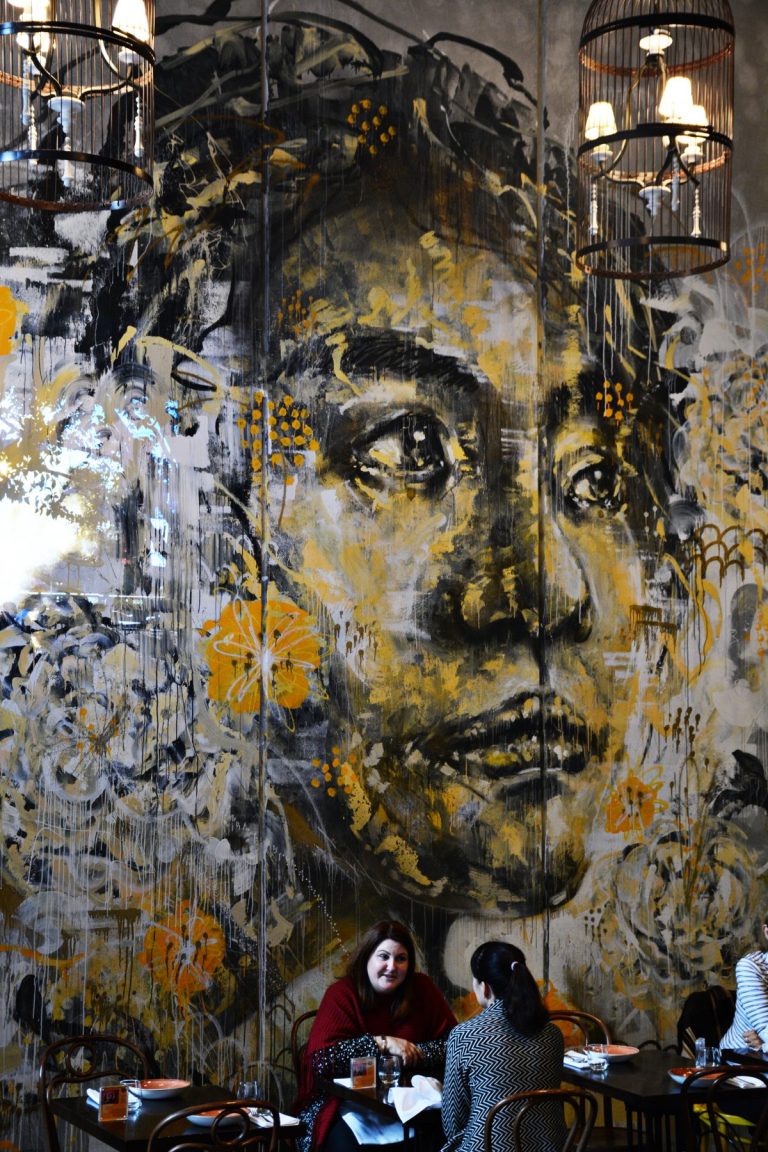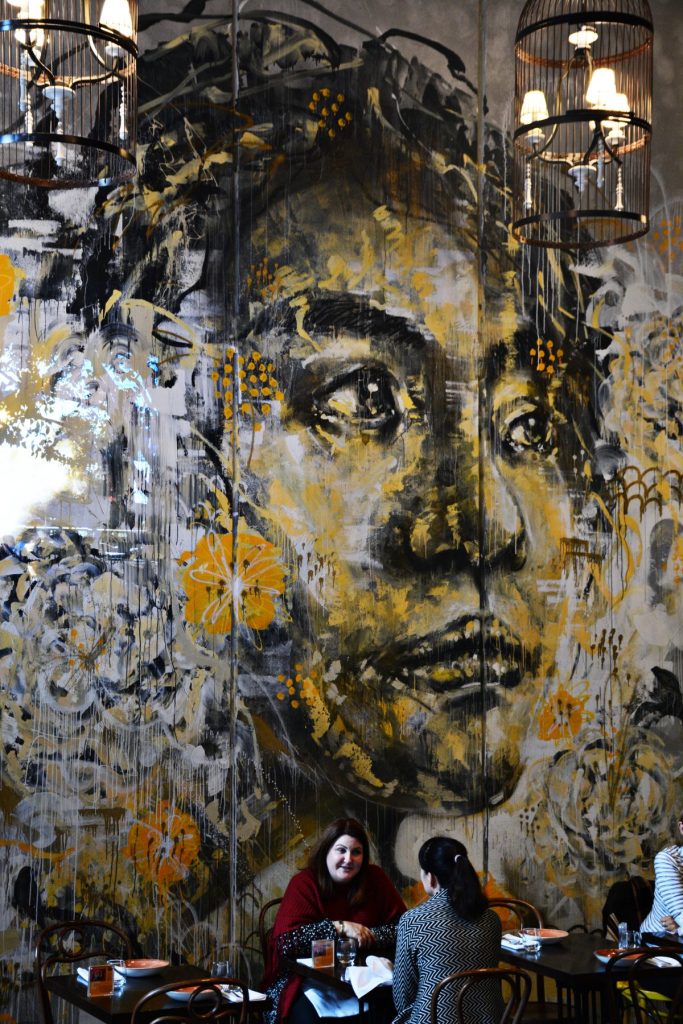 'Created in Melbourne, Inspired by Asia'…..that tagline fits Burma Lane perfectly.
I was at Burma Lane recently for a tasting of their new menu and also to view the photographic exhibition, 'Seasons of Gold'. And as part of my work with Indian Link, I was also doing an interview with Anu Kumar, one of the photographers taking part in the exhibition.
'Seasons of Gold' presented by Burma Lane, not only showcases the launch of the restaurant's new menu but also celebrates the unique Modern Australian-Asian street art and photography.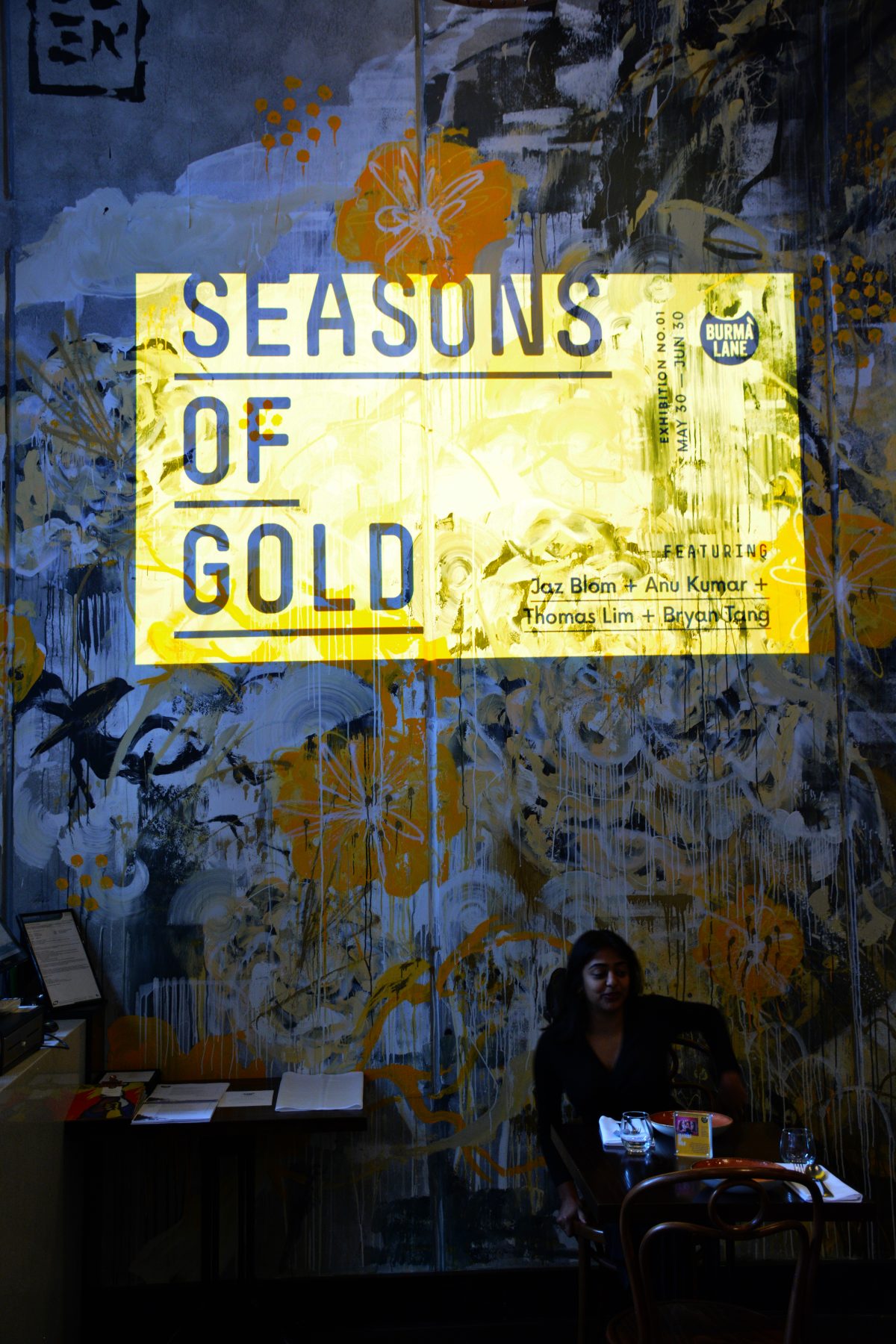 A digital exhibition that is set against the breathtaking Mike Eleven mural, champions the work of four up and coming photographers (Jaz Blom, Anu Kumar, Thomas Lim and Bryan Tang), highlighting the culinary ethos of Burma Lane's Australian Asian identity.
Located on the vibrant and bustling Little Collins St, Burma Lane is an escape into relaxed sophistication. For a good few minutes, I stood staring at the Mike Eleven mural; something which I continued to do throughout my time there. It is simply stunning!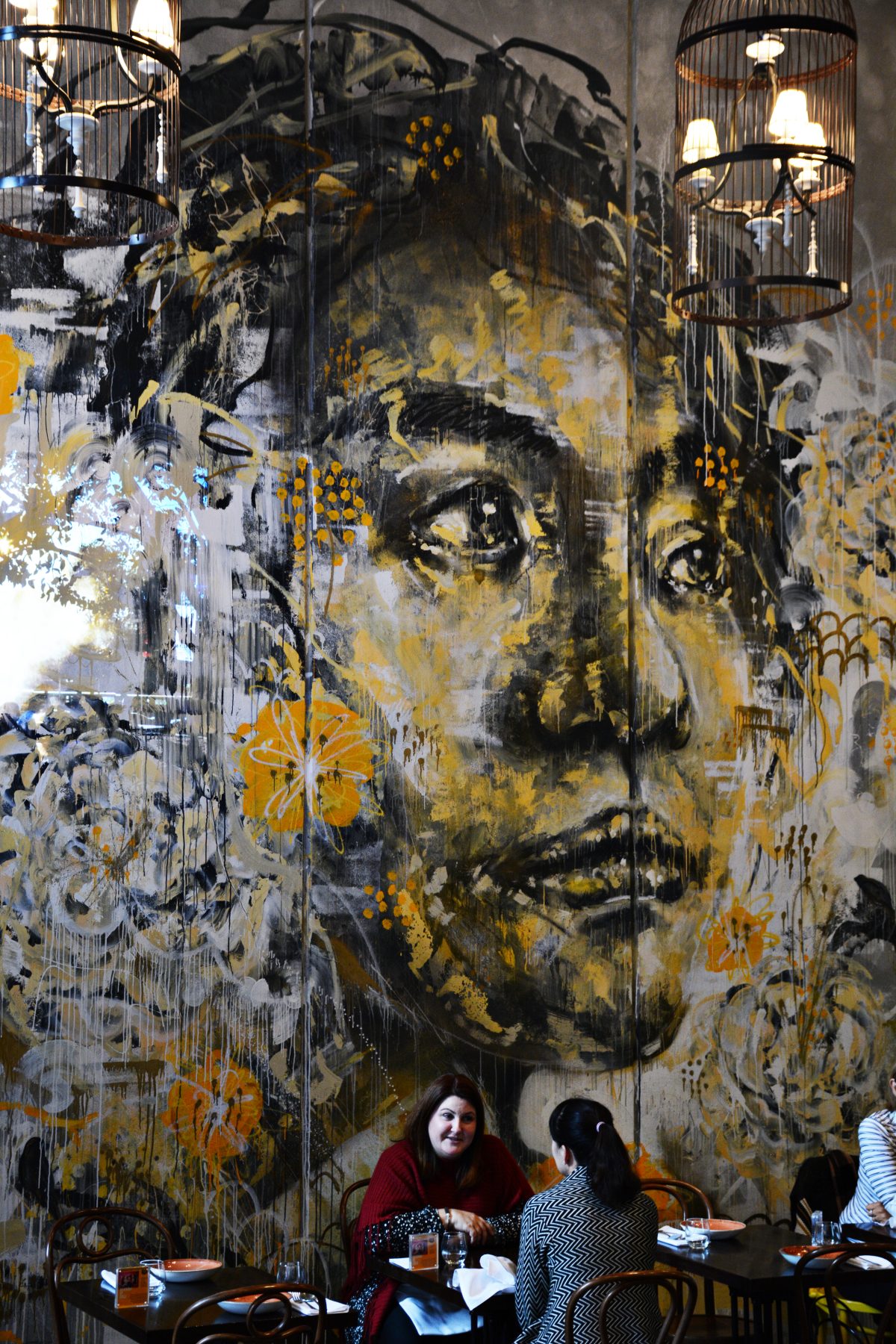 The dishes are light tapas style and perfect for sharing. It is not a long menu, but a small simple one that focuses highly on local and seasonal produce.
Since I was working, didn't order any drinks but jumped right into the food after the interview. And since Anu was a vegetarian, I got to sample some of those too. Lucky me, I say!
All the dishes I tasted were delicious, nothing to fault at all. So instead of writing delicious in almost every sentence, I am just going to do a pictorial guide to all the dishes captioned with the name and explanation of the dish.

Apart from this, I also ate the Five-spice pork belly, black pepper caramel, ginger, red vinegar which somehow I forgot to photograph. If you love pork, then this is just heavenly.
And we dug into all of these with great gusto and a side of steamed white rice.
The exhibition runs till the end of June, so it's the perfect time to drop into Burma Lane with friends and family. I promise it will be a delicious experience.
Burma Lane
118 Little Collins St
Melbourne, VIC
Phone no: (03) 9615 8500
Website:
http://burmalane.com/
Opening hours:
Lunch: 12 – 3pm
Dinner: 5.00pm – late
Mon: 12 – 3pm | 5.00pm – late
Tue: 12 – 3pm | 5.00pm – late
Wed: 12 – 3pm | 5.00pm – late
Thu: 12 – 3pm | 5.00pm – late
Fri: 12 – 3pm | 5.00pm – late
Sat: Closed | 5.00pm – late
Sun: Closed | Closed
Disclaimer – I had a media invite for the tastings; but all the opinions stated here are entirely mine.