What a fabulous month it has been!
It's been crazy hectic as my parents were leaving back to India which meant a lot of travelling amidst other things. And that's why you have not seen me here for quite a while now.
Since I have not been working much the whole of last month, everything has piled up on the work front, so pardon me if I am going to bombard your inbox with posts on most days. There are lots of recipes, brand collaborations, product reviews etc…. in the pipeline and I assure that you guys are going to enjoy it all.
Let's start this month's favourites with a giveaway (which I know is exciting for all of you!)
Spice Tailor recently launched their Street Food Kits, which are a take on the famous kathi rolls that are a street food delight across the length and breadth of India.
The kathi rolls (originally invented in Kolkata/Calcutta) became an instant hit across the country as it was delicious and so easy to customize it for each one's liking. Basically, it's like a wrap that is filled with all sorts of deliciousness and can be either vegetarian or non vegetarian.
The Spice Tailor kits come in three different flavours – Tangy Punjabi, Classic Tandoori and Spicy Chettinad. I tried out the Tangy Punjabi and Spicy Chettinad…..and it was difficult to pick out a favourite. Each kit comes with six whole meal wraps, a stir fry sauce or marinade to cook the protein, chutney and a spice blend.
For the vegetarian version, I used paneer (Indian cottage cheese) with the Tangy Punjabi kit and for the nonvegetarian version, I used chicken with the Spicy Chettinad kit. Super easy to make and on the table in 15 minutes, these kits were a lifesaver while we were travelling. The flavours were distinctly Indian which was great when travelling with parents who are not too experimentative with all cuisines. And kits like these are way cheaper when travelling as it greatly reduces the need to eat out at restaurants.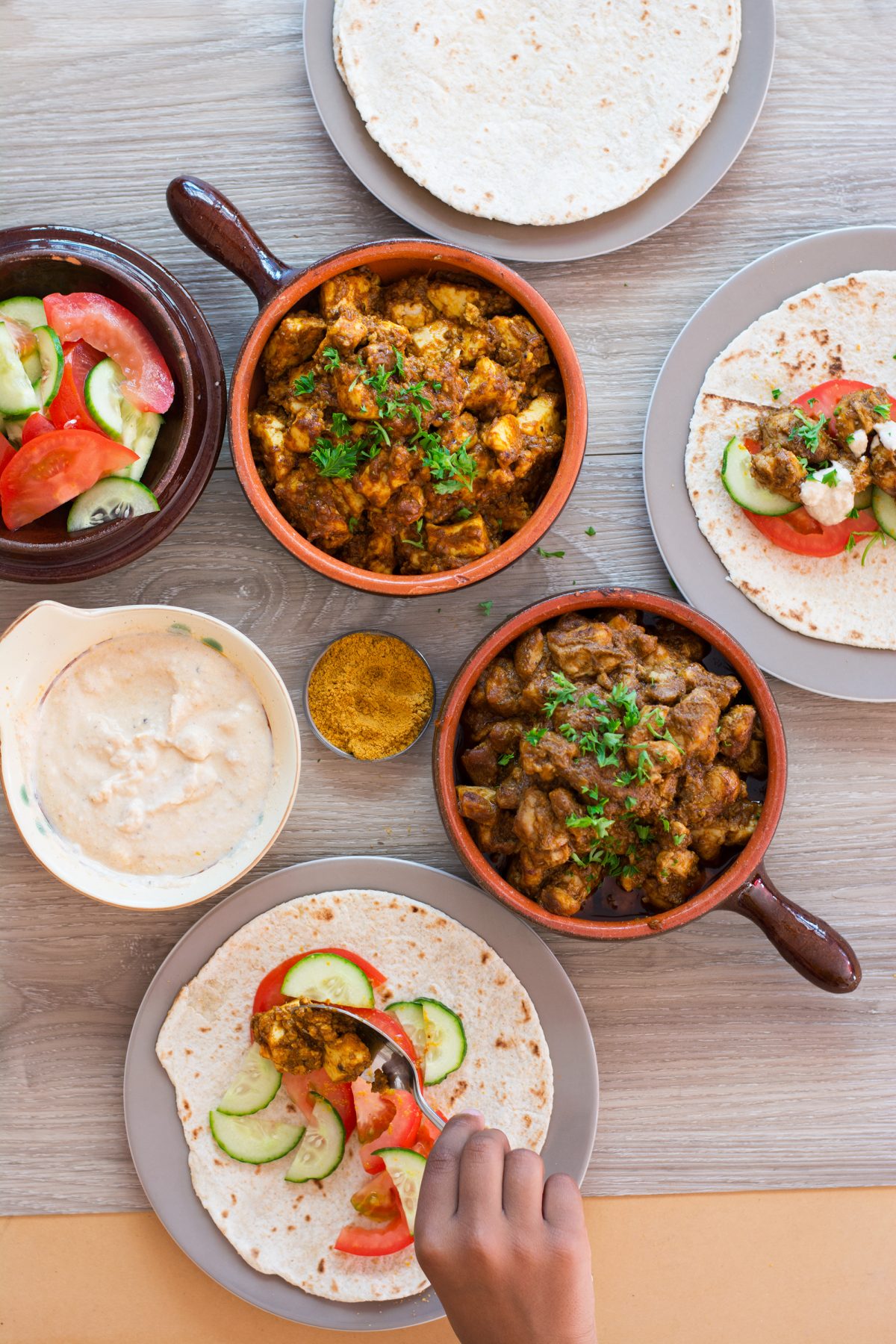 (A little disclaimer though….. I do not endorse any sort of meal kits as an alternative to everyday home cooking using fresh, in season produce. These are meant to be a help during those crazy busy days, when your health is not the best or while you are travelling).
Now, let's get onto the giveaway part! I know we are all super busy this season so this giveaway is the perfect one for you during the holiday/travelling season. The Spice Tailor has kindly agreed to give away 14 meal kits to 2 lucky subscribers (i.e. 7 kits each per winner). Isn't that really generous?
To enter the giveaway;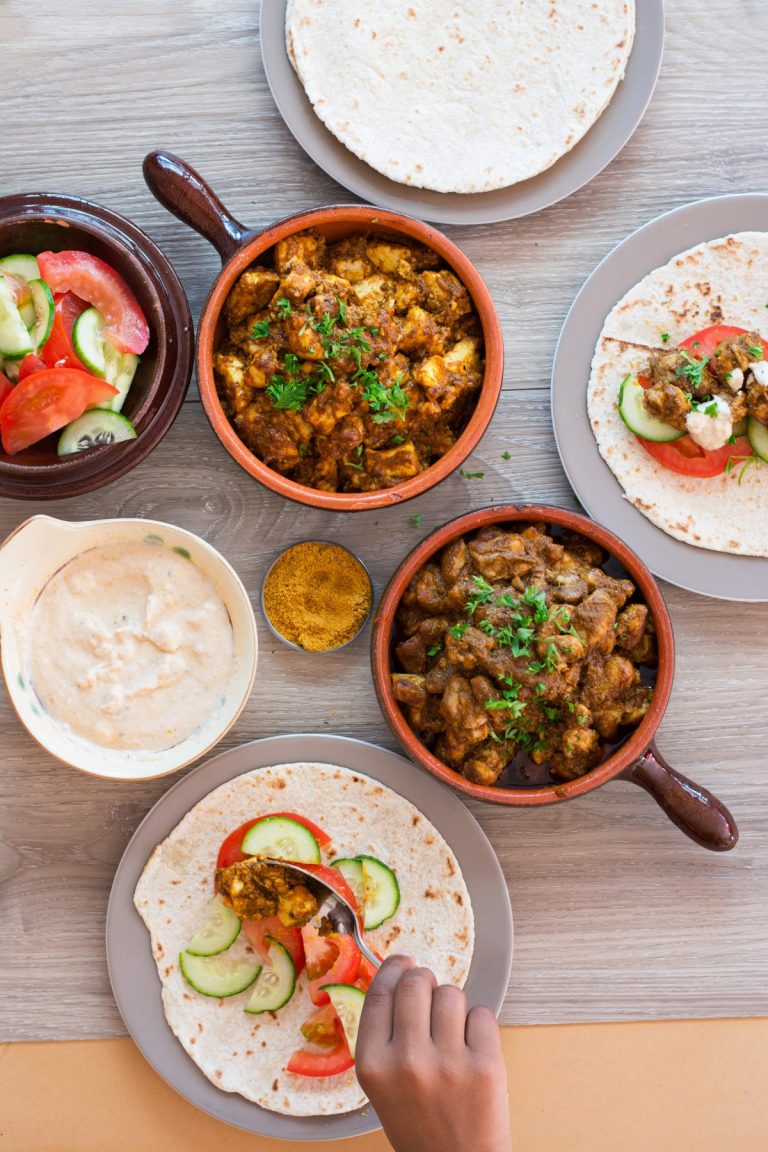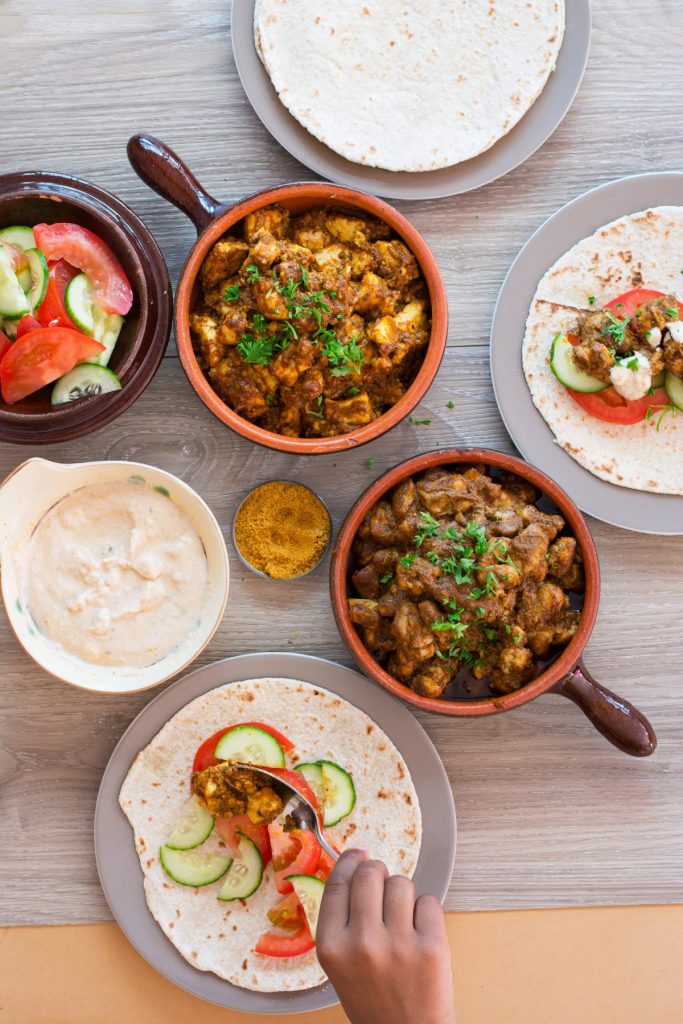 Subscribe to my blog using your email id.
Comment below what protein/vegetable will you use for this meal kit
Competition open only to Australia residents (It's Christmas guys, so if you live overseas, you can enter it on behalf of any of your friends/family living in Australia).
The last day for entry is 8th December, 2017 and the winners will be notified through my social media channels and private message on 9th December, 2017. So make sure you are following my social media handles if you aren't already.
Getting on to the other favourites from last month:
Gratitude! That's my word for this month of joy, sharing and thanksgiving.
People who are always late are more successful! Now I have the perfect excuse too….
Lusting after this bar cart from Pottery Barn.
I am obsessed over DIY table settings for any kind of party. Do check out my Pinterest page for loads of inspiration.
My favourite store to shop for Christmas decorations.
The Negroni has become so popular during the summer months, so it's time we had an Aussie version.
I thought I had tried out all sorts of hummus recipes by now. Apparently I was wrong.
These potato skin egg boats would be perfect for entertaining.
Isn't this the most gorgeous nachos in town?
Shireen's Mangalorean plated series are back, and it's as delicious as ever.
Edible gifts for Christmas are a great idea. How about these delicious simple syrups?
Totally digging this Microwave Chocolate Mug Cake for easy entertaining.
A 'white' hot chocolate! Isn't this gorgeous?