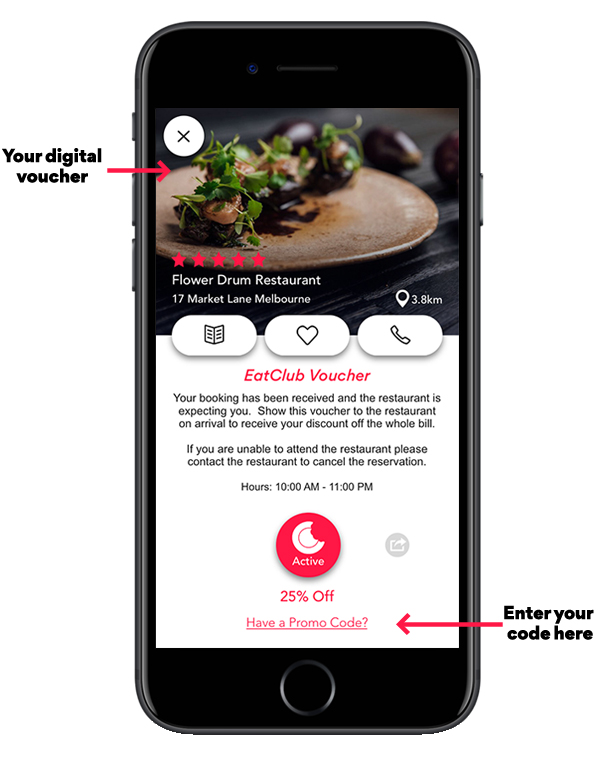 'Introducing EatClub, a world-first platform that wants to help you eat out, more often (at Melbourne's top restaurants no less!)'.
Now that tagline is definitely something that would make us foodies sit up and take notice.
Launched in September, EatClub is a first-of-its-kind mobile platform founded by Pan Koutlakis (CEO, and ex Melbourne CEO of Foodora), Matt Cantelo (co-founder of a huge travel business called CTM), Ben Tyler and last but not the least, the culinary powerhouse Marco Pierre White.
We have dozens of restaurant and food delivery apps in the market today but EatClub offers something really unique to customers and restaurants alike.
And this interesting concept was the reason I decided to collaborate with EatClub and check it out for myself. Of course I get to dine out is an added bonus.
Speaking to Ben, he said that the idea for EatClub came about when the founders were looking at building a platform to help restaurants fill empty tables, but it gained momentum after collating feedback from countless restaurateurs. It was discovered that the best method of assisting them was to offer them a platform where they could instantly attract customers at different times of day and under their own terms.
To quote, 'EatClub incentivises restaurants to offer deals to customers for dining at off-peak or slower times during the day. With EatClub, restaurants with spare tables can push out live deals from their smartphone in only two seconds. Customers can then redeem those deals, in real-time, and eat out at a substantial discount. All deals are off the whole bill (including drinks)'.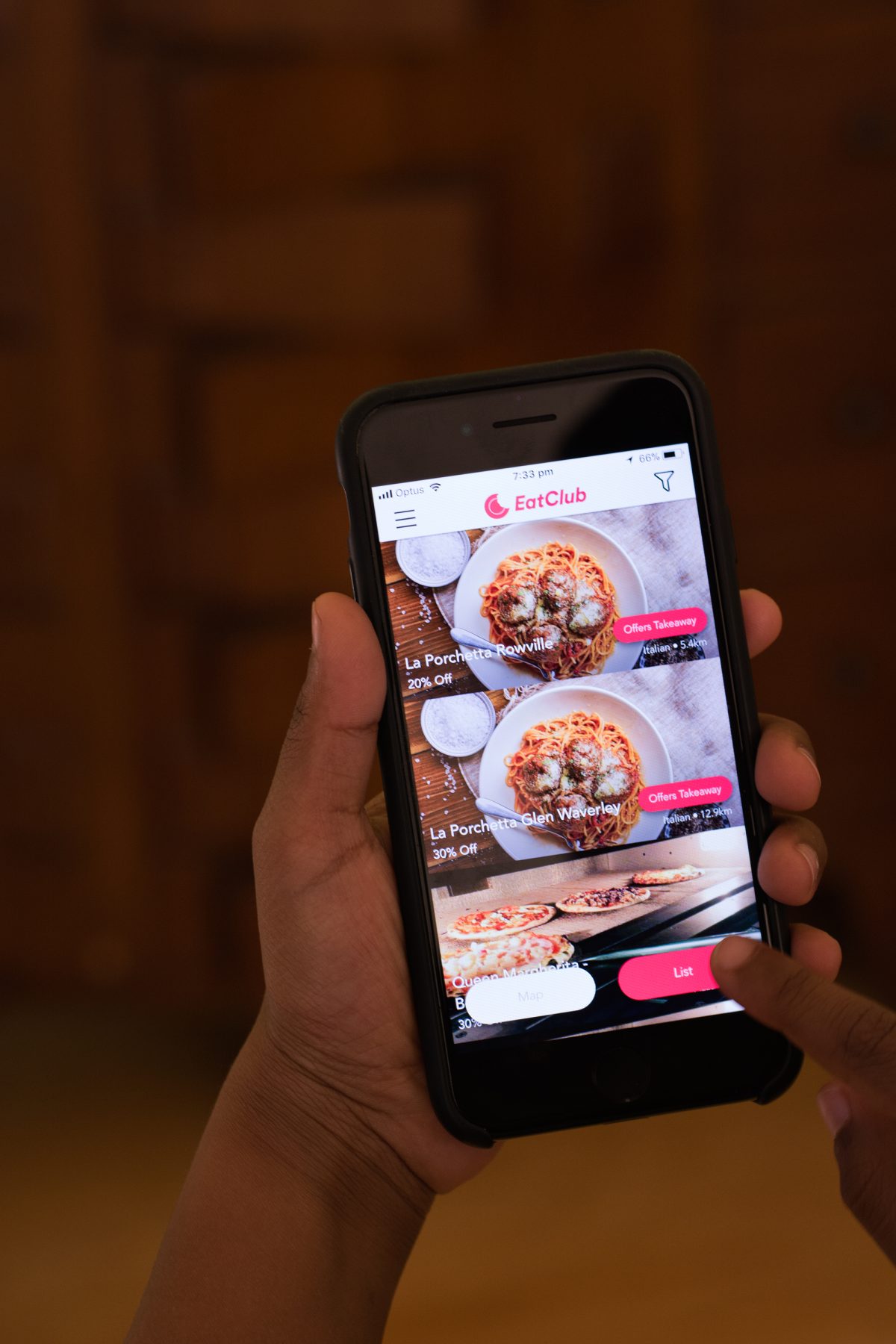 Marco was approached during the concept stage and he jumped on board instantly, seeing how valuable the app can be for restaurateurs. And his wealth of knowledge in the field was extremely important in the design of the app as he knew exactly the features that a restaurant would desire to have.
And for the customers, it's even better news as they can find deals at some of the best restaurants in town. Definitely a great one for the pocket, especially if you love to dine out and don't need to wait and save up to eat at your favorite place. I did check out the list of restaurants in Melbourne (230+) and have to agree that the list was pretty impressive and had some of my favourite spots.
The app can be downloaded free, compatible with both Apple and Android phones and pretty simple to use. You can either scroll through the entire list of restaurants offering the discounts or you can choose the location filter to narrow down the results. The discount % or offer is mentioned right next to the restaurant which can then be redeemed and used within the specified time.
And for a limited time (until January 30, 2018), EatClub is offering all my readers an extra 5% in addition to the discount offered by the restaurant. So if a restaurant is offering 30% discount, then using the promo code 'SPICE' will fetch you another 5% discount and that's a grand total of 35%. Isn't that great, especially during the party season?
So all that you need to do (outlined in the infograph below) is book your restaurant deal and then add the promo code 'SPICE'. Show this when you arrive at the restaurant to claim the full discount off your total bill.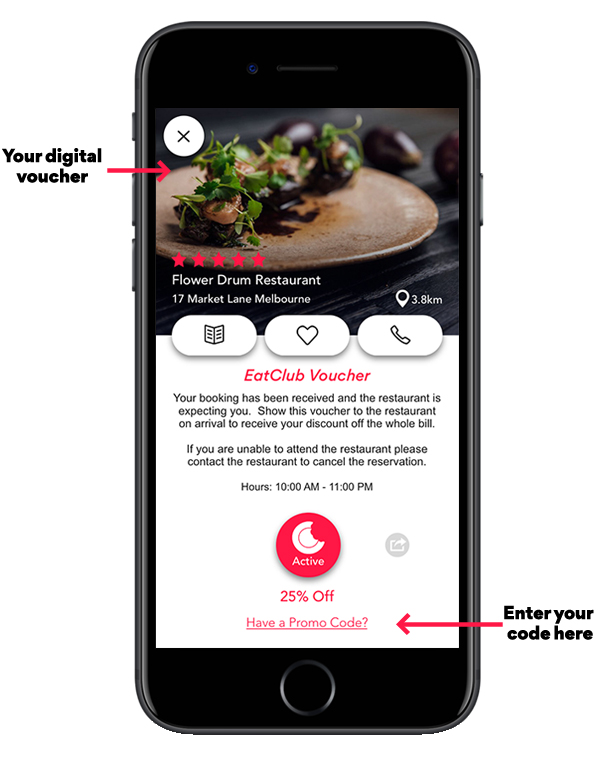 As I mentioned, there are so many amazing restaurants to choose from. And to test out the app, I decided to pay a visit to Babu Ji (St Kilda) – one of my top favourites when it comes to Indian restaurants in Melbourne.
I have visited Babu Ji plenty of times but the exciting thing is that their menu is changed seasonally so there's always something new to try out.
We also like to choose the banquet as it is the best way to enjoy most of the starters on the menu. And it is the starters at Babu Ji that makes the restaurant so interesting for me. The contemporary twist on many Indian classics is quite admirable and very inspiring for me as a food blogger.
Now I will not get into a complete review of each dish but I will pick out a couple of the highlight experiences.
The Pani Puri vodka shots are highly recommended to start off the meal with. I am absolutely crazy about pani puri; it's my all time favourite from Indian street snacks. These were so delicious and those vodka shots add a bit more zing and flavour. Highly recommended.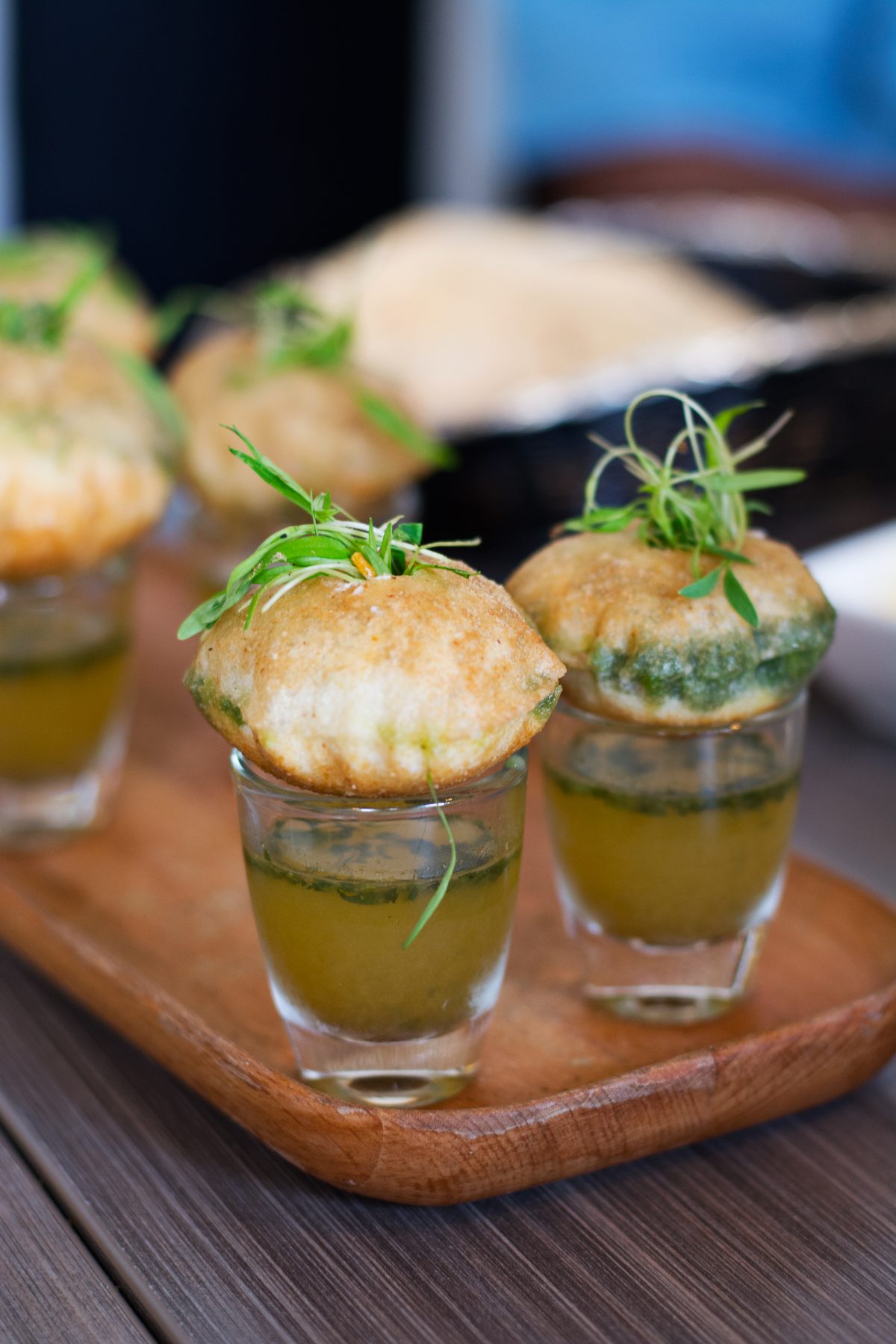 Another highlight from the appetizer menu was the Peshawari Prawns – Tandoor cooked prawns marinated with coconut and curry leaf, served on Peshawari Naans. OMG….the flavours were simply amazing, tiny morsels of deliciousness. Another must try from the menu.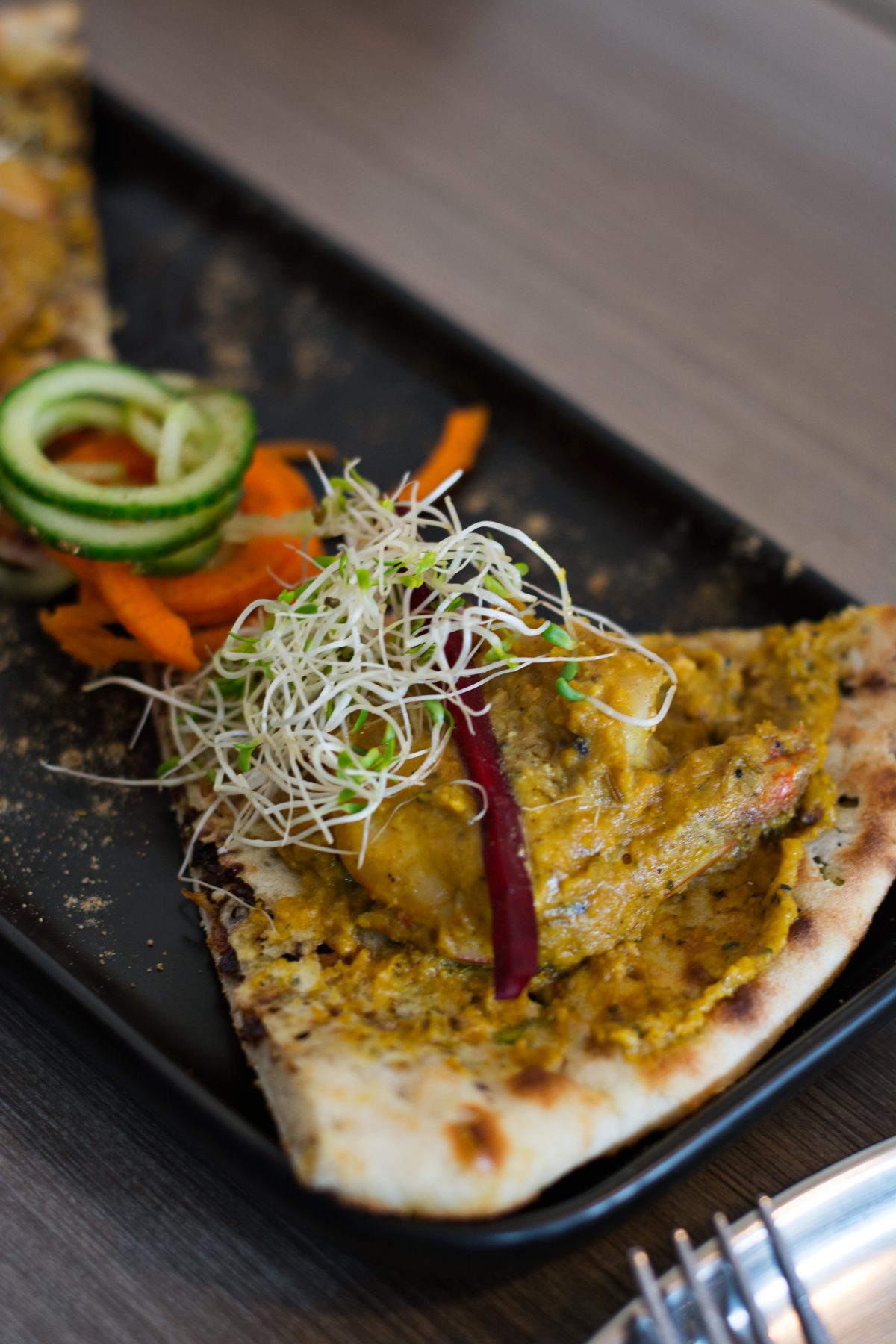 The other speciality at Babu Ji that I have always enjoyed is the Tulsi Fish Tikka – Atlantic salmon, marinated with basil, kefir lime and tangy spices and cooked in a clay oven. The fish is juicy, perfectly cooked with just the right amount of spices to lift the flavour to another level.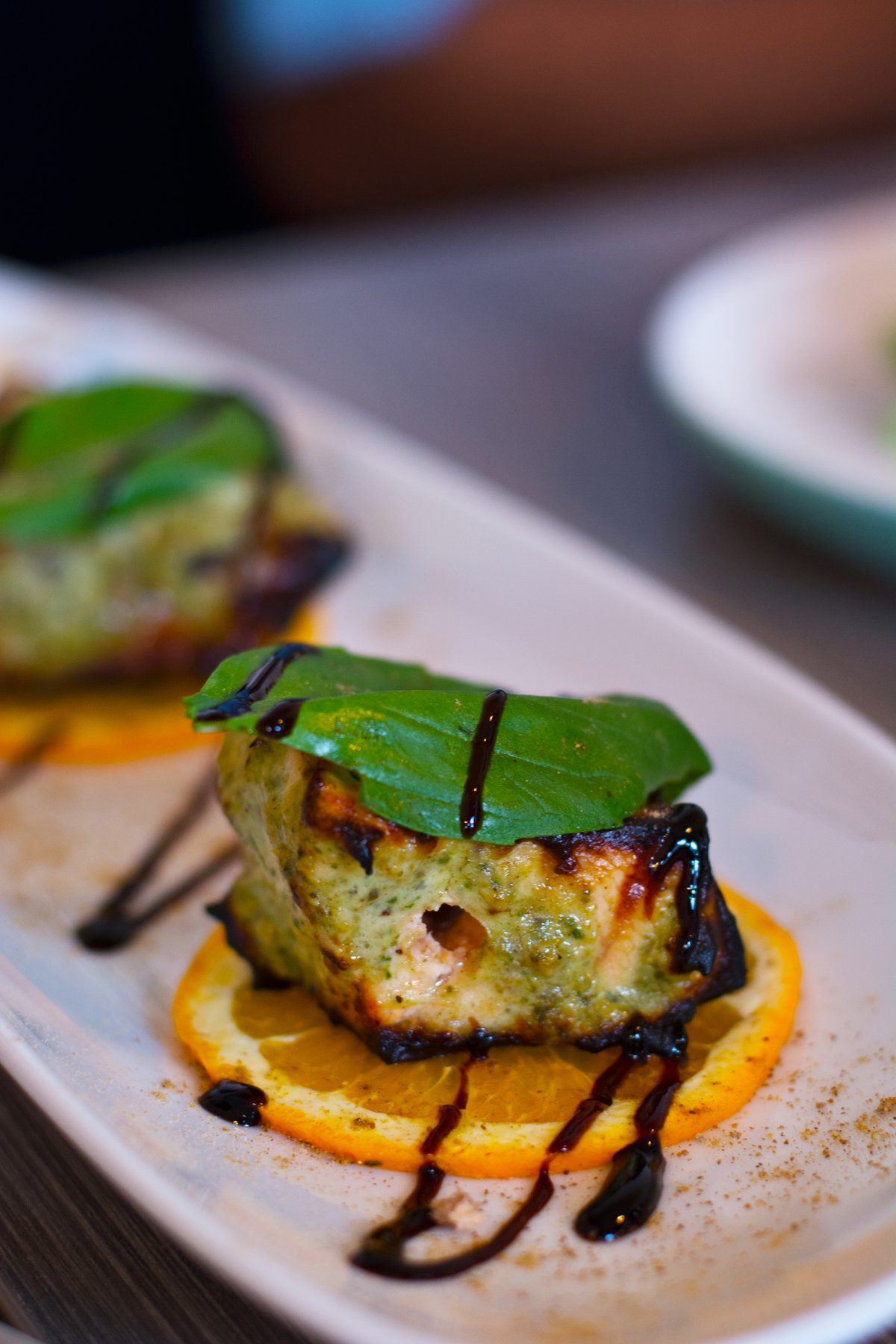 There are plenty of vegetarian options too and one of our favourites from the evening was the Paneer Tokri – Potato nest filled with spiced cottage cheese, crisp celery and poached apple. A fine example of a classic Indian dish with a contemporary edge.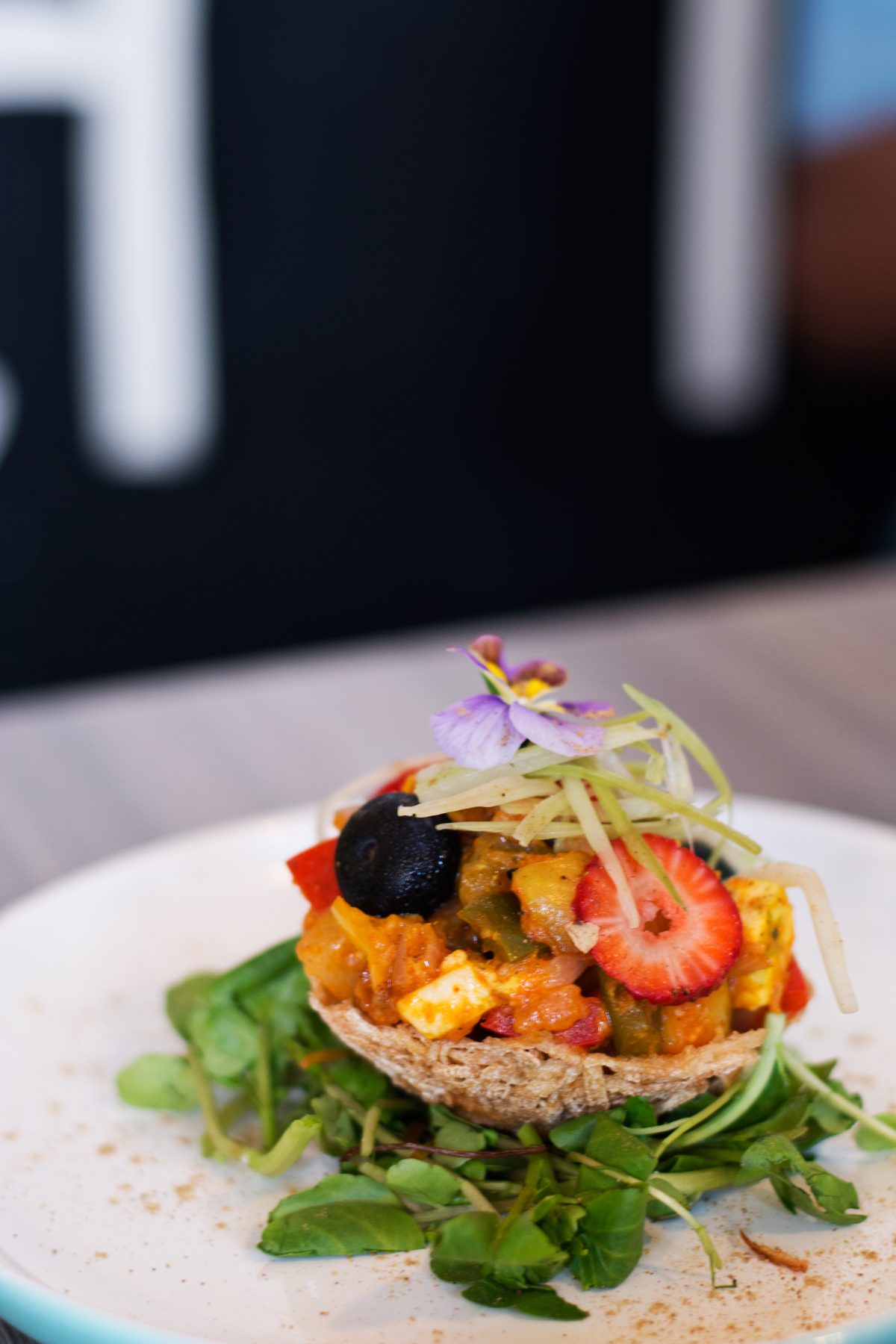 From the mains, my absolute favourite was the Macher Jhol – Bengali style Blue Grenadier fish cooked in mustard oil with turmeric. The Babu Ji version is much creamier and richer than the traditional one but I enjoyed the flavours with both the rice and naans alike.
And from the vegetarian curries, my favourite was the Adraki Palak Paneer- Homemade cheese dipped in spinach curry infused with dried ginger. I am usually not a big fan of Palak Paneer but I totally loved their version. The spinach base was lush and creamy without being overpowering and that dried ginger really helped lift the flavours.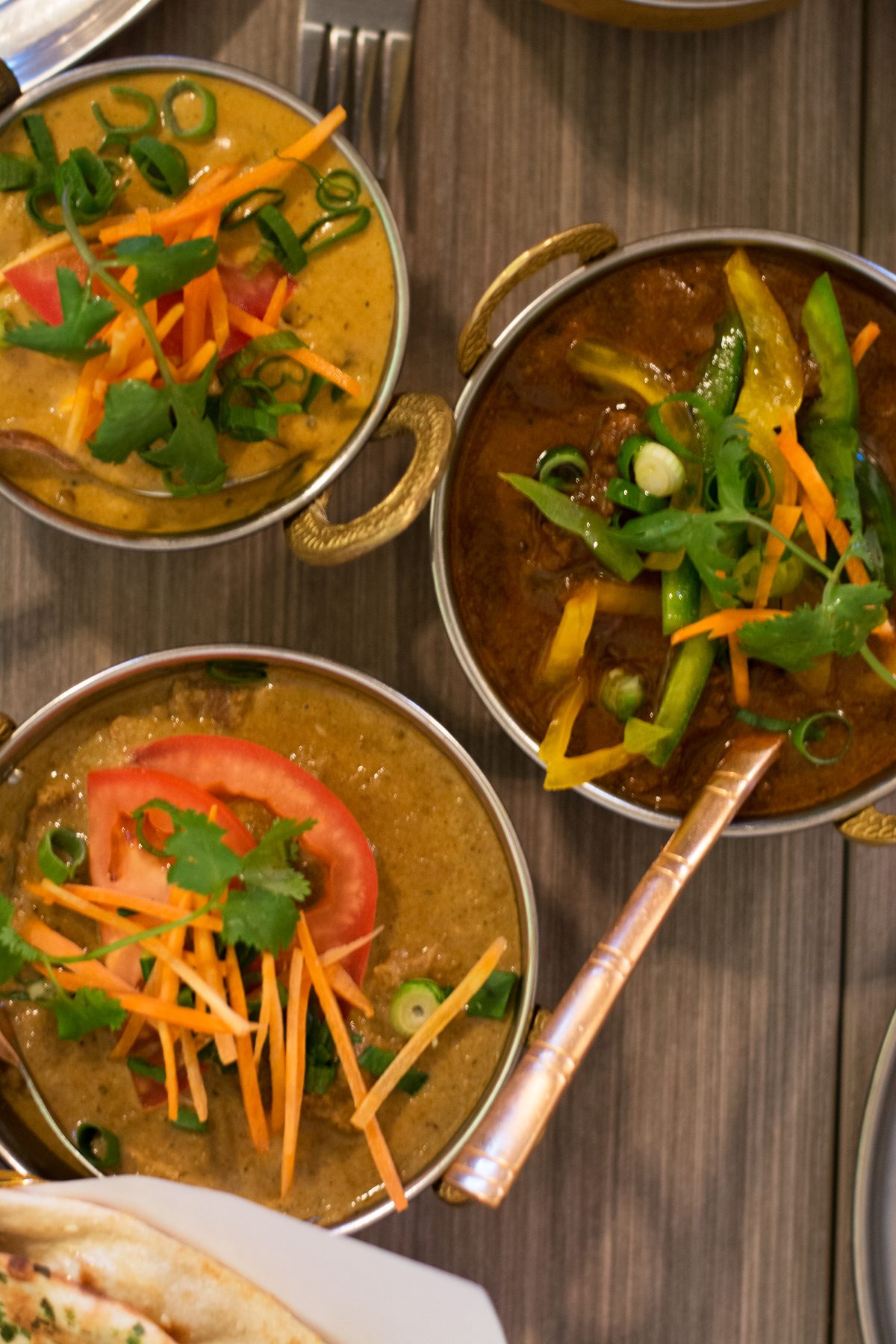 If you haven't dined at Babu Ji before, then do check out their daily deals for a delicious yet affordable dinner experience. And make sure you use the promo code 'SPICE' for that extra 5% discount.
Disclaimer – This is a sponsored post bought to you in collaboration with EatClub; all the opinions and thoughts are entirely mine.