Yet another glorious month has passed by, one that bought along plenty of joys and plenty of little moments to rejoice. It was not without its fair share of challenges, but looking back, I can feel only happiness and gratitude at the life I have been blessed with.
Technically autumn, but May was a crazy month when it came to weather. Plenty of rain and cold, gloomy days meant that we needed warm, delicious comforting food on our plates. And the best was this Risotto with Dried Mushrooms and Bacon Crumbs. Absolute yumminess!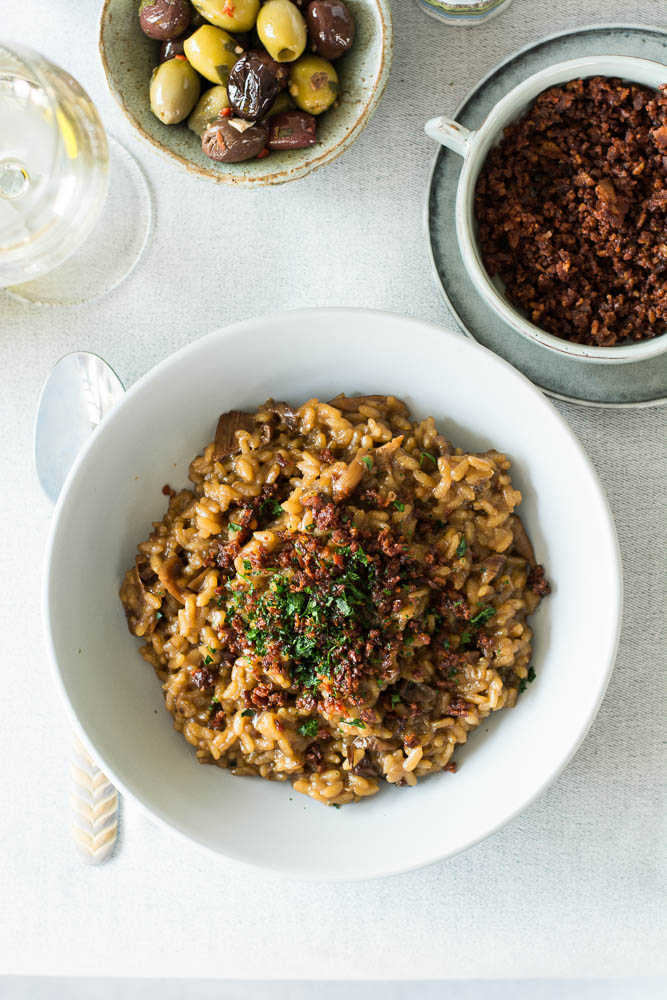 Leftover rice is perhaps a very common ingredient in most households and there are quite a few quick recipes on the blog to use it, after all we don't want to waste food right. All of these recipes are made frequently in my kitchen whenever I have leftover rice to create something delicious for the next day's lunch box.
One such dish is the Stir fried rice with Salami, Sun dried Tomatoes, Bell Peppers and Herbs. Not a combination that's common, but I promise it's really delicious. It's quick to make and Adi loves it in his lunch box with some cucumber sticks on the side.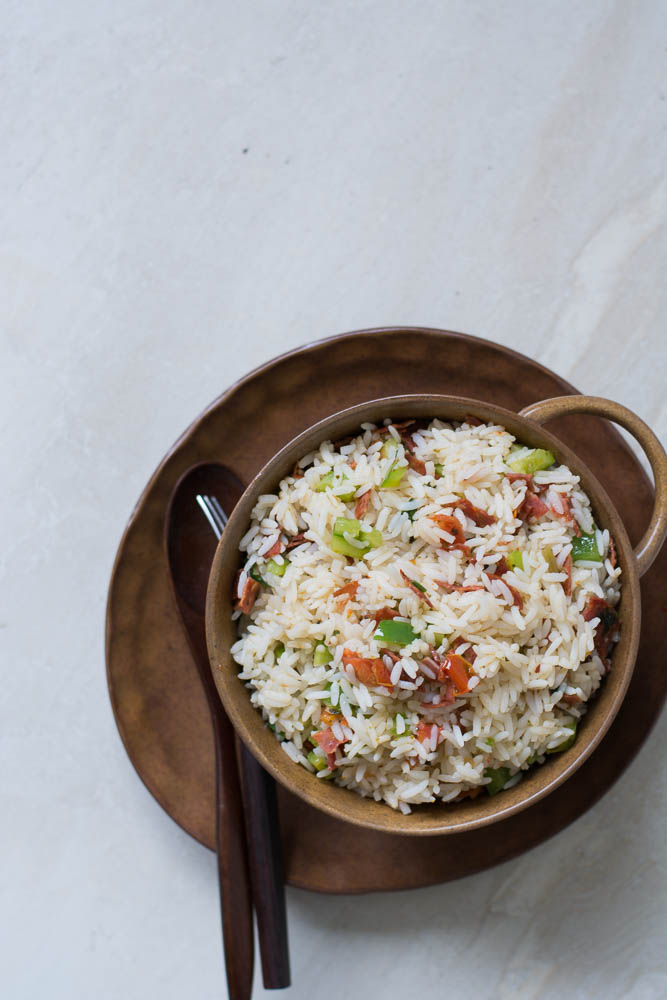 Speaking of food, did you read my review about the new South Indian menu launched at The Rochey, Fitzroy? Absolutely chuffed that the cuisine of my hometown would make it to a mainstream modern Australian pub. It's definitely a small world out there, especially when it comes to food.

Also, we got to meet Mickey Mouse!
Adi had the most exciting time at the launch of
Disney on Ice celebrates 100 Years of Magic.
The spectacular show returns this year to Melbourne during the school holidays and we are so excited to watch it; it's our first time.
If you have plans to go, then waste no time in booking the tickets…selling out like hot cakes.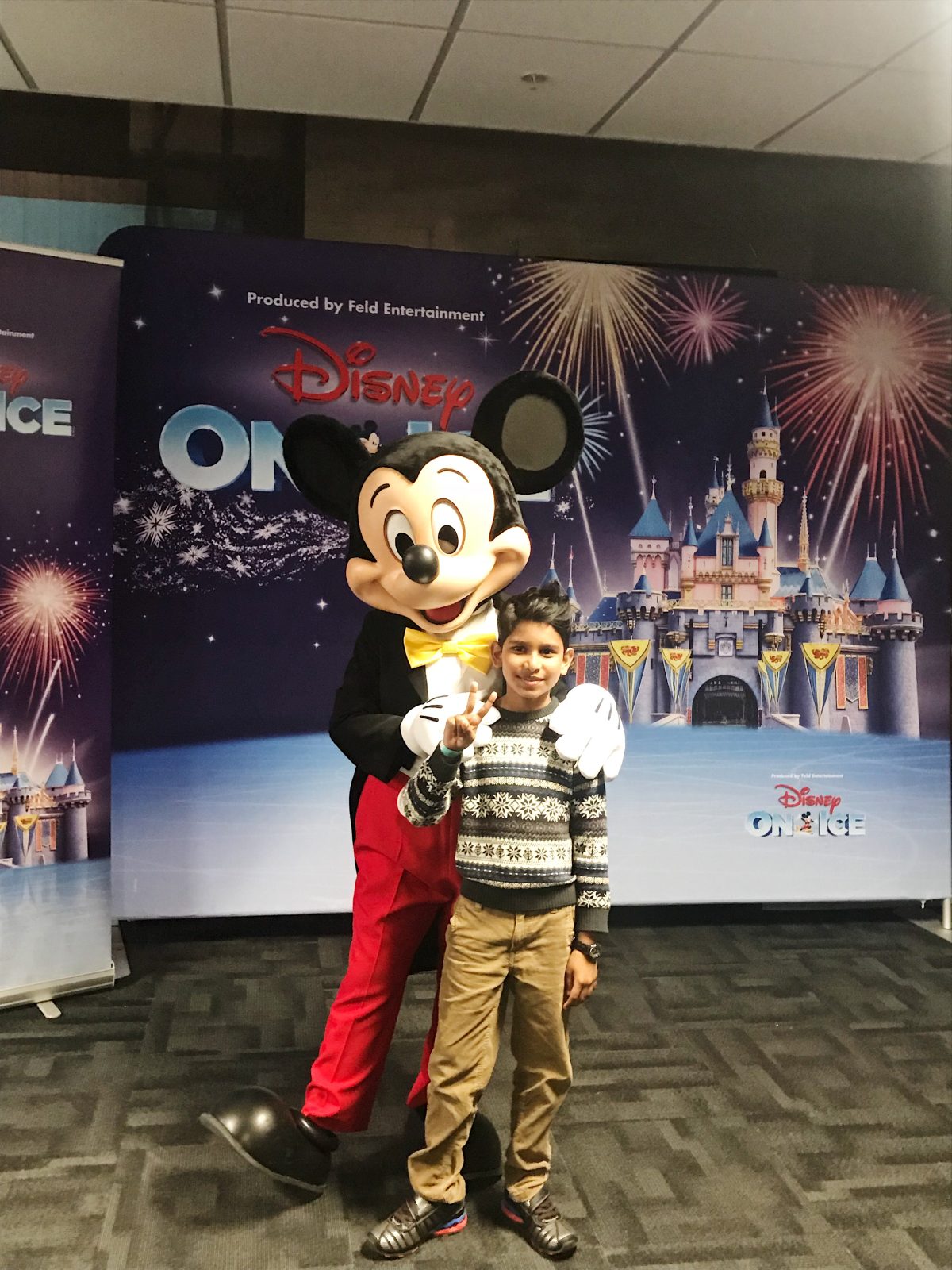 Now getting to last month's favourites; everything that inspired me be it food, drinks, lifestyle, travel, words or even beauty.
This
sangria
is different to any I have seen or tasted before. But I am going to try it only when summer returns to Down Under.
These
drumettes
are fingerlickin' sexy!
I would say the same for this
chicken
dish too.
Crack, slurp, mix
…..those words define it all.
I am not gonna miss the noodles in this
one
.
Totally love her Instagram
handle;
has the most delicious food with some stunning photography too.
A lesser known fact about me is that I binge watch beauty and fashion videos on YouTube. In fact, I hardly watch any cooking channels but I have all the info about the who's who of the beauty blogging business. And one of the channels I am absolutely loving at the moment is this
luxury blogger
. She's sassy, bold and one hell of a woman.