2018 has been such an exciting year for me on the work front. So many interesting opportunities and collaborations have come my way this year, most of which has pushed me clearly beyond my comfort zone but enabled me to take my food dreams one step further.
And one such exciting opportunity has been this collaboration with Feastively.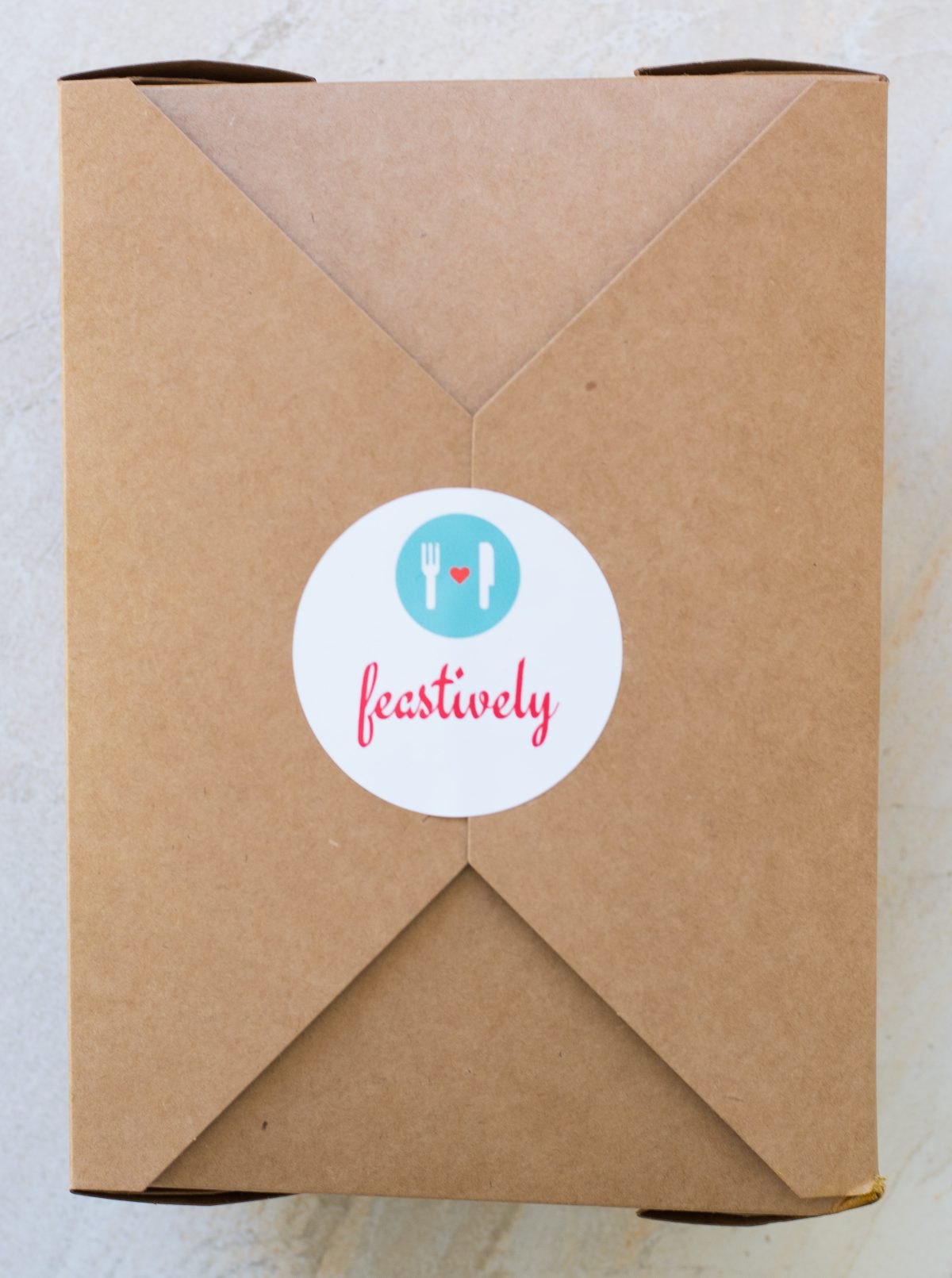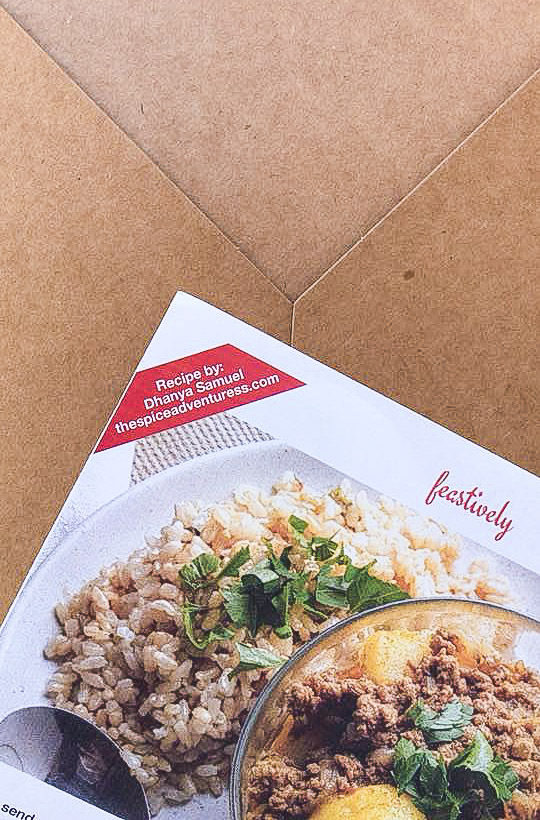 Feastively specializes in fresh meal boxes that are designed to help you cook a delicious dinner in three easy steps and just 15 minutes. Based on the meal plan and dishes that you choose on a weekly basis, all the prep work is done, packaged and delivered to your home.
Earlier this year, the company got in touch with me to find out if I would be interested in transforming some of my signature recipes from the blog into a fresh meal box format. I was surprised but couldn't be more excited. This was almost like cooking personally for all of you (nothing could give me greater joy)!
Since I had tried out Feastively meal boxes last year, I was already aware of the quality of their meals. And I was quite impressed with the taste of many of their dishes. But making the decision was still hard because I wanted to be sure that my recipes delivered the same flavour as how I would cook at home, when it gets transformed into a fresh meal box.
But Feastively provided me with the kind of support to enable this and make the project a reality. A lot of testing and tweaking has taken place behind the scenes on their end as well as mine to ensure that each signature dish that is showcased has my stamp of approval and will deliver in terms of freshness, quality and flavour.
And finally the day has arrived; Indian Kheema Masala (Beef Mince with Potatoes, Peas and Rice) is now available through Feastively.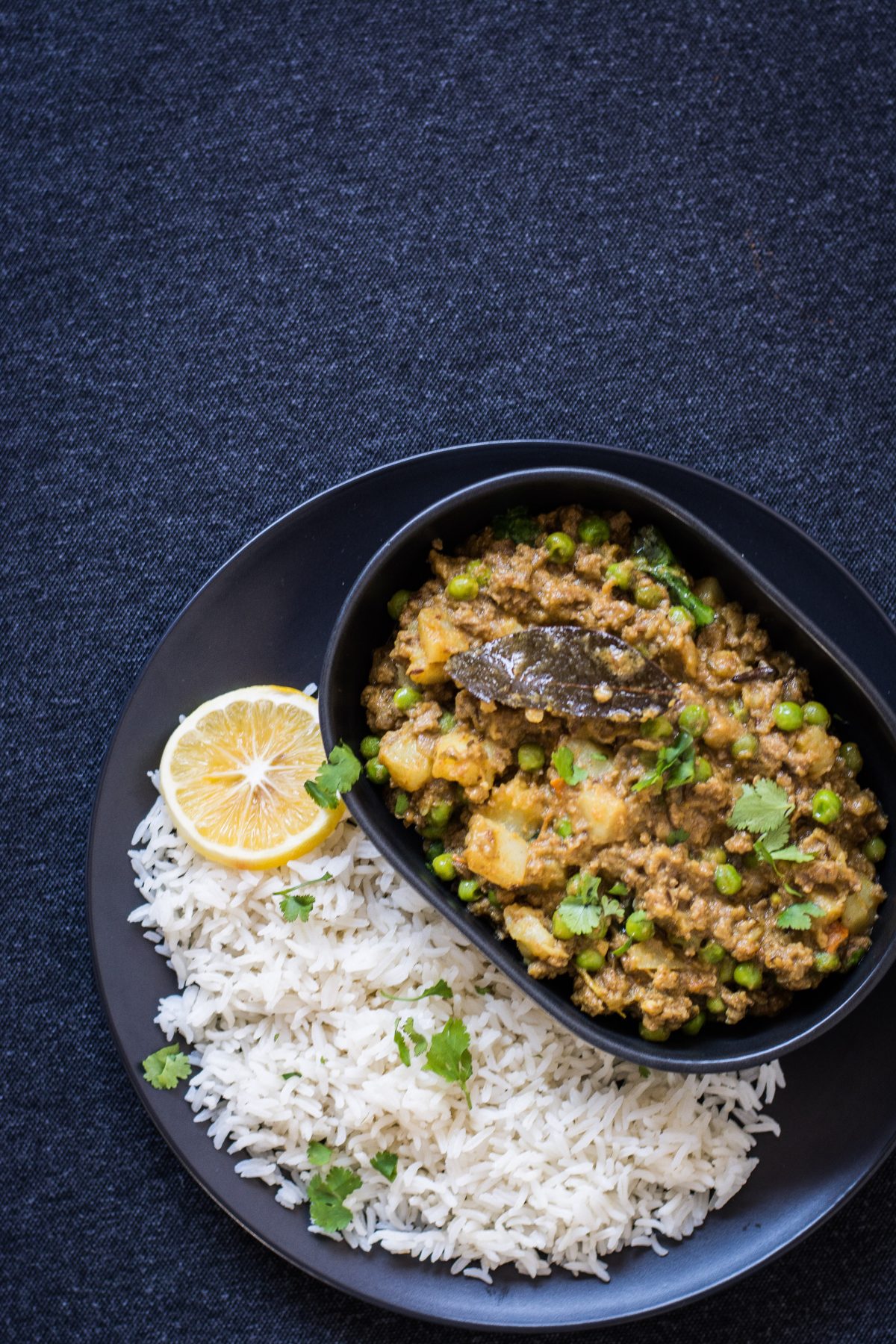 One of the most popular recipes on my blog, I am so glad this was the first dish that made it to the meal box. If you were to make this dish from scratch, it will easily take 45 minutes to an hour. But now with the Feastively fresh meal box, all that you need to do is three easy steps and dinner ready in 15 minutes.
The whole spice infused caramelized onion and aromatic base is what takes the longest to cook in an Indian dish like this which has already been prepared for you. All that you need to do is cook the potatoes, peas and beef mince, add it to the mildly spiced sauce followed by yoghurt to get a delicious beef mince masala in no time at all. Serve it with a side of steamed rice for a hearty, flavoursome dinner. A glass of red would just make it perfect.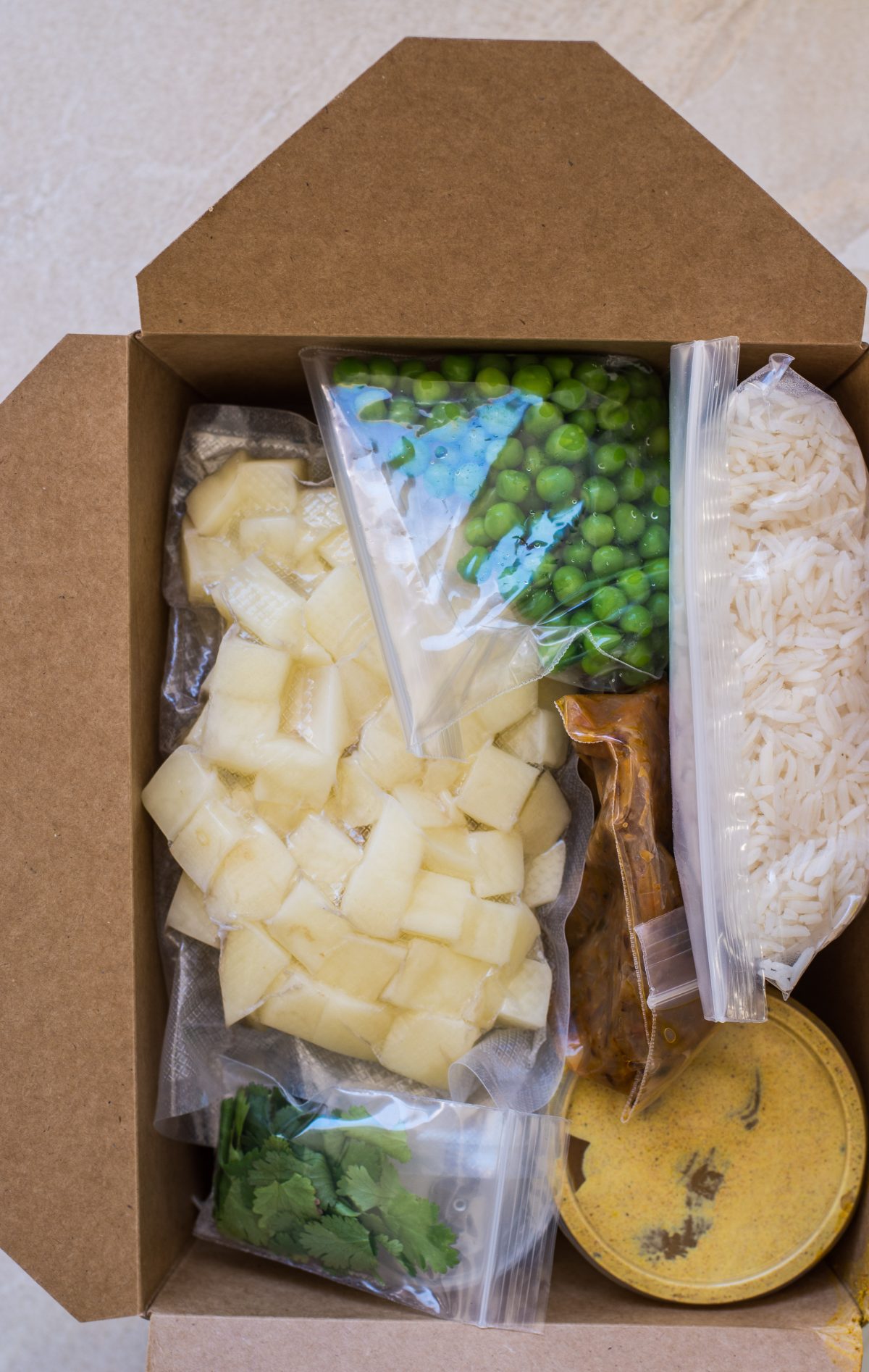 It's pretty simple to use Feastively. First, you opt for a meal plan based on the size of your family. And then add the recipes from the week's list to your plan. The recipes are changed on a weekly basis so that there is something new to try and boredom doesn't kick in from eating the same dishes. The dishes are also spread out across several different cuisines, all of which are Aussie family favourites.
The biggest advantage of using a fresh meal box service like Feastively is not just the amount of time you save but also the fact that it is way healthier than your local fast food or takeaway. There are no preservatives or additives, just fresh and seasonal ingredients prepped and put together for you to reduce cooking time.
While the Indian Kheema Masala is the first one to be launched, there are others being tested which will soon be introduced into the weekly menu. And if you have any dishes or recipes from the blog that you would like to see on Feastively, please do comment below and we will try our best to incorporate it.
So please do try it out and let me know your feedback; it would mean a lot to know what you think about the dish.