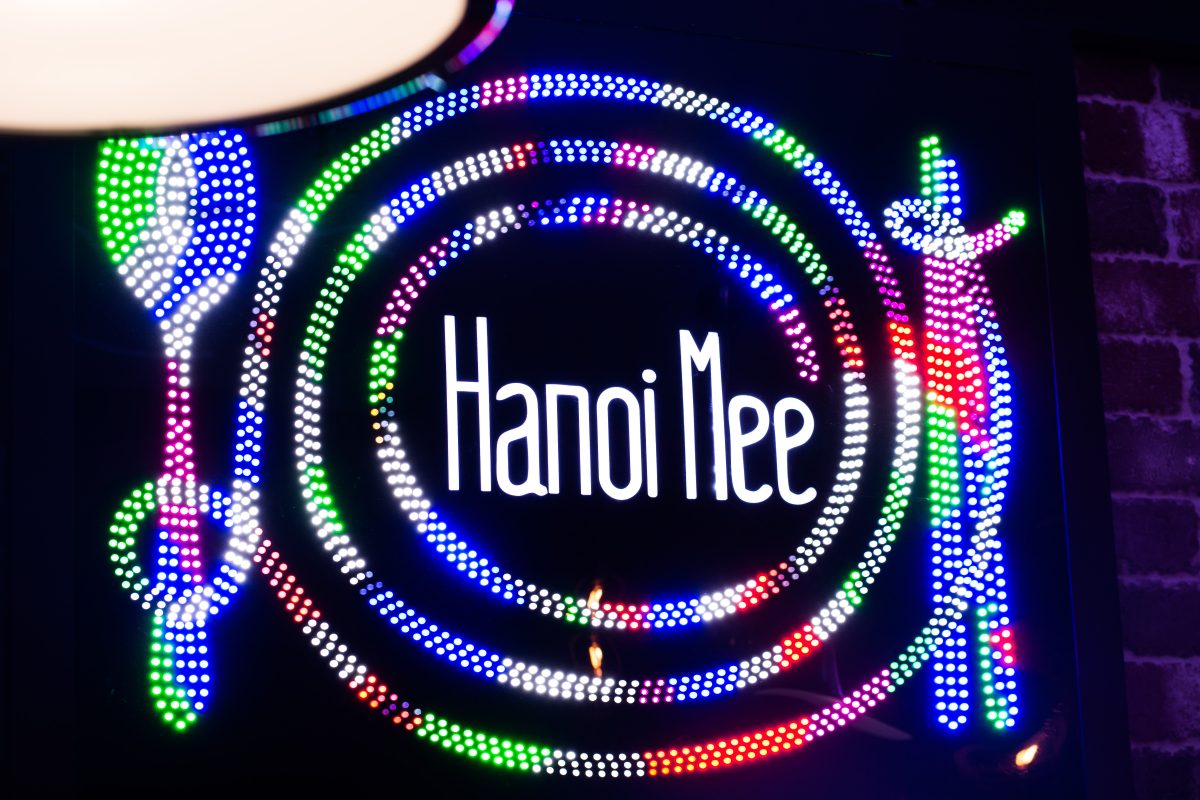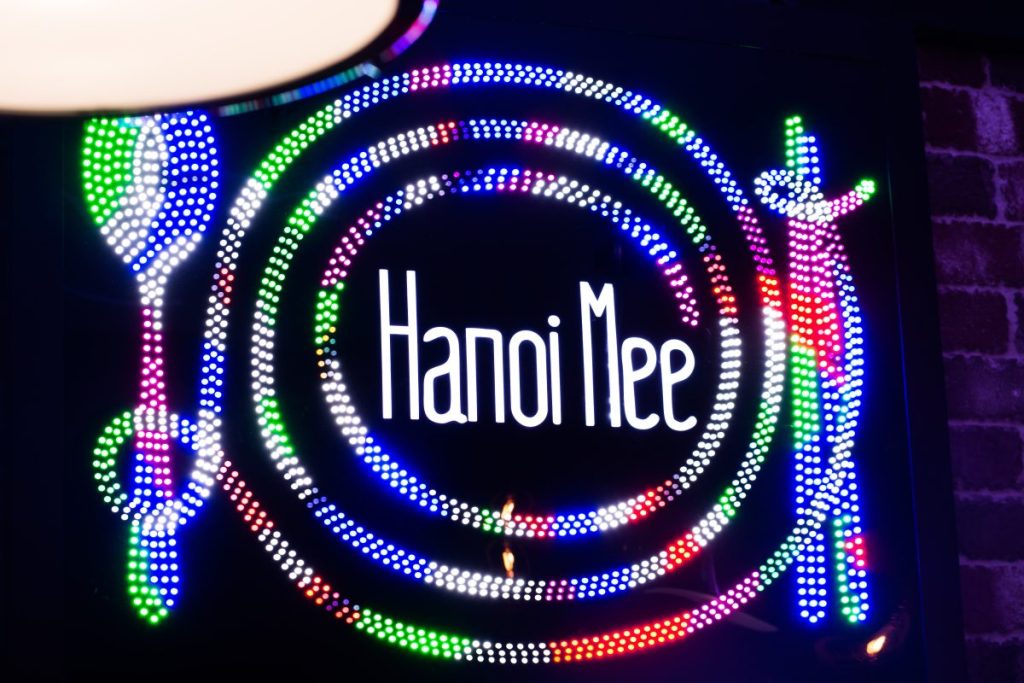 I have not ventured much into the dining scene of Port Melbourne so I was quite excited when I got an invite from Australian Good Food Guide (AGFG) to check out Hanoi Mee Kitchen and Bar.

Situated on Rouse Street, Hanoi Mee has a small but vibrant and colourful space. The interiors are tastefully done and represent modern Vietnamese in every nook and corner. Traditional crafts share space with modern industrial vibes to create a beautiful space that's perfect for after work drinks or dinner with friends and family.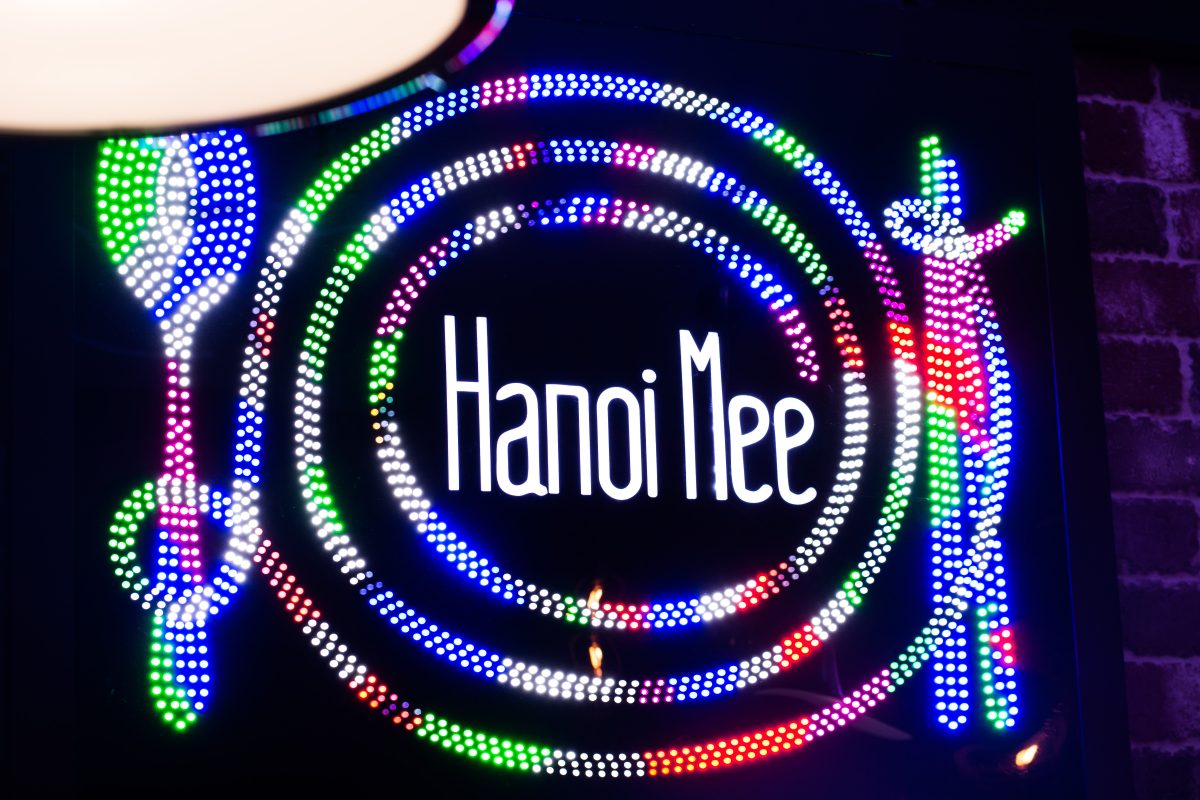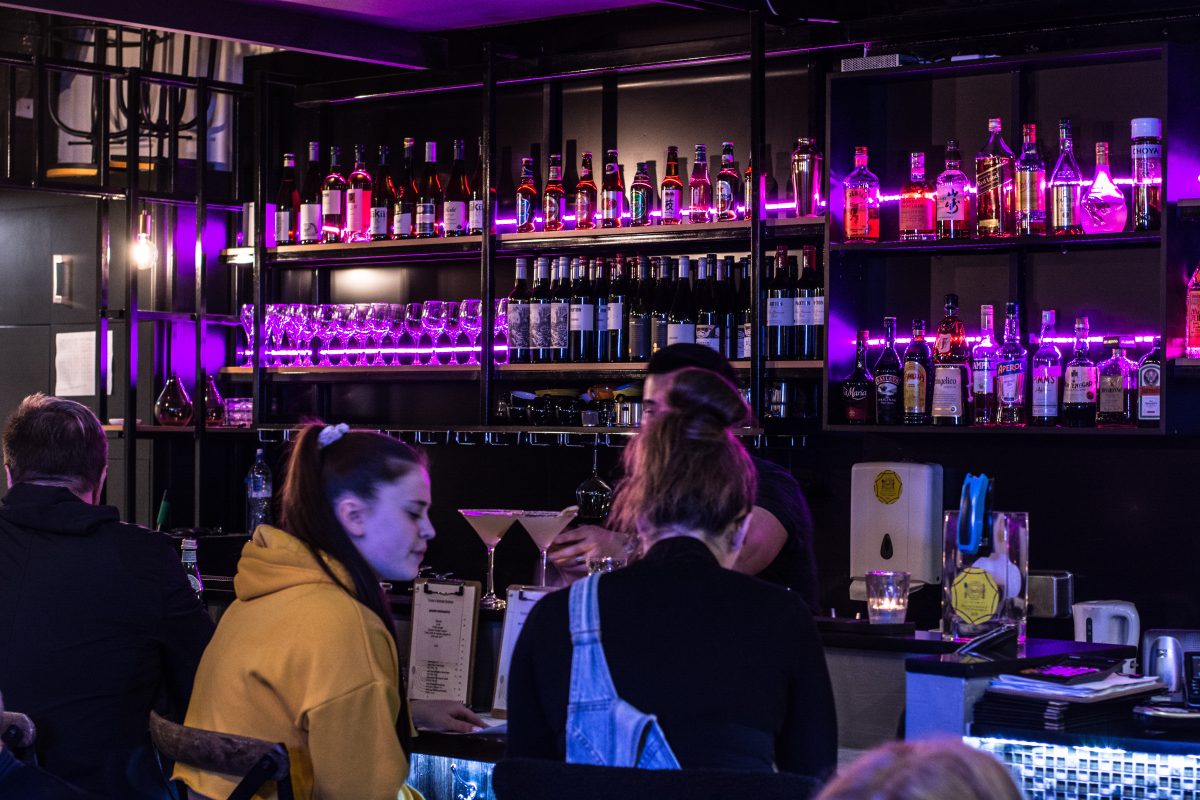 Chef Ennis Le has created a menu that's distinctly Vietnamese yet very modern in its approach to flavours. Drawing inspiration from the local produce combined with his flair for creativity and attention to details and presentation, Hanoi Mee is a great dining experience for those seeking to explore Vietnamese flavours in a contemporary style.

For drinks, we ordered the Chilli Mojito (white rum, St. Germain liqueur, lime, chilli, mint, ginger/chilli syrup and soda) and the Port Melbourne Mar-Tea-Ni (tea infused vodka, peach liqueur, mango liqueur, lemon juice and egg white).

The Chilli Mojito was the clear winner; it's spicy, punchy yet balanced perfectly. Highly recommended!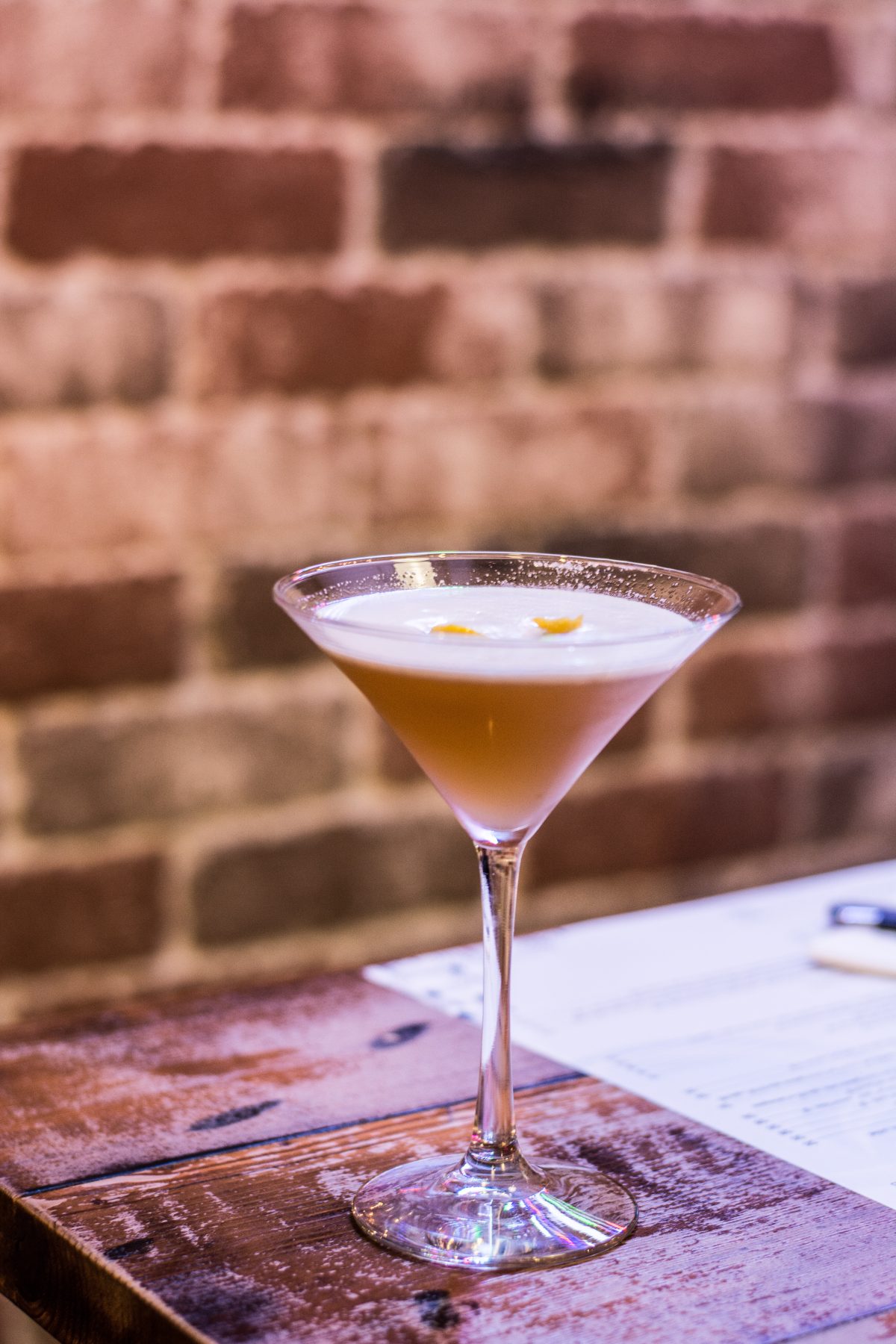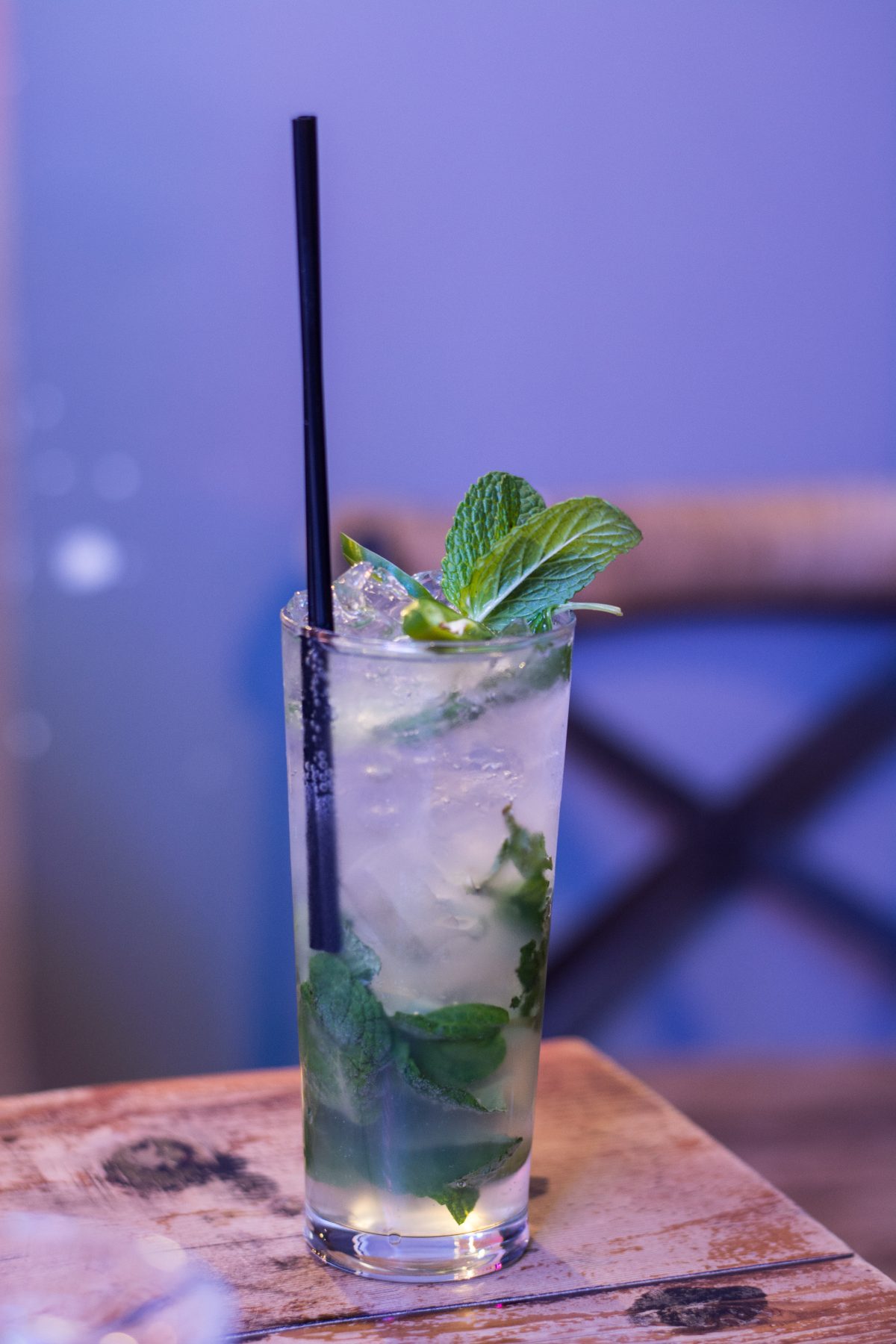 The 'Small Bite's section at Hanoi Mee looked so interesting and we wanted to try out quite a few dishes. So instead of a-la-carte, we ordered 'Best Bits' which is a selection of seven of the signature starters from the menu. A good way to sample a variety of dishes and a great option for a tapas style dinner.

We started with the Calamari, crab and shrimp spring rolls which were served with lettuce, herbs and nuoc cham. I absolutely love Vietnamese style spring rolls; the best in my opinion and this modern version was super delicious. Super crunchy covering which I think was made from fried noodles; these spring rolls really set the bar high for the remaining meal.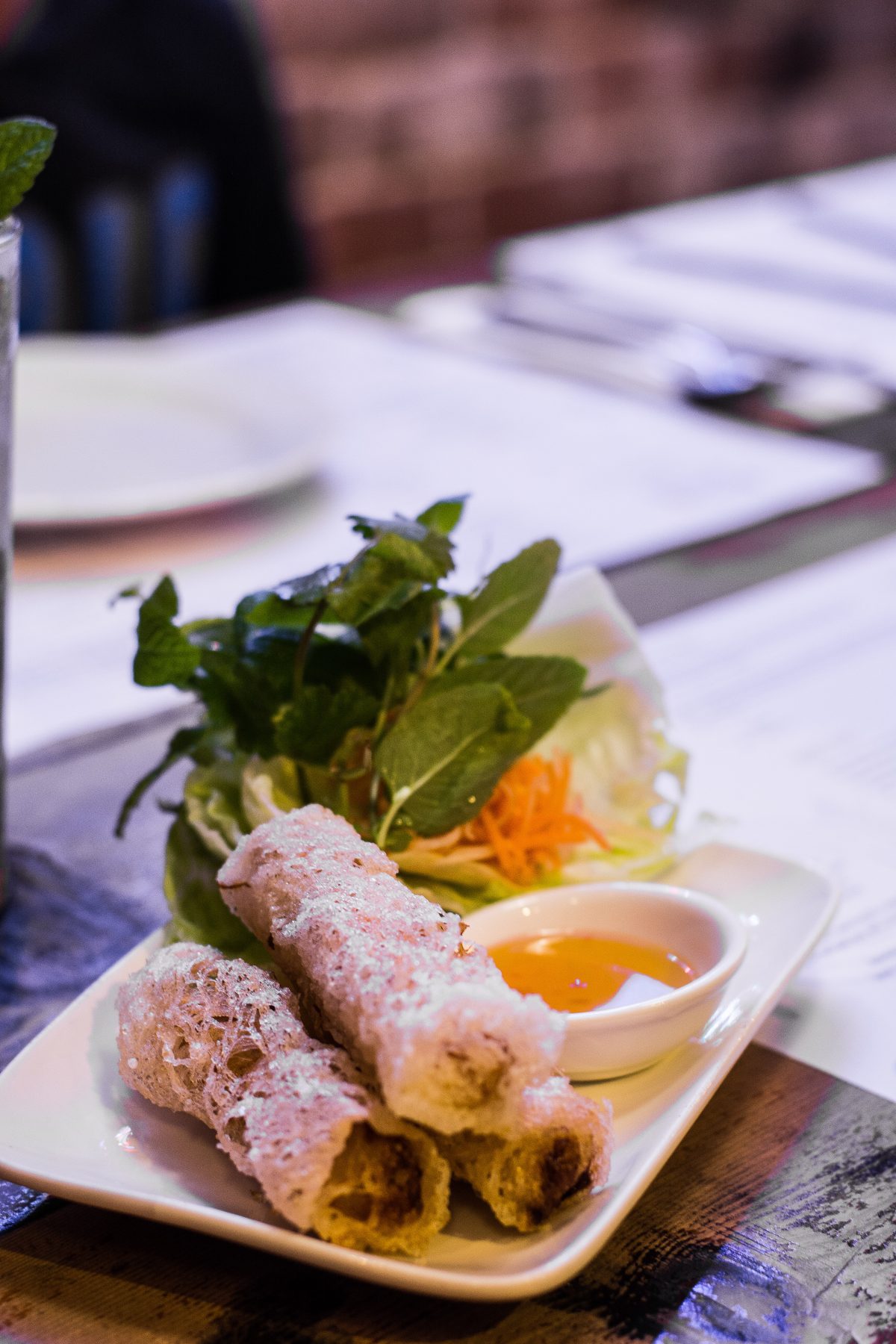 The next dish arrived with much fanfare; Confit salmon with coconut, avocado, granny smith apple and wasabi caviar served in sesame cone. A very modern interpretation of some classic flavours, I was a bit apprehensive of how it would taste. But it was delightful; light and subtle with all the flavours in perfect balance.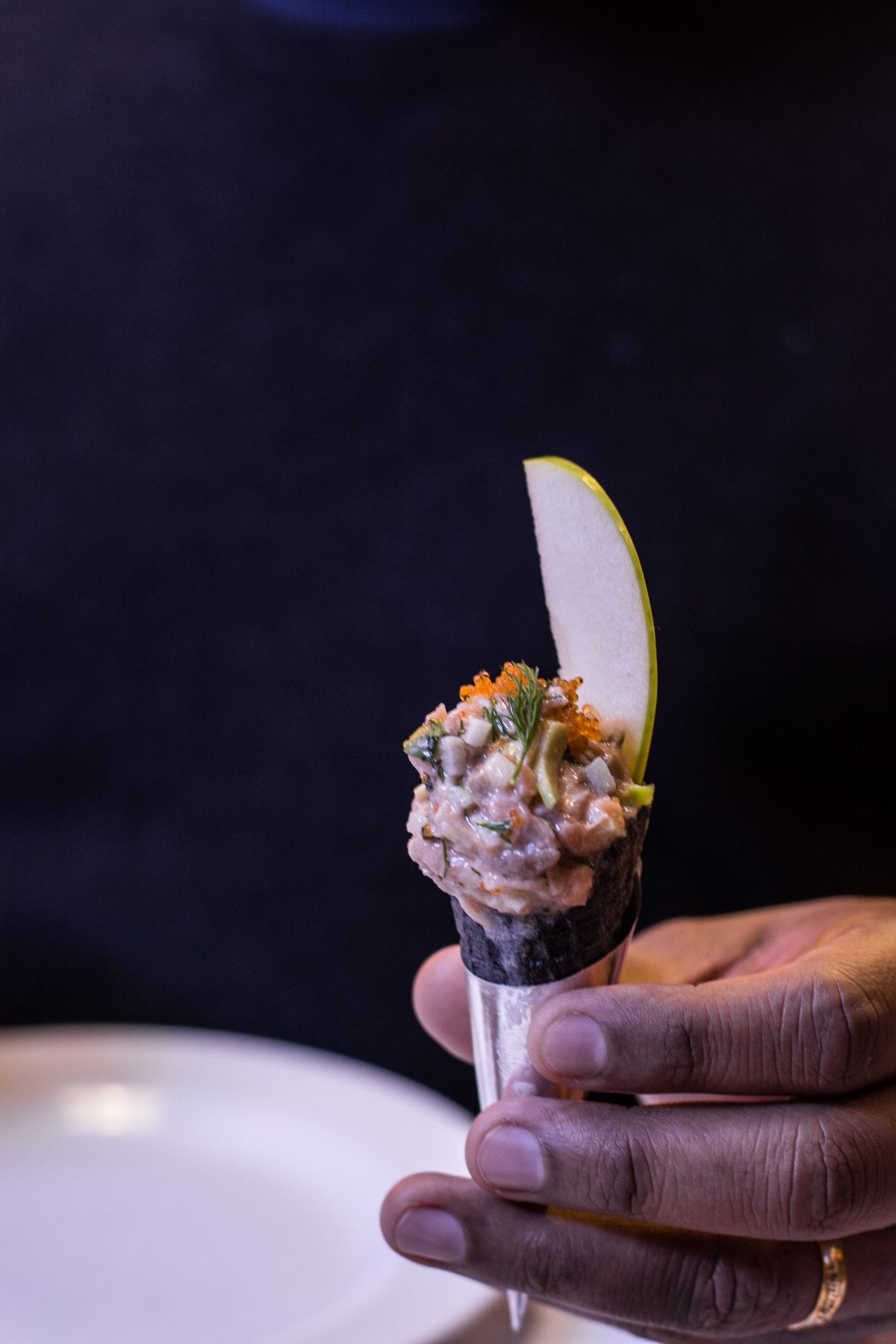 Next to arrive were the Steamed prawn dumplings. Now we cannot dine at any Asian themed restaurant without ordering dumplings, that's like the gold standard. And Hanoi Mee didn't disappoint; kept it true and delicious.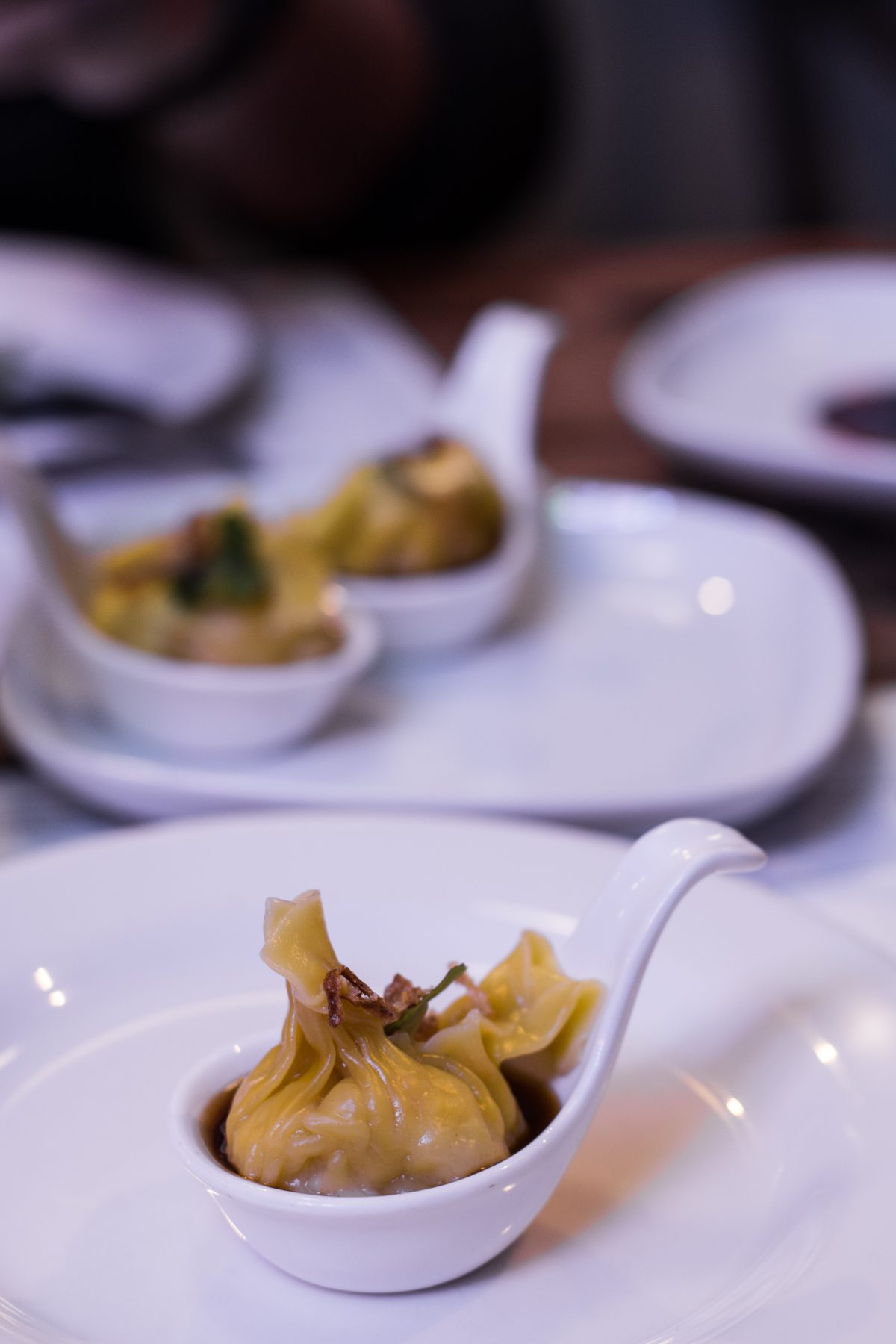 The next to taste was the Yellow tail king fish, pomelo, young coconut shredded on betel leaves. Another small bite that I would highly recommend; morsels of deliciousness indeed.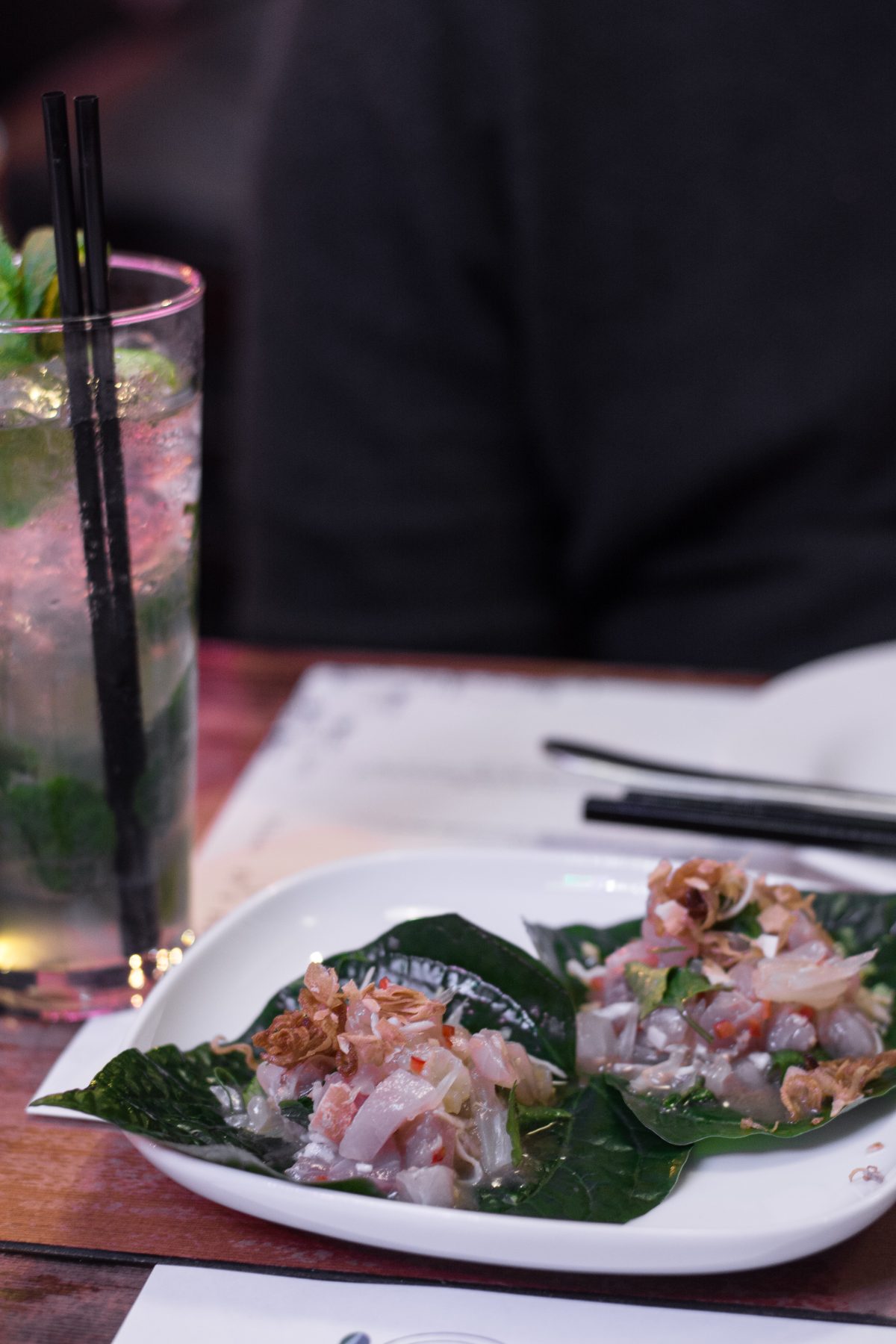 You have to try out the Black pepper sticky pork belly bun with cucumber, spring onion and chilli at Hanoi Mee. The flavours were amazing; the bun was really soft but I felt that the pork belly could have been sliced thin so that the pork didn't feel overpowering.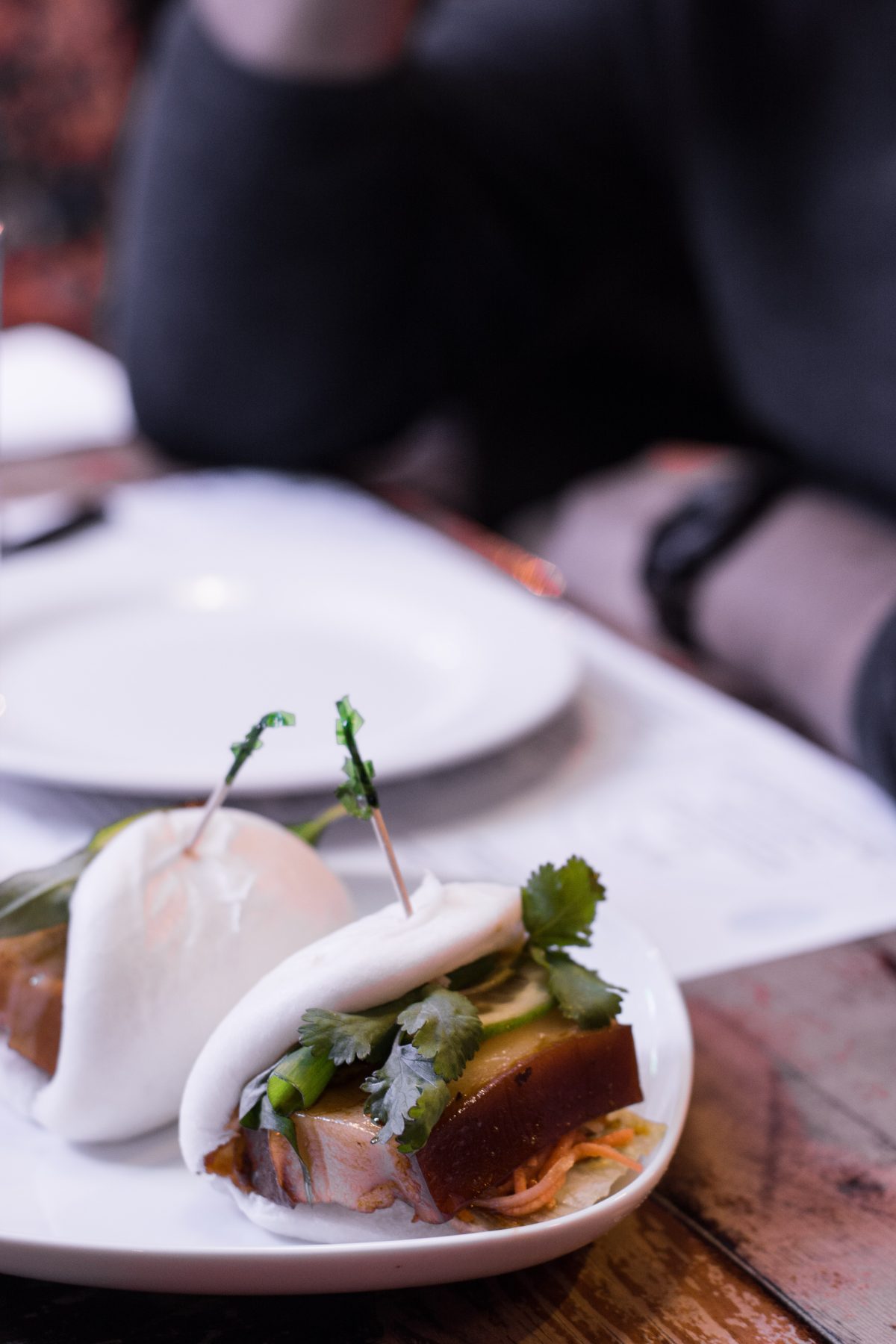 Sweet chilli chicken wingettes with crispy shallots and coriander – this one's for all the chicken wing lovers. Crispy yet tender and juicy inside tossed with Asian flavours of sweet, spicy, tangy; it was a delightful snack.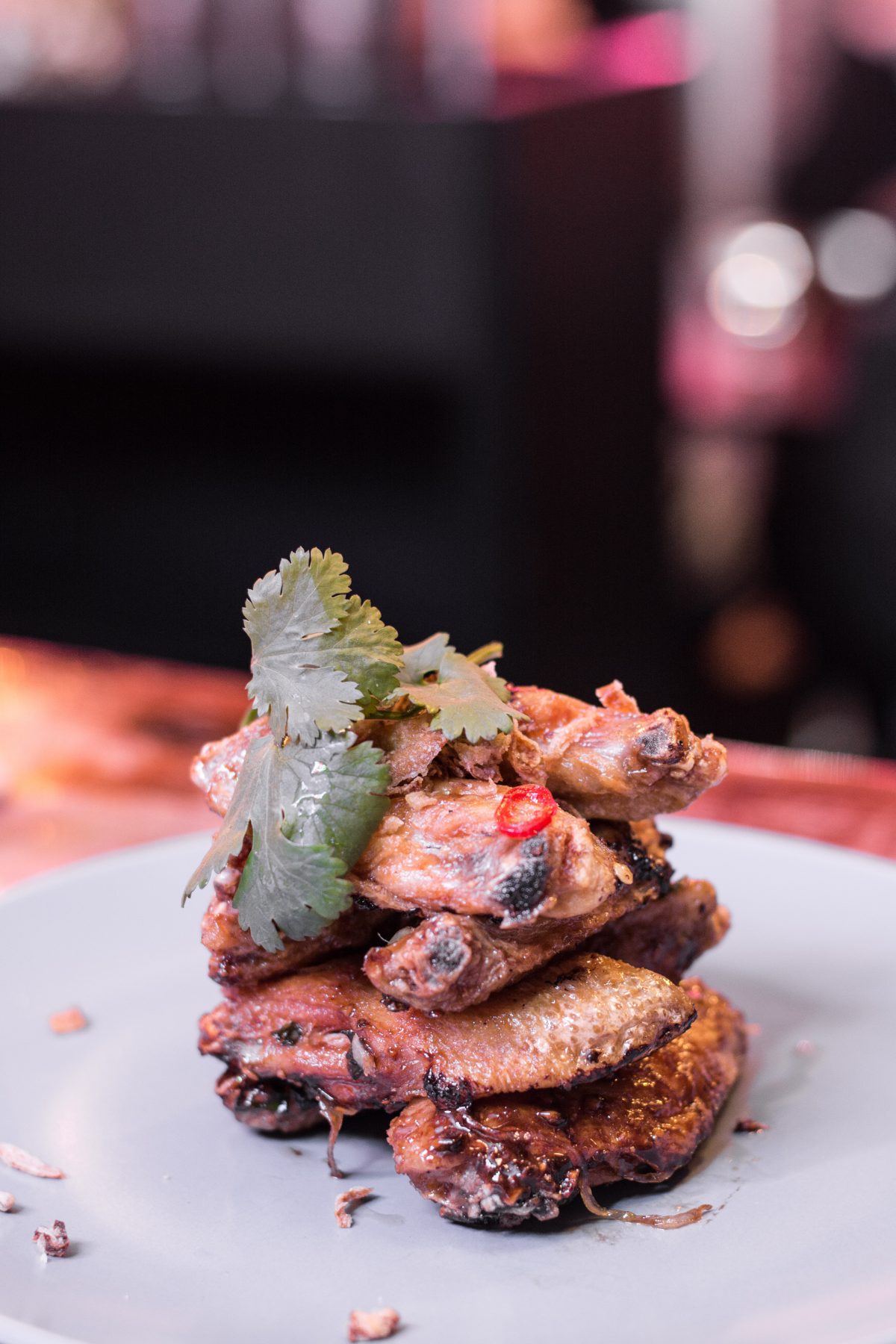 Another dish that I was quite interested to try was the Sher Wagyu steak tartare with ginger, fried shallots on crispy rice cracker. This is the first time I have tried tartare infused with Asian flavours and I was not at all disappointed. A tad bit salty but the overall taste was amazing especially when paired with the crunch from the crackers.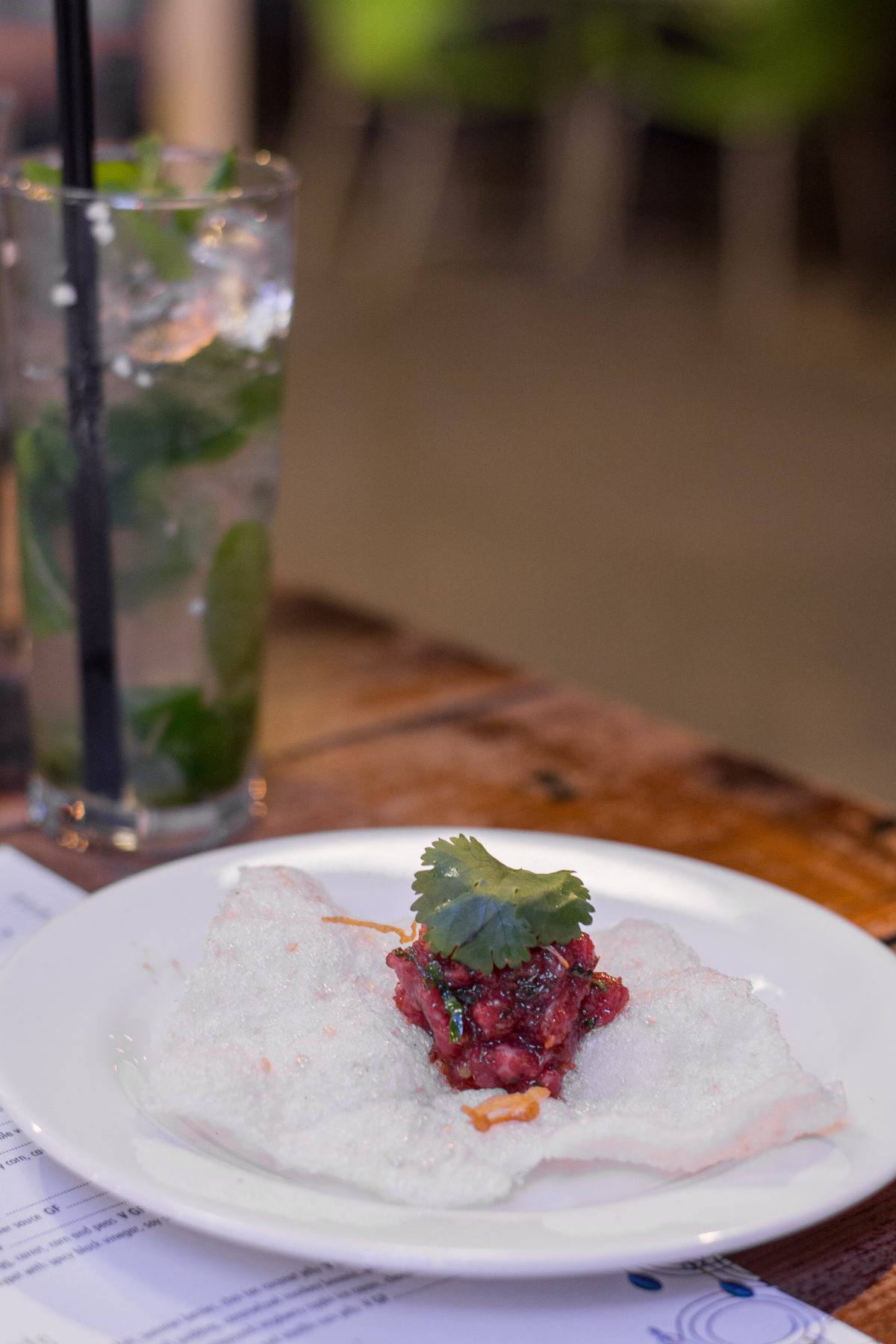 The final dish that we tried from the Small Bites section at Hanoi Mee was the Spring bay mussels steamed in Hanoi beer with Vietnamese mint, lemongrass, ginger and chilli. I am a huge mussels fan so I was happy to dig into this; subtle yet lots of punch from the aromatics and chilli.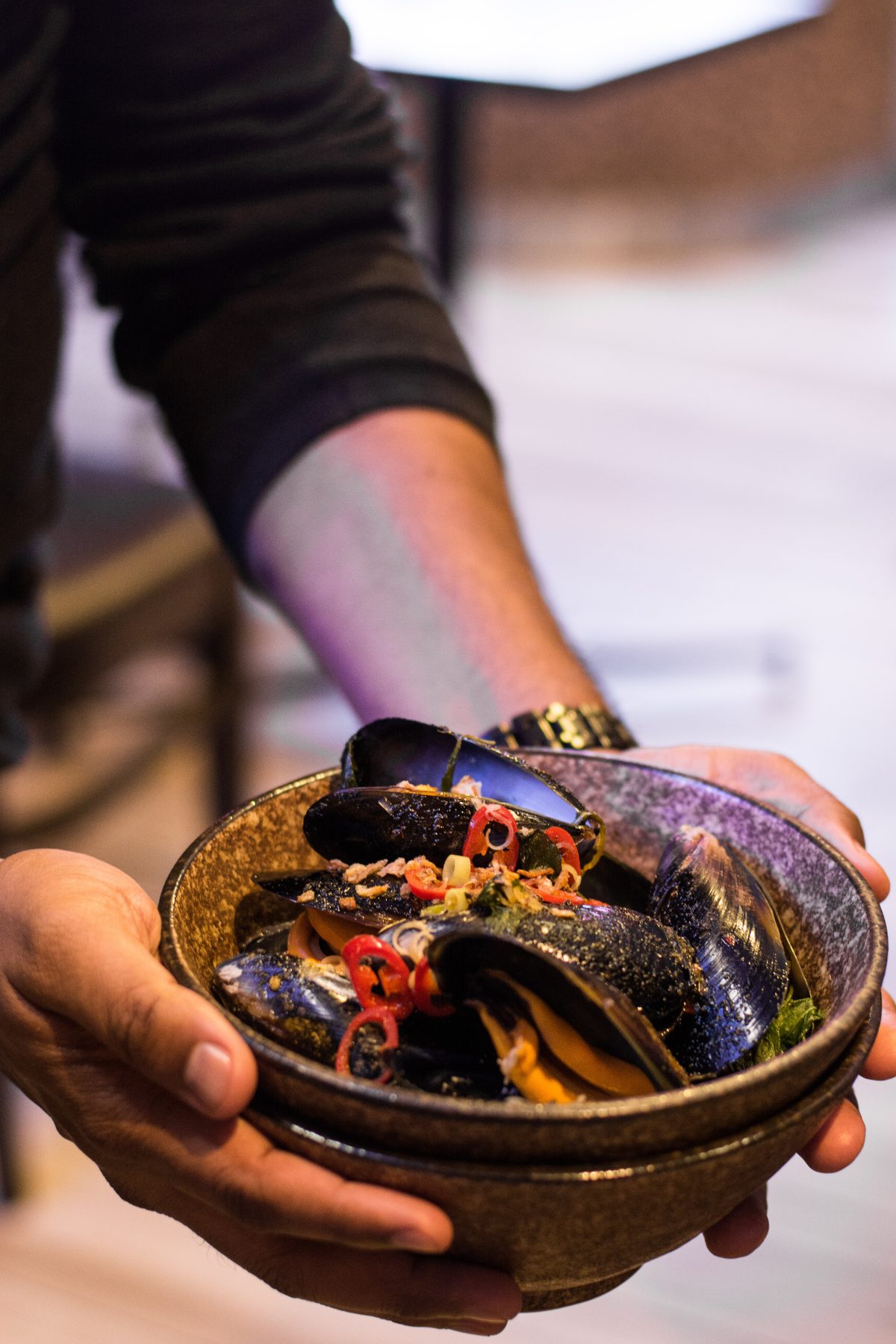 Now these small bites are more than enough to fill you up, but we couldn't come away without trying out any mains.

So from Mains, we chose the Hanoi Mee signature dish; Caramelised pork hock with tamarind caramel sauce served with cos lettuce, fragrant herbs, pickled carrots and papaya. First of all let me tell you that this is a huge dish that is clearly meant to be shared unless you have a matching appetite.

The caramelized sauce encrusted crispy skin on the pork was just heavenly. The meat was succulent and juicy mostly but owing to its sheer size, there were a few places where the meat had started to get dry. But inspite of that, it was super delicious. The best way to have the dish is to cut out slices of the meat and roll it inside the lettuce topped with the fresh herbs and pickles.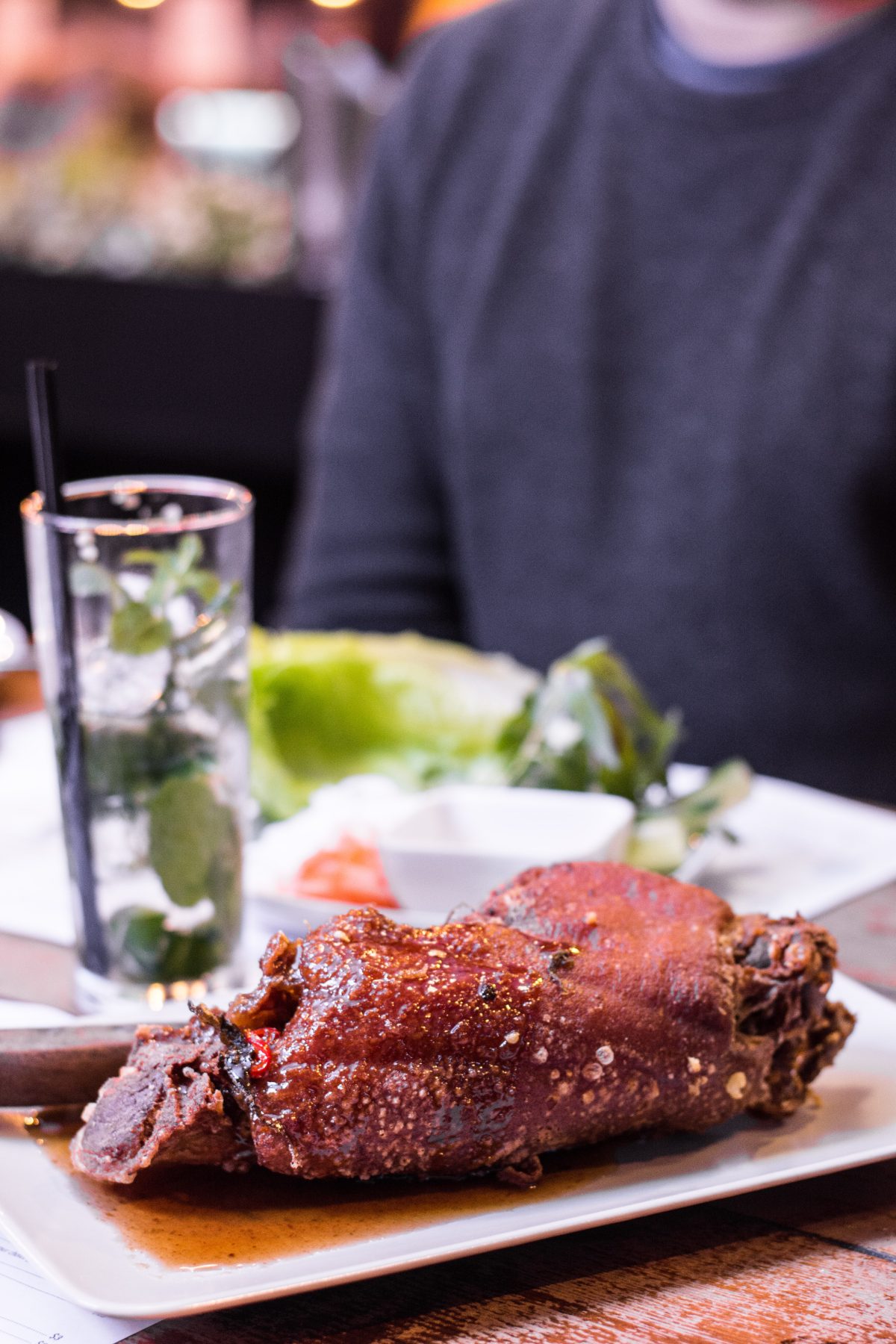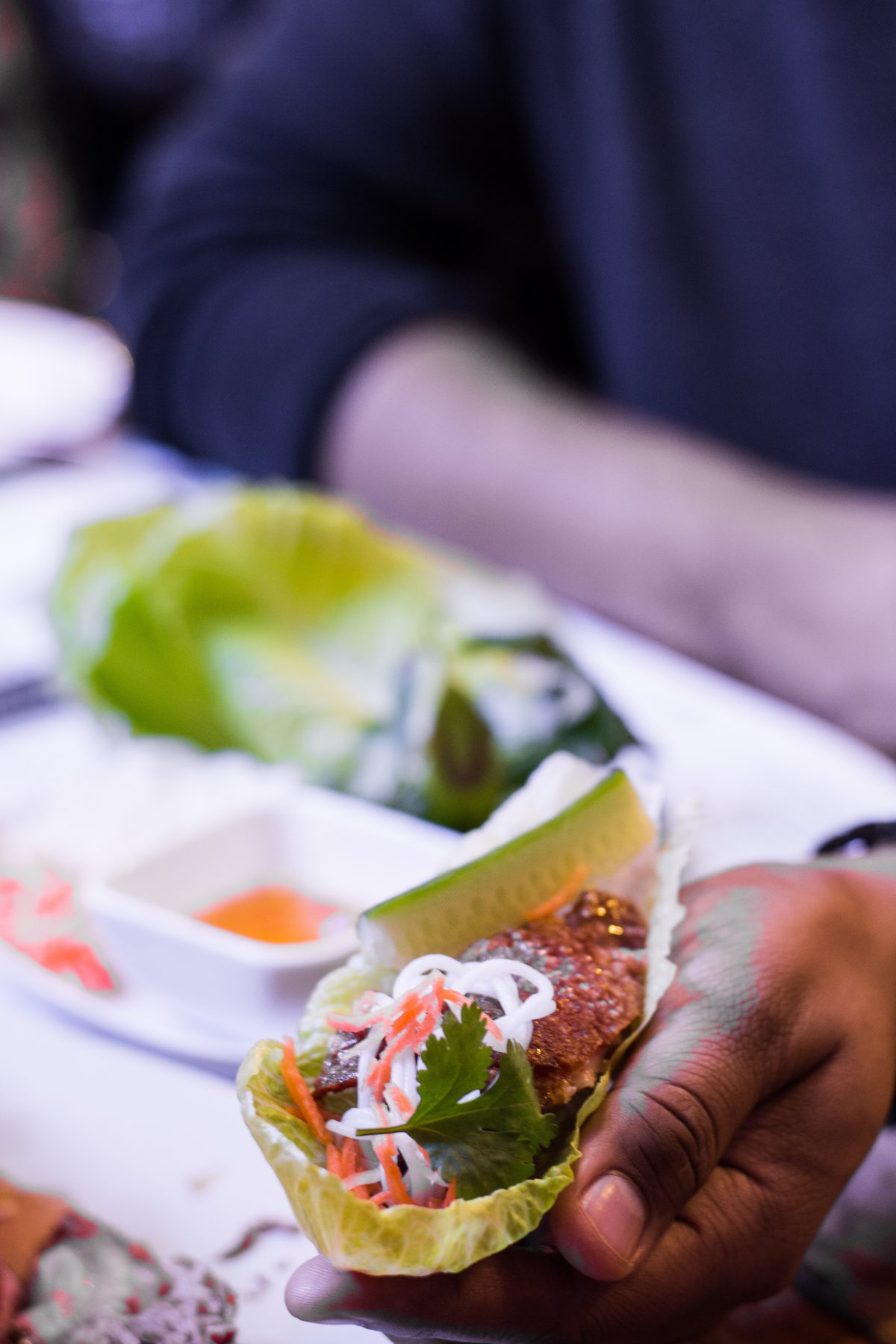 To go along with the mains, we also got the Crispy soft shell crab, mango and papaya salad with a ginger dressing. The salad works as a dish just by itself and generous portions too. If you love soft shell crab, then do give this salad a try. Again highly recommended.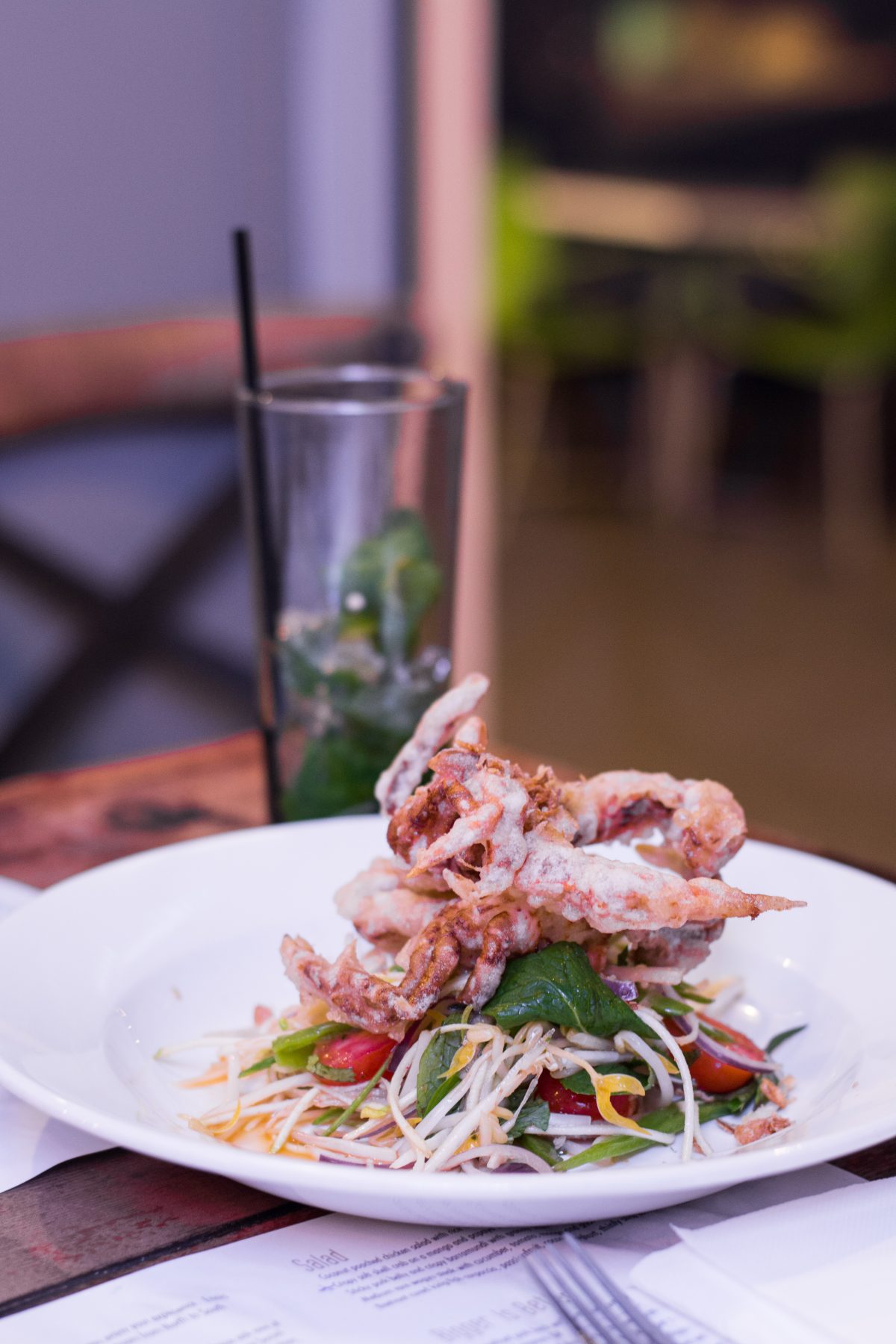 In a nutshell, Hanoi Mee is an excellent spot to experience modern Vietnamese cuisine. The flavours are distinctly Vietnamese yet in a contemporary Australian setting; the best of both worlds. I can't wait to go back.

Hanoi Mee Kitchen & Bar
140 Rouse Street,
Port Melbourne VIC 3207
Phone no: (03) 9042 7921


Disclaimer – I dined as a guest on behalf of AGFG at Hanoi Mee. All the photographs and opinions remain entirely mine.