Just two more months to bid goodbye to this year!!!
Where has time flown? But then that's how I start every monthly favourite post of mine, isn't it?
But sometimes it's scary right when time rushes by so fast that you wish you had the power to hold it in your hands and keep it still…..shhh, just stay still till I have caught my breath.
Alas that never happens, and the only option seems to be to flow along with its tide….
At the same time, there is also the excitement and joy of the approaching festive season. While there is so much work to do during this time, both personal and professional, I love the energy, the joyous and festive spirit that's in the air.
On the professional front, I am planning recipes more suited for the season so if any of you have special requests, do comment below and I will try my best to take that into consideration.
Reading is a very passionate hobby of mine, especially hard copies. I do not like digital books or tools for reading as I think it destroys the very joy of holding a book in your hands. While I do read a lot of books, I do not talk much about it on the blog except when it's a book related to food.
This month, I got the opportunity to read Truth, Love & Clean Cutlery – a Guide to the truly good restaurants and food experiences of Australia, Edited by Jill Dupleix.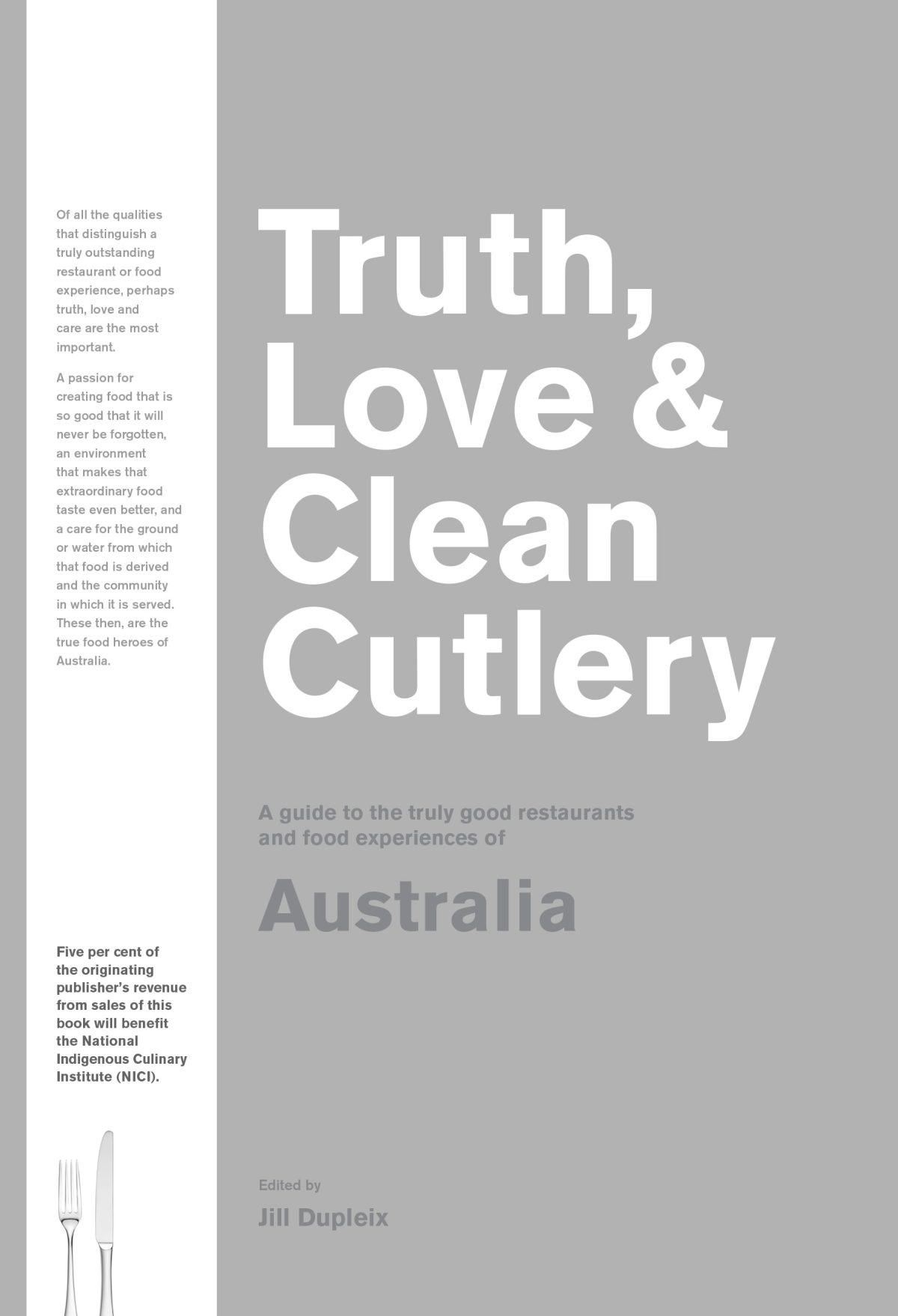 The book is part of a series of the world's first guides to restaurants and establishments serving truly exceptional, sustainable, organic and ethical food.
Truth, Love & Clean Cutlery has a simple yet elegant design and layout; the photographs are outstanding yet simple and real focusing on the food and nothing else. Published by Blackwell &Ruth, 5% of the publisher's revenue from the sales of the book goes towards the National Indigenous Culinary Institute (NICI) which is absolutely fantastic.
Food guides like these have always been a part of my library and I actively seek out restaurants suggested – local, regional and international. The restaurants suggested in this book are not just about delicious food; that's definitely a criteria but it's more about the care and passion that goes into the sourcing of the ingredients, giving back to the farming community, the attention to detail while each ingredient is prepped and prepared to create the final harmony on a plate.
One of the first things I did on getting the book was going through the 'Victoria' section; a curiosity to know the recommendations and how many places I had dined at. To my surprise, there were just 2 restaurants that I had been to from the list – Higher Ground and IDES. Both of these serve exemplary food; while the former is a casual café style setting, the latter is a high end fine dining affair. But yes, the food was exceptional.
I know for a fact that I will use Truth, Love & Clean Cutlery as a guide, ticking off restaurants and food experiences as I travel along through this country. And I would love to get my hands on the rest of the series that showcases establishments in other countries too. But if you are only interested in knowing about the place you live in, do grab a copy for your country from the series.
Truth, Love & Clean Cutlery is not a book that I will read back to back in a few sittings; it's a guide that I will keep returning to whenever I want suggestions of an exemplary restaurant, a place where I want to dine at not just for delicious food but where I will be served a dish created out of passion, joy and purity.
There is an exciting giveaway happening on my FB and Insta page. You can win 1 x double pass (valued at $160) to Wine & Symphony 2018, Saturday 3rd November, held at Mount Langi Ghiran.
Spend a beautiful spring afternoon in the spectacular grounds of Mt Langi Ghiran winery in the Grampians. Also treat yourself to wine tastings, a cheese feast, vineyard promenade and sun basking followed by 40 minutes of classical music performance by 4 ace musicians, with a glass of the renowned Langi Shiraz in your hand.
So why are you waiting….head over now to my FB or Insta page to enter. Good Luck!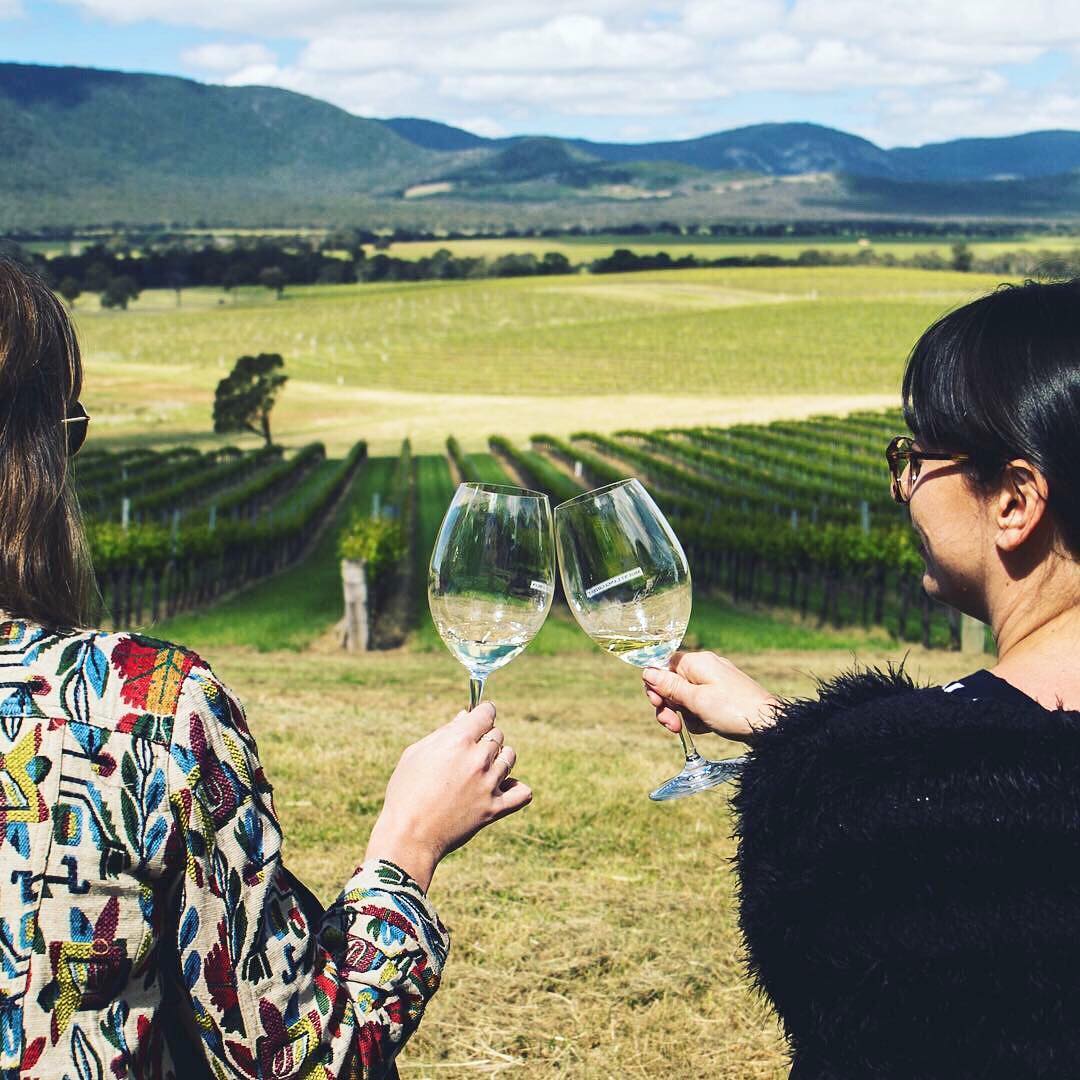 Now it's time for all the other favourites for the month;
I had the worst attack of flu and sinusitis this month; this tea was an absolute miracle.
One of my favourite vegetarian snacks using spinach.
I wouldn't be able to stop at just one bowl of this soup
Absolutely love pumpkin soup; and this one is fantastic.
Another exciting vegetarian recipe; absolutely fingerlickin good!
Lentil and Egg Stew; I have never had anything like this before.
Absolutely stunning food photography!
She inspired me to start a monthly favourites column
How beautiful are these candle holders? Would be perfect for my Christmas table set up.
Need to upgrade my summer wedges