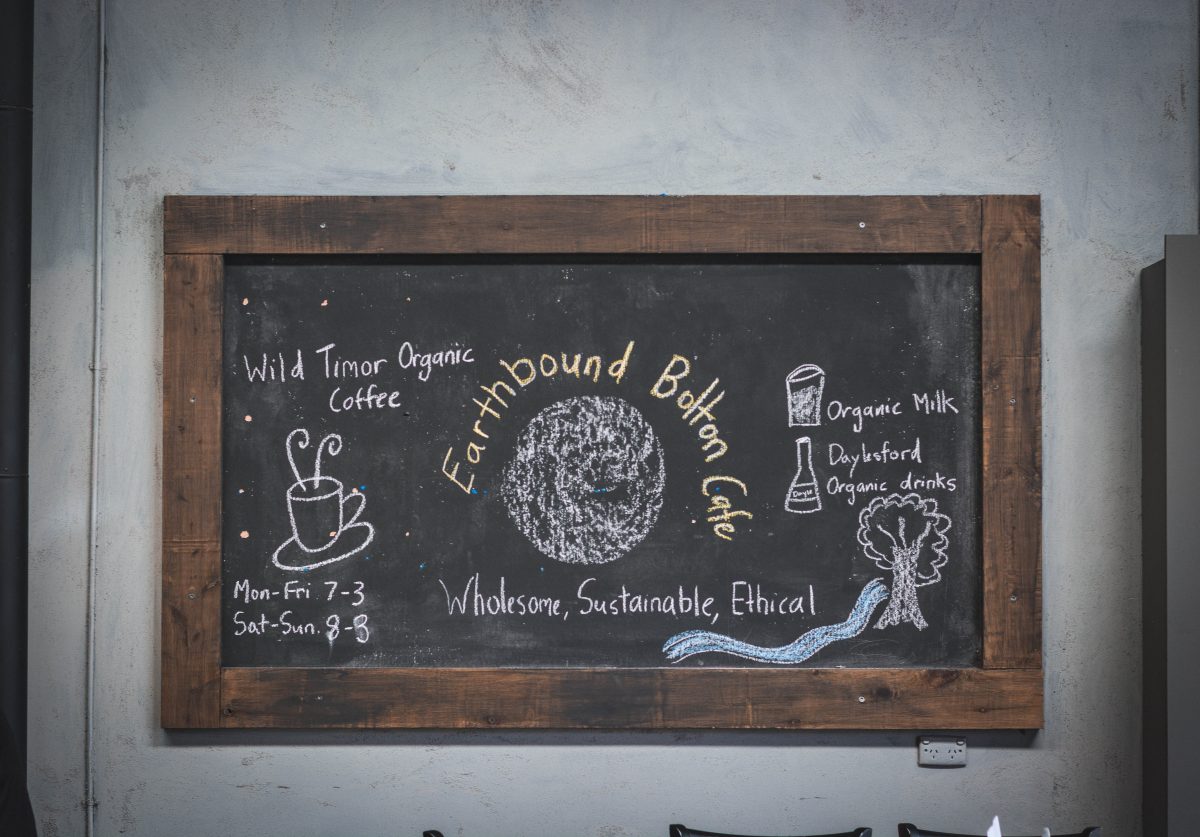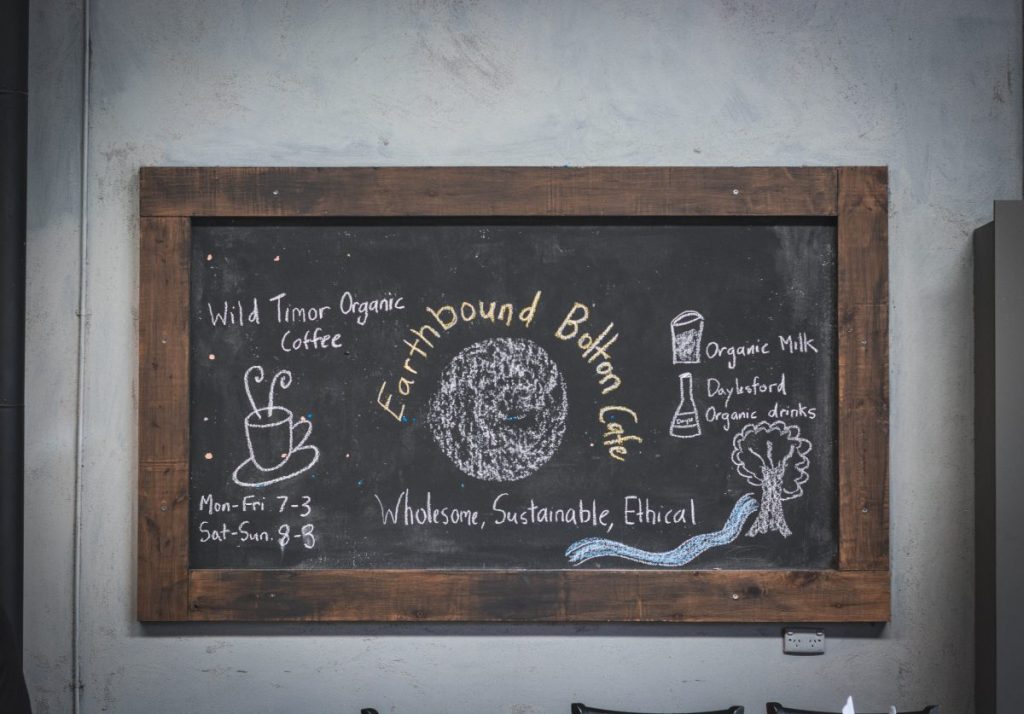 Earthbound Bolton sits nestled between a gym and a spa, in the quiet neighbourhood of Bolton, near Eltham. And it's a café that drives home a strong sentiment of taking care of our land, being environment friendly and adopting sustainable choices.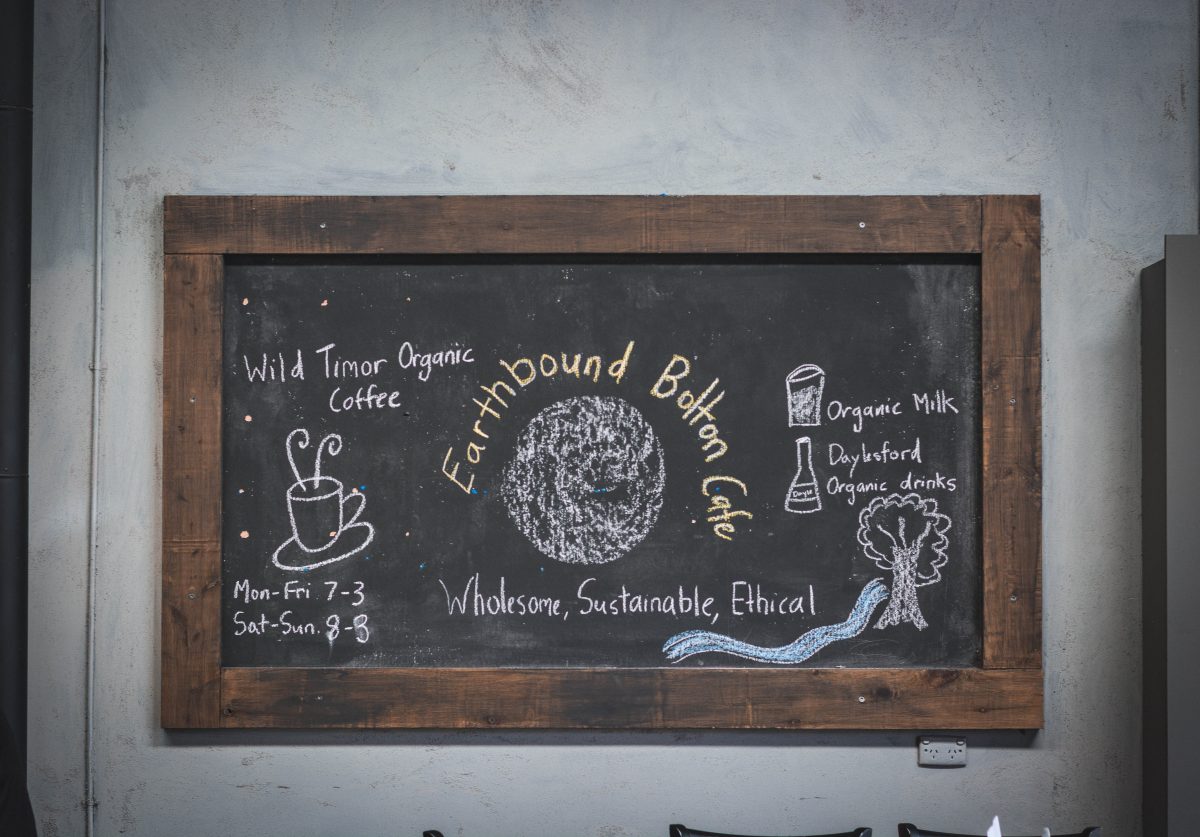 After moving to the North East, I have become quite interested in discovering local restaurants and food joints, so when I received an invite from AGFG to check out this new café in Eltham, I just had to say yes.
Modern industrial vibes with plenty of light and texture is the best way to describe the ambience and décor at Earthbound Bolton. Not much has been done to the space; the décor seamlessly integrates into the natural contours of the space. I noticed the use of a lot of reclaimed timber which identifies well with the café's philosophy of sustainability.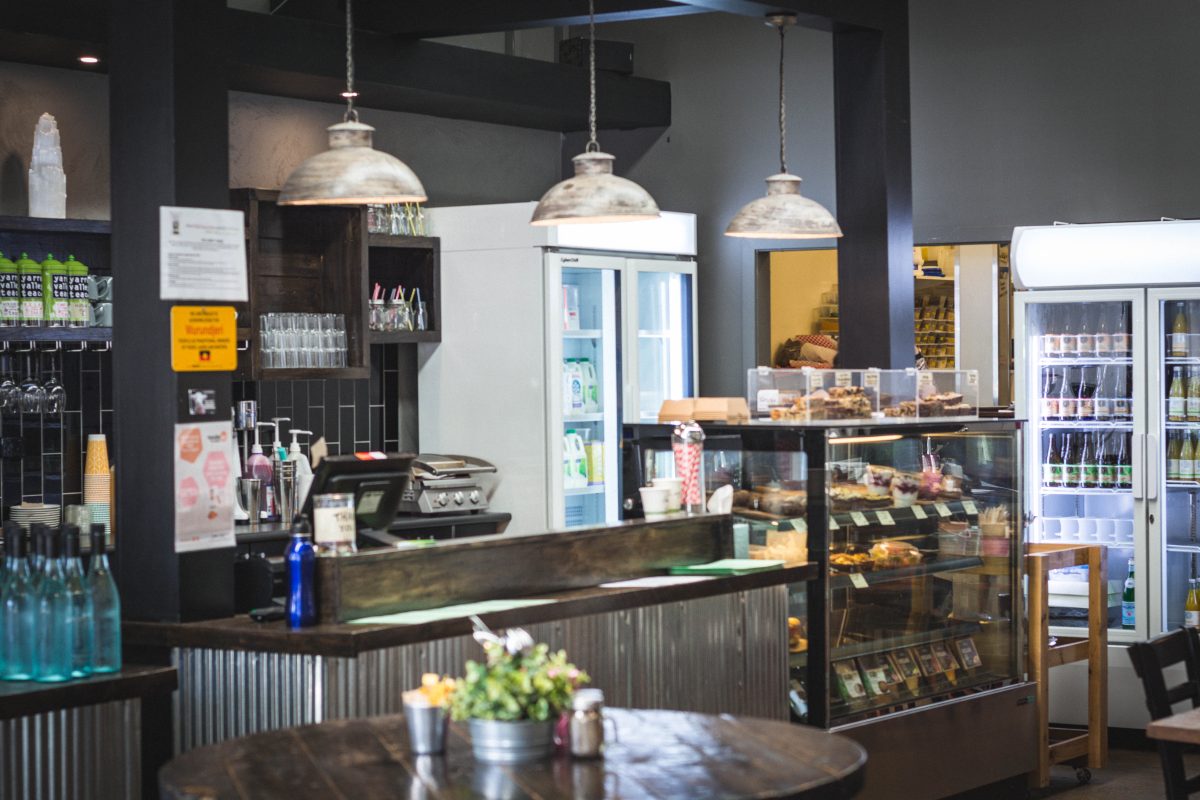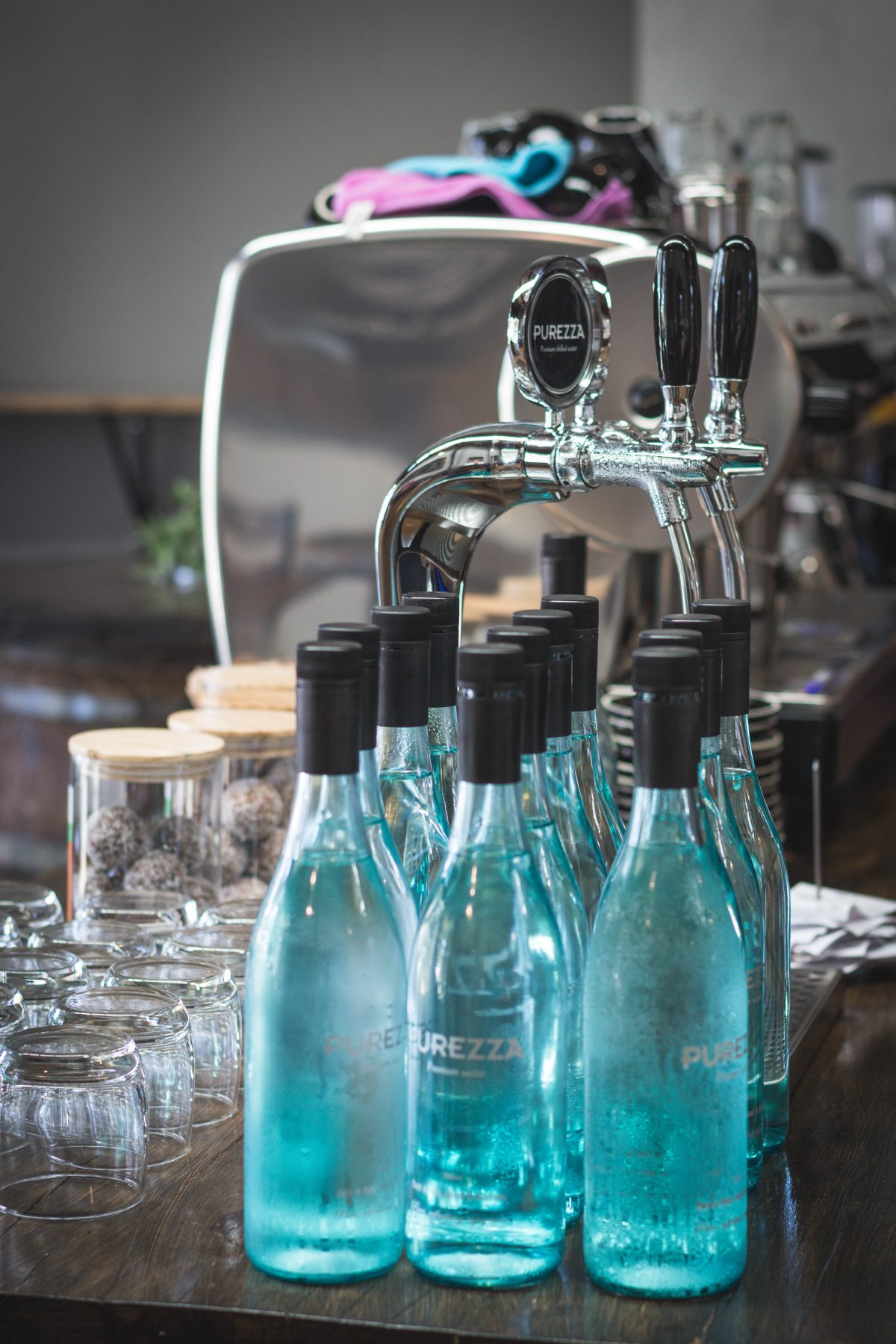 Owner and Chef Luke McGregor-Allen has extensive experience working in the hospitality industry. This is his latest venture and he was quite excited when this opportunity opened up as he is a resident of Eltham. He said that the café's philosophy, food and drinks sits well with the region as the people are very conscious of living sustainably and mindful of the environment they live in.
A special mention must be made to the coffee sold at Earthbound. Organic, fairtrade and sustainable, the café prides itself on the Wild Timor coffee blend used. Plus there are also organic, vegan friendly and gluten free options for all their beverages including hot chocolate, teas, milkshakes, drinks etc….
And yes, my cappuccino was just perfect!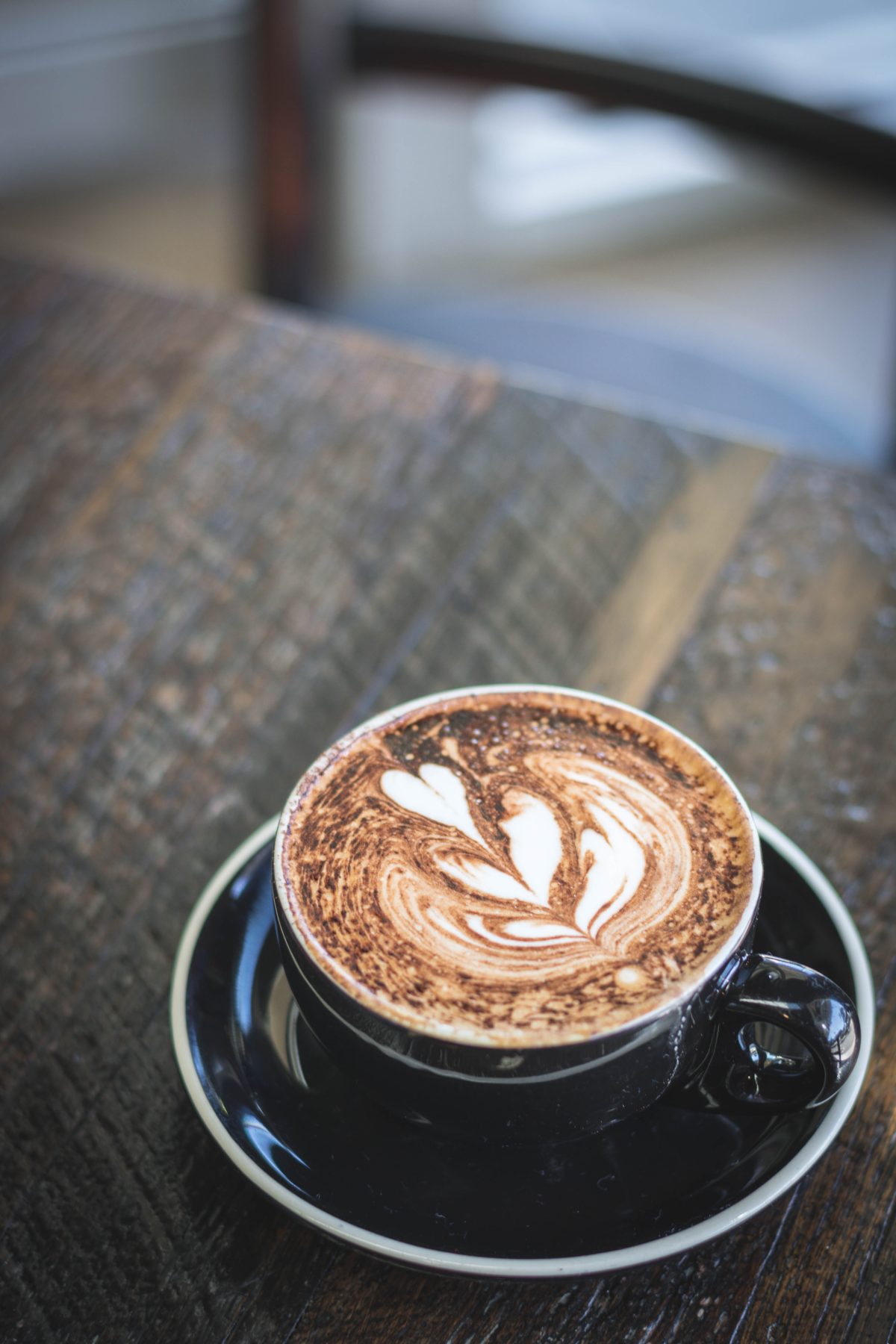 Earthbound also has a nice range of fresh drinks or the homemade soda range as they call it and we tried out two different ones. The first was an organic Hibiscus Tea and Ginger Spritzer! Really refreshing, delicious and a perfect afternoon drink. The second was a Turmeric and Ginger flavoured lemonade. Again really refreshing, organic, made from scratch using coconut sugar which makes it really healthy too. The turmeric flavour really shines through without being too overpowering.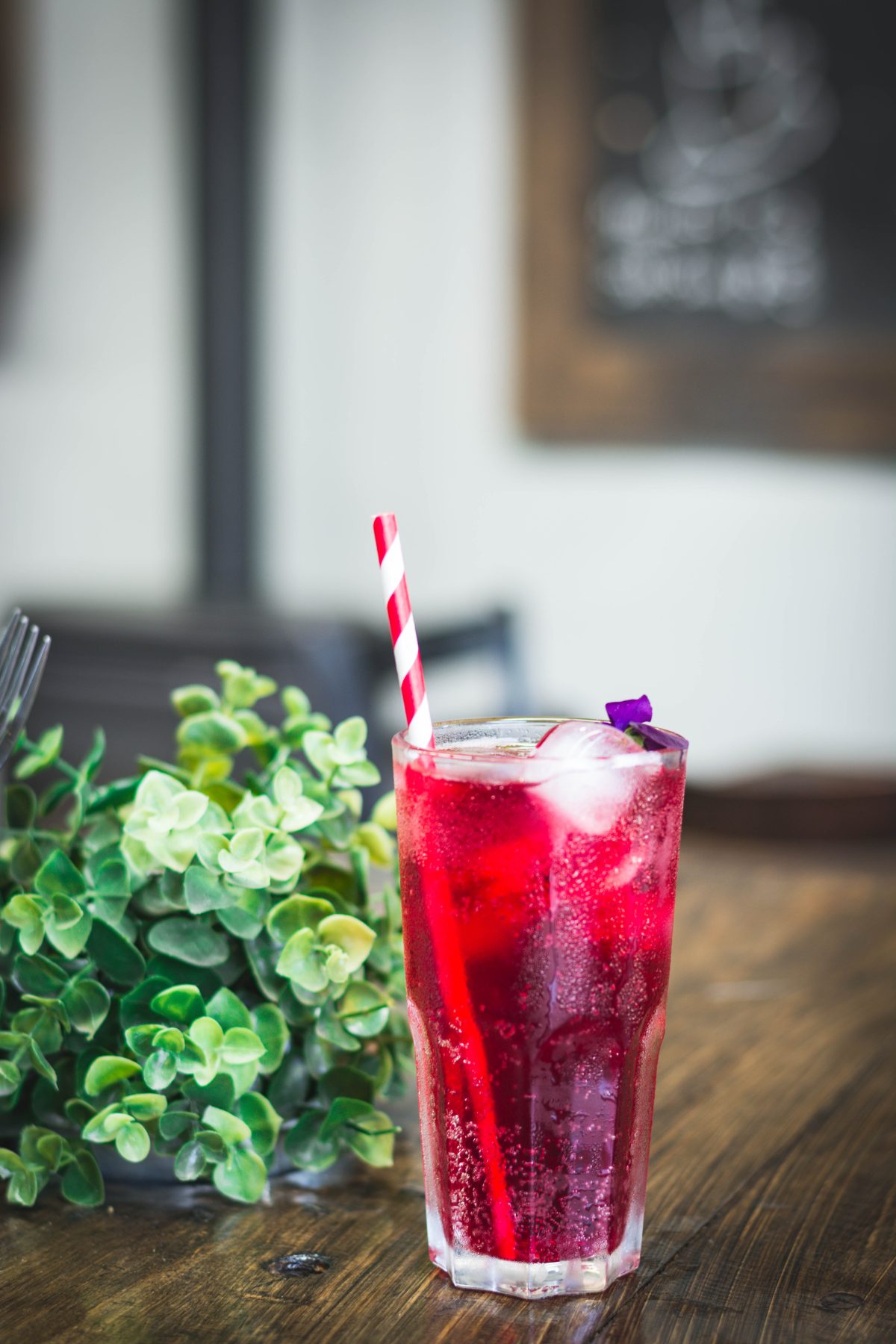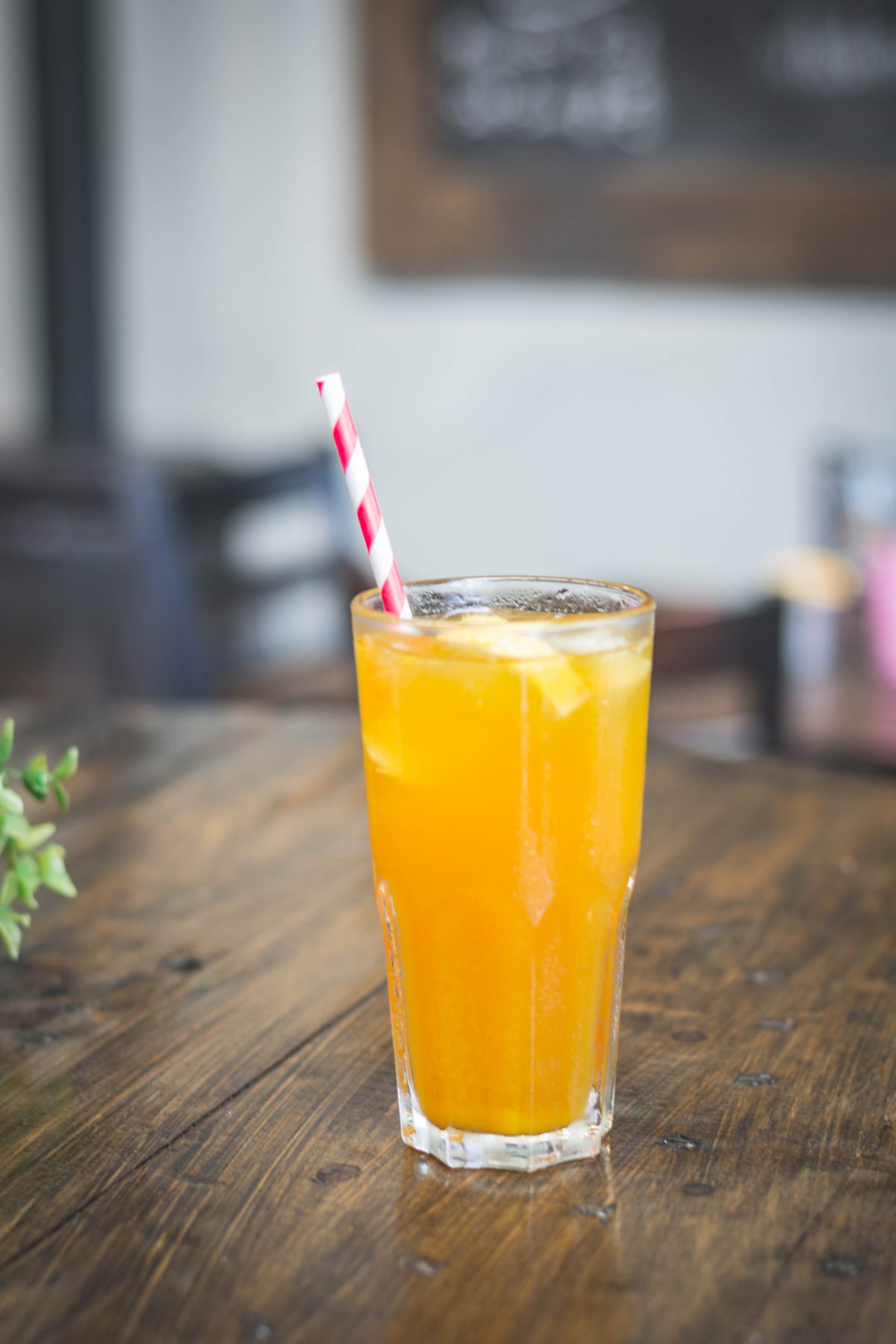 The menu has been designed keeping in mind not just the café's philosophy but also catering to all types of diets. And if you have any special request, the staff would be more than happy to accommodate that if possible.
The first dish we tried was the Curried Cauliflower Salad. Tender mildly spiced cauliflower florets served with chargrilled capsicum, red quinoa, brown rice, chickpeas, baby spinach, radish, onion and pickled ginger. Every bite of this salad was so flavoursome that all of us enjoyed it thoroughly. A great example of how healthy clean eating can be super delicious too. Highly recommended!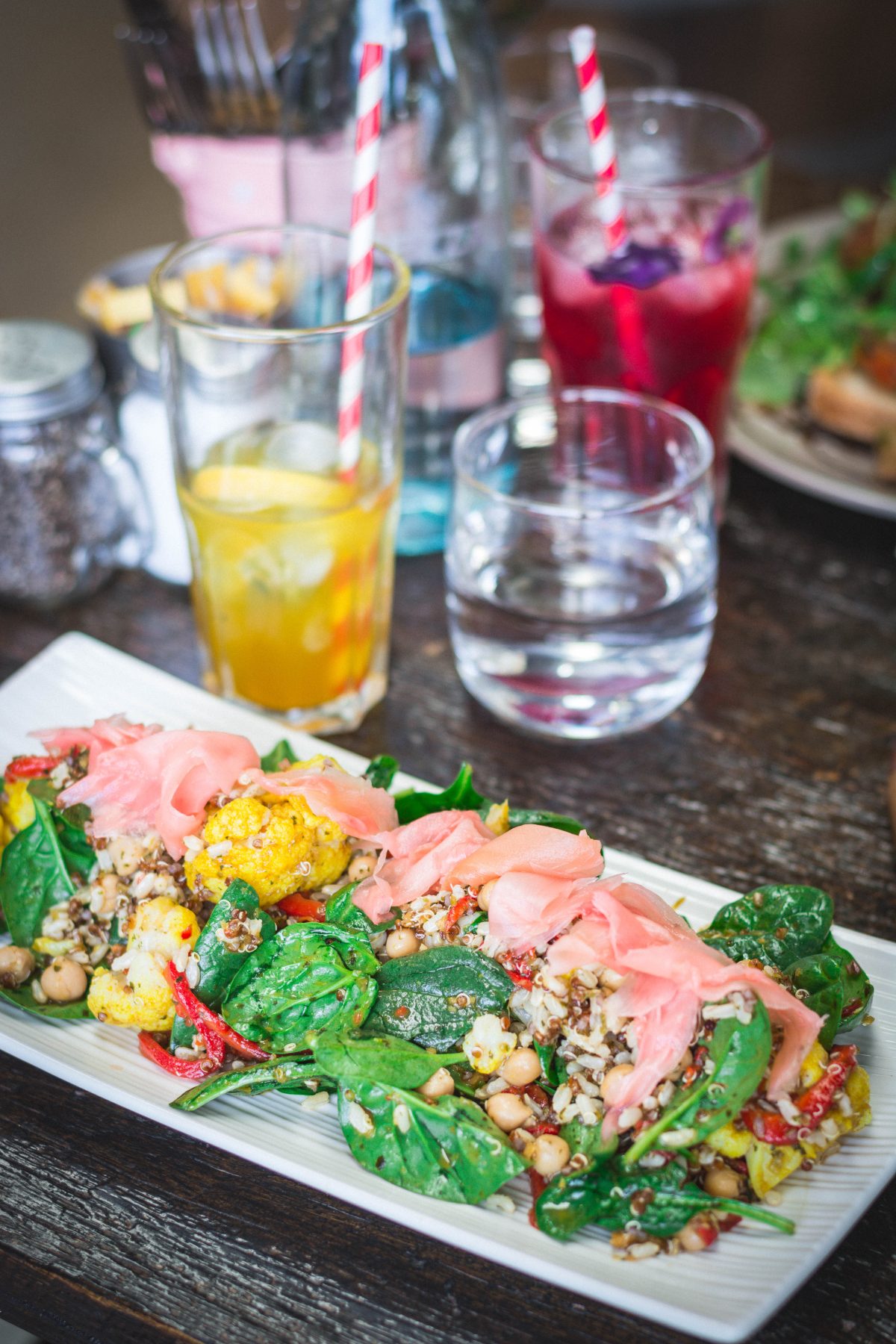 The second one was the Breakfast Bruschetta – again a fresh, healthy, vibrant dish. Sourdough slices topped with a medley of seasoned tomatoes, onion, basil, spring onion, jalapeno and corn fritters, poached eggs, citrus dressed roquette and a homemade fig glaze. The fritters were excellent and that fig glaze just sensational.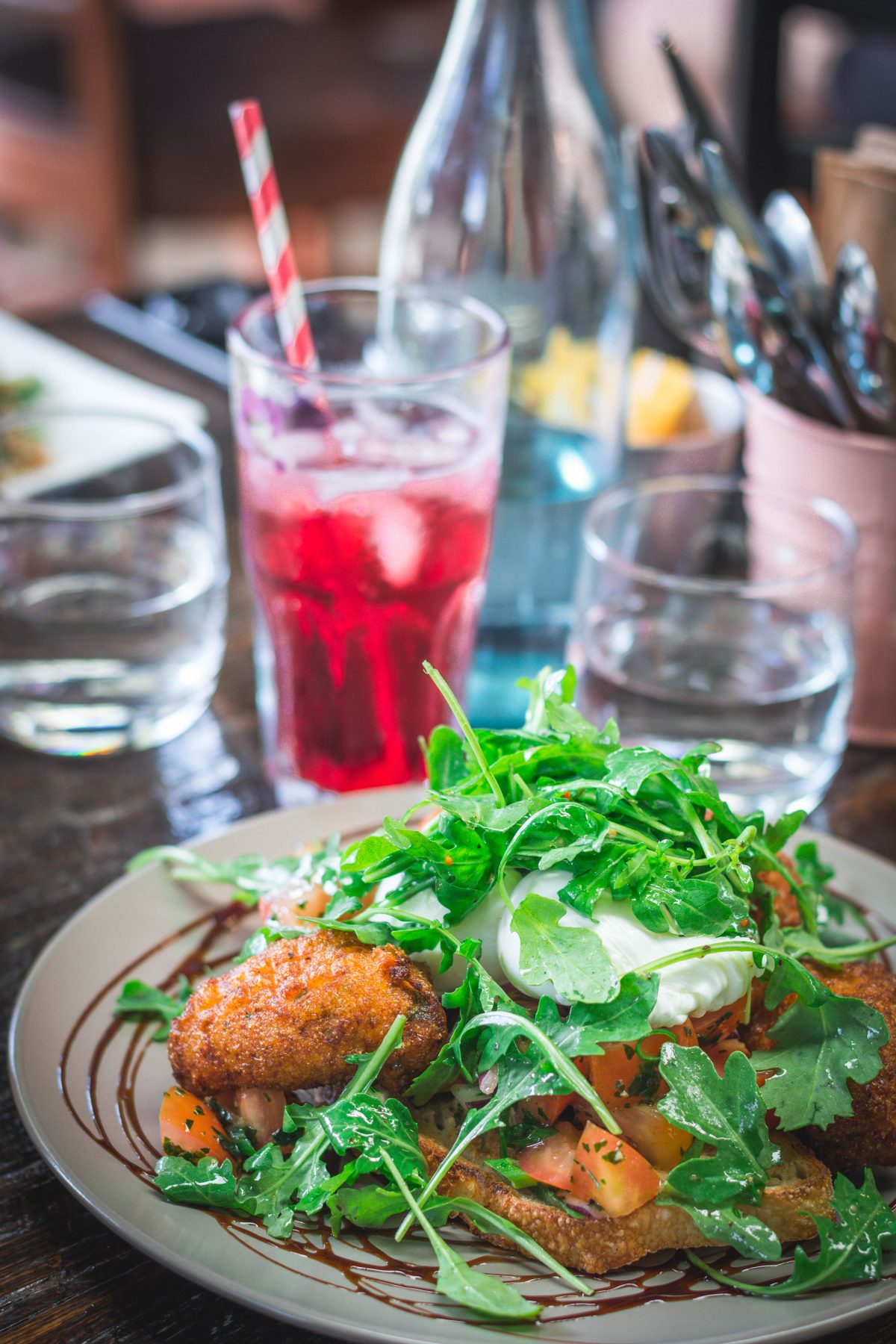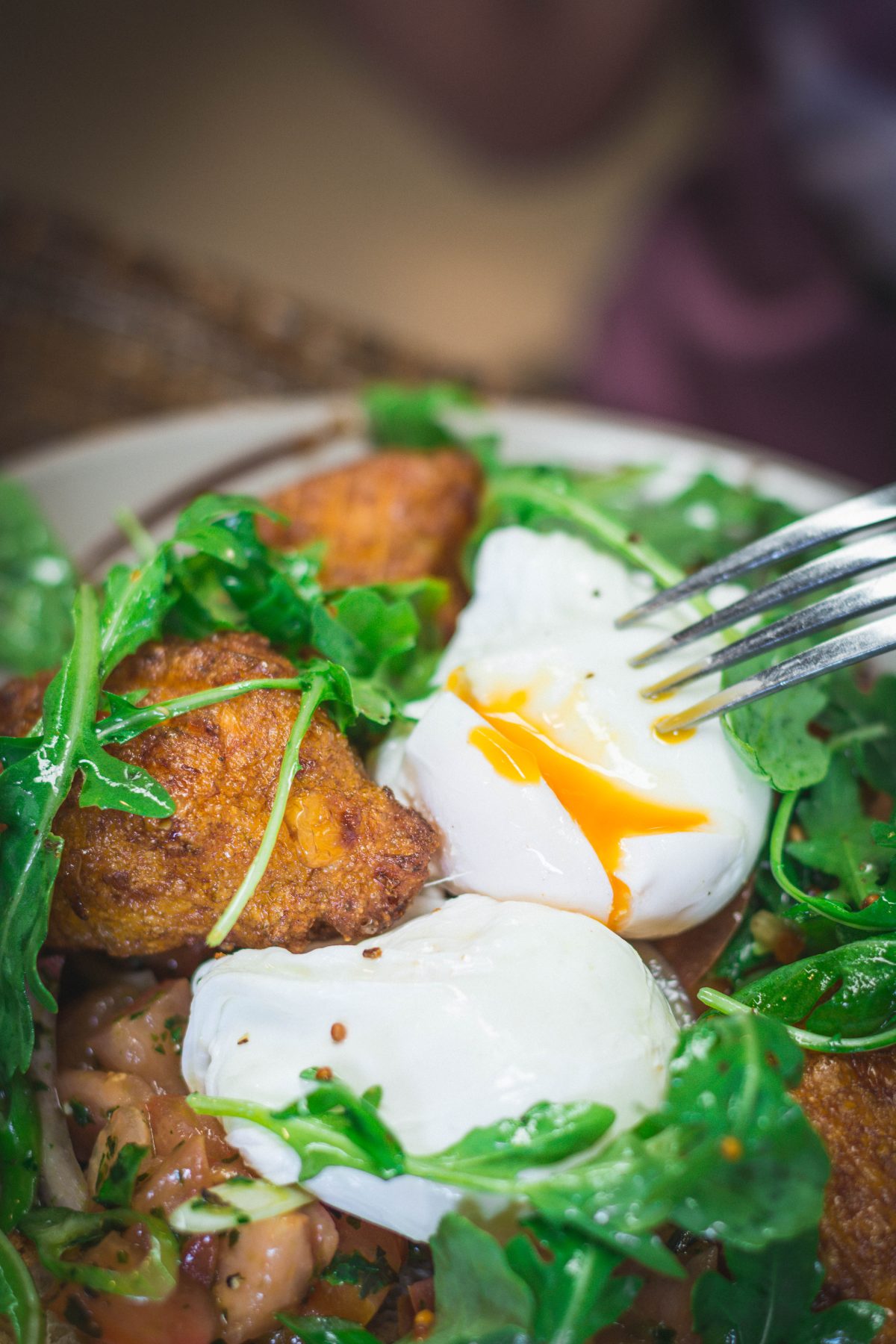 We also tried the Southern chicken burger. Served with hand cut chips, tomato relish and aioli, this was another hearty and well prepared dish if you have a bigger appetite.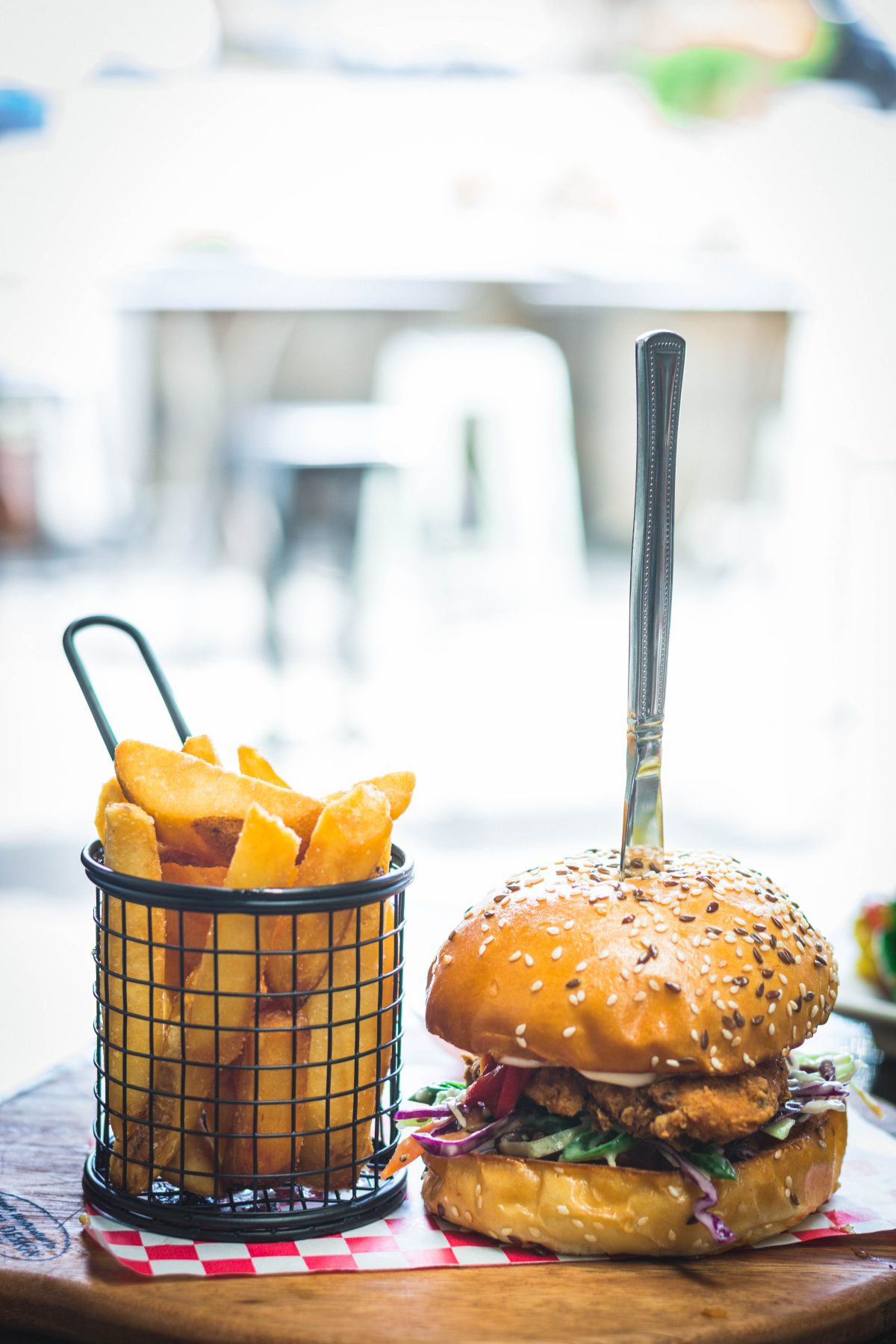 Another interesting concept at Earthbound Bolton is the 'Read, Donate & Take' library. I love the idea of a reading corner in any café and this tiny one is for a good cause too. You may take it home, or swap with another or simply donate a book; the only requirement being a gold coin donation that goes towards the Montmorency Asylum Seekers Support Group. Isn't that great?
In a nutshell, Earthbound Bolton is a café that made me happy with its positive vibes, friendly staff, great food and exemplary social consciousness.
Earthbound Bolton (Eltham, Melbourne)
5b/266 Bolton St,
Eltham
VIC 3095
Phone no: (03) 9439 3932
FB: https://www.facebook.com/earthboundbolton/
Timings:
Mon – Fri: 7am to 3pm
Sat – Sun: 8am to 3pm
Disclaimer – I dined as a guest of AGFG and Earthbound Bolton; all opinions are unbiased and entirely mine.