Autumn is here.
It's beginning to turn chilly, which means sinking deeper into the bed in the mornings with the blanket pulled up tight not wanting to wake up to another day's work. Even though I am not a fan of the colder seasons, I must admit that autumn is breathtakingly beautiful in Australia, with the myriad shades of orange and red all around us.
You don't have to travel anywhere far to experience this. Just driving through our tree lined suburbs is sometimes enough to experience this magical season.
Easter was a low key affair this year. I wanted a break from all the cooking, so spent the day at our friends' homes. Adi has already started telling me that next year, he wants an Easter egg hunt at our home. Never organized one, so that should be interesting though it's too early to even think about it. How did you spend the Easter holidays?
I had posted this Easter themed icecream cake on my Insta page and it always generates a lot of interest as it's a super easy dessert to put together. The best part is that you can take the same idea and make a customized icecream cake for your next party, not matter what the theme.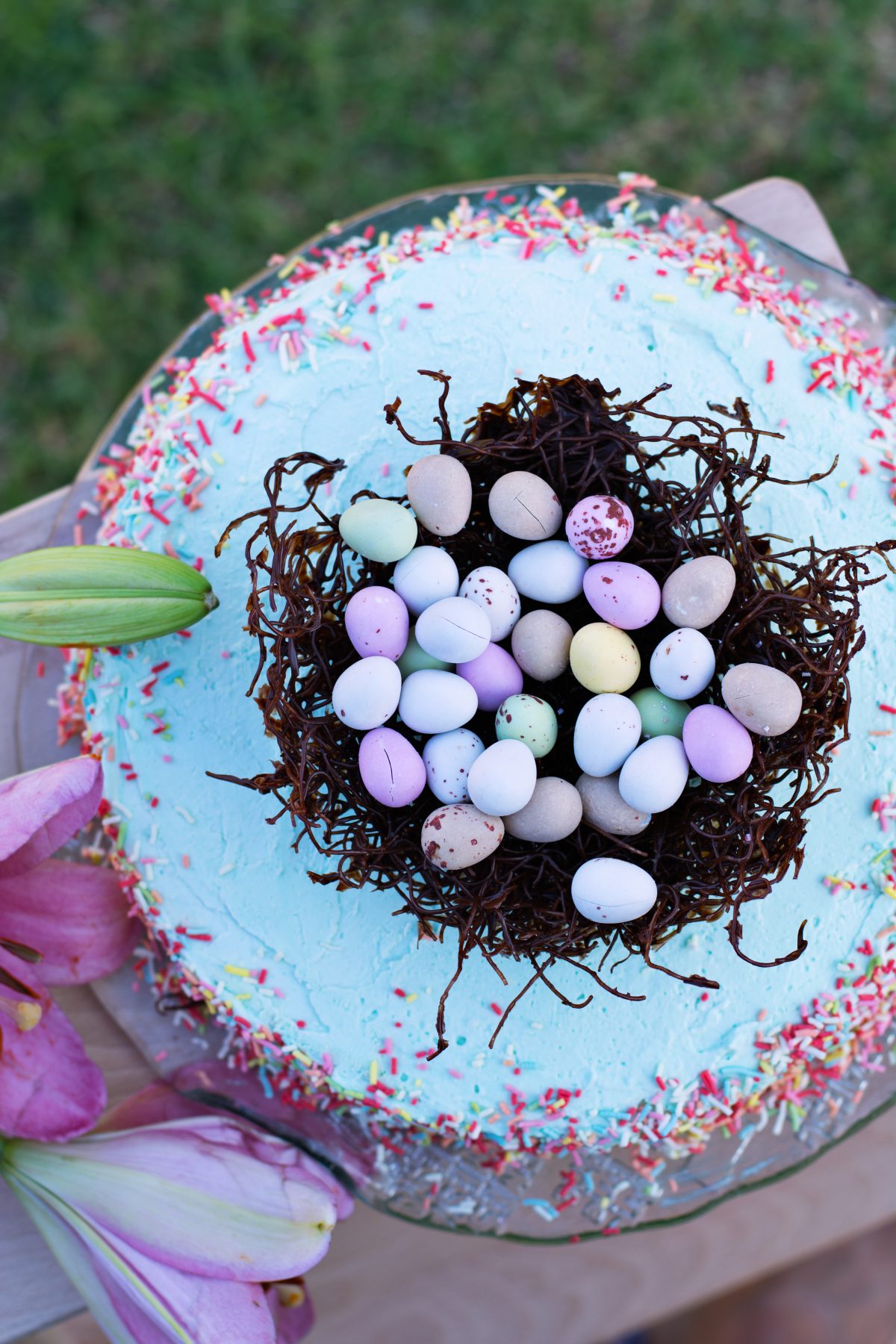 This month too, there were two seafood recipes that were developed for Supreme Seafood. And these are;
Pan Seared Cod with Mixed Dried Beans Salad
Easy, delicious and super healthy, this is an excellent choice for weekday meals. The mixed beans salad is a great accompaniment to perfectly pan seared cod fillets but can be paired with any other white fish fillet too. And what's best about this recipe is that the salad can be a dish in itself, as an accompaniment to any meal or perhaps with grilled tofu or paneer if you are looking at a vegetarian option. Full recipe here….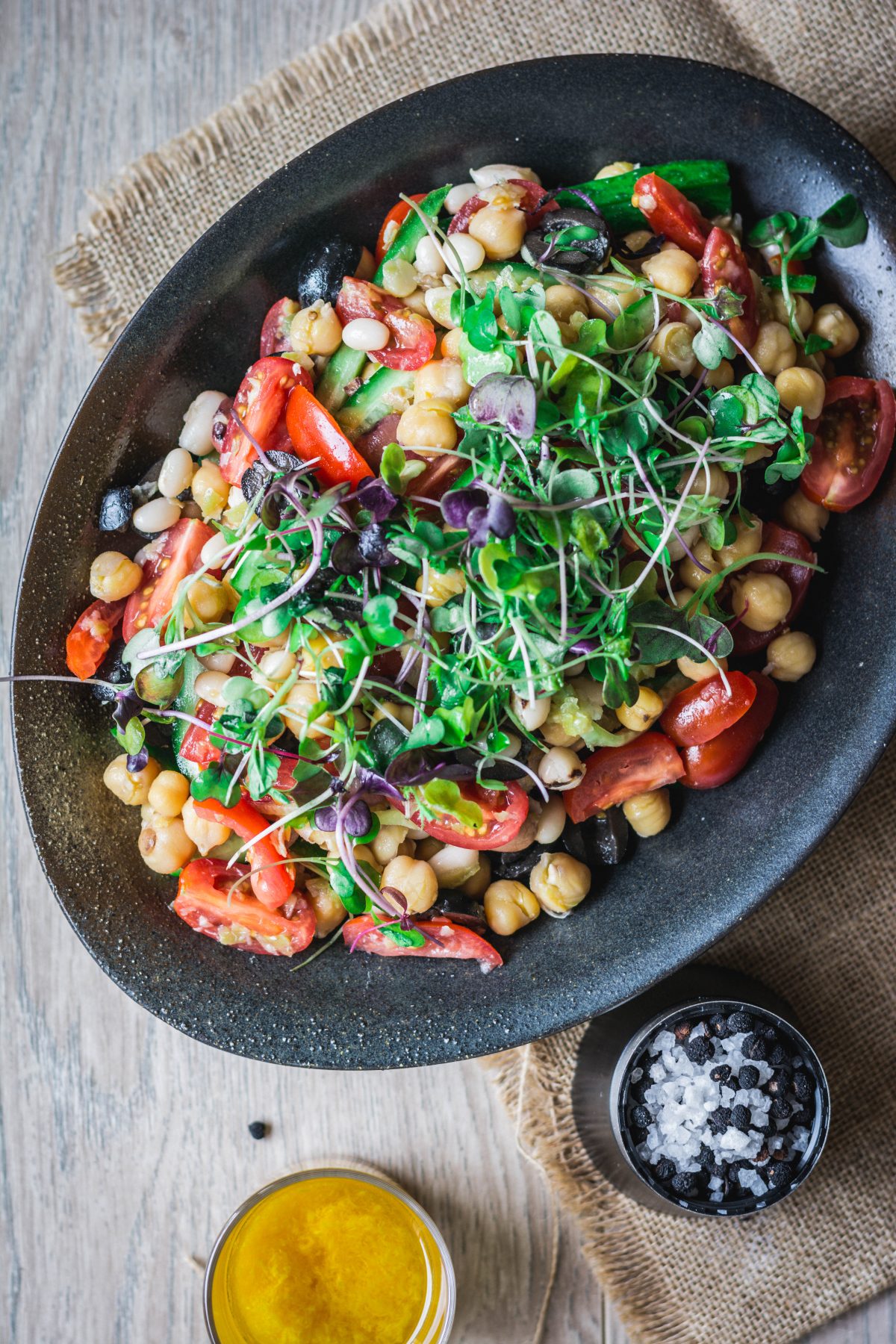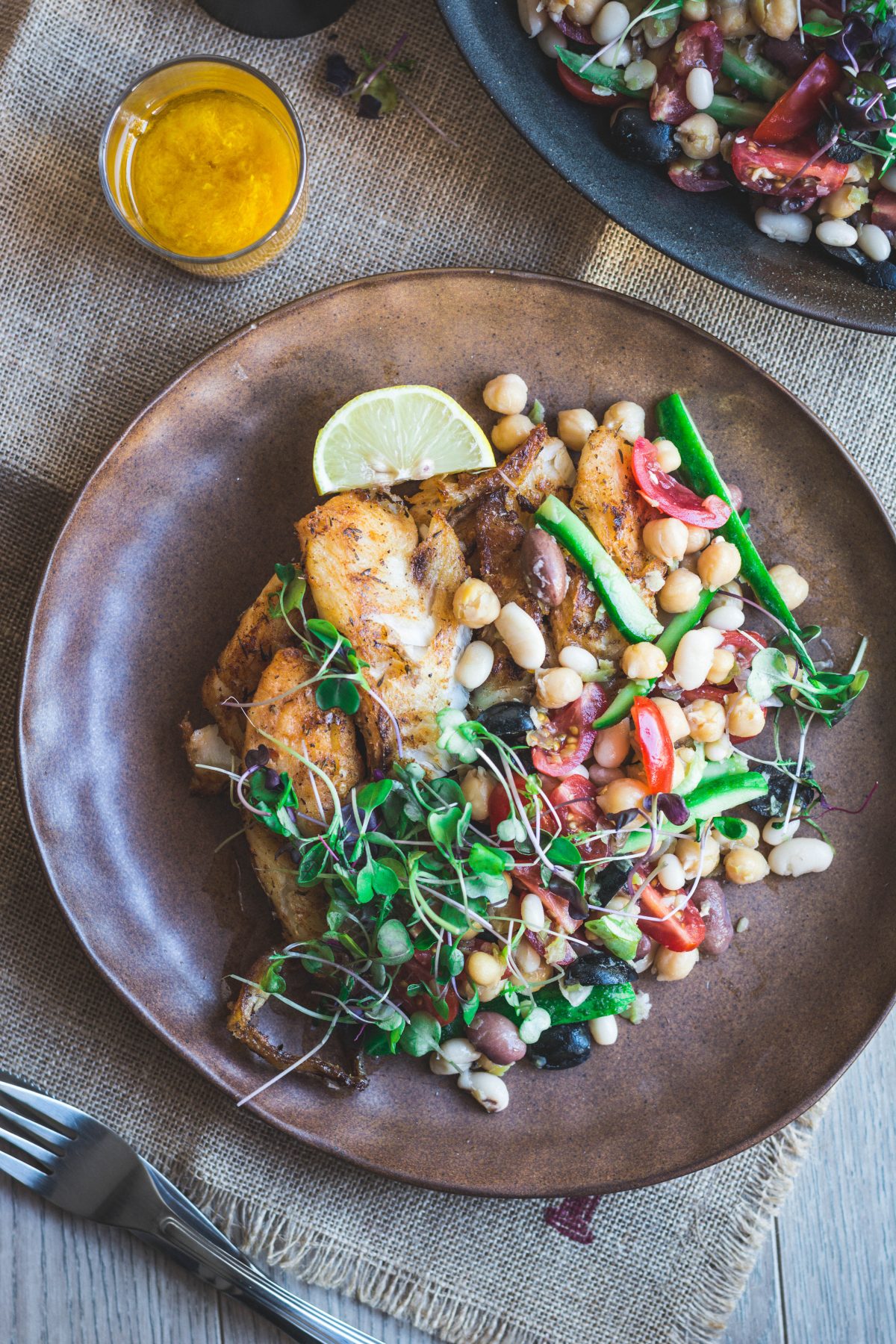 Indo Chinese style Fish Fried Rice
Indo Chinese cuisine is a really interesting one, a unique fusion of Chinese and Indian flavours that's a riot on your tastebuds. This fried rice is a  delicious, easy to prepare one with onions, peppers and mildly spiced barramundi. Perfect for a quick yet decadent weeknight dinner that will be enjoyed by the young and old alike. Full recipe here…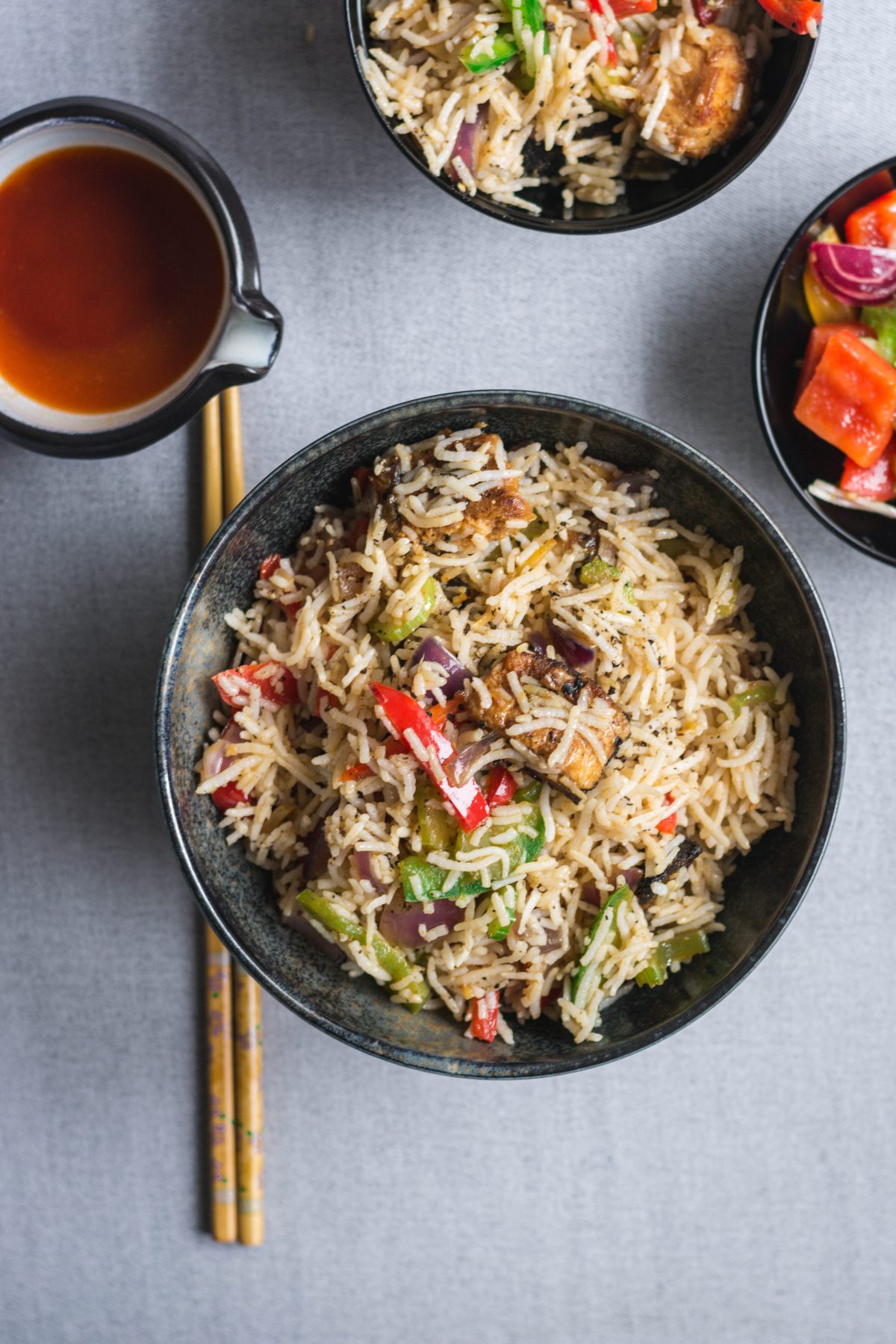 Last week, I had posted this photograph on my IG page. It was a fun post, sharing five things that most of you might not know about me. But I also want to talk about the dress I am wearing. It's from an Indian brand called Lila, a design lab that specializes in using " pure and natural materials that are both locally sourced and fabricated – giving not only a laid back vibe but a sense of quiet sophistication."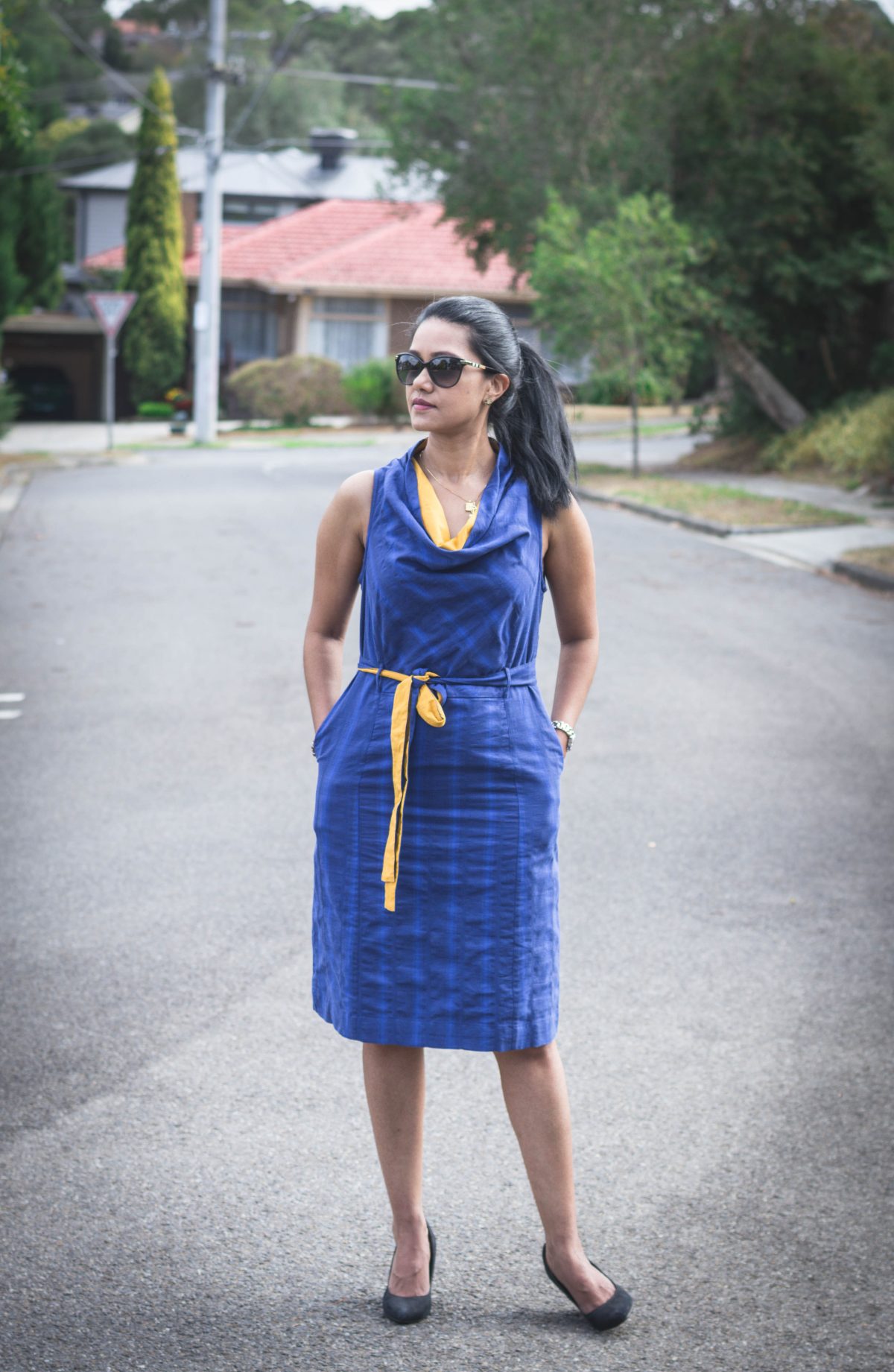 And now it's time to share favourites from around the globe….
Now that school's open, I must try baking some of these delicious chocolate chip cookies
Can't wait to try out this caramelized onion dip.
Love Soba noodles; this soup should be worth a try for the colder months.
I remember having this Prawn Caldine while on holiday in Goa. Paired with steaming hot rice, it makes the most delicious experience. Here's a great recipe if you wish to try.
Passionate about food photography? Then here's a great account for you to follow…
Love ceramic diningware? Then you might want to check out this sale.
The Salt n'Pepper 2019 Autumn Winter Collection is out now.
Looking forward to the release of this cookbook.
Are you a fan of Calvin and Hobbes? I have a fun Pinterest board dedicated to this…