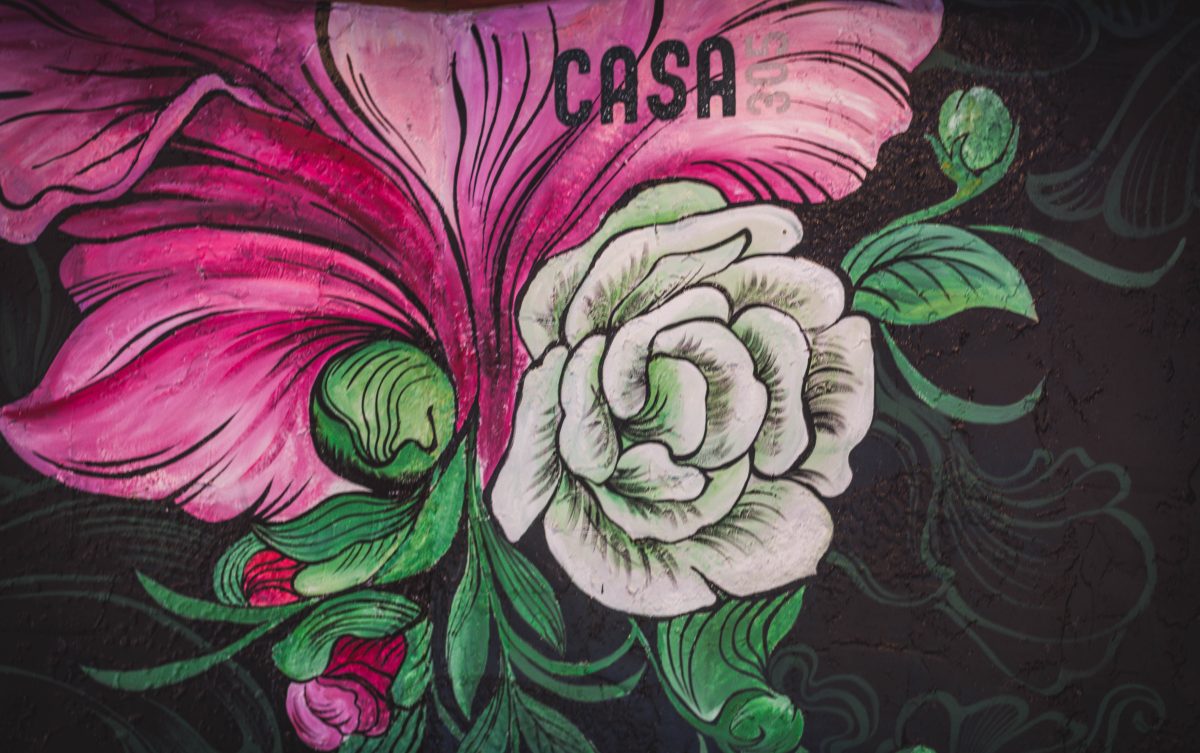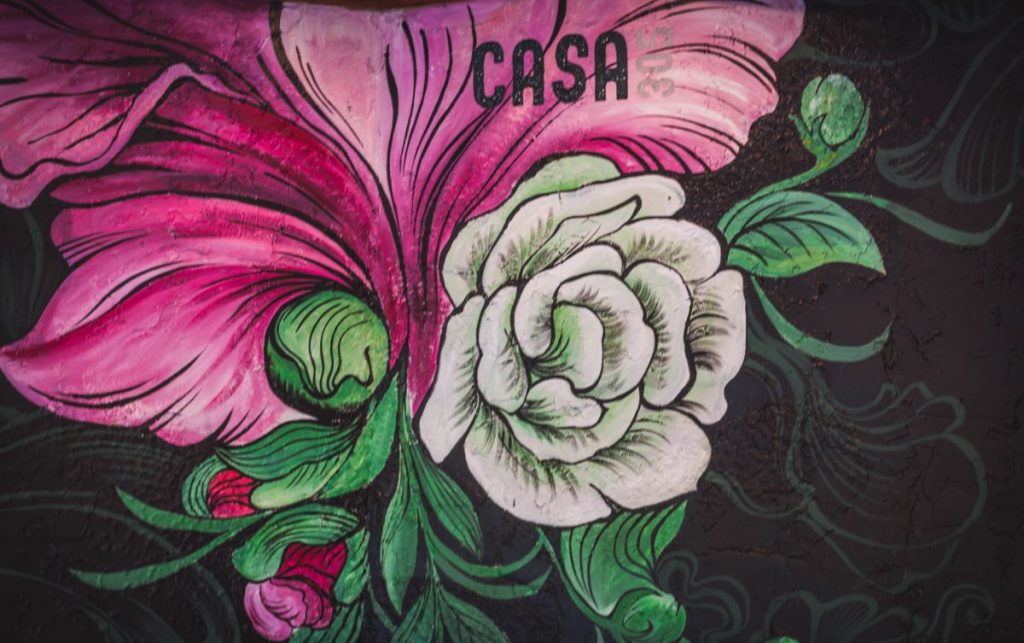 (I was invited by Australian Good Food Guide and Casa 305 to try out their new dinner menu)
Situated along the Maroondah highway in Ringwood, Casa 305 is a new venture, a café by day and a restaurant by night.
The décor at Casa 305 is a standout, one of the best that I have seen in recent times. A vibrant and expansive space, with a touch of elegance. The space is almost divided into two sections in terms of décor.a more colourful vibrant and casual seating space with floral artwork on the walls, wooden barrels etc….on one side and a more plush, elegant, almost formal space on another side. While the former is perfect for a casual dine in, the latter is perfect as a more formal dining area, events etc…..
Since it's both a café and restaurant, there are two different menus at Casa 305. The café menu focuses more on breakfast/brunch favourites like different styles of egg, healthy smoothie bowls, avo on toast, salads, burgers, fresh juices etc…. The dinner menu is more elaborate and mostly focuses on modern Australian fare but with the crowd favourites included. The drinks menu is also a good one with a wide range of beverages from wines, cocktails, beers, vodka etc…..
Getting to the food and drinks….
Decided to try out the cocktails, so we ordered the Cheery Martini (Vodka, Chambord liqueur, pineapple juice) and a Mojito (Havana Especial, fresh lime, mint, crushed ice, soda). Really enjoyed the Cheery Martini, well made with a perfect balance of flavours. The Mojito was good too but tasted slightly different because of the use of Havana Especial which is special aged rum. So if you are used to white rum Mojitos, this might taste a bit different.
Generally while ordering a couple of dishes across courses, the food is bought out as per each course or the staff would enquire in which order would you prefer the food to be brought out. But here, there was no such question posed and all the dishes we ordered came out at once. Not ideal when you want to take time and enjoy each course.
For starters, we had ordered Fried Cauliflower (cumin fried cauliflower, turmeric coyo). It was a modern spin on the Indian style cauliflower pakoda but here, the batter was much lighter and delicious. There was a good cumin flavour coming through and the turmeric coyo was a great pairing. The only issue was the cauliflower was not salted enough so tasted a tad bit underseasoned.
Found the salads really appealing on the menu, so we ordered the Harissa Marinated prawns (with a pearl couscous salad, harissa and coriander yoghurt). The dish of the day for us! The prawns were grilled to perfection, succulent with that nice smoky char served on a bed of flavourful couscous tossed with greens and fragrant spices. Highly recommended!
One of the dishes recommended to us was the Prawn and Crab Linguine so we decided to try it out. A well made pasta dish…the prawns and crab meat was generous without taking away from the overall flavours, the linguine al dente and perfect, tossed in a flavourful yet light olive oil, green chilli and fennel braise.
The final dish we ordered was the Beef short ribs (with house bbq dry rub) served with chipotle slaw and chat potatoes. Again a really good dish, ribs cooked to perfection, flavourful and delicious accompaniments too.
While the food was really enjoyable, customer service at Casa 305 definitely needs to be improved. After the mains, we were not offered the dessert menu or asked about it. The staff are friendly but could do more in terms of communication. Anyway we decided against having dessert so didn't try out any.
To summarise, the food at Casa 305 was really good. The quality, presentation and flavours are good, so would definitely go back to check out more dishes from the menu.
Casa 305
1/305 Maroondah Hwy
Ringwood VIC 3134
Tel. 03 9870 6002
Timings:
Mon-Tue: 5:30pm – 9:30pm
Wed-Sun: 11:30am – 3pm, 5:30pm – 9:30pm