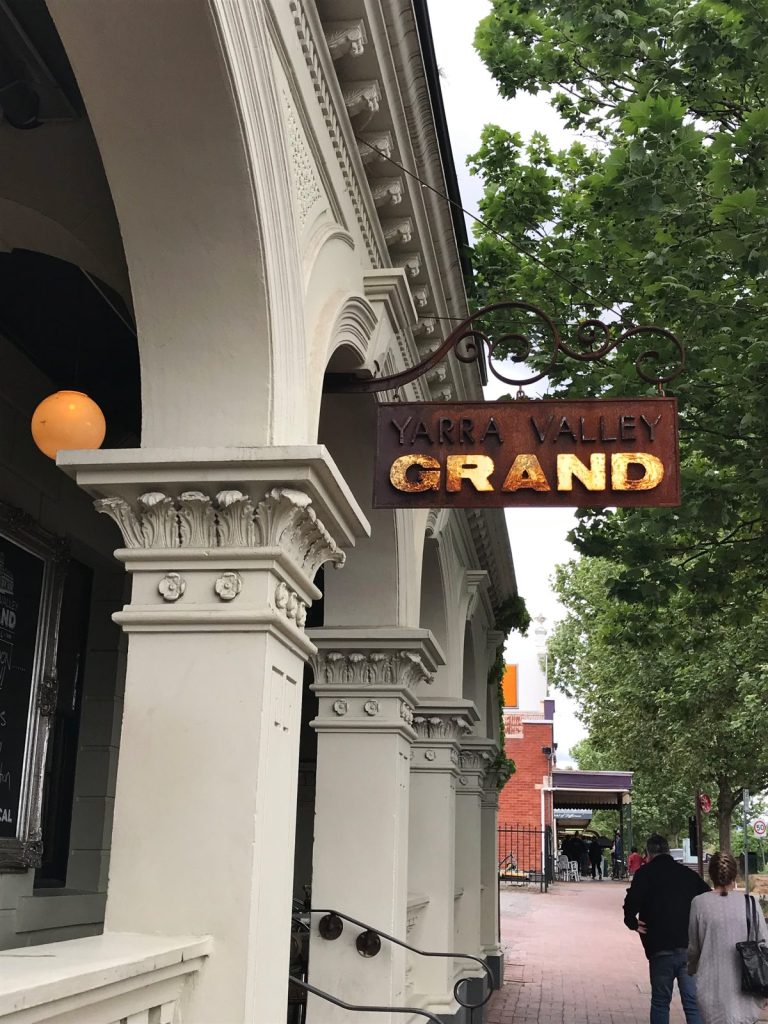 Located in the heart of the Yarra Valley, the Yarra Valley Grand Hotel is an iconic landmark building that opened its doors in 1888.
We decided to drop by for lunch at the in house restaurant and bar while on our recent trip to the Yarra Valley. Apart from the regular restaurant, the hotel also houses Herb's backyard that serves gourmet pizzas and drinks. The hotel is also a hot spot for weddings and special events with special areas dedicated for the same.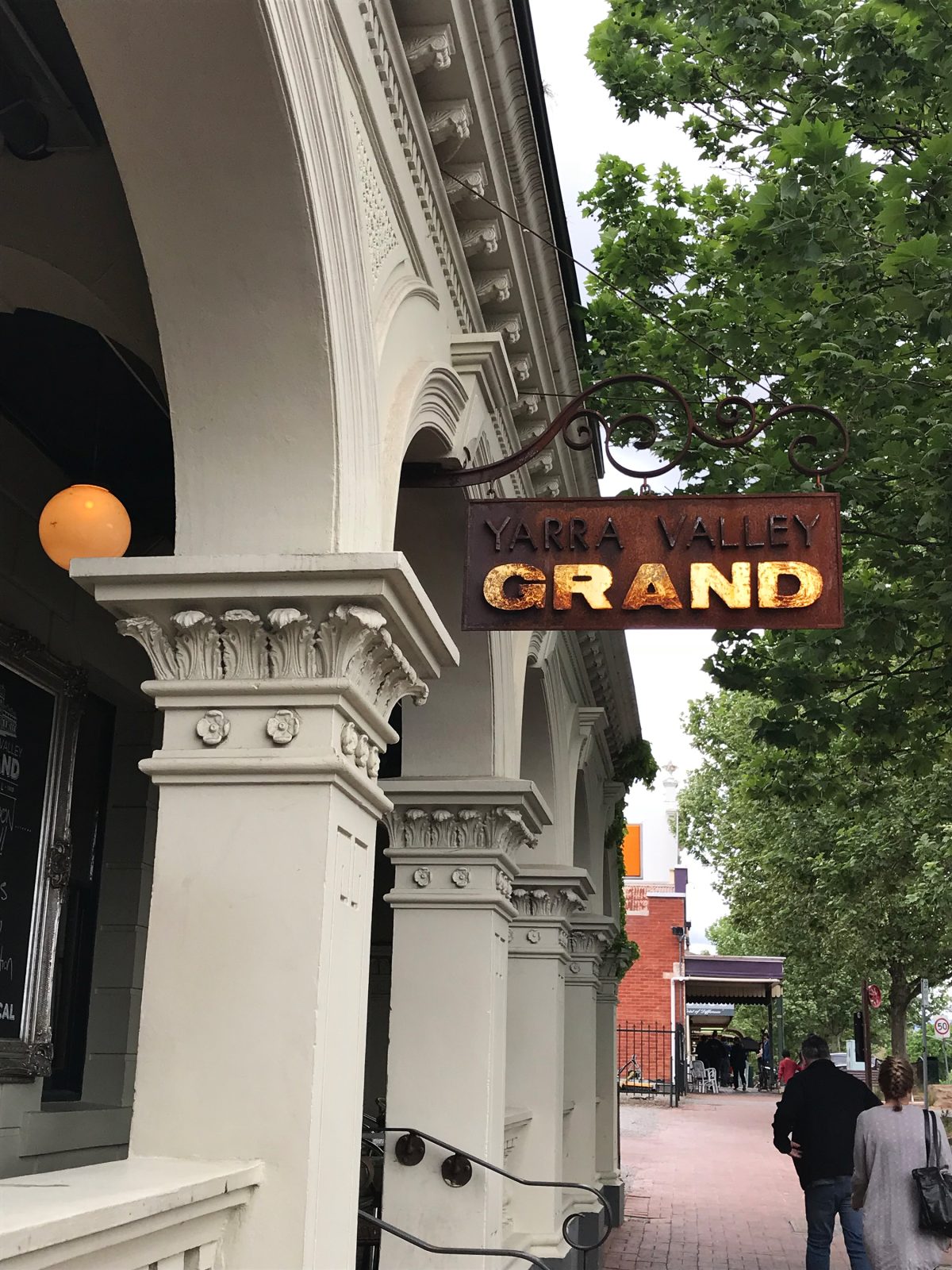 Apart from the dining options, the Yarra Valley Grand is also a great place to stay over. The 4 star fully appointed rooms have still retained the old world charm yet equipped with the most modern facilities.
Stepping inside the Yarra Valley Grand transports you to a different era. In spite of all the hustle and bustle (the restaurant is packed especially on weekends), the space feels warm and inviting. The ambience is definitely old world charm yet with a contemporary touch.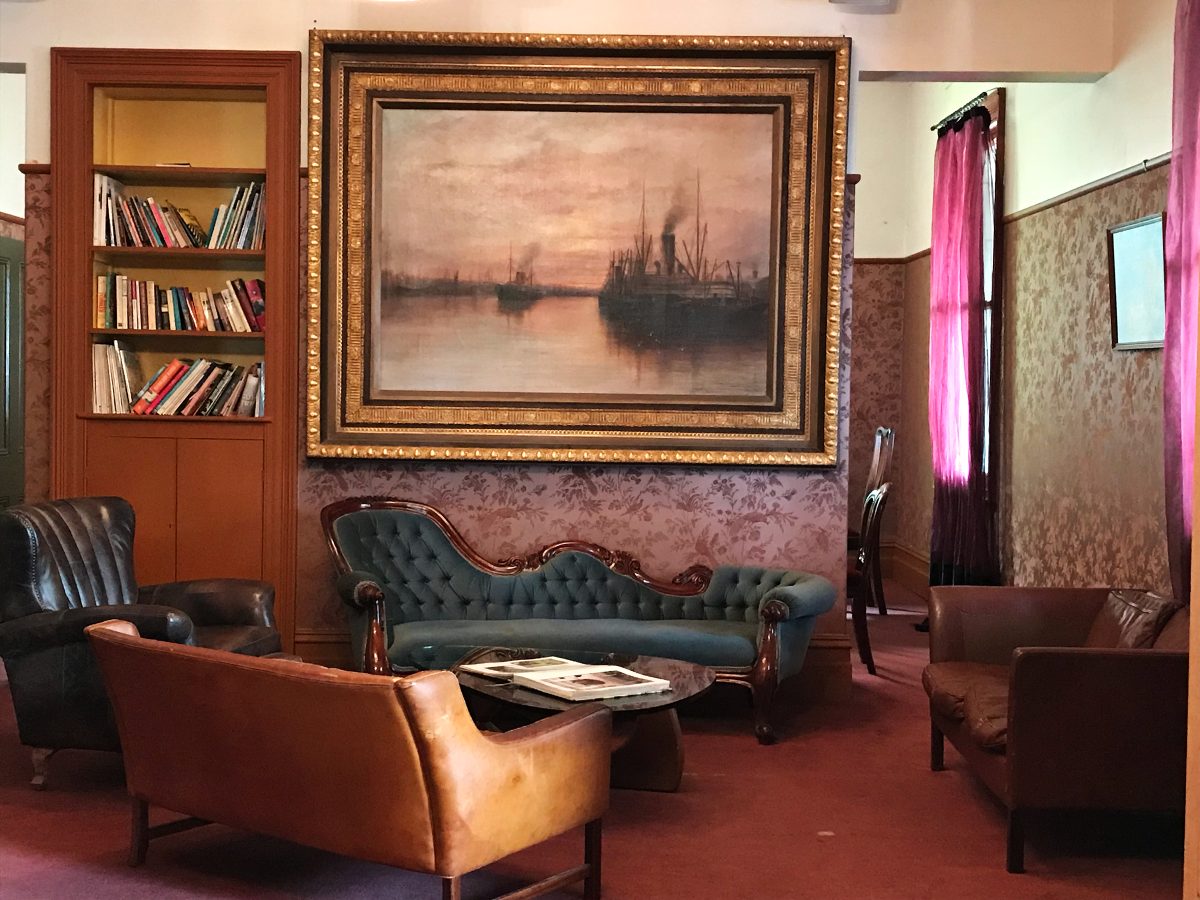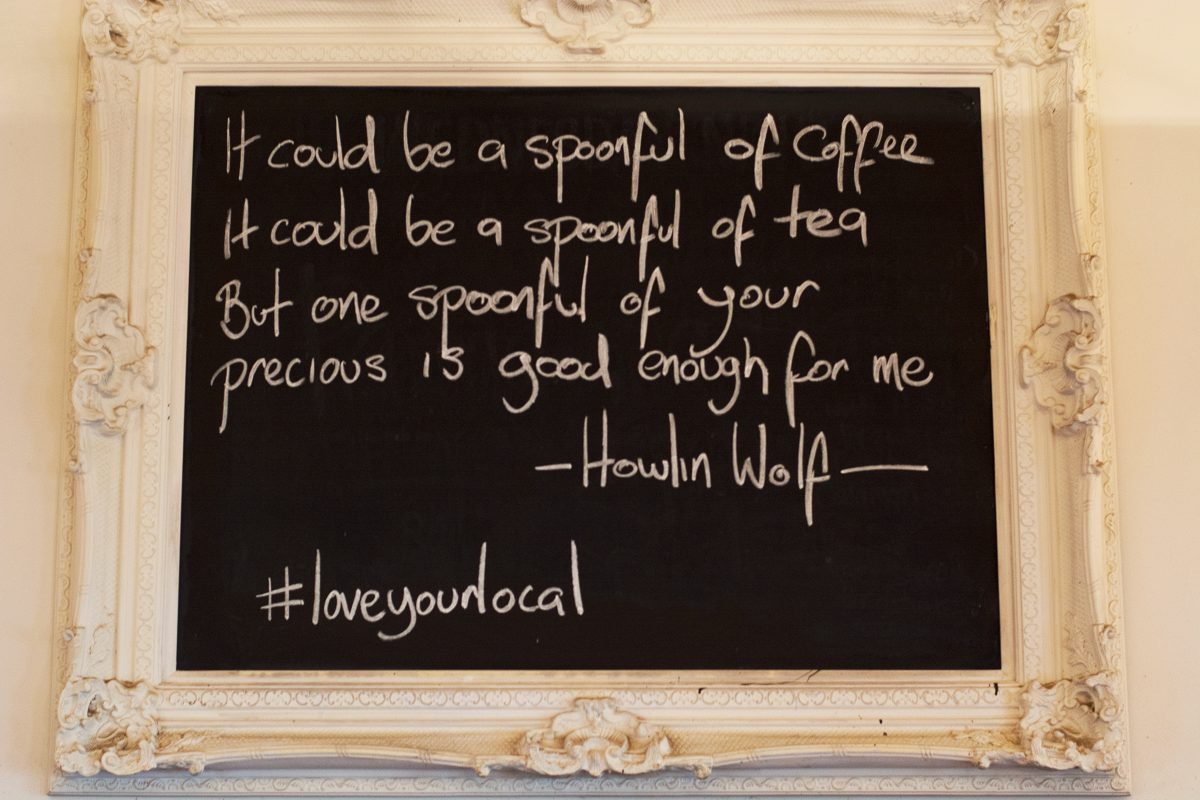 The restaurant space is huge and spread across different areas. There's plenty of seating yet it's advisable to make a prior booking. Fortunately we were able to get a table within 10 minutes of walking in.
The menu at Yarra Valley Grand is modern Australian pub food. The menu is not extensive but you are likely to find something for everybody; also there are specials everyday which are based on seasonal produce.
We bought a selection of drinks including a single malt whisky, sparkling white, beer and lemon lime bitters. Nothing much to write about but there's a good range of drinks including some great Yarra Valley wines.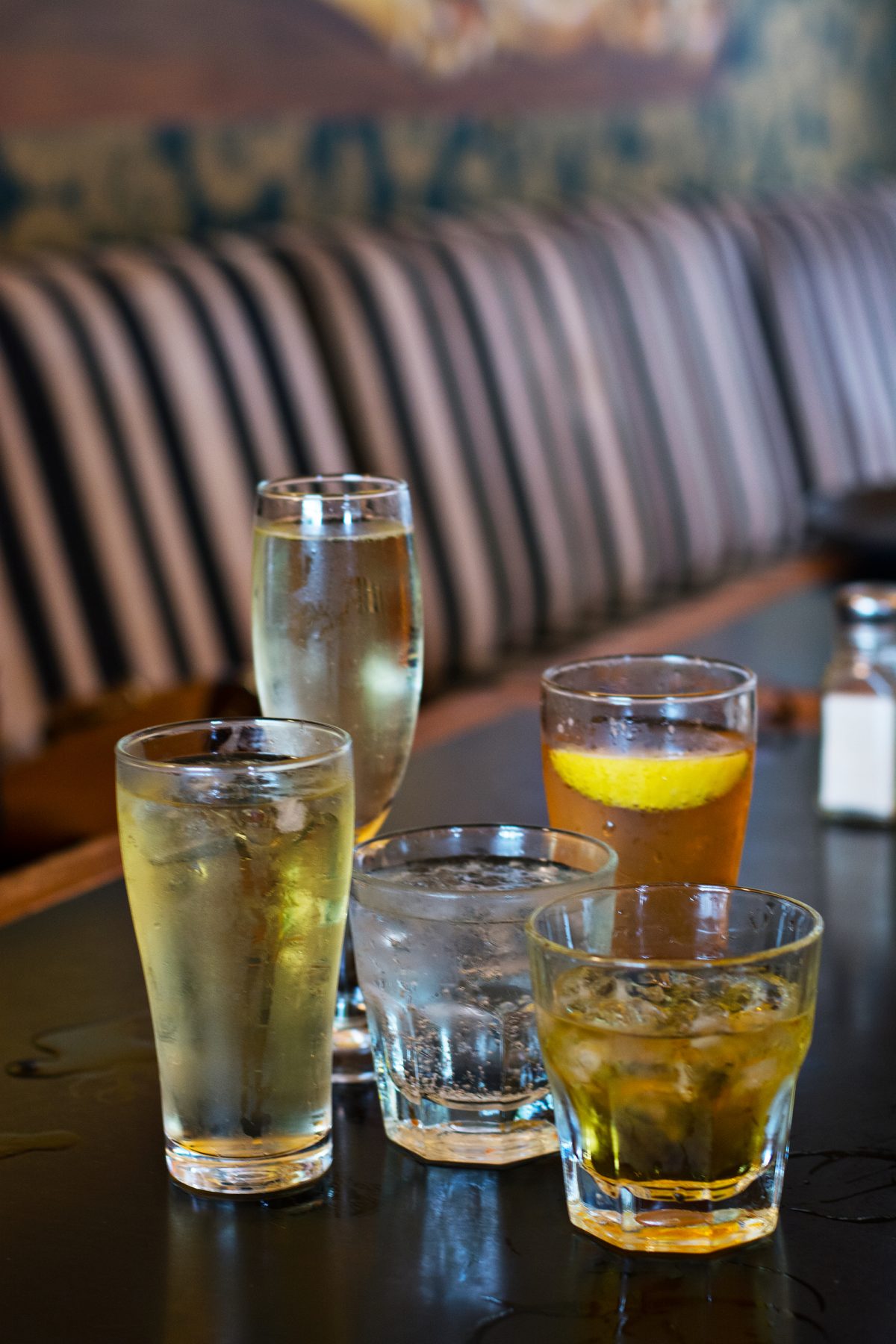 As I mentioned the restaurant was extremely busy and we were informed by the staff that there would be a bit of a delay for the food to arrive. But we decided to wait anyway. I think that was not a very wise decision as we had to wait 45 minutes. No complaints though as they did inform us the same.
We didn't order any starters instead we opted for a salad – the crunchy Thai salad with crispy noodles, Thai chicken, carrot, cucumber, sprouts, herbs, cashews and nahm jim dressing. Perfectly well balanced flavours and textures and it was a delicious start to the meal.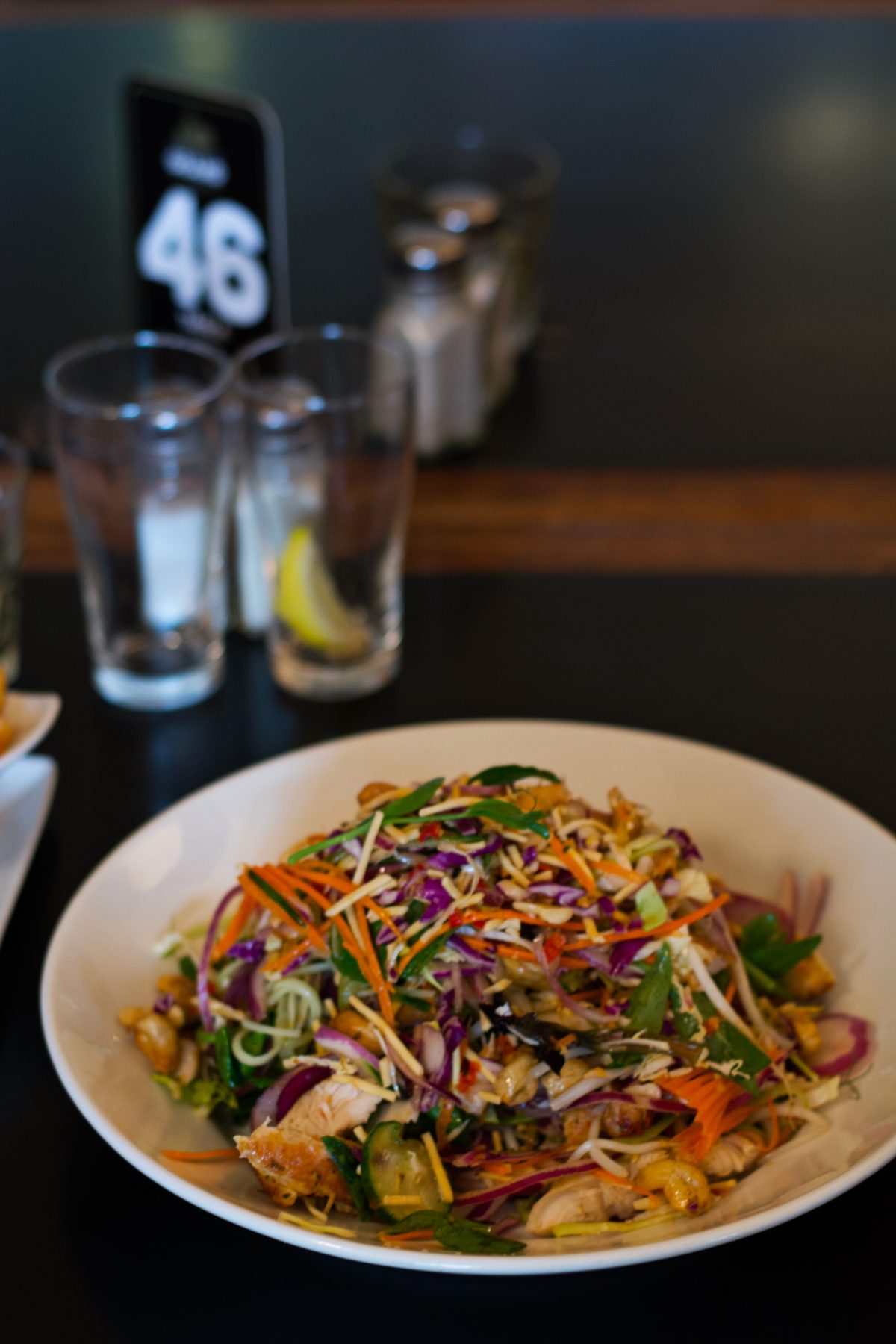 For mains, we had the Saltibocca – half roasted chicken, crispy pancetta, sage, potato gratin and sautéed spinach. The chicken was cooked perfectly and all the accompaniments complemented the chicken perfectly. Definitely recommended.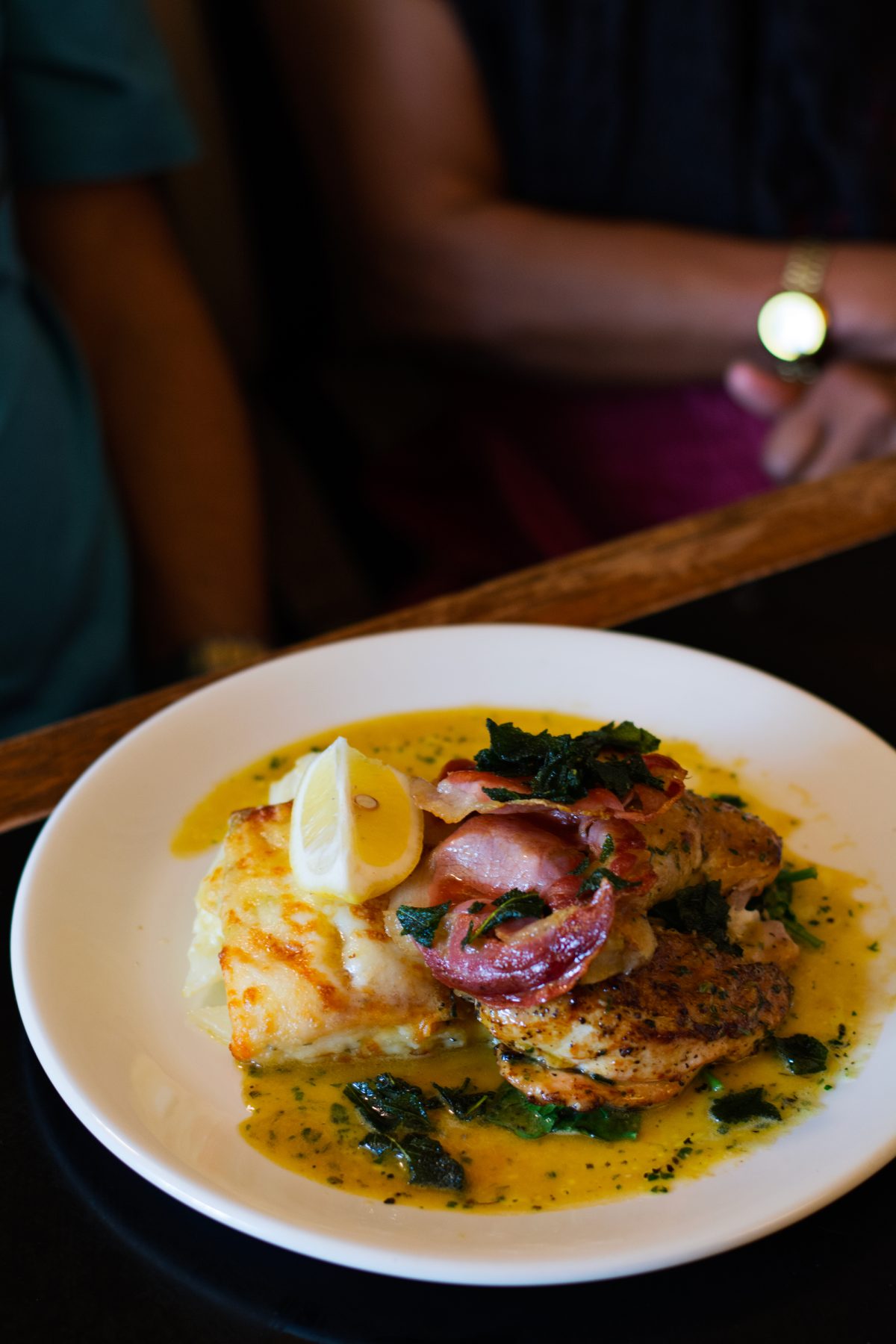 The second main we ordered was the Twice cooked pork belly – with son in law egg, chilli jam, creamy mash and tendrils. An absolute stunner of a dish; the pork was just melt in the mouth with a crispy layer and every single element on that plate was perfect. Definitely dish of the day!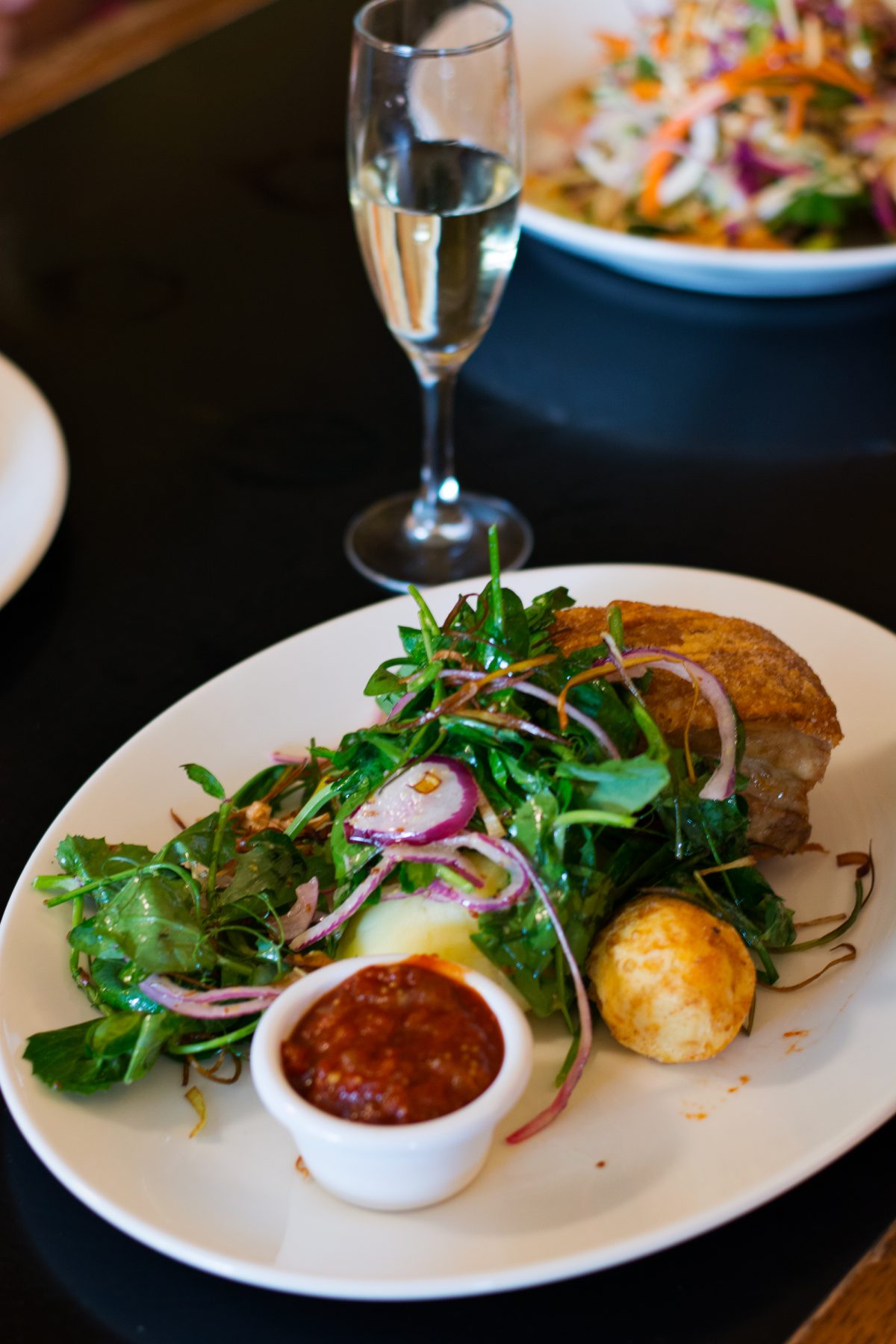 The third main we chose was from the special of the day – Grilled trout with Schezwan pepper and salad. The flavours were good, the fish was cooked well but not an outstanding dish in terms of flavour.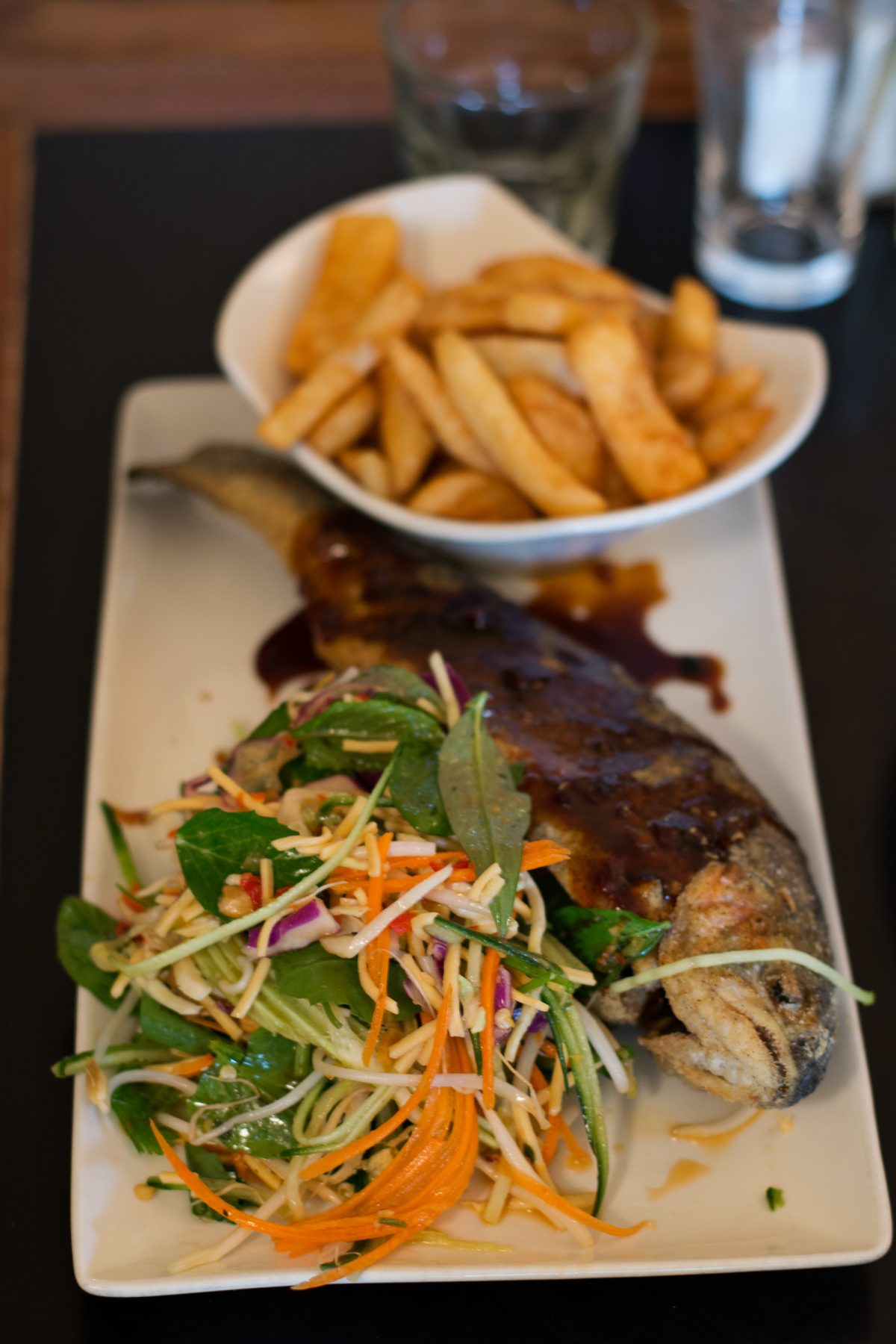 And the final dish we ordered was the Porterhouse with chips, salad and a red wine jus. The only dish that disappointed us; the steak was a bit tough and chewy. It wasn't a bad dish but not good either especially after we have had such amazing steak experiences at other places in Melbourne. So by comparison, we weren't too happy with this one.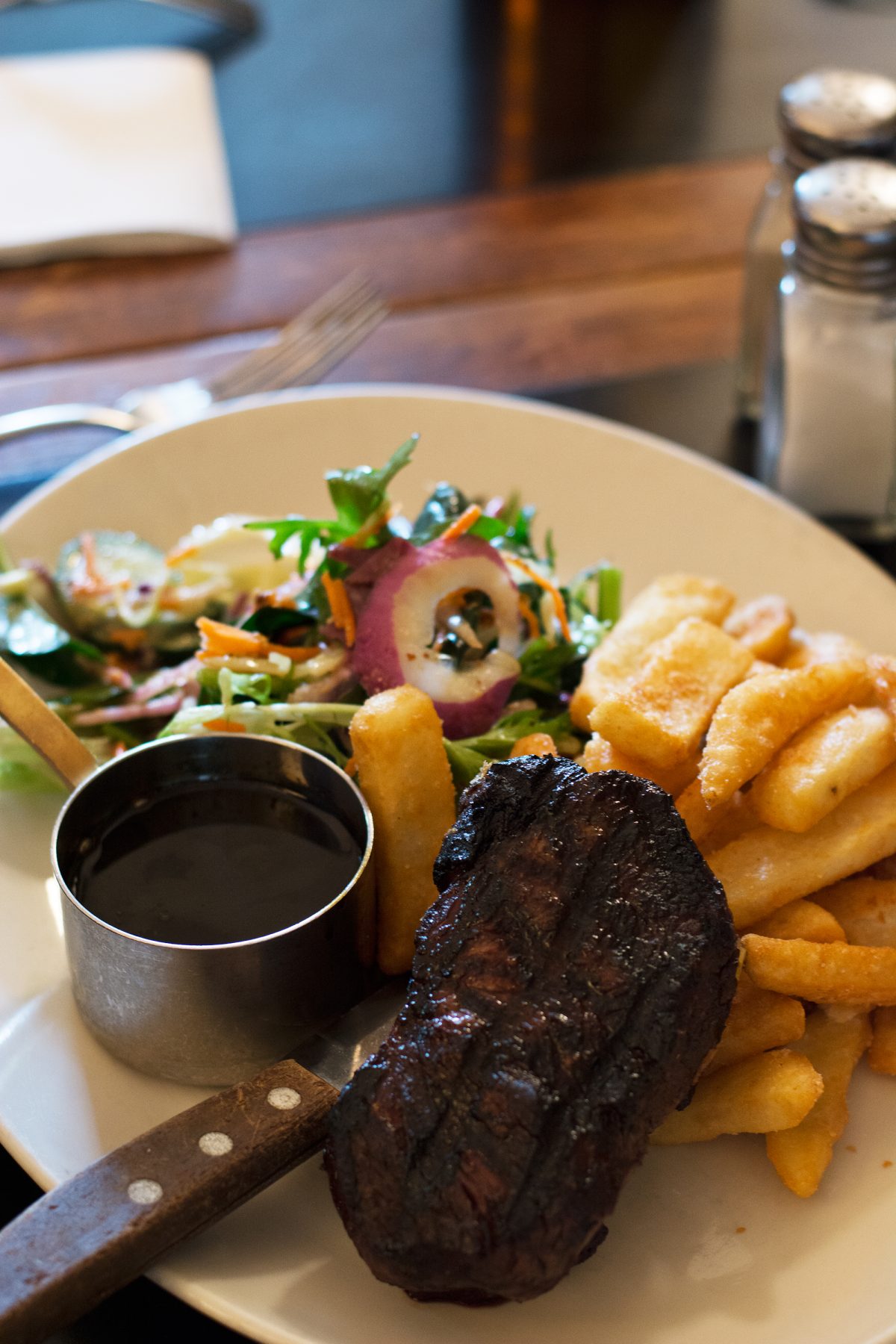 Overall, a great place to stop by for food or to stay over while visiting Yarra Valley. I am sure, we will definitely be going back…
Yarra Valley Grand Hotel
19 Bell Street,
Yarra Glen 3775
Phone: (03) 9730 1230
Website: http://www.yarravalleygrand.com.au/
Timings:
Monday – Sunday ~ 11.30am till late


Disclaimer – All the food and drinks were paid for by my family.