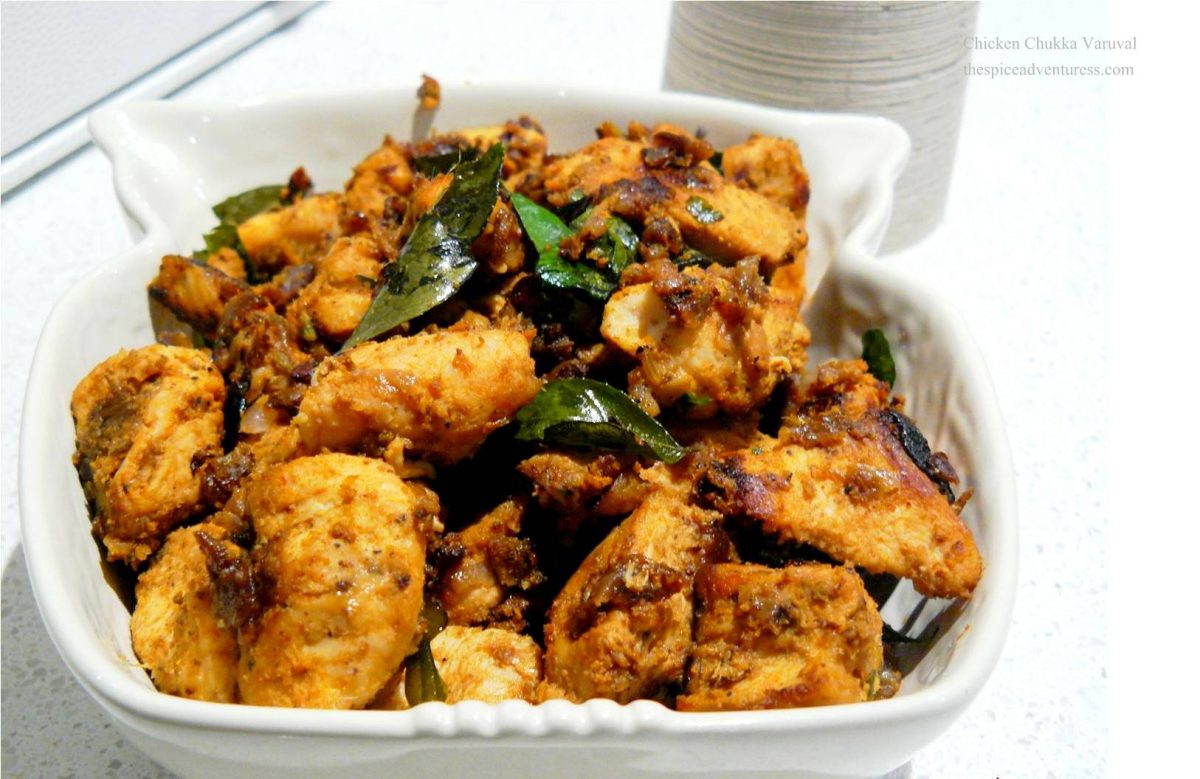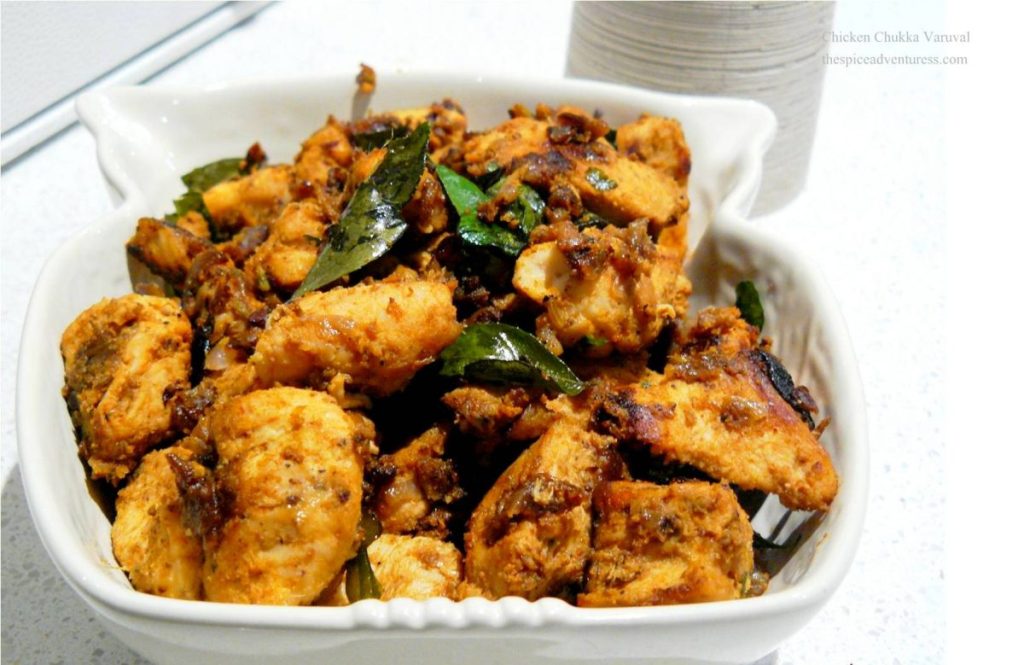 Chukka or sukka usually refers to a South Indian meat dish (mostly mutton but these days, you can find all kinds of meat being used) that is prepared using a myriad of spices and aromatics. The meat is cooked on low fire so that the spices get to do its work. A spicy, flavoursome preparation where the meat is juicy and succulent with the aroma of the spices wafting through……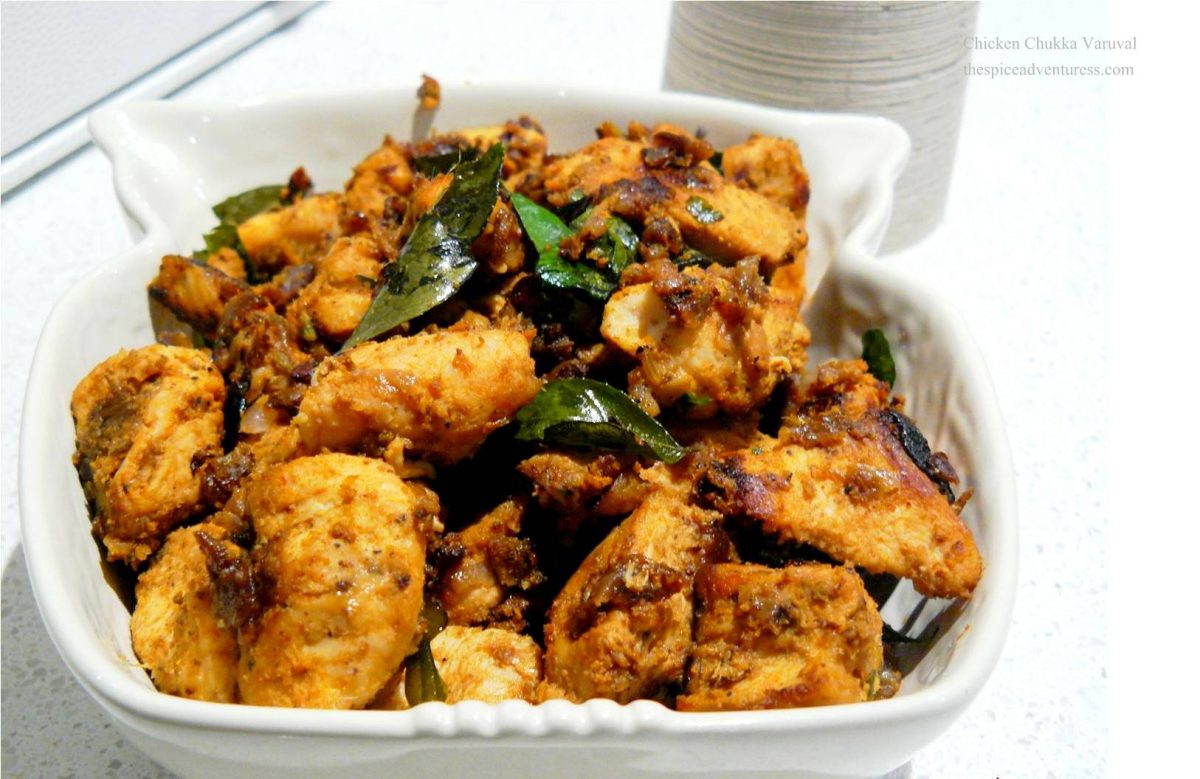 Recipe Courtesy, from this site.
Ingredients:
1. Chicken (boneless) – 500 gms
2. Red onion – 1, finely chopped
3. Cinnamon bark – ½ inch
4. Cloves – 2
5. Fennel/perinjeera seeds – 1 tsp
6. Curry leaves – a big handful
7. Black pepper powder – 2 tsp
8. Red chilli powder – 1 tsp
9. Coriander powder – 2 tsp
10. Ginger paste – ½ tsp
11. Garlic paste – ½ tsp
12. Salt – to season
13. Oil – 5 tbsp
Method:
• Marinate the chicken pieces with salt, chilli powder, ginger-garlic paste for upto 1 hour or longer.
• Dry roast cinnamon, cloves and fennel; grind to fine powder.
• Heat oil in a kadai/pan and sauté onions till translucent.
• Add all the spices and curry leaves, sauté for a minute on low heat.
• Add the marinated chicken pieces and cook on low fire, occasionally stirring, till the meat becomes juicy and succulent.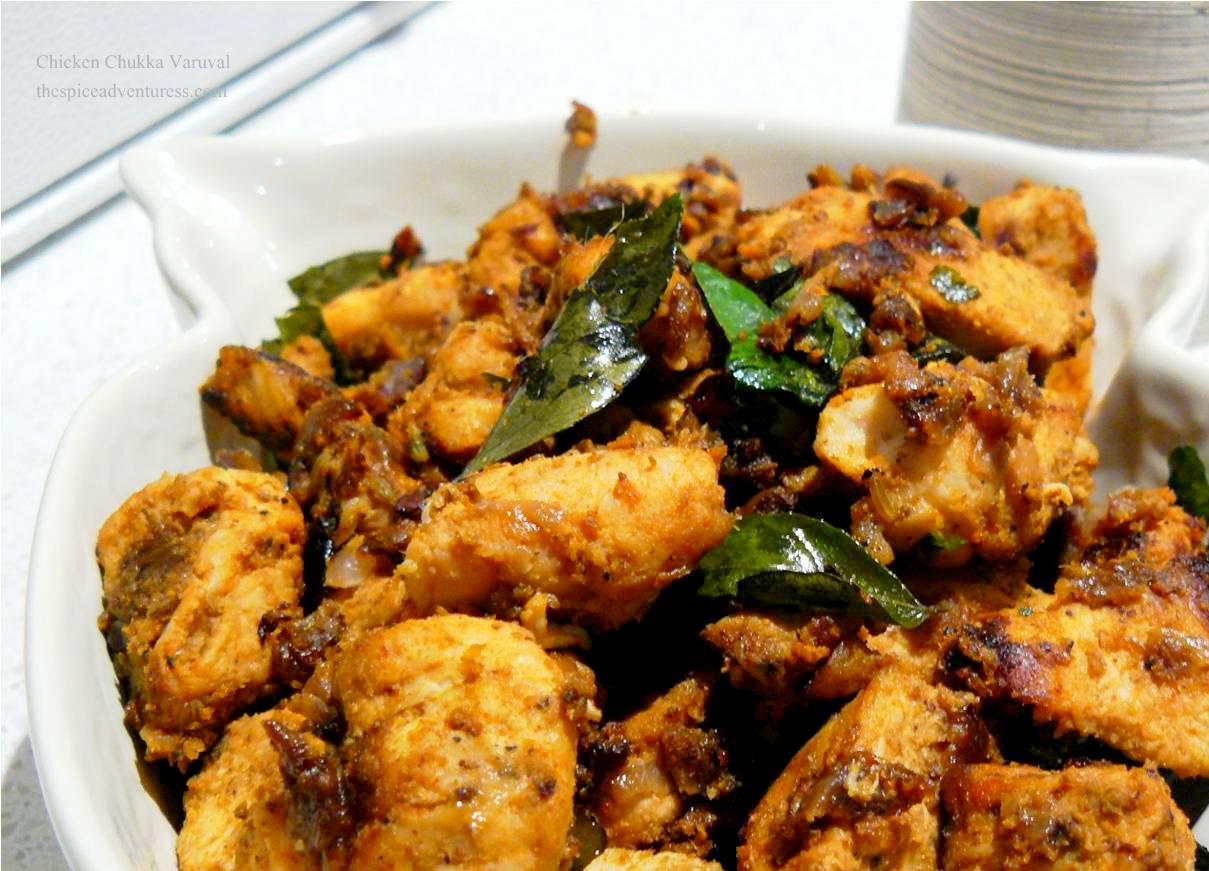 Is chicken your favourite protein? Then click here for a delish spread of chicken dishes from around the world…..