Grossi Florentino, the restaurant, needs very little introduction and Guy Grossi, the Chef, needs no introduction at all.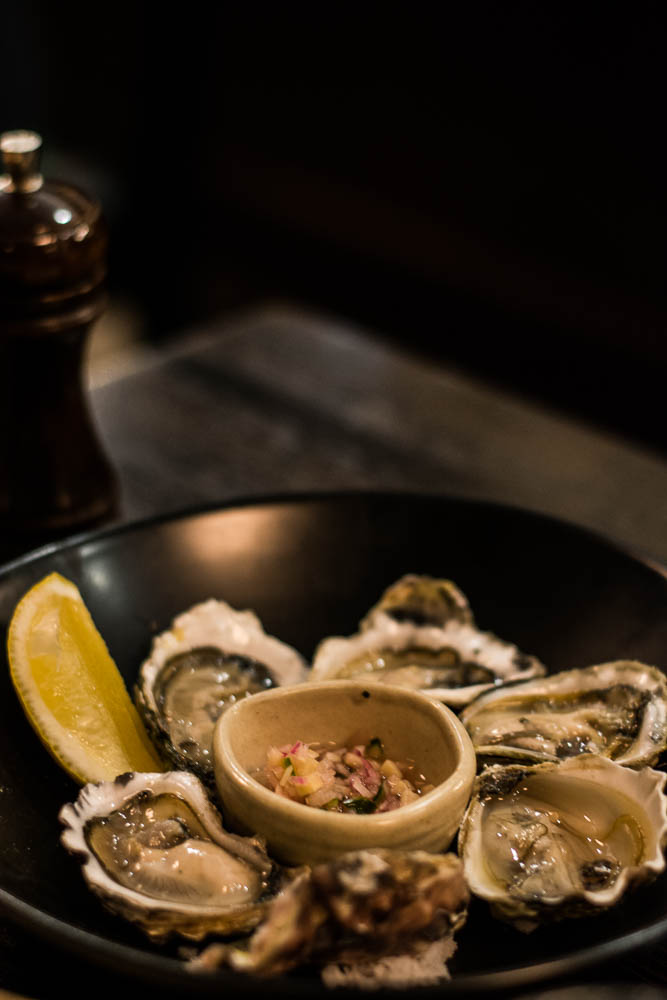 Situated on the iconic Bourke Street, Grossi Florentino is the brainchild of Guy Grossi, a much celebrated Chef both at home and internationally. His cuisine and restaurants are inspired by his Italian heritage.
Grossi Florentino has three different areas to dine in – Cellar Door, Grill and Florentino; all three integrated by Italian food and hospitality yet all three exploring the varied nuances of the cuisine.

This was our first experience at Grossi, and we had chosen to dine at Grill as a special birthday dinner.
Reservations are always necessary, especially for dinner as it's a small space and it is definitely not a place to stop by for a quick dinner. Grill is open for lunch too, and offers a set menu; a more affordable quick option for the office goers or those catching up in the CBD for a quick lunch.

An open kitchen, dark wood paneling with gold accents, leather seating, Grill has a very relaxed yet sophisticated ambience. It's an eclectic mix of tradition meets modern which reflects on the menu too.

The wine list at Grill is extensive, so unless you are sure of what you like to drink, asking recommendations is a great idea. The staff are extremely cordial and take care of your needs really well.

We decided to start with a glass of Domaine Simha 'Simla Field Blend' 2016 , a Riesling blend from Derwent Valley, Tasmania. I have wanted to try out the Domaine Simha wines for a while now, especially having written this article on Indian origin wine makers in Australia for Indian Link. Very refreshing on the palate and beautifully balanced, I would strongly recommend you to try this one out.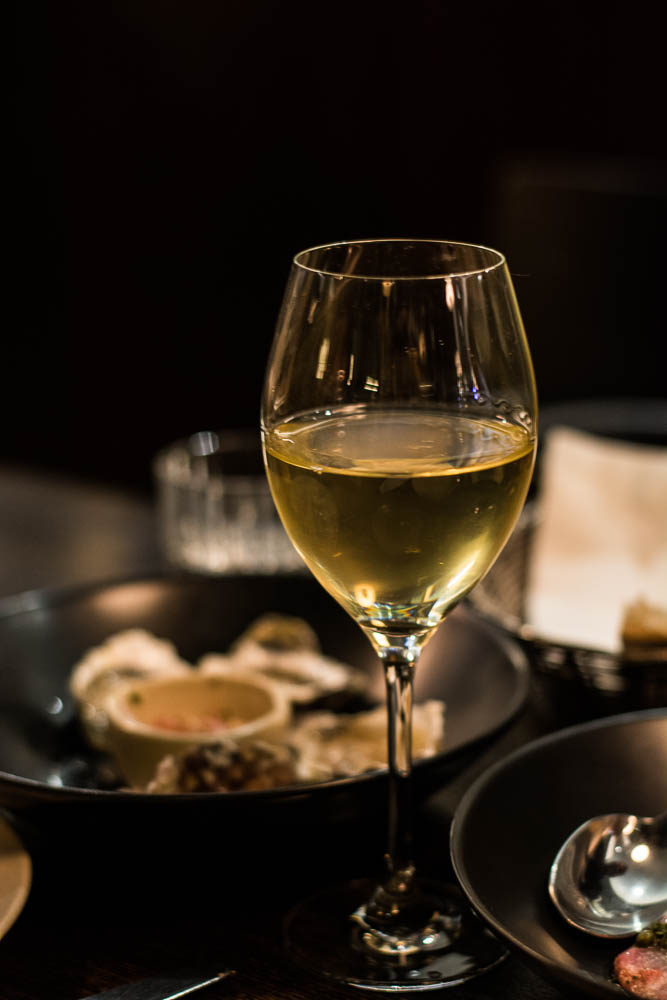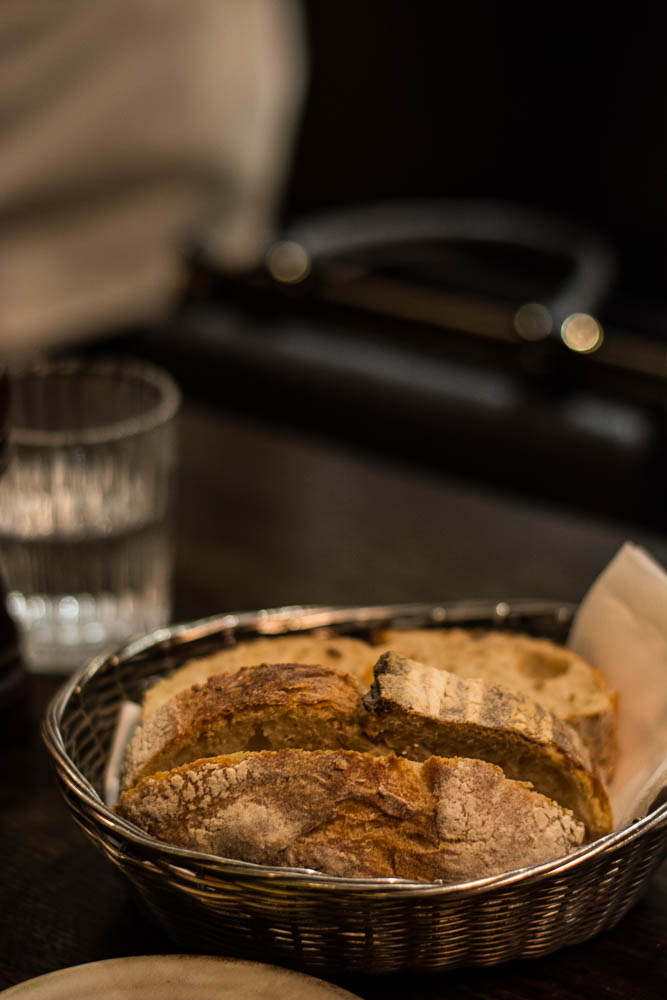 We began the meal with a plate of freshly shucked oysters with Chardonnay Vinegar followed by Kingfish Crudo, Capers, Horseradish. Both were excellent especially the kingfish, really fresh and beautiful light flavours to start off the meal.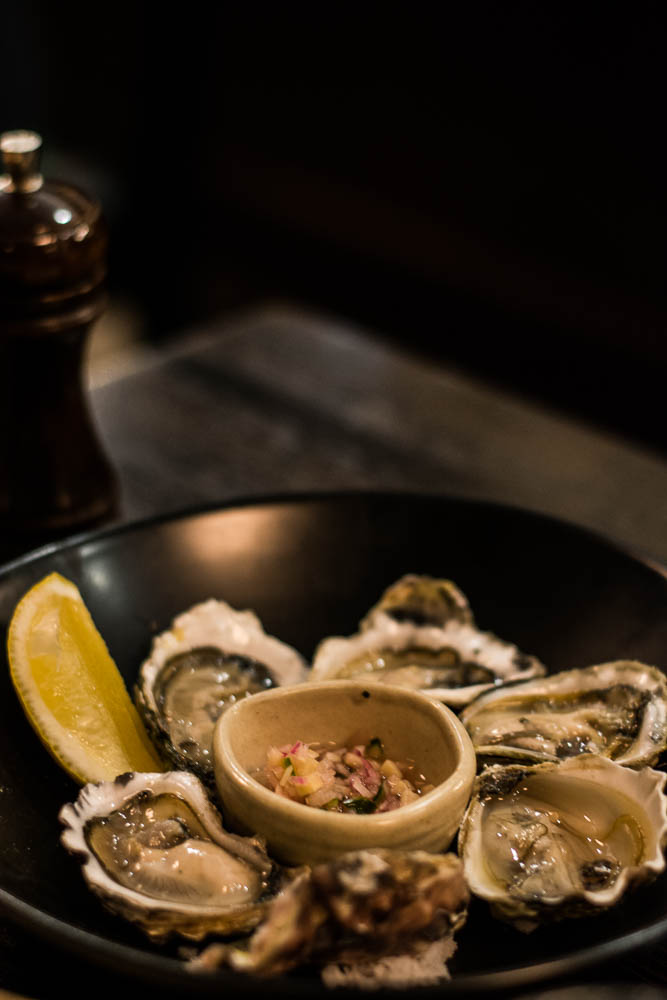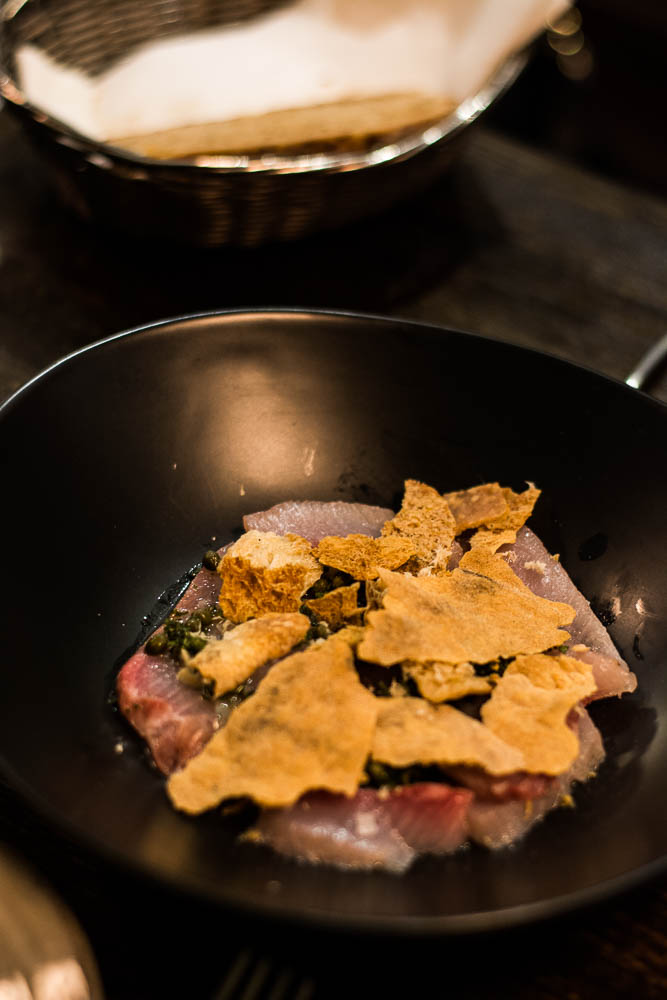 The next two dishes we tried from the Antipasti section was the Zucchini flowers, Ricotta, Eggplant Caponata and Pickled Tongue, Salsa Verde, Radish. The stuffed zucchini flowers with ricotta is an Italian classic, one that we love ordering always. The crunchy deep fried zucchini flowers with a creamy ricotta filling is a match made in heaven; the addition of the caponata was new for me, but paired well.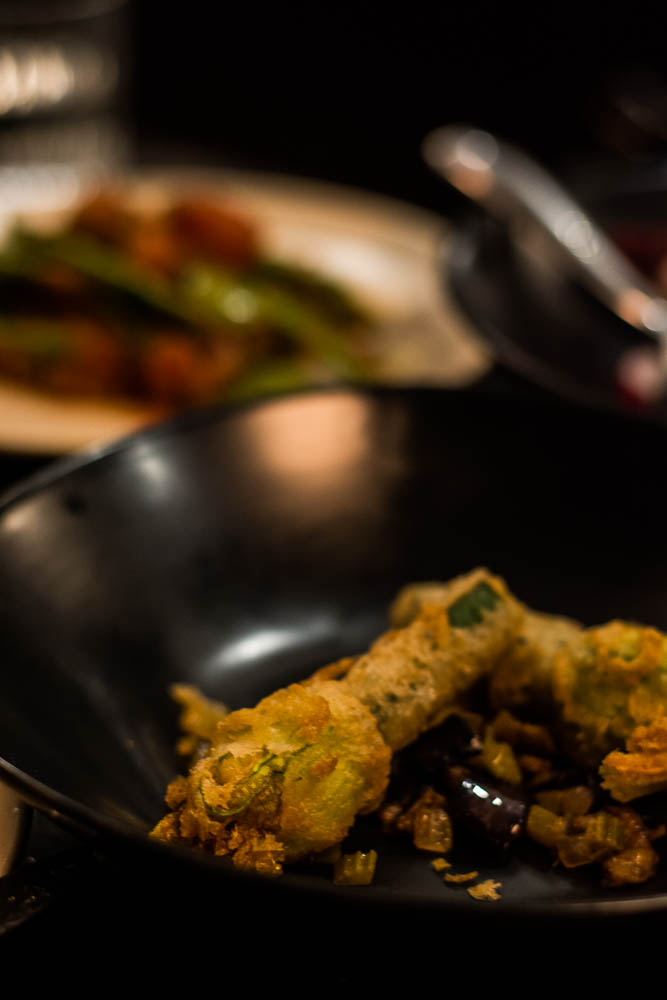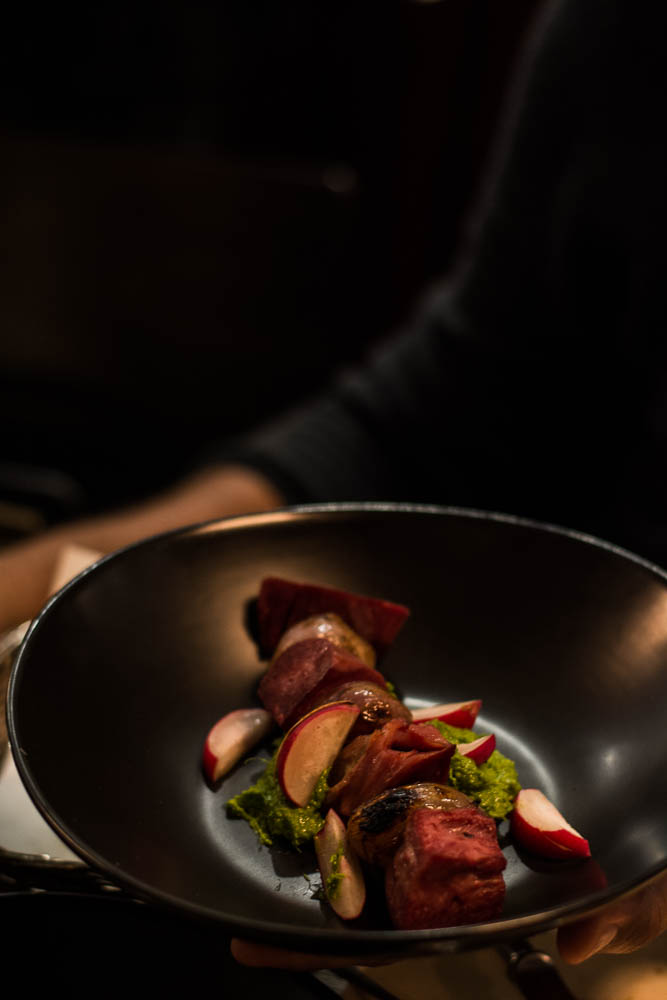 Sam was a bit hesitant ordering the pickled tongue; it was the first time we were going to taste it but the staff assured it was gonna be delicious. And we were so happy we did, because for me, it was dish of the day. Perfectly chargrilled cubes of beef tongue with onions, radish and a delicious Salsa Verde to accompany, it was really amazing and highly recommended.

For the sides, we chose Italian Flat Beans with Tomato; delicious and different to the regular salads and potato wedges. And it paired well with the mains we had chosen.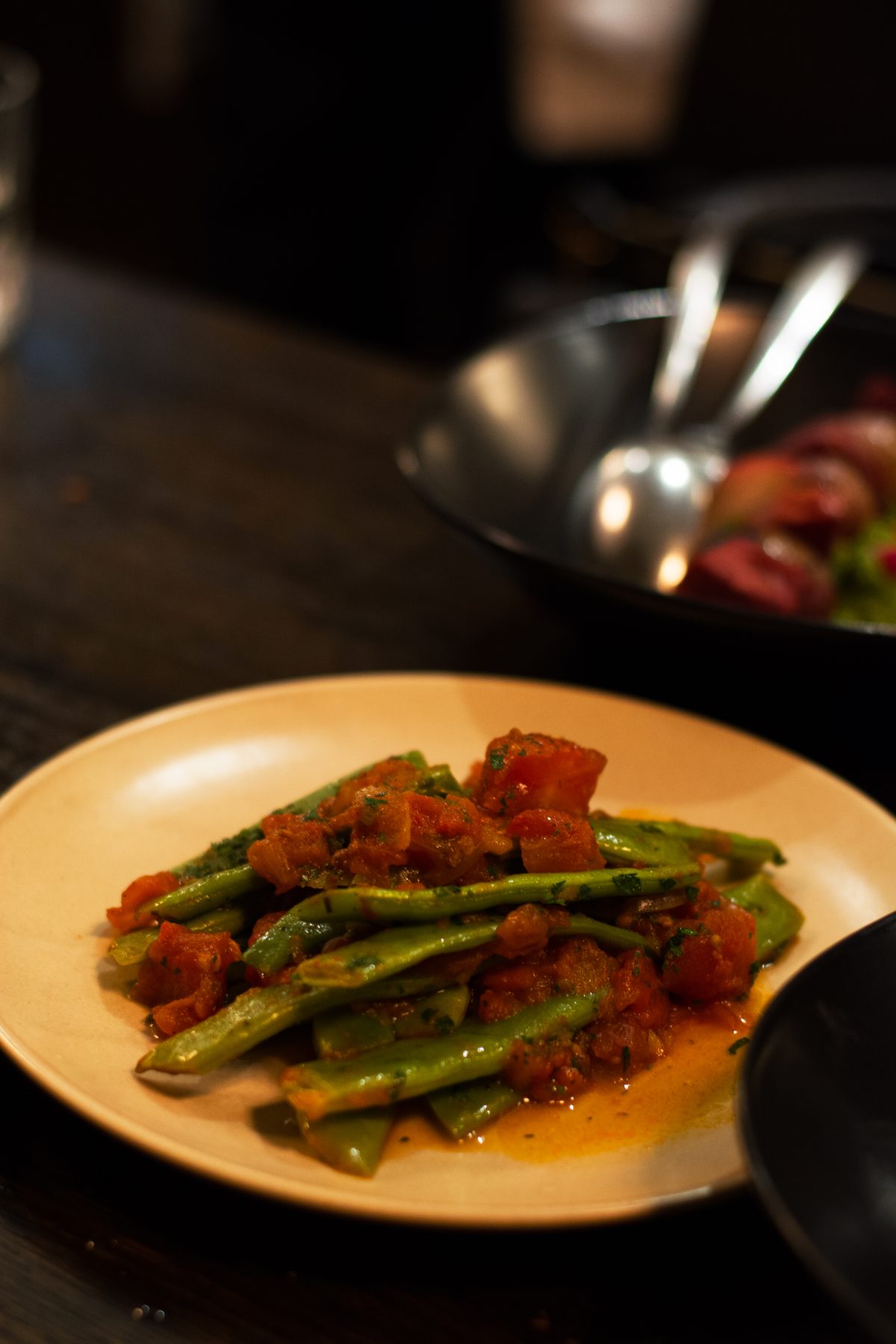 For mains, my son chose an entrée sized portion of Taglierini, Prawns, Zucchini. The best out of the three mains we had, the pasta was perfect al dente tossed through the most flavourful combination of prawns, zucchini and herbs. Definitely a must try.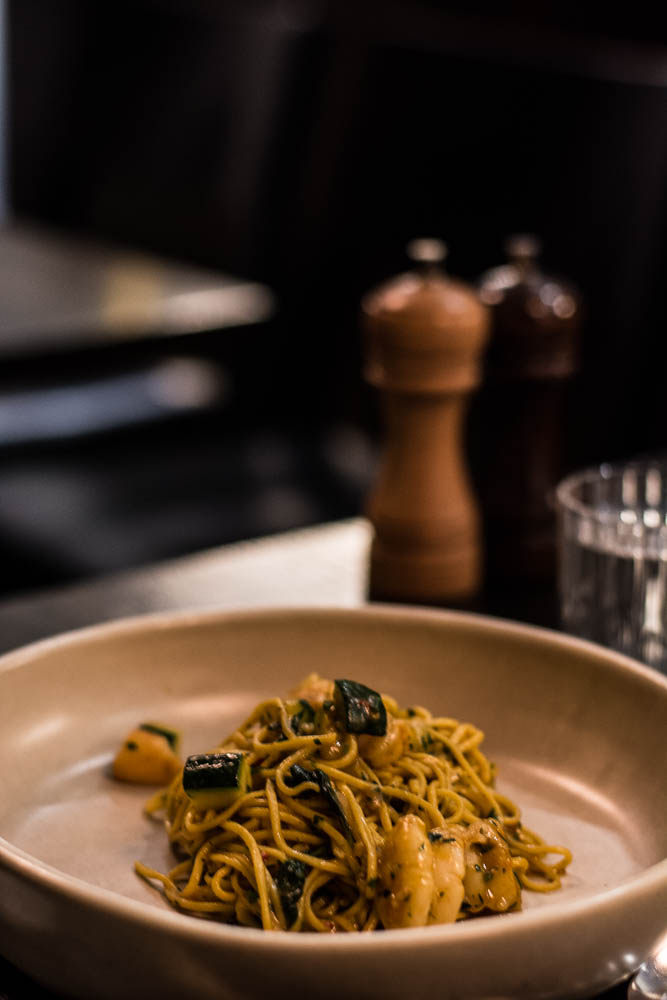 We went for a second glass of wine, this time a glass of Montesecondo Sangiovese, 2014 from the Tuscan region. Full bodied and rich, yet balanced, this was recommended by the staff and it was a great choice indeed.

I chose the day's special which was a whole baby snapper with radicchio and tomatoes. The fish was cooked to perfection but somehow the combination with radicchio didn't really work for me. Perhaps I didn't enjoy the combination of the bitterness from the radicchio with the tomatoes, not really sure but definitely not impressed with the flavours.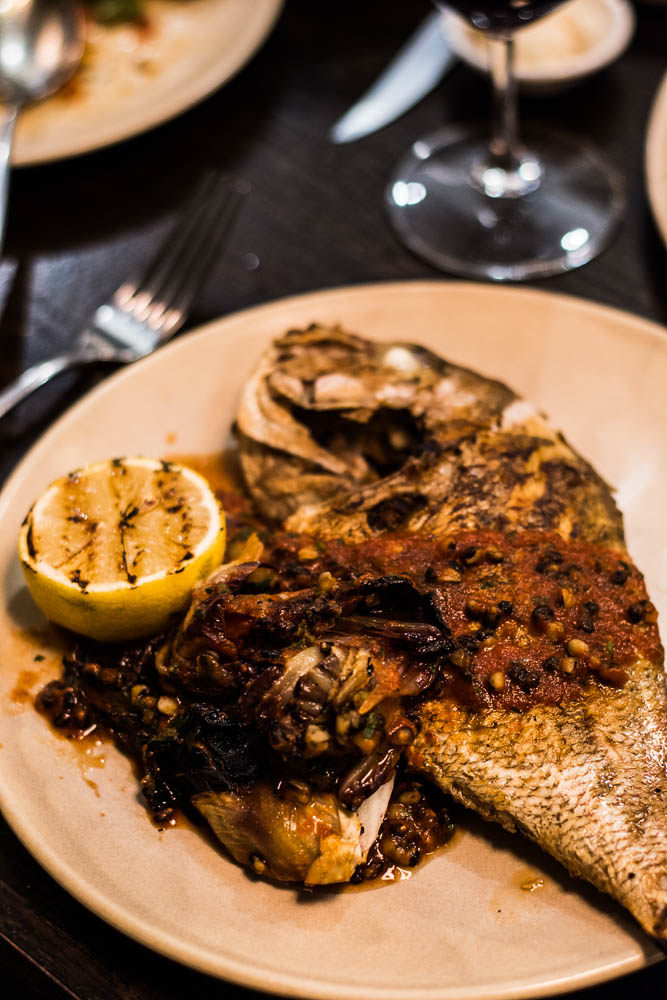 For mains, Sam chose the O'Connor, Flat Iron, Angus which was served with horseradish and Dijon mustard. The meat was definitely flavourful but not as tender as he had hoped it to be. Not a letdown, but not to the expected standards of the place.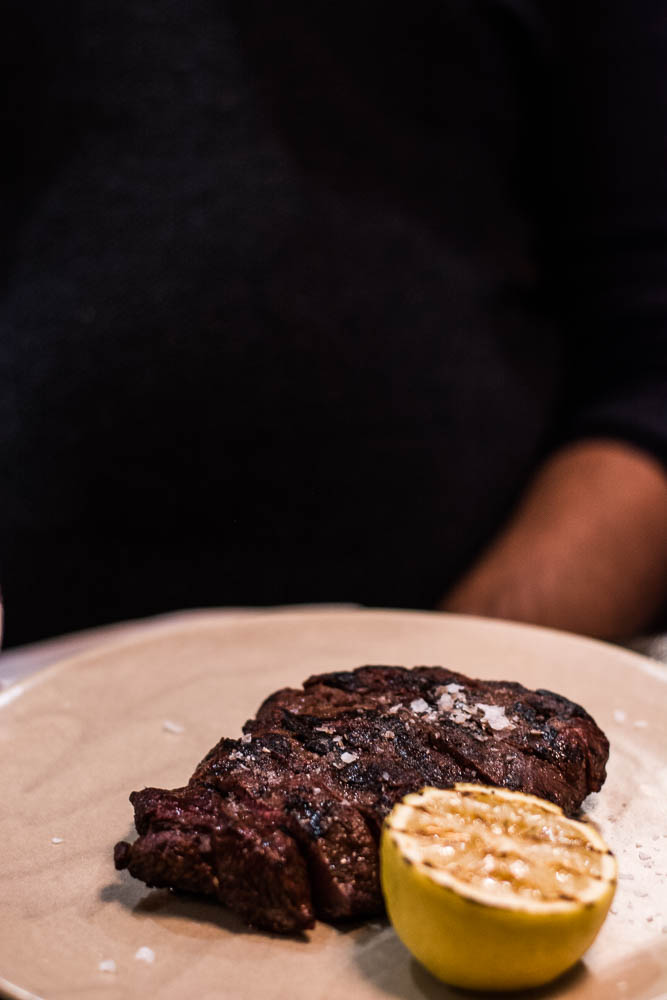 And since we had clearly overeaten, we decided to share one dessert amongst us so we went for the Beurre Bosc Pear, Honey Crunch Ice Cream. It was light and delicious, a great way to end the meal. But not before some coffee and Italian biscotti.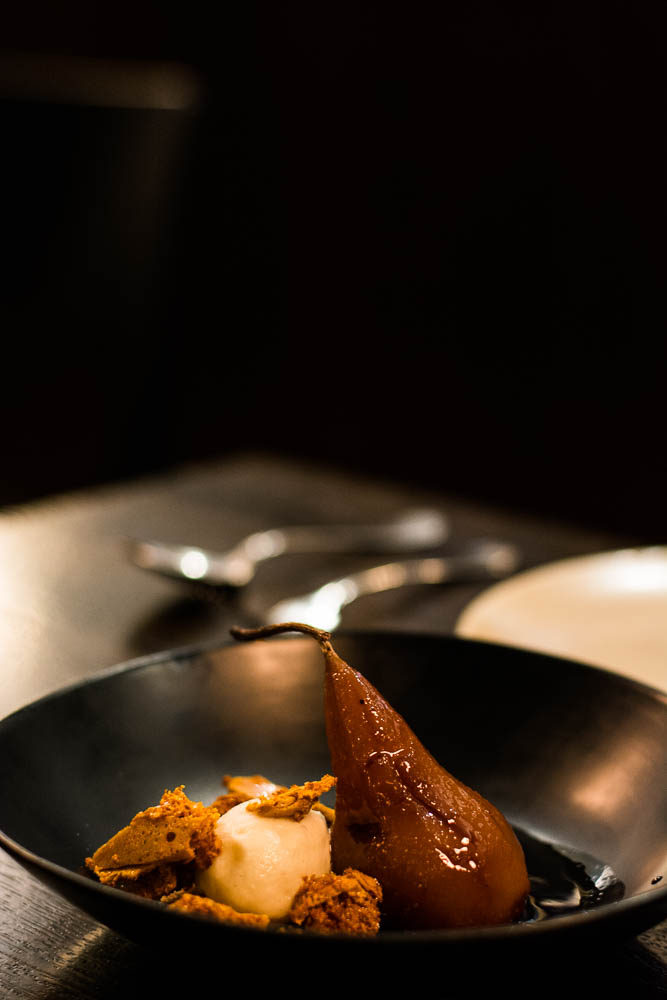 To summarize, the mains didn't excite us as much as the antipasti but there were clearly many dishes that stood out in taste and quality from the night. Service is excellent and definitely a place we would love to go back.

Grossi Florentino (Grill)
80 Bourke Street
Melbourne VIC 3000
Phone. 03 9662 1811