At Pizza Strada, you will find Neapolitan style pizzas handcrafted by Pizzaiolo Daniel Cester using his signature 48 hour proofed dough.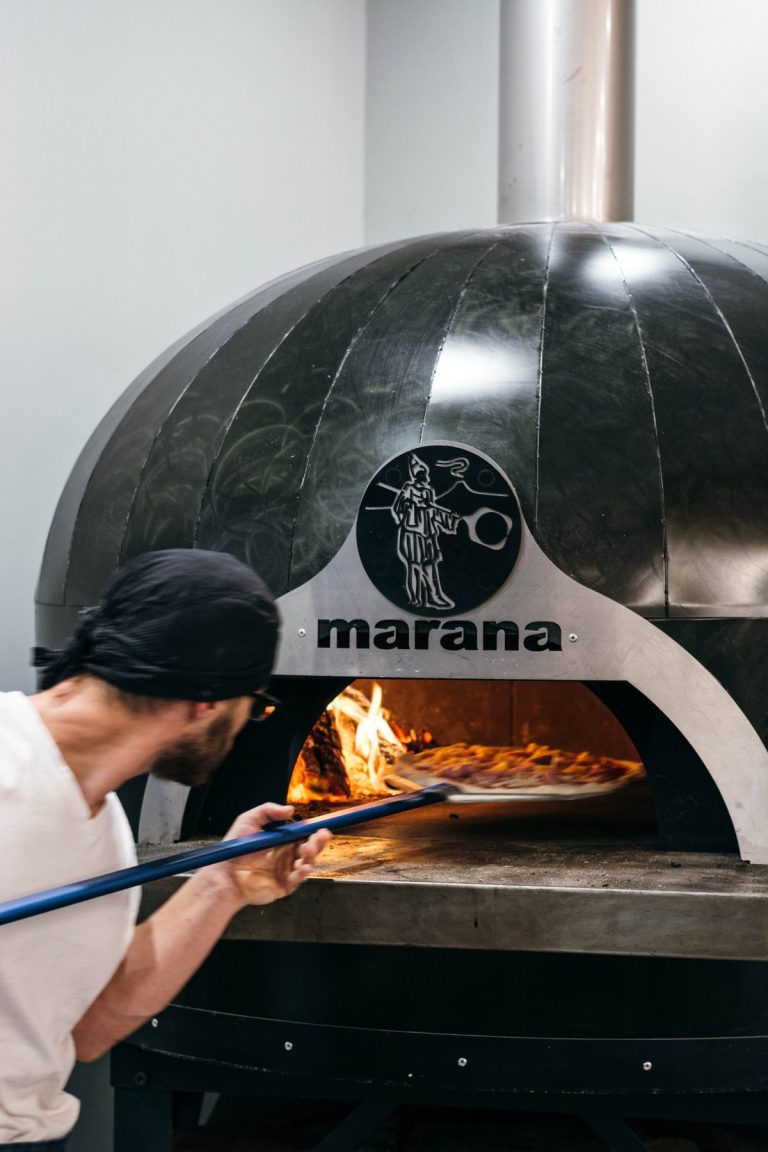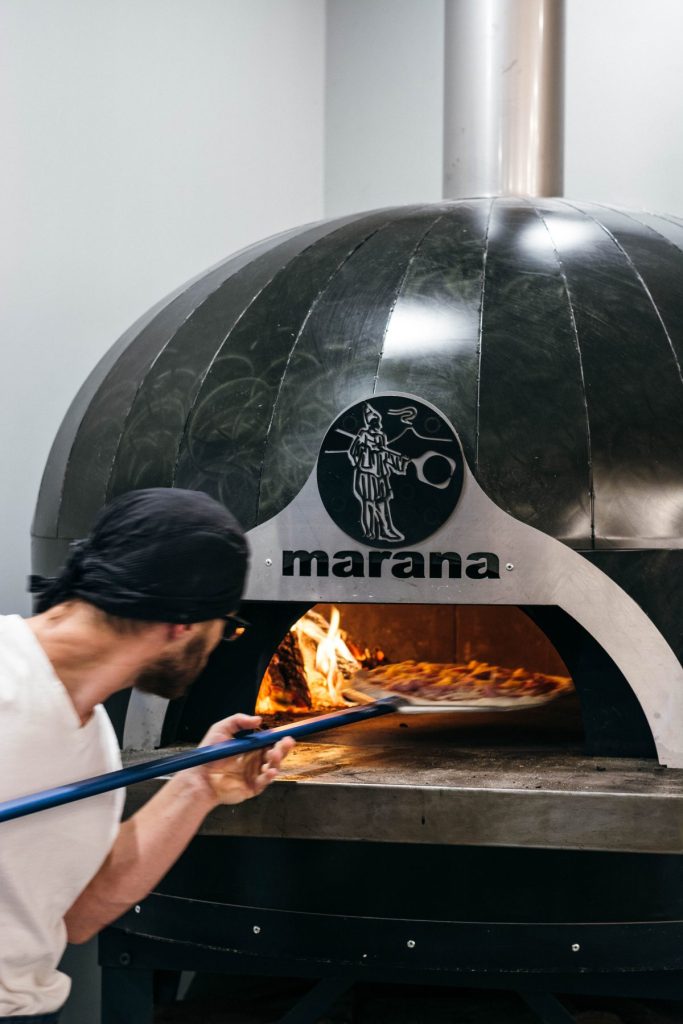 Pizzaiolo, not a Chef. That's what Daniel Cester asked me to address him when I asked him if he was a professionally trained Chef. That was a new one for my vocabulary and just like most of you now, I did a quick Google search!!

When I first received a mail regarding this new pizzeria that has opened up in Dandenong North, I was ecstatic, surprised yet a bit saddened by the fact that I no longer live in the suburb. If you have followed my journey here, you would know that I consider myself a self proclaimed food ambassador of sorts for Dandenong. My life in Australia started there and I couldn't have asked for a better place to pursue my food dreams.

But distance was not going to keep me away from visiting Pizza Strada…

Just as Daniel had described to me, Pizza Strada has a casual vibe to it from the location to the ambience inside. He was particular on starting his pizzeria in Dandenong as his whole family lives in and around the suburb so there were lots of childhood memories associated. Also he believed that great food (in this case, pizza) is all that you need to get people to visit.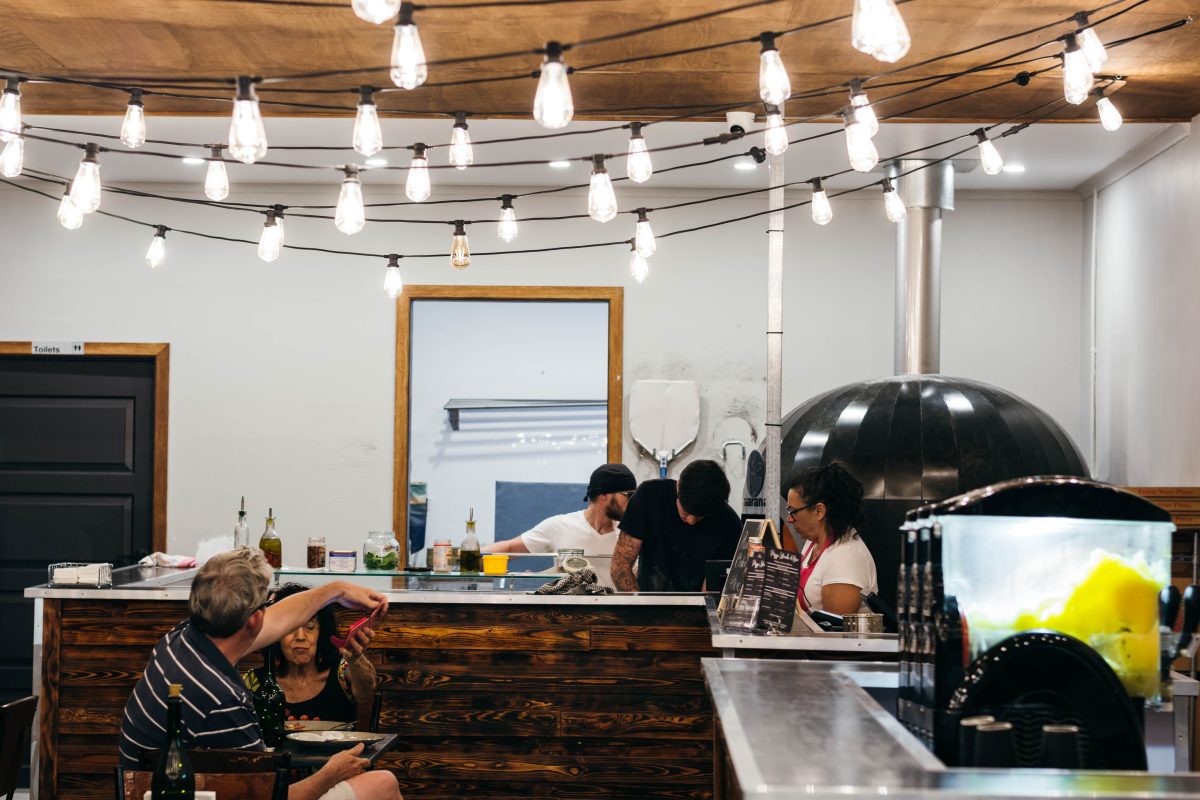 The décor is minimal, comfortable and modern. And it's a place for people from all walks of life. Daniel explained that in Italy, a pizzeria is not a formal dining restaurant but a casual food joint where people walked in for a quick meal, during lunch hours or after work catch up with friends. Hence he wanted the same appeal for Pizza Strada, and not design it as a formal dining space.

There is a large blackboard and foosball near the entrance; appeals to both the young and old alike. Children are welcome to play, draw and watch pizzas being made; as I mentioned it's a casual space so let your kids be without (as long as they don't create a ruckus) letting them stay glued to their devices.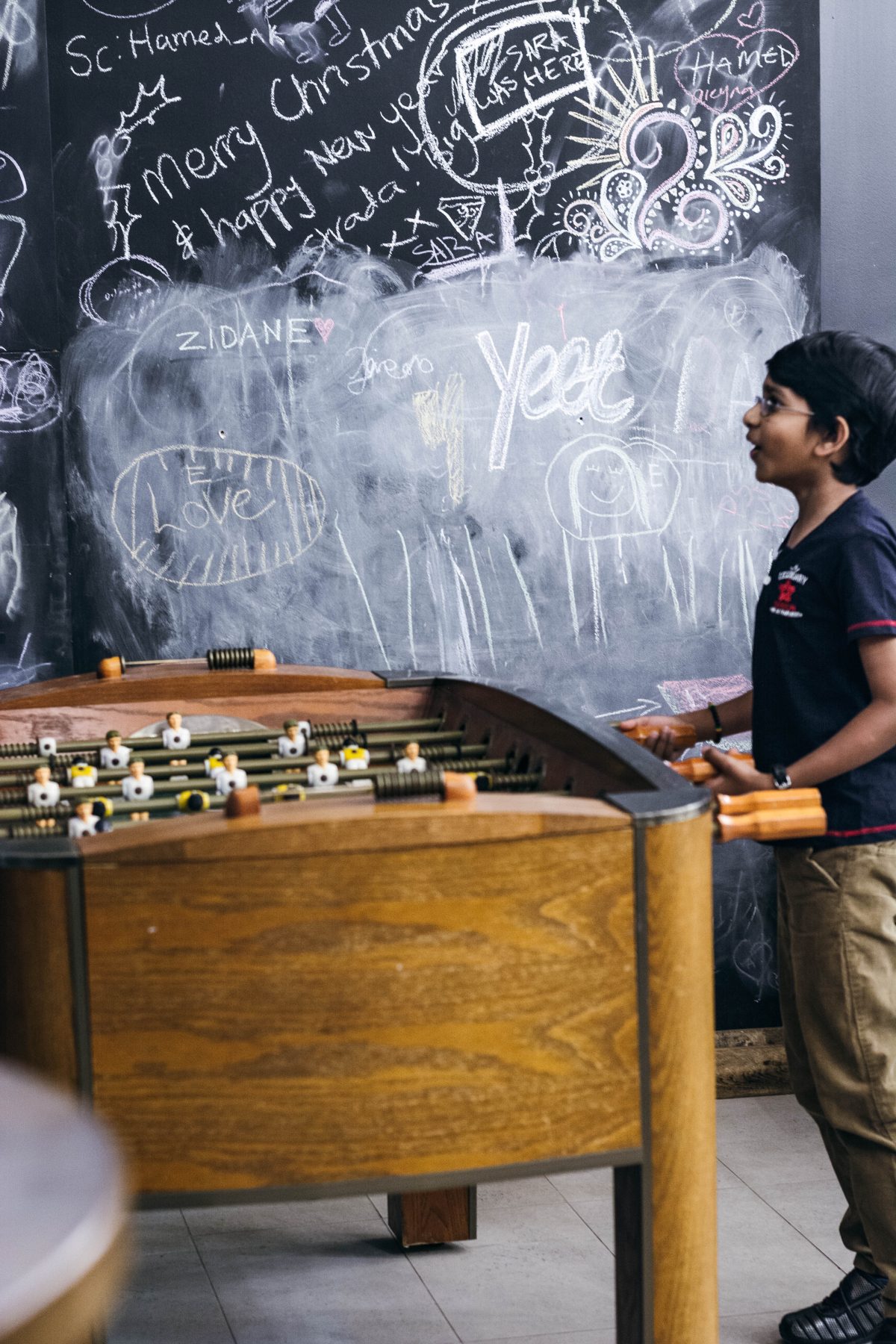 Daniel's passion for pizza is obvious if you observe him making a pizza. He loves a good chat so feel free to walk up to the front where the live pizza counter is situated. He would be more than happy to give you a 'pizza education' while your pizzas get made fresh in front of your eyes.

At Pizza Strada, you will find Neapolitan style pizzas; again have a chat with Daniel to learn the differences in pizza making and how it differs from region to region in Italy. A special 48 hour proofed dough that is Daniel's signature recipe is shaped by hand and then topped with the freshest ingredients and drizzled with homemade infused oils (the basil oil and chilli oil is simply heavenly). It is then cooked for 60-90 seconds in a special wood fired oven to get that unique crispy base with a thick and puffy cornicione around the edge.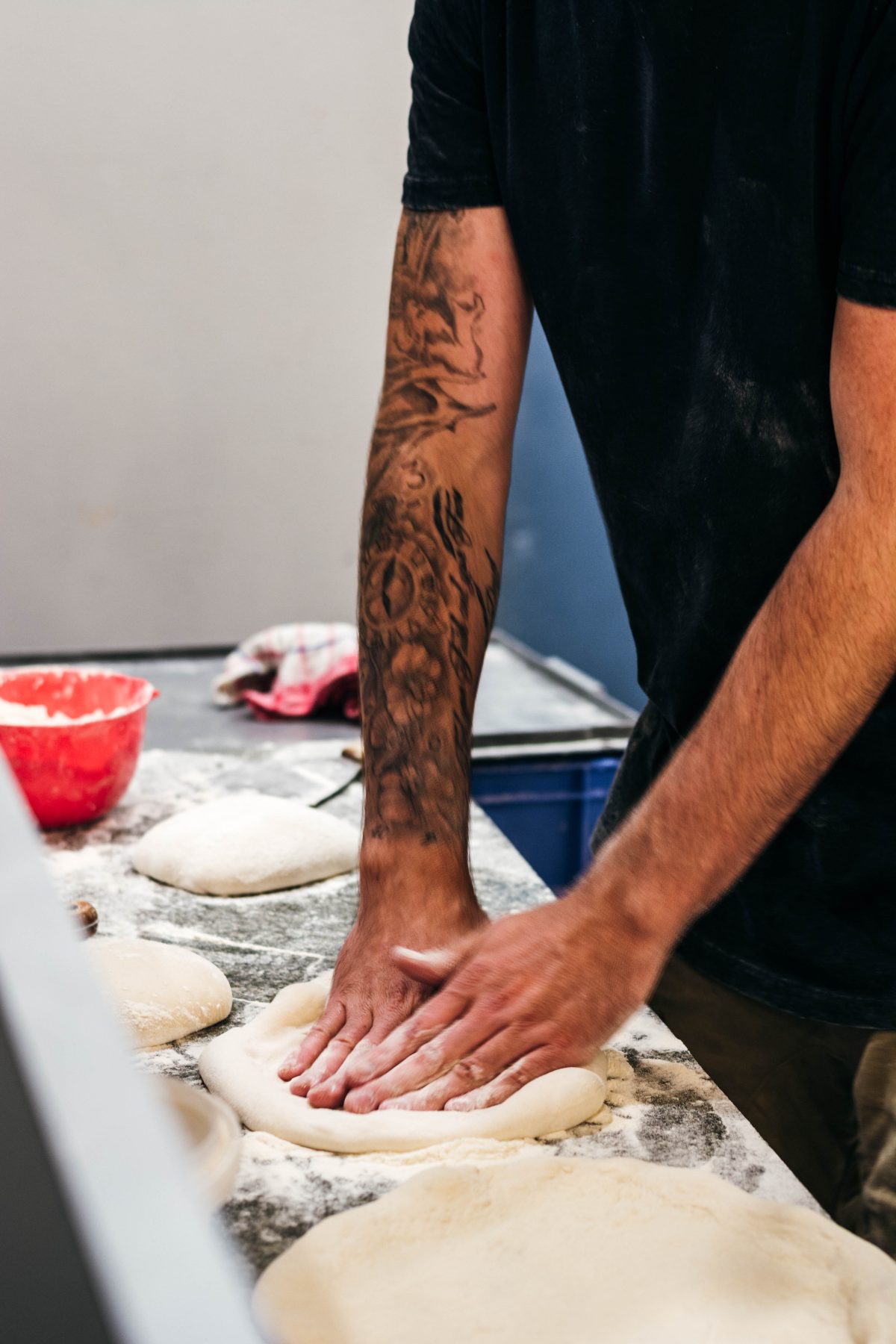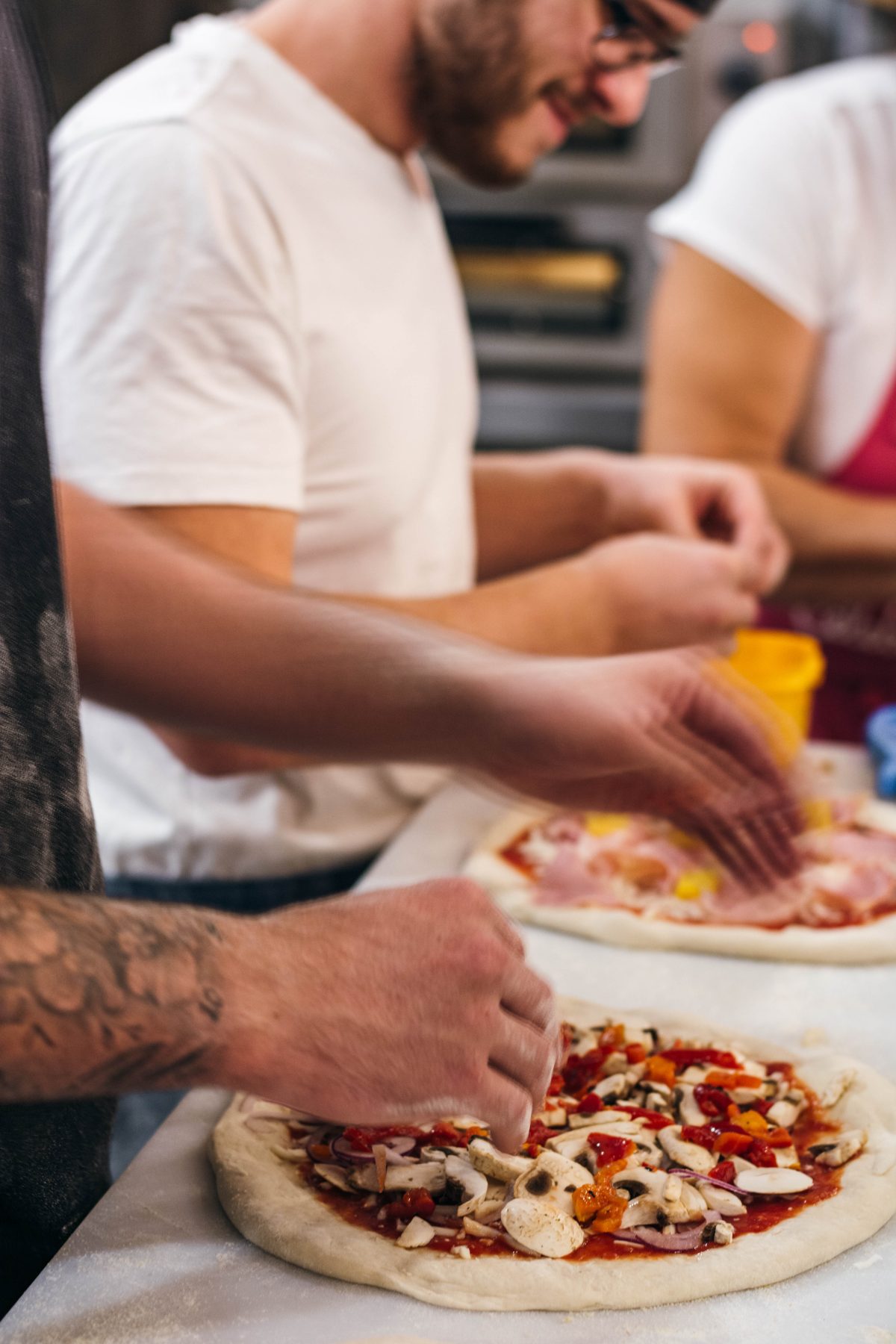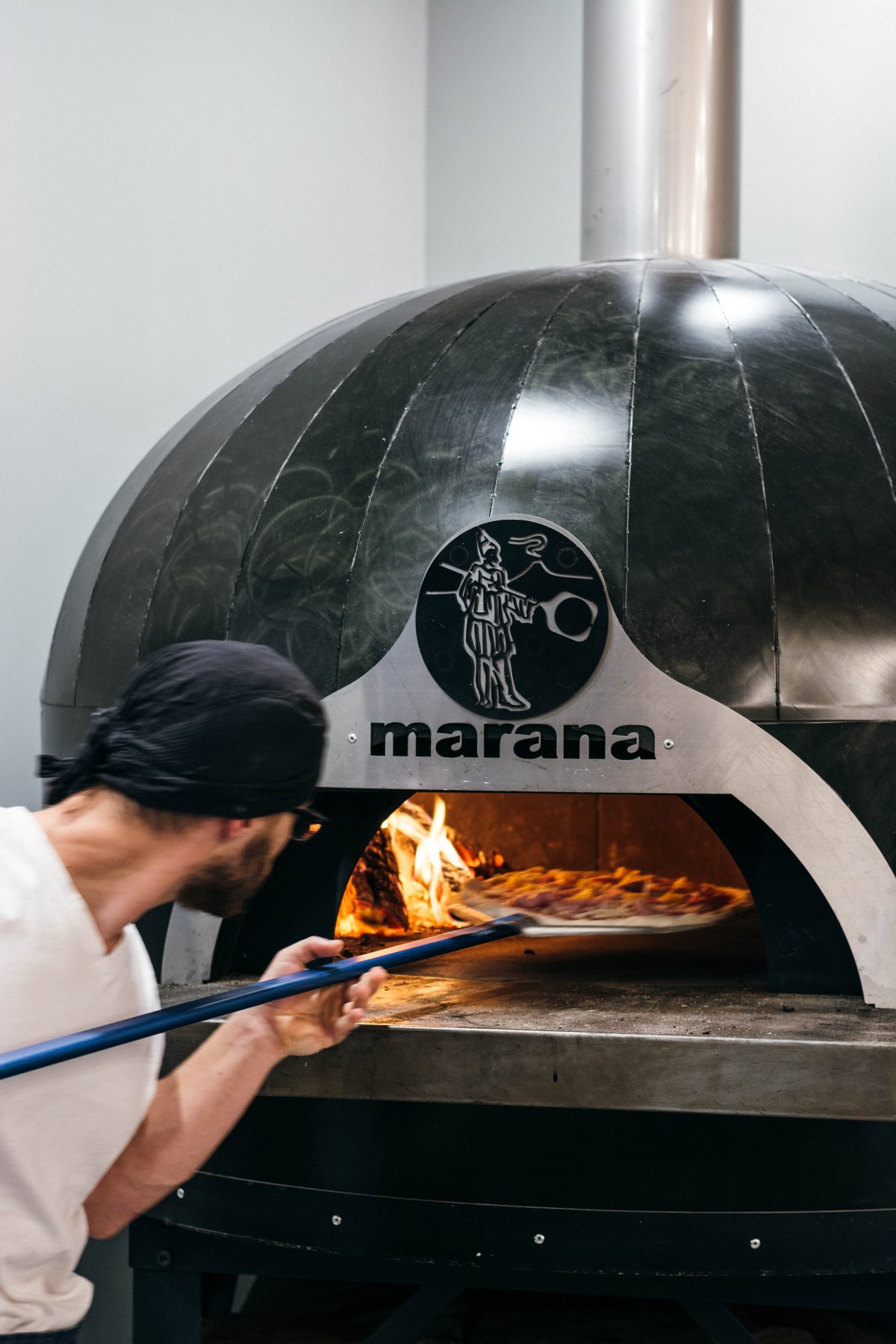 As it's a pizzeria, there's nothing else on the menu except pizzas. And again, no fusion or gourmet stuff here; it's as real as it gets to tradition.

The bar is not yet functional, hopefully soon because I would love to enjoy some Italian Chiantis with the pizzas. But there are some traditional Italian fizz drinks that are a must try. We tried three different flavours and loved each one of it, though my favourite was the green citrus (Mandarino).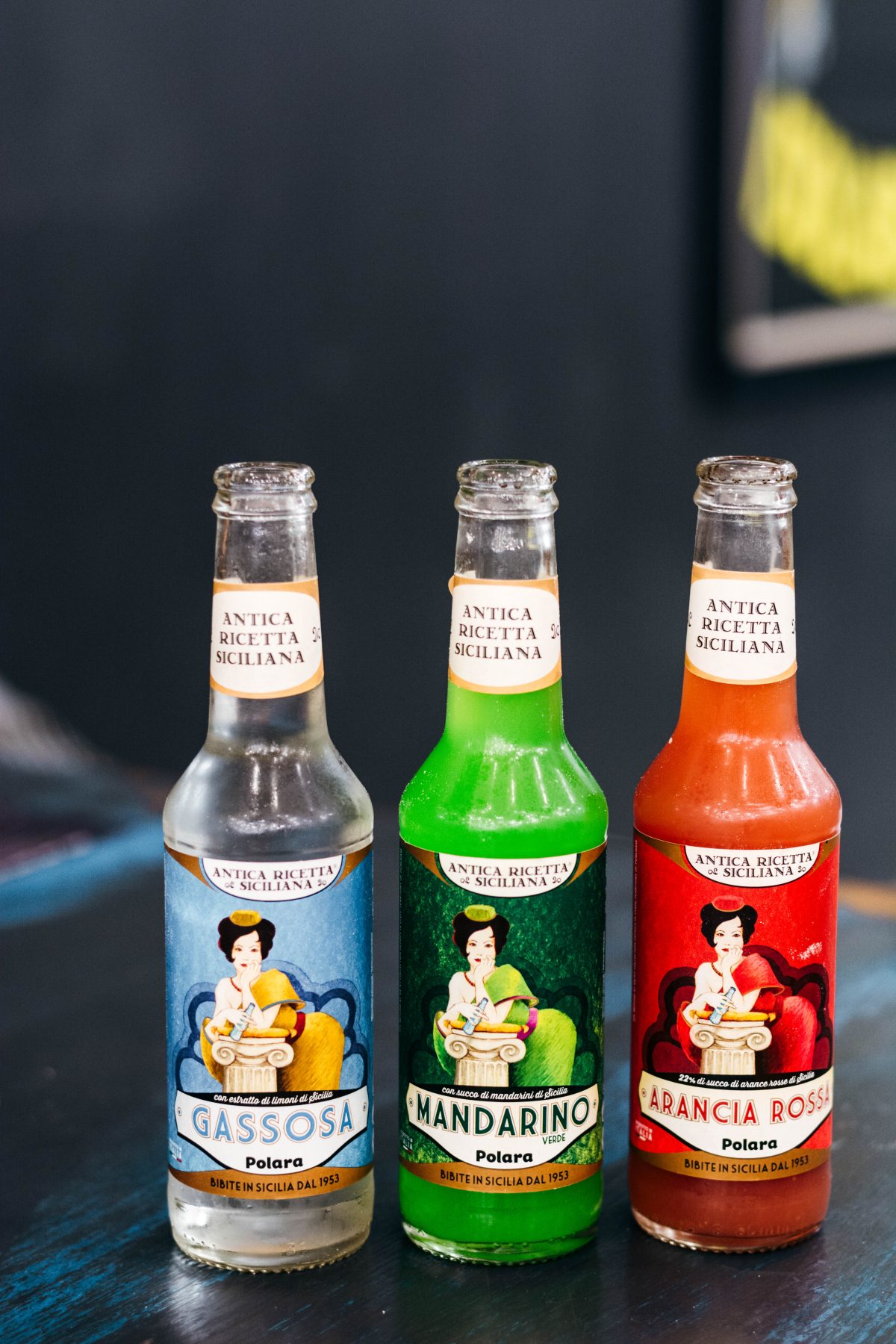 Before the pizzas arrived, we had a taste of the lemon granita. It's more of refreshing palate cleanser than a dessert, and kids would simply love it.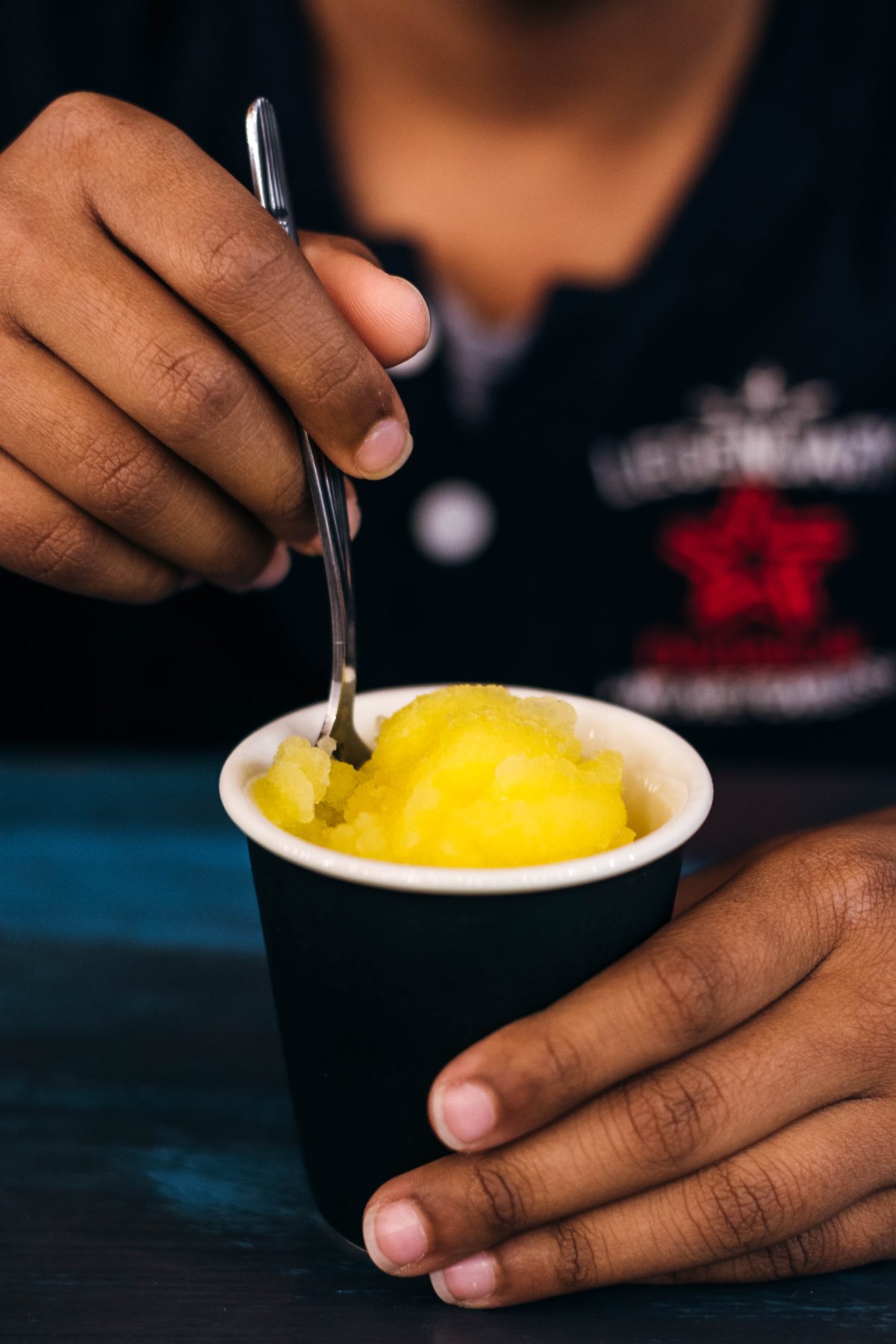 The first pizza we ordered at Pizza Strada was the Siciliana; a classic with tomato, mozzarella, Fior di latte, San Daniele prosciutto, artichokes, olives, capers and basil. The flavour of every ingredient shines through in this one especially the artichokes which are marinated for that extra layer of flavour.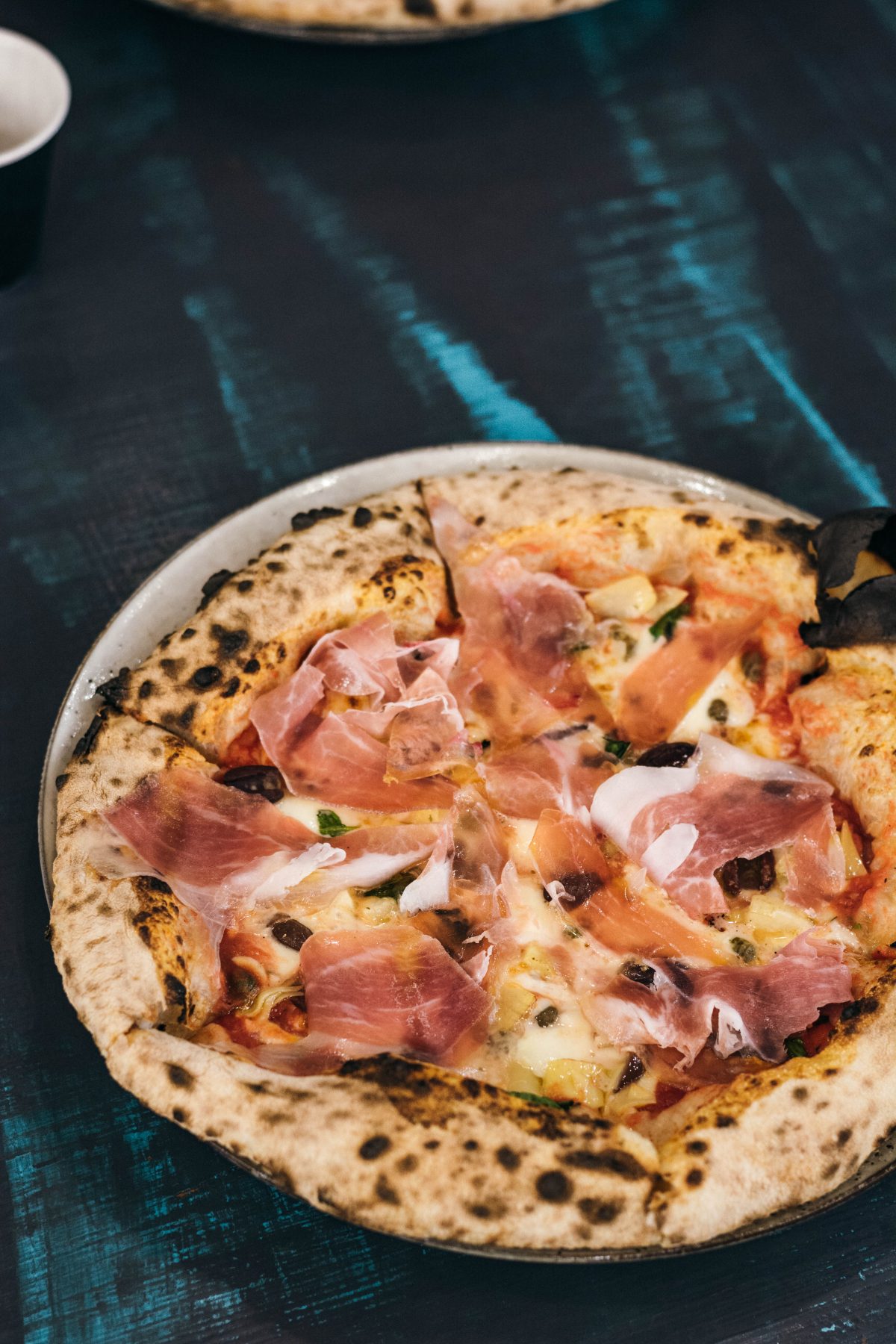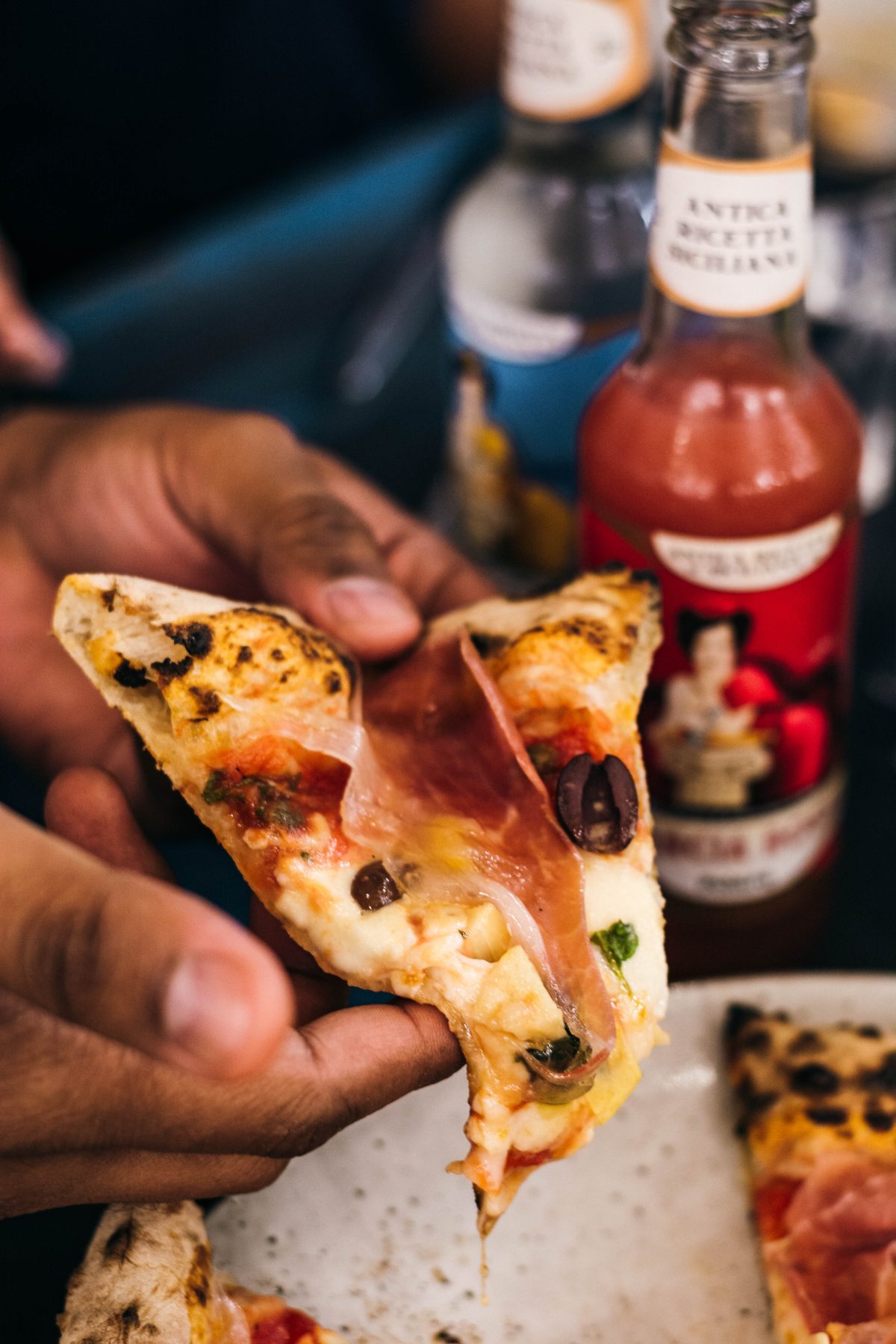 The second pizza we tried was the Diavola (with tomato, mozzarella, Fior di latte, Calabrese salami, capsicum, chilli flakes, oregano, and basil). When we ordered this, Daniel did mention that it's a spicy one. And when you have Indian tastebuds, and someone tells you about spice, you are more likely to scoff at them like I did. But I couldn't be more wrong, because the Diavola is a 'hot' one. But oh boy, it tastes heavenly. It's got a solid chilli kick, but the flavours are so intense that every bite creates a riot on your tastebuds. A must try if you like a bit of heat!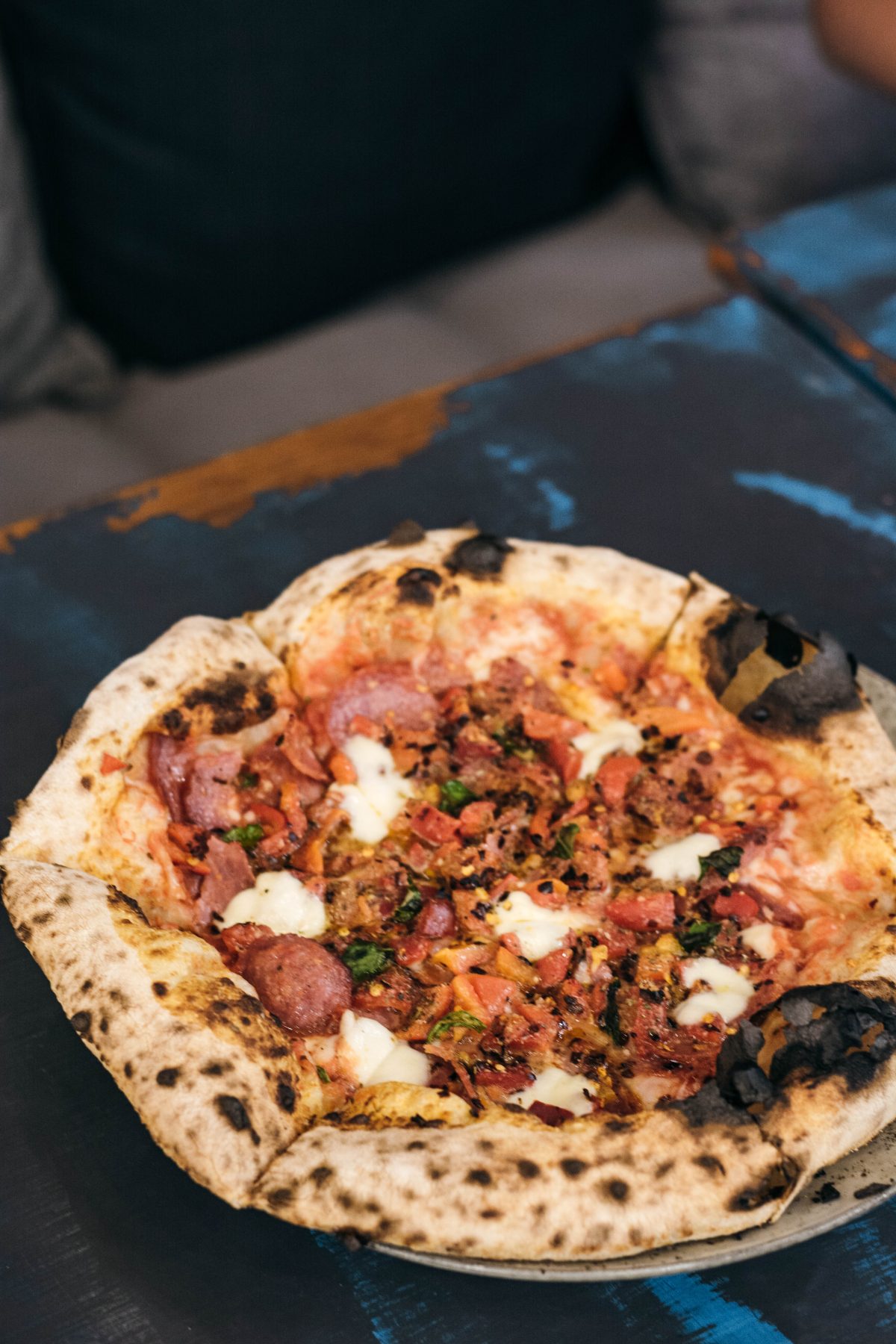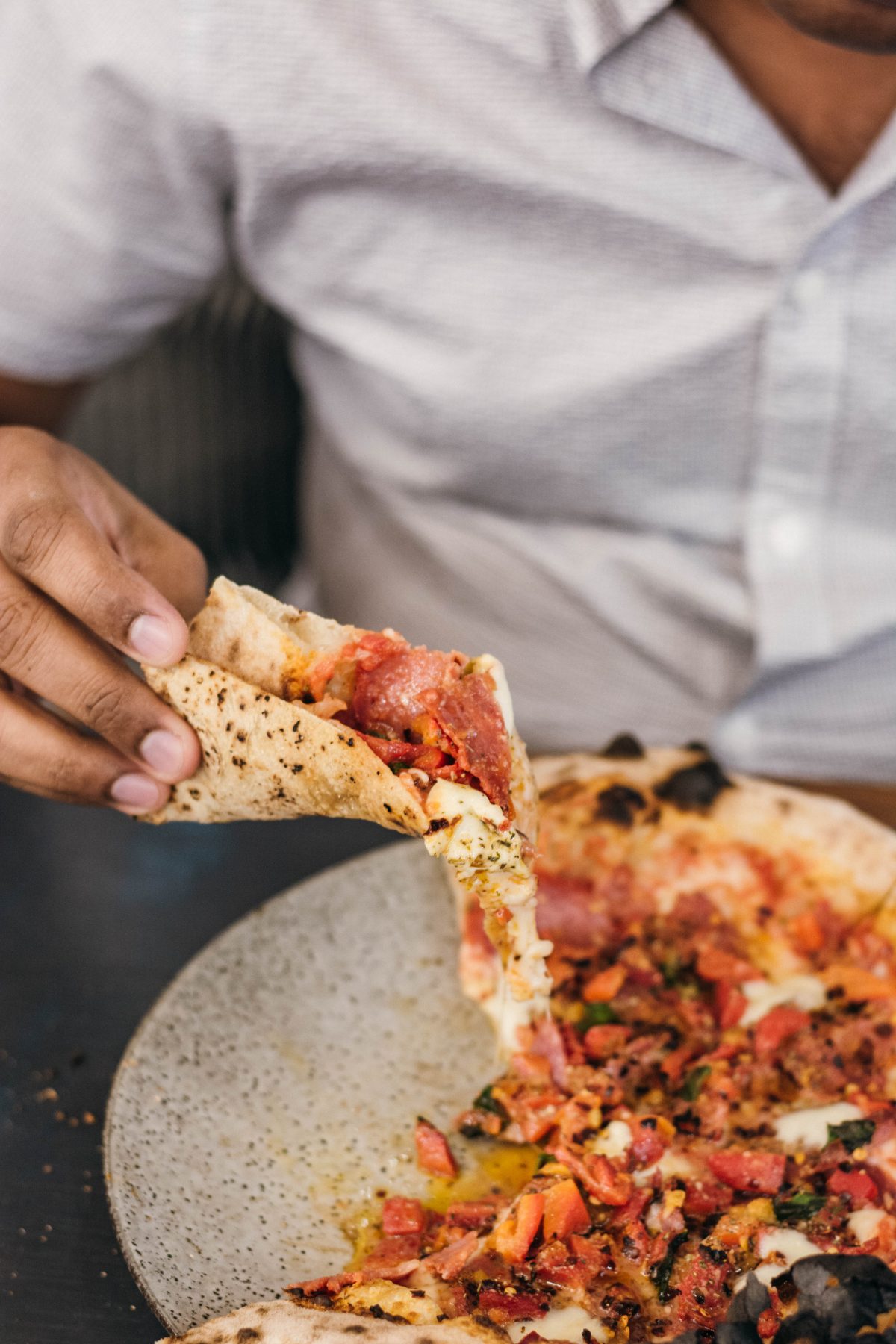 And the final one to arrive was the dessert pizza. But if you are a chocolate or rather a Nutella lover, you could ask for this one. The Nutella Pizza with loads of cream and strawberries.

This part of the review, I think I should let Adi write, because he was the one who clearly enjoyed it. We had leftovers which got polished off the next day promptly. Order it if you love Nutella!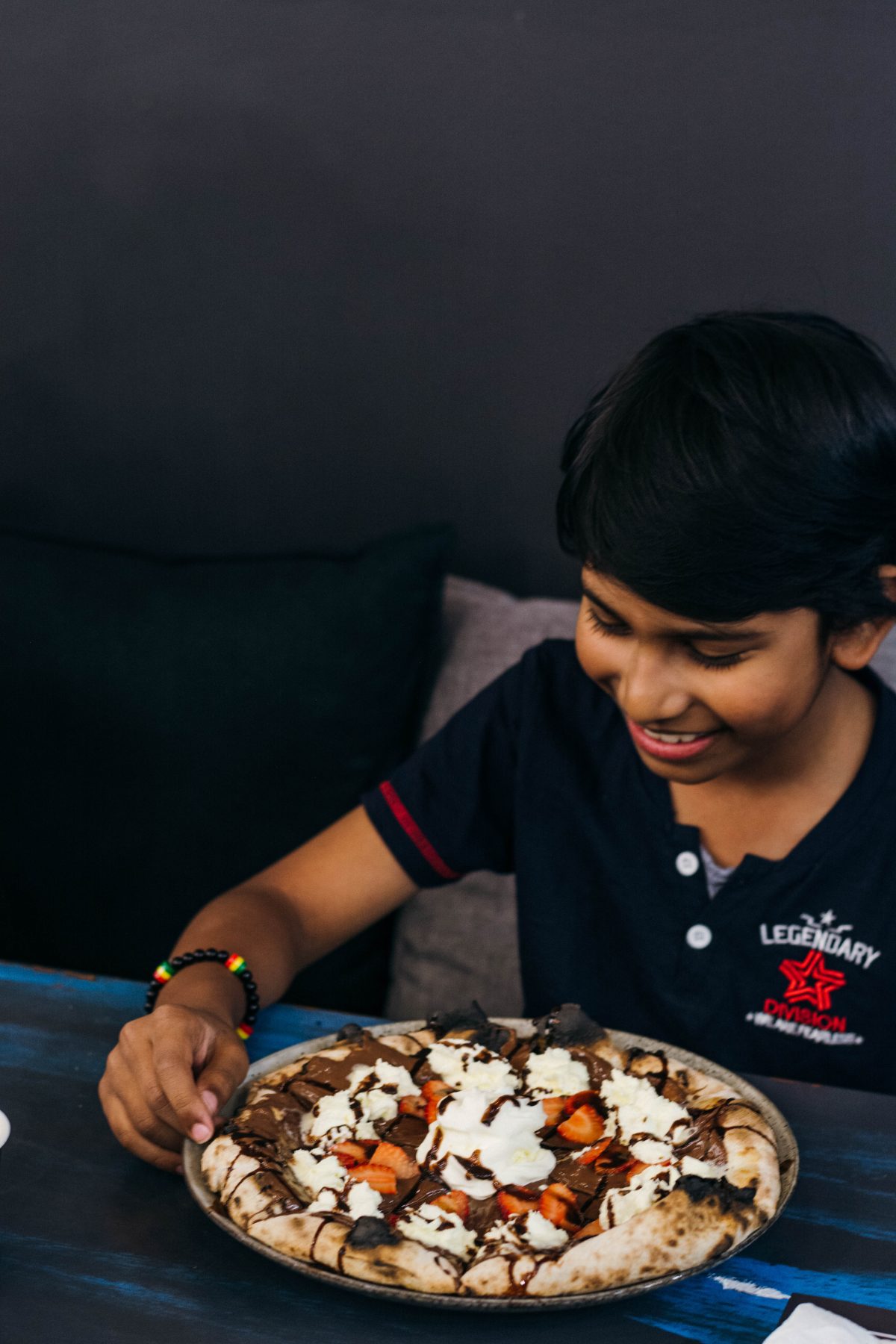 I do prefer medium to thin crust pizzas generally but Pizza Strada is definitely a pizzeria that I will travel for and dine at again because its great quality, tastes amazing and made with love and passion.

Pizza Strada & Bar (Dandenong North, Melbourne)
3A/46-64 Outlook Drive,
Dandenong North, Victoria, 3175
Phone: 0412 808 893

Check out more exciting restaurants to dine out in Melbourne.
Disclaimer – I was invited to dine as a guest at Pizza Strada, but all the opinions are mine and unbiased.