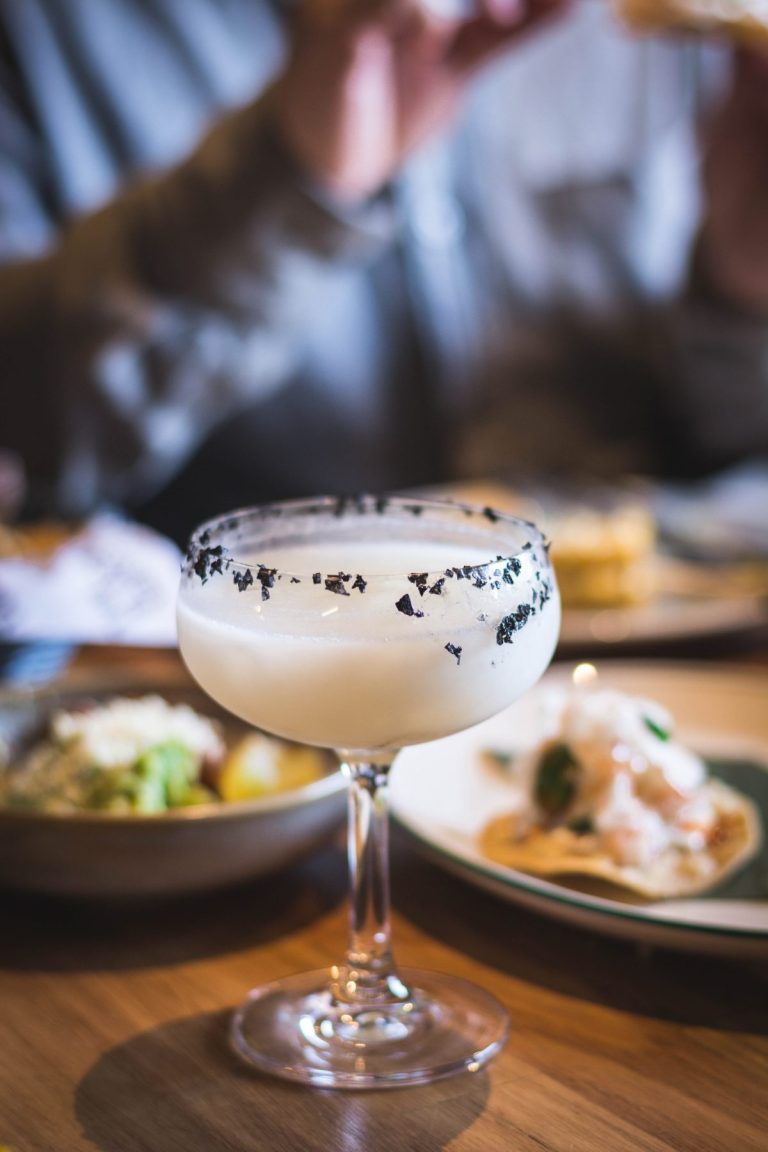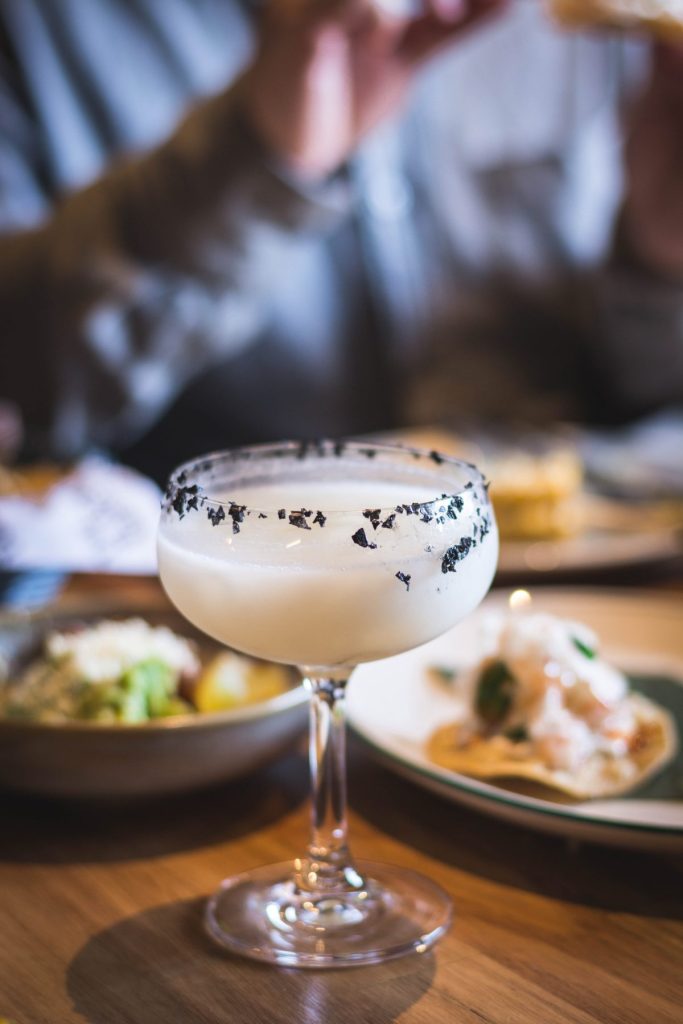 Mexican meets Asian….that's how I would describe the food at The Black Toro.
After the success of the Glen Waverley restaurant, The Black Toro has opened at a second location…on Chapel Street, Windsor.
With the Windsor location, Brothers Aret & Sasoon Arzadian and Kalian Group Executive Chef, Garen Maskal has aimed for modern Mexican with a generous dose of Asian flavours that will perfectly be in sync with the trendy Chapel Street vibes.
The décor is contemporary but with plenty of refurbished wood, colourful Mexican artwork and accent pieces. There are two seating areas; lower and upper level so plenty of space yet it would be advisable to make a booking especially on Friday nights and weekends.
The food and drinks at The Black Toro fall into the modern Mexican category, but heavily peppered with Asian influences. Many classics from the Glen Waverley location can be found here, but there are also several new additions which give plenty of reason for those who have eaten at the Glen location pay a visit to the new Windsor restaurant.
I was invited to the restaurant launch event so got to sample many of the dishes from the menu paired with the right kind of drinks to complement each course. Check out the name and more details about the dish beneath each photograph.
Started off with a glass of this super delicious Bloody Maria! I am not a big fan of Bloody Mary's but this version was so good…the tartness from the tomatoes was so well balanced with the other ingredients. A must try!







Corn chips with Black Toro Guacamole, roasted tomatoes, queso fresco. This dish was a disappointment for me; the guacamole tasted a bit bland, no real punch there though I liked the roasted tomatoes.






Wood grilled corn, chipotle cream, queso fresco and lime. The corn was charred and smoky; paired with that kick of spice from the chipotle cream, this was an absolute delight.







Chile Rellanos – cheese and herb stuffed pepper with red & green sauce. I love Mexican style stuffed peppers, there's so much flavour to this dish that gets the tastebuds alive.
Coconut jalapeno lime infused frozen margarita with volcanic salt rim – of all the drinks we tried out, this one was the best. I could go back just to have this drink; the balance between the coconut, jalapeno and lime was on point and that volcanic salt rim just took the flavours to a whole new level. Highly recommended!
Kingfish ceviche tostada – Cured kingfish slivers on crispy tostada with guacamole and toasted peanut slaw. Loved it! It was light, delicious and those slivers of kingfish perfectly cured and in harmony with the rest of the ingredients.
Prawn tostada – poached prawns on crispy tostada with lime crema, fennel salad and tapatio hot sauce. An excellent starter; the prawns were soft and tender, the addition of the lime crema made it really creamy and it finishes off with a slight kick of the hot sauce.
Mango and pineapple frozen margarita with tajin spice rim. Another excellent cocktail that we tried out; must say the drinks menu is really interesting at The Black Toro. This would be the perfect margarita for hot summer days…the harmonious sweet n' tangy flavour from the mangoes and pineapple but with that punch from the tajin spice rim. Awesome.
Short Rib Taco – sesame soy short ribs in hard shell tacos with spicy sauce and radish. Absolutely loved this one. The texture of the hard shell taco was excellent and so was the short ribs; unlike any other taco I have had to date. Another highly recommended one.
Fish Tempura Taco – crispy fish bites encased in soft corn tortillas with chipotle mayonnaise and shaved cabbage. If you are a fan of fish tacos, then you will love this one. The fish is so succulent and juicy; the tempura coating perfectly crunchy.
Two Birds Taco beer – a specially crafted beer that matched perfectly with the next course. A zesty ale with notes of lime, coriander and corn, this was light and refreshing. Goes well with the hearty meat dishes.
Crispy Pork Hock – served with a guaillo chile caramel, apple salsa verde and butter lettuce. I have always had Pork hock at Asian joints so this was quite a surprise. The apple salsa verde deserves a special mention; it's crucial to cut through all the richness of the pork hock. Again a dish to share.
Lamb Barbacoa – slow cooked lamb shoulder in banana leaf served with pickles, salsas and tortillas. Absolutely tender, melt-in-the-mouth lamb with hints of smokiness from the banana leaf. This is a dish to share; each one getting to customize the tacos to their preference.
Pink grapefruit paloma with tangelo rind sugar rim – the final drink we sampled that was paired with the dessert course. Sweet, sparkling and light making a perfect transition from the heavier meats to the sweet treats.
Peanut butter cheesecake with peanut butter cream, chocolate icecream and honeycomb. Rich and luxurious, that's what this dessert was. The chocolate icecream was to die for…while it was really delicious; it's a dessert for those with a sweet tooth.
Churro Taco – though it's named so, it's not really a taco. A big cinnamon churro presented as a shell in which is nestled the most deliciously creamy malted milk icecream drizzled generously with salted caramel. Need I say more?
Tres Leches Cake – traditionally known as three milks cake, dulce de leche and fresh strawberries. This reminded me of the honey cake we used to get in South Indian bakeries…sweet, buttery and slightly caramelised flavours. This one had a denser texture but so enjoyable and delicious. The paloma was a fabulous pairing with this cake.
To summarise, The Black Toro is definitely going to be a great addition to the Chapel Street food scene. Modern dishes, yet familiar flavours and a great drinks menu to match.
104 Chapel Street, Windsor, VIC 3181
Phone: 03 9521 3858
Disclaimer – As mentioned, I was invited for the restaurant launch. All the opinions and photographs are mine.