Linguine with asparagus and tomato; a recipe that I had jotted down in my cookbook diary long back. Stayed out of sight and out of mind for a long time but was thrilled to rediscover it. And since I did not think that I would be publishing or blogging about this recipe, forgot to write down where I got it from. So sorry that I cannot give due credits.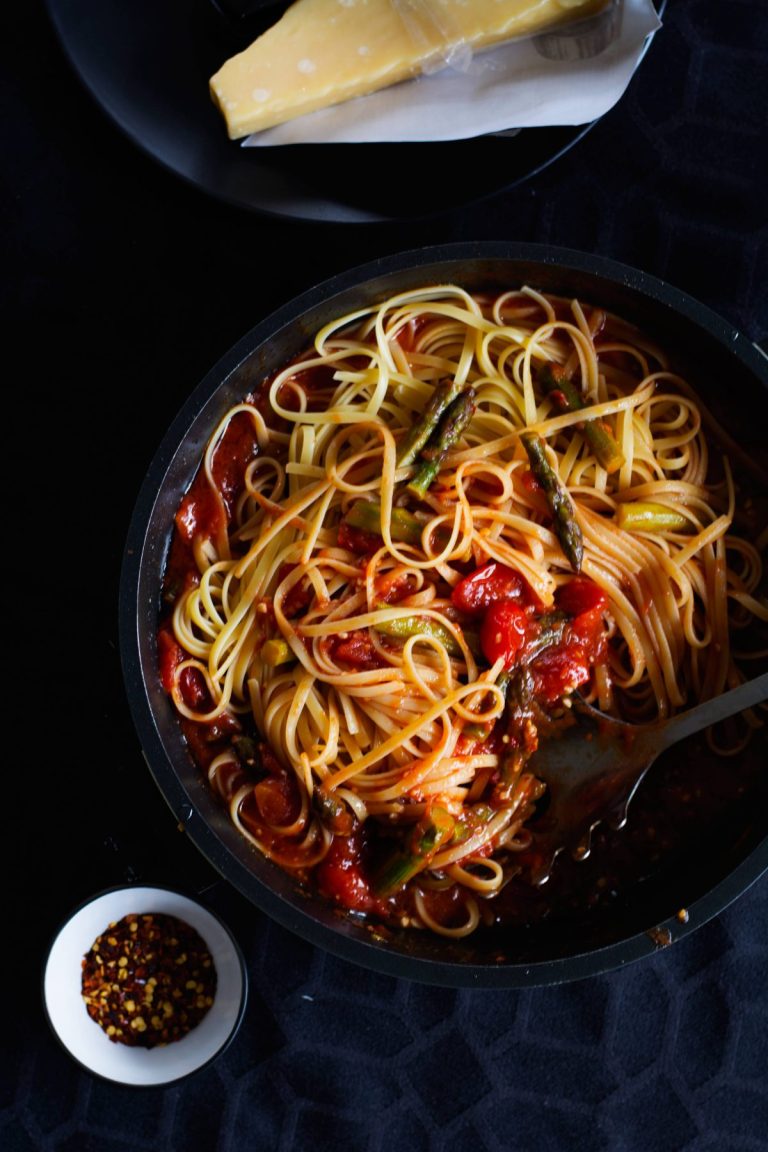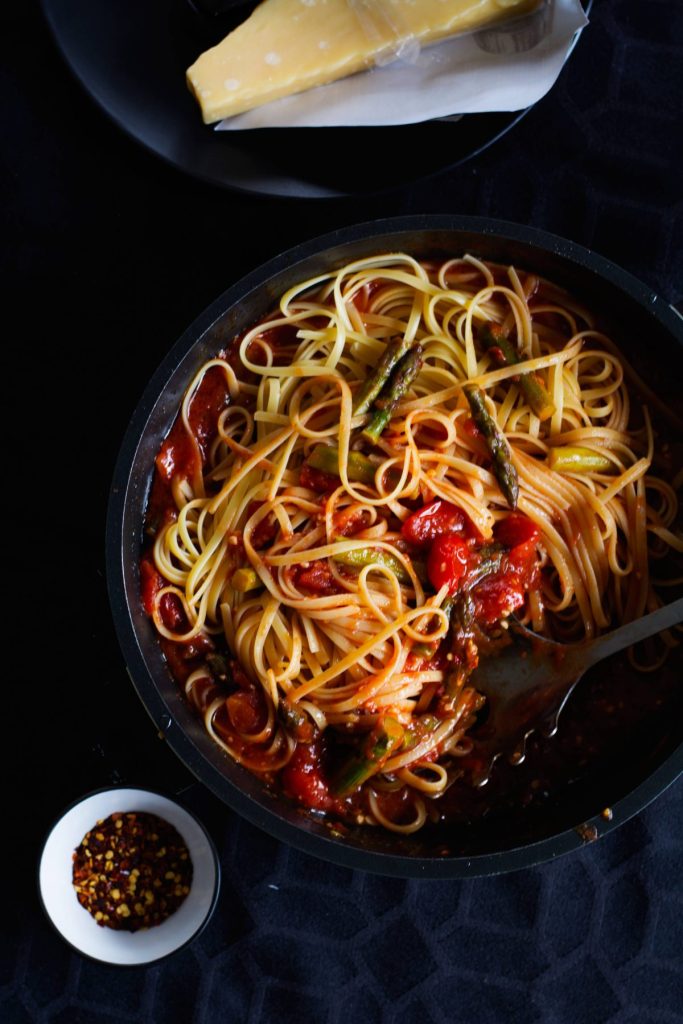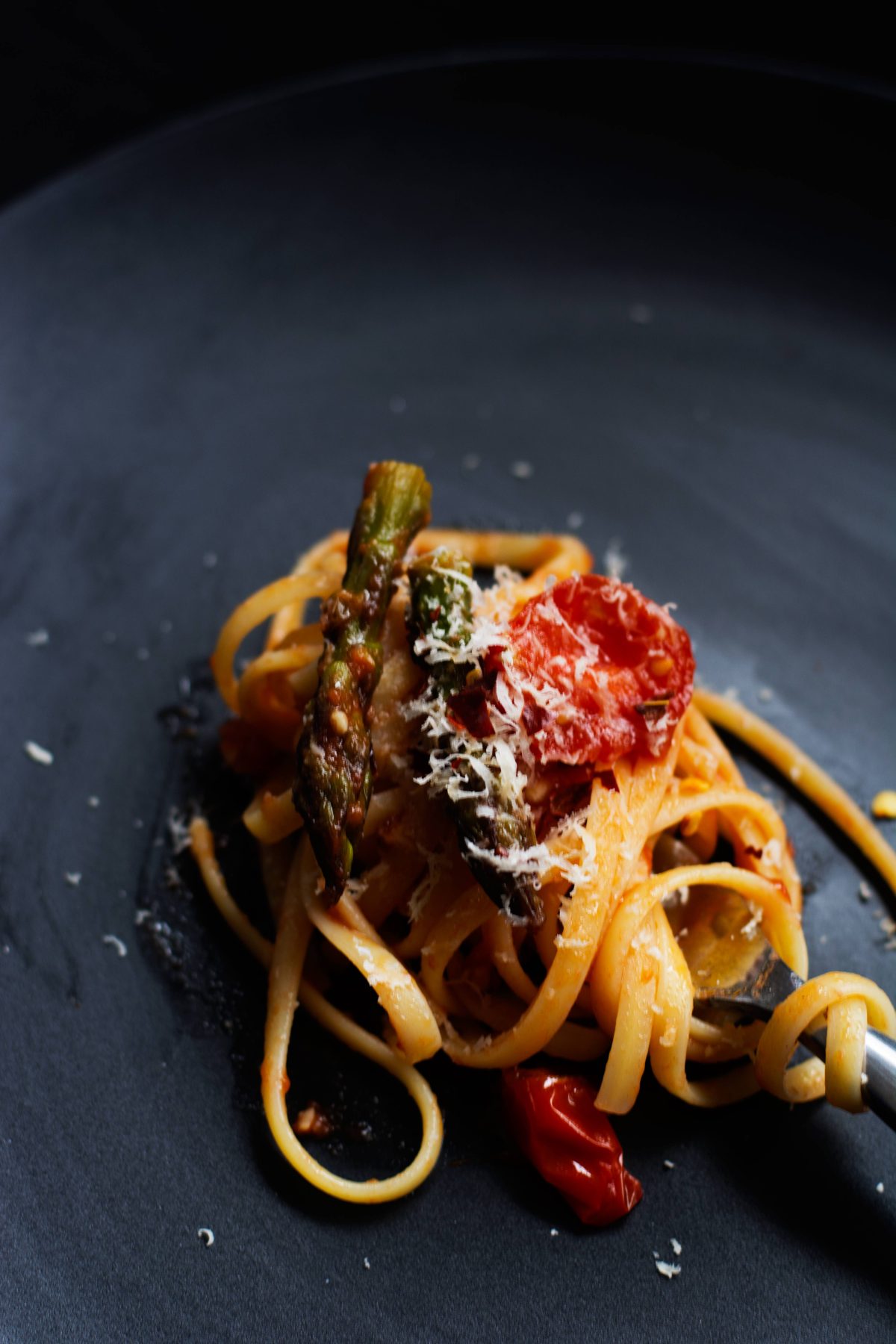 Asparagus is a relatively new vegetable for me as it is quite expensive back in India; in fact, I have tasted it only once at a five star resto, before coming to Australia. It is a wonderful vegetable to cook with, fresh with a delicious crunch.
Overcooking asparagus is the worst thing that you can do to it as it lose its crunch and vibrancy, two qualities which make it unique. Blanching or grilling is the best way to preserve its natural taste.

A very simple, easy to prepare pasta dish which has become a regular in our home. And a perfect one for Meatless Mondays.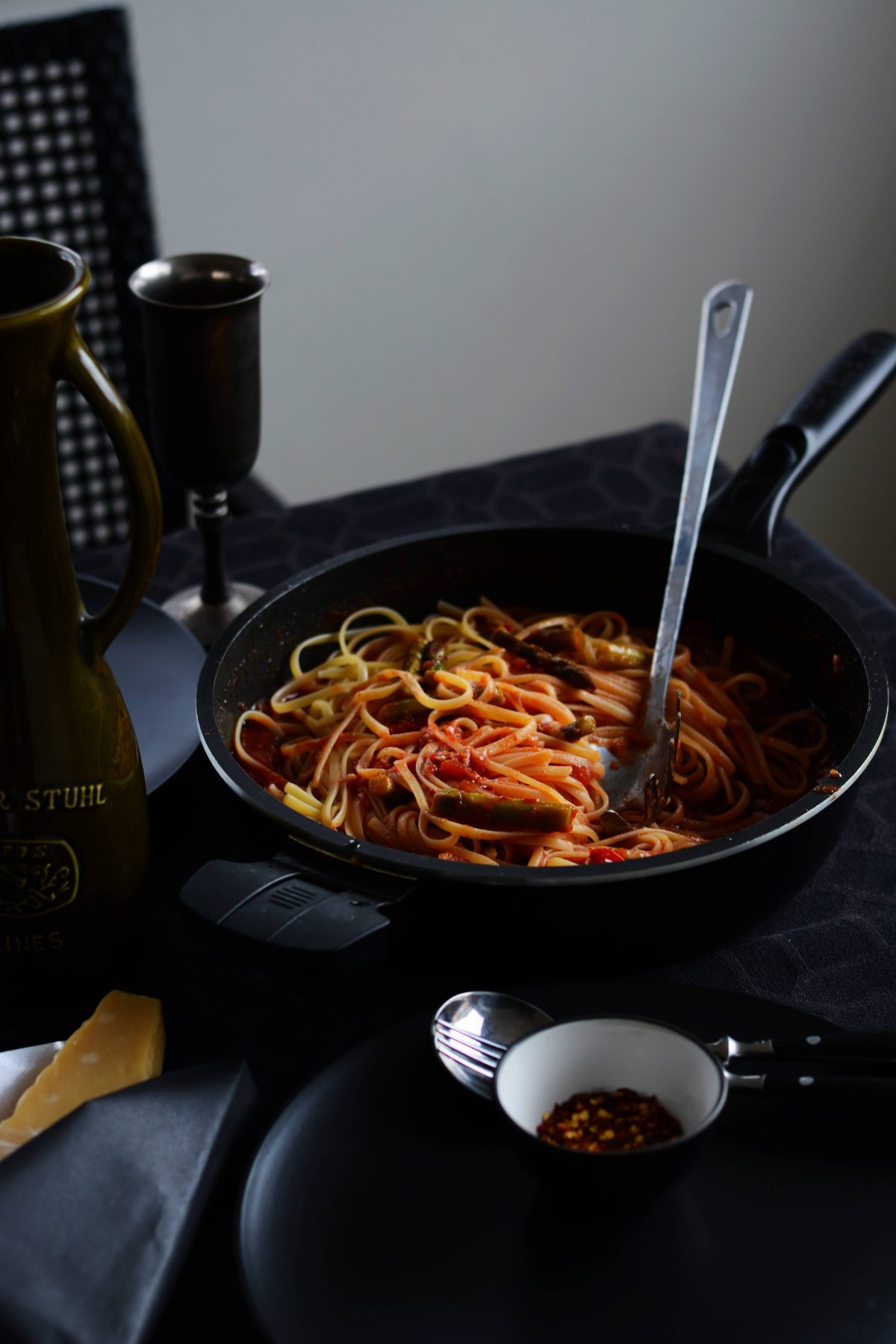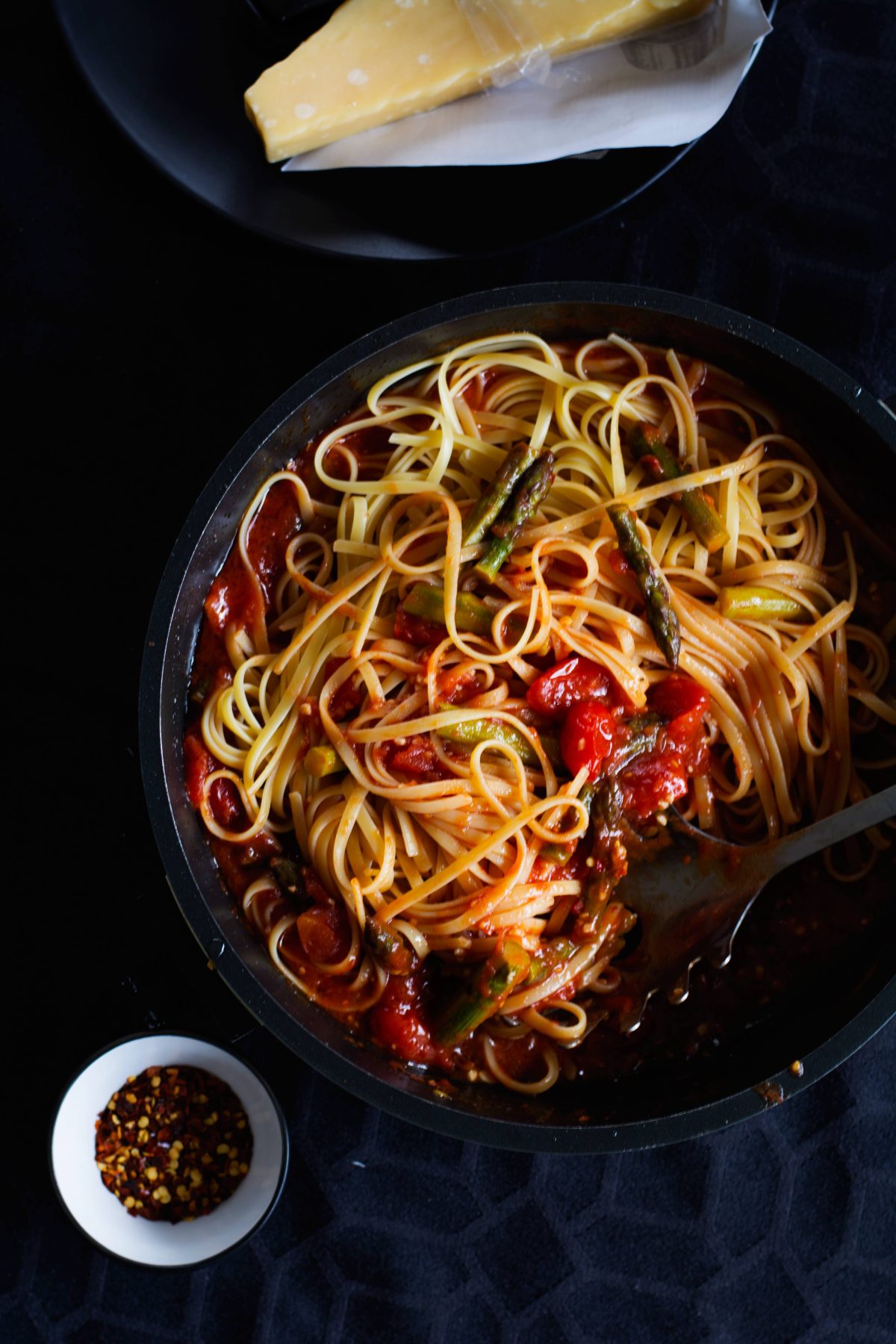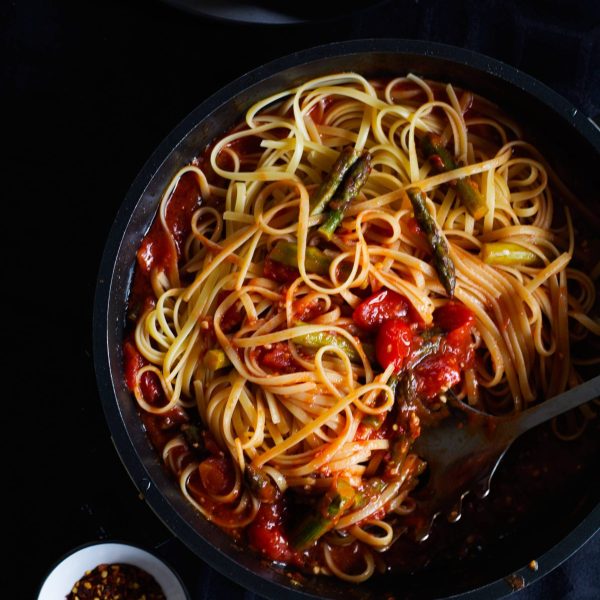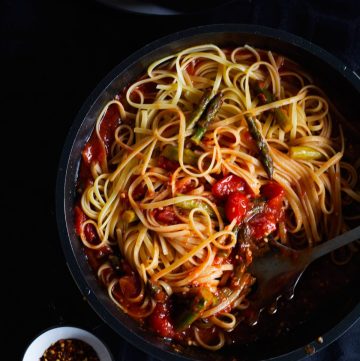 Print Recipe
Linguine with Asparagus and Tomato
Ingredients
Linguine – 300 gm

Green asparagus – 500 gm

Cherry tomatoes – 200 gm

Canned tomatoes – 400 gm

Olive oil – 4-5 tbsp

Garlic – 2 cloves

chopped finely

Salt – to taste

Pepper – to taste

A pinch of sugar

Italian herbs

optional

Chilli flakes

optional

Parmesan cheese – freshly grated
Instructions
Rinse and trim the asparagus; cut into short sections.

Heat olive oil in a pan and lightly fry the garlic till golden brown.

Add the asparagus and toss for a few seconds. Then add the cherry tomatoes and cook further on high heat for a few seconds. Next add the canned tomatoes and season with salt and pepper. Add a pinch of sugar and simmer on low heat for about 5 minutes.

Cook linguine in salted boiling water; reserve a bit of the water in which the pasta was cooked, drain the remaining and add to the simmering sauce. Use the reserved pasta water to loosen up the sauce if it feels too thick.

Grate fresh Parmesan cheese on top and season with Italian herbs and chilli flakes.

Serve warm.