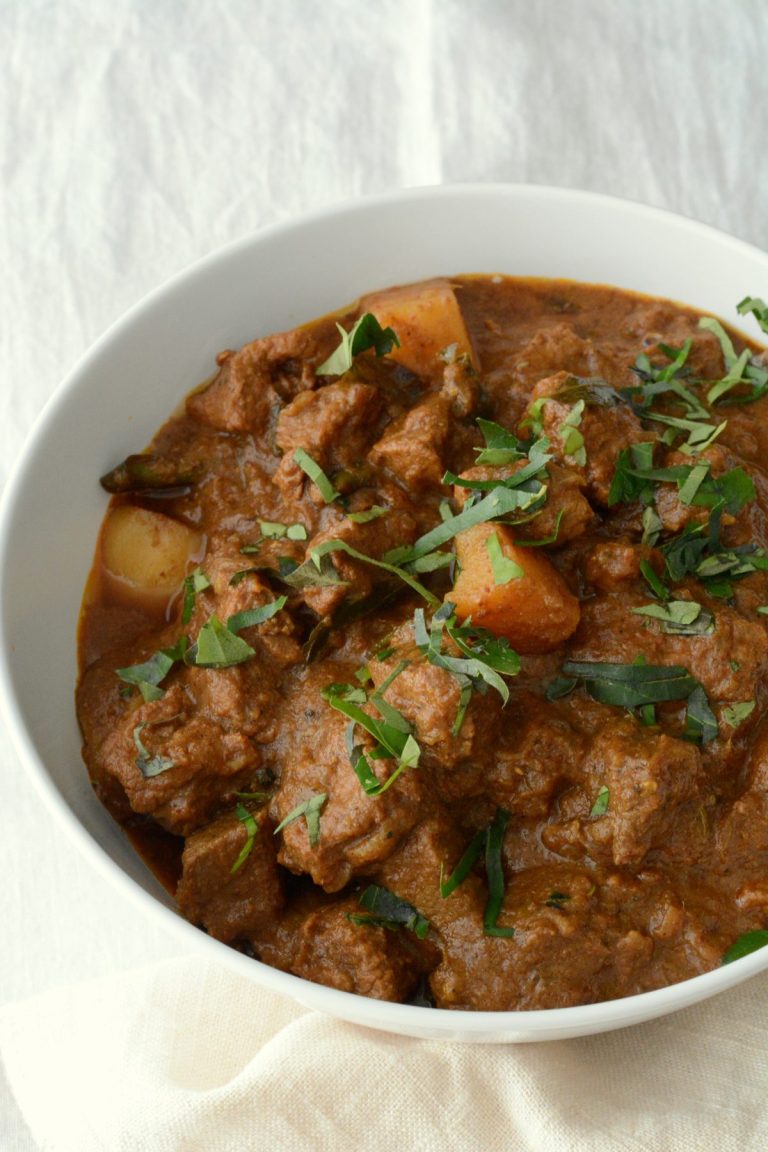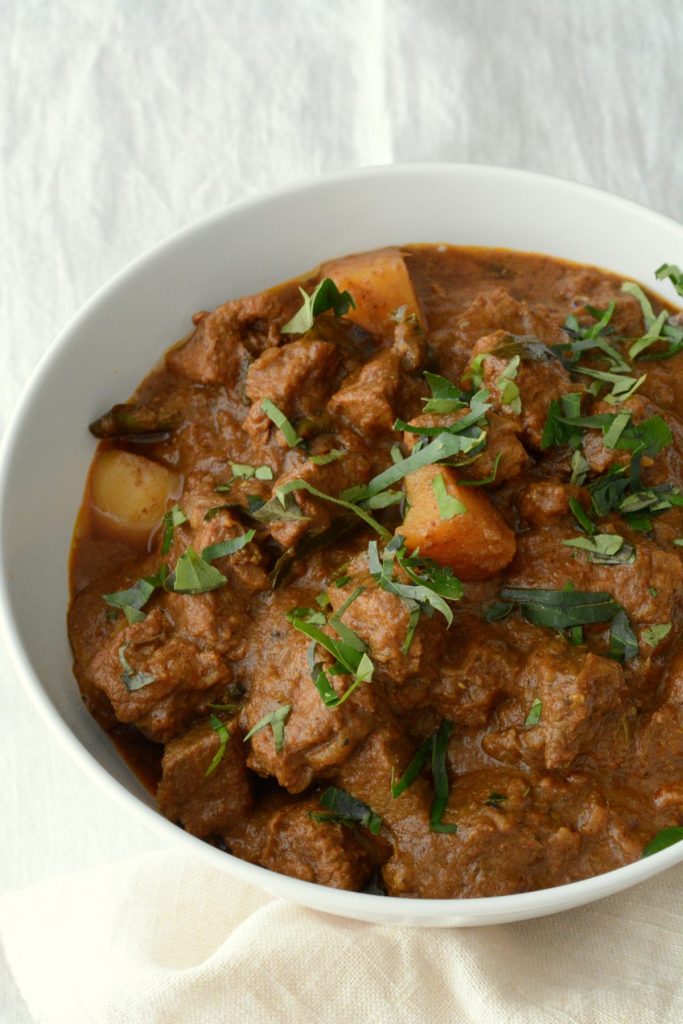 You haven't really experienced the flavours of Kerala if you haven't eaten at the innumerable thattukadas (street food stalls) that are scattered across the state especially on the highways. And this beef dish is the prime example of what to expect at a thattukada – perfect with a plate of tapioca or hot flaky porottas.
Now I didn't really know how to get the flavours right and so asked my foodie buddies to help me out with recipes or links. A dear friend told me about the below mentioned blog, which according to her, is great for some authentic Kerala dishes. And she was so true; the recipe was perfect, simple to follow and the result – a delicious beef roast.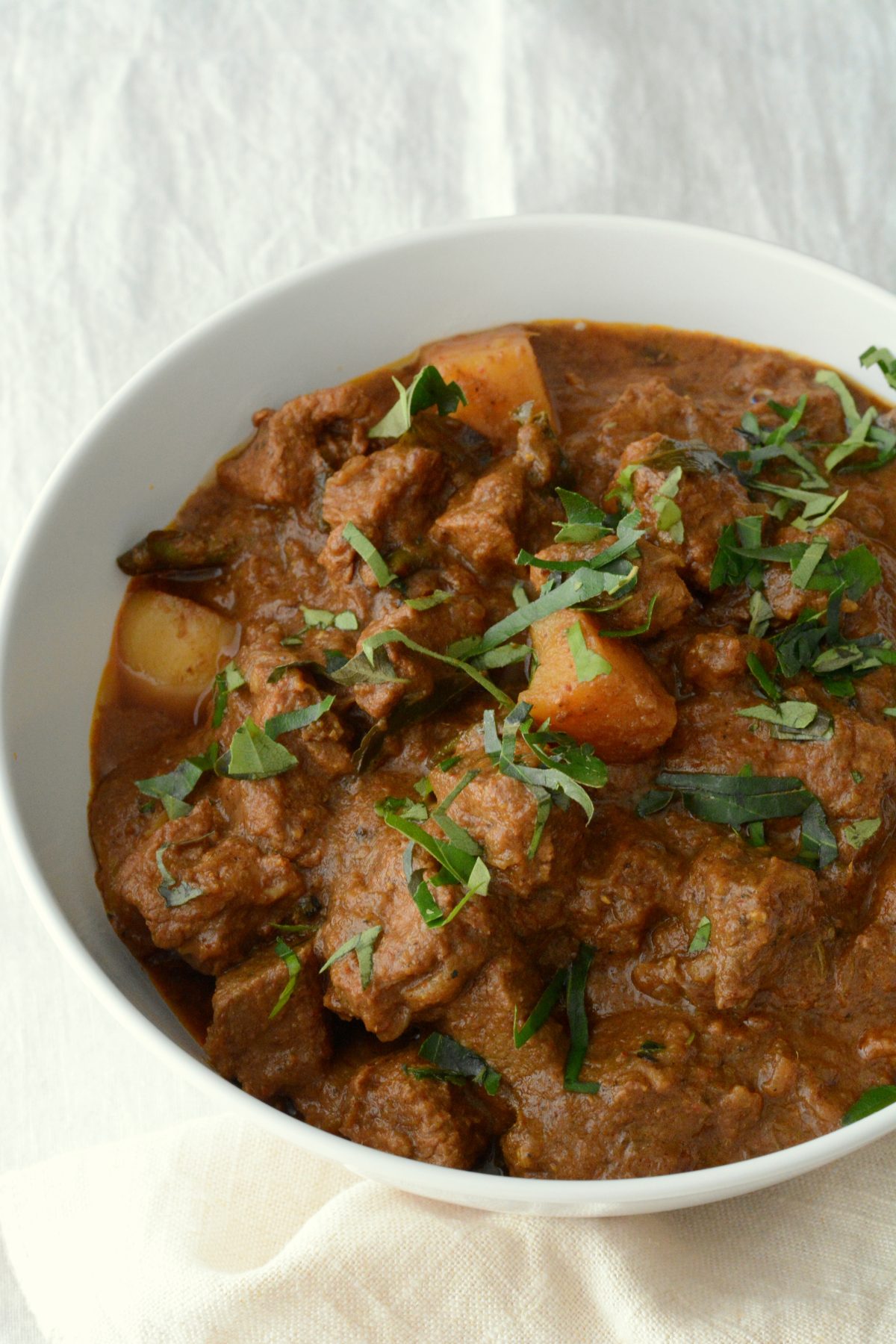 Recipe courtesy – mariasmenu.com
Ingredients:
1.Beef – 1/2 kg, cut into small pieces
2.1 large potato; cubed (optional)
3.Ginger – 1 tbsp
Garlic – 10 cloves
Pepper – 1/2 tsp
Chili powder – 1/2 tbsp
Coriander powder – 1 tbsp
Turmeric powder – 1/4 tsp
Fennel (perumjeerakam) -1/2 tsp
Cardamom – 2
Star anise (thakolam) – 1
Cinnamon – 1 small piece
Cloves – 2
4.Onion – 2, sliced finely
Ginger – 1 small piece
Green chili – 2
Salt
Curry leaves
5. Coconut oil
Method:
• Grind together the spices and aromatics givenn under number 3 ingredients.
• Heat the oil in a pan/pressure cooker.
• Add the number 4 ingredients and sauté.
• When the onions become soft add the ground spice paste & fry till the oil starts appearing.
• Add the beef, potatoes and 1 cup of water.
• Cook the beef till it becomes tender and the gravy is thick.
Note – Potatoes are optional and are not found in most street food versions. Since I love potatoes with meat, I used it in this recipe.