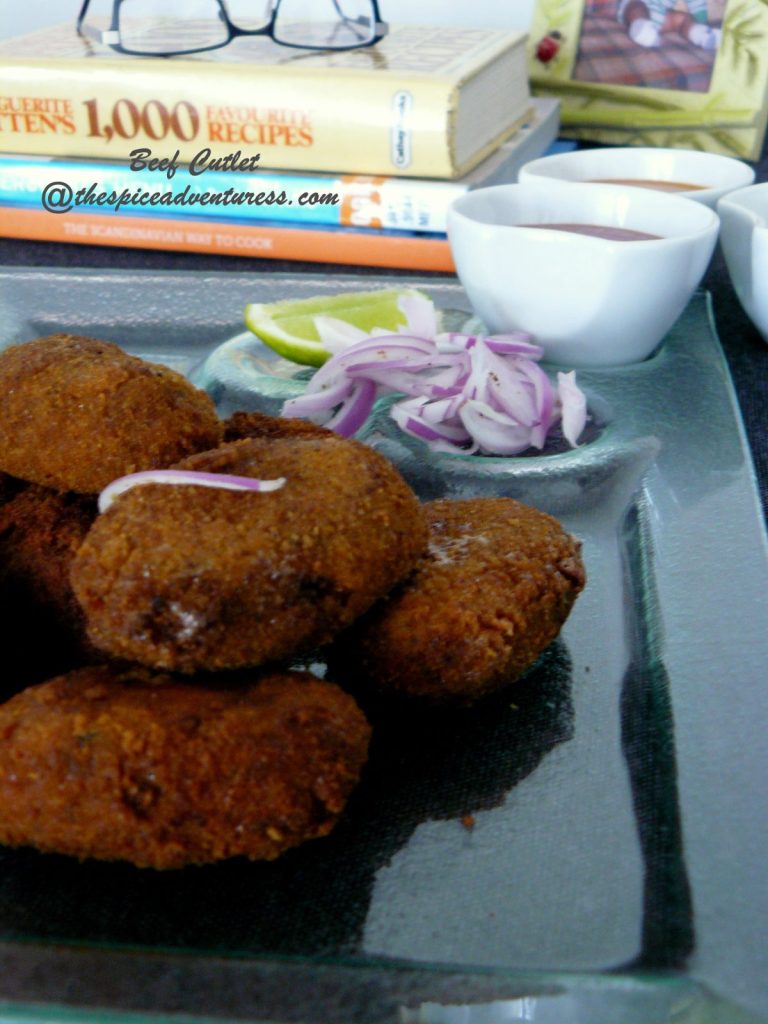 One of the biggest culinary revelations that I had after moving to Australia was that a 'cutlet' is actually a cut of meat.
Back in India, cutlets are similar versions of patties and there are several different types, both vegetarian and non-vegetarian. But I am not going to re-name this recipe as the name itself inspires memories of my childhood and cooking with my mom.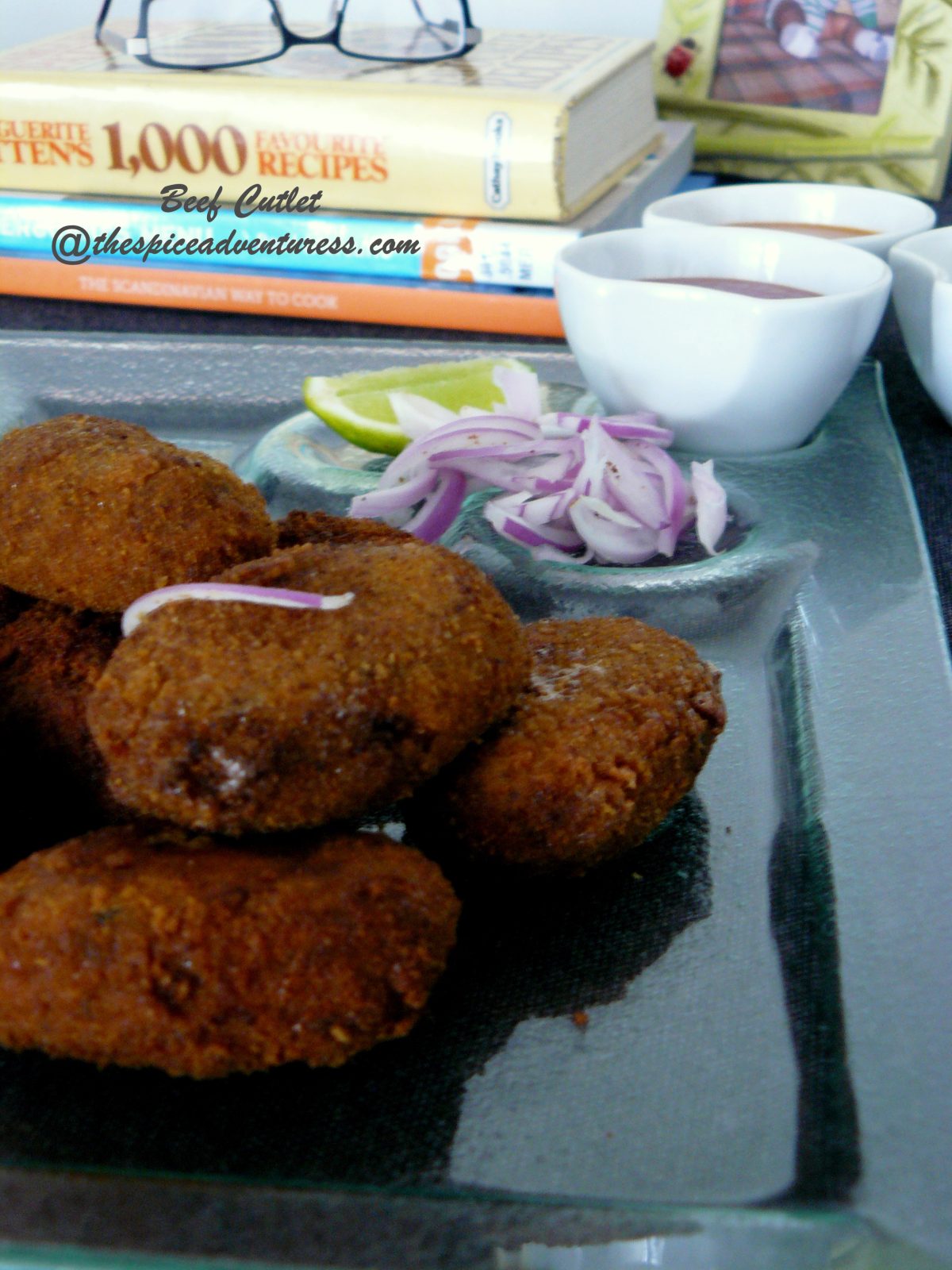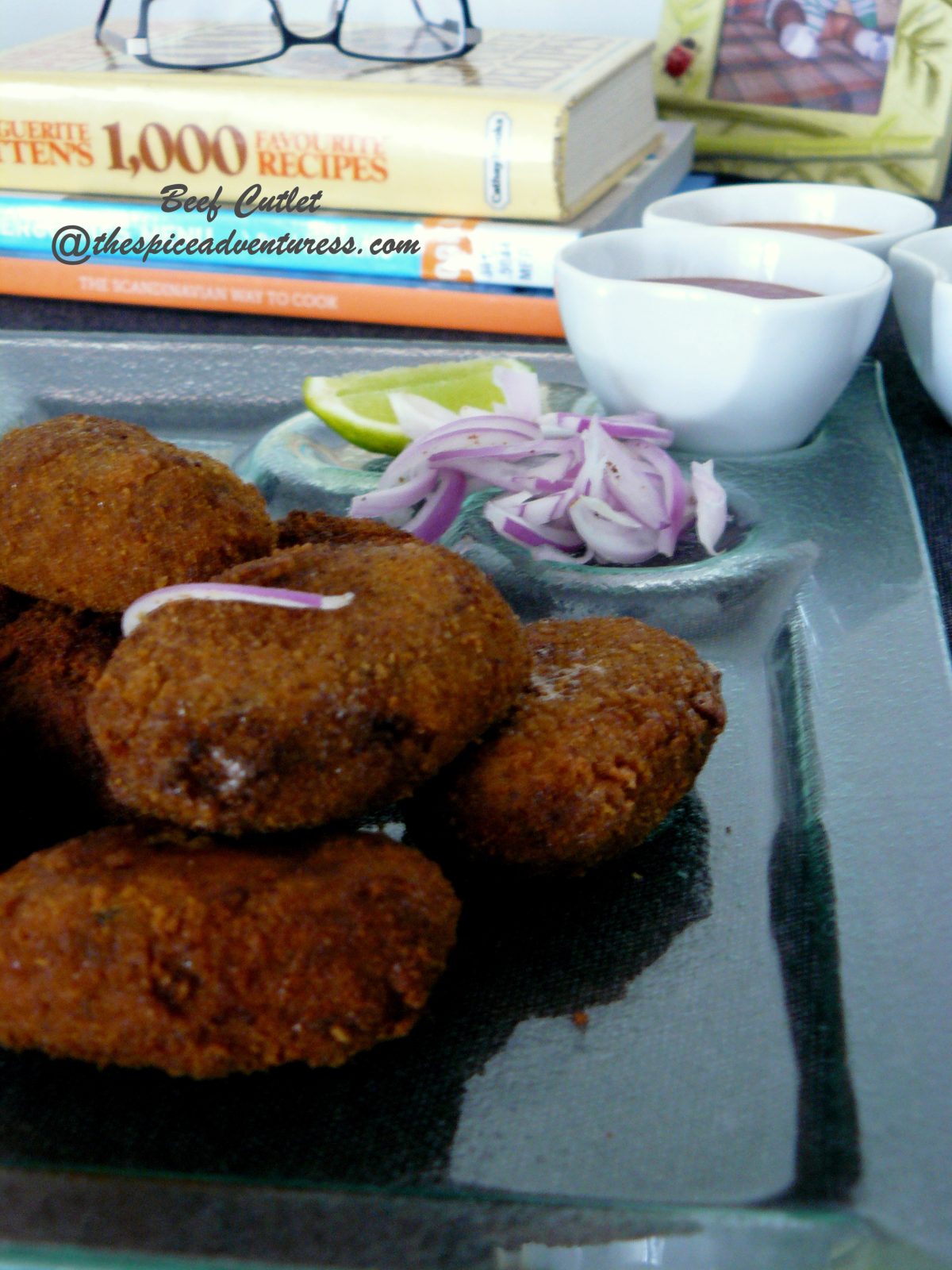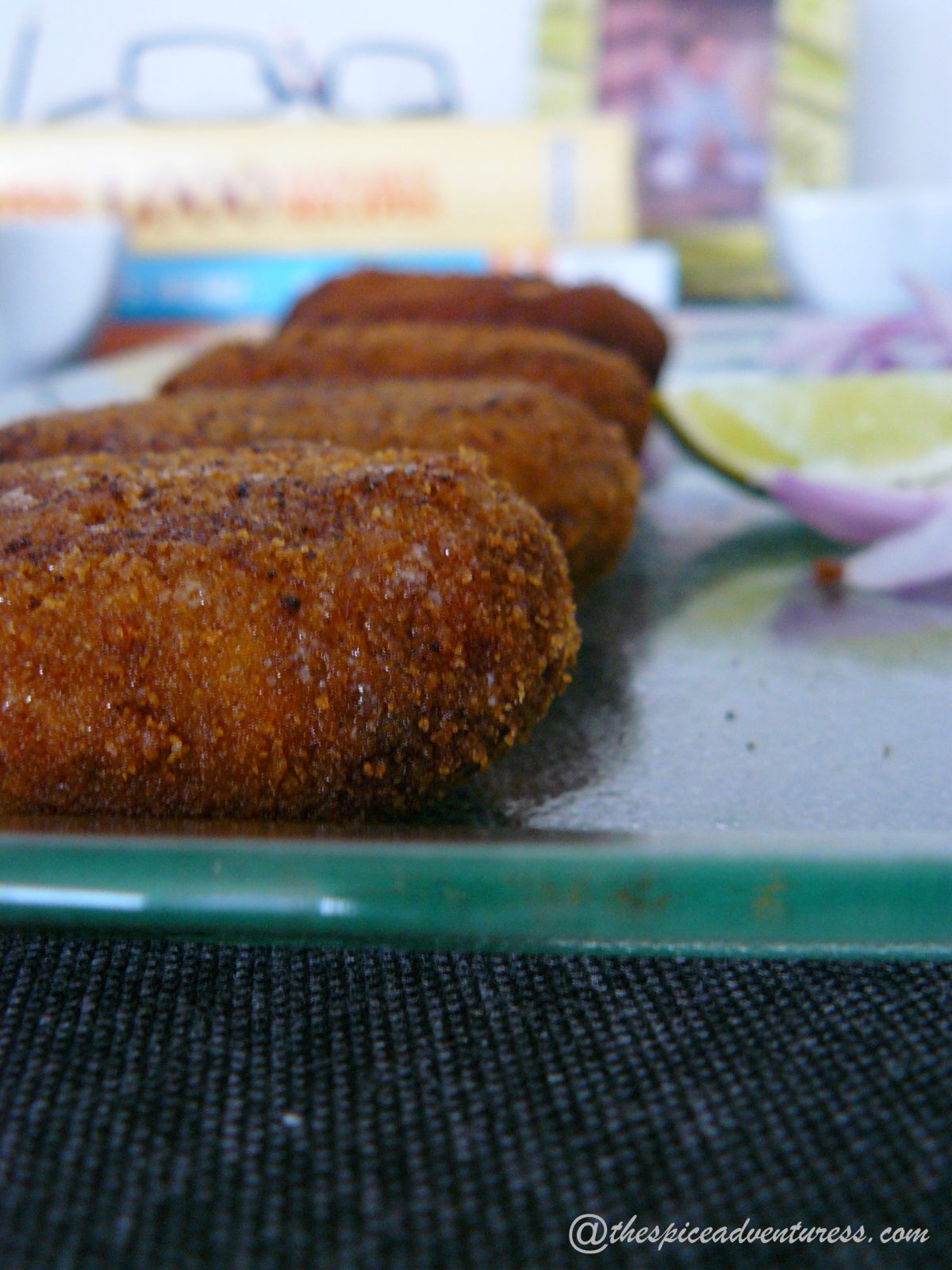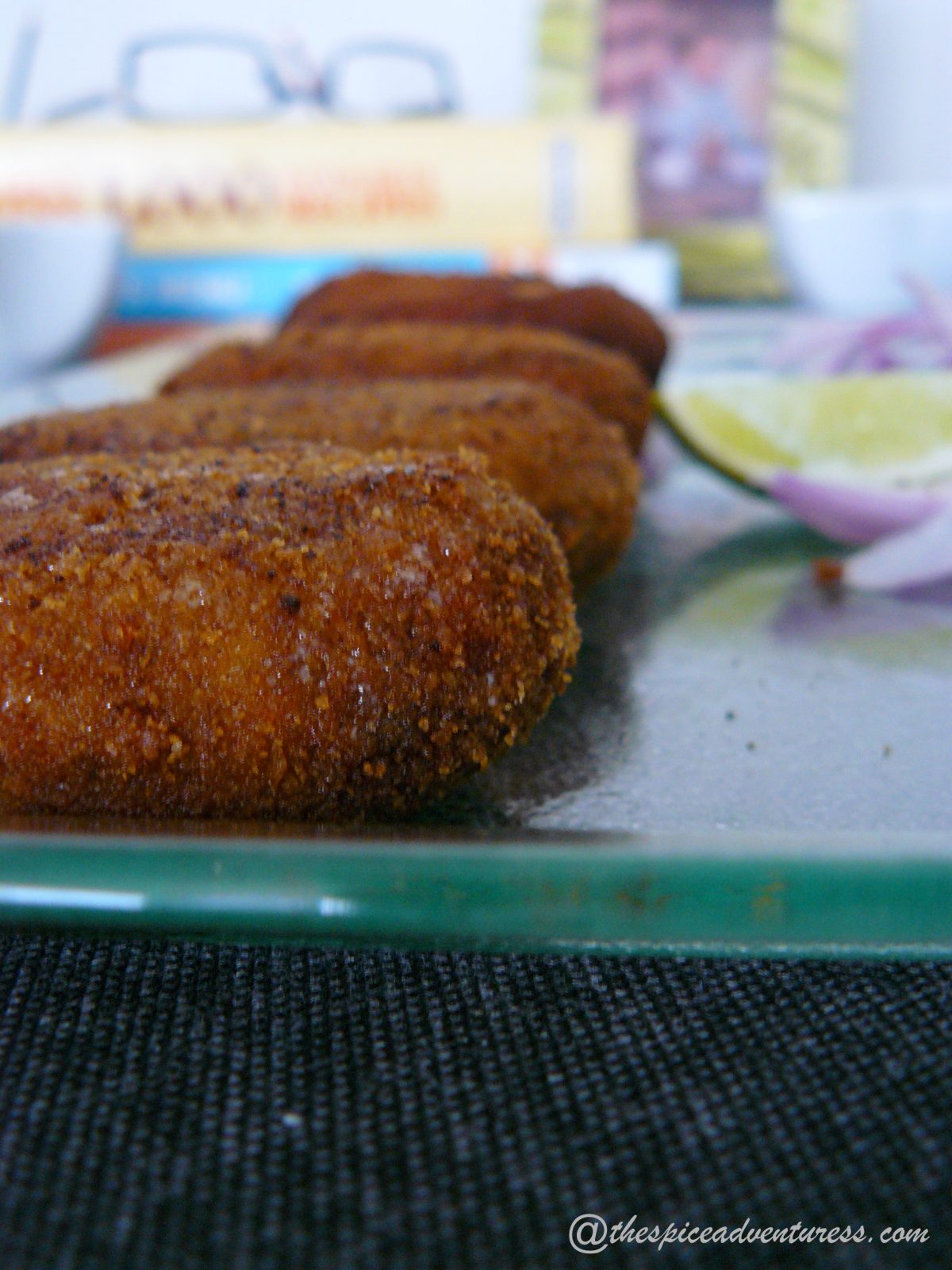 My mum used to make these amazing cutlets and I was always the 'helper' and my task was always to coat the cutlets evenly with bread crumbs at the end – a job I took upon with great pride every single time. In spite of eating different types of cutlets over the years, the taste of this still lingers in my mouth and I would, unbiasedly, say this is the best beef cutlet ever! And made this for the first time all by myself to give my son, a taste of my childhood.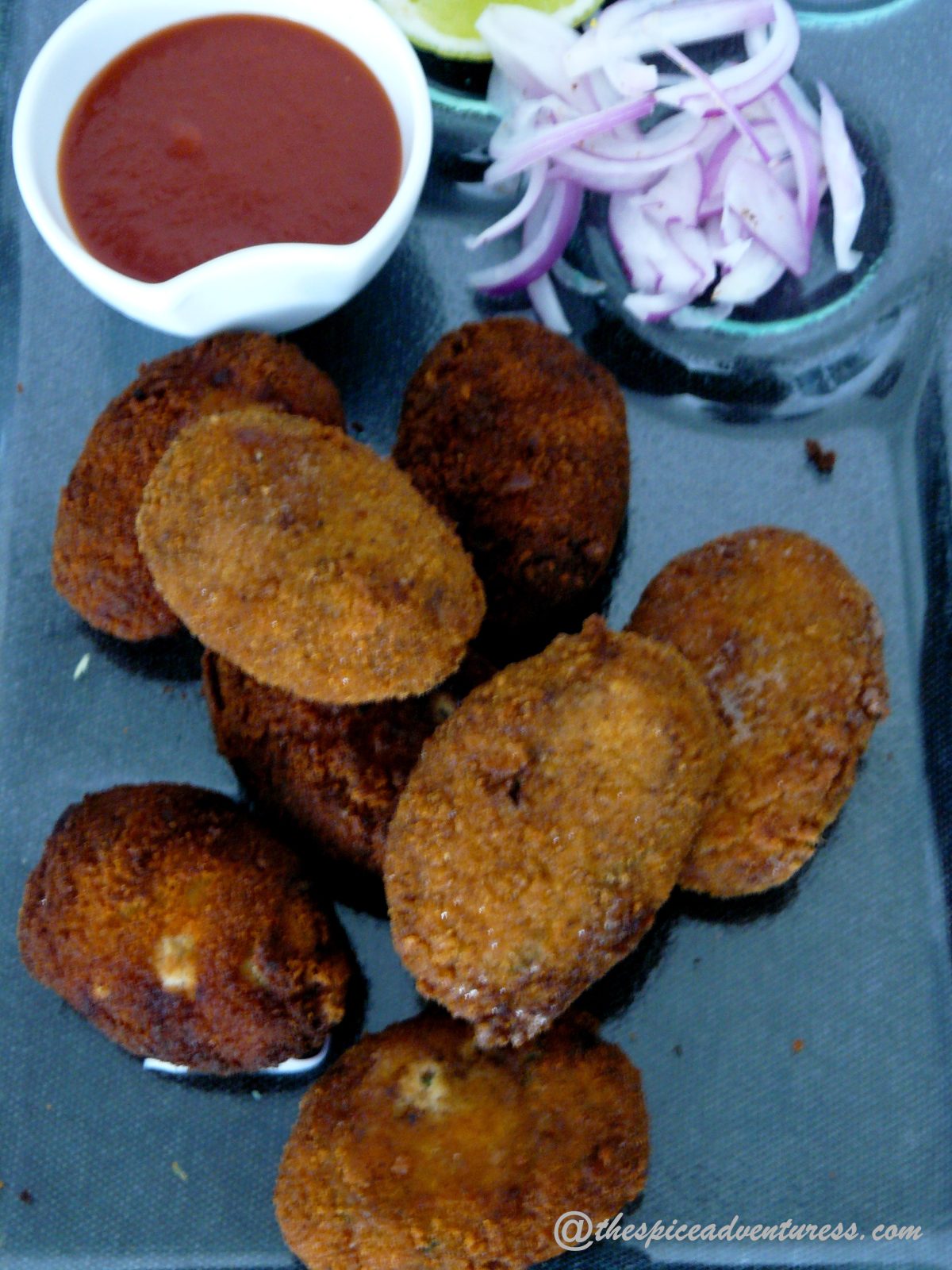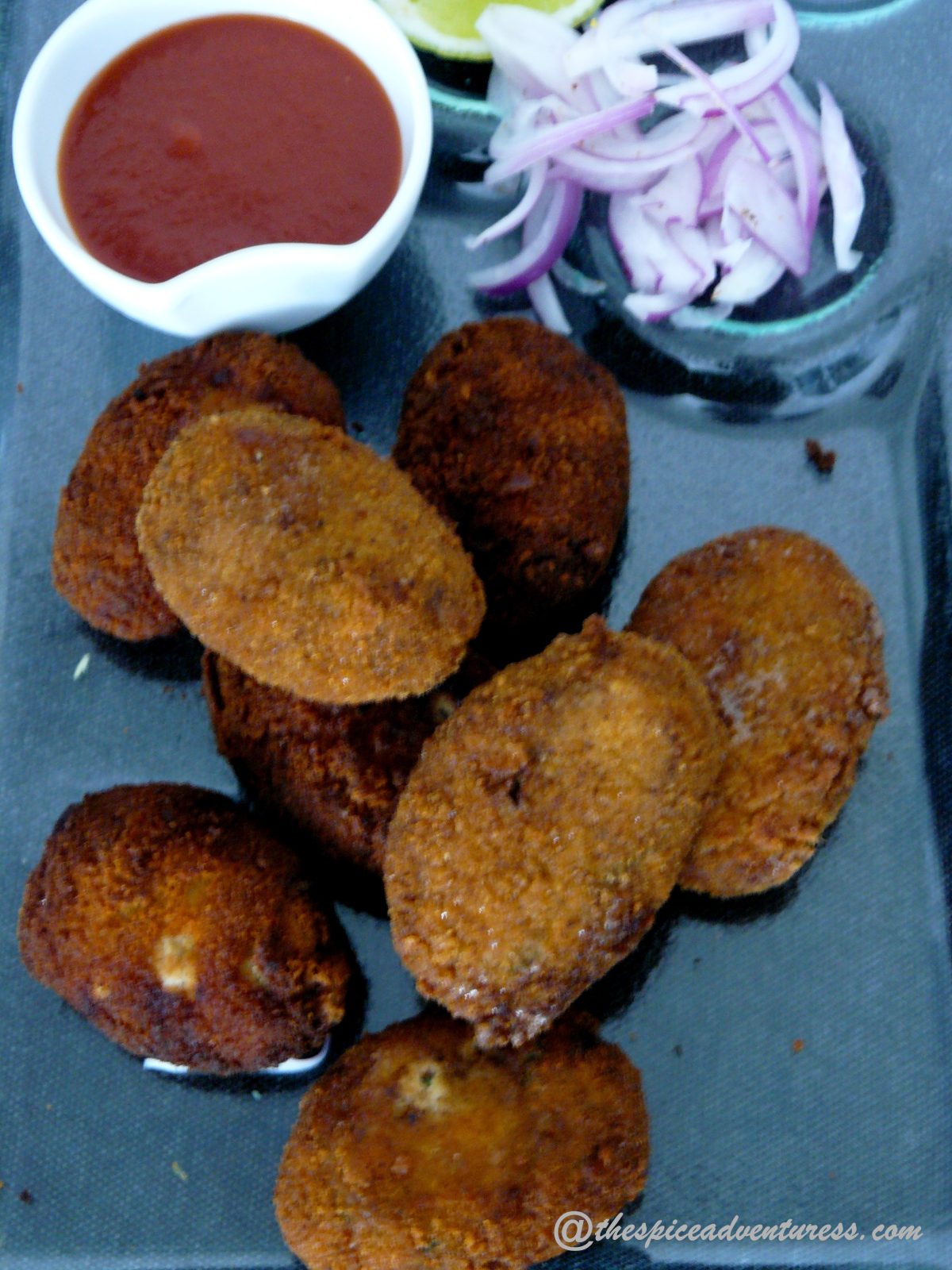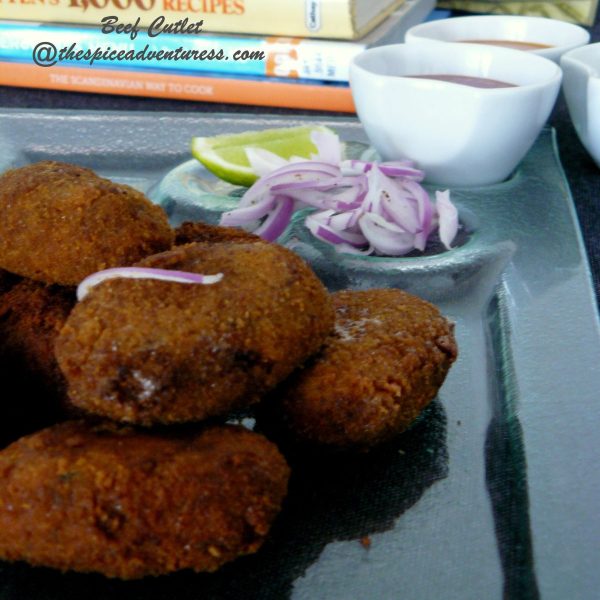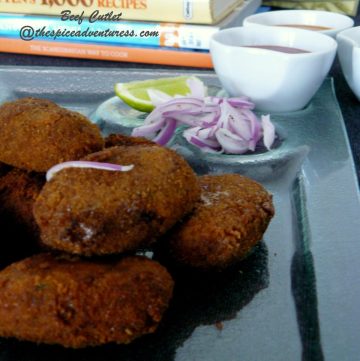 Print Recipe
Kerala style Beef Cutlet
Ingredients
Beef mince – 1 kg

get good quality mince without the rough cartilage bits

Potatoes – 3 large

boiled and mashed

Red onion – 2 large

finely chopped

Garlic – 5 cloves

finely chopped

Ginger – 1 inch

finely chopped

Green chillies – 7-8

finely chopped (the quantity can be varied according to the type of chilli used)

Black pepper – 2 tsp

Salt – to season

Coriander powder – 1 tsp

Egg – 2-3

beaten well

Bread crumbs – enough to coat the cutlets

is store-bought, one packet should be enough but if making at home, make crumbs from half a pack of bread

Coriander leaves – 1 cup

finely chopped

Vegetable oil – for deep frying
Instructions
Boil the potatoes in salted boiling water, drain and pat dry, mash and keep aside.

In a large wok, heat 2-3 tbsp oil, add the beef mince, onion, garlic, ginger, green chillies, salt, pepper and coriander powder. Saute for about 5 minutes till the rawness of all ingredients is removed.

Transfer to a large bowl; add the mashed potatoes and coriander leaves. Mix thoroughly and form oval shaped patties.

Beat the eggs in a bowl and keep aside.

Spread the breadcrumbs in a large, flat plate and keep aside.

Take each patty or cutlet, dip well in the egg mixture and roll in the breadcrumbs till coated evenly. Do this for all cutlets.

Heat oil in a deep pan and deep fry the cutlets. Serve hot with chutney of choice.
Notes
You can make the cutlets in large batches and store in the freezer. Make sure that the cutlets are coated well with egg and breadcrumbs so that these do not stick to each other.