One of the biggest culinary revelations that I had after moving to Australia was that a 'cutlet' is actually a cut of meat.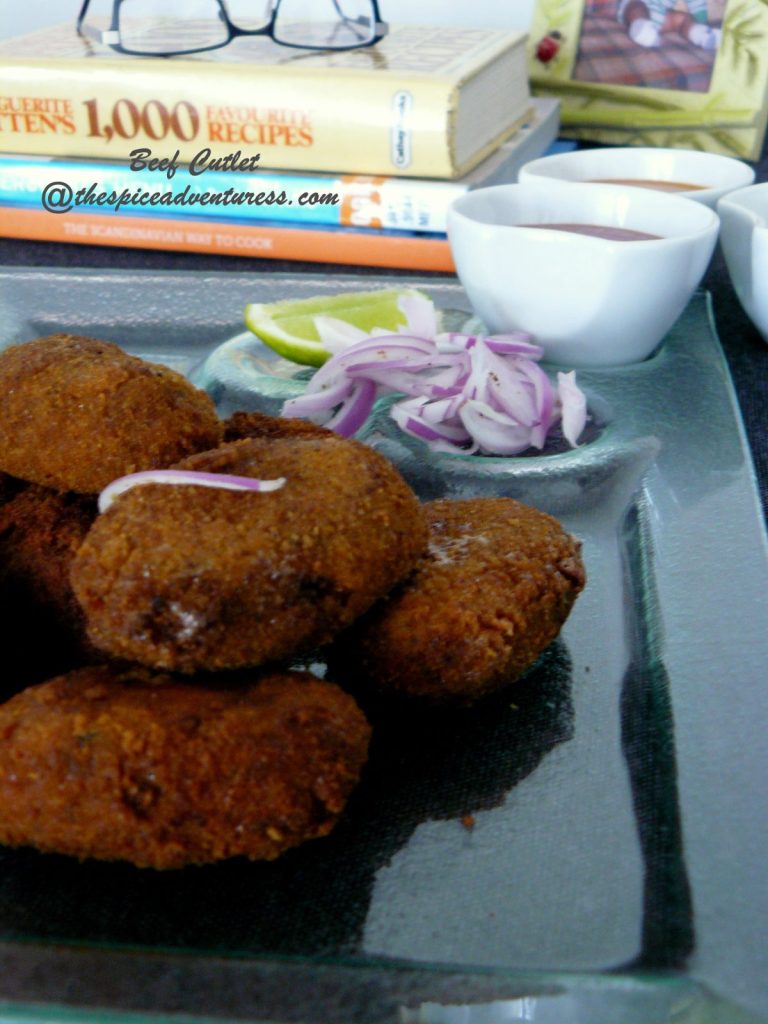 Back in India, cutlets are similar versions of patties and there are several different types, both vegetarian and non-vegetarian. But I am not going to re-name this recipe as the name itself inspires memories of my childhood and cooking with my mom.
My mum used to make these amazing cutlets and I was always the 'helper' and my task was always to coat the cutlets evenly with bread crumbs at the end – a job I took upon with great pride every single time. In spite of eating different types of cutlets over the years, the taste of this still lingers in my mouth and I would, unbiasedly, say this is the best beef cutlet ever! And made this for the first time all by myself to give my son, a taste of my childhood.