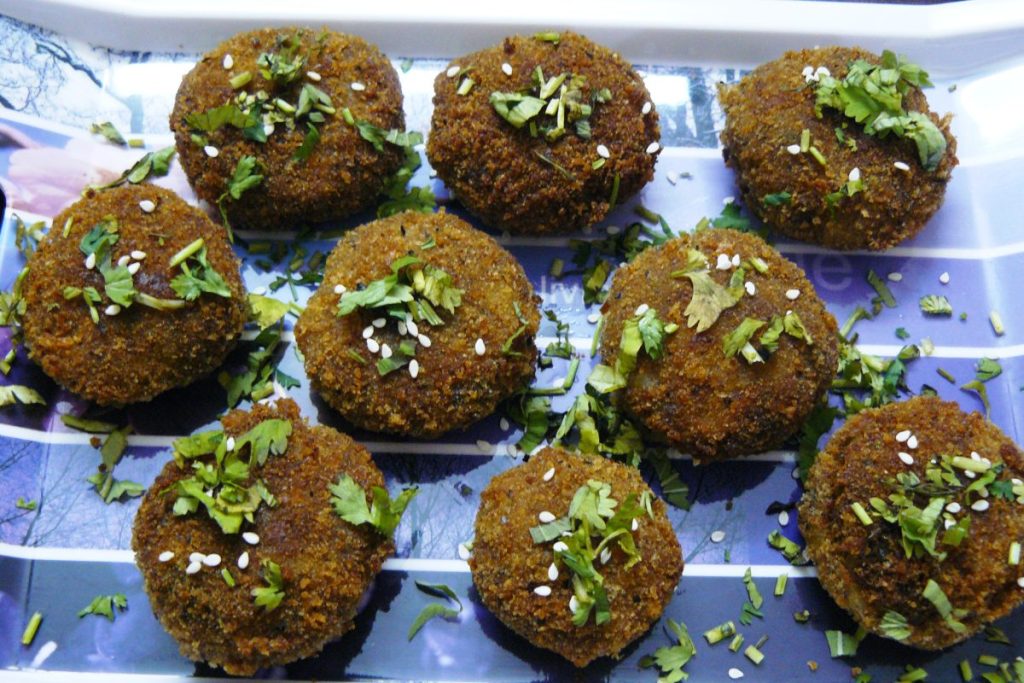 My first encounter with tuna was in my childhood, growing up in Sharjah where we used to get tinned tuna during the monthly grocery shopping. Instead of using it as a sandwich filling, my mum used to create different dishes using this like tuna biriyani, tuna curry or tuna masala fry. But this stopped when we returned back to Kerala where tinned tuna became a luxury.
Years later, my younger sis got married and went back to Dubai and she got me tinned tuna during one of her holiday visits. And this is what I created using the same…..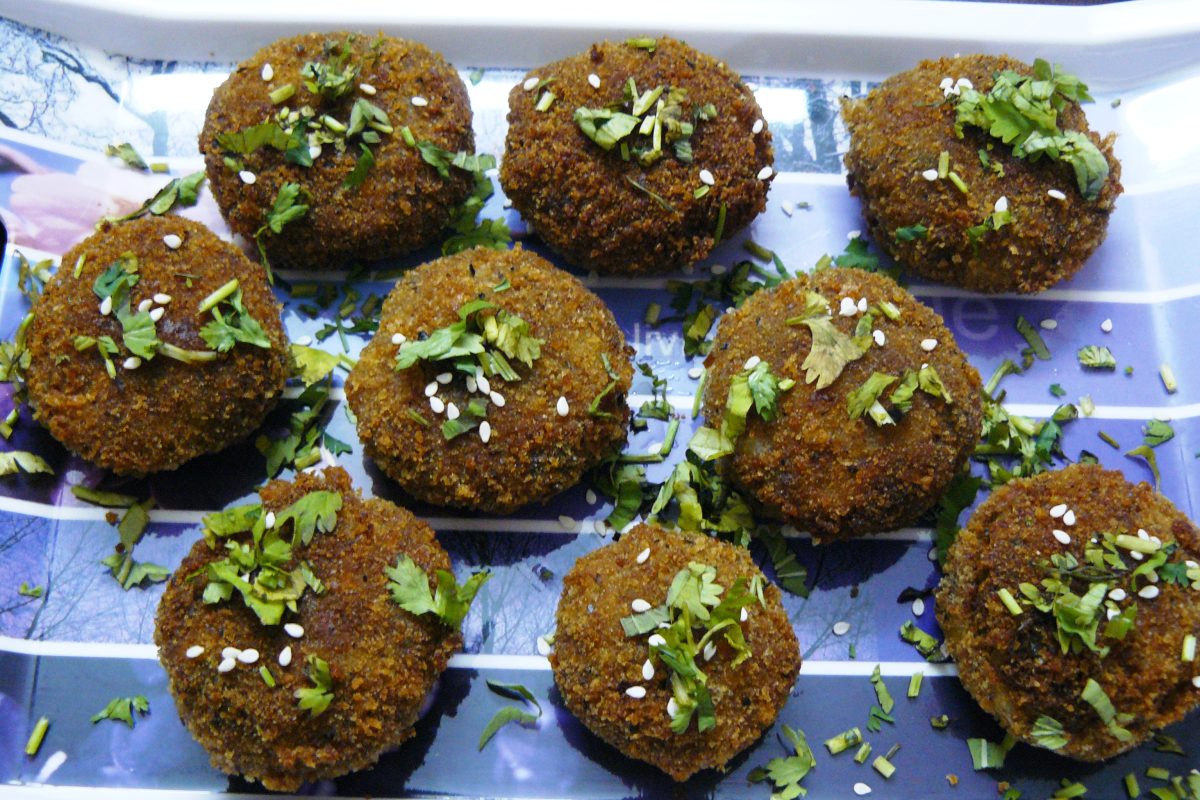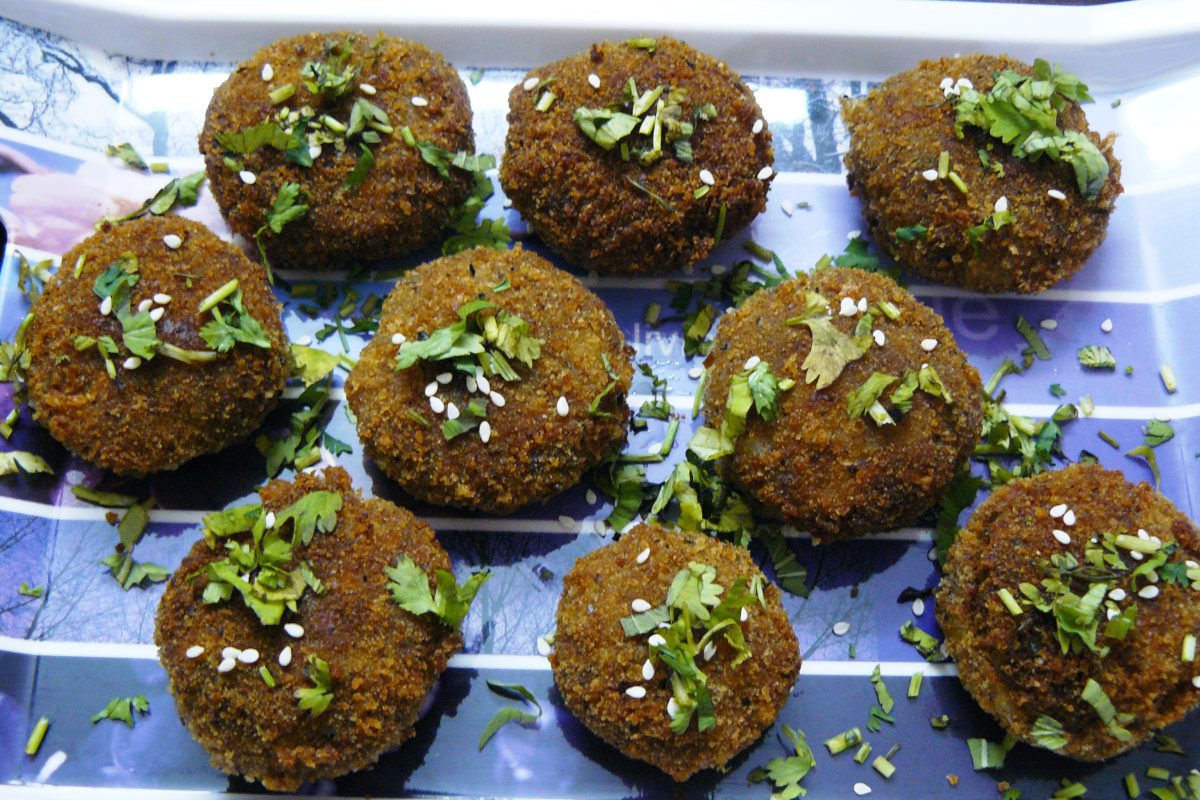 Ingredients:
1. Tuna – 500 gm (you can use both tinned and fresh variety)
2. Potatoes – 2 large, boiled and mashed
3. Onion – 1 large, finely chopped
4. green chilli – 1, finely chopped
5. capsicum – 3-4 tbsp, finely chopped
6. pepper – to taste
7. red chilli powder – ½ tsp
8. salt – to taste
9. egg – 1
10. bread crumbs
11. oil
Method:
? Boil potatoes and mash well.
? Heat oil in a pan and sauté chopped onions. Next add chopped green chillies and capsicum. Then season with pepper, red chilli powder, salt and mix well.
? Next add the canned tuna and once cooked, remove from flame.
? Mix this with the mashed potatoes and make small patties.
? Dip each patty first in egg white and then coat evenly with bread crumbs and fry in oil till golden brown.