I have never owned a cookbook in my life simply because I haven't come across any which has captivated my culinary attention. I found most of the books fanciful with elaborate recipes and perfect photographs, both of which look un-achievable to a home cook like me. But after migrating to Australia, I began scouring the nearby public library for international cook books; especially those which can help me take a glimpse into the food culture of a region or country rather than just a bunch of recipes.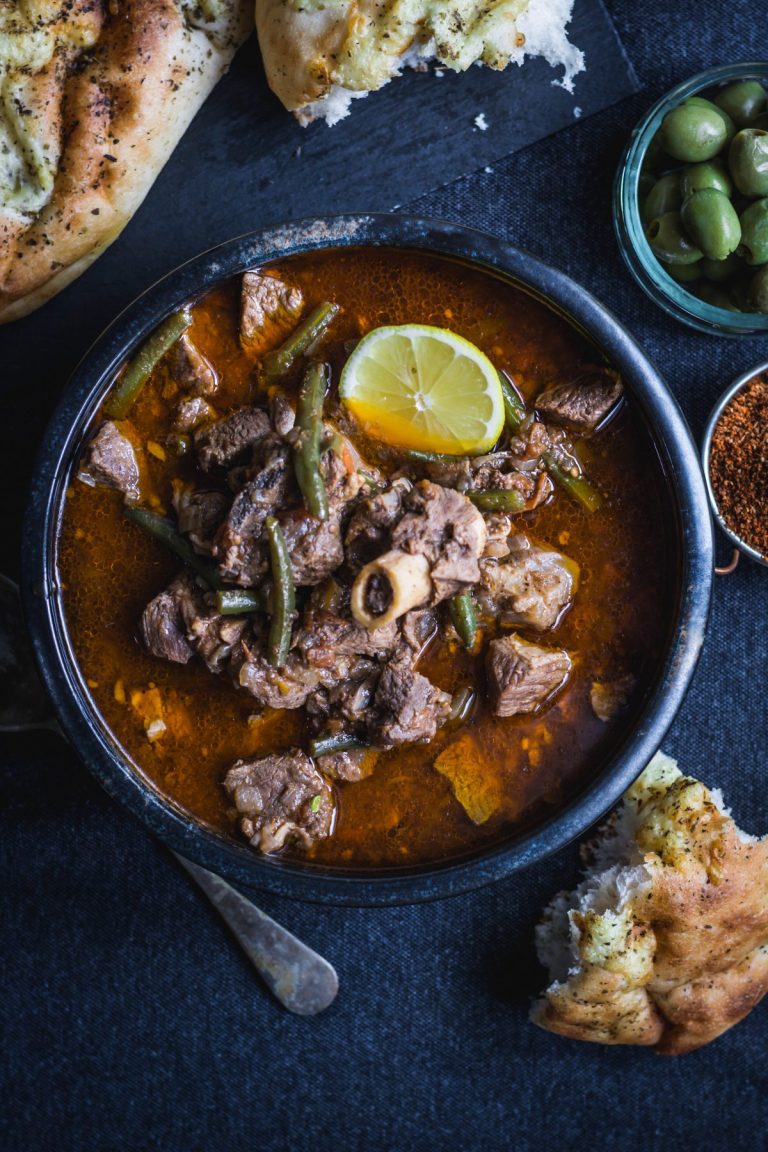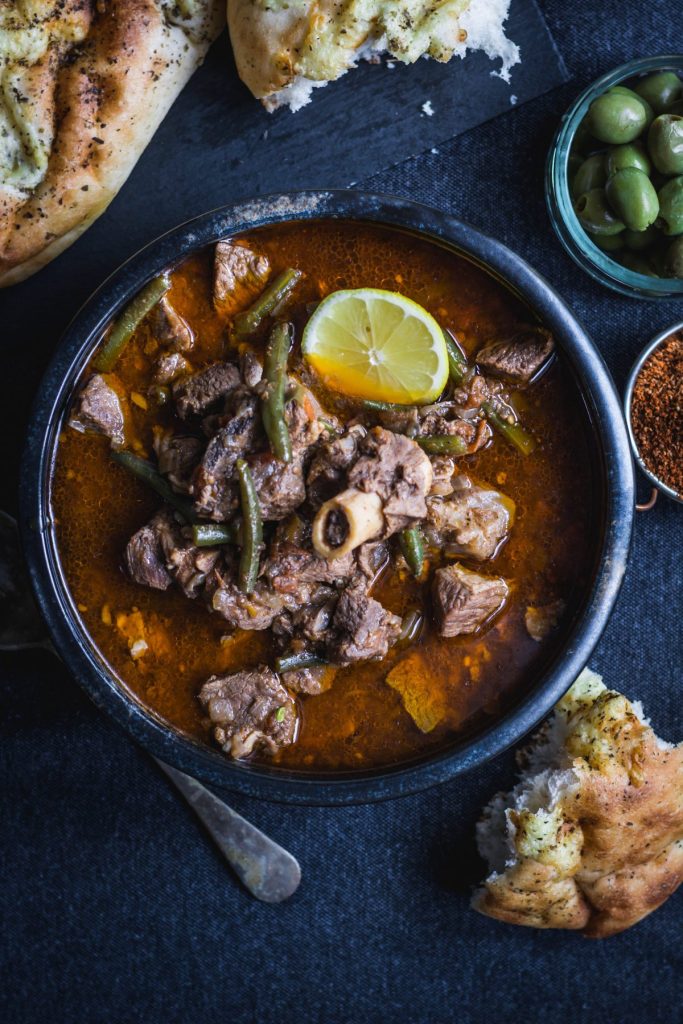 'The Complete Middle East Cookbook' by Tess Mallos was the first such find – an elaborate heavy book containing thousands of recipes and information about the culture and food habits of the entire Middle Eastern region. I would probably take a lifetime to try out all the recipes listed in this book but it fascinated me so much that I have decided to purchase one….
Murag literally means meat stew but this is the Iraqi version of the famous Middle Eastern meat stews. A vegetable is usually added to the stew and the popular choices of the region are okra, eggplant, green beans or peas. It is usually served with rice and then the combination is referred to as Timman Murag. (Adapted from the cookbook)
Apart from learning a great meat stew recipe, I also got to discover a new spice blend called Baharat which is used in Middle Eastern cuisine. A new one to add to my spice collection.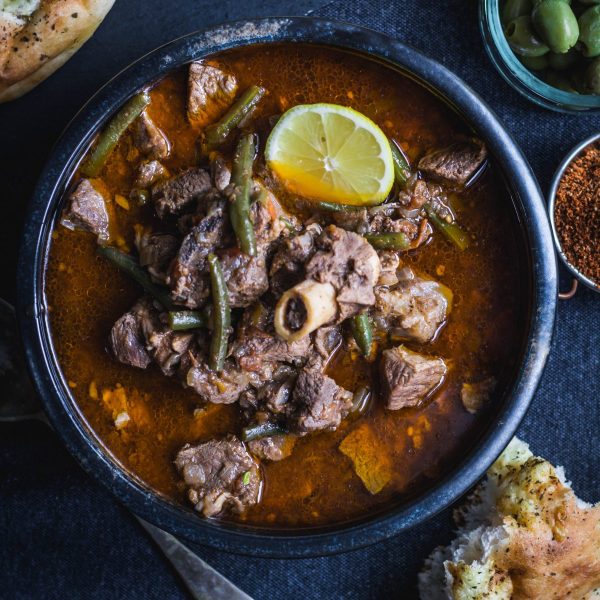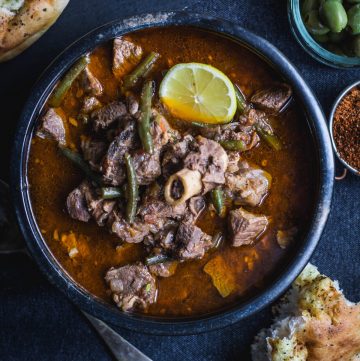 Print Recipe
Murag (Iraqi Meat Stew)
Ingredients
Lamb – 1 kg

the original recipe asked for boneless pieces but I used lamb with bones

Vegetable oil – 5-6 tbsp

Onion – 2 large

finely chopped

Ripe red tomatoes – 2 large

chopped

Sugar – 1/2 tsp

Black pepper – to season

Salt – to season

Baharat – 1.5 tbsp

adjust to taste preferences

Green beans – 150 gm

cut into half
To make Baharat (mixed spice blend):
Black peppercorns – ½ cup

Coriander seeds – ¼ cup

Cassia

cinnamon bark – ¼ cup

Cloves

– ¼ cup

Cumin seeds – 1/3 cup

Cardamom seeds – 2 tsp

Nutmeg – 1

Ground paprika – ½ cup
Instructions
To prepare the blend, combine all the whole spices and grind to a fine powder and then add the ground paprika. Store in an airtight container. Baharat spice blend is also available commercially and can easily be bought at any spice store or Middle Eastern supermarkets.

Clean the lamb pieces and keep aside. Heat 3-4 tbsp oil in a heavy bottomed pan and brown the meat pieces over high flame. Remove and keep aside.

Reduce heat, add remaining oil and add the chopped onions. Saute till translucent.

Add chopped tomatoes, sugar, baharat, salt, pepper and sauté for one more minute.

Add 2 cups water and bring to boil. Return the meat pieces back to the pan.

Cook covered under low heat for 1 hour.

After 1 hour check if the meat pieces are almost done and then add the green beans and cook till the vegetable is done, usually for another 10 minutes. Taste and season if necessary.

Serve with steamed white rice, Khoubiz (Middle Eastern bread), or any other flat bread.