There are plenty of Indian chefs who have globalised Indian cuisine opening up restaurants both within the country and abroad. But there are only a handful who have embraced a foreign cuisine and made it their own. And the best example for this and a personal favourite of mine is Ritu Dalmia. She is rightly referred to as the 'Queen of Italian cooking' in India marking her presence with her signature restaurant, Diva. The show 'Italian Khana' hosted by NDTV Good Times was how I got introduced to this wonderful and colourful personality. The show featured her travel through Italy visiting friends and sampling the cuisine of the region – a very different aspect of the culinary culture and tradition of Italy which went way beyond pizzas and pastas.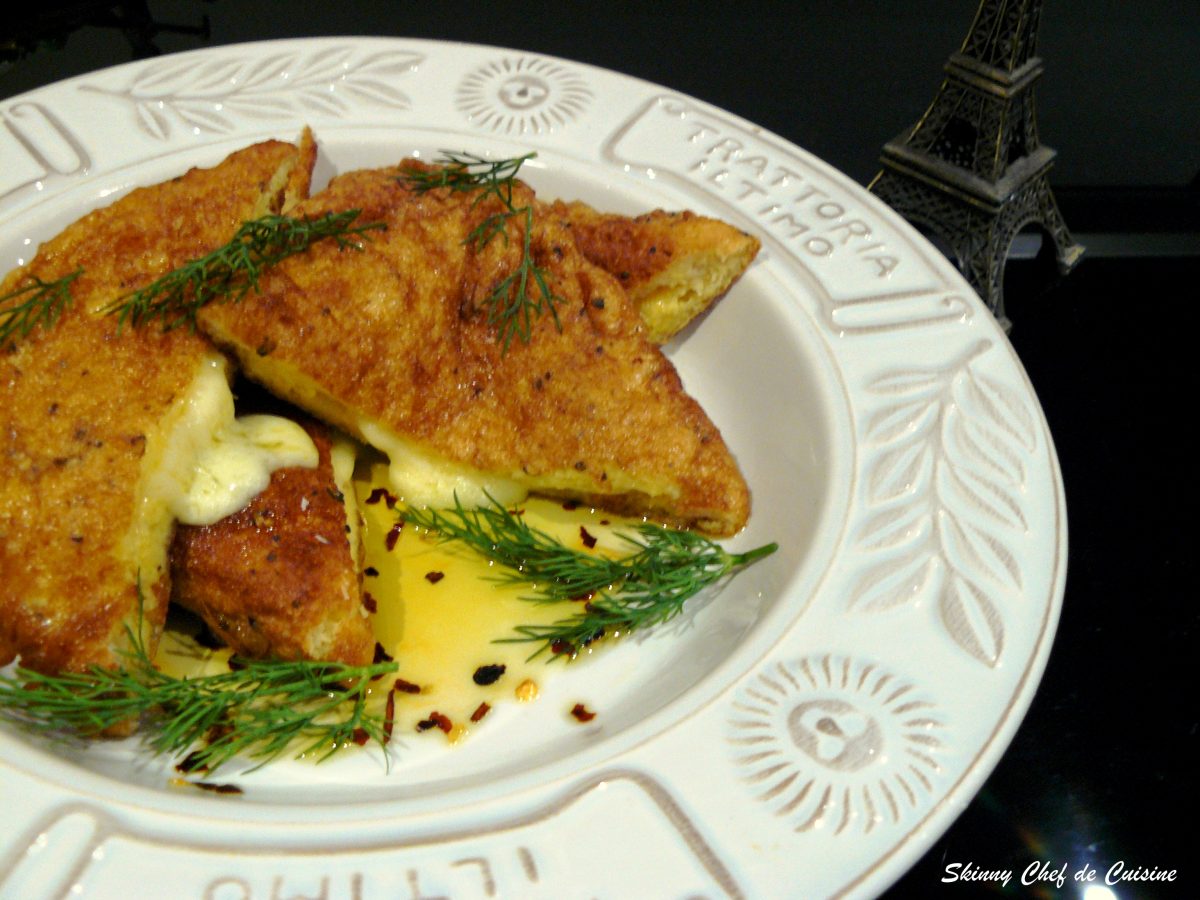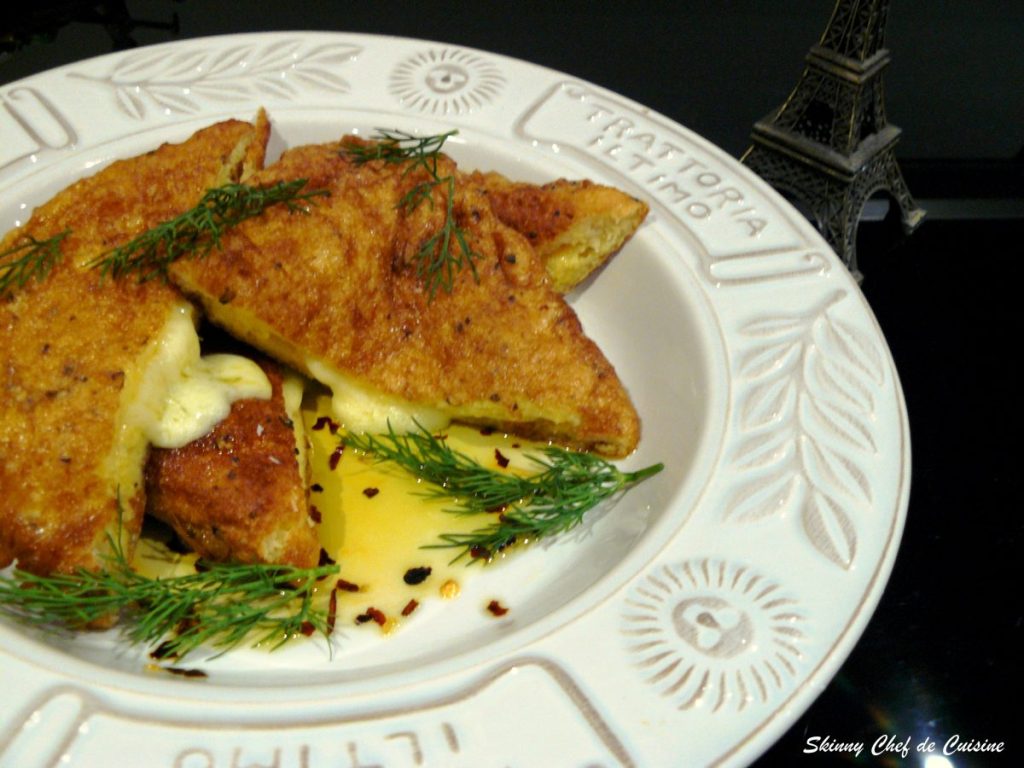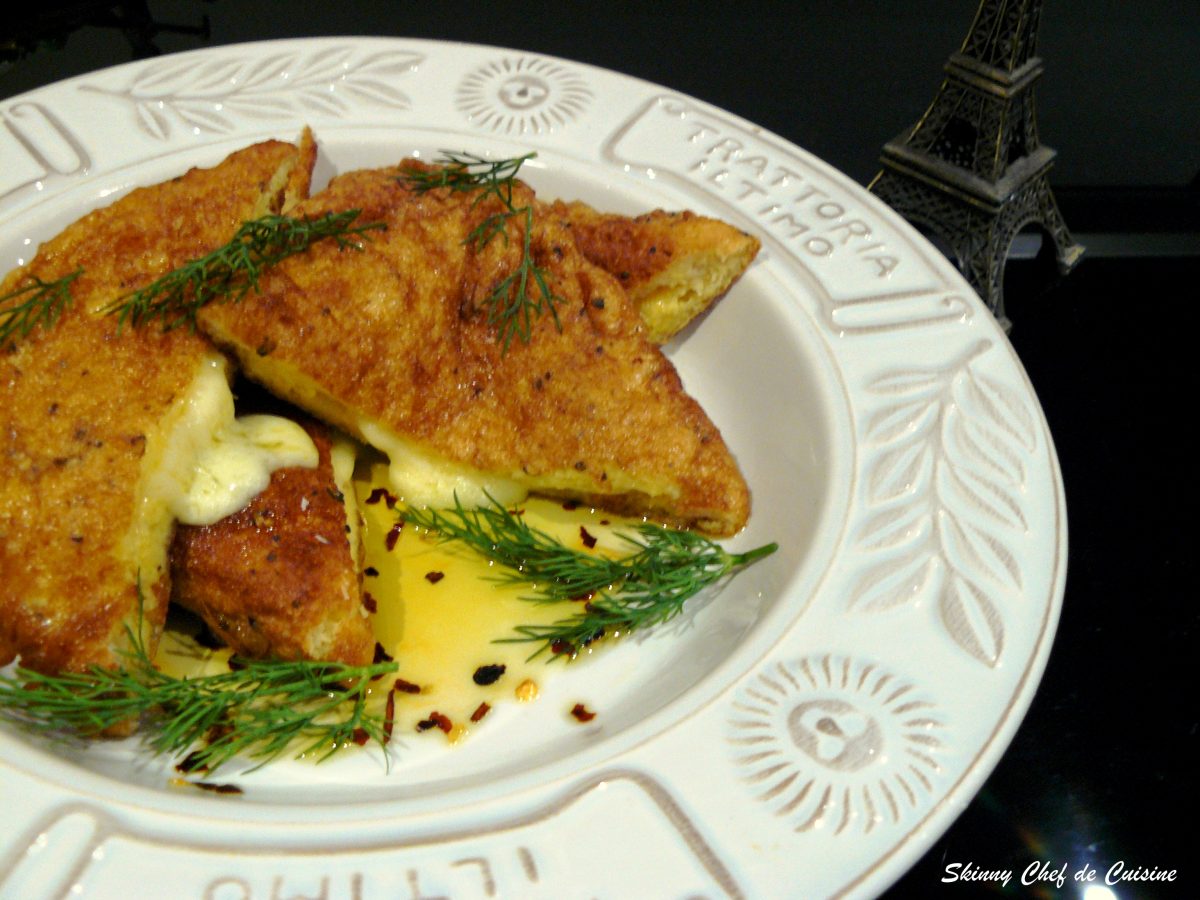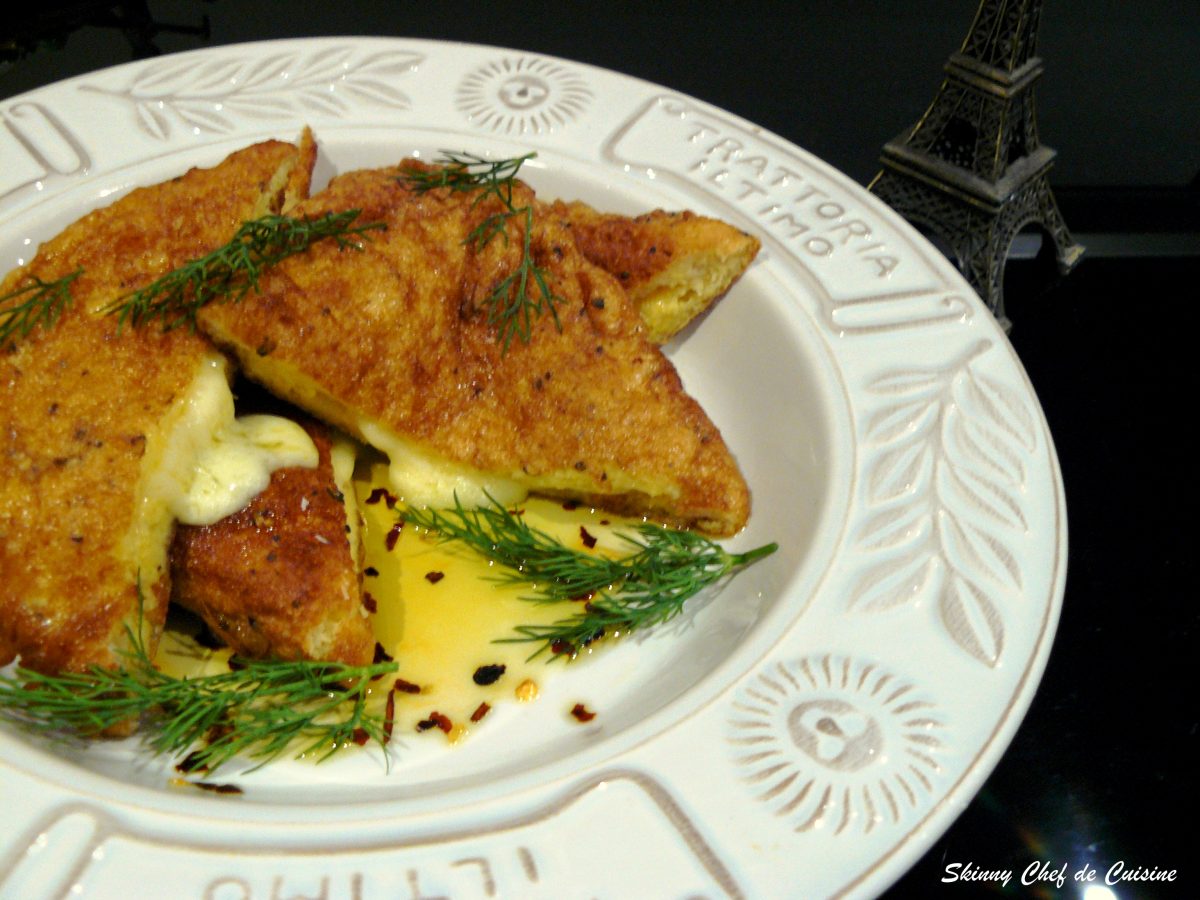 This recipe which literally means 'fried mozzarella sandwich' is one of Ritu's favourites and now has become mine too. A simple, easy fix sandwich which can be had as a starter or served with antipasto before the main meal.

The cheesy, stringy, gooeyness of the mozzarella oozing out from the crunchy golden fried bread is simply to die for….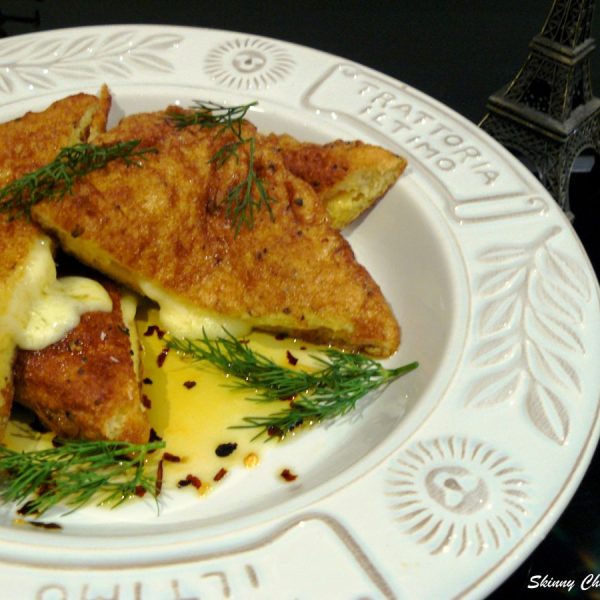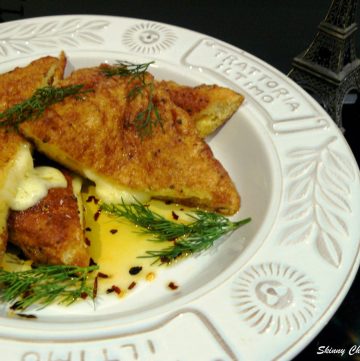 Print Recipe
Mozzarella in Carrozza
Ingredients
White bread – 8 slices

crust removed

Mozzarella – 250gm

sliced fine (available in cheese stores or gourmet supermarkets)

Flour – 4 tbsp

Eggs – 4

Salt – to season

Black pepper – to season

Vegetable oil – to deep fry
Instructions
Take 4 slices of bread, lay flat and place the thin slices of mozzarella on top. Make sure that the cheese slices are trimmed to stay within the bread slices.

Cover with the remaining 4 slices of bread; so essentially 4 sandwiches with thin slices of cheese in between.

Dip the edges of the sandwich in flour and then use water to press the edges firmly gluing it together. Make sure that the edges are sealed well and tight.

Beat the eggs in a bowl and season with salt and pepper.

Place the sandwiches in a deep bowl and pour half the egg mixture on top making sure the surface is coated well. Keep aside for 10 minutes.

Turn the bread slices over carefully and pour the remaining egg mixture; let sit for another 10 minutes.

Heat enough oil for deep frying in a pan and fry the sandwiches, one at a time, till golden brown and crisp.

Place on paper towels to drain excess oil.

Garnish with chilli oil and dill leaves.