A favourite with kids….the flavours of the three ingredients work so beautifully together that this combination has become a classic. This one hardly needs any intro, so let's get cooking….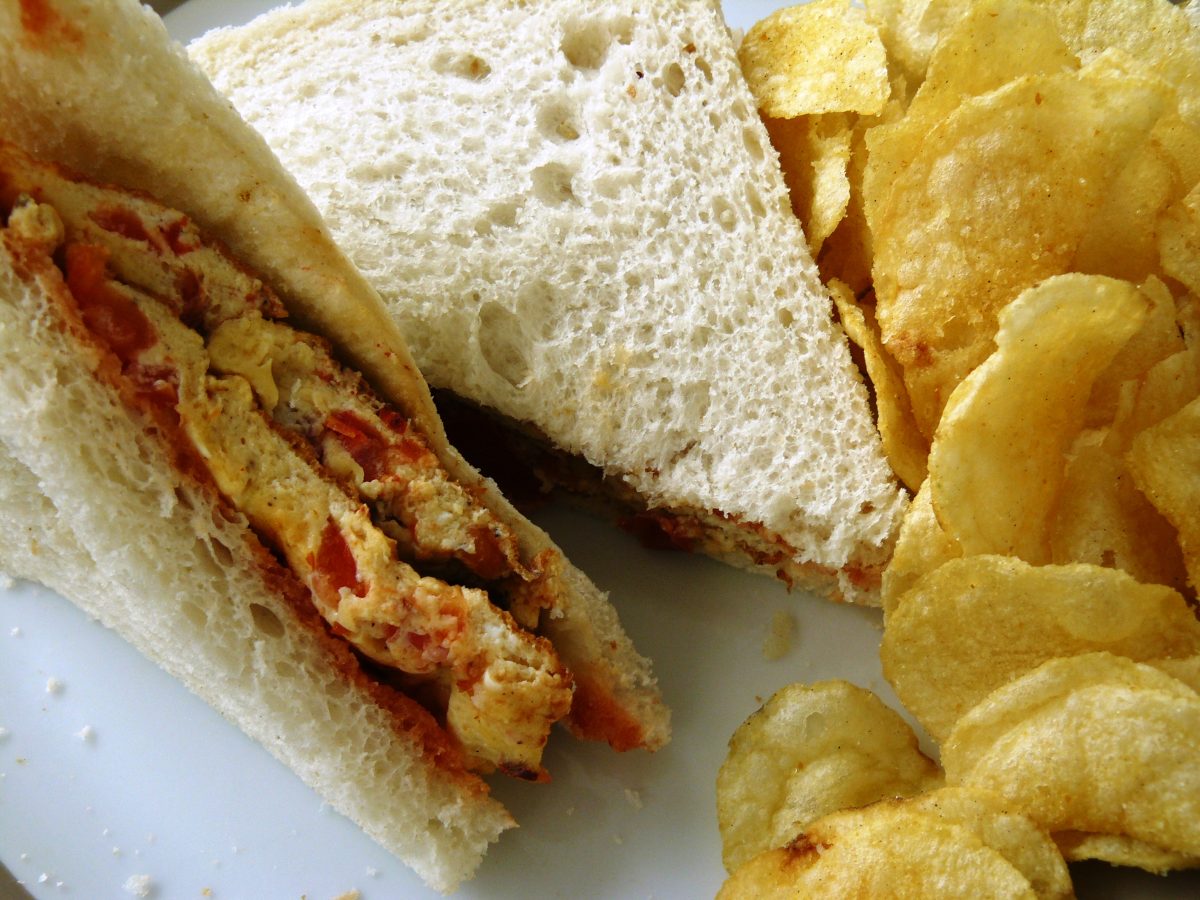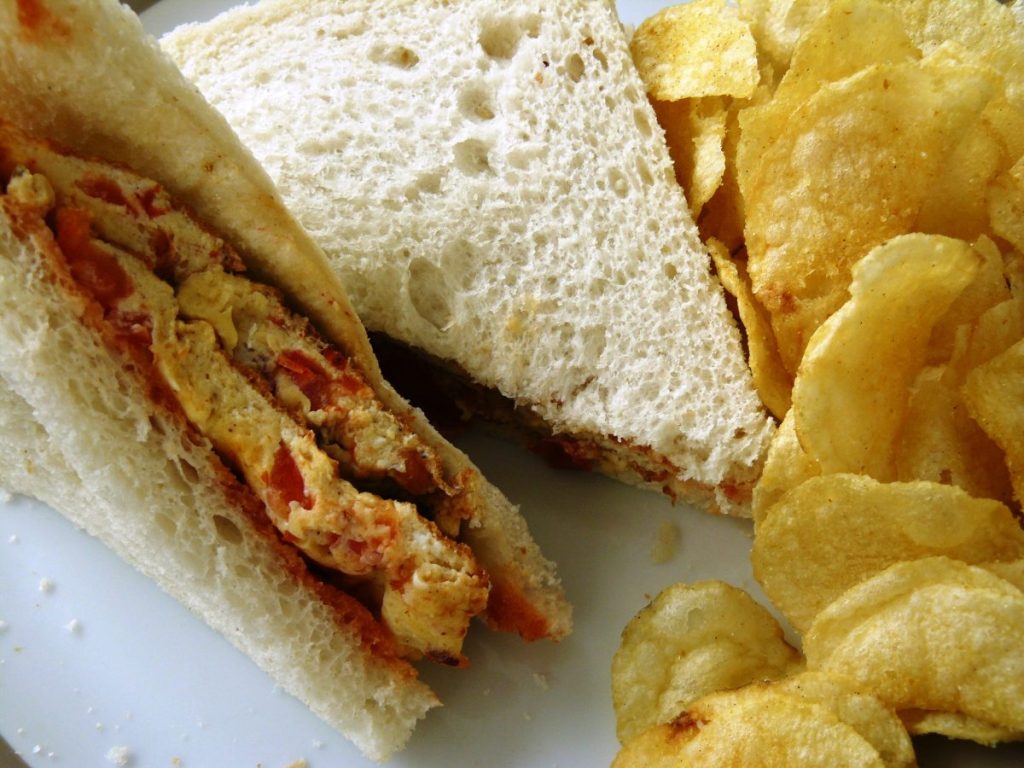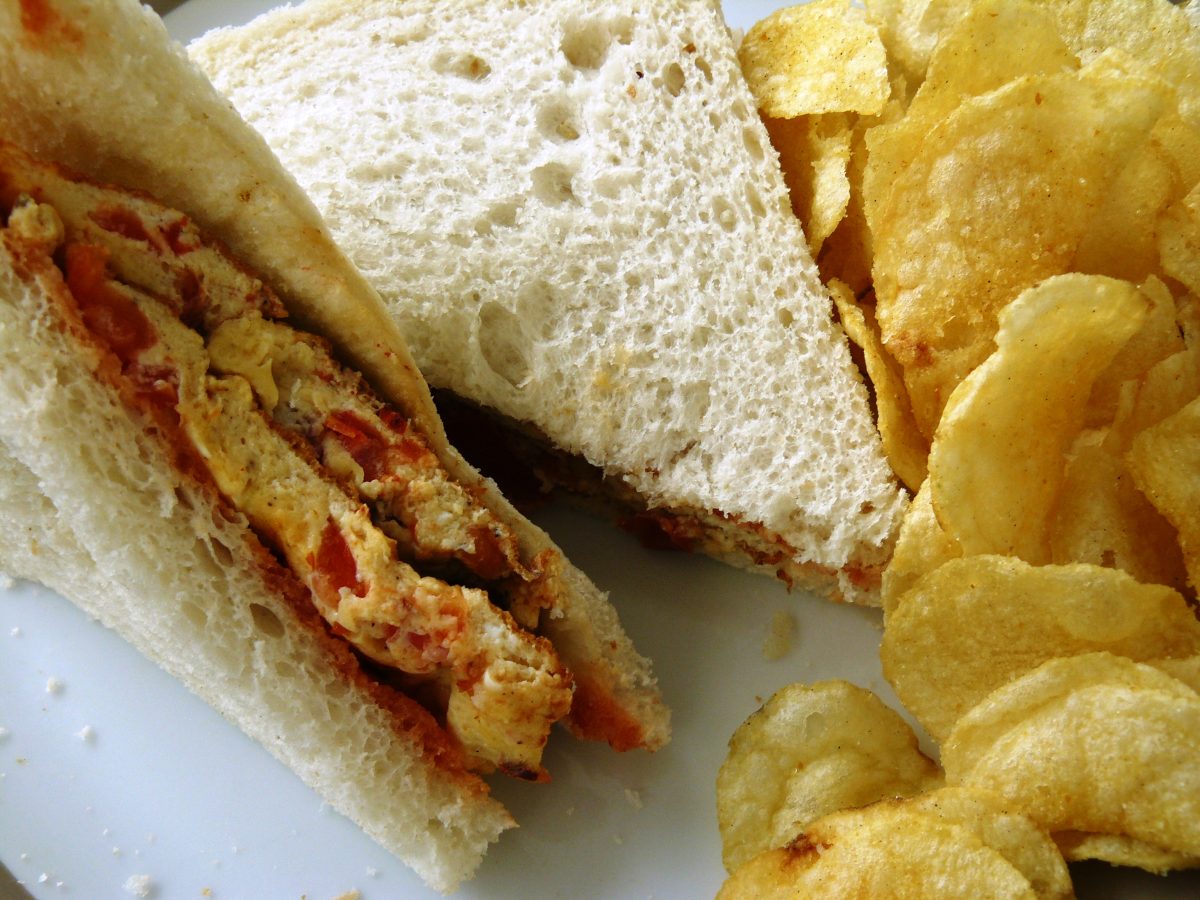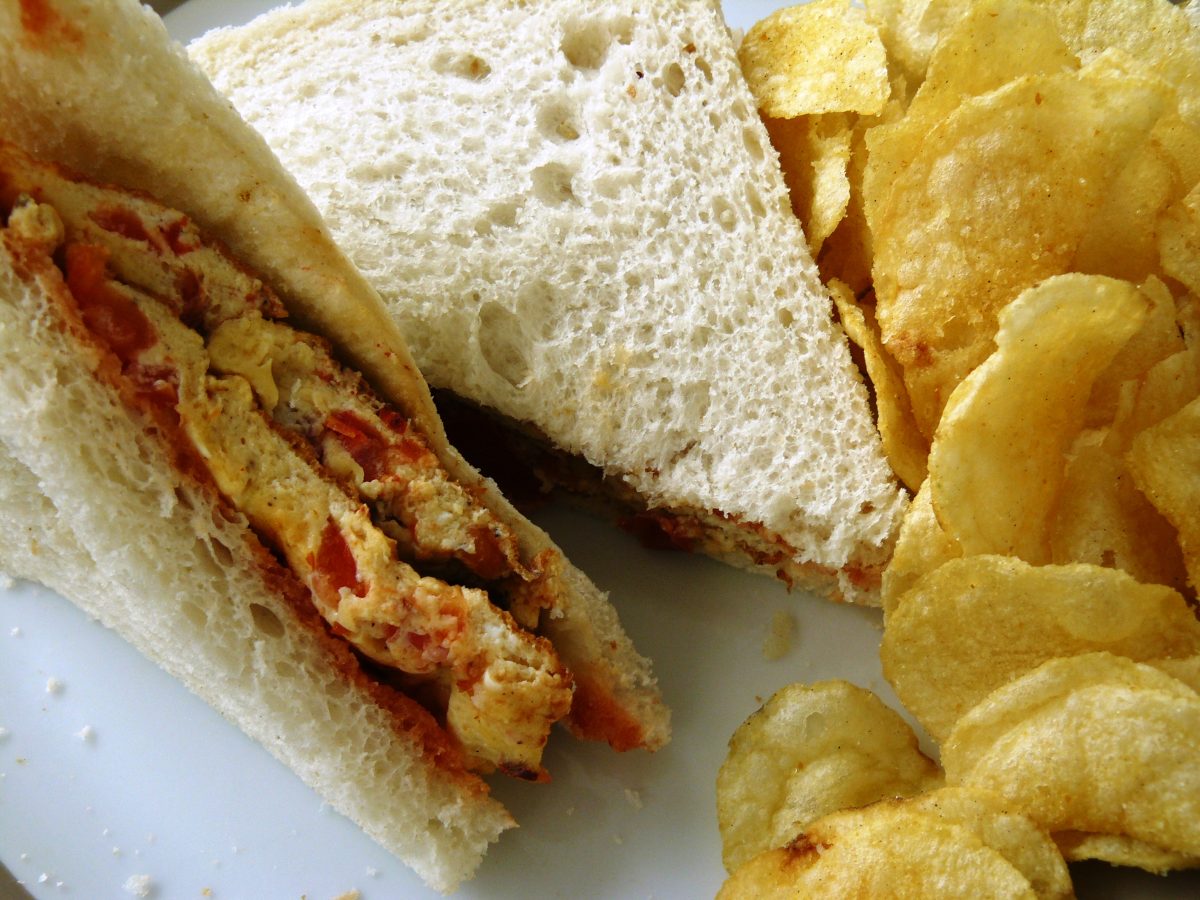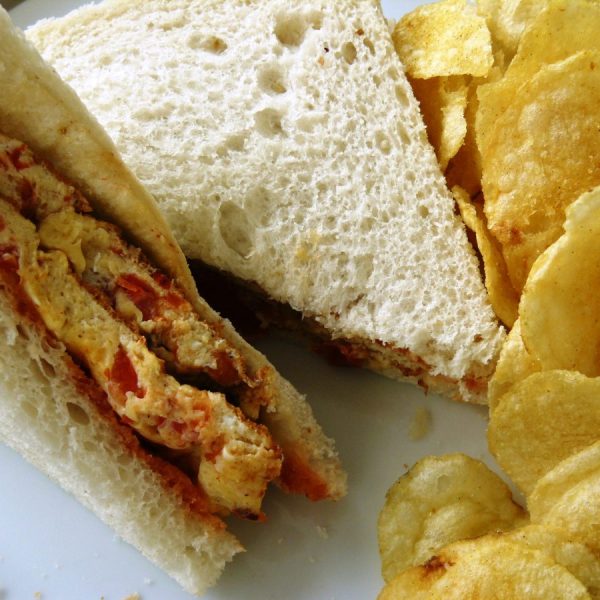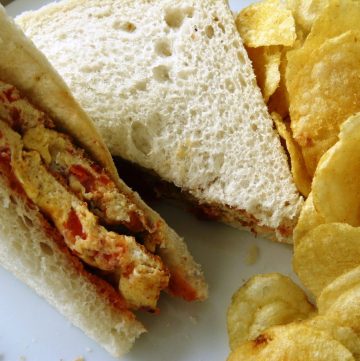 Print Recipe
Cheese Tomato Omelette Sandwich
Ingredients
Eggs – 2

Cheese – 1 slice or ½ cup shredded

Tomato – 1 small

chopped finely

Salt – to taste

Pepper – to taste

Dried herbs – ¼ tsp

Bread – any kind

2 slices

Olive oil

Tomato sauce/Tabasco sauce – depending on how hot you like it
Instructions
In a bowl, beat the eggs along with chopped tomatoes and cheese pieces.

Season with salt, pepper and dried herbs

Beat well to get a fluffy and soft omelette.

Heat olive oil in a pan and when hot, pour the egg mixture.

Bring down the heat to medium; cover and cook for 1-2 minutes so that the egg mixture can rise.

Do not overcook the omelette.

Turn over the omelette to cook on the other side for a second or two and no more. This step is optional.

Turn off the heat and cut the omelette into slices.

Place between the bread slices and pour tomato or Tabasco sauce as to your liking.