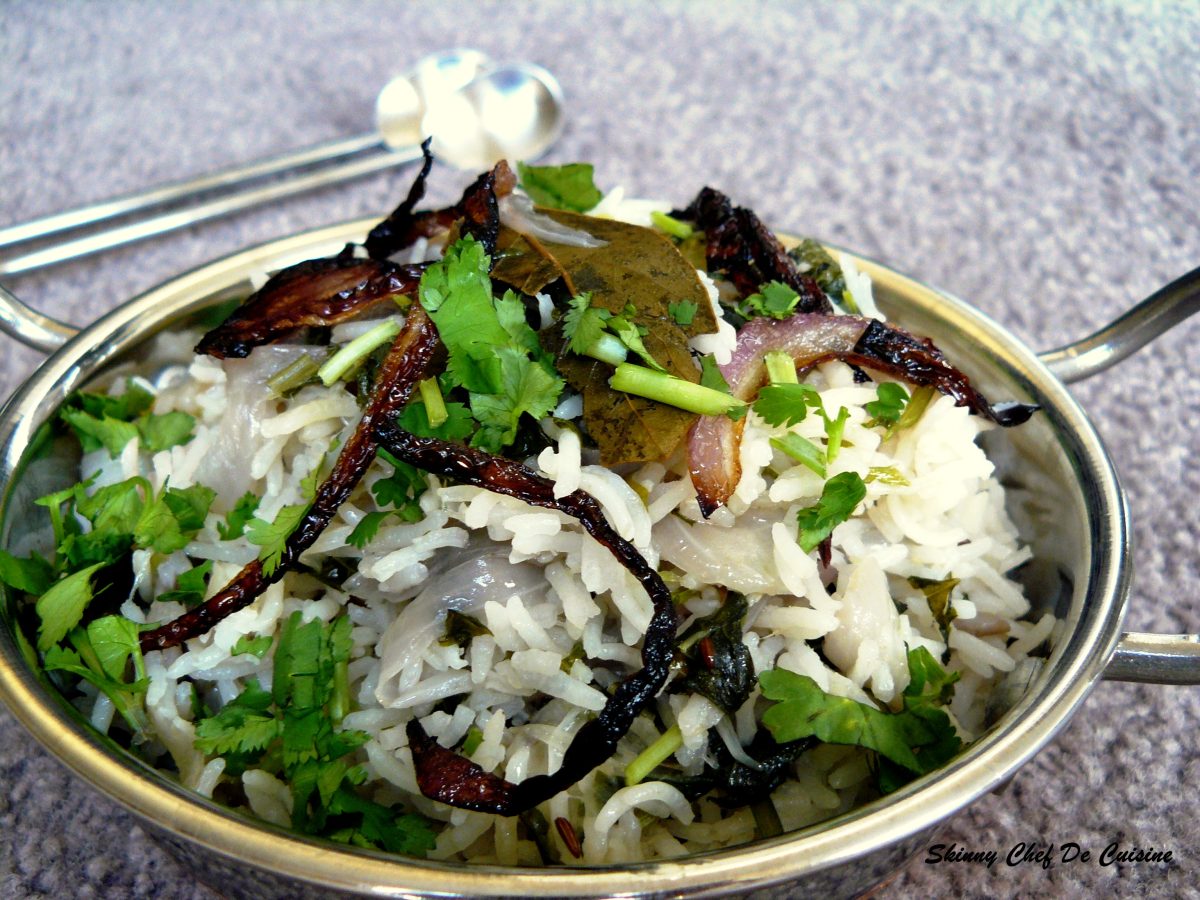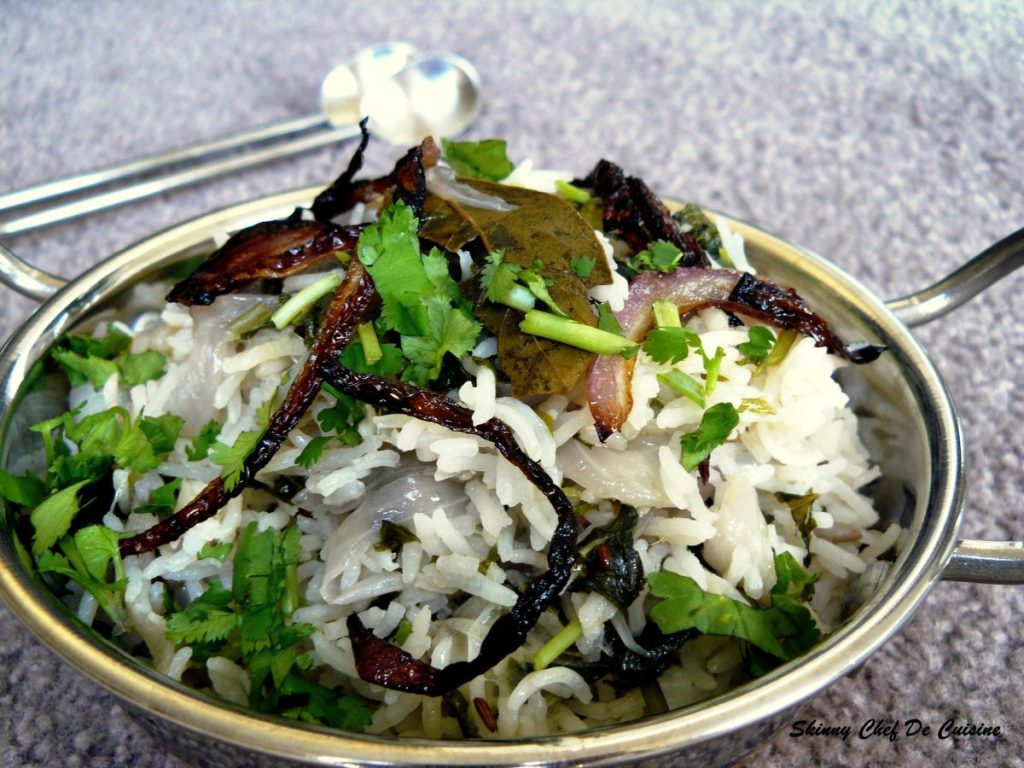 The first time I heard of Bagara rice was on Kannur food guide, where a dear friend had made the same and posted. In the discussions that followed, I learnt that this is a traditional Hyderabadi rice dish that is quite famous in the region. I decided that I had to learn more, so did a little bit of Google digging and found a wonderful website, Chowdersingh, which not only explained the history of the dish but also the original recipe.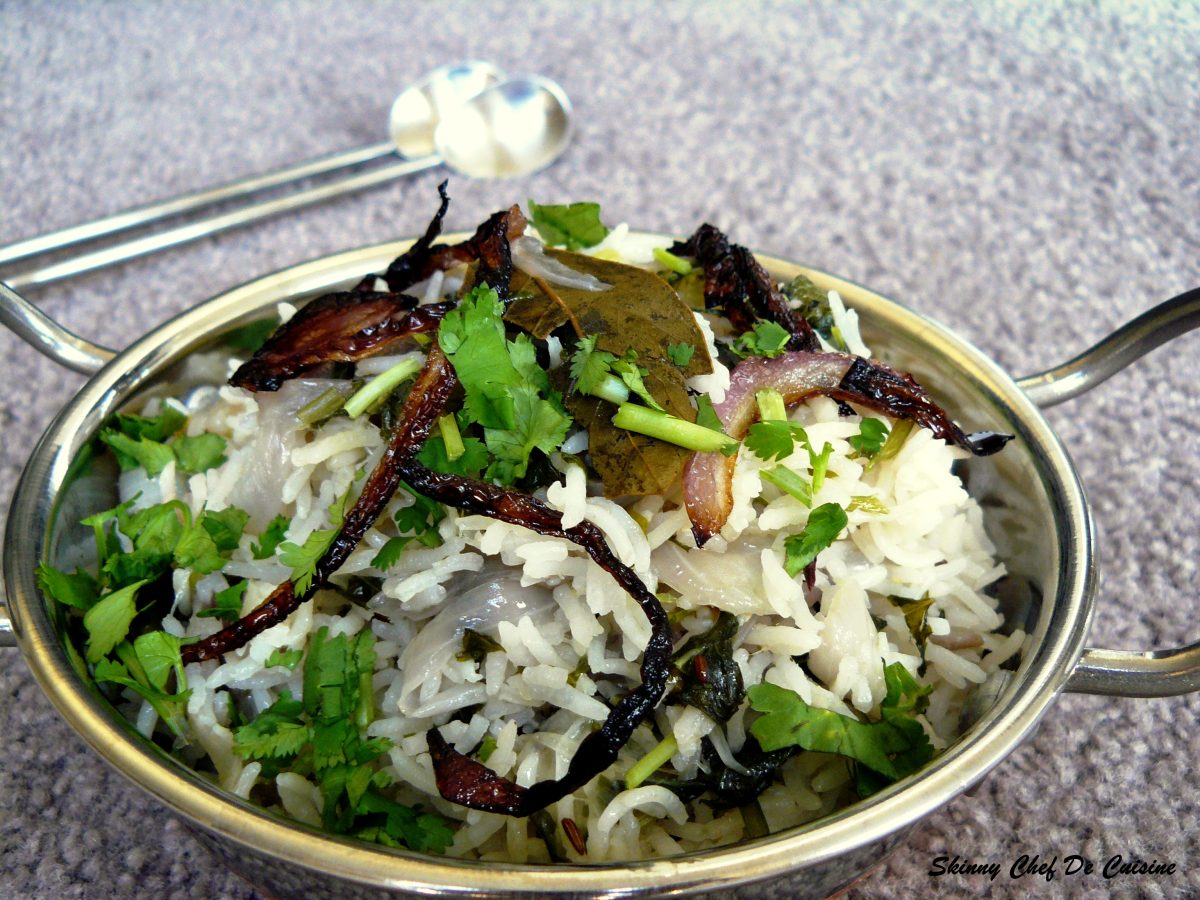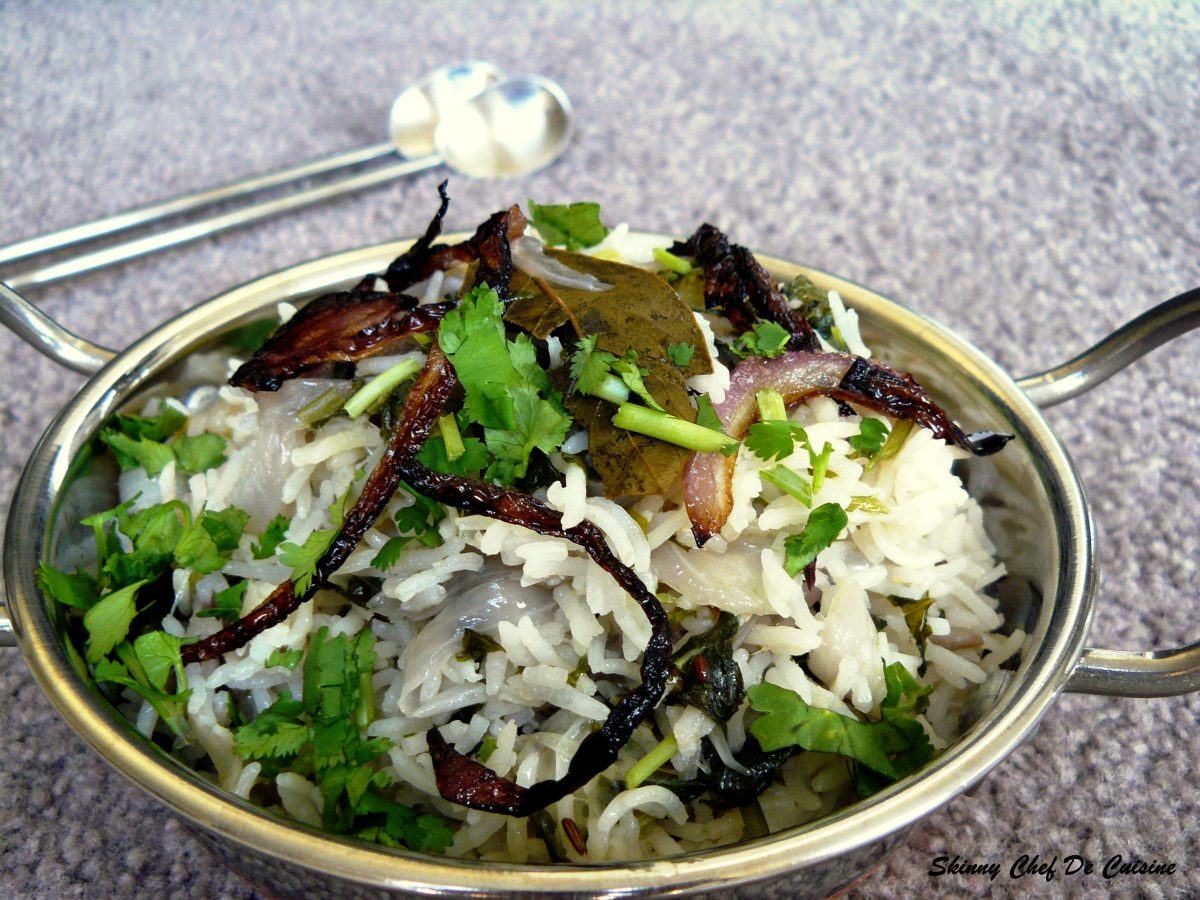 This rice dish gets its name from the term 'Bagar dena' which means addition of tempering. And this is an age old Muslim cooking style that is not restricted to Hyderabad alone. So in short, Bagara rice loosely translates as tempered rice which is exactly what it is.

Bagara rice is common fare in most Hyderabadi households. In fact, it is considered as an alternative to biriyani for eating everyday as it is less complicated and does not contain meat.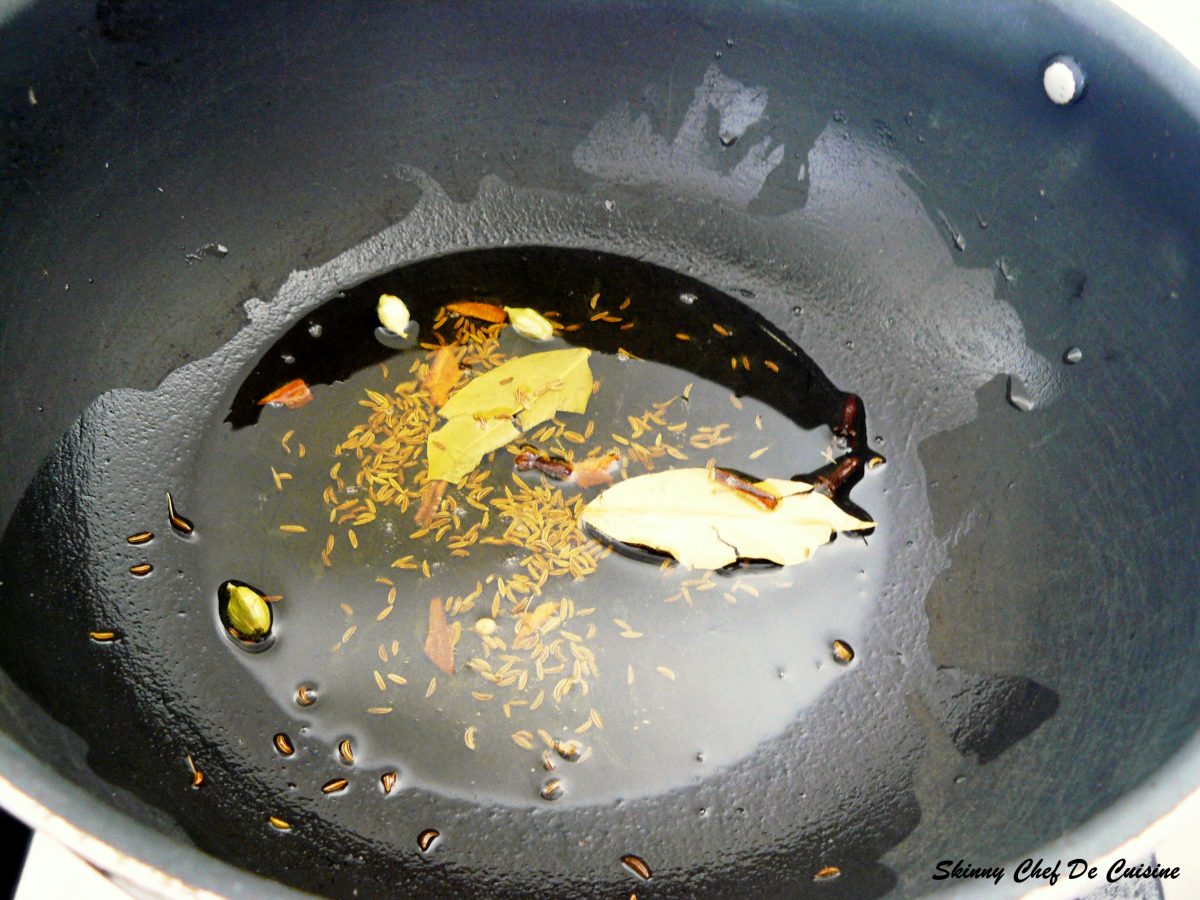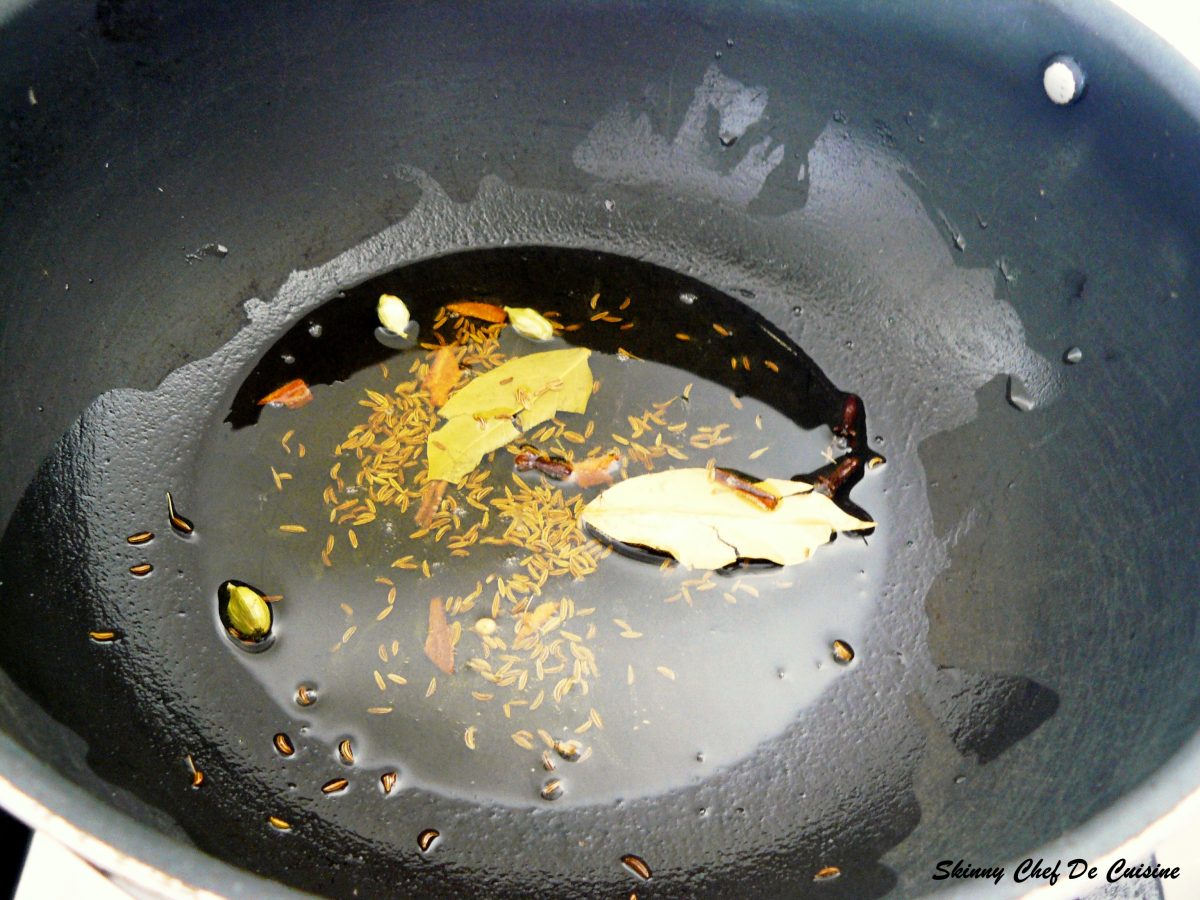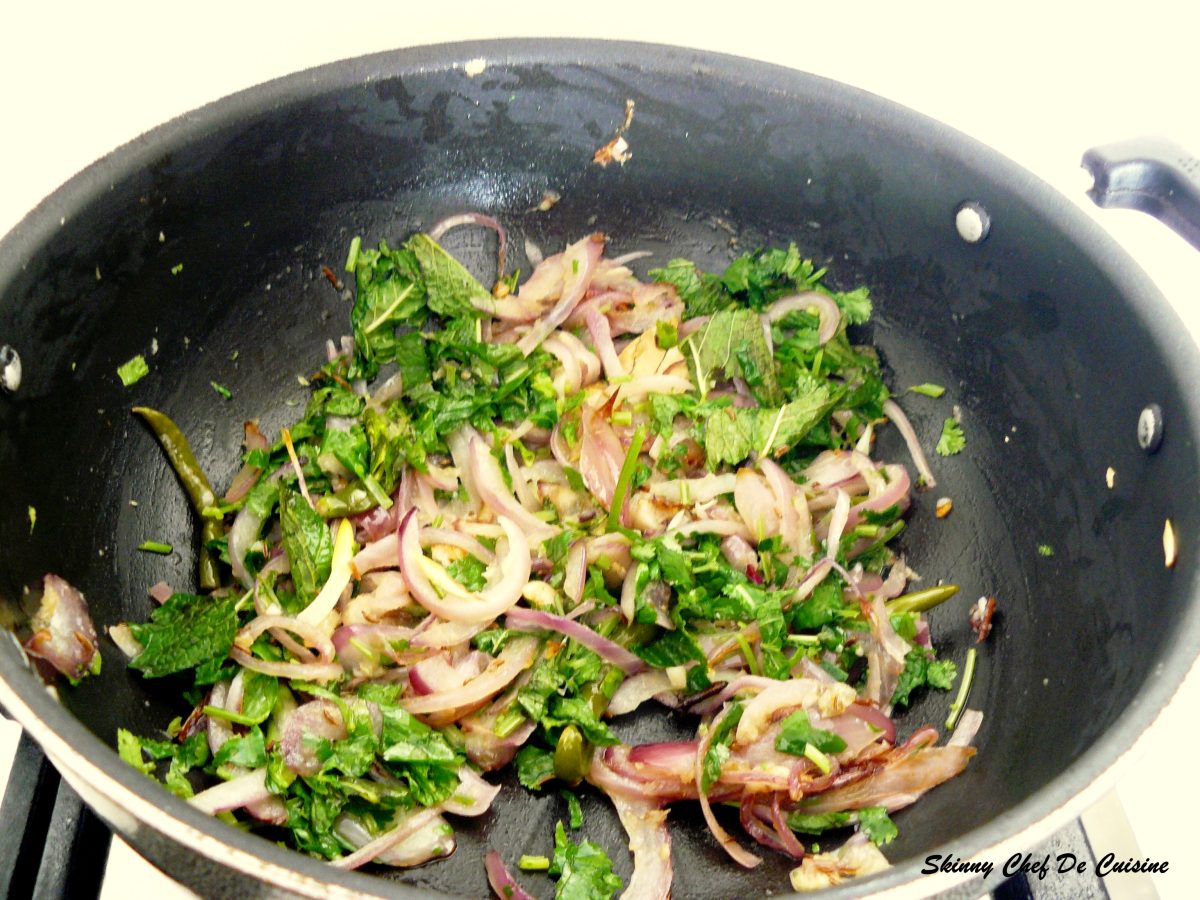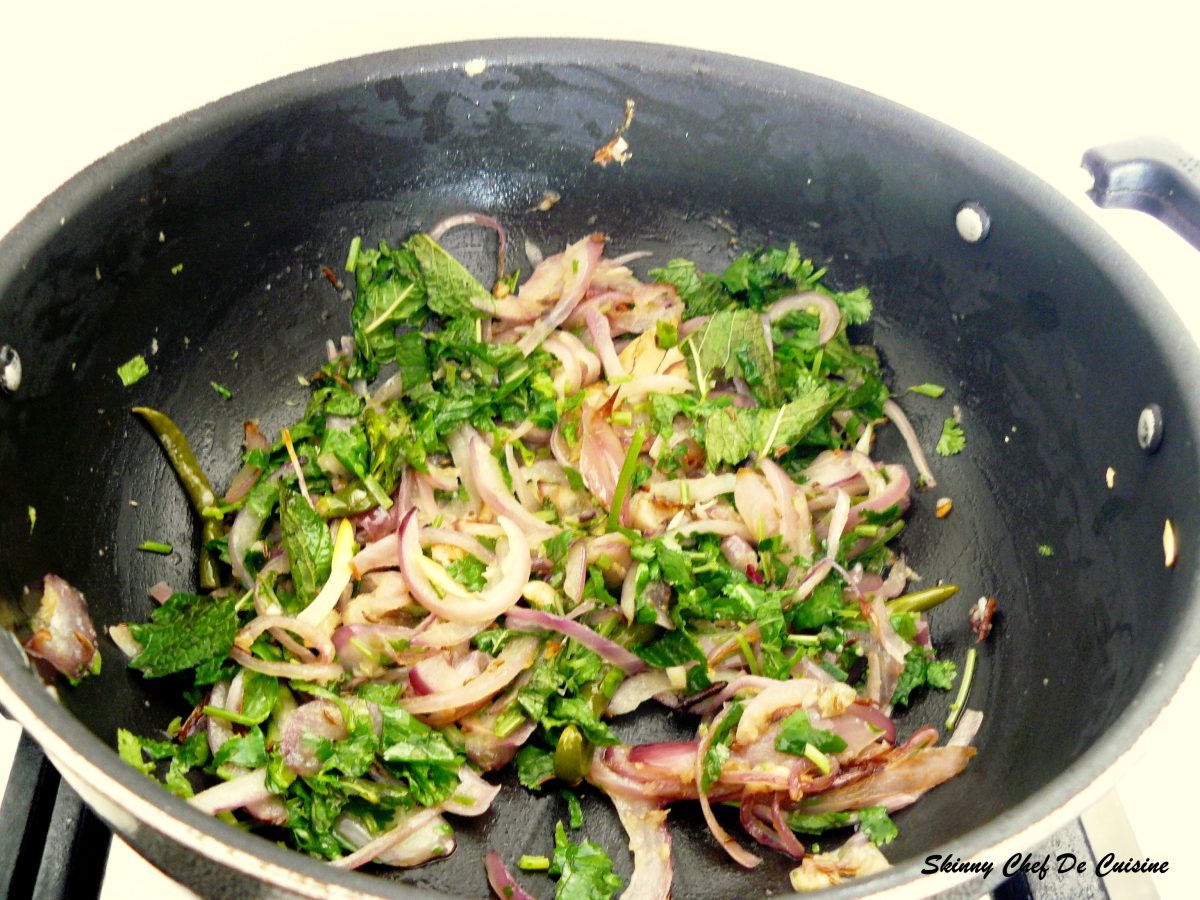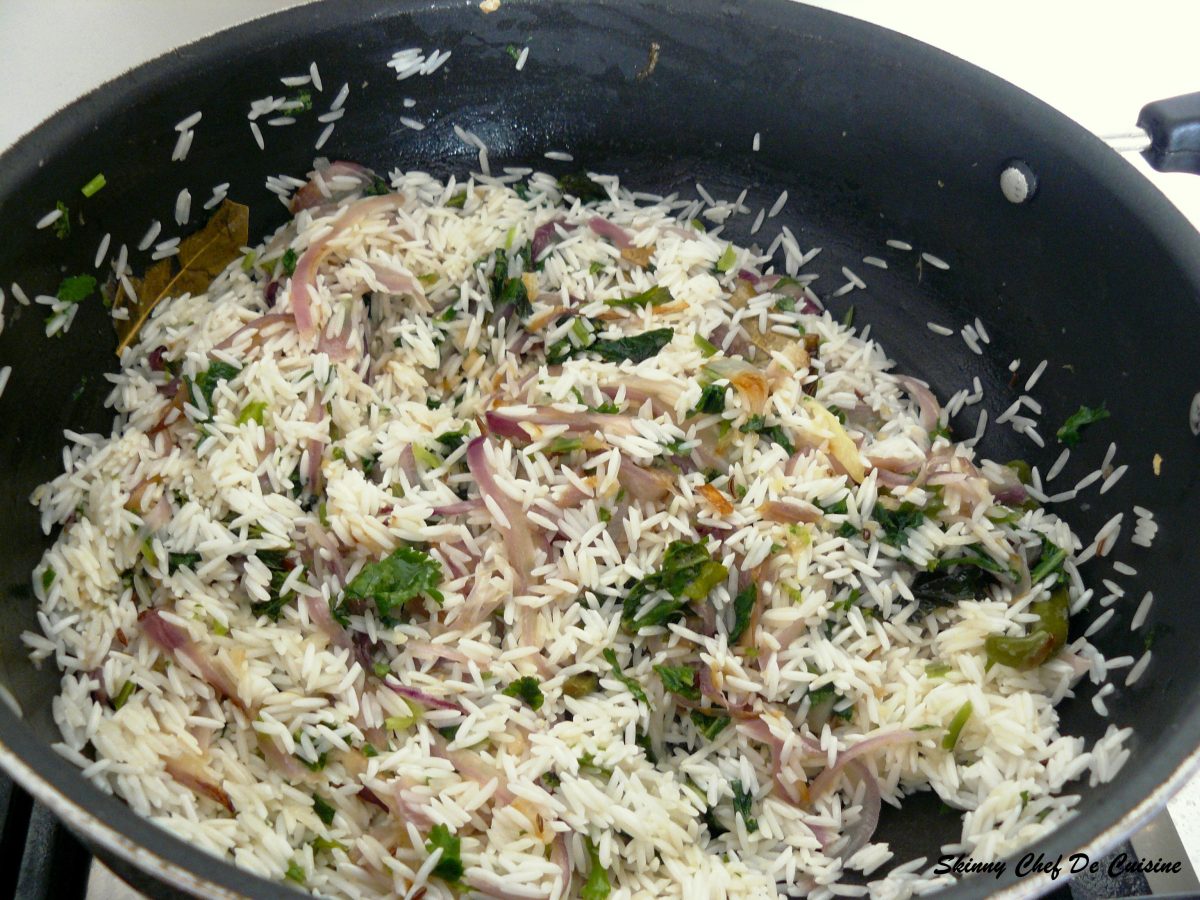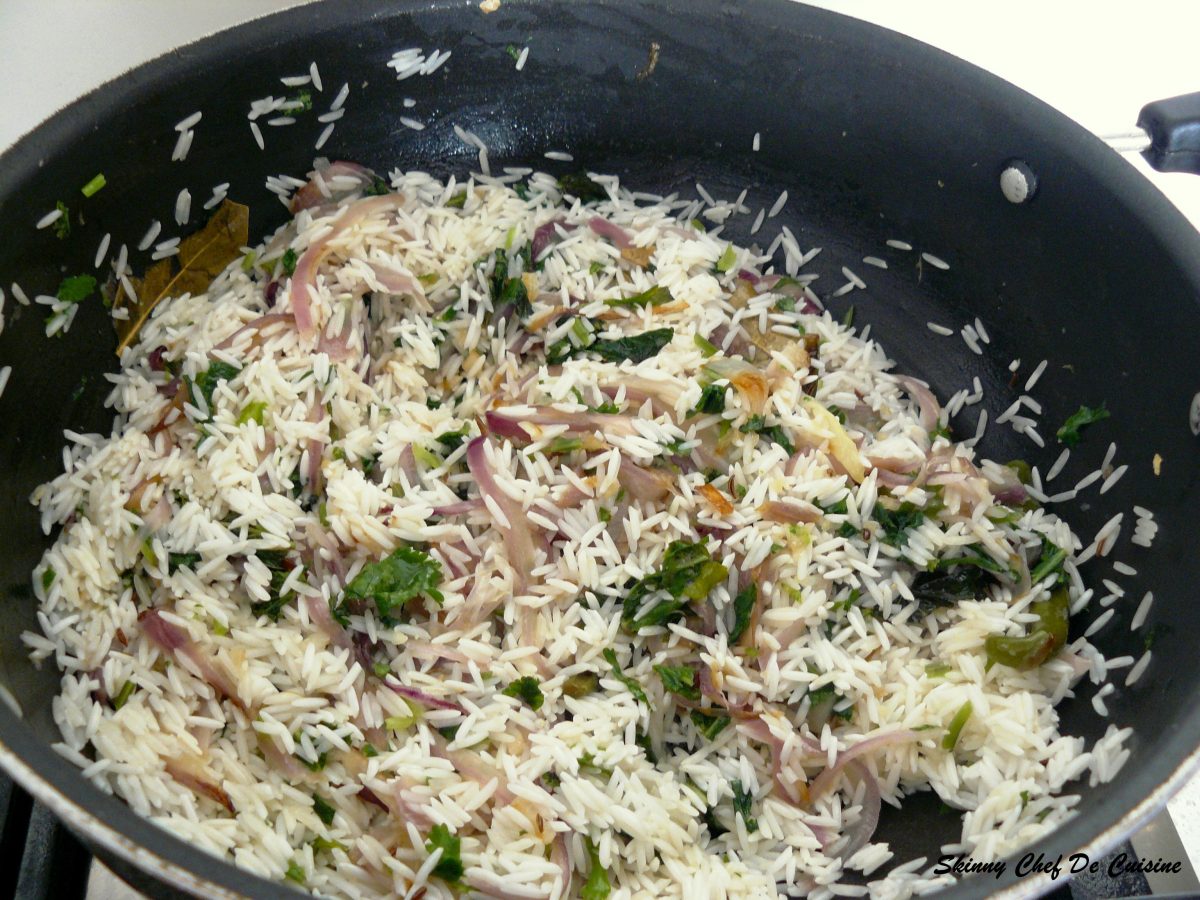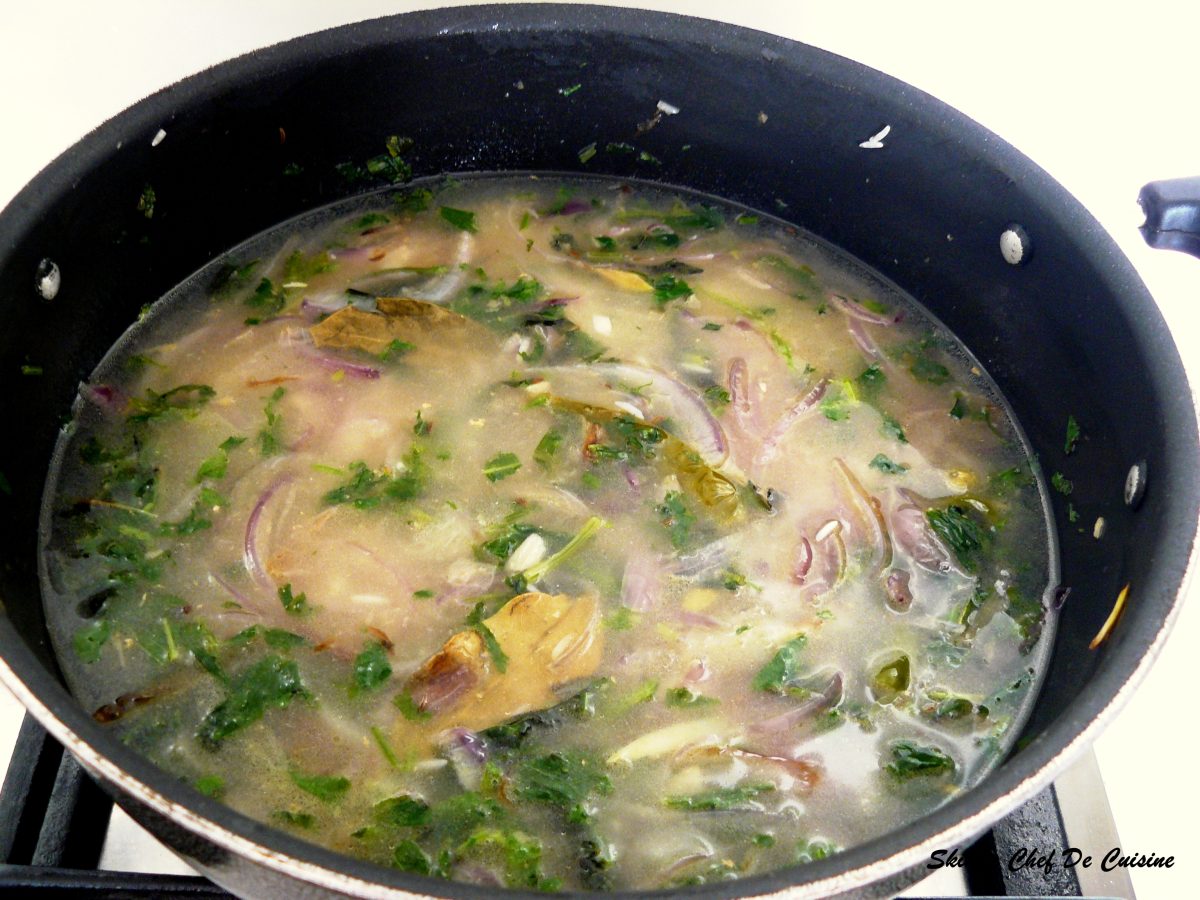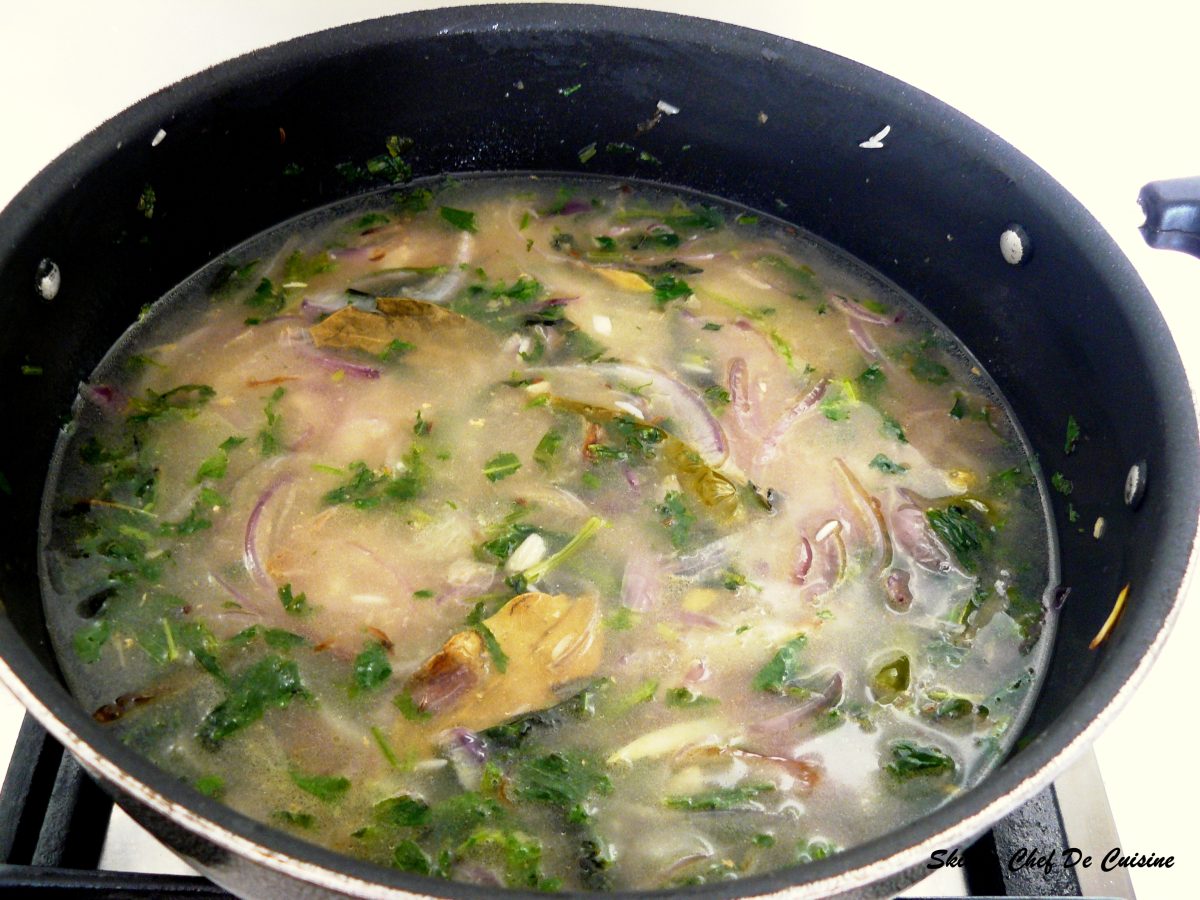 I loved this dish because it is simple and easy to make but extremely flavourful and goes well with just about any type of curry, veg or non-veg.

So here's the recipe for Bagara rice…..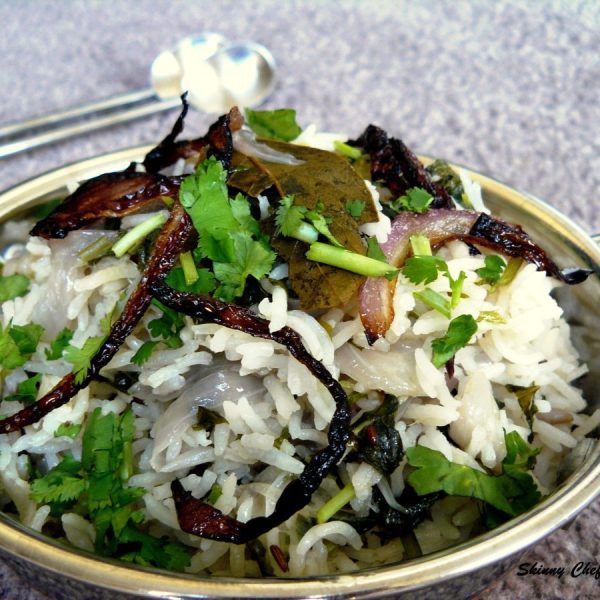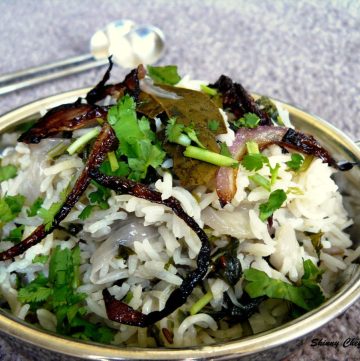 Print Recipe
Bagara Rice
Ingredients
Basmati/long grained rice – 600 gm; washed

soaked and drained

Vegetable oil – 60 ml

Ghee – 15 gm

Onion – 1 medium

finely sliced

Green chilli – 1

chopped

Cinnamon – 1 inch stick

Green cardamom – 3

Cloves

– 3

Shahi jeera/caraway seeds – 1 tsp

Ginger-garlic paste – 1 ½ tbsp

Mint leaves – ½ cup

Coriander leaves – 1 cup

Salt – to season
Instructions
Heat oil and ghee in a deep pot. Add the whole spices and cook on low heat for a minute.

Add the sliced onions, ginger-garlic paste and green chillies; sauté till the onions turn golden brown.

Add the mint and coriander leaves and sauté for another 30 seconds.

Add the drained rice and cook for 2 minutes. Do not stir too much as this will break the rice.

Add enough water to cook the rice; season with salt.

Cook till done and serve hot. Garnish with fried onions and coriander leaves.