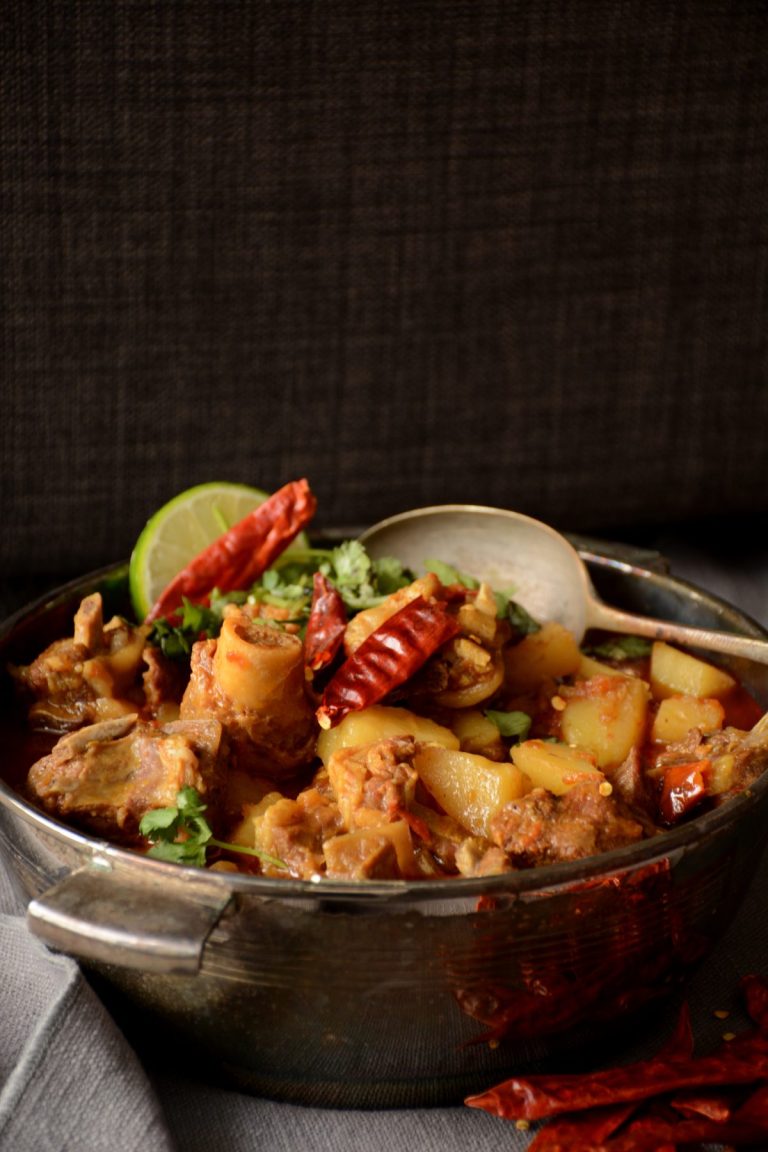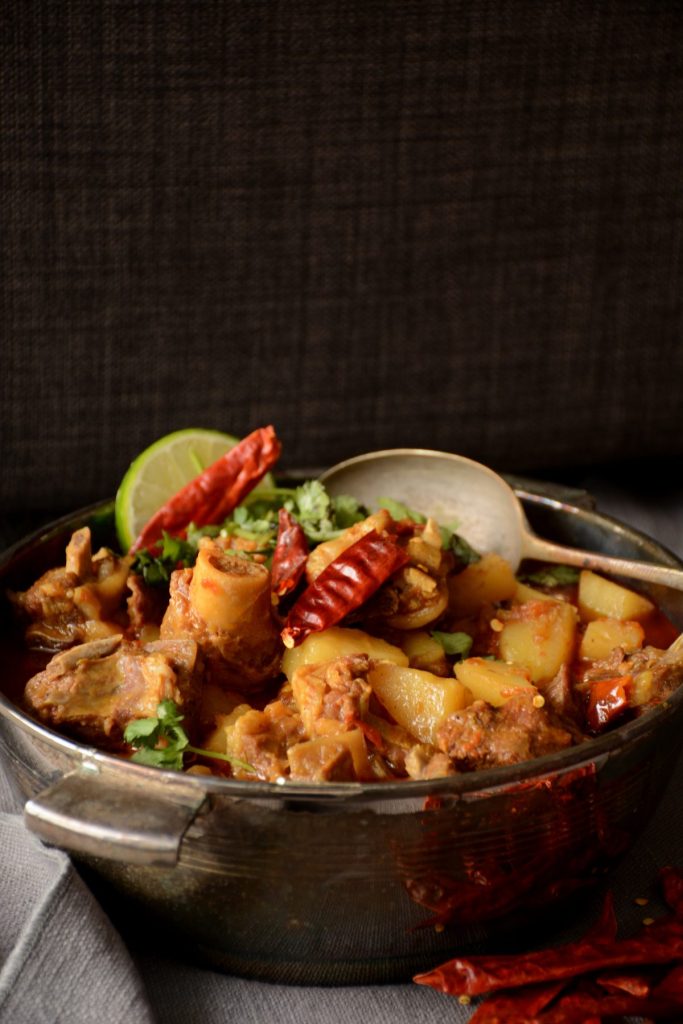 The 'vindaloo' is a famous traditional Goan dish usually prepared using pork meat. Culinary history has it that this dish was inspired by a Portugese dish which used meat, wine and garlic. When the Portugese left, the Anglo-Indian settlers of the region re-created that dish using local ingredients like vinegar to bring about the same sour taste.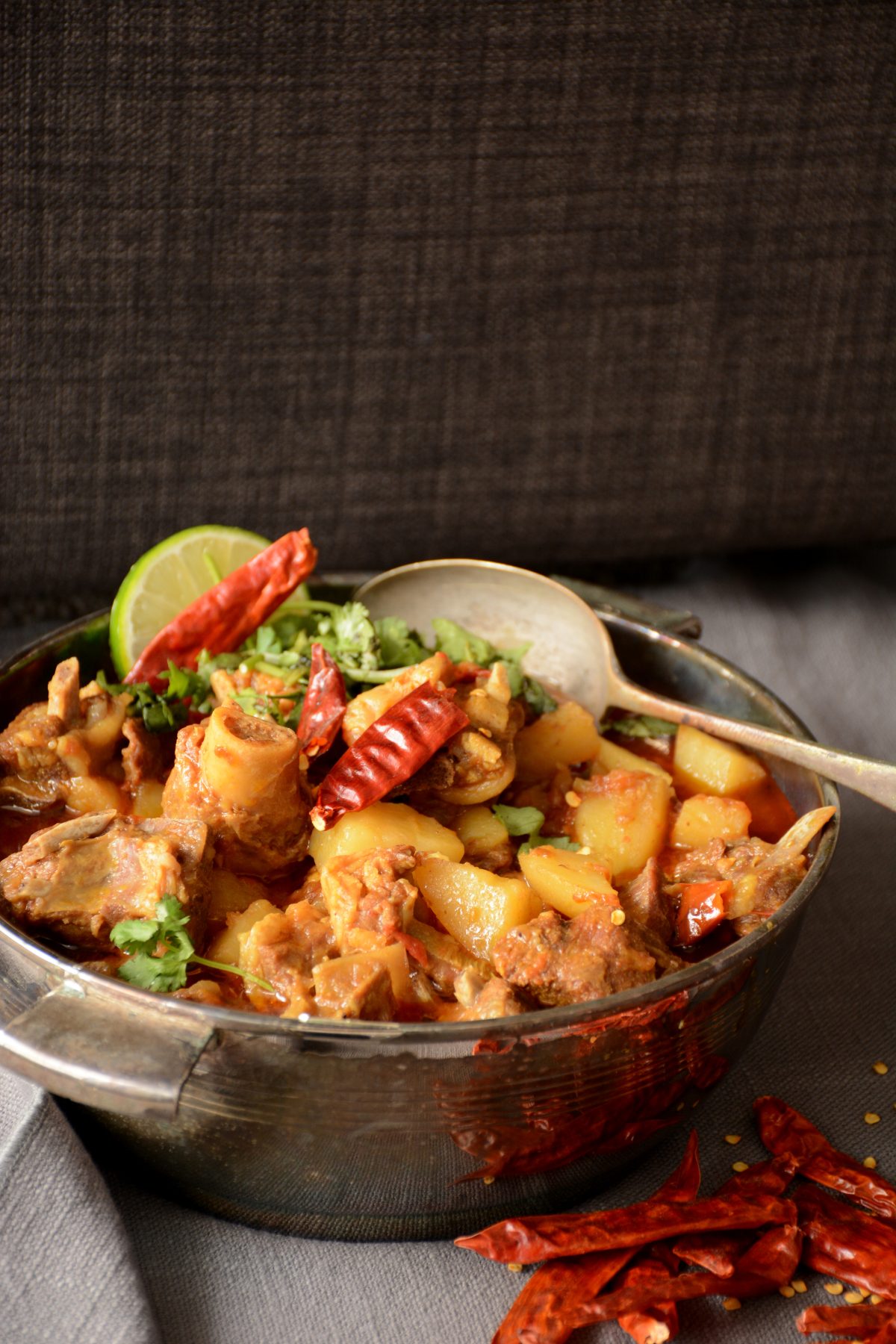 Today owing to the popularity that the vindaloo enjoys, both within and outside India, it is prepared using different meats like beef, mutton etc. My recipe is a tweak of the original and traditional one but using the key ingredients, vinegar and garlic along with an array of spices. A 'cheat' version if you must call it so….
Mildly spiced but with a myriad of flavours bursting in your mouth – this mutton vindaloo recipe is a must try if you are a meat-lover.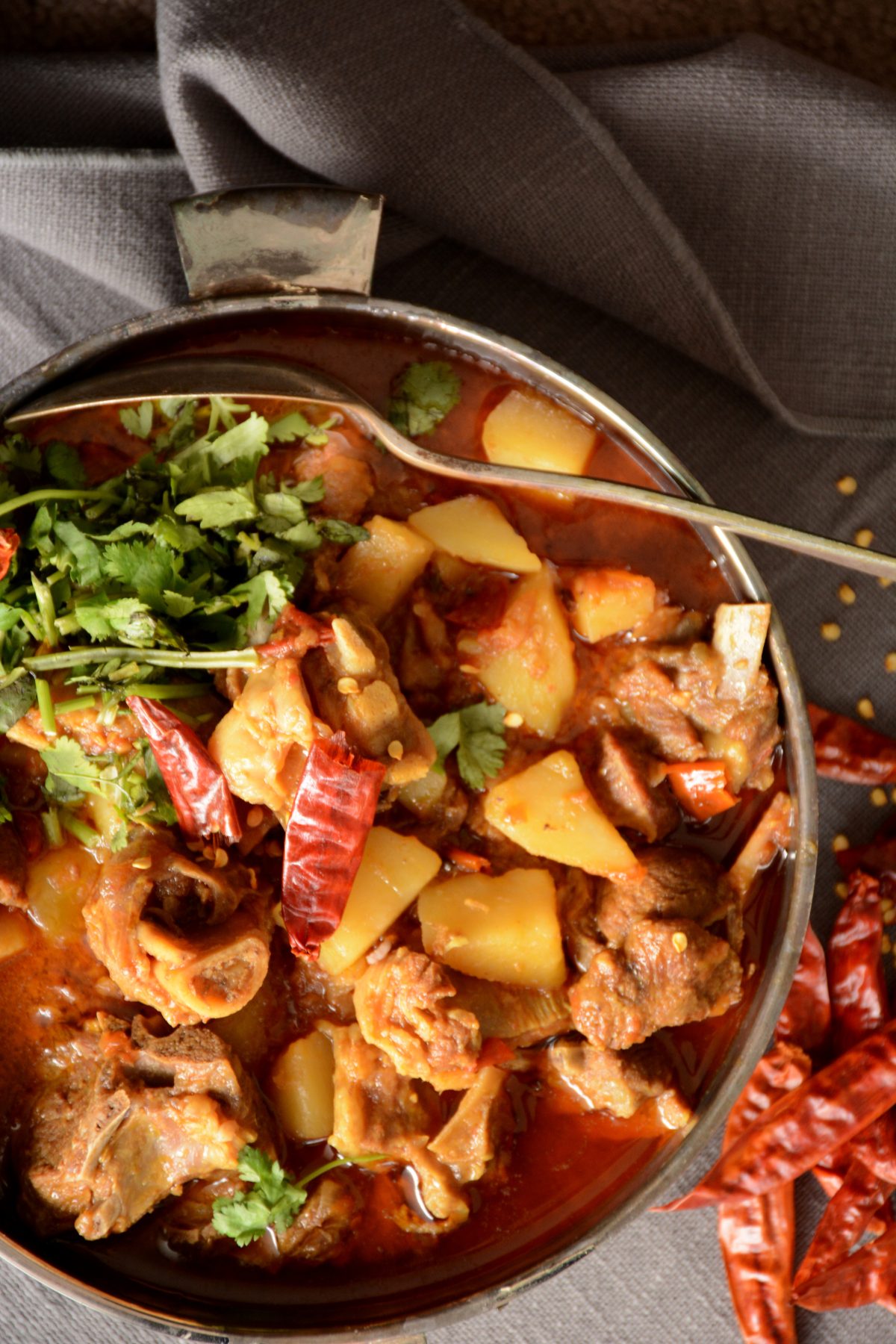 Ingredients:
1. 1 kg mutton (with bones, cut into curry pieces)
2. 2 tbsp ghee
3. 3 onions; finely chopped
4. 1 tbsp ginger paste
5. 1 tbsp garlic paste
6. 1/2 tsp cumin/jeera seeds
7. 7-8 dry red chilli; broken into half (adjust to suit heat preferences)
8. 1 inch cinnamon bark
9. 1/2 tsp garam masala
10. 1/2 tsp fennel/perinjeera seeds
11. salt; to season
12. 1/2 tsp turmeric powder
13. 2 large tomatoes; finely chopped
14. 2 medium potatoes; diced
15. 1 tbsp vinegar
16. Juice of 1/2 lemon
Method:
• Heat ghee in a pressure cooker and sauté the onions till light brown. Then add ginger and garlic and sauté again.
• Next, add cumin, dry red chilli, cinnamon, garam masala, fennel and salt to taste. Saute for another minute and then add the tomatoes. Cook till the tomatoes are completely broken down and turns mushy.
• Add the mutton pieces, season with salt and mix well. Add a dash of vinegar and enough water for gravy. Pressure cook till the mutton is 3/4 ths done; open and add the potatoes. Cook further on medium heat till done. This will also help the gravy to thicken.
• Squeeze some lemon juice and garnish with coriander leaves.