I have eaten this dish a couple of times from dhabas (roadside Indian eateries) and thoroughly enjoyed it each time. Initially, I thought it was just a variation of the regular chana masala but finally, when I got my hands on the recipe, was fascinated to find out that this was a totally different dish.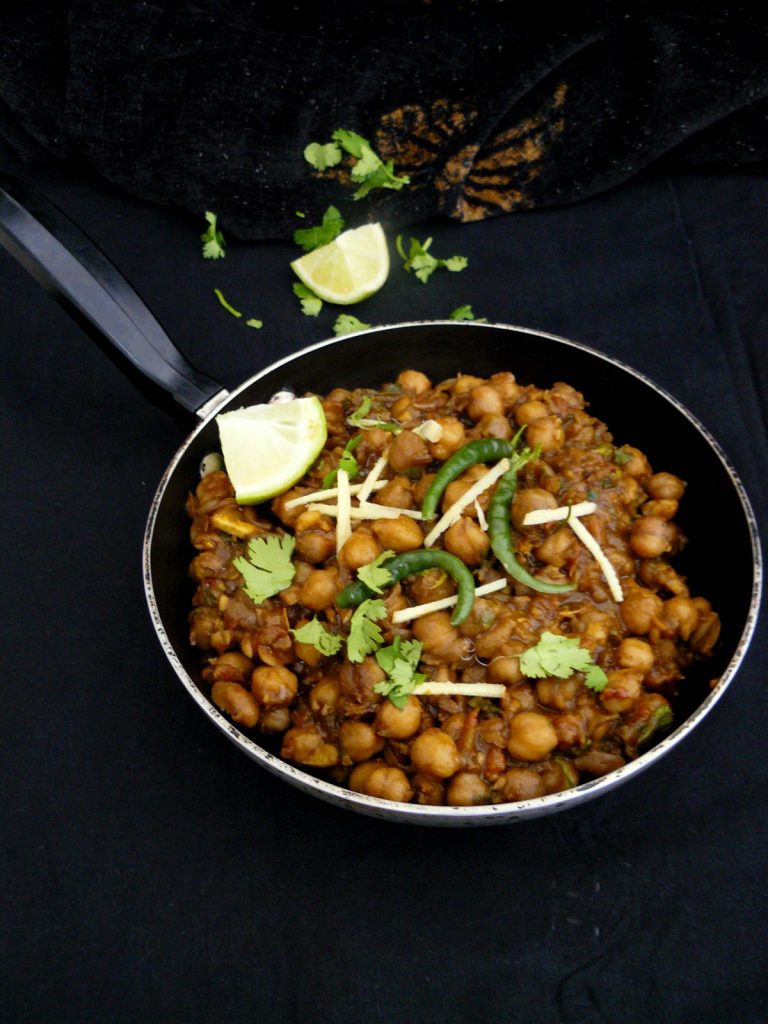 Originally known as Rawalpindi (pindi) chole / chana, as this dish originated in the Rawalpindi province which is a part of present day Pakistan. The two main highlights of this dish are the deep, brown colour of the chickpeas and the use of pomegranate seeds or anardana as known in Hindi.
The best way to achieve the deep brown colour to the dish is by the use of teabags while cooking chickpeas though there are other ways too. I find it much easier to throw in a tea bag – if you think that this can affect the flavour of the dish, you are wrong. The tea lends a deep colour but the flavours are so subtle that you really won't taste any difference. But make sure that you use a regular tea flavour and not any fancy green tea or fruity or herbal ones.
Pindi chole is more of a semi-dry dish. The use of roasted pomegranate seeds and cumin seeds lends an earthy flavour to the dish and a squeeze of lemon at the end helps to lift and lock in all the flavours. A wonderful, mildly spiced yet flavourful chickpea dish, you ought to try out this one.