Every time I think of vindaloo, it is the pristine cool blue beaches of Goa that come to my mind. The 'vindaloo' features high in the list of Indian curries that have made a mark in the Western world. This is essentially an Anglo-Indian dish made famous from the Goan shores and is an adaptation of the Portugese dish 'carne de vinha d'alhos' (a famous meat preparation using garlic and wine as the main ingredients). The wine got replaced with the vinegar for the sourness and a range of spices were added to make the dish more flavourful and appealing to the Indian tastebuds.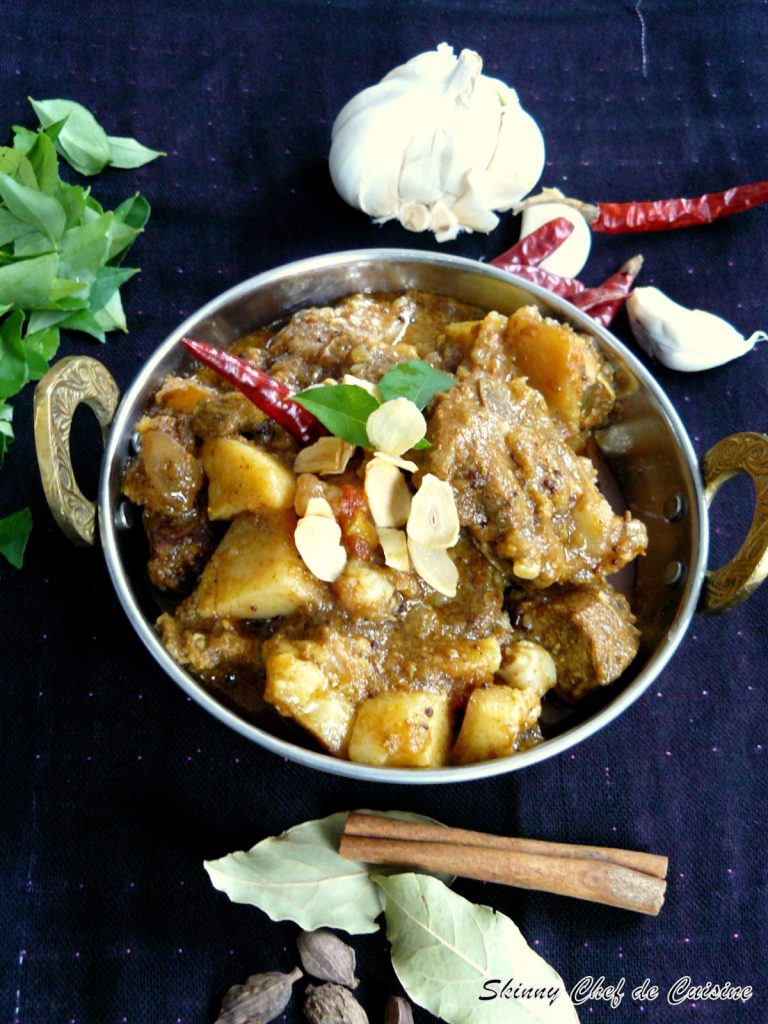 I have visited Goa once with family but really did not get to sample much of the traditional Goan fare. The fact is that I hardly knew or researched about the best restaurants or places to eat before leaving, so pretty much had all the meals from the restaurants surrounding the resort we stayed at. I really do want to visit Goa once more just for the food because I am not really a 'beach' person otherwise.

But I do get reminded of the trip everyday while in my kitchen because of these two cute magnets that I picked up while touring the place.
Now, if you have skimmed through my fb page (not updated on my blog yet), there is a lamb vindaloo recipe already listed. That recipe is a great one and guarantees me amazing results every time but is a tweak of this original and traditional one. I picked up this one from a brand new but very dear friend, Sareetha. Must say, I have won quite a few hearts with this dish by now, including hard core Aussies.
Getting the spice marinade right is the most crucial step of this dish – and trust me, it is worthwhile to let the meat soak up in the spices overnight. This is quite a technical dish but definitely not as hard as it seems to be. And believe me; it is definitely worth a try. So let's get cooking – pork vindaloo.

Note – If you do not eat pork, try this out with any meat that you like; the only thing is to adjust the cooking time accordingly.