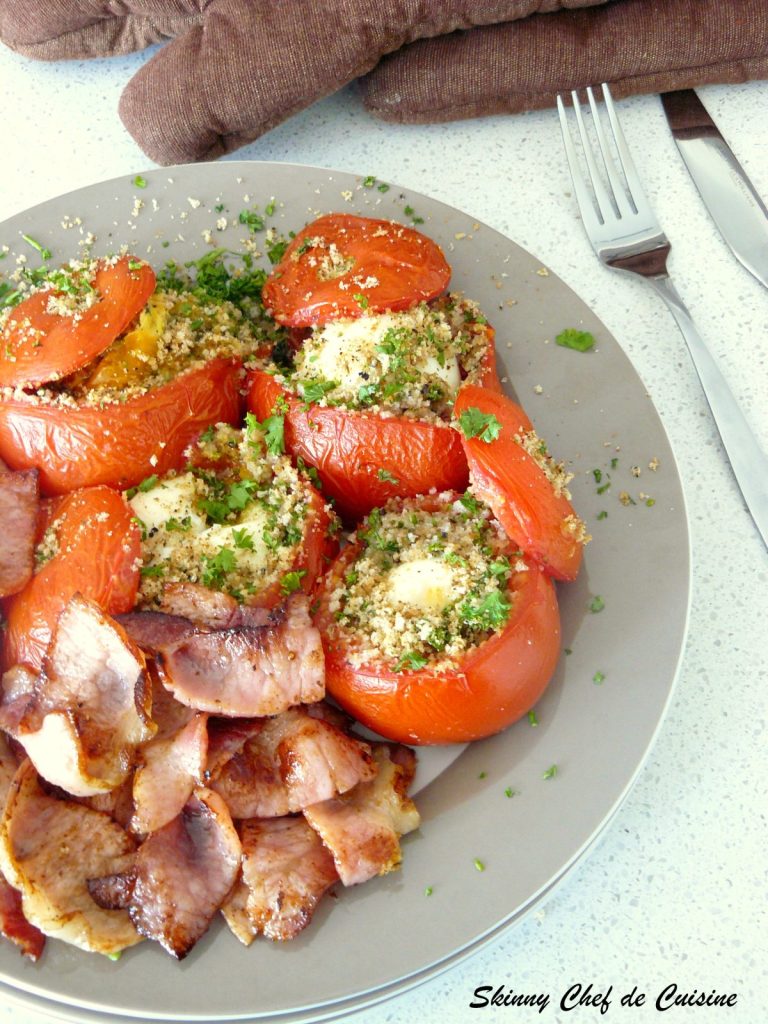 When I saw this recipe in the cookbook, Tortoises and Tumbleweeds (Journey through an African kitchen), I knew I had to try it out for 2 reasons. It was such a colourful looking dish and it is an English classic.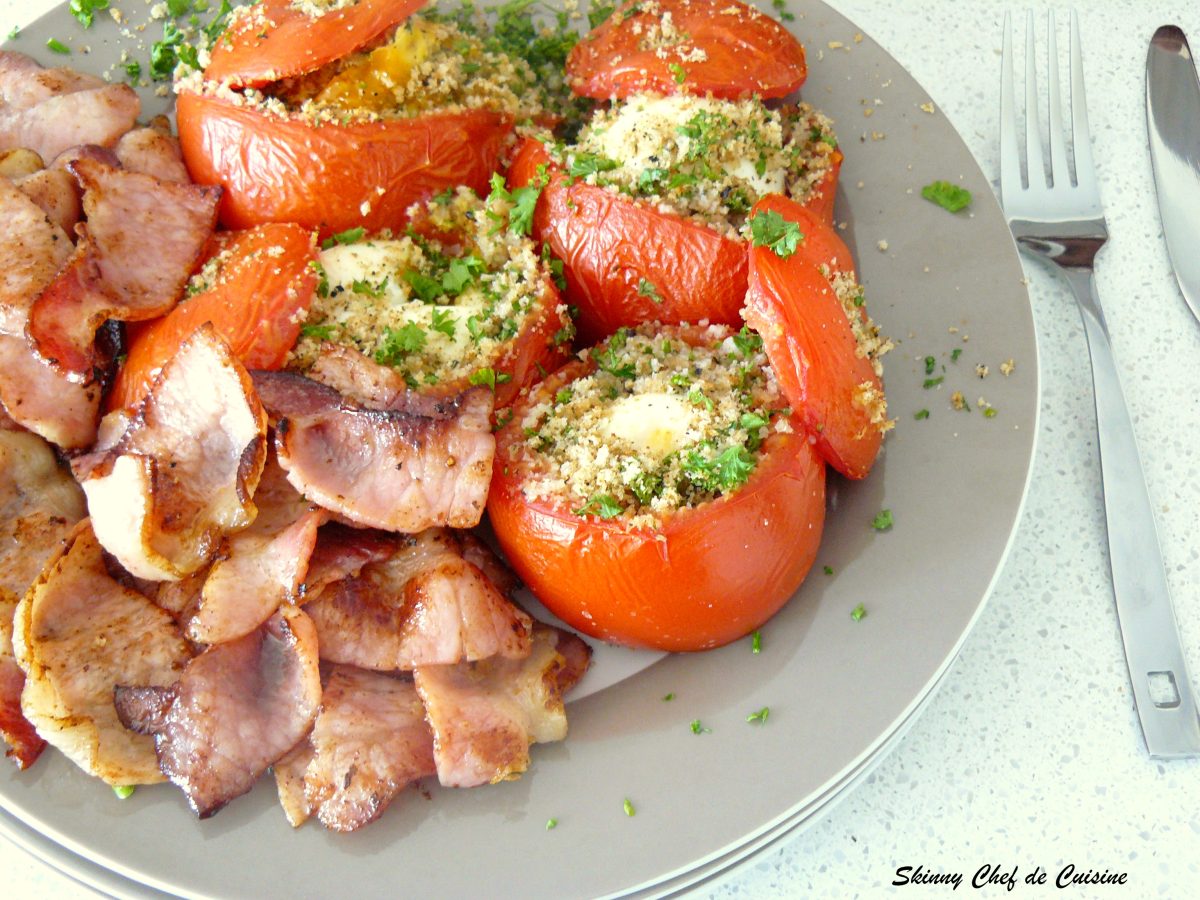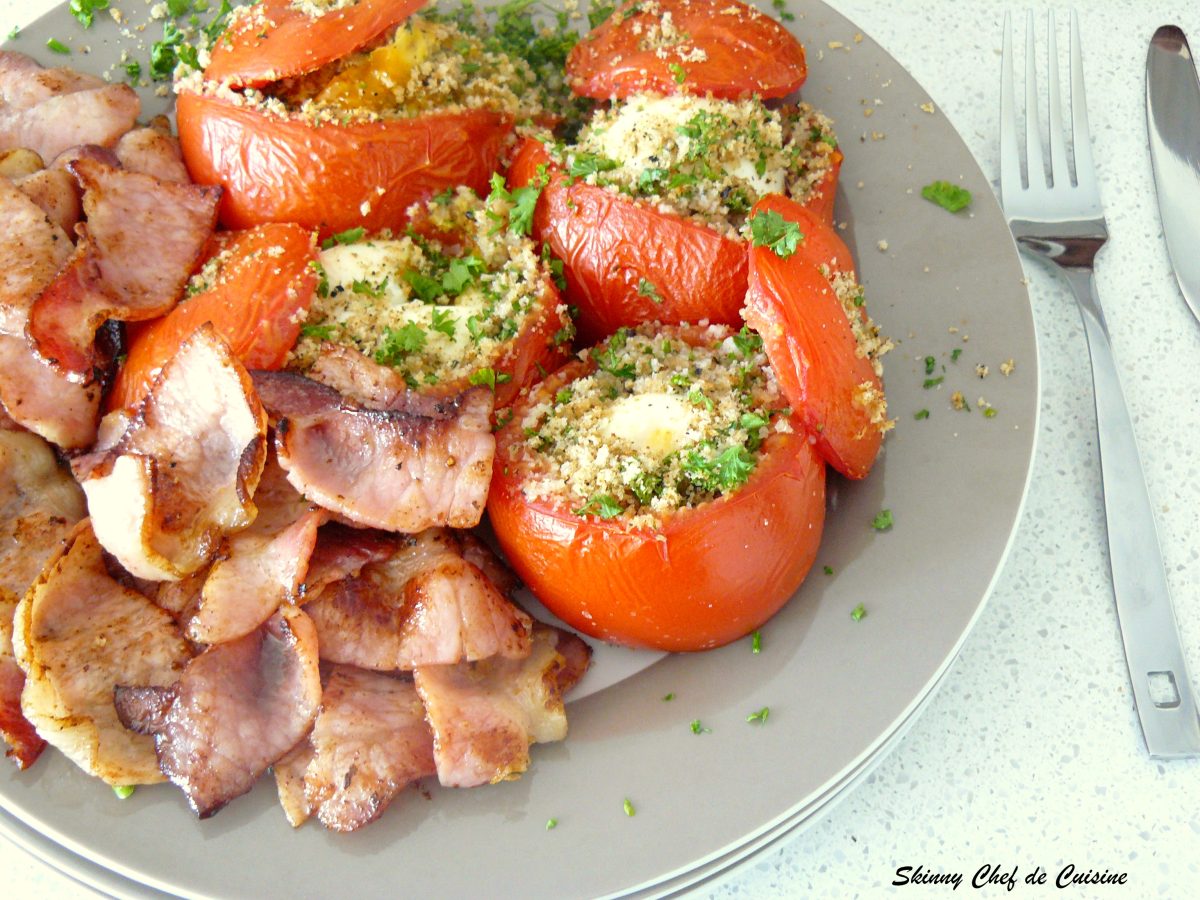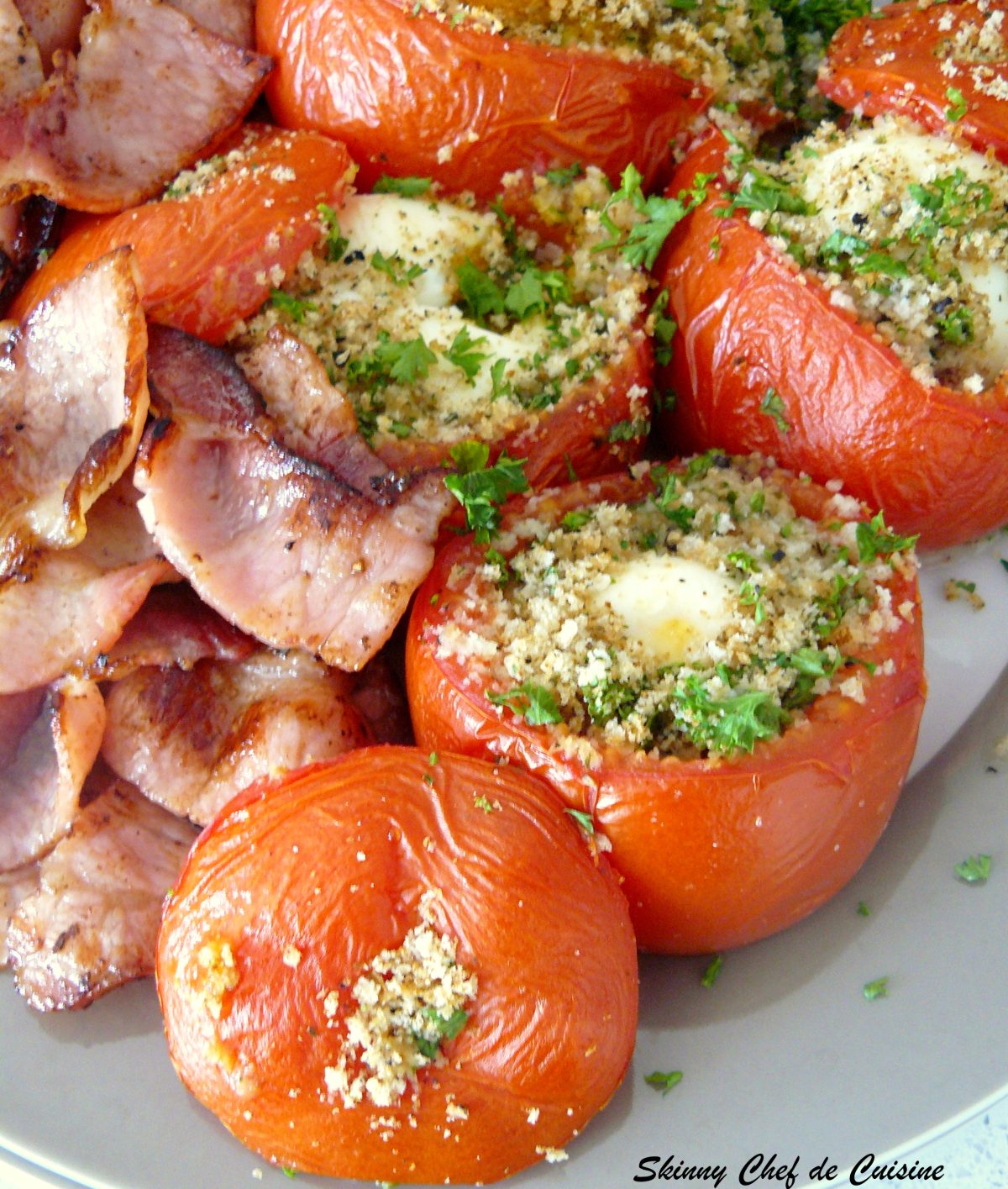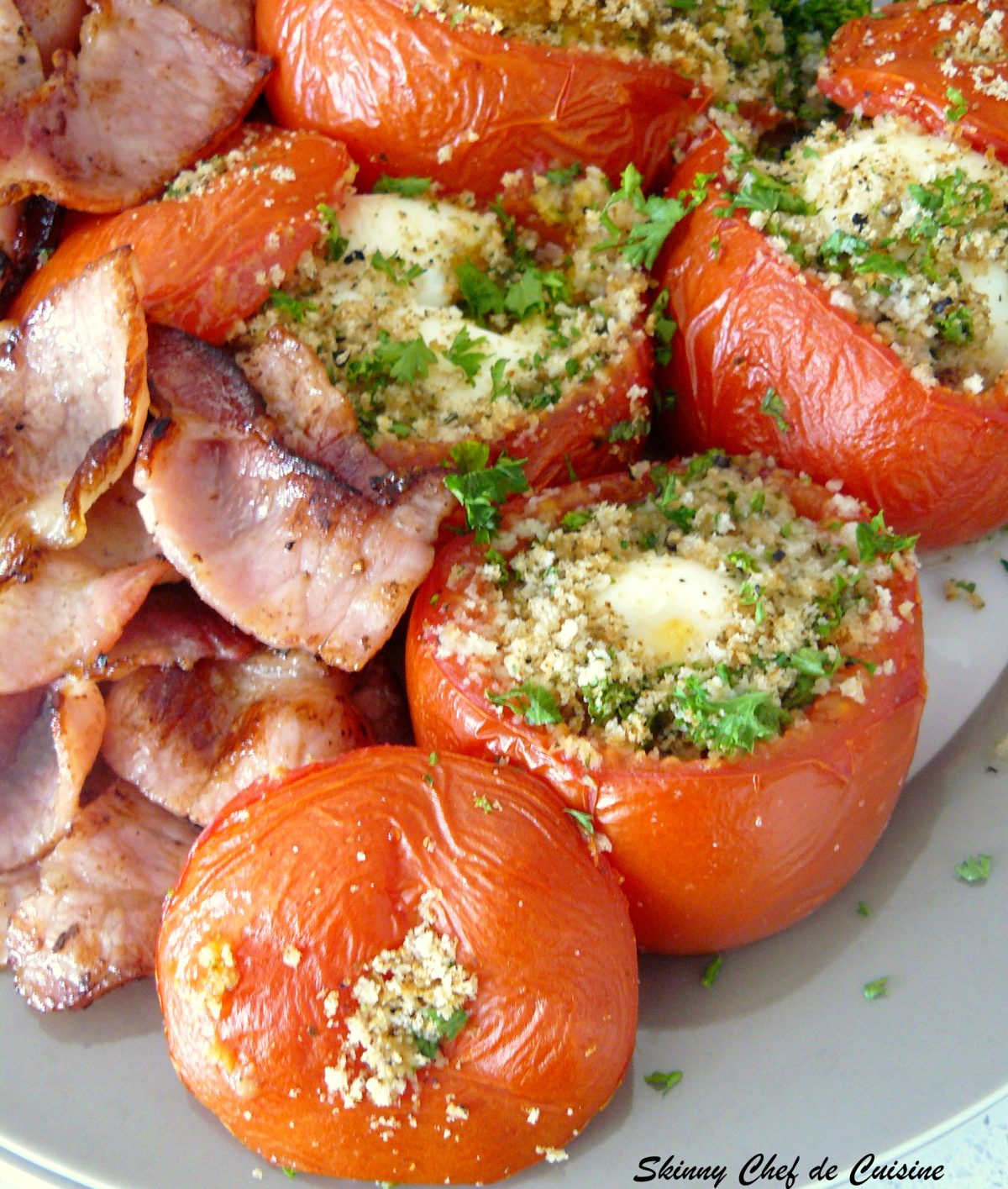 According to the author, this dish is an interpretation of the classic egg, tomato, bacon without which the British cannot really start their day. In the 1930s and 40s, during the times of the Colonial rule in South Africa, this was the dish that the British travelers and officers ate before starting out for a wild safari.

'Eggs in tomatoes' may look complicated but believe me, it is really simple. A bit of prep work, but the result is an amazing looking dish loaded with classic English flavours. For me, it has become the perfect English breakfast.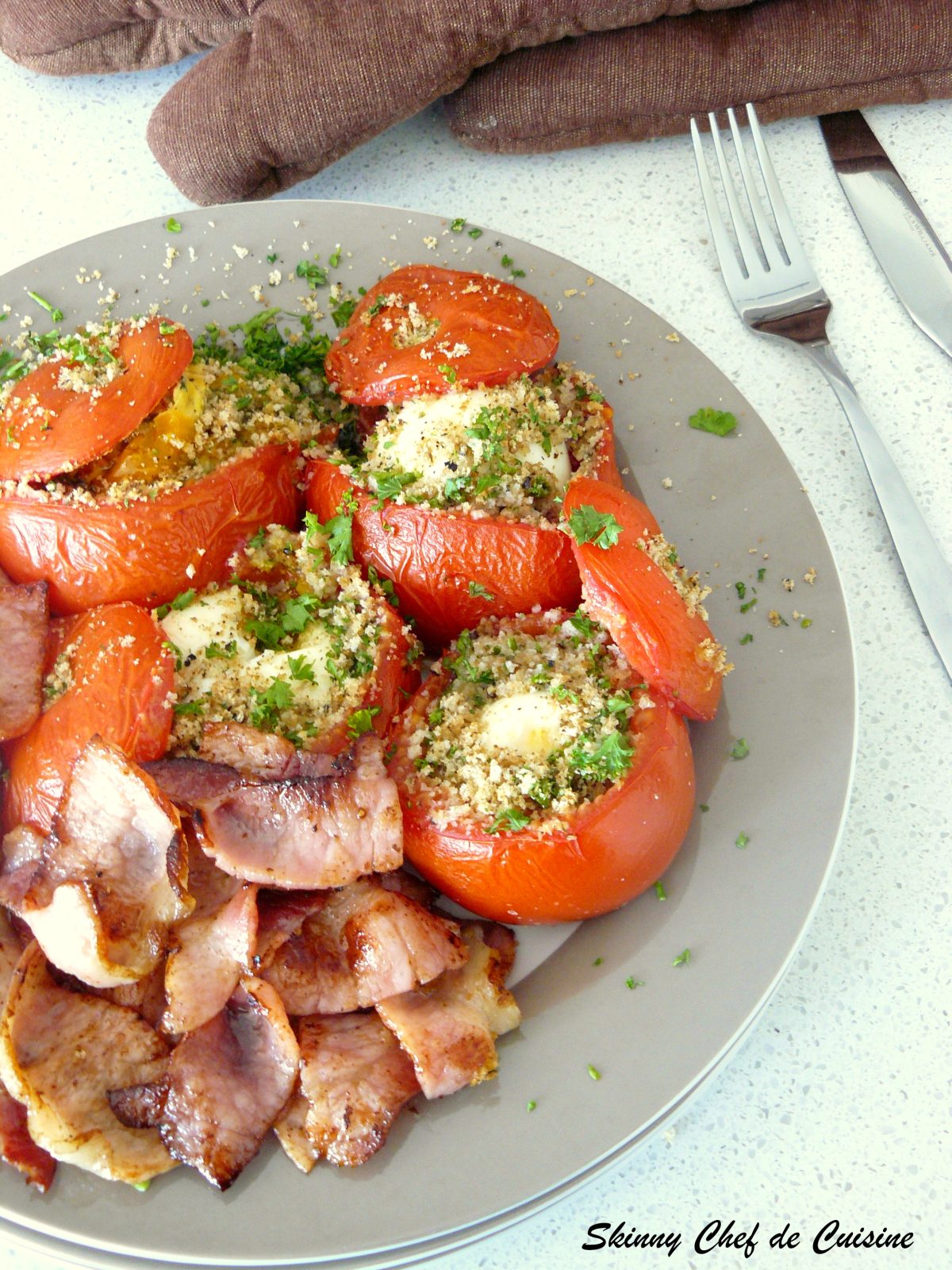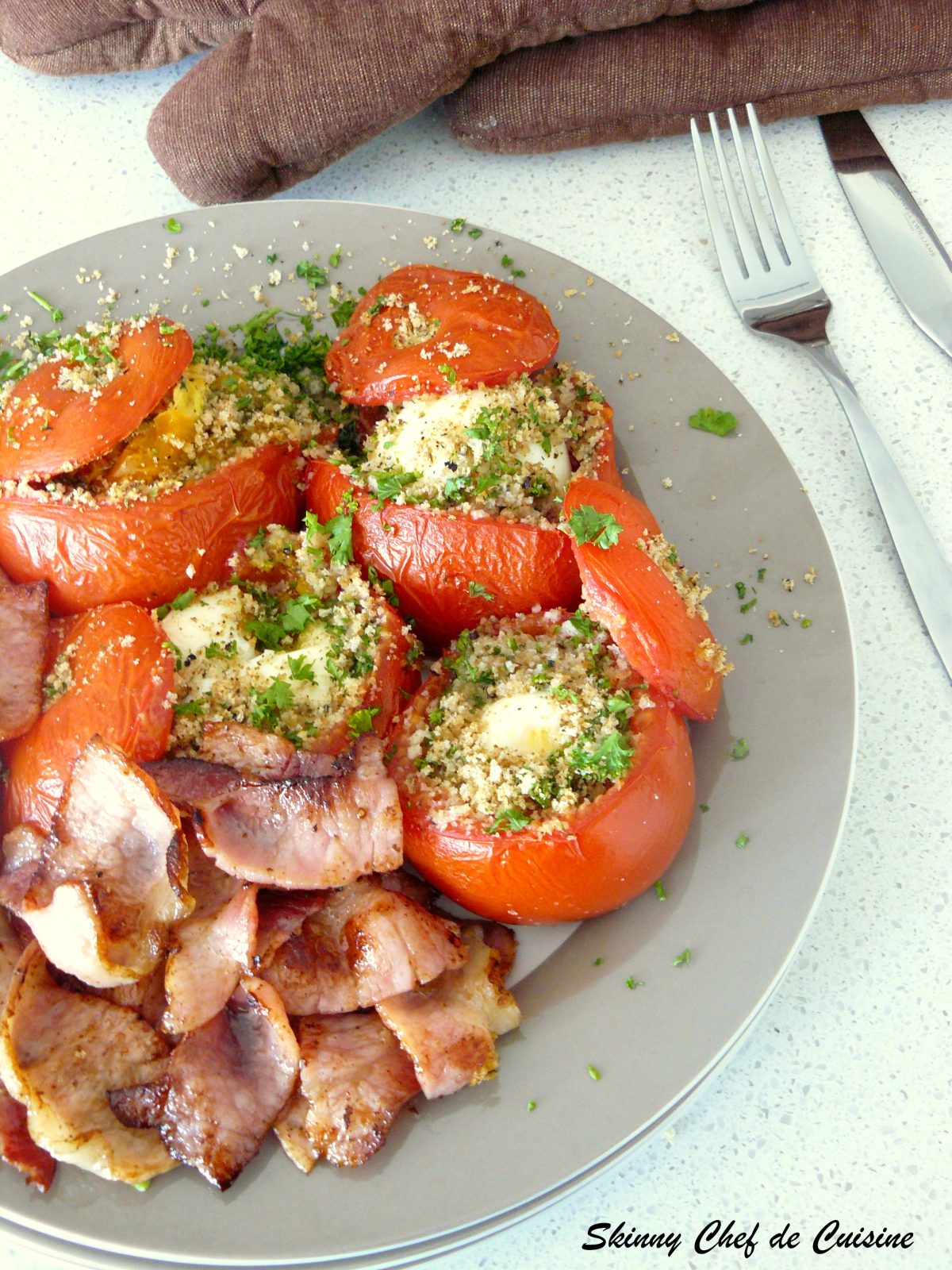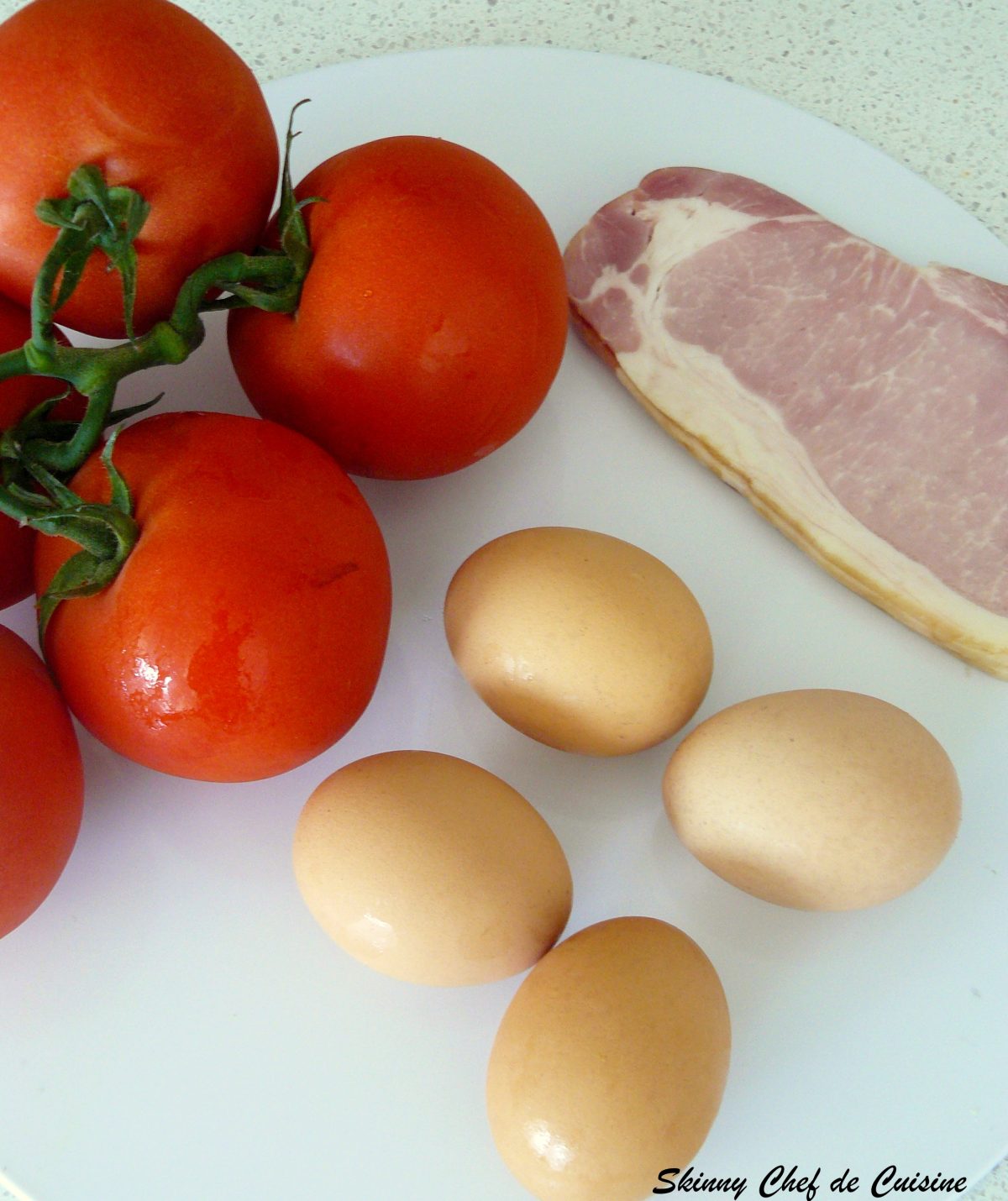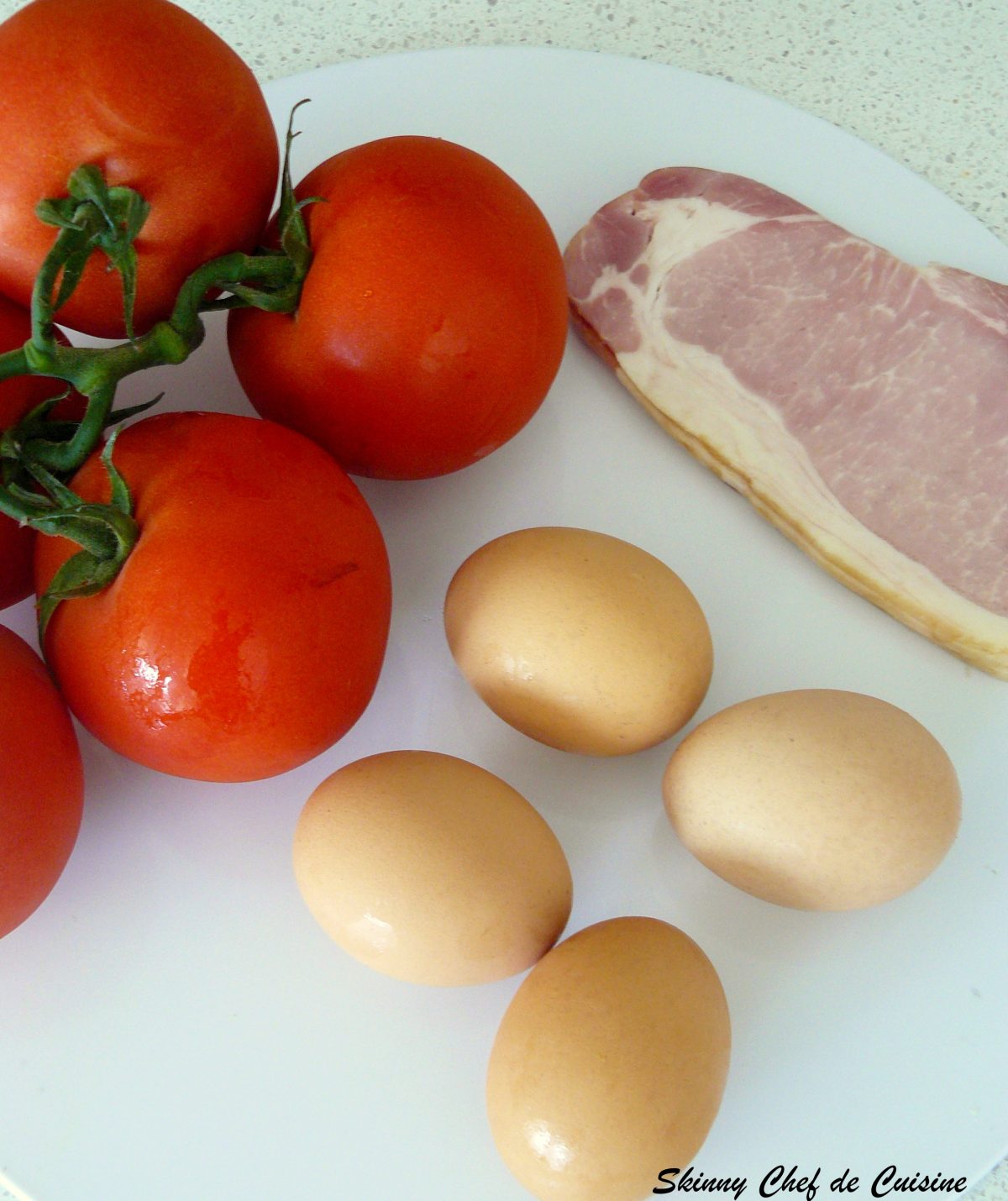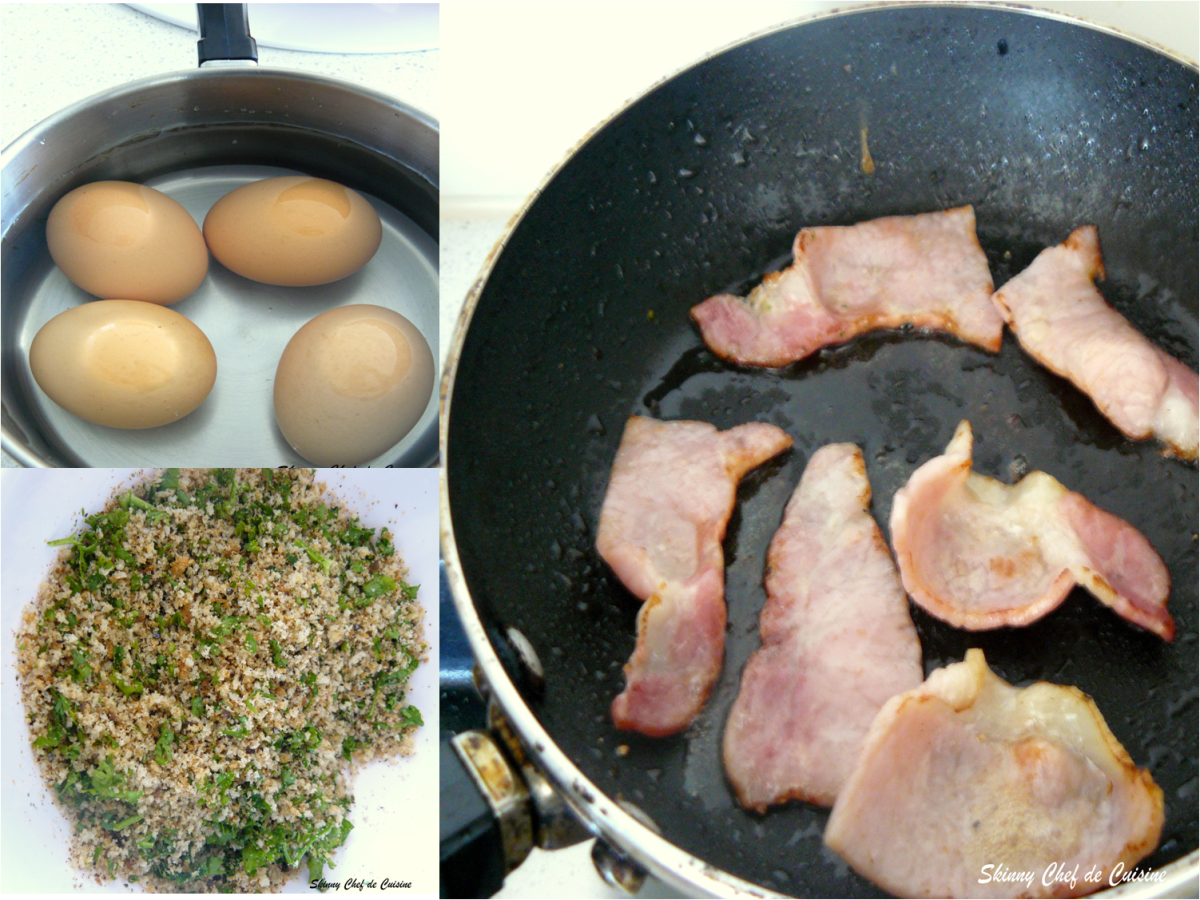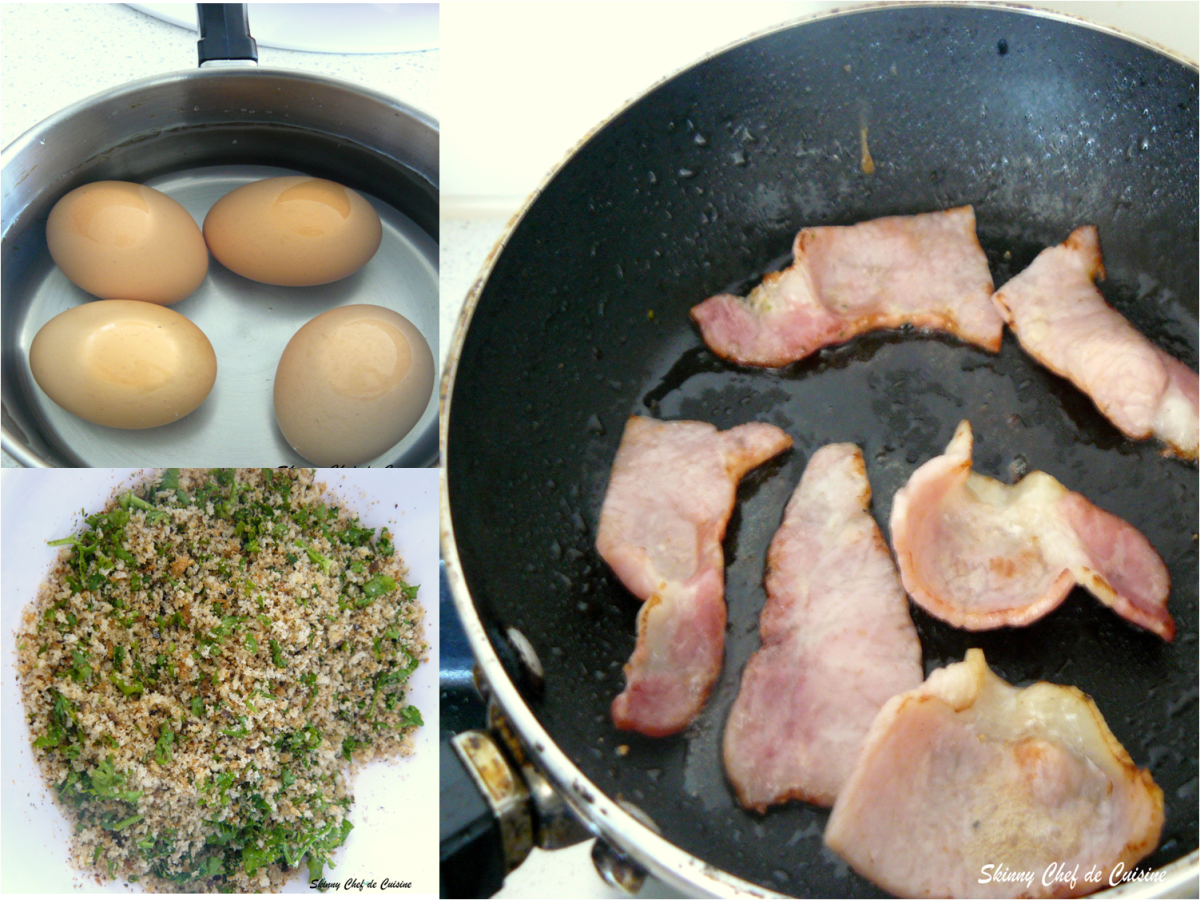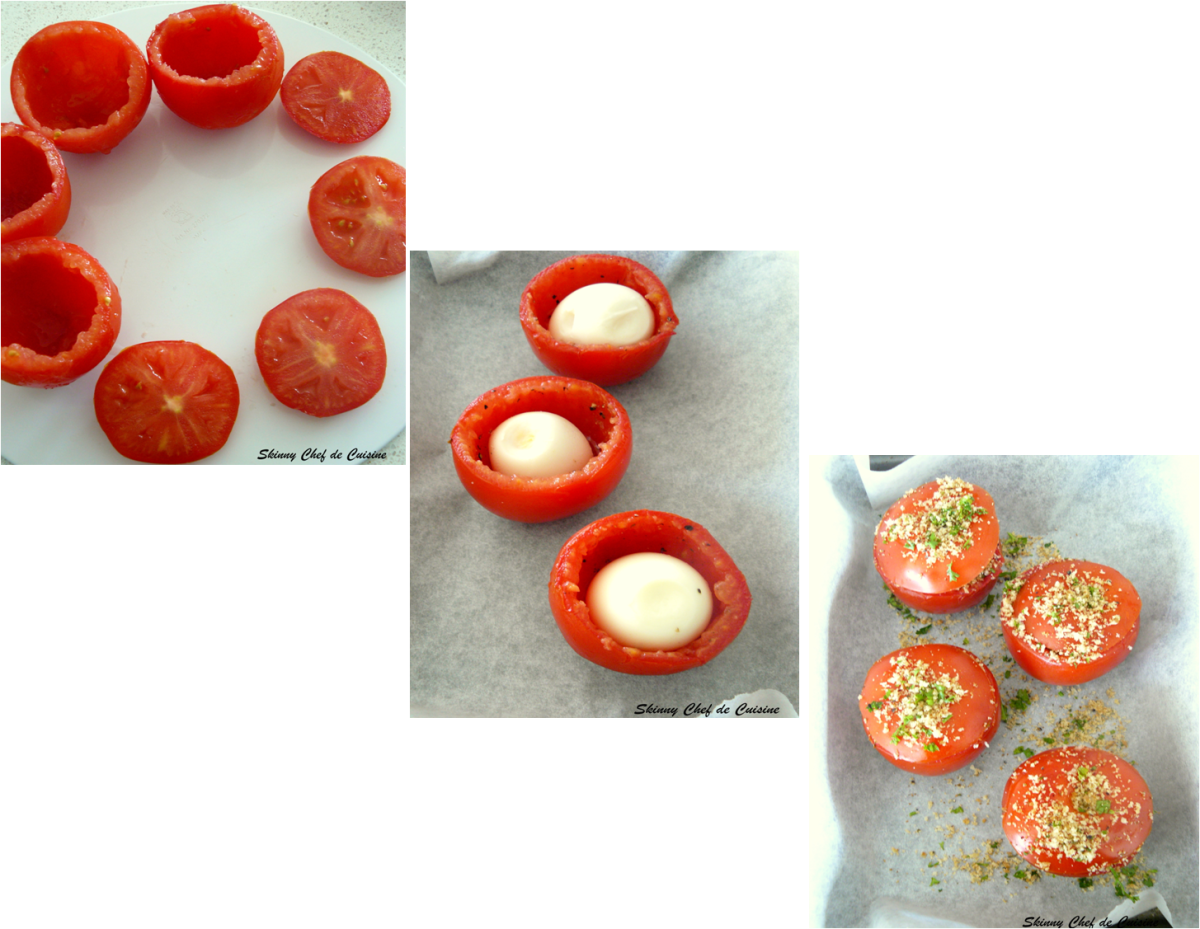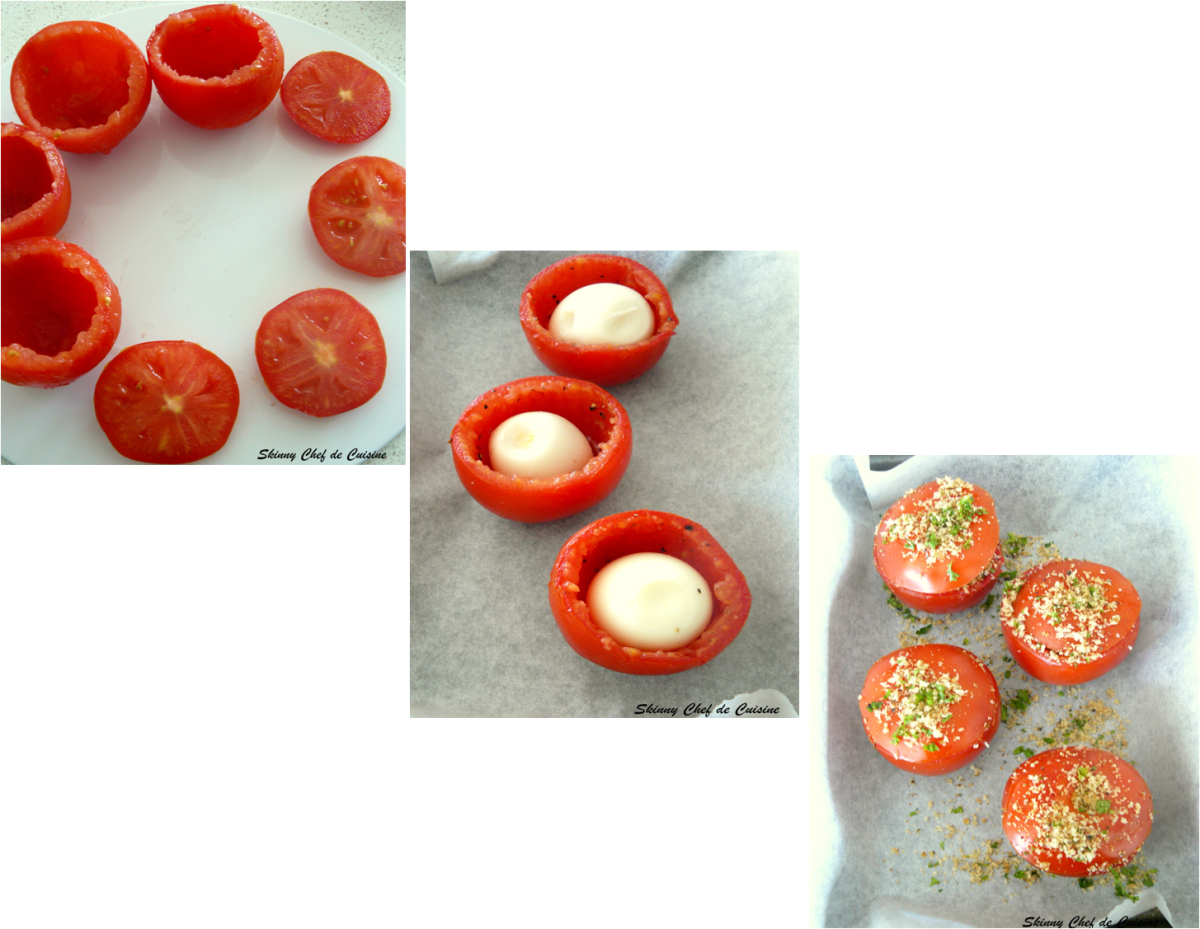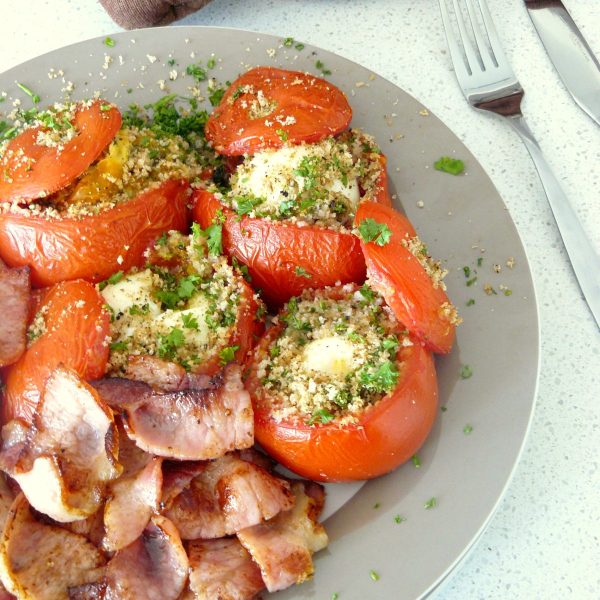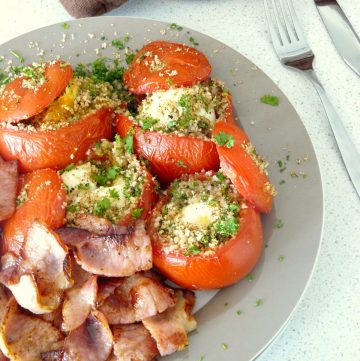 Print Recipe
Eggs in Tomatoes
Ingredients
Large red tomatoes

ripe but firm – 4

Salt – to season

Freshly ground black pepper – to season

Eggs – 4

Breadcrumbs – 250ml

Parsley – 30ml

finely chopped

Rindless bacon – 8 rashers

Vegetable oil
Instructions
Cut a neat slice off the top of the tomatoes and remove the pith and seeds. Season the cavities well with salt and pepper. Leave upside down to drain excess water; this allows the tomatoes to hold shape while baking.

Soft-boil the eggs. The best way to ensure soft boiled eggs is to place it in cold water. Bring to boil and let boil for exactly 1 minute. Switch off heat and let stand for 2 minutes. Remove shell afterwards.

Pre-heat the oven to 200°C. Place the eggs inside the tomatoes and line in a baking tray.

Mix bread crumbs with parsley; season with salt and black pepper. Sprinkle this on top of each tomato and then close with the tomato 'lids'.

Bake in oven for 8 – 10 minutes.

Meanwhile, fry the bacon rashers in vegetable oil.

Serve the eggs in tomatoes with bacon piping hot.

Eat!