When I saw this recipe in the cookbook, Tortoises and Tumbleweeds (Journey through an African kitchen), I knew I had to try it out for 2 reasons. It was such a colourful looking dish and it is an English classic.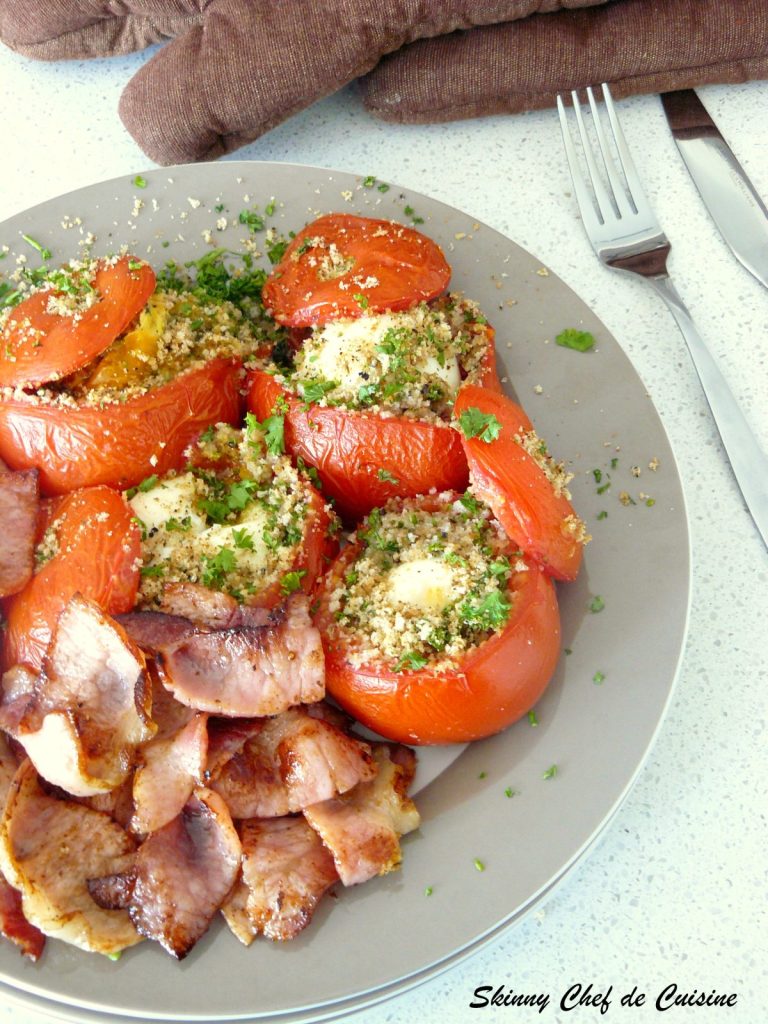 According to the author, this dish is an interpretation of the classic egg, tomato, bacon without which the British cannot really start their day. In the 1930s and 40s, during the times of the Colonial rule in South Africa, this was the dish that the British travelers and officers ate before starting out for a wild safari.

'Eggs in tomatoes' may look complicated but believe me, it is really simple. A bit of prep work, but the result is an amazing looking dish loaded with classic English flavours. For me, it has become the perfect English breakfast.