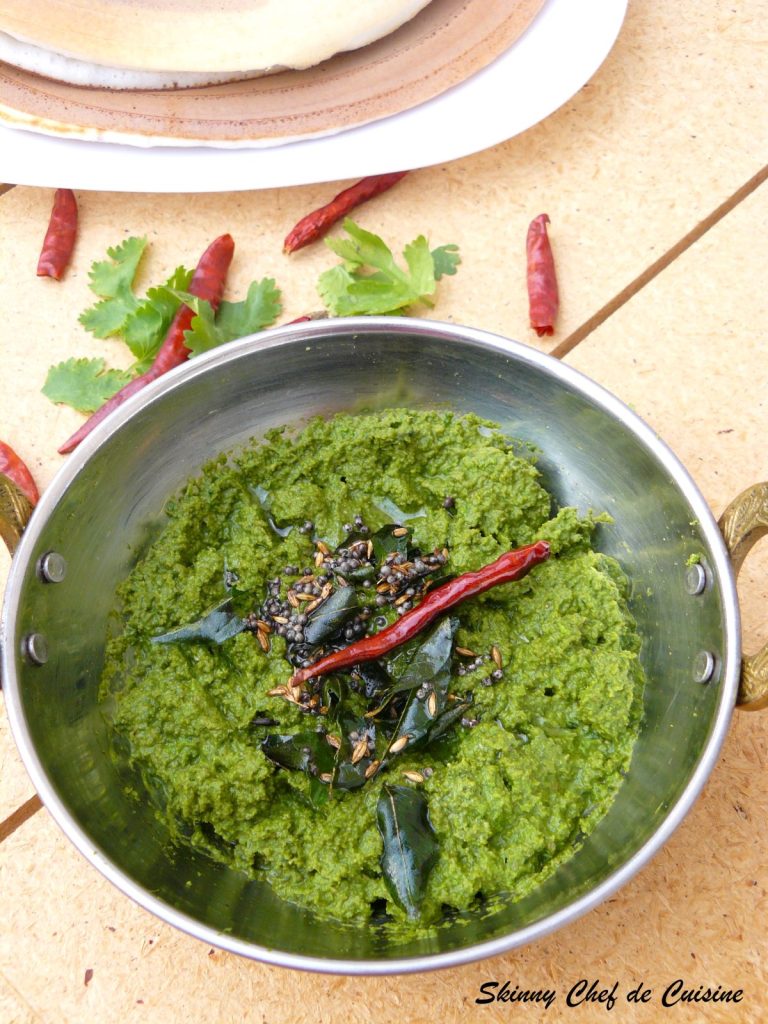 The Western world has dips, India has chutneys!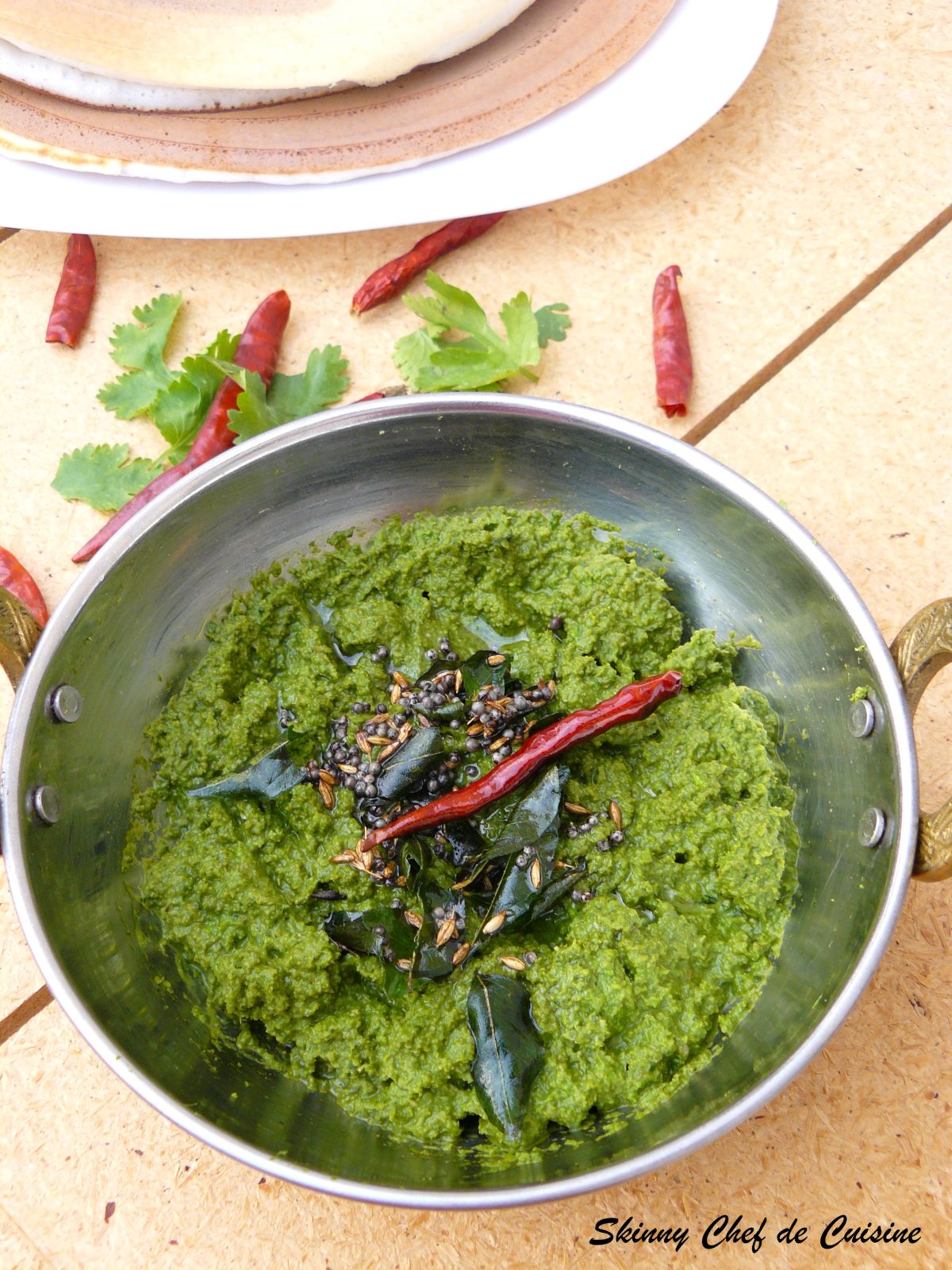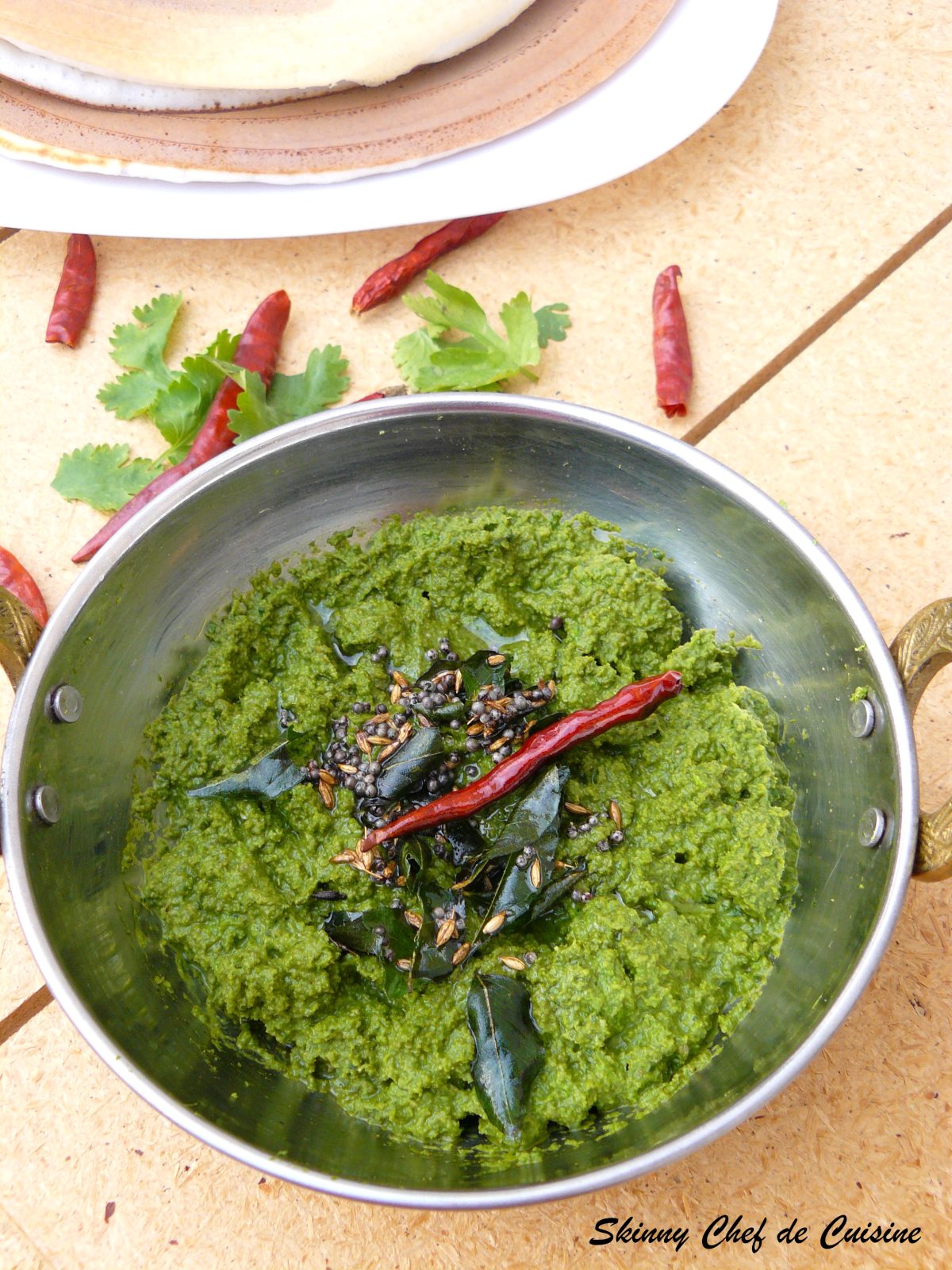 If you decide to make and savor all the chutneys that are prepared across India, you would need more than a lifetime; there is so much variety. And today, thanks to global culinary fusion, chutneys are becoming dips and vice versa.

This coriander coconut chutney is a good example of that. You could use it as a chutney for dosas, idlis, parathas or use it like a dip with crackers or steamed veggies. I prefer not to use tempering if using as a dip though.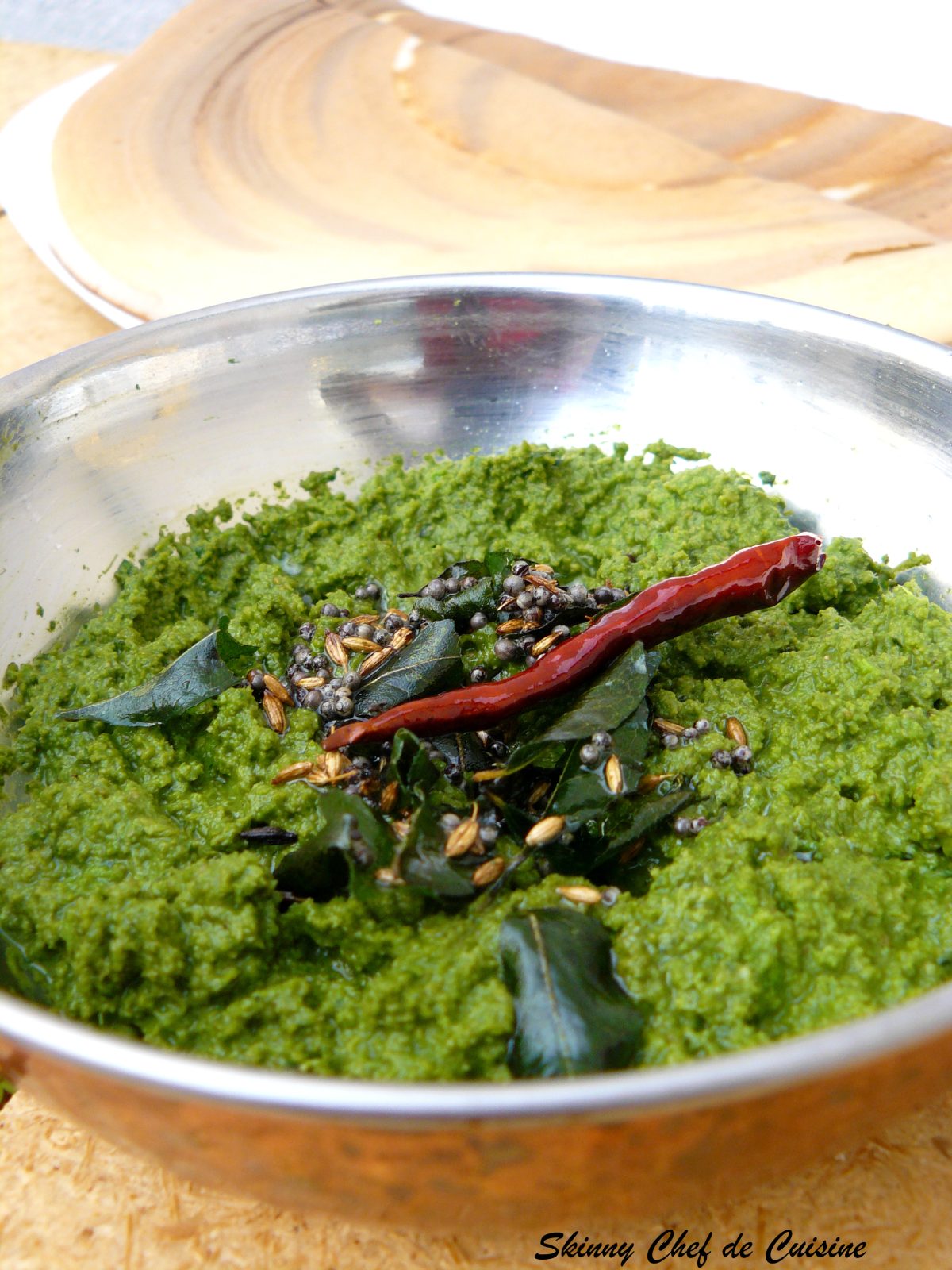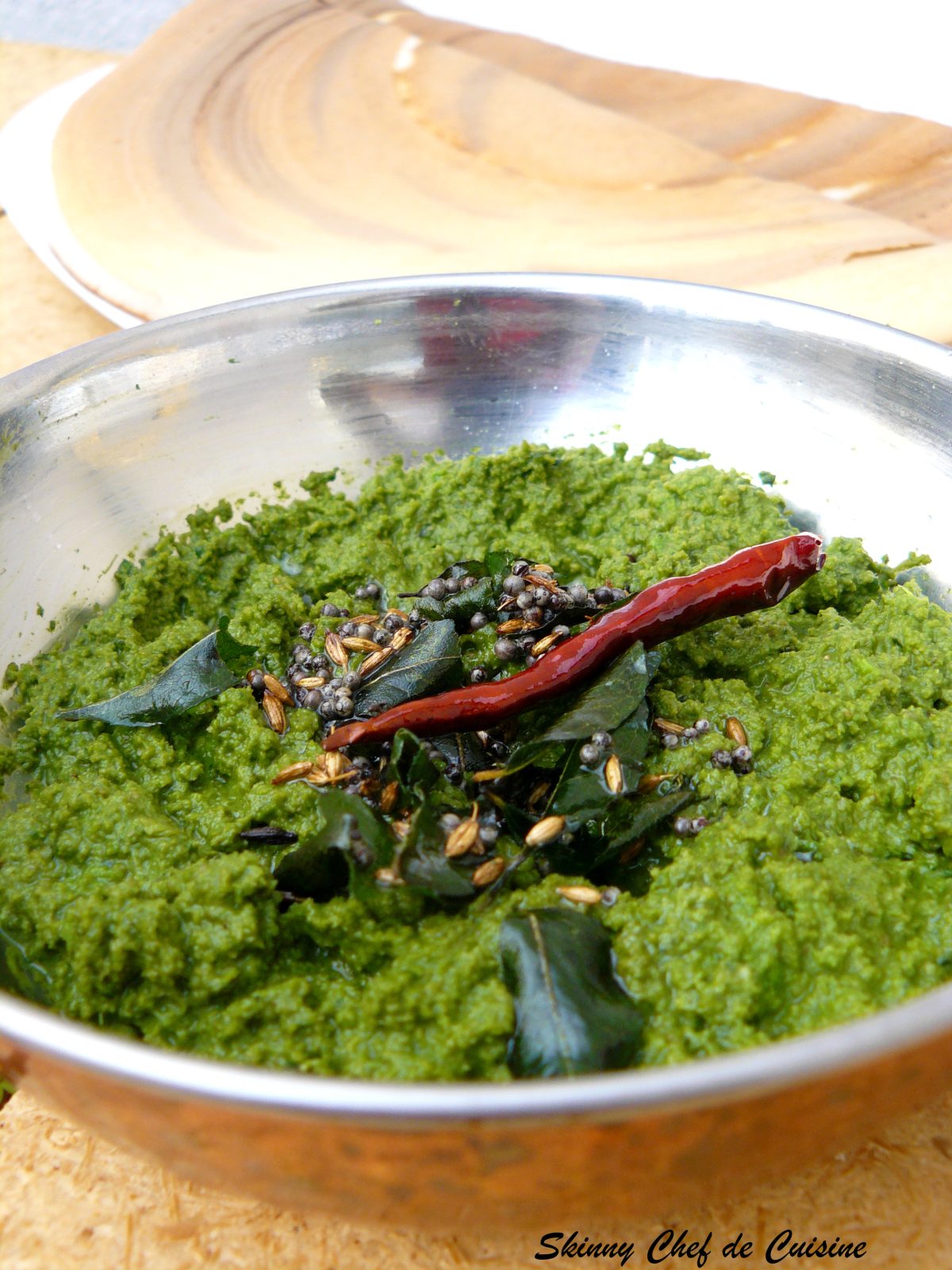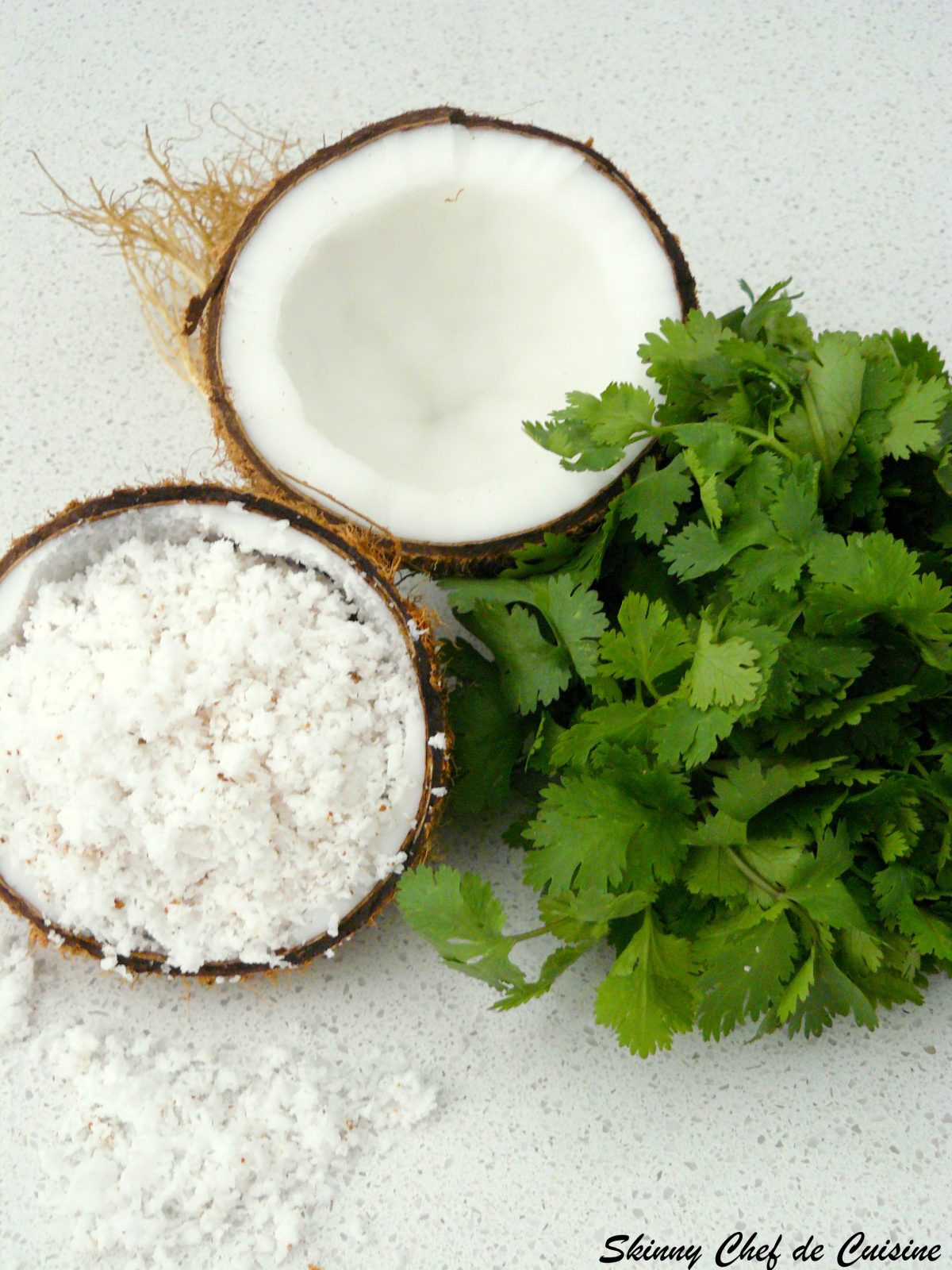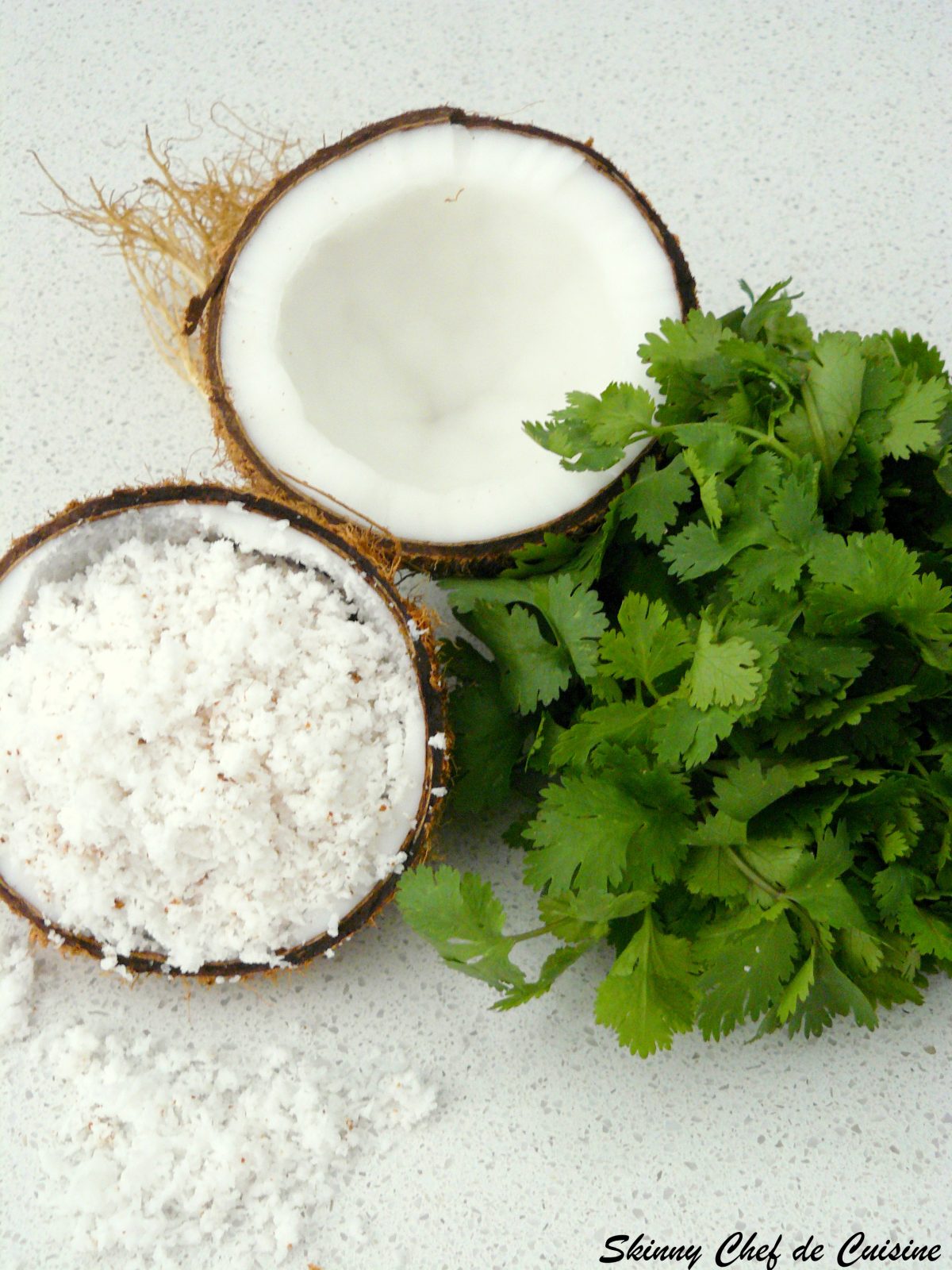 A very simple and classic chutney, the main flavours are fresh coriander and coconut. The sweetness of the coconut perfectly balances the earthy, vibrant freshness of the coriander leaves. I love coriander and hence went a little overboard with its use, hence the bright green colour. But if you wish, reduce the amount of coriander and you get a very coconuty light green chutney.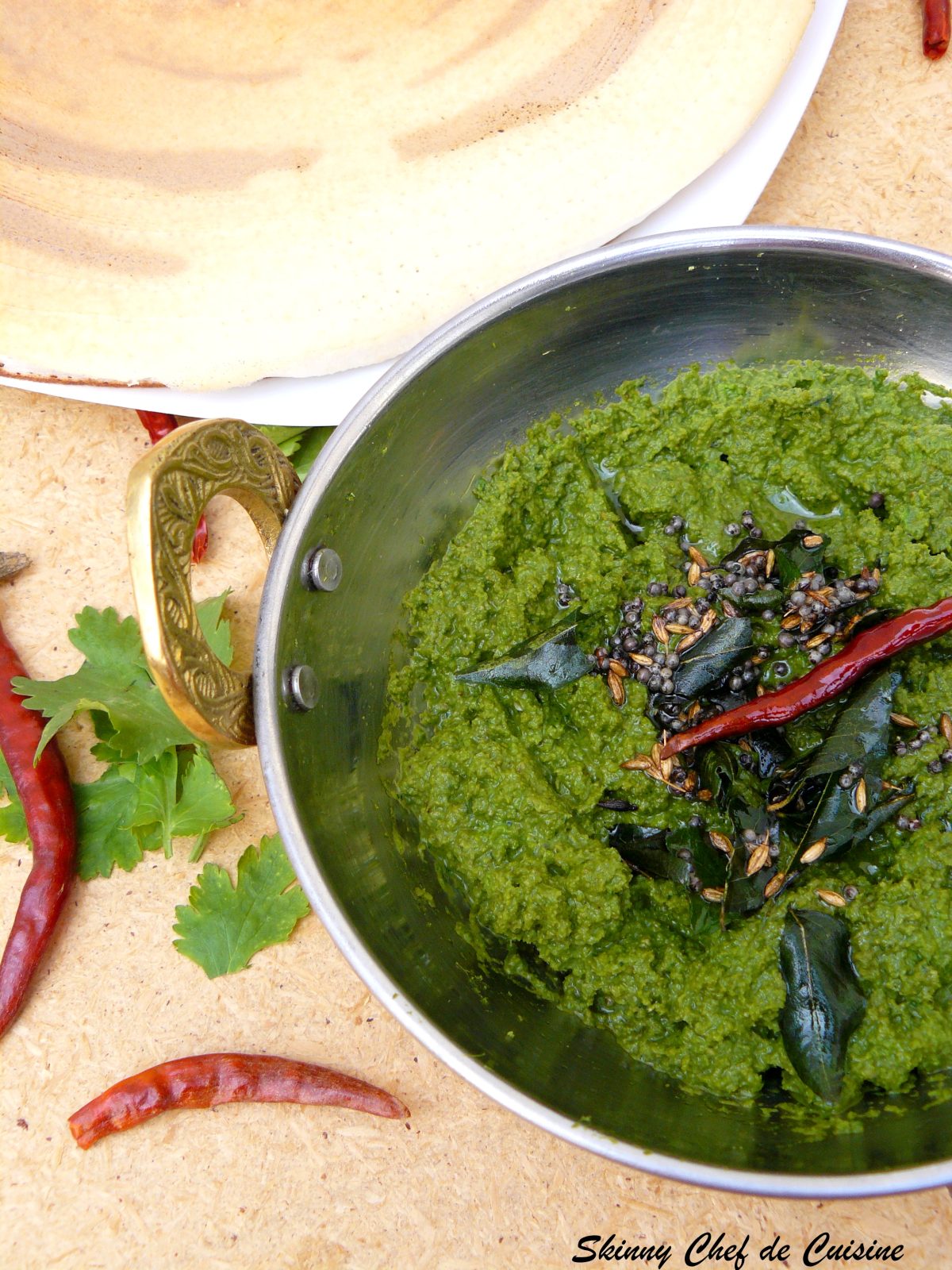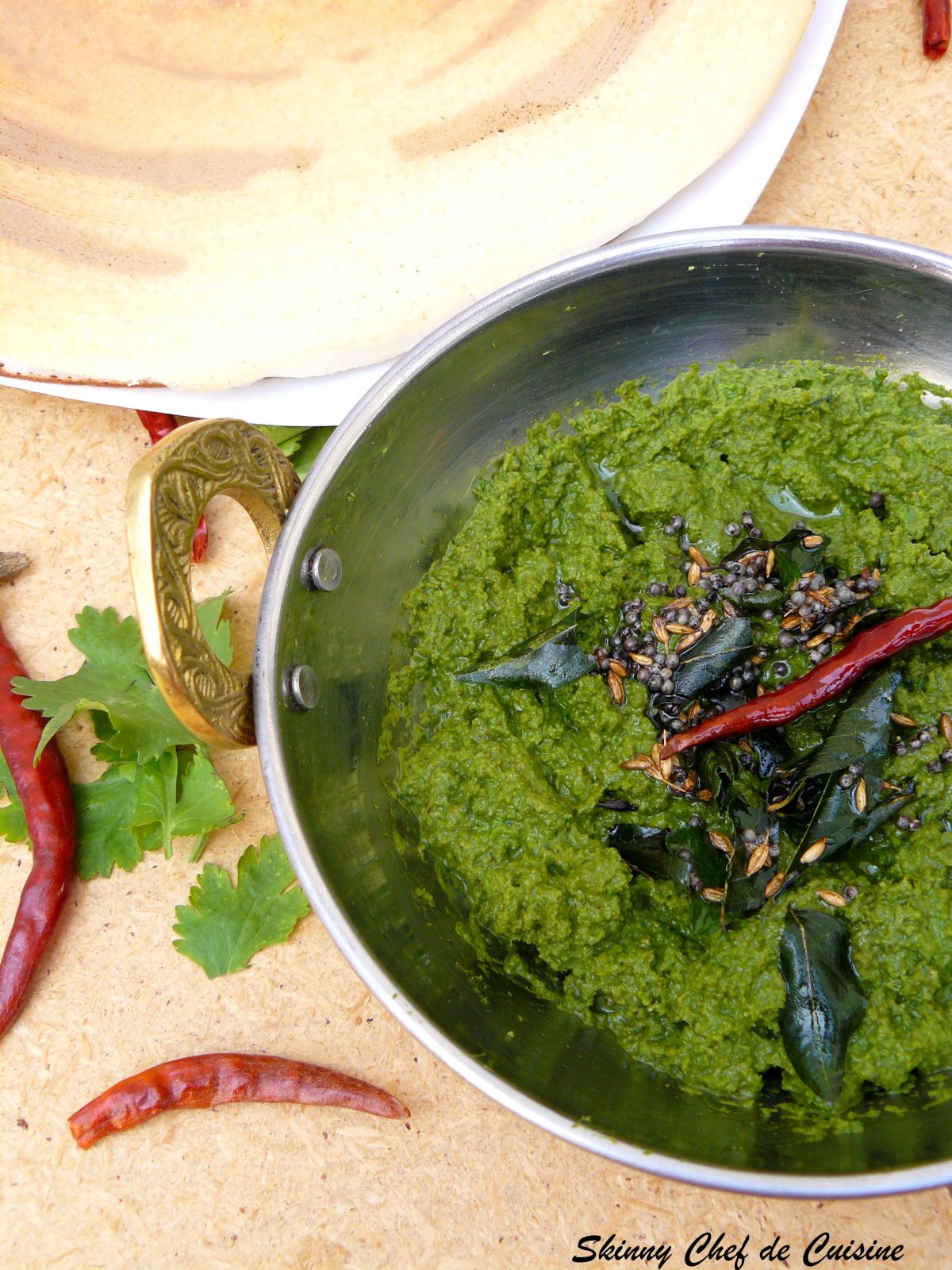 Recipe Courtesy: www.archanaskitchen.com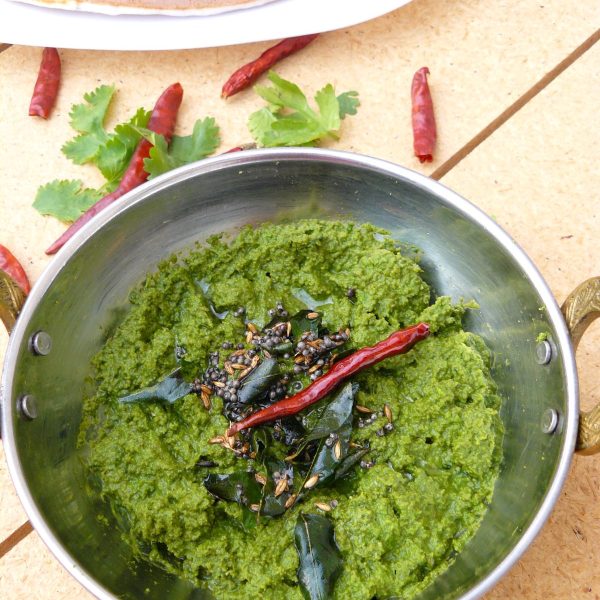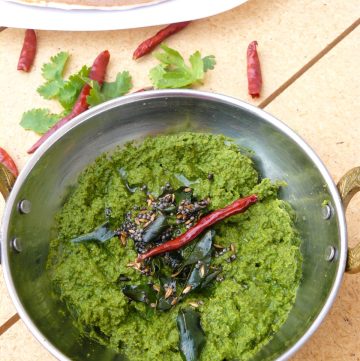 Print Recipe
Coriander Coconut Chutney
Ingredients
Grated coconut – 100 gms

Fresh coriander leaves – 150 gms

Green chilli – 1

chopped

Ginger – a small knob

chopped

Cumin/jeera seeds – ½ tsp

Salt – to taste

Lemon juice – to taste

To temper:

Mustard seeds – ¼ tsp

Curry leaves – 4-5

Dry red chilli – 2

Cumin seeds – ¼ tsp

Vegetable oil – 1 tbsp
Instructions
Using a blender or food processor, grind the coriander leaves, coconut, green chilli, ginger, cumin seeds and salt to a smooth consistency.

Remove to a bowl and squeeze in lemon juice to adjust taste.

Add a tempering made from mustard seeds, curry leaves and dry red chilli over the top and mix just before serving.
Notes
As mentioned above, you can leave out the tempering step if you are using this chutney as a dip or spread.