The Western world has dips, India has chutneys!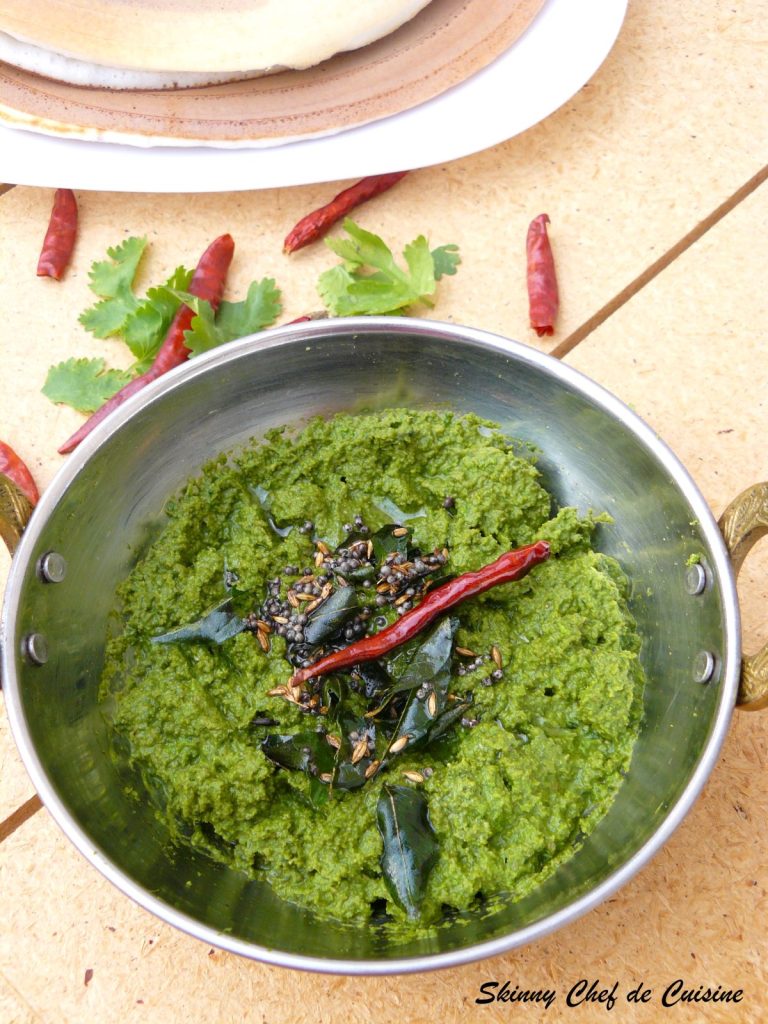 If you decide to make and savor all the chutneys that are prepared across India, you would need more than a lifetime; there is so much variety. And today, thanks to global culinary fusion, chutneys are becoming dips and vice versa.

This coriander coconut chutney is a good example of that. You could use it as a chutney for dosas, idlis, parathas or use it like a dip with crackers or steamed veggies. I prefer not to use tempering if using as a dip though.
A very simple and classic chutney, the main flavours are fresh coriander and coconut. The sweetness of the coconut perfectly balances the earthy, vibrant freshness of the coriander leaves. I love coriander and hence went a little overboard with its use, hence the bright green colour. But if you wish, reduce the amount of coriander and you get a very coconuty light green chutney.
Recipe Courtesy: www.archanaskitchen.com