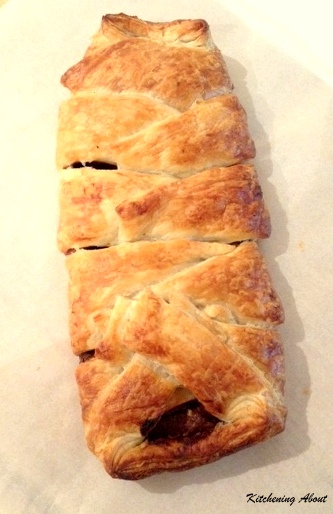 A guest post a month – that was my New Year resolution for my blog. The first one was a huge success and encouraged by that, I invited another friend to my blog for a guest post for this month. So here is Nanditha with her awesomely simple 'Nutella and Almond Puff'.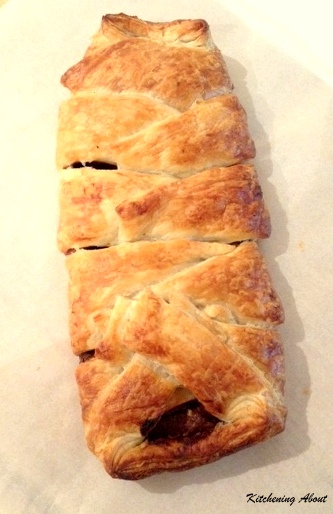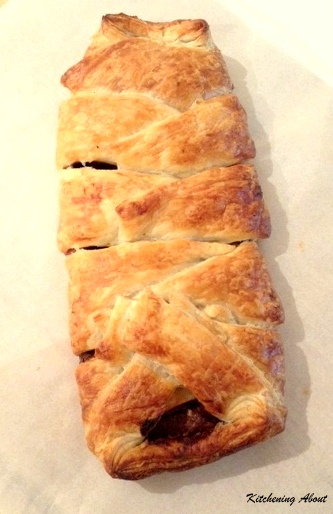 This month's guest blogger, Nanditha, is a firm believer in healthy and clean eating. And I love this because she posts simple yet delicious homemade soup recipes, healthy drinks and salads amidst plenty of other recipes, all of which you can find on her facebook page. I am particularly obsessed with her soups, having tried some of them and experienced the wholesome taste and goodness. In fact, I have posted some of her recipes here on the blog which I have personally tried out.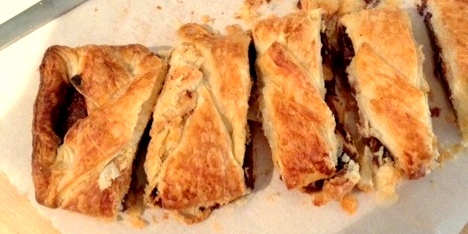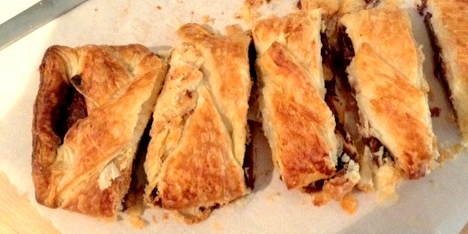 And like the last post, I requested a 'sweet' recipe from Nanditha too, since it is a category which sorely lacks on my blog. She very kindly obliged and sent me this one. So without much further ado, I will let Nanditha tell you about this recipe.

'This is a quick and indulgent nutty-chocolaty dessert that is simple to make and so delish that it is hard to stop at one. The tasty puffs are filled with gooey Nutella and crunchy roasted almonds. With every bite you are treated to chocolatey goodness, with a hint of almond encrusted by the flaky pastry making it oh-so-yummy!'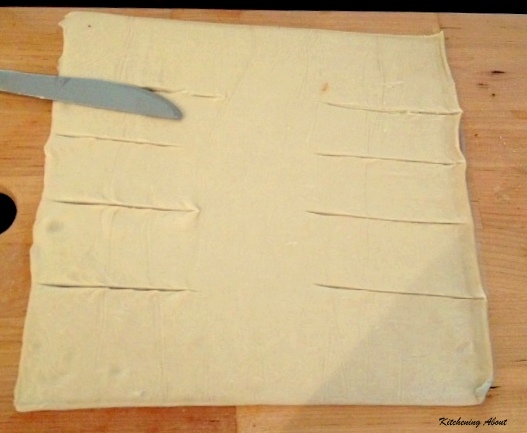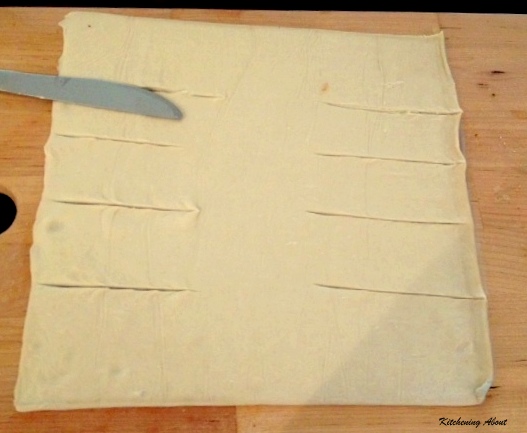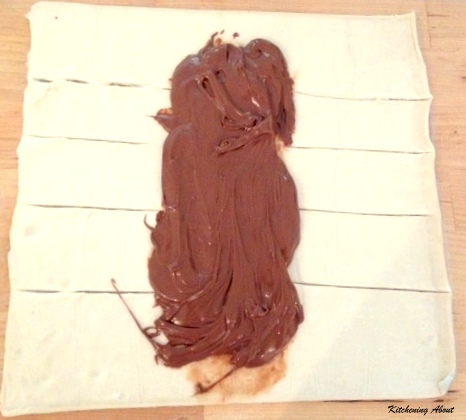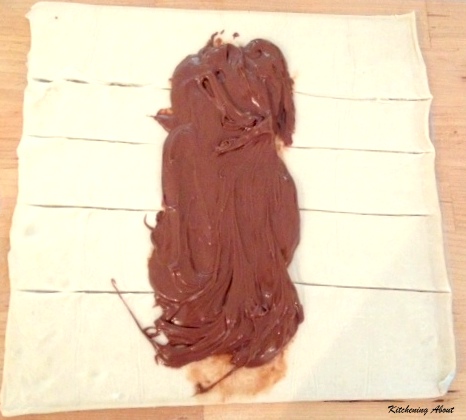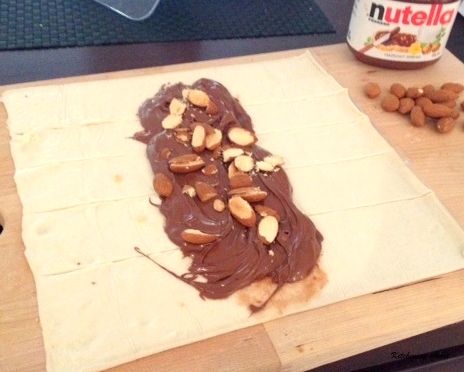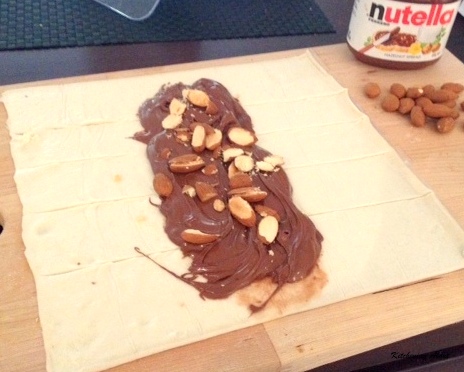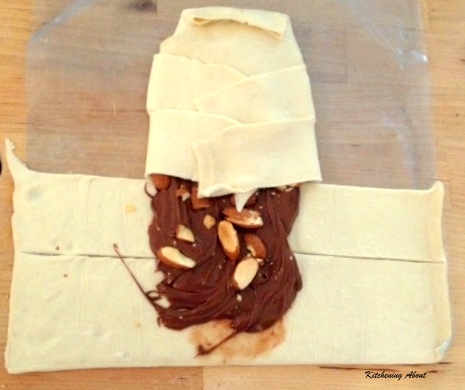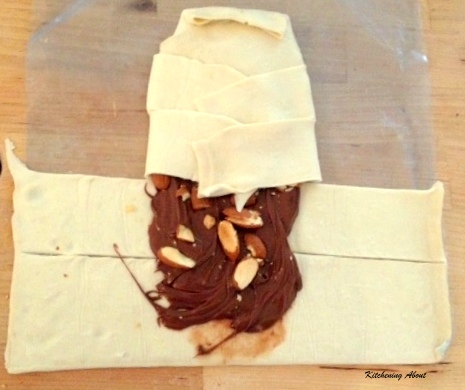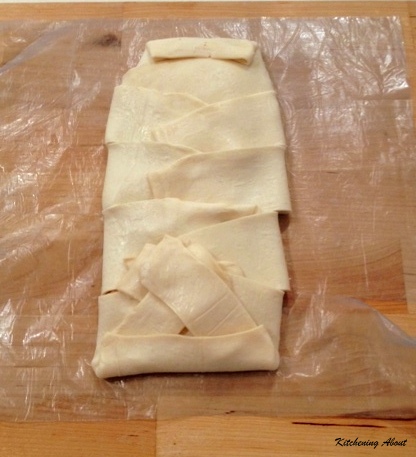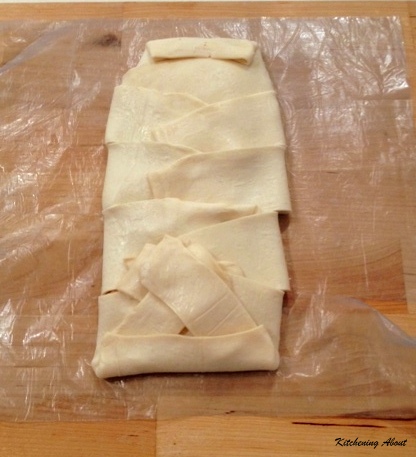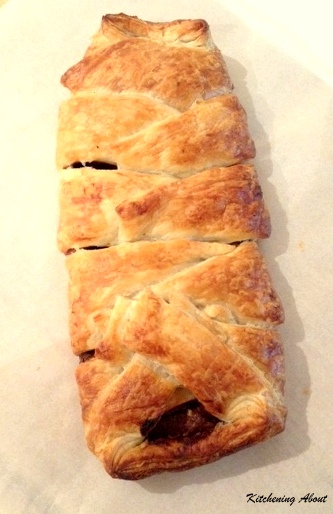 Print Recipe
Nutella Almond Puff
Ingredients
Puff pastry sheet – 1

Nutella spread – ½ cup

Almonds – ½ cup

Melted butter– 2 tbsp
Instructions
Pre-heat oven to 200°C.

Allow the puff pastry sheet to thaw.

While it is thawing, dry roast the almonds till it is crunchy. Ensure it does not burn as it will alter the taste of the final output significantly. Once done, allow it to cool and then roughly chop these.

With a pastry brush, apply a little butter on the surface of the pastry sheet.

Using a butter knife, make a cut halfway through on either sides in a 'V' shape, allowing some space in between to spread Nutella. Ensure the width of each strip is about 2.5 to 3 cms each.

Slather a generous amount of Nutella on the uncut space. Spread it so the remaining surface is evenly coated with Nutella.

Sprinkle the chopped almonds.

Now, fold the pastry sheet mimicking the braiding action. Start with the strip from the left, fold the strip on the right over it; follow that for the rest of the strips until the pastry is completely covered.

Line a cookie tray with baking paper, brush a little butter on the surface where you intend to place the pastry sheet to bake.

Gently place the pastry on the butter-coated tray. Brush the top of the pastry with butter.

Pop it into the oven for about 20minutes or until it has slightly browned.

Remove from the oven once done. Cut them along each braid to make them into bite-size pieces and serve warm.
Notes
Add hazelnuts, walnuts or cashew nuts for a mixed nuts option. This pastry tastes great with ice cream or custard.