I have been making this chicken dish for many years now, having written down the recipe from a magazine (I think its Femina, but not sure and hence can't give due credit). But till recently, I had no clue that this dish had a colourful history behind it and is a globally famous one!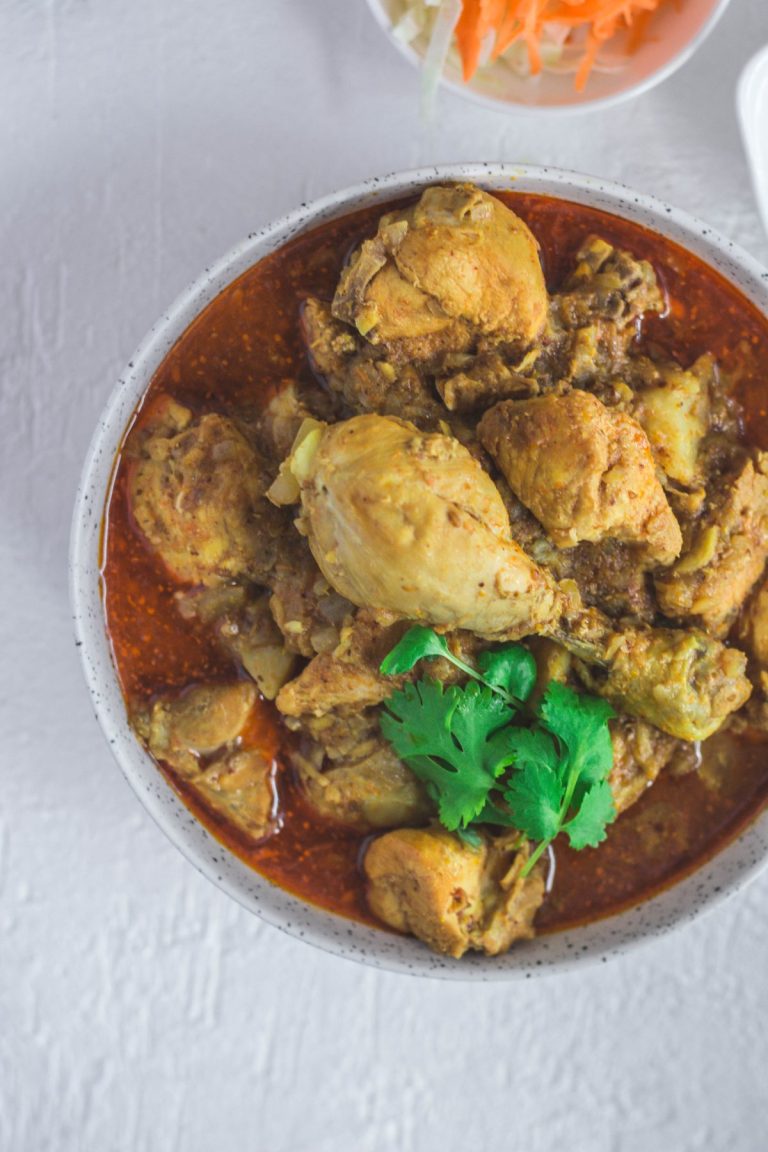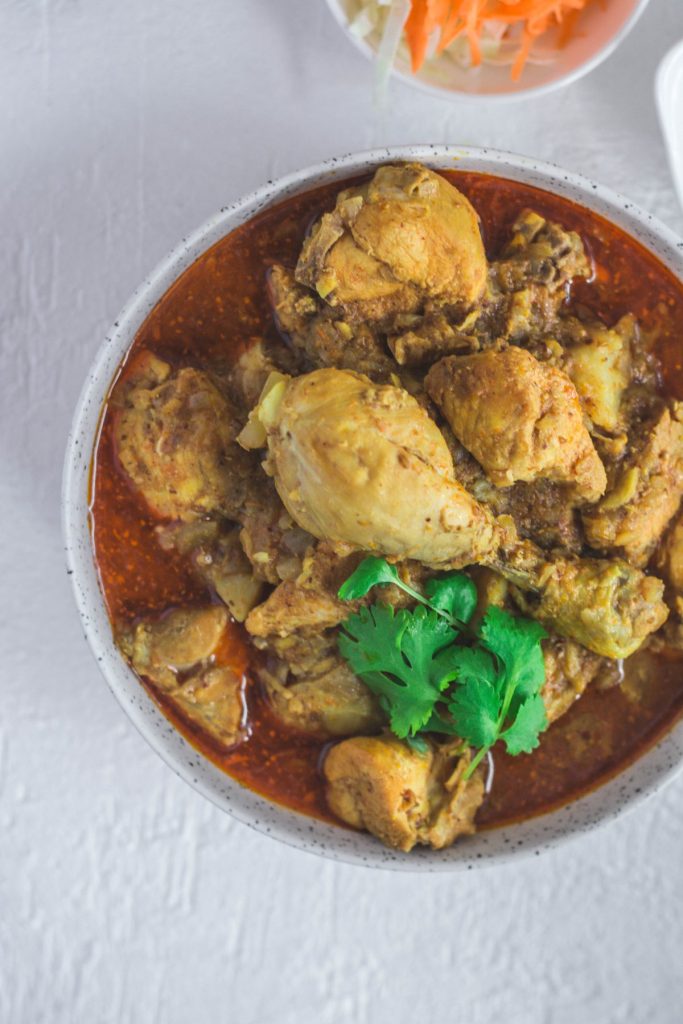 This is a simple and flavourful Anglo Indian chicken curry and history has it this dish was greatly enjoyed by the British soldiers and officers during the Colonial rule and it got passed on the Americans through the rampant spice trade of those times. Recipes for this chicken curry have been found in many American cookbooks dating as early as 1857. In fact, the dish has become so famous and adored in the USA that today, it is a part of the United States Army Meal, Ready-to-eat packs in honour of George.S.Patton who was in turn introduced to this dish by none other than Franklin.D.Roosevelt (Google Gyan!)
Many Indian and International chefs have included this recipe in cookbooks and cooking shows. And for the same reason, there are so many variations of the recipe too.
But at heart, the country captain is basically an earthy, rustic chicken curry flavoured with browned onions and curry powder. The gravy is delicious; mop it up with bread or pour over a bowl of steaming white rice…..heavenly!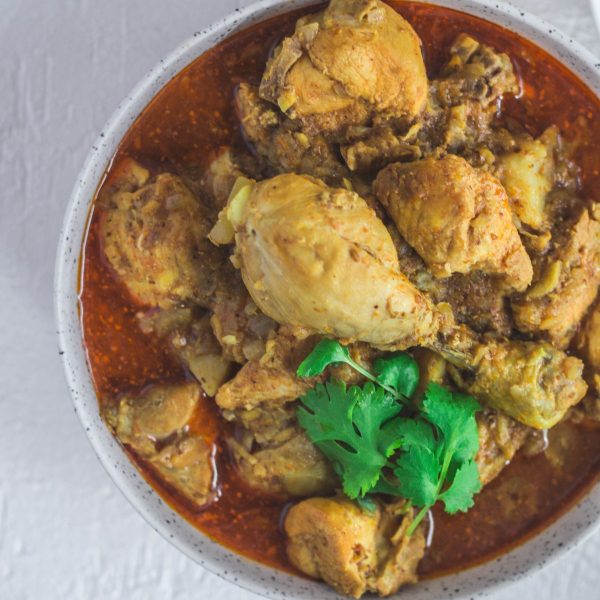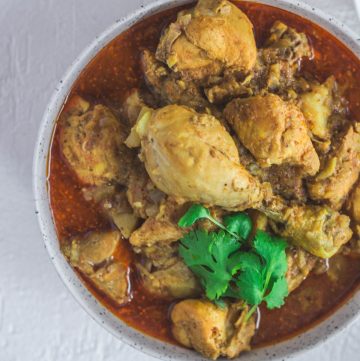 Print Recipe
Country Captain
Ingredients
Whole chicken

1 kg; cut into curry pieces

Vegetable Oil – 3tbsp

Onion – 2 large

finely chopped

Ginger – 1 inch

grated

Garlic – 4 cloves

grated

red chilli powder – 1.5 tsp

coriander powder – 1.5 tbsp

fennel/perinjeera powder – ½ tsp

black mustard seed powder – ½ tsp

salt – to taste

tomato puree – make fresh puree from 2 ripe tomatoes

malt vinegar – 1 tbsp
Instructions
Heat oil in a pressure cooker/pan and add chopped onions and sauté till light brown. Then add ginger-garlic paste and sauté again for another minute. Next add red chilli powder, coriander powder, jeera powder and mustard seed powder and sauté again for 30 seconds.

Add the chicken pieces and salt and sear on high flame for 5 minutes. Reduce heat and add tomato puree and cook again for 5 minutes.

Next add the vinegar and cook the chicken till juicy and tender. No extra water is added as water gets released while pressure cooking. But if you are using the pot method, then you may need to add a little water for cooking the chicken pieces.

Serve hot with rice, rotis or bread.