Tikkas or grilled meat skewers are a hot favourite in my household and I constantly try to experiment with different flavours. My son loves these and I am sure, so would most kids as it is simple and fuss-free eating for them.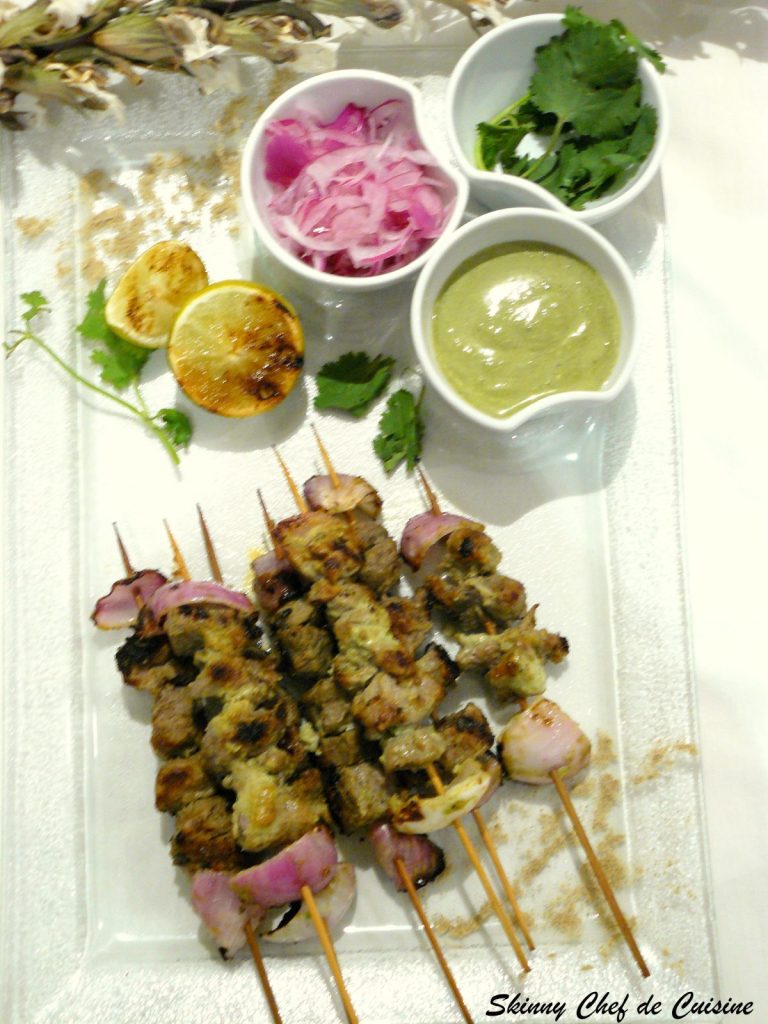 Tikkas are a staple in Indian, Pakistani, Middle Eastern and Meditteranean cuisines but each region has a distinct flavour due to the differences in the spices and marinades. In this recipe, raw mango is the star ingredient which acts as both the flavour agent and meat tenderizer. There are two marinades; the first a basic aromatic blend followed by the 2nd marinade which is the deep flavour infusing one.
The flavours are refreshing due to the use of herbs, yoghurt and raw mango with just the right hint of spices making this lamb tikka ravishing on your taste buds. If you have a charcoal grill, then that is the best way to cook these succulent tikkas or you could use a pan grill like I did.
Recipe Courtesy – Femina Magazine