Valentine's Day is just around the corner! Such an overrated day (my opinion!) but it is kinda hard to miss it. Suddenly, the world around you has burst into pink…..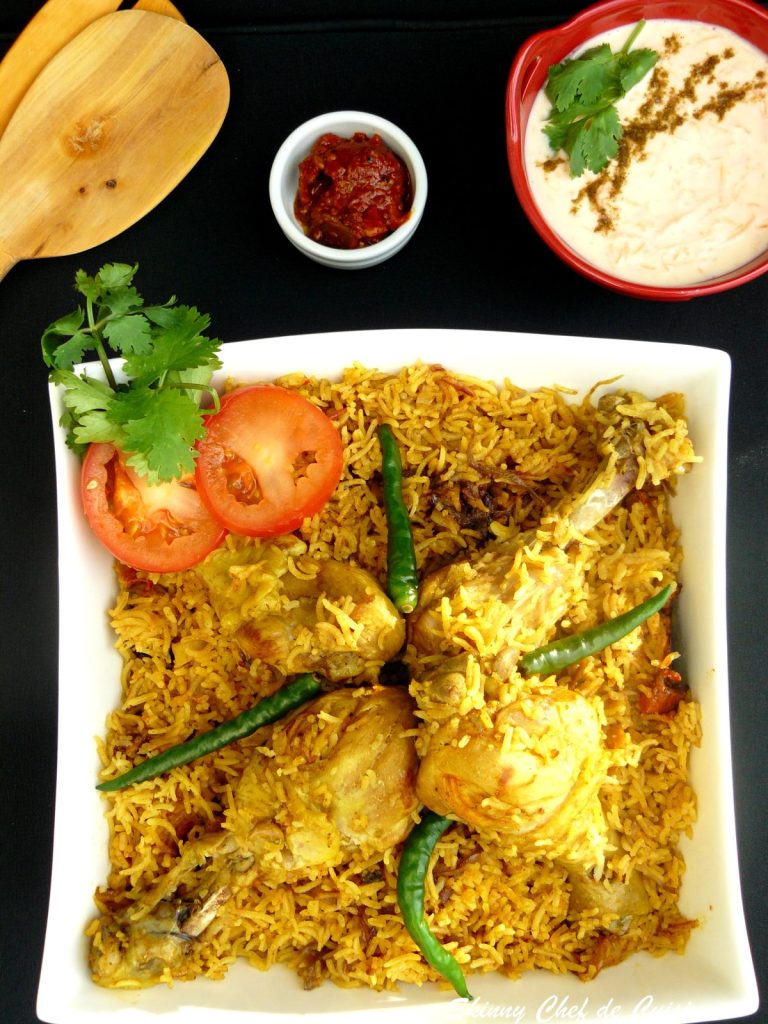 I have never celebrated Valentine's Day in my life, not when I fell in love or after marriage. I have never received or given a Valentine's Day gift either. And the day passes by for me just like any other beautiful day God has blessed me with.

Being non-judgmental, most people love to spend the day in a special way with their loved one. Gifts, flowers, chocolates, fancy dinners etc… etc…
This recipe has nothing to do with Valentine's day but if someone asks me what dish would I make to bring on a full 100 watt smile on my hubby's face, the answer is – biryani. Usually I make the Arcot style lamb biryani at home but when I saw this Sanjeev Kapoor recipe, it reminded me of the tawa pulao which we enjoyed a lot while we lived in Pune, India. This Bombay biryani called for boneless chicken pieces but I decided to use chicken legs/drumsticks for this dish.

Quite a different style of preparation, I have no clue as to the history of this dish because I have never eaten it before. But the dish came out beautifully and we enjoyed it to the very last morsel. So if your hubby/loved one is as crazy about biryani like mine, then you ought to try out this one.
Delightfully light, loaded with flavour, succulent chicken legs and simple to make!! A sure hit with all the biryani lovers…..